Where is Saskatoon?
Saskatoon is located in the province of Saskatchewan, Canada, along the Trans-Canada Yellowhead Highway.
Brief History of Saskatoon
A man named John Lake led a group of settlers who arrived on the site of what would become Saskatoon in 1883. The goal of these settlers was to escape the liquor trades in the surrounding areas by founding a completely "dry" community. From there, Saskatoon grew into a town and then a thriving city.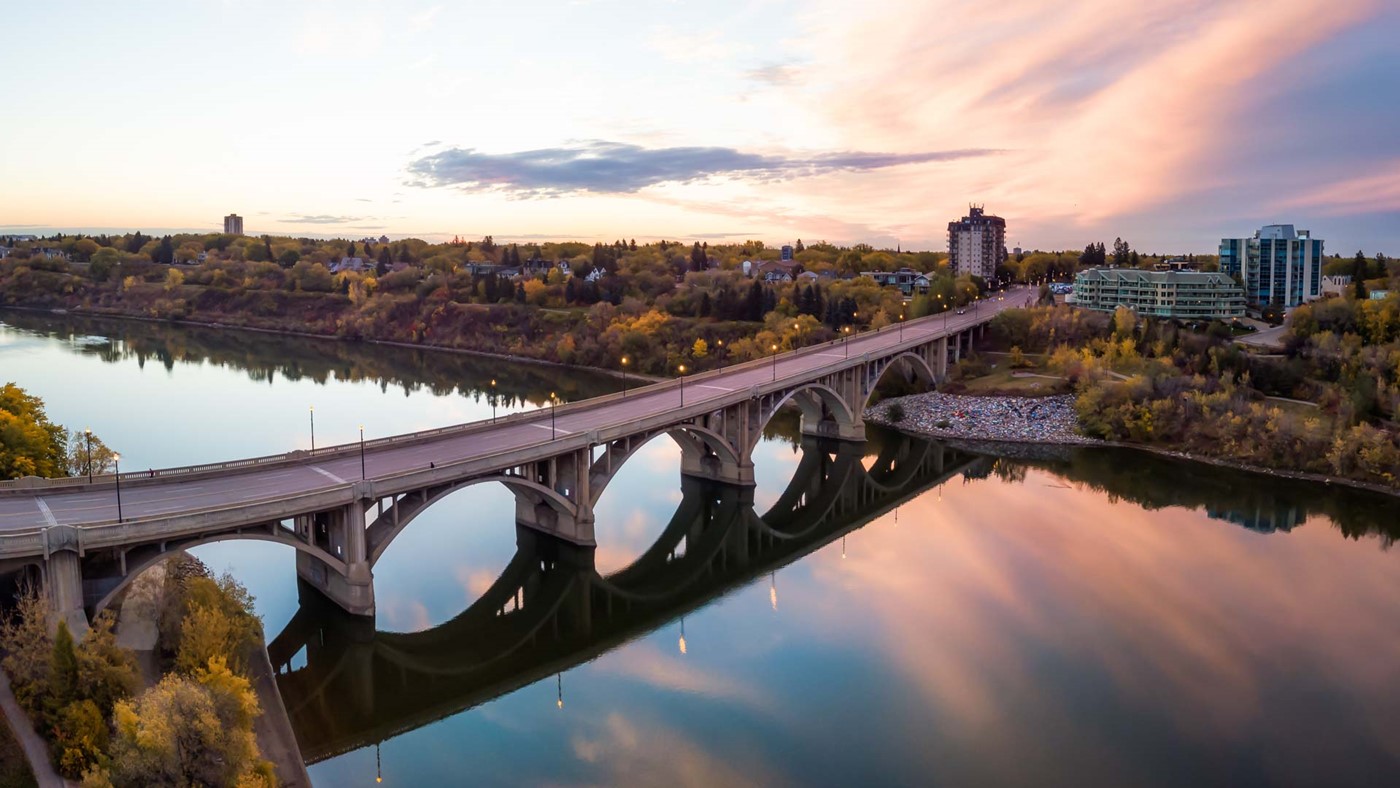 Getting Around in Saskatoon
Public transportation in Saskatoon is not too great, so you should probably find other means of transportation if possible. Taxi companies like Comfort Cabs and Royal Taxi are reliable choices for getting around town. It will cost about $50 to get to the airport, but it's much cheaper than renting a car!
That being said, you can also invest in a car rental, so that you always have the option of going wherever you want to go and do whatever you choose. There are several rental agencies available such as Enterprise Rent-A-Car, Budget Car & Truck Rental, and more!
Many people prefer biking around Saskatoon because the city is relatively flat (compared to other major cities like Toronto or Vancouver). You can also walk as there are a lot of sidewalks and trails to use!
General information about Saskatoon:
Area – 228.13 sq km (88.08 sq mi)
Population – 246,376
Location – Saskatchewan, Canada
Incorporated - 1906
Best time to visit - June-August
Top attractions – TCU Place, Remai Modern, The University of Saskatchewan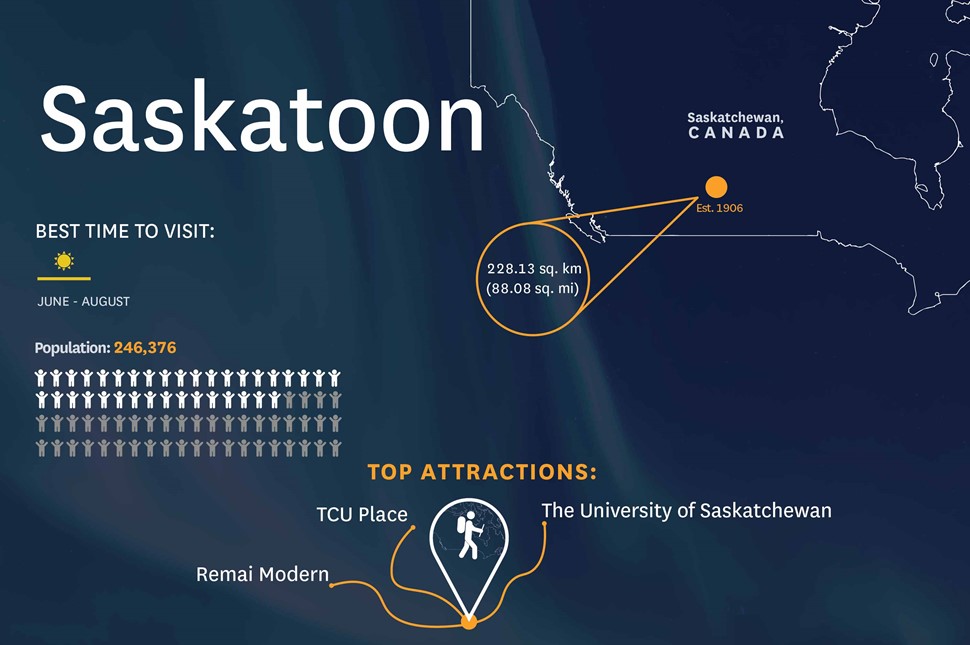 What to Do in Saskatoon
There are many interesting things to see and do when you're visiting Saskatoon. Here is a list: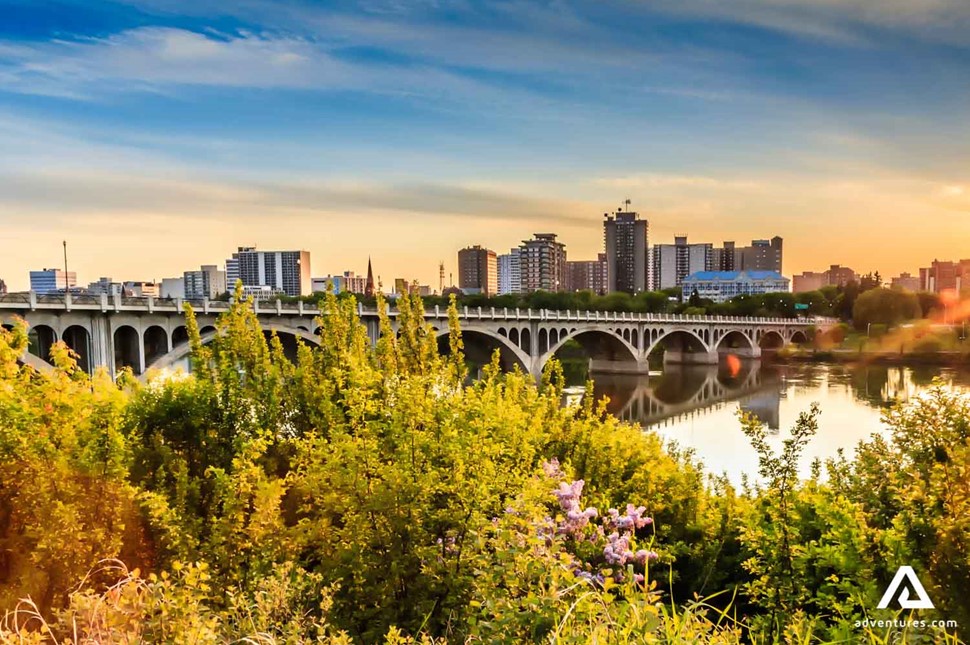 TCU Place
This is a theater that hosts many shows, exhibits, and concerts such as the Broadway musical Priscilla, Queen of the Desert. It's also home to many other venues such as art galleries and theatres that host comedy shows, plays, dance recitals—you name it!
Remai Modern
This is the main art gallery of Saskatoon, and it's home to many great exhibits. It provides a window into Canadian culture by showcasing paintings, photographs, sculptures, films, and so much more!
The University of Saskatchewan
There are many beautiful campuses in Canada, but this might just be one of the best ones out there. This university has over 36,000 students and has over 400 acres of land. There are several interesting buildings to see such as the geodesic biodome or Rutherford's Residence (which is Canada's only Frank Lloyd Wright-designed building).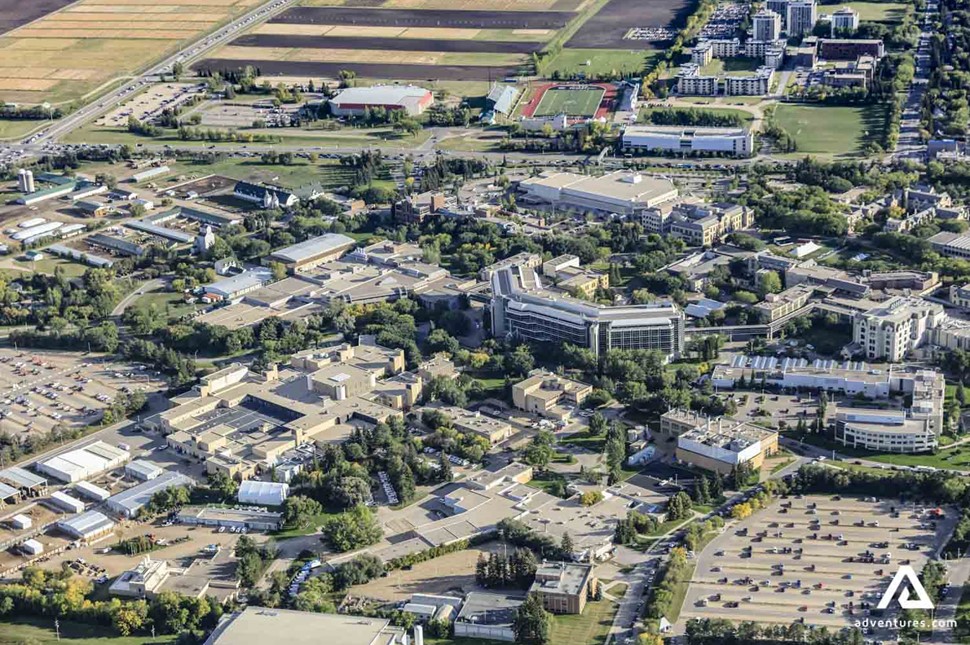 Wanuskewin Heritage Park
If you're a history buff, visit the park to learn all about First Nations culture in Canada as well as traditional medicine and hunting techniques used by Indigenous peoples who lived on the prairies before Europeans arrived. This is also where archaeologists uncovered an ancient campsite that contained over 40,000 artifacts!
Northern Lights
Saskatoon is known as a great place to watch dancing northern lights in the night's sky. Here are some of the best places to catch aurora borealis in Saskatoon:


City's parks – Saskatoon has over 200 parks which are great for viewing northern lights!


Meewasin Valley Trails – 40 sq km of trails offers several excellent stops to admire the northern lights.


The River – it is not only one of the most popular hang-out places in Saskatoon, but also a great place to see the northern lights.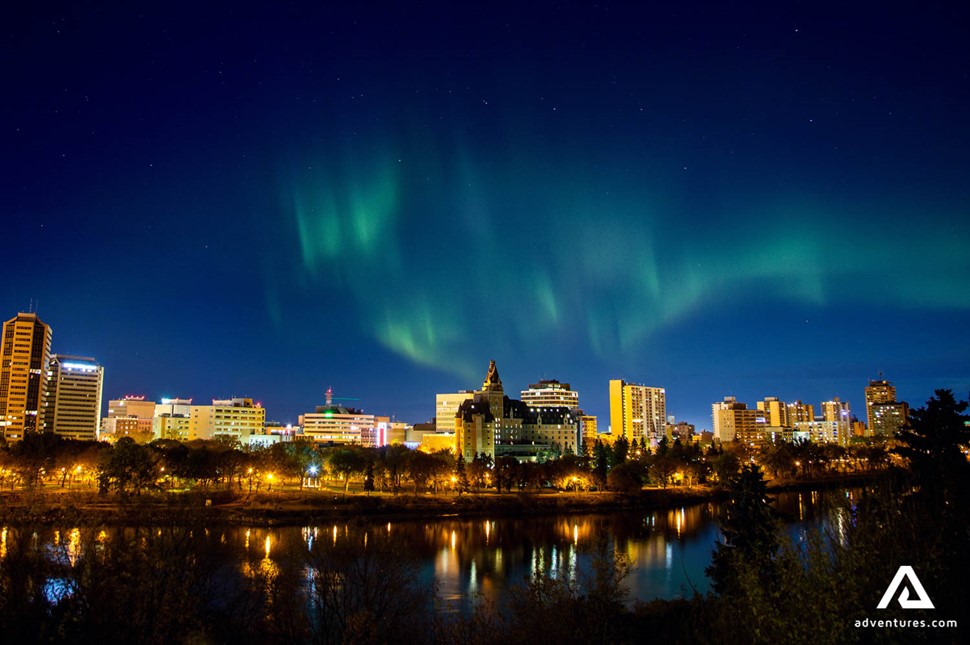 Festivals
Saskatoon has many festivals throughout the year to commemorate different times in history. The PotashCorp Fringe Festival draws hundreds of thousands of people every summer, and it features everything from plays by local artists to performances by comedians who have appeared on Comedy Central or Just for Laughs.
Saskatchewan Jazz Festival
There are only a few jazz festivals in Canada, but this one is definitely the best. It's also known as "Canada's National Jazz Festival", and it has been running since 1984!
Casino Saskatoon
If you're interested in gambling, check out Casino Saskatoon to try your luck with slots or table games such as blackjack. There are also live shows every week to keep you entertained.
Nightlife
Saskatoon has a lot of bars and nightclubs scattered throughout the city, so there is never a shortage of places to check out at night! There are also several festivals that take place during the summer months that draw people from around the world to see great shows and art installations.
When to visit Saskatoon
The best time to visit Saskatoon is summer, from June to August cause the weather tends to get hot then. Although if you prefer cooler temperatures and smaller crowds, May and September may also be good options.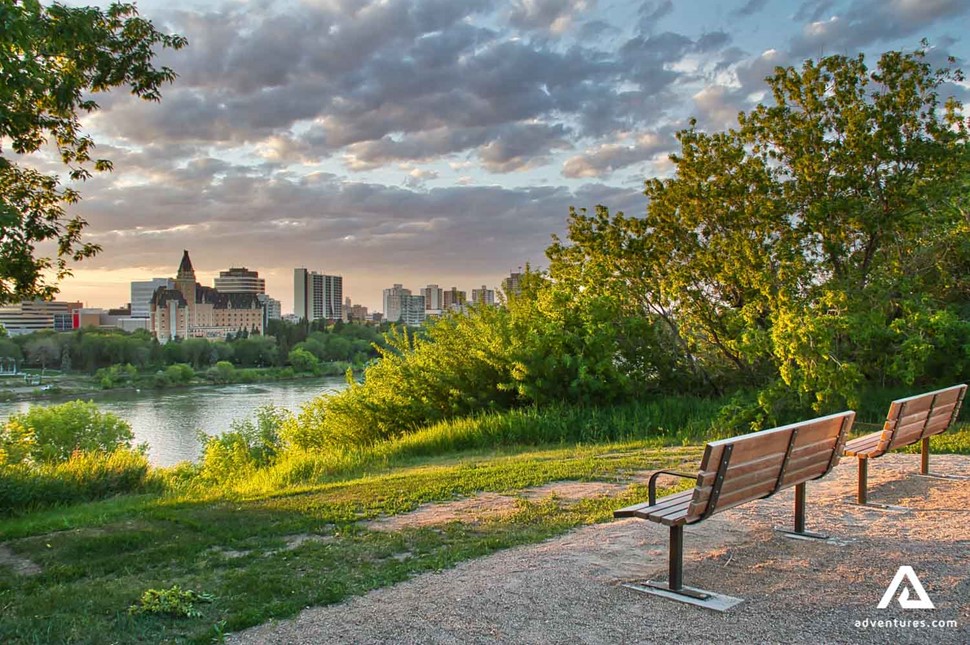 Where to Stay in Saskatoon
If you're looking for accommodations, there are several options to choose from. The most convenient place would be downtown Saskatoon as it's close to many attractions and restaurants.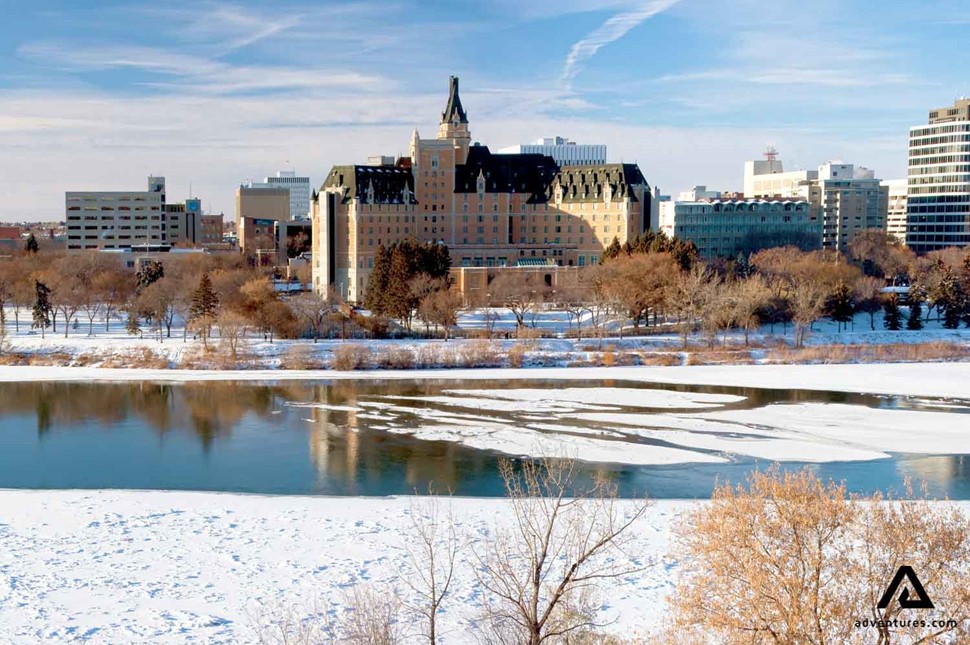 Saskatoon Inn
This is one of the cheapest options in town but still offers comfortable accommodations at a reasonable price. It has free WiFi, cable television, and more!
Delta Hotels by Marriot: Saskatoon Downtown
This upscale hotel is a great place to stay for those who appreciate luxurious amenities. Some features include free WiFi, pool & fitness center access, and more!
Home Inn and Suites
This hotel is great for those who like to save money and don't mind staying in a smaller room. It's also located downtown, so it's easy to access most attractions!