Where is Watson Lake?
Watson Lake is located in Yukon, Canada, next to the British Columbia border. Watson Lake is near the Liard River, at the junction of the Robert Campbell Highway.  
How to Get to Watson Lake
Coming from Whitehorse, the city can be reached directly by Alaska Highway. If you are coming from the northern part of Yukon, Watson Lake can be reached by Robert Campbell Highway.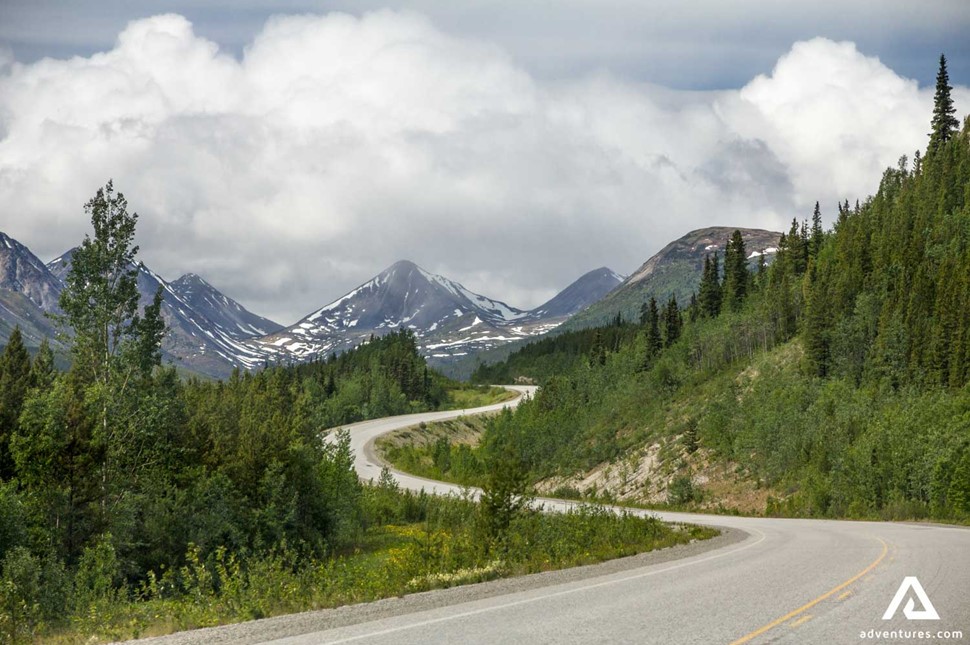 General information about Watson Lake
Area

– 6.11 sq km (2.36 sq mi)

 

Population

- 790

 

Location

– Yukon, Canada

 

Established

– 1984

 

Best time to visit

– June-August

 

Top attractions

– The Sign Post Forest, Wye Lake Park, Northern Lights Centre, Watson Lake Airport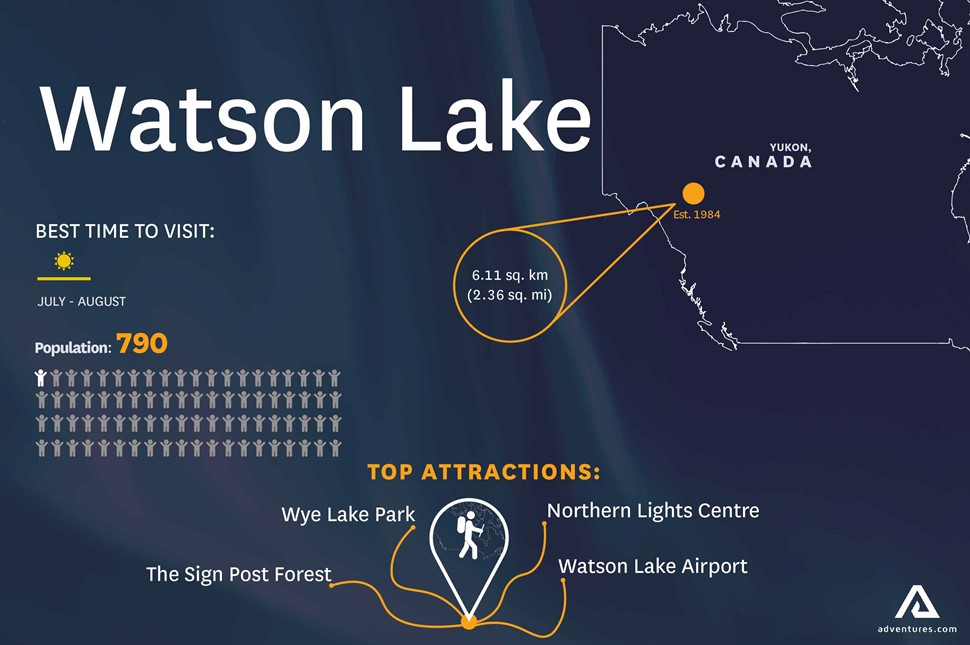 Brief History of Watson Lake
Watson Lake was established in the 19th century as a trading post. Originally named Fish Lake, the town was renamed after Frank Watson, a pioneer trapper-miner. Frank moved to Watson Lake with his father in 1898 when he was only 14 years old. They started a successful gold mine in the Klondike. Unfortunately, the gold mine was flooded, and Frank along with his father had to return to their home in Lake Tahoe.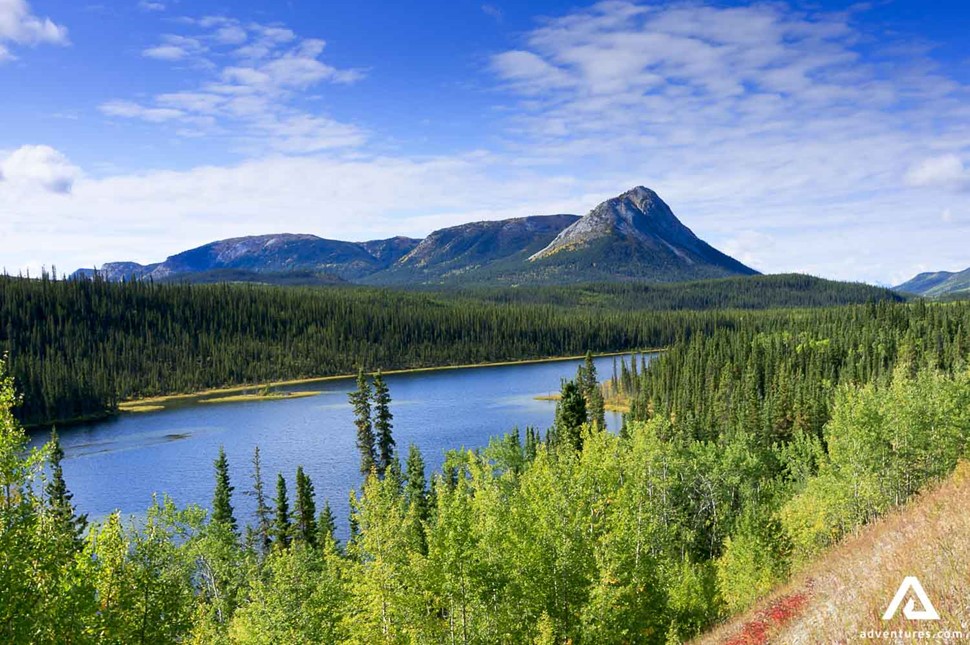 The story didn't end there—Frank returned to what is now the town of Watson Lake and met a well-known Kaska woman Adela Stone. Because of their relationship and Adela's status in the community, Frank was allowed to participate in building a city. Later the couple became recognized as primary figures in the development of this area. There are still some members of the Watson family living in the area today.
What is Watson Lake known for?
Watson Lake is a small lake city in southern Yukon, Canada. It was established in the 19th century as a trading post and named after Frank Watson, a trapper-miner who settled here in 1898. Today Watson Lake is a main communication and distribution center to southern Canadian cities. The most famous landmark in Watson Lake, The Sign Forest, is a massive collection of… signs.  
What to Do in Watson Lake
The Sign Post Forest
The "Sign Forest", the city's main attraction, started in 1942 with a homesick Alaska Highway worker. He decided to add the sign of his hometown, which was thousands of miles away. Many of the others followed, creating an outstanding attraction with over 85,000 signs.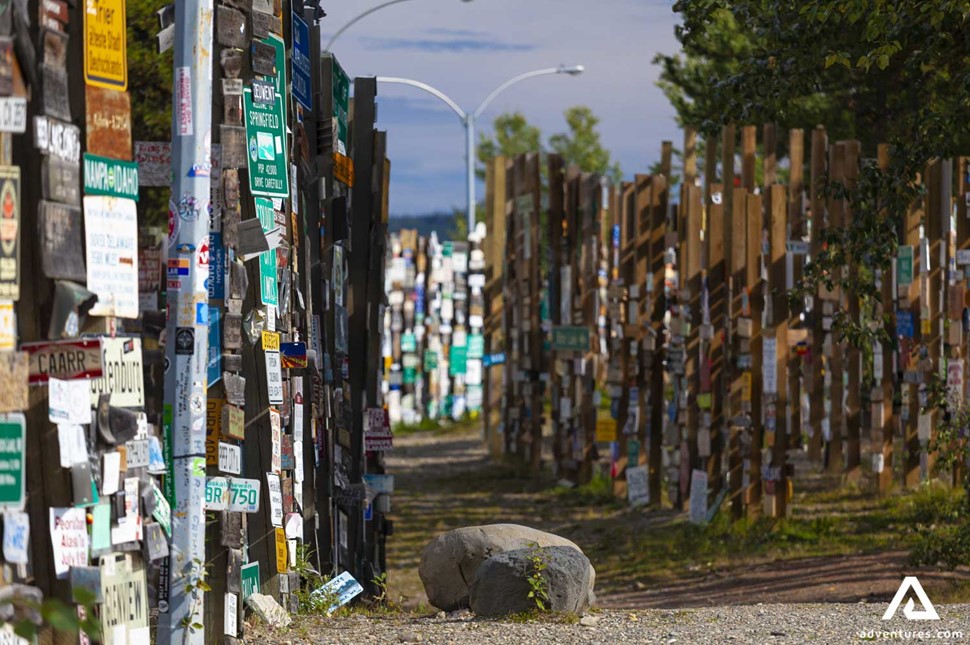 Wye Lake Park
Wye Lake is a picturesque park with a picnic area, wildflower and bird viewing trails, and a playground. Lucky Lake, located around 5.5 kilometers from the town, is perfect for swimming and wildlife watching. There is also a gorgeous 2.5-kilometer trail that loops around the lake.  
Northern Lights Centre
Want to learn about the natural phenomenon of the northern lights? Head to the Northern Lights Centre where you can hear about the mesmerizing aurora borealis from a scientific perspective. Also, it is your best chance to see the northern lights if you are traveling during the summer.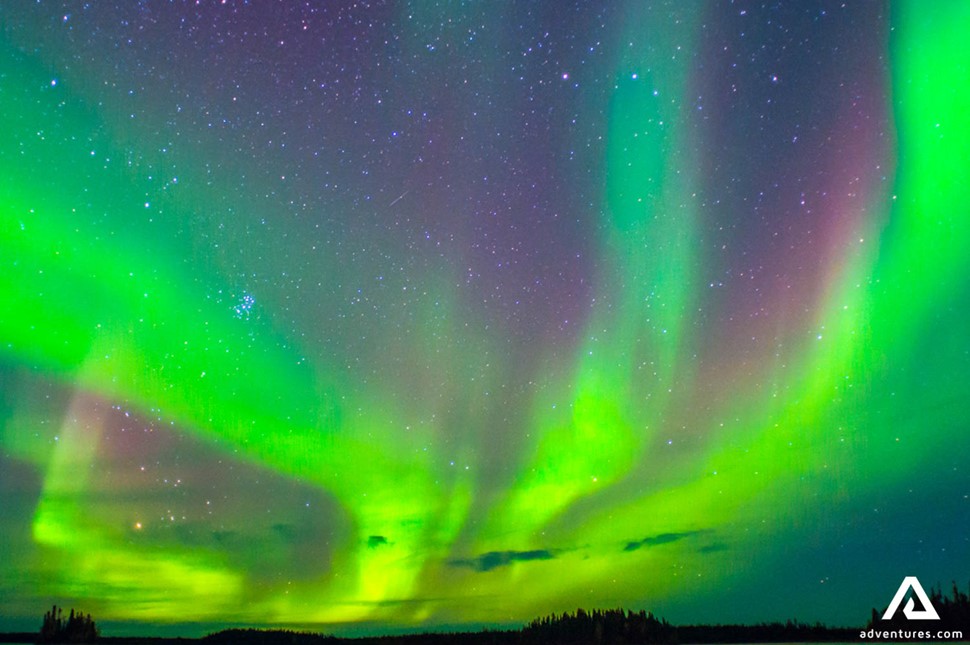 Watson Lake Airport
Care to learn more about the town's history? Head to Watson Lake Airport! Here still stands the original BC-Yukon Air Service hangar, built-in 1941. It played a key role during WWII in the American Army's lend-lease program. It has been kept in perfect shape till today and is perfect for taking pictures.   
When to Visit Watson Lake
 Summers in Watson Lake is warm and long, but it is usually very cold and snowy in winters. The best time to visit Watson Lake is from late June to early August. 
Attractions near Watson Lake