Where is Whistler?
Whistler is situated just two hours north of Vancouver in the province of British Columbia. It has a permanent population of around 12,000 but has a rotating population of seasonal workers that assist with tourism demands.
How to Get to and Around Whistler
Depending on where you're coming from, Whistler can be reached by plane or car. All information about how to get here has been provided above! If you travel by plane, you can travel to either Vancouver International Airport and drive for about two hours or take a charter flight into Pemberton Regional Airport that is about 38 minutes north of Whistler. If you decide to drive, you can do so by taking the Sea to Sky Highway that will take you right into Whistler.
Once you're in Whistler, you can easily get around by driving. There is also a bus system that you can take advantage of, and if you're just looking to walk, the village isn't very large, so it's totally possible!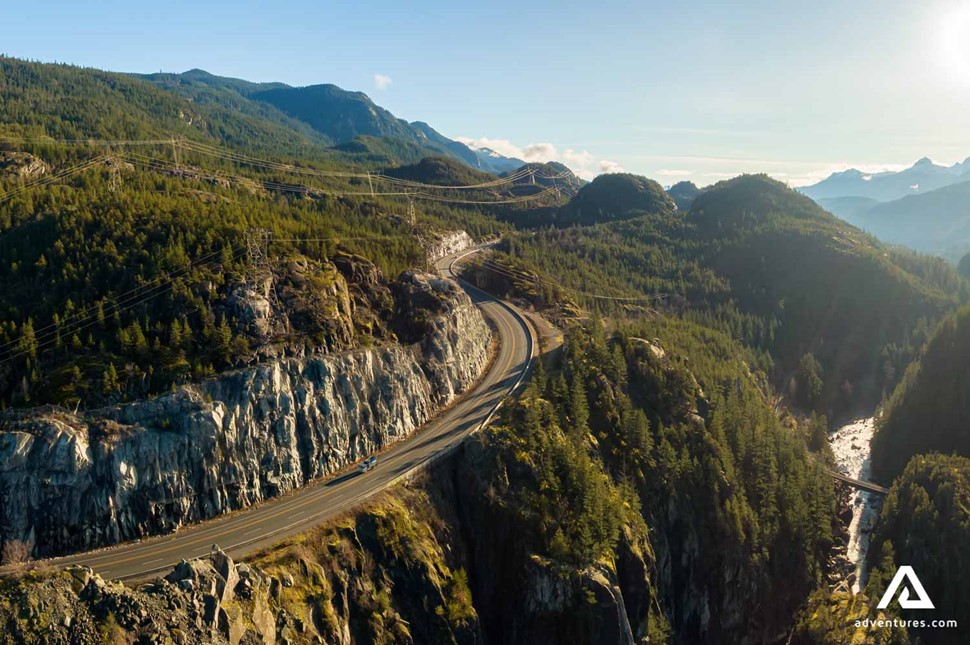 General Information about Whistler
Area – 240.40 sq km (92.82 sq mi)
Population – 11,854
Location – British Columbia, Canada
Incorporated - 1975
Best time to visit - Winter
Top attractions – Whistler Blackcomb, Brandywine Falls Provincial Park, Audain Art Museum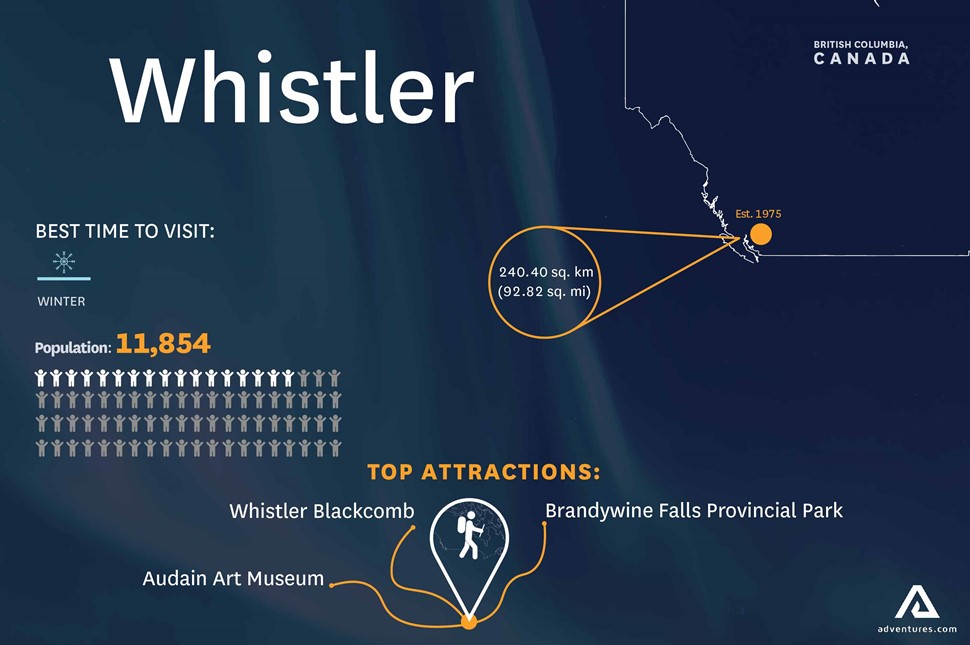 A Brief History of Whistler
The first survey of Whistler was taken by the British Royal Navy in the 1860s. These surveyors named the mountain "London Mountain" because of the heavy fog and clouds that gathered around it, but informally, people started calling this area Whistler after hearing a call from the hoary marmot. As you can see by the title of the article, the informal name stuck.
The completion of the Pacific Great Eastern Railway in 1914 was a major milestone in the development of tourism in Whistler. It reduced travel time from Vancouver, Canada to Whistler by about 3 days and made this area accessible for people who were not only working there but also playing sports or enjoying family vacations.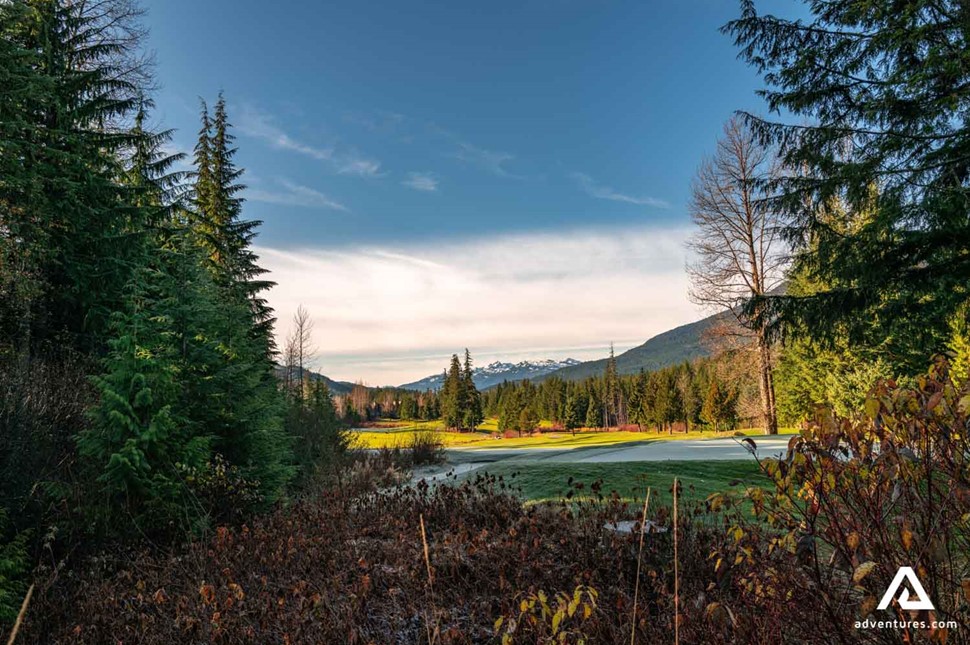 What to Do in Whistler
Skiing and Snowboarding
As mentioned before, Whistler is a haven for skiers and snowboarders. The terrain around the area varies from tree-lined trails to wide-open bowls where you can see far off into the distance. There are over 100 runs that vary in skill level on Whistler mountain which means there's something here for everyone!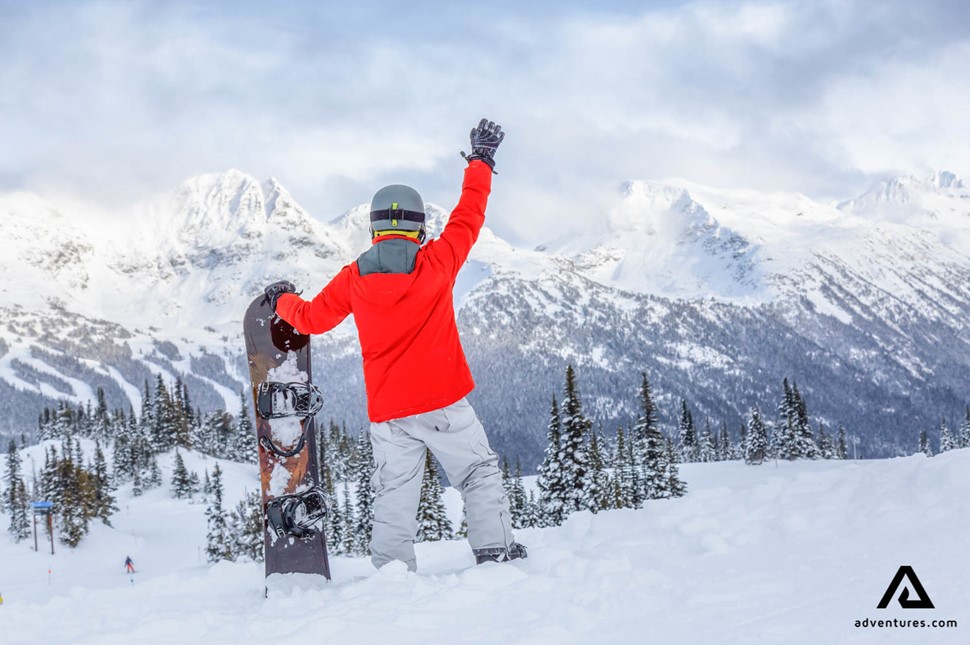 Sleigh Rides
If you ever wanted to know what it felt like to be in a Christmas story, then this is your chance! There are lots of companies that offer sleigh rides through Whistler which can vary in duration and distance.
Snowshoeing
If you ever wanted to hike in the snow, then this is your chance! There are lots of opportunities around Whistler for people who want to explore nature while being surrounded by white powder. Make sure that if you do go, you bring a pair of warm socks with some grippy boots.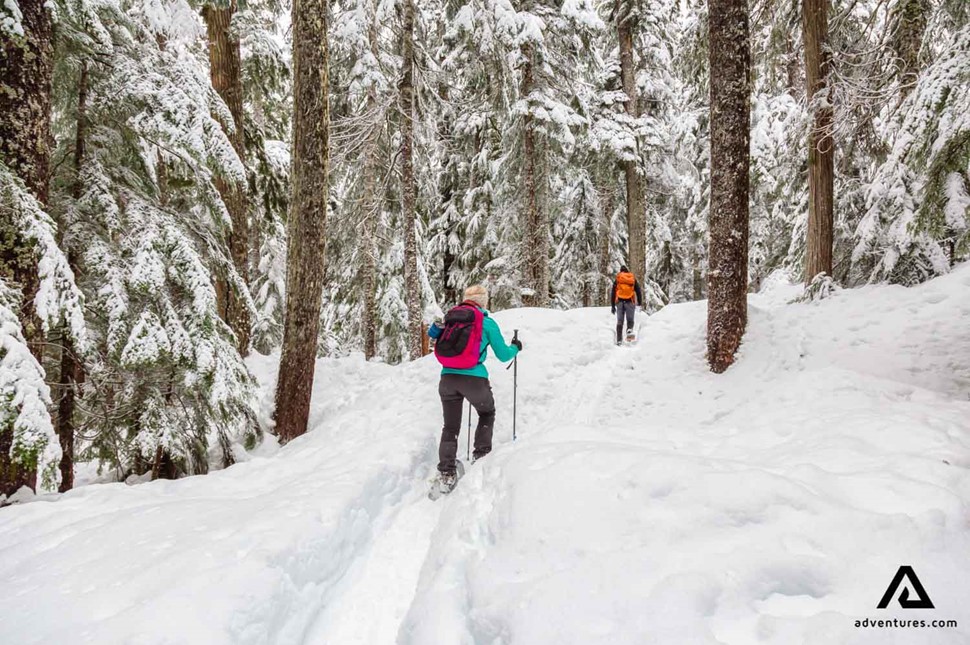 Mountain Biking
If you're a thrill seeker, then this is the activity for you! There are trails around Whistler during the summer and fall months that range from beginner to expert, and there's no better way to see them than on two wheels! Some of these runs can be as long as 14 kilometers, so make sure your legs are ready for an intense workout!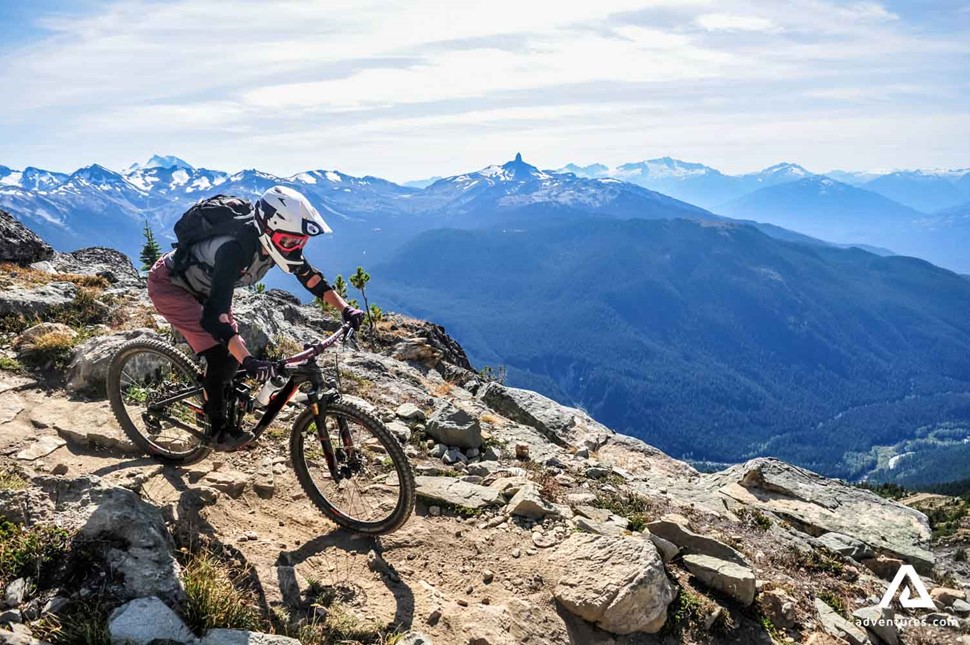 Ice Skating
Even though there are not any official rinks around Whistler, that doesn't mean you can't go out on the ice and have some fun. You'll see people skating at Lost Lake Park which is a short drive from all of the hustle and bustle of downtown businesses. This park also has a beautiful view of the mountains.
Snowmobiling
If you're not into any sort of workout, then why not take advantage of all that snow and go on an adventure! There are a lot of companies around town that offer rentals of their own private machines for some fun in the powdery white stuff!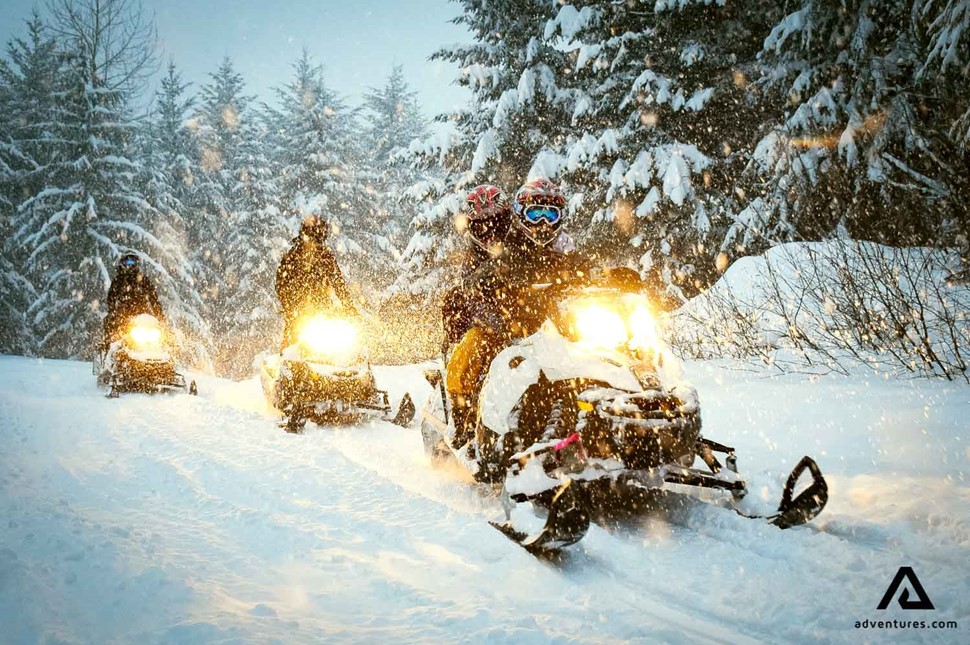 Eating
When you're done with all of this activity, it's probably time to eat! Whistler has lots of options for food ranging from fine dining restaurants to casual eateries. Whatever your budget or taste buds desire is here in the village. We strongly recommend checking out one of their sushi restaurants which have some of the freshest seafood around!
When to Visit Whistler
Whistler is a winter wonderland. Although the village has plenty of activities to offer at other times of the year, you are going to have the most fun here in the dead of winter! The reason for that is simple: the snow. The average annual snowfall at Whistler is about 11 meters which makes it a perfect ski and snowboarding destination!
If you do decide to visit Whistler other times of the year, make sure to check out their official tourism website. They have information about summer activities, events, and accommodations!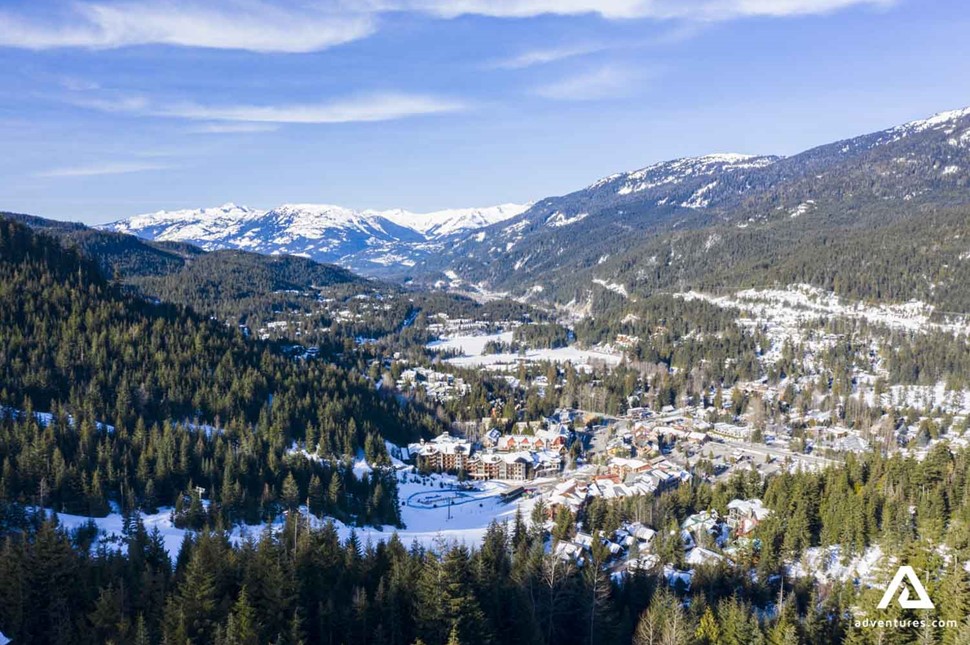 Where to Stay in Whistler
There are plenty of accommodations around town that vary depending on whatever fits you best. There are options for those who want to stay close to the village, or there are also a few that offer ski-in/ski-out convenience! The prices vary as well, so if you're on a budget, have no fear because Whistler has some great rates at their hotels and resorts! Here are some of the accommodations we recommend:
The Westin Resort
This resort is an excellent choice for those who are looking to unwind in a five-star hotel. They have amenities like free wi-fi, spas on-site, and access to the Whistler PEAK Gondola, which takes you up over 4000 feet!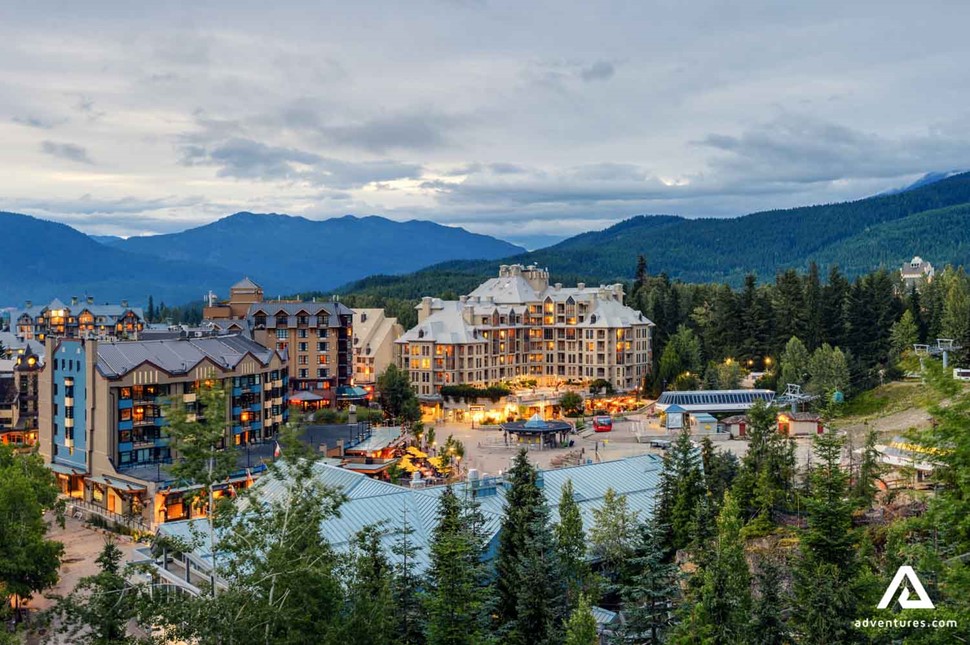 Fairmont Chateau Whistler
This hotel is a great pick for you if you want to experience the classic, luxurious atmosphere of a five-star resort. They have plenty of amenities like spas on site and access to all kinds of activities in Whistler!
The Crystal Lodge
This cute little lodge has some affordable rooms that come with kitchenettes and free wi-fi. They are located near the heart of downtown, so you can easily walk to lots of shops and restaurants!
Four Seasons
This hotel is an excellent choice if you're looking for a place with lots of amenities. They have some great packages available, and the staff is extremely friendly!
Condos
If you're looking for a more affordable way to experience Whistler, then we recommend checking out the condos available around town. They vary in size and amenities included, but they are generally less expensive than hotels!
Regardless of where you decide to stay, Whistler is an incredible place for those who are looking to experience a winter wonderland!