Where is Niagara-on-the-Lake?
This beautiful picturesque village is located along the shores of Lake Ontario. If Niagara Falls is on your list of places to visit, then this little town is just a 15-minute drive away. Located on the southeast tip of Ontario, the town of Niagara-on-the-Lake is situated where the Niagara River enters Lake Ontario. Regarded as one of the prettiest towns in Canada, it almost feels like you have been taken back into time, into the 19th century.
How to get to Niagara-on-the-Lake?
For seamless travel in and around the town, a car is probably the best option. Located an hour and a half away from Toronto, Niagara-on-the-Lake has a well-developed and connected network of highways. If you are traveling from the US, Buffalo is just 30 minutes away and Detroit is nearly 4 hours away. You could also reach Niagara-on-the-Lake using the Go Train Service, or they have a year-round bus service from Toronto as well. For those who prefer to commute by air, you could use one of the daily shuttle services into Buffalo Niagara, Toronto Pearson, John C. Munro Hamilton, and Niagara Falls U.S.A.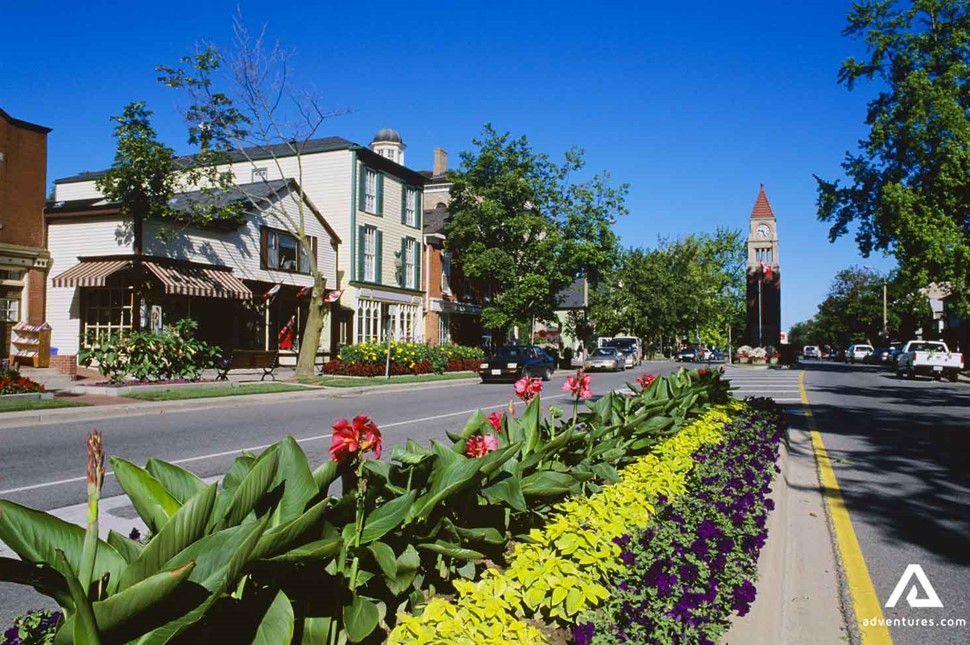 General information about Niagara-on-the-Lake
Area –

132,81 sq km (51,28 sq mi)

Population –

17,511

Location - Ontario, Canada
Incorporated -

17

92

Best time to visit -

May-October

Top attractions –

Fort G

eorge National Historic Site

, Butterfly Conservatory,

Niagara-on-the-Lake Museum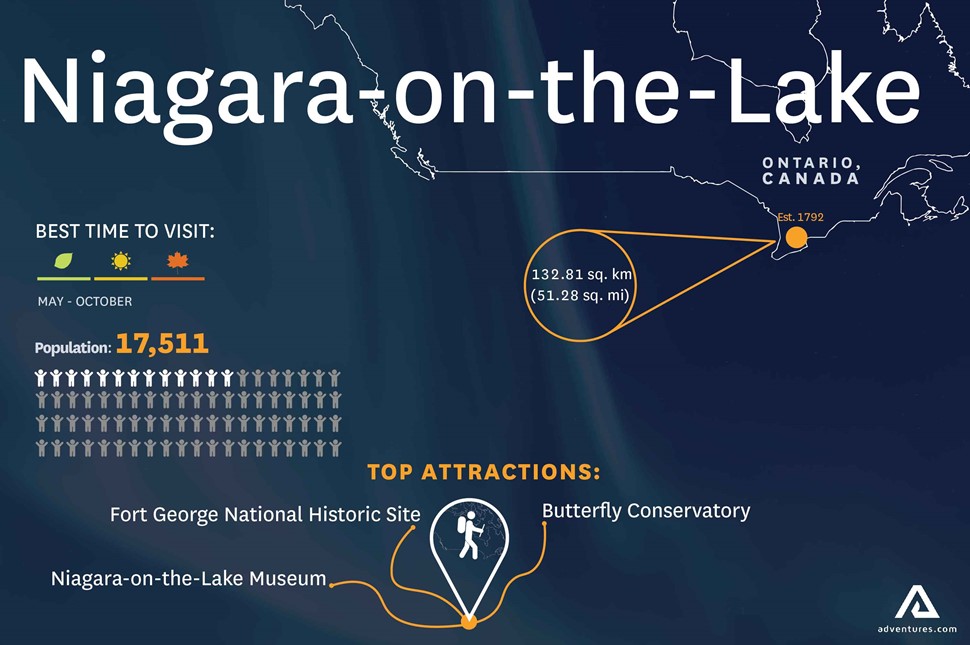 What is Niagara-on-the-Lake known for?
A town packed with so much character, charm, and history, Niagara-on-the-Lake is a well-preserved 19th-century village located in the heart of Ontario. Whether you are planning a romantic getaway or a girl's weekend, this year-round destination is sure to mesmerize you. To help you plan your upcoming travel, we have curated a special travel guide on Niagara-on-the-Lake. In summer or winter, this picturesque old town will make you fall in love with the destination.
Brief History of Niagara-on-the-Lake
Before we delve into the touristic attractions here, let's take a look at some history. If you are a history buff, Niagara-on-the-Lake will definitely not disappoint you. This little town plays an important part in Canadian history. The fight to maintain sovereignty by the British against the American Army led to a battle that was held from Fort Erie to Niagara-on-the-Lake. Going by the early settlement history, this town was originally a Native Indian village named Onghiara. In 1781, this land was bought by the British from the Mississaugas. After being destroyed by the war in 1812, the British rebuilt the town and changed its name to Niagara-on-the-Lake.
Interesting Facts about Niagara-on-the-Lake
Niagara-on-the-Lake originally gained town status in 1792 but was reincorporated in 1970.
It is said to be one of the most haunted towns in Canada.
Niagara-on-the-Lake is the only town in Canada that has a lord mayor.
There are more than 200 B&B's in Niagara-on-the-Lake alone.
Niagara-on-the-Lake is home to the oldest existing golf course in North America.
The original town's name includes dashes.
The town features the oldest Anglican and Catholic churches in Ontario.
What to do in Niagara-on-the-Lake?
Niagara-on-the-Lake is not just limited to wineries, restaurants, and theatre performances. There's so much history and adventure too. This destination welcomes all kinds of travelers. Here's a list of the top 5 things to do in Niagara-on-the-Lake. Let's start with the most obvious—wineries.
Tour the Vineyards
As one of the most popular wine tasting destinations in Canada, Niagara-on-the-Lake boasts over 39 wineries and 21 winery restaurants. From Peller Estates to Peninsula Ridge Estates, there are so many spots to go wine tasting. You could also hire a bicycle and enjoy hopping through these wineries, tasting and relishing. That's not all—this is the world's leading icewine destination too. To enjoy to the fullest, we recommend you book Niagara Wine and Culinary Tours and Grape Escape Wine Tours.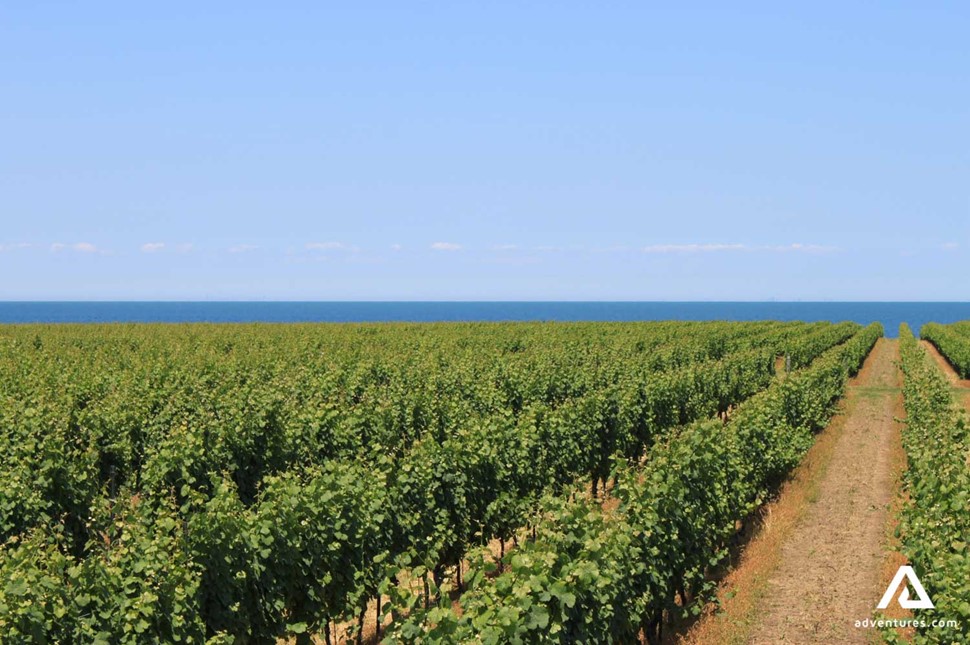 Fort George National Historic Site
For history buffs, Fort George National Historic Site must be on their list of places to explore. During the War of 1812, this fort had played a crucial role in defending what was then known as Upper Canada from an American invasion. Today, this monument showcases what life was like for soldiers more than 200 years ago, through costumed guides, musical performances, and military demonstrations.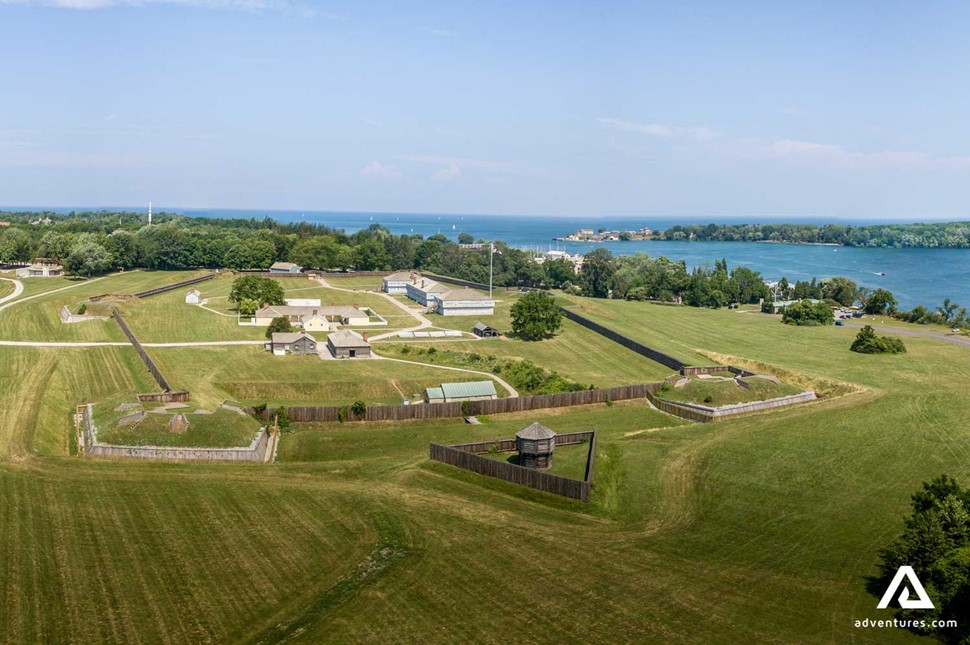 Niagara-on-the-Lake Museum
This first purpose-built museum in Ontario dates back to 1907. The exhibits here change twice a year and showcase life prior to the War of 1812. For those who love to explore history and learn more about the place, this museum is a great place to visit.
Stroll Through the Heritage District
On a day with perfect weather, a stroll through town could last hours. Stop by the restaurants, try some local delicacies, and enjoy taking insta-worthy pictures in front of beautiful buildings around. Christmas is a popular time to visit Niagara-on-the-Lake too. Don't forget to download the self-guided walking tour of Niagara-on-the-Lake to make the most of your visit.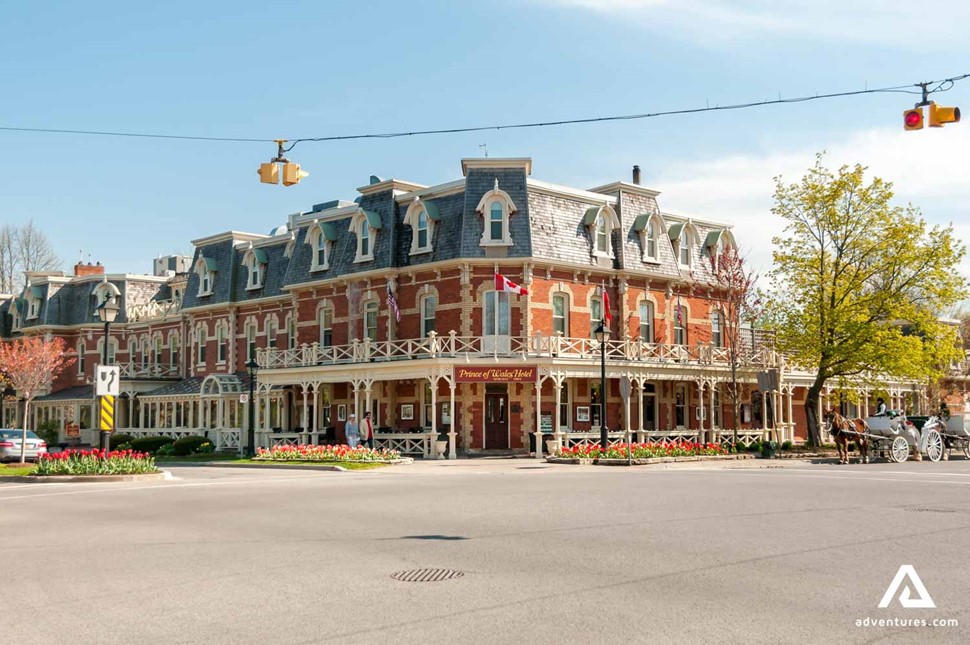 Relish in Some Local Delicacies
No travel is ever complete without trying some of the local restaurants and enjoying good food. We recommend you stop by the Olde Angel Inn, a traditional English pub, to enjoy the best fish and chips in town. If you love sushi, Masaki Sushi, located in the basement of Moffat Inn on Picton Street, is another must-try spot. You'll also love a good old-fashioned dairy bar that has been serving up ice creams since the 1950s.
When to Visit Niagara-on-the-Lake
Although Niagara-on-the-Lake is a year-round destination, the best time to visit is between May and October. Enjoy the stunning vistas and the boutique restaurants, take an evening stroll through this little town, and enjoy everything it has to offer. Before you plan your visit, we had recommended you take a look at the weather predictions too. The average temperature in this destination can vary drastically. While the first half of the year can be humid yet pleasant, the rest can be a mixture of rainy days and snowy ones too. For those of you looking forward to wine tasting and theatre runs, we would recommend you visit Niagara-on-the-Lake during the summer. But if Christmas glow stuns you, November through to January is just perfect.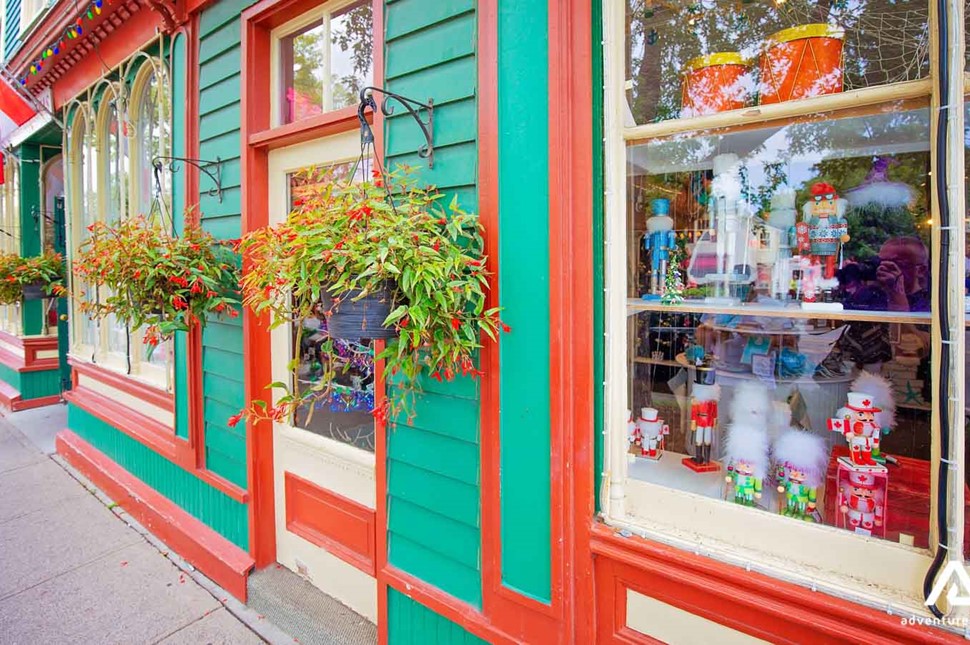 Where to Stay in Niagara-on-the-Lake
From boutique hotels to luxury hotels, Niagara-on-the-Lake has several stay options that would depend on your budget and preferences. Here are some of our top picks:
Oban Inn
If you are looking to stay right next to Shaw Festival, this is it. With a view of the gorgeous Lake Ontario, a spa, swimming pool, and other amenities, this inn definitely tops our list.
Pillar and Post Hotel and Spa
Now, for those who prefer luxurious stays, this five-star boutique hotel set in the 19th century is a world in itself. With plush rooms, a spa, in-house restaurants, and a poolside bar, this hotel features every element you need to enjoy a luxurious getaway.
In Elegance Bed and Breakfast
This B&B is famous for its creatively prepared gourmet breakfast featuring local fruits. They offer a comfortable stay at affordable prices.