Where is Yellowknife?
Yellowknife is a small city located on the northern shore of Great Slave Lake, about 400km south of the Arctic Circle and on the west side of Yellowknife Bay. It is the only city in Canada's Northwest Territories.
How to Get to and Around Yellowknife
There are many ways to get to Yellowknife, but the most common is by plane. Yellowknife has its own airport that is the busiest airport in the Northwest Territories, with daily flights from Edmonton, Calgary, Vancouver and Toronto. Driving is another option as it has its own highway that connects to Canada's main highways. Once in Yellowknife, you can easily get around by car or bus as they have a reliable public transportation service.
General information about Yellowknife
Area – 136.22 sq km (52.59 sq mi)
Population – 19,569
Location - Northwest Territories, Canada
Incorporated - 1970
Best time to visit - Year-round
Top attractions – Prince of Wales Northern Heritage Site, Bush Pilots Monument, Yellowknife River Territorial Park Day Use Area, Old Town.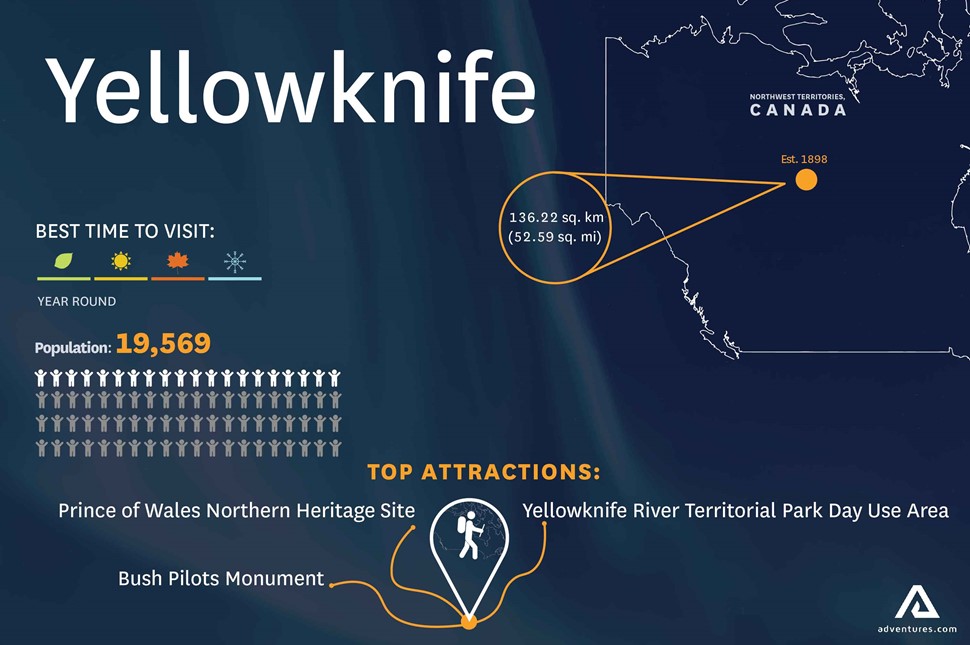 Brief History of Yellowknife
Yellowknife is considered to have been founded in 1934 after gold was discovered at its present-day waterfront area. After this, Yellowknife quickly became the center of economic activity in Canada's Northwest Territories, thus causing it to expand. As gold production began to wane, Yellowknife became a town focused on providing government services and an enjoyable tourist experience.
What to Do in Yellowknife
There are many activities to do in Yellowknife, depending on the season.
Go Dog Sledding
If you're visiting during winter, why not try dog sledding? You can book a tour with some of the local outfitters and go out for an hour or two into the frozen tundra!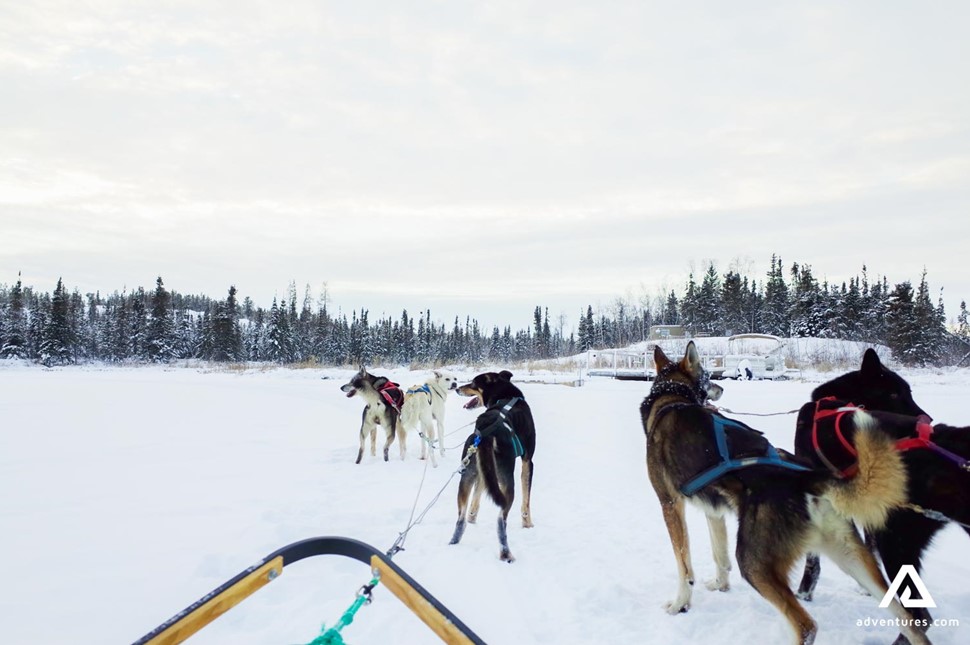 Go on a Northern Lights Tour
In the winter, you should also do a northern lights tour! It's one of the best ways to see Yellowknife in its full beauty. At times, the northern lights can be seen as early as August, but during the winter, they are much more likely to appear.
Take a Tour of Great Slave Lake
Another great way to enjoy Yellowknife is by taking a tour of its namesake—Great Slave Lake! You'll have incredible views of the rocky landscape and will learn about local history from your captain.
Go Fishing
Yellowknife is full of fishing opportunities! You can either fish on your own or book a tour. Either way, you'll have some great views while enjoying this peaceful activity!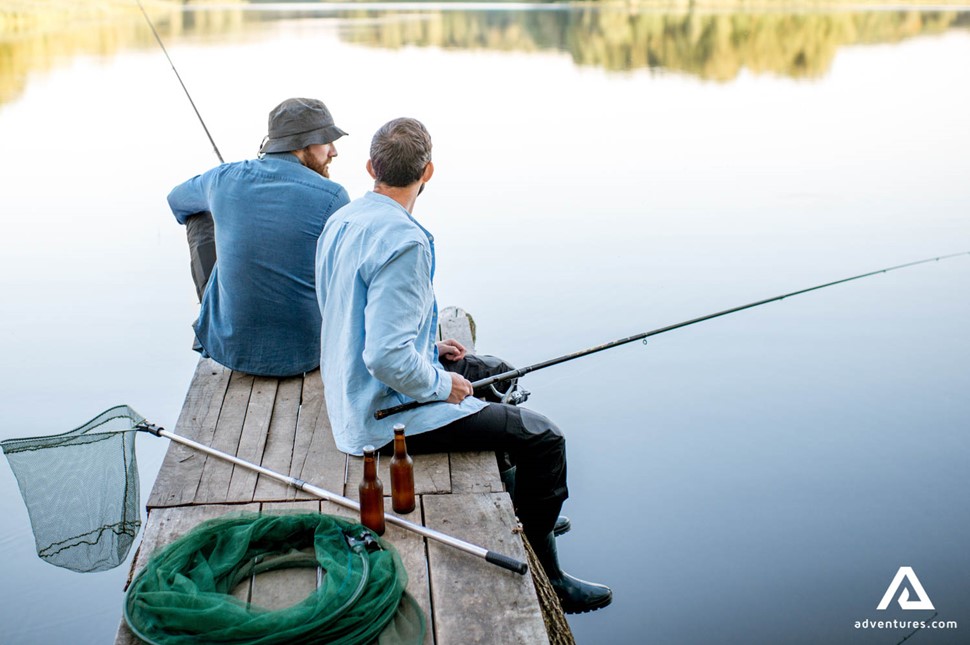 Folk on the Rocks
Every year in July, Yellowknife hosts Folk on the Rocks—a three-day music festival! You can enjoy local and international musicians while exploring various art booths.
Geocaching
Geocaching is all about finding caches through GPS coordinates—it's popular with both locals and visitors to Canada. During summer, you can do this at various locations around Yellowknife while winter offers up a more challenging experience.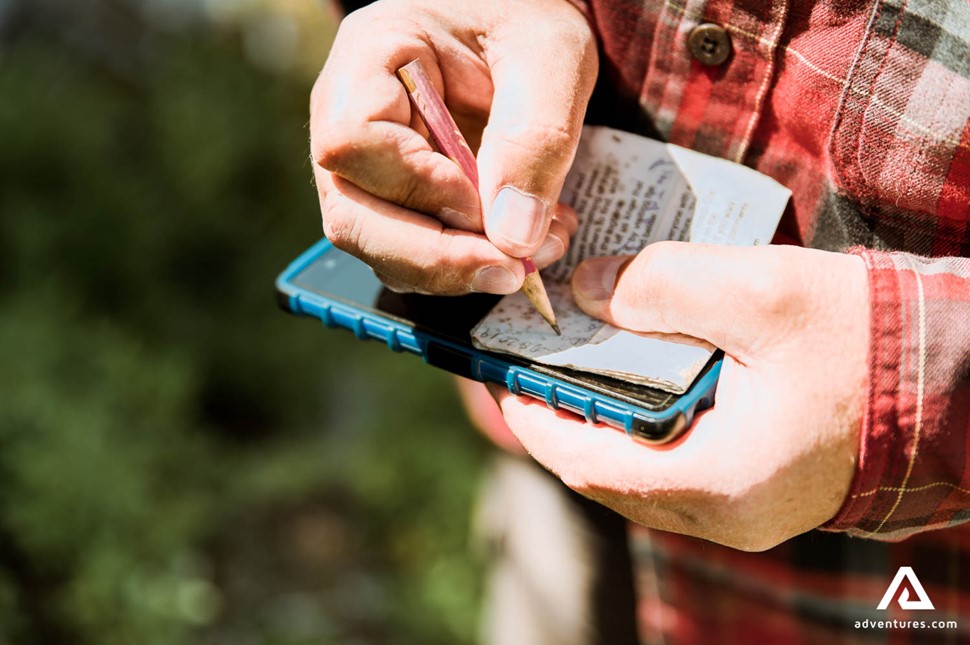 Visit the Wildcat Cafe
Want to try out something delicious? Visit the Wildcat Cafe—Yellowknife's premier gourmet burger restaurant! As one reviewer said, "If you only eat one burger in your life, make it a Wildcat burger".
Regardless of when you visit, Yellowknife has something to offer for everyone. Come and see the beauty of Canada's Northwest Territories!
When to Visit Yellowknife
Depending on the season, Yellowknife has a different atmosphere. If you're visiting during summer, it is incredibly lively—filled with festivals and activities going on all over town! In winter, however? It's much more quiet and peaceful to enjoy the frozen landscape. Just make sure to bring a jacket!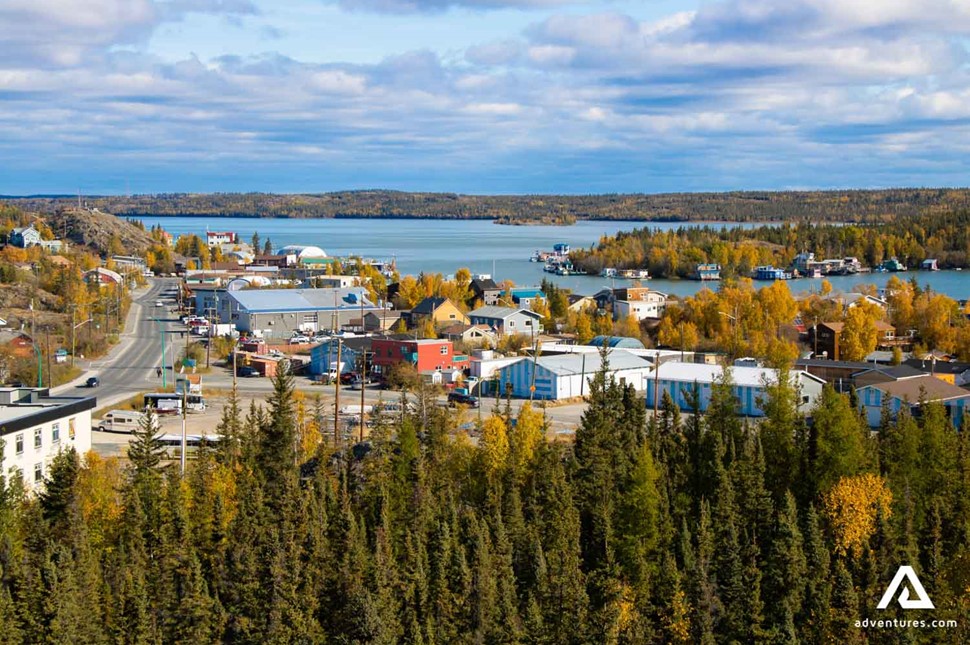 Where to Stay in Yellowknife
There are many options for where to stay in Yellowknife.
Lakeview Hotel
When visiting during winter, you should definitely book a room at the Lakeview Hotel! It's centrally located, right next to one of Yellowknife's main attractions—Frame Lake. Plus it has great views out over Great Slave Lake and is within walking distance of downtown.
The Explorer Hotel
If you're visiting during summer, the Yellowknife Inn is a great choice! It's also centrally located and offers free breakfast to its guests. Plus it has an on-site restaurant where you can get delicious food even if you don't feel like heading out into town for dinner.
Chateau Nova Yellowknife
If you're looking for luxury, book a room at Chateau Nova Yellowknife. It's conveniently located right near the airport and has great views of the city! Plus it's pet-friendly if you plan on bringing along your furry friend while exploring this northern town!
B&B
Of course, if you want to go with something a little more unique there are plenty of bed and breakfasts in the Yellowknife area. They offer cozy accommodations while still giving you access to all that this northern town has to offer!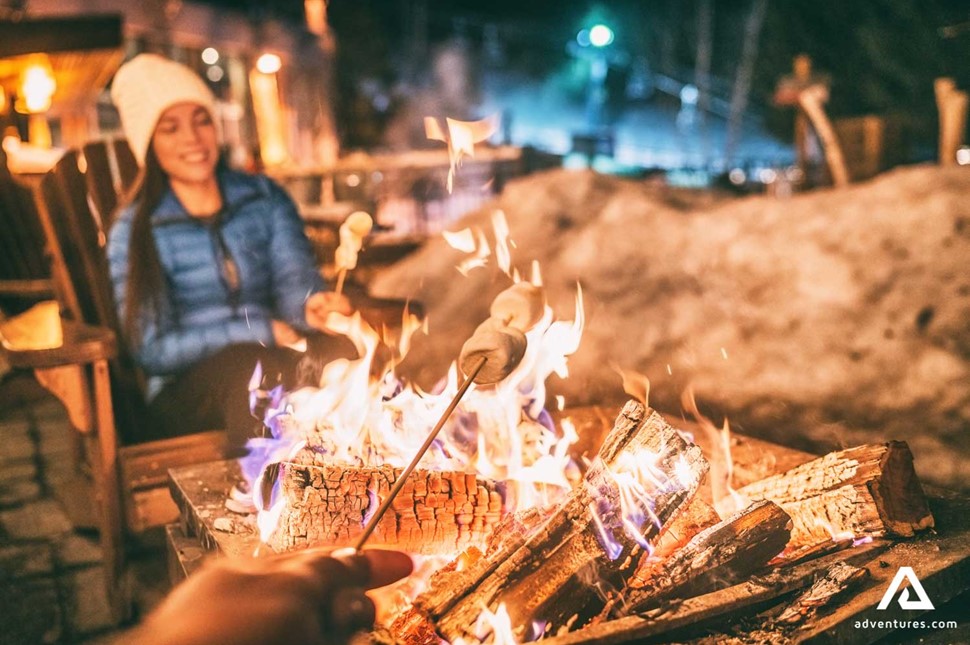 No matter where you decide to stay in Yellowknife, rest assured you're in for a treat. This charming town has so much to offer and is the perfect place to enjoy your next holiday!
Attractions near Yellowknife
Great Slave Lake


Wood Buffalo National Park


Fort Smith