Snowmobiling Tours in Sweden
Sweden offers a wide range of snowmobiling opportunities, but Swedish Lapland is the epicenter of arctic wildlife adventure. It gets even better staring at the Northern Lights or going on an Arctic Safari. Here we will discuss the most popular snowmobiling tours in Sweden.
Snowmobile and Dine Under the Milky Way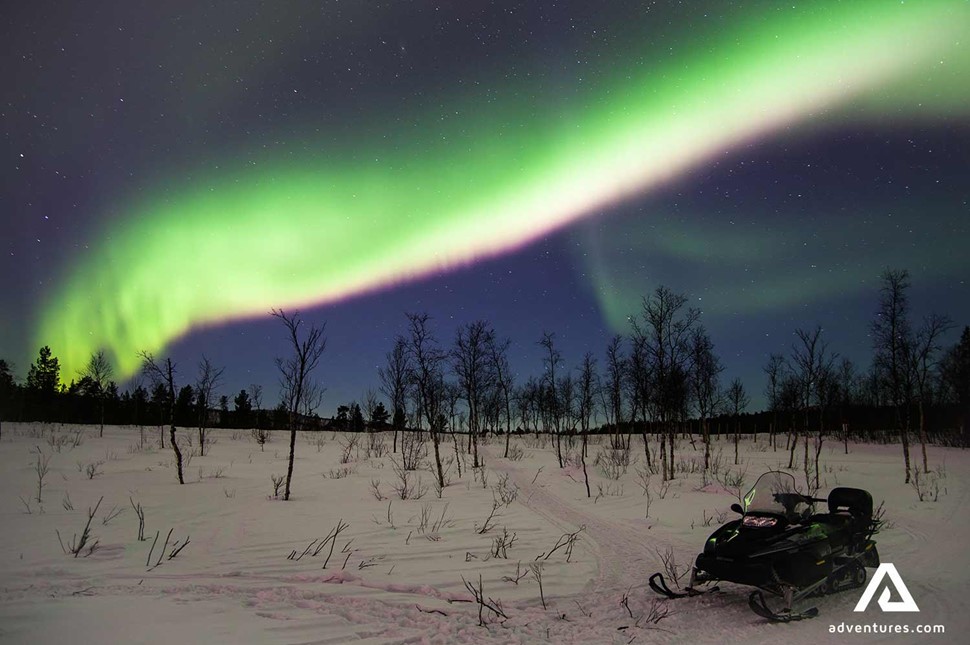 Snowmobiling and stargazing are an irreplaceable duo in one tour! This unique tour gives you an opportunity to dine with your loved ones under the stars. Also, you'll get a chance to ride a snowmobile across the beautiful Lappish landscape—it's a one-of-the-kind opportunity to get acquainted with the surrounding nature. Spending the evening under the glowing stars and Northern Lights, eating delicious dinner, and riding a snowmobile—what could be a better plan for the evening in the Arctic?
Arctic Wildlife Safari with Snowmobiles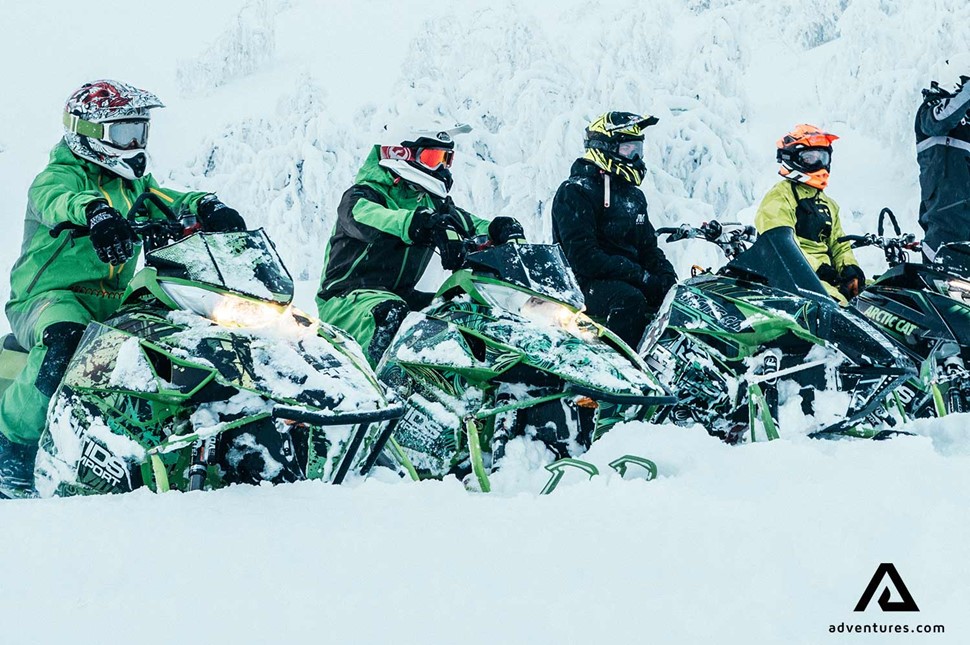 Get ready to explore the Lappish wilderness! Between the breathtaking mountain scenery, you'll go searching for native wildlife. You'll never know what you'll encounter in wild nature, so be ready to spot a reindeer, moose, or some grouse. What's even more exciting—the tour will be held sitting on snowmobiles! A professional guide will be there to ensure your safety and give expertise in the surrounding area.