1. Keep informed about the Weather
Iceland is famous for its unpredictable weather. One minute, you might be sweating from the sun and the next, freezing in the Highland rains. 
"Be ready for any kind of weather," advises Francois, one of our top hiking guides in Iceland. "Even in the summer, there's a possibility that you'll walk through snow, hail or ice in the Highlands."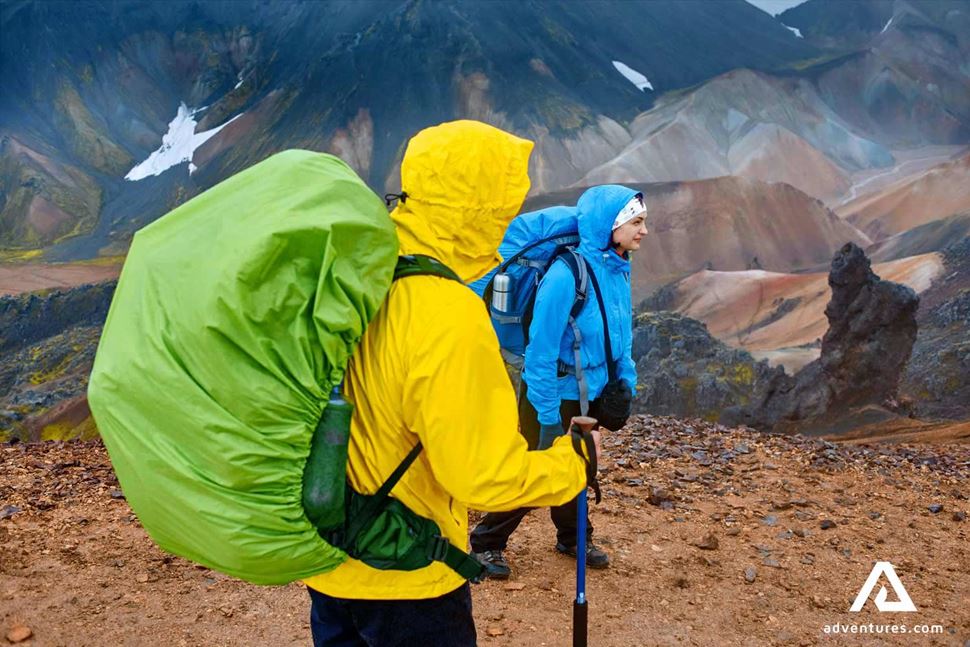 Stay informed about the weather by checking the weather forecast and the road conditions. 
Since Iceland is close to the Arctic Circle, the length of the day varies from season to season. In summer, the days are long, and all throughout the day, there is sunlight. So you can continue hiking well into the evening the closer you are to June. 
Our multi-day hiking trips always have summer departure dates for this exact reason. The best time to backpack in Iceland is in the summer when you can simply enjoy more of Iceland's outdoors. Check out our detailed guide about the weather in Iceland for hikers.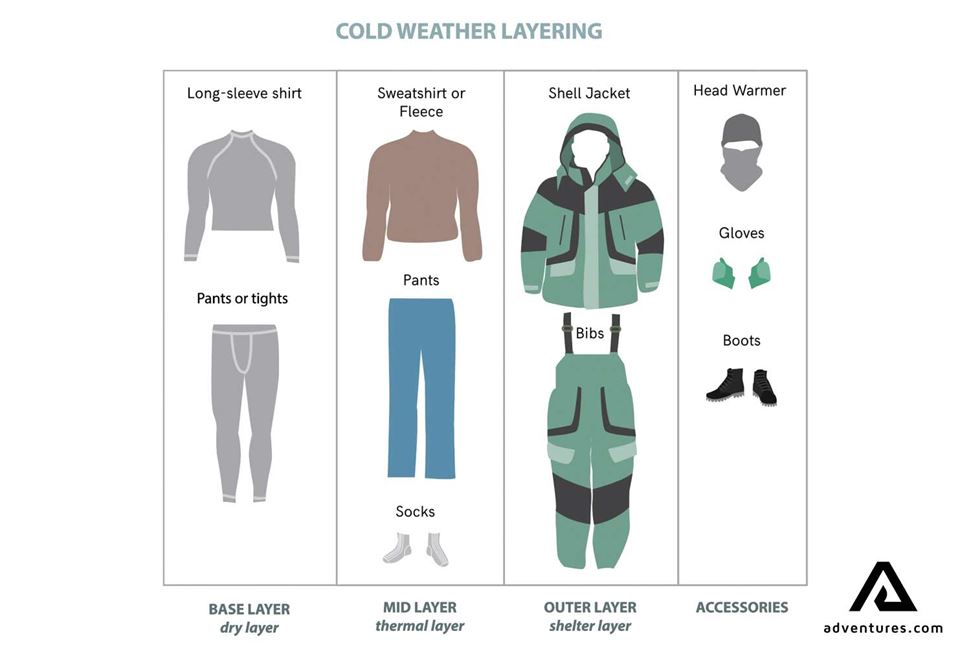 "The good thing about hiking in Iceland in summer is that it's bright all the time," explains Francois. "You don't have to rush to get to the camp by the dawn. You can hike as long and as much as you want".  
In the winter, days are very short, around 4-6 hours. So expect the night to come on before you know it. You won't want to get stuck outdoors on a cold Iceland night! 
Try only day hike during winter. We advise only experienced mountaineers try to hit the mountains in winter. Even then, keep well-informed about avalanche warnings. 
2. LEARN THE LOCAL GEOGRAPHY
One of the most important things to know is the hiking area itself. Iceland backpacking trails vary from region to region. Once you know the trail or region you're planning to hike, read up on it. Familiarize yourself with the terrain, elevation, campsites, flora, and fauna.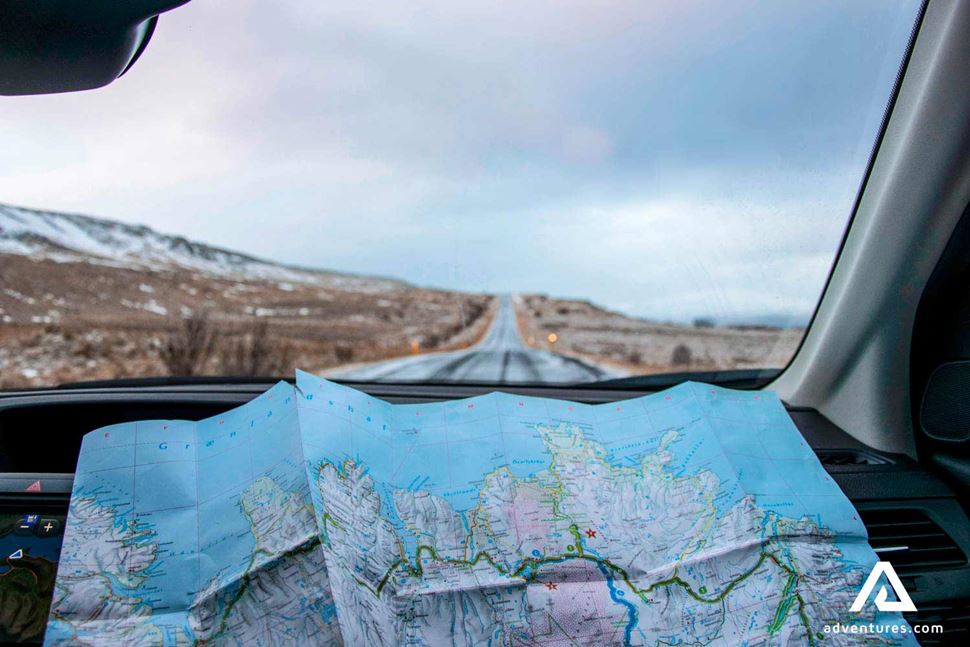 "Nature is very different here," Francois explains. "There are very few trees, so the horizon is endless. When wandering around in this country, you feel very small. Nature, and especially the ever-changing weather, often gives you a big slap in the face! It shows you how powerful it can be and puts you right where you belong."
Download a detailed hiking map of the trail area and make sure you can access it offline. Use a hiking app that gives you everything from topographical to emergency features. It should also have a built-in compass and GPS. A good app should also give you distance and estimated time.
3. DRESS UP
Layers, layers, layers!
Dress smart, in at least three layers. Layers help to insulate you against the cold. 
If the weather changes abruptly, you can dress down with minimal fuss. Summer can have both 20-degree sunshine and chilly 12-degree winds. So dress for both!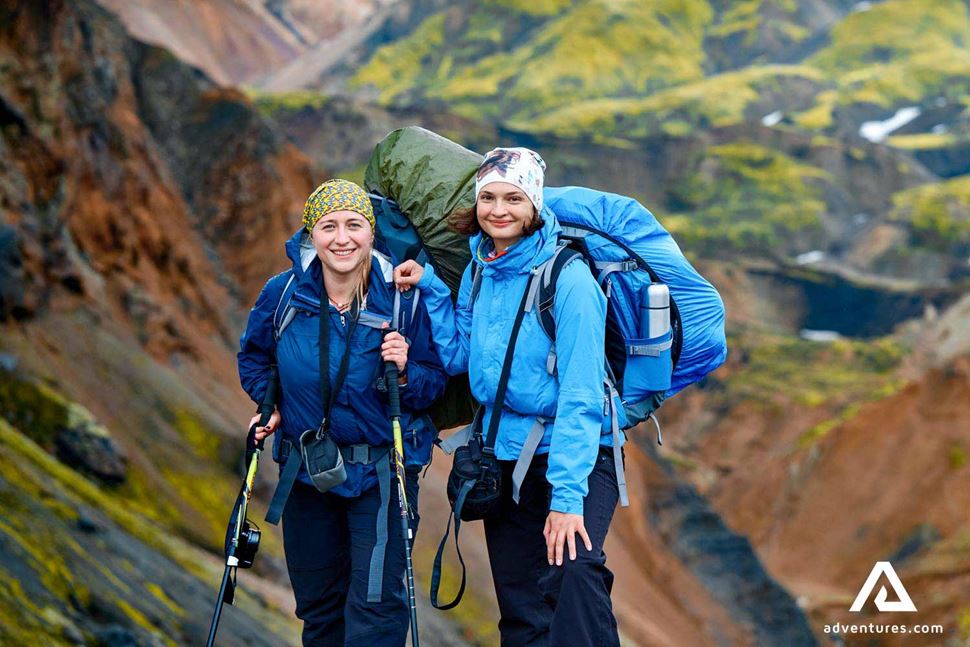 As your base layer, wear long underwear or long-sleeved shirt. Avoid cotton and it absorbs your moisture. 
Your middle layer should retain body heat as much as possible. Try a fleece sweater in summer and down jacket in winter. 
Your outer layer should be a weatherproof jacket. Be prepared to face strong winds, heavy rain and possibly snow. It should also be made of a breathable fabric that allows for ventilation, so your sweat evaporates.
4. PACK WHAT YOU NEED - NO MORE, NO LESS
The key to backpacking in Iceland is packing well. 
Make sure you always have an offline map, compass and GPS with you. Fully charge your cell phone and keep an extra power bank with you just in case you need to make a call. You should always carry a first aid kit in your backpack.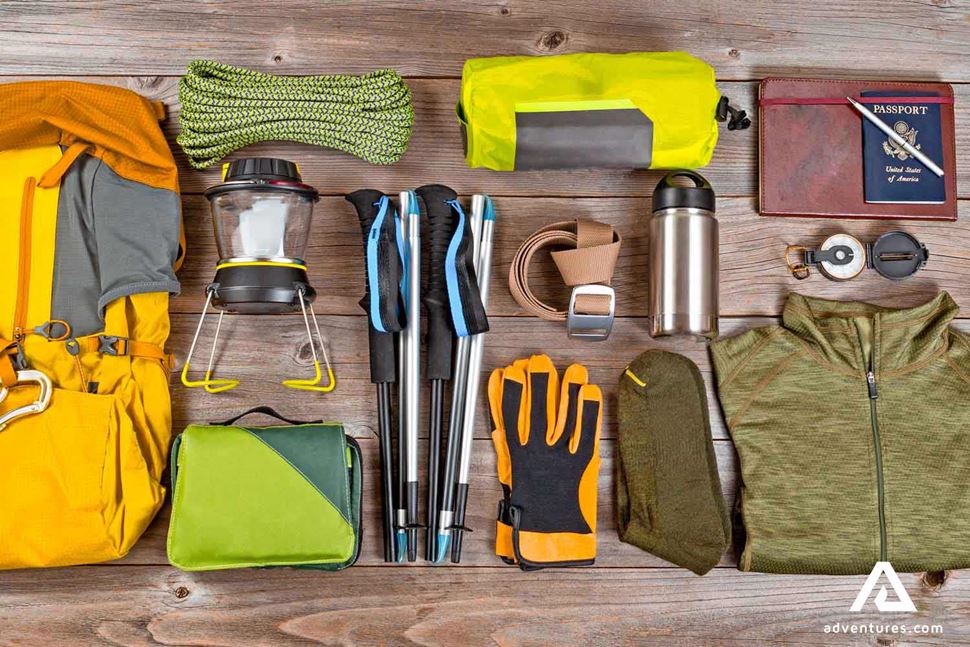 Pack water and snacks. For the most part, Iceland's rivers are safe to drink from them, so you won't need a water filtering system or tablets. 
Backpacking means that you carry your own gear. Invest in a 50-60L backpack with an external skeleton so you have the best support. Weighing your packed luggage is key. Shed any non-essential extra weight, like books or photography equipment. 
If you don't want to worry about the packing, skip the stress and join one of our guided hikes with Iceland backpacking guides. On most of our tours, our team carries all the needed gear for you. We take care of everything you need so you don't have to.
5. A GOOD PACKING LIST MAKES ALL THE DIFFERENCE!
Packing for a multi-day backpacking trip can be a challenge, especially if you're not used to it. Here's what we consider essential for your packing list for a backpacking trip in Iceland. 
Hiking socks

Thermal underweather

Breathable, weatherproof jacket

Waterproof hiking boots (not brand-new, broken in)

Weatherproof gloves

Food

Waterbottle

Offline map

Compass or GPS

Cell phone

Satellite phone or personal location beacon

Warm woolen middle layer (not cotton)

First aid kit

Sunscreen lotion

Multi-tool

Light shoes for crossing Iceland's rivers

Warm headwear like bandana or balaclava

Sunglasses

Extra food (nuts and trail mix are great for energy)

Additional layers of clothing

Tent (depending on your tour)

Sleeping bag

Soft mattress

Kitchen utilities (if on your own)

headlamp/flashlight

Toilet paper and small shovel

Trekking poles and warm headgear in winter
6. SAFETY IS THE GOLDEN RULE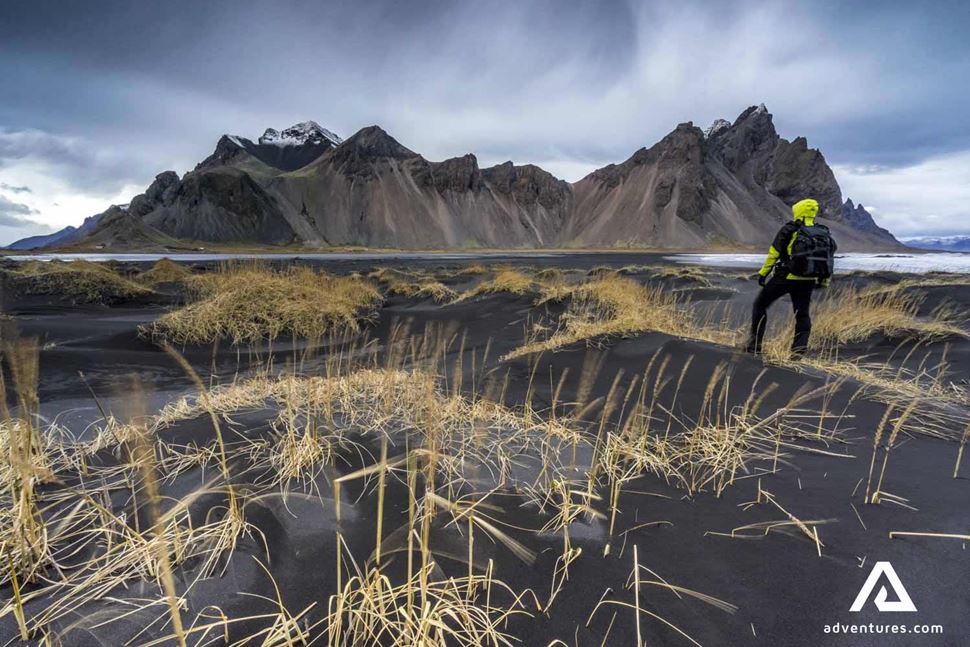 Pack a space blanket. This thin sheet of plastic is used on the outer layers of the spacecraft. Having one can save your life in a life-threatening situation. 
It's made of pure aluminum and reduces the body's heat loss. It's incredibly light and takes up little space in your backpack. 
In the end, it's the journey that makes the adventure. 
"Nature in Iceland can be very demanding, even for the most experienced hikers," Francois says. "The sense of accomplishment at the end of every day is the best reward a traveler can get."
Ready to head out on the trail? Check out our backpacking tours in Iceland.