Some facts about Daugavpils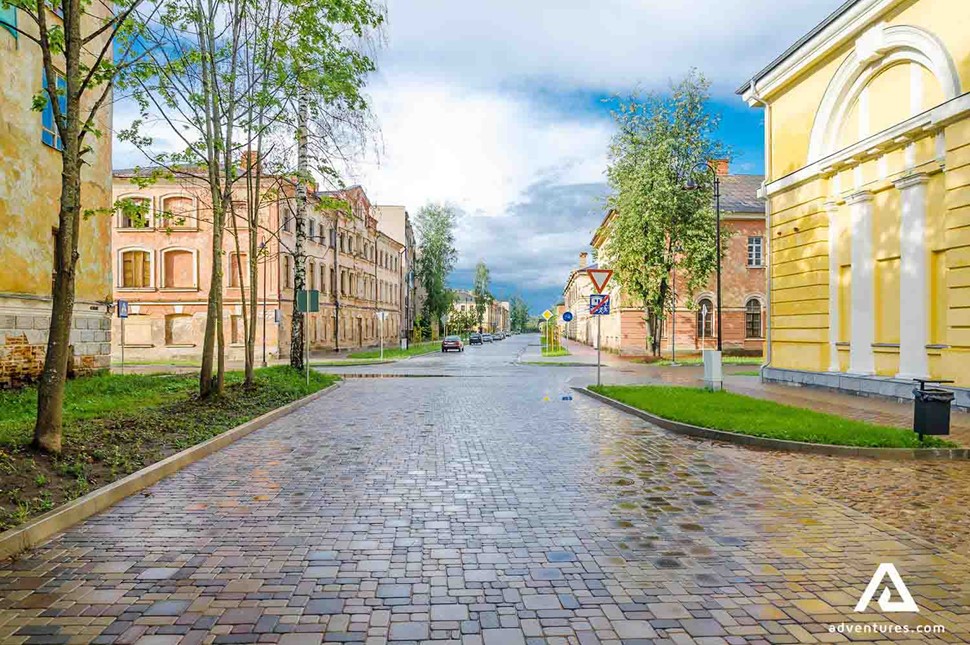 There are 450 streets in Daugavpils.
Daugavpils is a town in southeastern Latvia, located on the banks of Daugava River, from which the town takes its name.
Daugavpils is the second-largest city in the country after the capital Riga.
There are about 14 lakes in Daugavpils.
The history of the city began in 1275 when the Livonian Order built the Dunaburg.
Daugavpils is twinned with: Alaverdi (Armenia), Babruysk (Belarus), Batumi (Georgia), and other many cities.
In 1582, Daugavpils was granted city rights.
The population of Daugavpils is 82,604 as of 2019.
Five times in recent years Daugavpils has changed its name. From 1275 to 1656 it was known as Dunaburg, from 1656 to 1667 as Borisoglesk, from 1667 to 1893 as Dinaburg, from 1893 to 1920 as Dvinsk, and from 1920 to the present as Daugavpils.
On April 16, 2010, an assassin shot and killed Grigorijs Ņemcovs, the deputy mayor, in the center of the city. He died almost immediately and the crime remains unsolved.
What to do in Daugavpils
St. Peter's in Chains Roman Catholic Church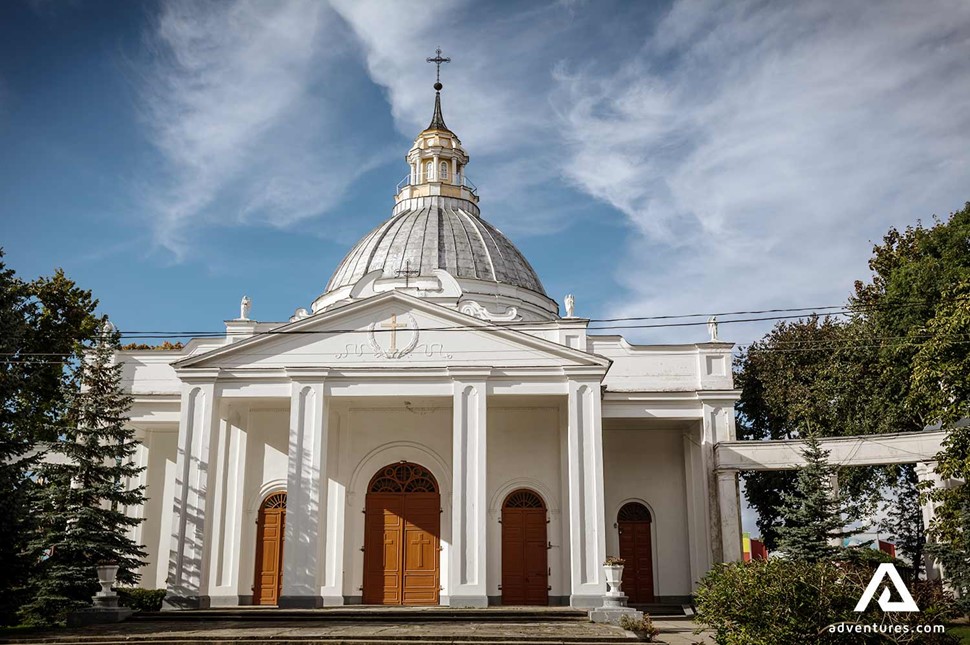 The architecture of the church has certain features of classicism. It has a certain resemblance to St. Peter's Basilica in the Vatican. The main dome of the white church is supported by four double columns.
Garden of Sculptures
It is located between St. Peter's Basilica Roman Catholic Church and Mihoelsa Street. The garden is decorated with the works of Latvian sculptors and magnificent floral carpets.
Daugavpils Fortress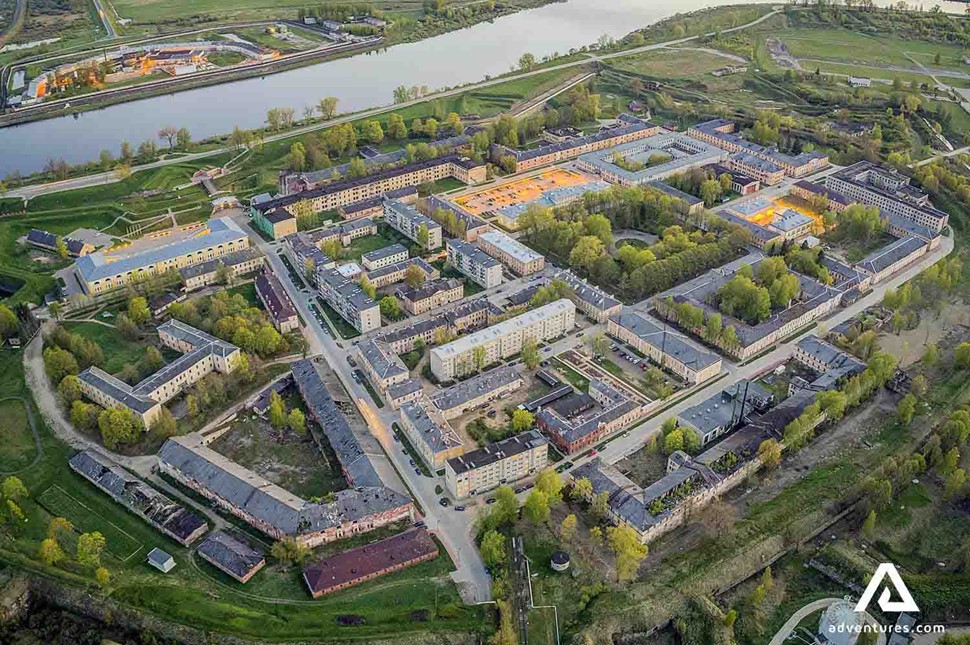 This is the only early 19th-century fortress in Eastern Europe, which has remained virtually unchanged. An outstanding fortification, occupying more than 150 hectares. Every detail of the fortress was developed using the building experience of the best architectural schools of Tsarist Russia and Europe.
Latgale Zoo
Here, in the artificially created jungles, visitors can see spotted pythons, spectacled caimans bathing in the sun, red koi carp swimming in the ponds, playful macaques and sugar gliders jumping on the vines, and other swimming, whistling, crawling, hopping and flying tropical creatures. Children can pet a furry rabbit, play with petting guinea pigs and feed exotic fish in the pond.
Daugavpils Mark Rothko Art Center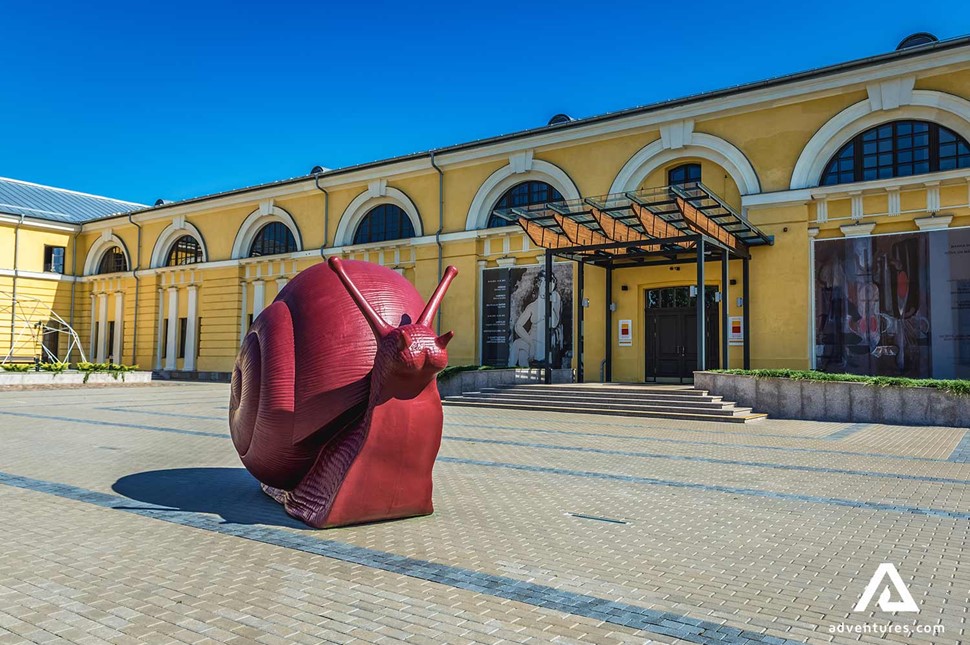 Daugavpils Mark Rothko Art Center is a multifunctional complex for contemporary art, culture and education, located in the Arsenal building on Daugavpils Fortress. It is the only place in Eastern Europe where the original masterpieces of the famous painter and the founder of abstract expressionism Mark Rothko can be seen.
Shmakovka Museum
The largest and most modern Shmakovka Museum in Latvia. The museum offers a modern and attractive story about the oldest Latvian alcoholic drink. Refined over many centuries, Shmakovka is an integral part of the culinary heritage. It is possible to learn the process of Shmakovka production with the help of the latest technologies. Everyone can see real and impressive production equipment. Souvenirs and Shmakovka tastings are offered for visitors.
Best Time to Visit Daugavpils
The average temperatures in Daugavpils vary drastically. Taking humidity into account, temperatures are cold about half the year and otherwise pleasant with a chance of rain or snow during most of the year. You can visit Daugavpils all year round, just be prepared for non-discussants!
Best Places to Eat in Daugavpils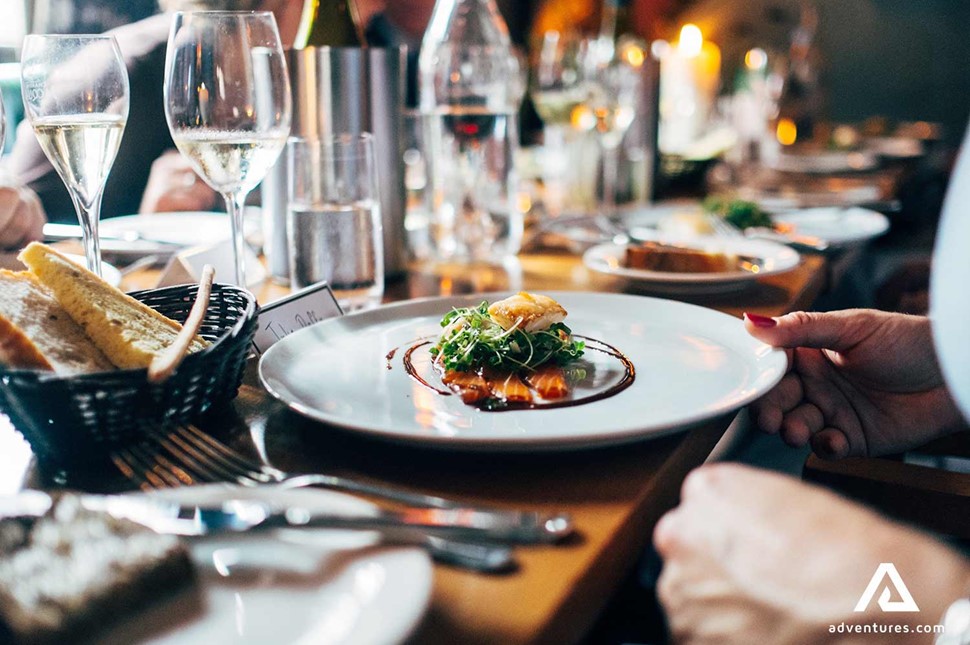 Arabika
Arabika is a popular post-Soviet-style café, reminiscent of the bygone Latvian era with its bold colors and simple furniture. Local produce is used here to create uncomplicated cuisine. The fragrant mushroom soup is particularly popular and the ingredients actually grow in the on-site garden. There's also a range of international dishes, including fresh Greek salads and spicy Indian curries.
Lidadis Park
When you enter Lidadis Park, you feel more like you're in a hunting lodge than a restaurant. Customers can choose from a range of meat stews, pizzas and lighter snacks here, and the restaurant is open daily for lunch and dinner.
Gliemezis
The Latvian word for "snail," Gliemezis is exactly how you'd imagine a hip Russian café to be in the 1990s. Tattered sofas and amateur artwork create a trendy dorm room feel. Students are common here and are often seen studying with a coffee in hand. A top spot to relax in the city. Enjoy life at a snail's pace here and relax with a colorful cocktail or fruity drink, with snacks like meat sandwiches and homemade fries. Don't miss the Friday nights when the place is filled to capacity.
Gubernators
Gubernators is a quaint, underground establishment that offers visitors an authentic taste of Latvia, with traditional wooden furniture, Latvian or Russian menus, and tasty cuisine centered on sumptuous seafood. Thanks to Latvia's proximity to the Baltic Sea, fish dishes are often served here. Gubernators is the place to enjoy your first taste of fresh seafood. Try the fish soup or salmon salad and perhaps pair them with roast potatoes or perfectly steamed vegetables.
Where to Stay in Daugavpils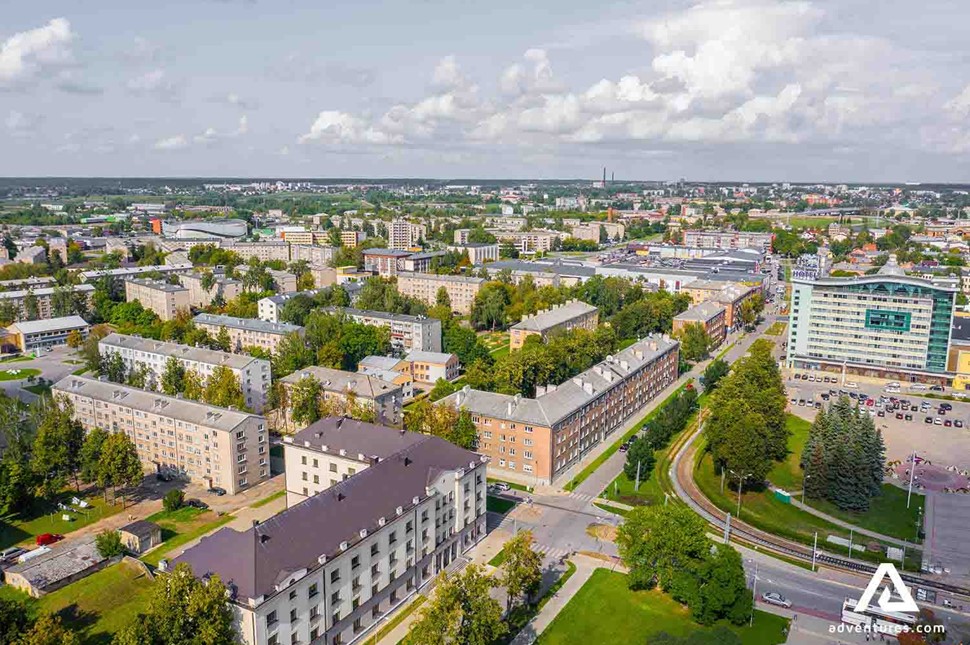 Homelike Hotel
Homelike Hotel is located in the heart of Daugavpils city. Therefore, guests can enjoy meals at local restaurants, have a drink at a local bar, shop and use other local amenities that are right outside the hotel's door.
Silene Resort & Spa
For accommodation, Silene Resort & Spa offers comfortable villas with all modern amenities, free Wi-Fi and individual parking, cozy rooms in their hotel, as well as equipped sites for camping.
Sventes Muiža Hotel
The hotel offers comfortable rooms, a cozy restaurant, a smoking salon, billiards, Russian and Turkish baths, a Jacuzzi, rooms for seminars and conferences, as well as banquet halls for various celebrations.
Virogna Recreation Complex
In the recreation complex "Virogna" you can go swimming or fishing, take a boat ride or a ride on a water bike, or just sit by the lake and spend a night in comfortable cottages surrounded by pine forest. There are also wide possibilities to organize sports and recreational activities for companies and organizations with up to 400 people.