History of Vilnius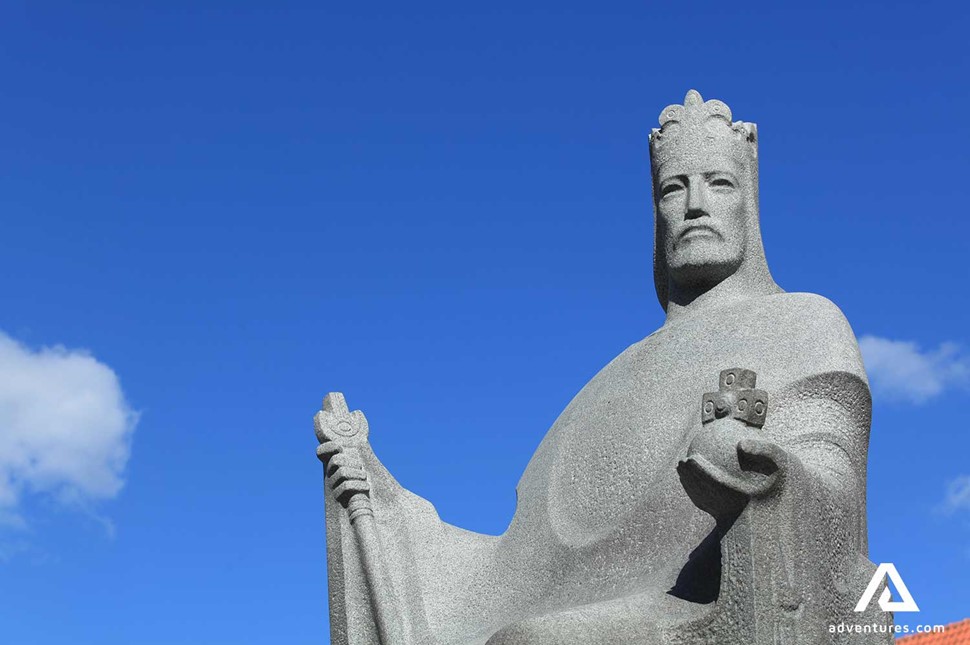 According to one legend, Vilnius was built by Duke Gediminas in the early 14th century after he had a dream about an iron wolf, which was later interpreted by the pagan oracle Lizdeika. Modern historians, however, usually state that the city is at least as old as the Lithuanian state itself and that the country's first Christian church, built by King Mindaugas in the 13th century, stood exactly where Vilnius Cathedral stands today. As the wealth of the city grew, more and more palaces, churches and monasteries were built on its narrow streets. It's no surprise that Vilnius became the cultural center of Lithuania. Because of historic circumstances, several nationalities became deeply rooted in Vilnius: Lithuanians, Belarusians, Poles, Russians, and Ukrainians. It was a great destination with plenty of opportunities for fostering culture and prosperity. This multicultural heritage is evident throughout Vilnius and the streets  of Old Town. 
Where is Vilnius
Vilnius, the capital of Lithuania, is situated in south-eastern Lithuania near the heart of the country – 26 kilometers from its geographical center. The city was built at the confluence of the Vilnia and Neris rivers and surrounded by forests. These natural areas offer great places to escape from your everyday routine. Moreover, Vilnius is located near the border of Belarus, from which a large flow of tourists comes to Vilnius. 
How to Get to Vilnius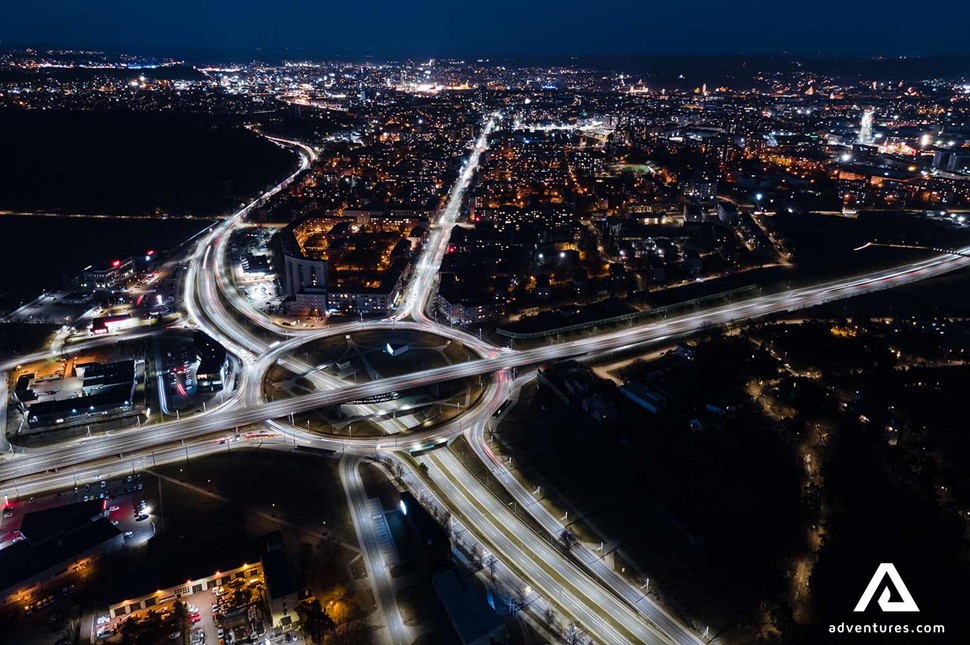 Lithuania's capital and largest city is accessible by car, bus, train, or plane. The city's bus and train stations are centrally located minutes from Old Town.
The Vilnius International Airport is 7 kilometers south of the city center. It is accessible by public transport and taxi and just 5 kilometers from the bus and train terminals. 
Some Facts about Vilnius city
At the end of the 14th century Lithuania was the largest country in Europe. Today the territory of the United States is about 151 times larger than Lithuania. 
On February 4, 1991, Iceland became the first country to recognize Lithuania's independence. 
On September 17, 1991, Lithuania joined the United Nations. 
Lithuania is one of the countries that make up the "Baltic States." However, contrary to what the name suggests, the states have no political unity.  
The currency of Lithuania is the Euro. 
Lithuania had only one king during the royal period, King Mindaugas. 
The mother of Pope John Paul II was of Lithuanian descent. 
Lithuania was the first Soviet republic to declare independence from the USSR. 
Lithuanian is one of the oldest languages in the world. This language is one of the oldest living Indo-European languages in Europe. 
The country even has its own fragrance, called "the fragrance of Lithuania," with notes of wildflowers, ginger, raspberry, sandalwood and musk.
What to do in Vilnius
Hot Air Balloons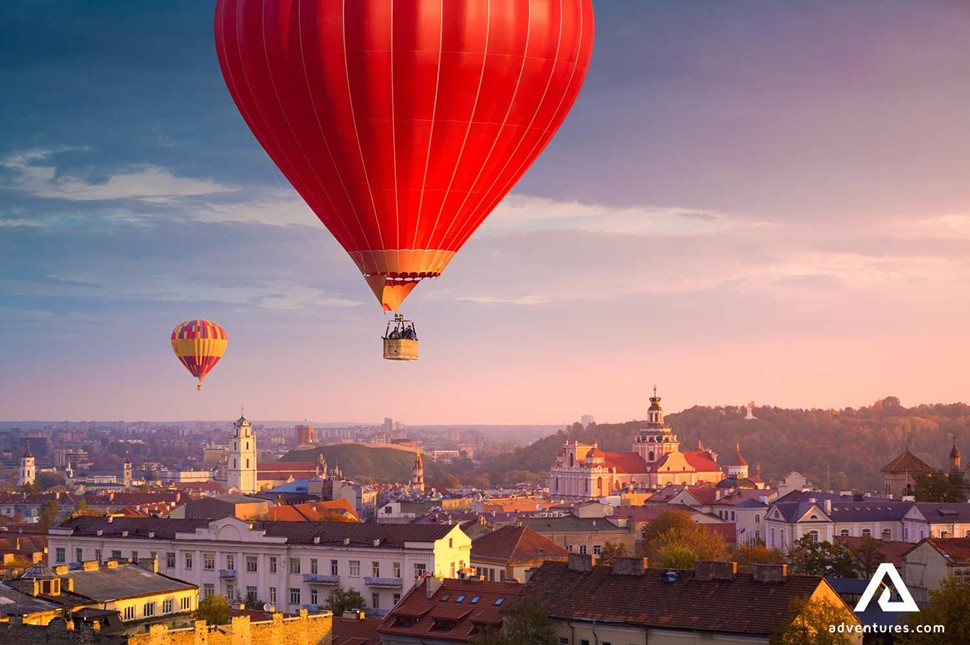 The city of Vilnius is beautiful from every point of view, but if we had to choose one, we would prefer to see it from above. Vilnius is one of the few capitals in the world that allows hot air balloons to fly over it. If you're looking for the coolest way to get to know the city, this one is unbeatable.
Visit Užupis
Užupis is the smallest district in Vilnius and is separated from the Old Town by the Vilnelė River. Užupis has become a beautiful neighborhood of artists, intellectuals and entrepreneurs. On April 1, 1997, the residents of Užupis decided, somewhat sarcastically, to declare independence. An independent republic must have money, power, an anthem and a constitution, and above all, a free spirit. You can find all of this in Užupis.
Visit MO Museum
Vilnius' newest museum is a must-see for modern art lovers and anyone interested in the works of modern and contemporary Lithuanian artists. Designed by the renowned architect Daniel Libeskind, MO Museum is a work of modern art in itself and has already won several architectural awards.
Take a Look at Open Gallery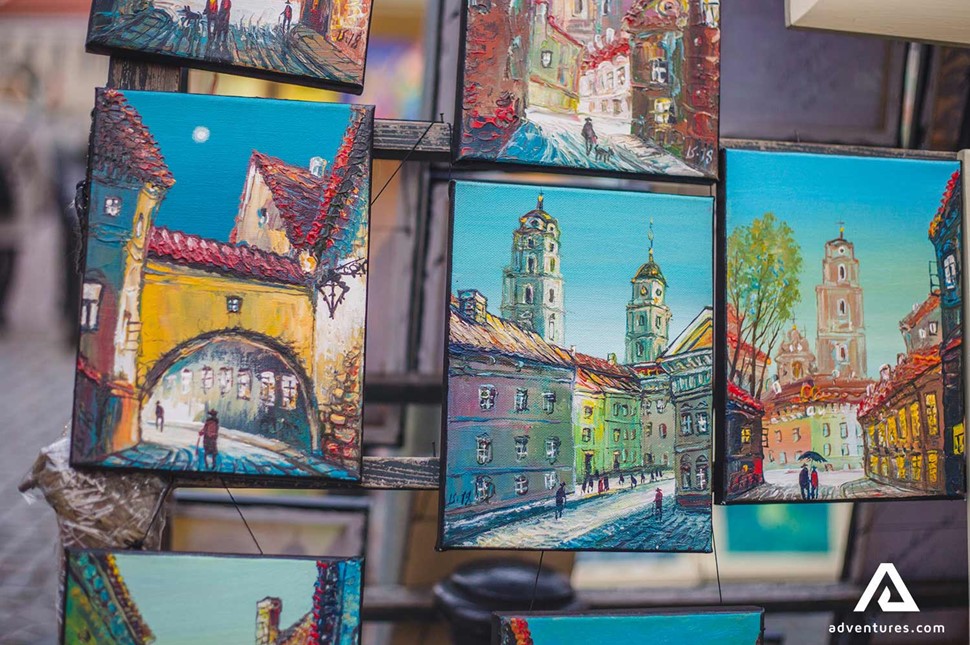 Open Gallery is a long-term project that brings together talented Lithuanian and foreign artists for creative work and has developed into an international open-air gallery of street art, sculptures and installations.
One of the main goals of the Open Gallery is to give new life to the formerly abandoned areas of the city and to show residents and guests of the city the unprecedented face of the Lithuanian capital. The gallery is always free of charge and open to everyone.
Best Time to Visit Vilnius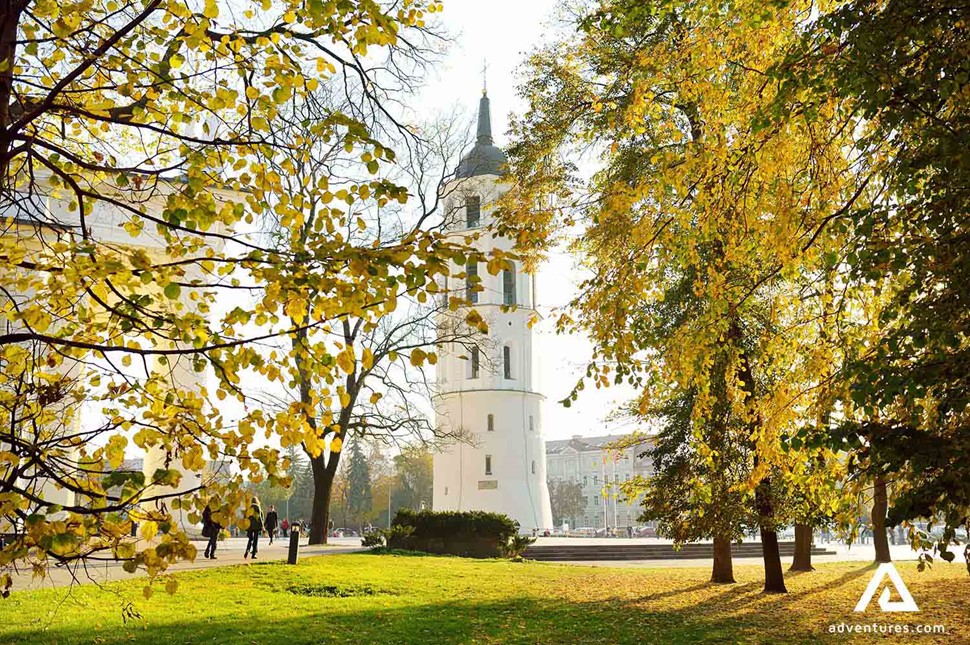 Vilnius is beautiful at any time of year. The parks, squares and streets are most colorful in the spring and summer, when music, art and theater festivals fill the streets, venues and galleries. In winter, on the other hand, Vilnius is full of Christmas markets, lights and a festive atmosphere.
Before visiting Vilnius, note that most museums are closed on Mondays. At this time, you should take a guided tour of the city or rent a bicycle to ride through the picturesque streets of Old Town.
Best Places to Eat in Vilnius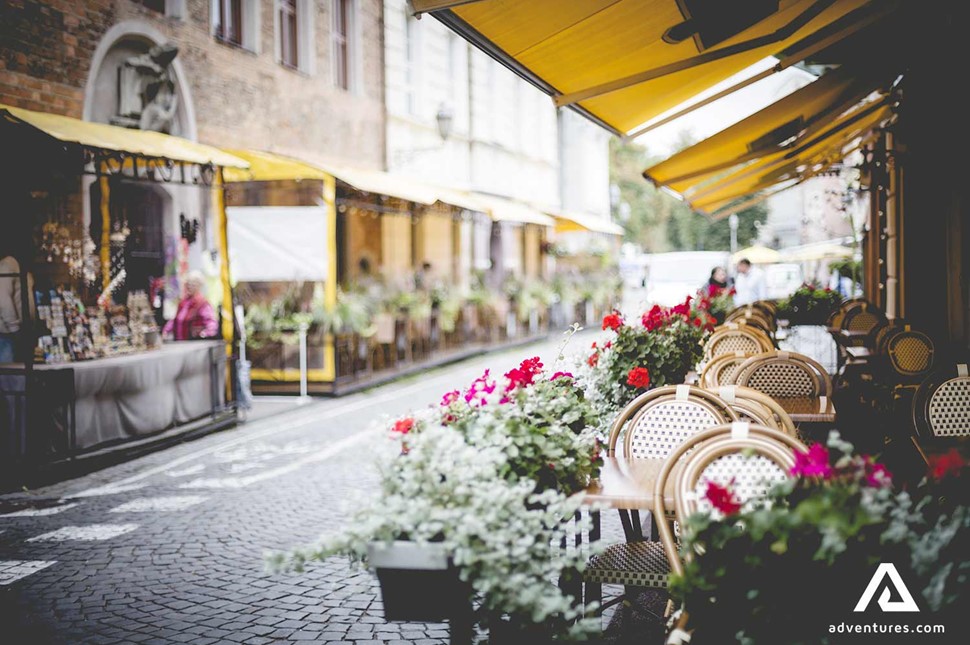 Nineteen18
One of the restaurant's goals is to build a great food community in the Vilnius area from the ground up by establishing a local agricultural network that emphasizes sustainability and seasonality. Note that reservations with pre-payment are absolutely mandatory at Nineteen18. When you make your reservation, you can choose between a full tasting menu in the intimate dining room or a smaller, less expensive meal in a windowed room.
Džiaugsmas
Džiaugsmas is a no-frills restaurant, which focuses on Lithuanian products and sharing plates around the table. For that purpose, each dish is specially cut and served to facilitate sharing. The restaurant is also vegetarian-friendly.
Grey
Grey's menu represents European cuisine and offers familiar favorites as well as innovative new dishes. The impressive beverage selection features a wide variety of draught beers and wines. Menu specialties – Grey's signature dishes and year-round grilled dishes – are made in the restaurant kitchen's indoor grill.
Medininkai
One of the most stylish restaurants in the city today, Restaurant Medininkai follows the tradition of providing excellent food and courteous, first-class service in an environment of refined elegance and impeccable hospitality. Located in a former monastery in the heart of Vilnius near one of the city's oldest streets, Medininkai now has the privilege of a 16th-century courtyard where guests can have the added pleasure of dining al fresco during the summer season in the pleasant atmosphere of Old Vilnius.
Where to Stay in Vilnius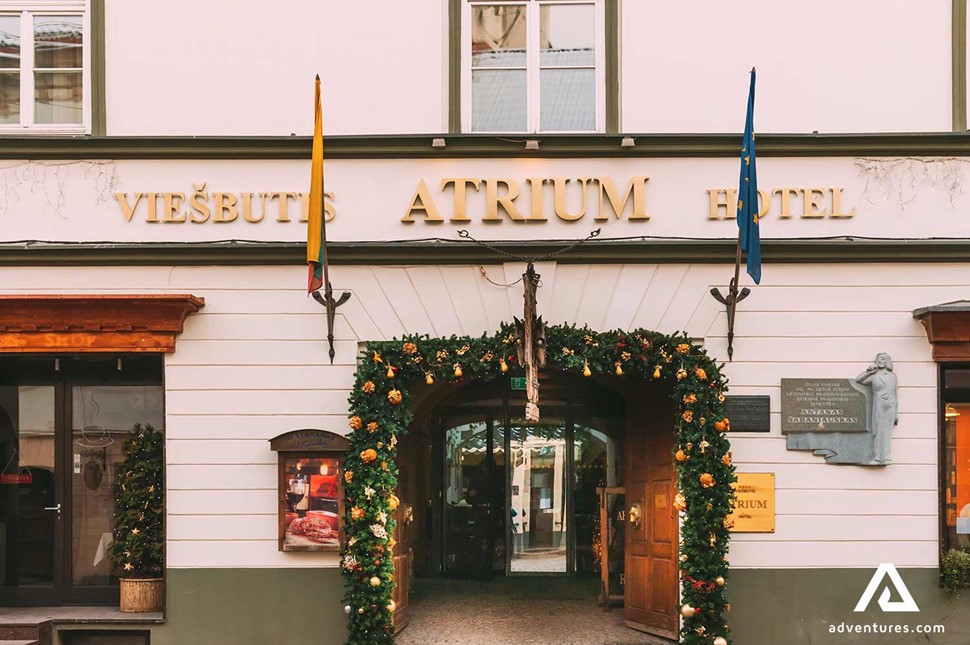 One of the best places to stay in Vilnius is the Stikliai Hotel. This is partly because the 29 rooms are arranged around a central courtyard – also a gorgeous, well-known restaurant – and they're all decorated individually, some with four-poster beds. It used to be a tavern with apartments above for rich merchants. It's also one of the best places to stay in Vilnius if you want to be close to the historic center.
If you want to have a romantic night or to celebrate your anniversary then the Europa Royale Hotel, with its spectacular church-spire views, is superb. Once a lavish 19th-century mansion it's still pretty lavish. In the summer, the charming, vaulted Medininkai restaurant spills out into the courtyard.
Vilnius Grand Resort offers beautiful accommodation, an indoor pool, extensive spa facilities and a golf course – all for just £41 per night! It's a great choice for those on a budget.
Centrally located with stylish, atmospheric rooms, Atrium Hotel is a prime spot for a city break. Enjoy the restaurant's Argentinian cuisine and spend your days seeing all that Vilnius has to offer.