Thanks to its beautiful nature and healthy climate, the provincial town of Ogre – which is situated at the confluence of the Daugava and Ogre rivers – became a popular resort for tourists in the summer and winter.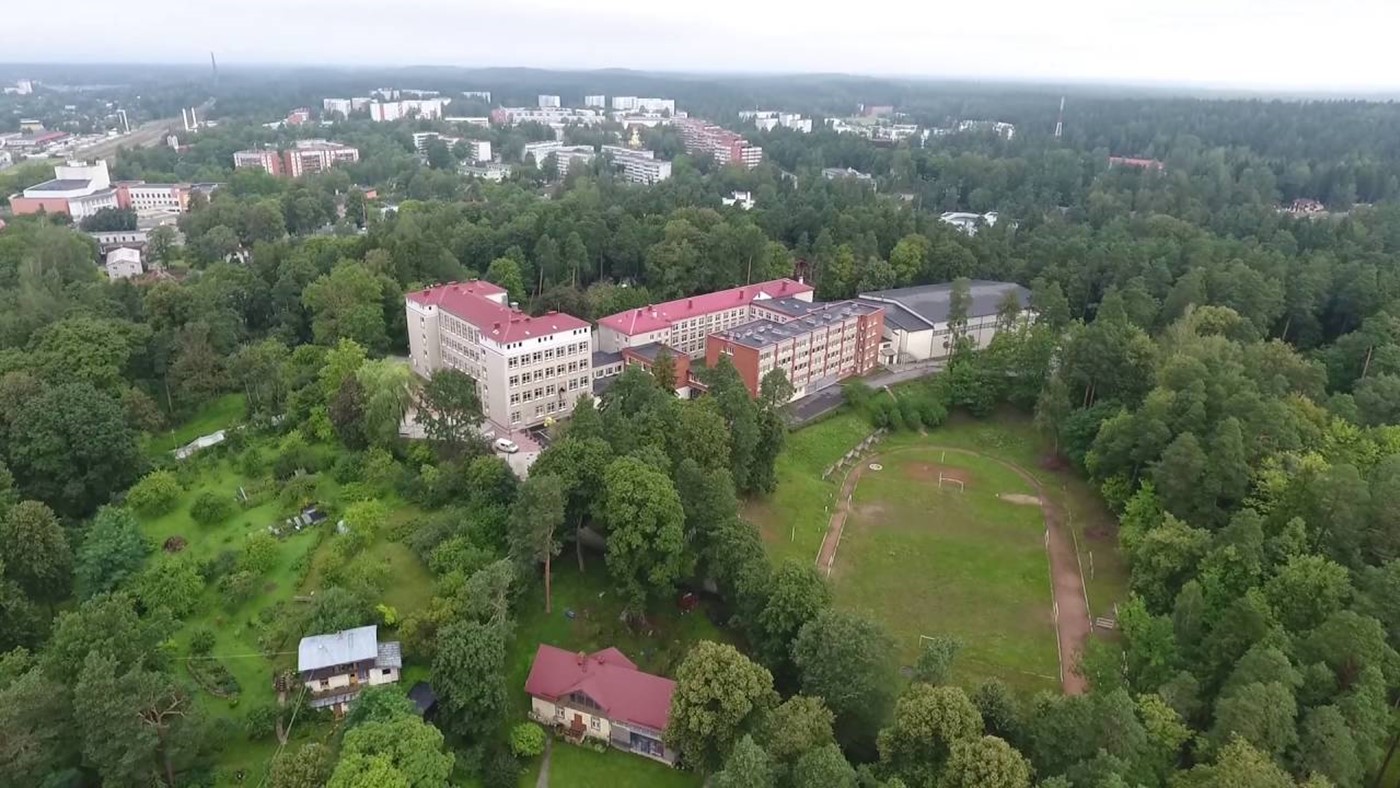 History of Ogre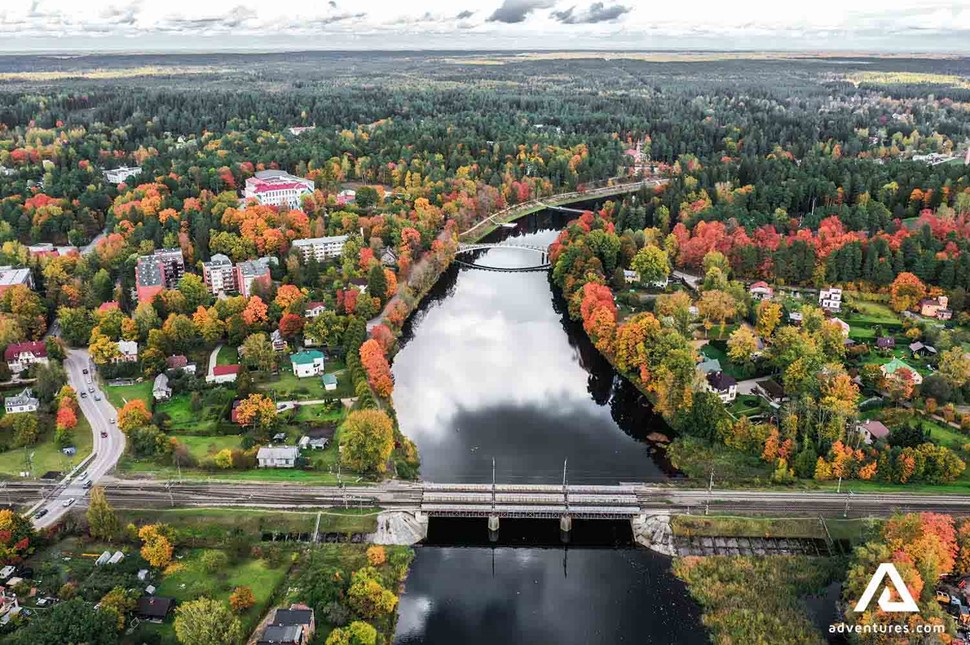 Ogre is one of the few towns in Latvia that began its development as a spa and recreational area. The origin of Ogre dates back to 1861 when the railway line Riga - Dinaburga was opened. Surrounded by forests, hills and rivers, the picturesque surroundings of Ogre quickly became a recreational area popular with the wealthy from Riga. The new spa was opened in 1962. Before the First World War, there were 300 summer cottages in Ogre. In 1928, Ogre was granted city rights.
Where is Ogre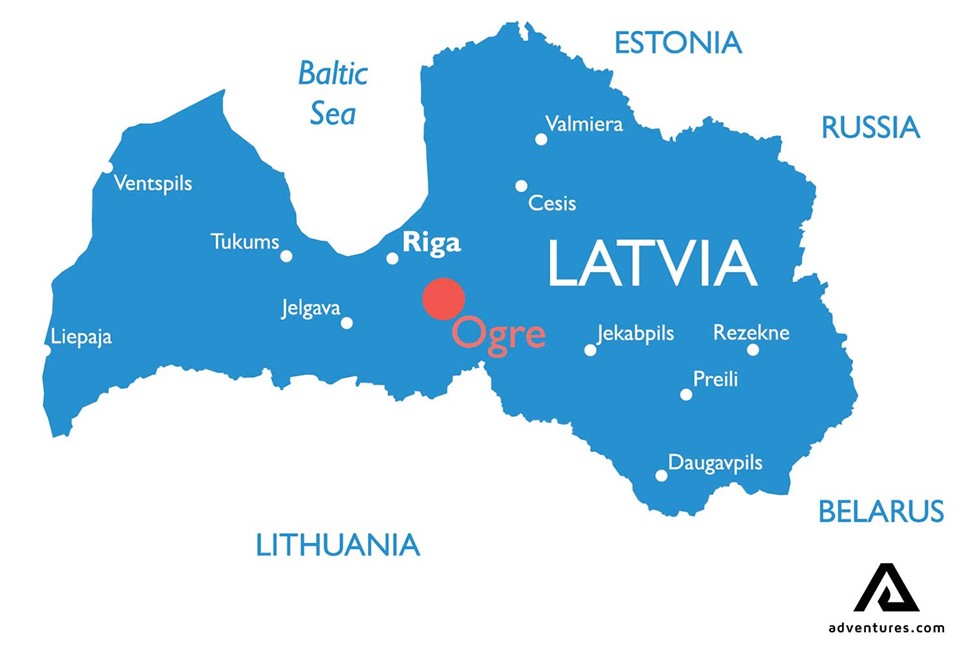 Ogre is a town in Central Latvia. It is located 36 kilometers east of the capital Riga and situated at the confluence of the Daugava and Ogre rivers.
How to get to Ogre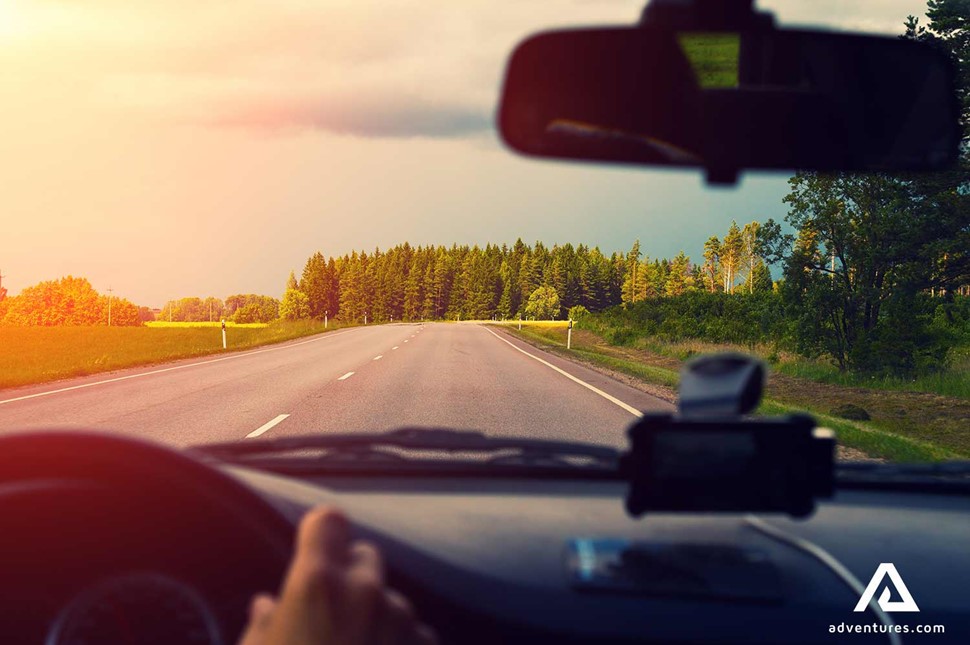 By Train  
The journey time between Riga and Ogre is about 42 minutes and covers a distance of about 34 km. The quickest journey usually takes 29 minutes. Riga to Ogre bus services, operated by Latvian Railways (PV), arrive at Rīga pasažieru station and depart from Ogre. 
By Car  
The driving distance between Riga to Ogre District is 37 km. It takes approximately 36 minutes to drive from Riga to Ogre District. 
By Bus 
Ogre to Riga bus services, operated by Nordeka, depart from Ogre's AO station. 
The best way to get from the capital of Riga to Ogre is by train which takes 42 minutes and costs $13. Alternatively, you can take the bus which costs $1 and takes 50 minutes. 
Some Facts about Ogre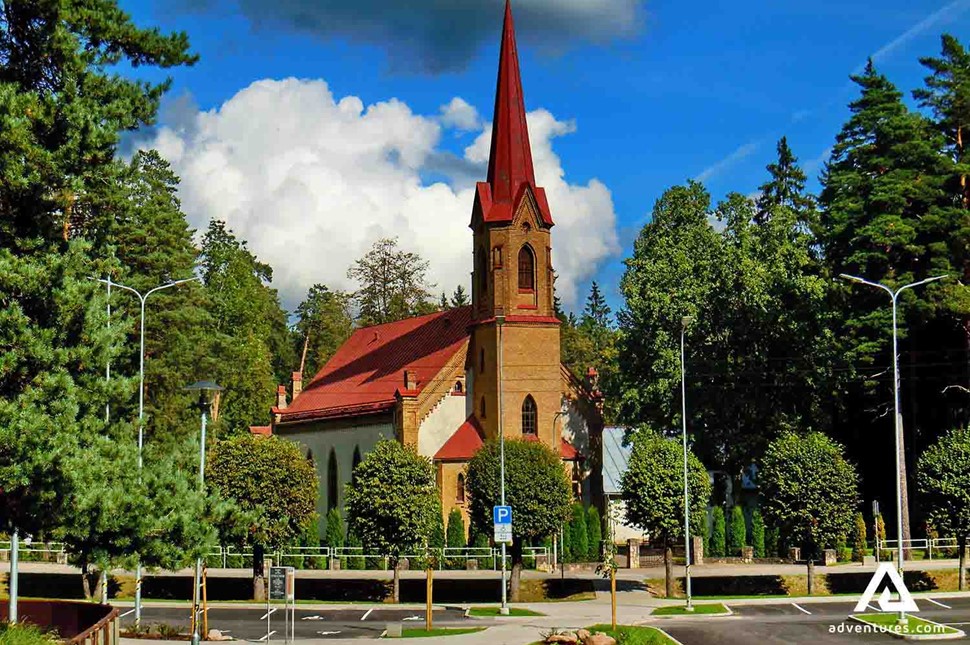 Ogre consists of three parts: Jaunogre, Ogre, and Pārogre.


The village of Ogre was first mentioned in 1206, called in German "Oger."


Ogre is twinned with: Ånge, Sweden; Basarabeasca, Moldova; Chernihiv, Ukraine; Hengelo, Netherlands; Jõhvi, Estonia; Joué-lès-Tours, France; Kelmė, Lithuania; Kerava, Finland; Maymana, Afghanistan; and Slonim, Belarus.


 

Ogre received its city charter in 1929.


 

There is a cemetery in the town with the remains of German soldiers who died in World War I and World War II or died in captivity between 1944 and 1951.


 

The name of the town comes from Ogre River.


 

Ogre's population is 23,232 as of 2019.


 

Ogre is the hometown for most recent (2016/17) Latvian ice hockey champions HK Kurbads.


 

FK Ogre, the city's main association football club, plays in the Latvian First League.



The oak tree in Ogre was planted by the Russian Empress Catherine I.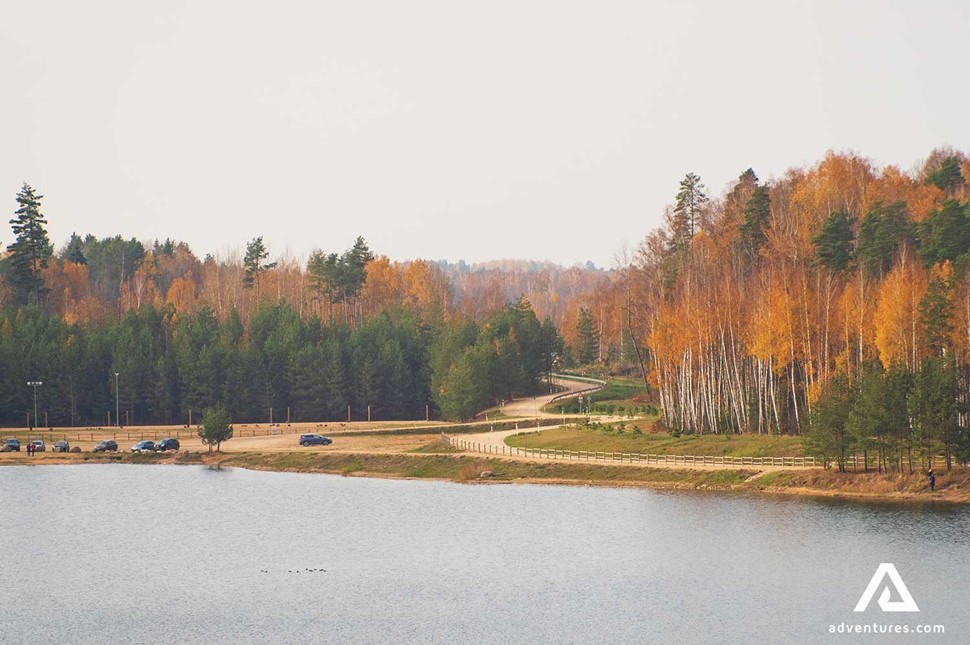 The Ogre Museum of History and Art  
This museum is home to several exhibition halls where, periodically, different stages of the history of Ogre are shown – Ogre as a health resort at the beginning of the last century, Ogre soldiers and memorials, old telephones and much more. 
The Museum of Latvian Scouts and Guides 
This is the only scout museum in the Baltic States. In the museum, you will find information about scouting, which started in Latvia in 1917 when the territory was still part of the Russian Empire. After independence in 1918, the national organization was established and scouting flourished in Latvia from the 1920s to the 1930s. After the Soviet occupation of Latvia in 1940, Scouting was suppressed and only re-established in 1990 when Latvia regained its independence.
The Lazdukalni Dendrology Park 
Lazdukalni Dendrology Park is located at Pavasara gatve 6 in Ogre and covers an area of 8.5 hectares. This park houses about 410 trees, hundreds of plantations and eye-catching shrubs. Tourists can walk on the hill.
The Oak Tree Planted by the Russian Empress Catherine I 
It can be found near the "Truču" homestead. It stands in honor of a girl who was born in an indentured family who later ran away and was adopted by the clergyman Ernst Gluck and became the ruler of Russia. During the time of her ruling, some soldiers came to Ogre and asked for the river full of eels (Russian – "угрь"). The river probably got its name "Ogre" when making this Russian word ("угрь") sound more Latvian. Later, the same name was also given to the town.
Best Places to Eat in Ogre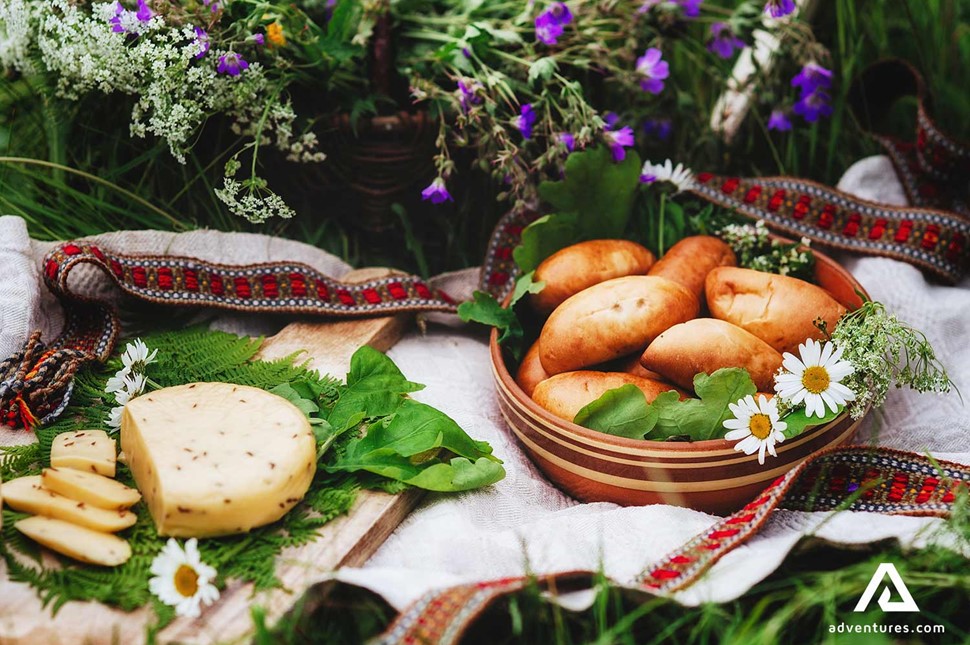 Senjorita Kuku  
If you're in Ogre, it's worth visiting Senjorita Kuku for a leisurely meal.  Senjorita Kuku has a cozy atmosphere, friendly staff and delicious food. All this makes this a place you want to return to. 
Ezītis miglā 
At Hedgehog you can enjoy an expensive lunch or dinner every day. You can also have delicious cocktails prepared by bartenders. Locals also enjoy sitting with friends or colleagues, reminiscing about special moments, reading and just relaxing. On Fridays and Saturdays, you can expect a big party there, while on Sundays they bake pancakes and waffles. 
Dakota Café  
The cozy atmosphere of this restaurant allows visitors to relax after a hard day's work. Many people remark that the staff at this place is pleasant. Excellent service is something that guests highlight in their reviews and visitors pay average prices for their meals. 
Ogres Prestižs 
The restaurant "Ogres Prestige" has an extensive menu, a children's play corner, and delicious and hearty lunch specials every workday from 12:00-15:00. 
KasPar 
KasPar is a cozy family cafe in Ogre. It has a warm and bright atmosphere, delicious food, and friendly reception. The restaurant recently introduced menu news. There are now lots of grilled dishes, beef, fish, pasta, and seafood dishes that are already waiting for you to try!
Where to Stay in Ogre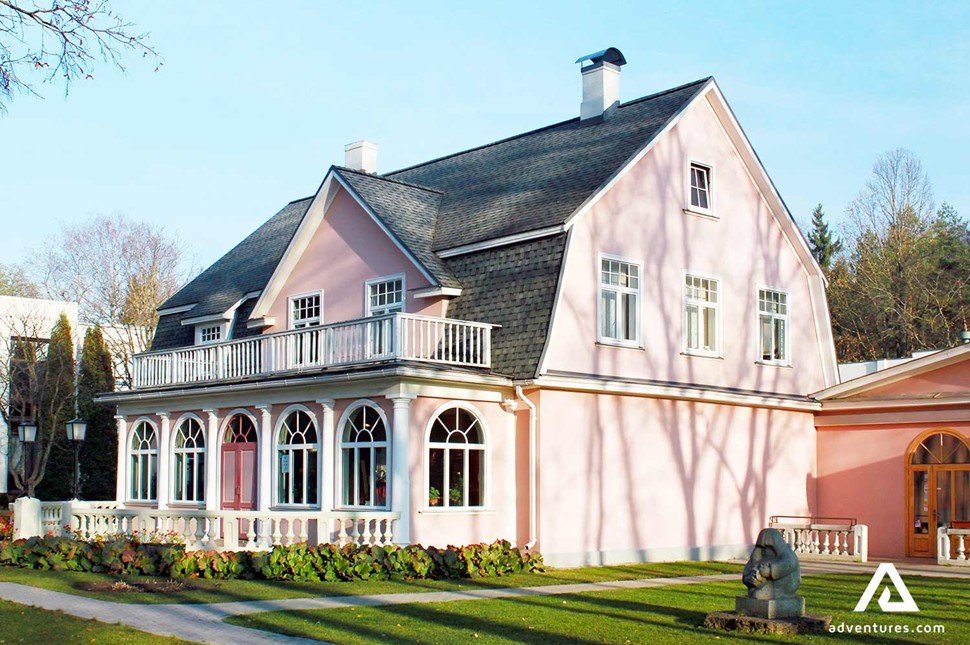 Arpus Laika   
Ārpus laika (Beyond the time) provides adult-only accommodation with a bar, a garden and a terrace. The air-conditioned rooms provide a garden view and come with a wardrobe and free Wi-Fi. 
Rezijas 
Located in a peaceful area surrounded by forest, "Rēzijas" offers accommodation on the shores of the Daugava River. Guests can use free Wi-Fi in public areas and free private parking on site. All rooms at "Rēzijas" are simply furnished and full of natural light. Each features a carpeted floor and a bathroom with a hairdryer and a bath or a shower.
Pirtiņa 
Pirtiņa is located in Ogre and offers an outdoor swimming pool and a terrace. This holiday home features a private pool, a garden, free private parking and a sauna. The nearest airport is Riga International Airport, which is 42 km from the accommodation. 
Ezisa Midzina 
Near Ogre, lodge "Ezīša Midziņa" offers accommodation with free private parking. The campsite offers a terrace. Guests at Lodge "Ezīša Midziņa" can enjoy hiking nearby or make the most of the garden.