Palanga is located on the Lithuanian seacoast that is famous for its beautiful white sand and dune beaches, something that cannot be found anywhere else on the coast Baltic Sea. The sandy coast stretches for 10 km and is surrounded by a pine forest and dunes.
History of Palanga
Originally a fishing village, Palanga was first mentioned in written sources in the 12th century. The inhabitants were not only engaged in fishing, but they also collected amber, which reached the distant countries of Europe and Asia via trade routes.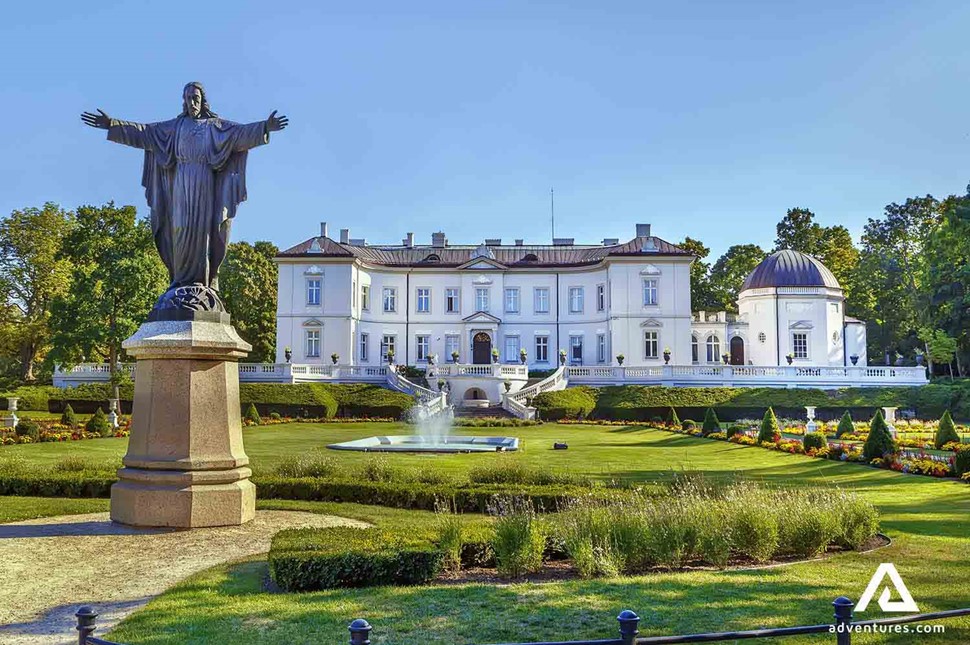 In the 19th century, Palanga began to develop into a spa town, which was a great merit of the dynasty of Count Tiškevičius (Tyszkiewicz), who moved to the town at that time. A park was created, a new palace was built, a harbor was established, a center for natural medicine was launched, a new church was built, and then the pier was erected. During the period when the press was banned, the route of book distributors passed through Palanga. The first national play in Lithuania, America pirtyje (America in the Bath) by A. Keturakis, was performed here in 1899.
Where is Palanga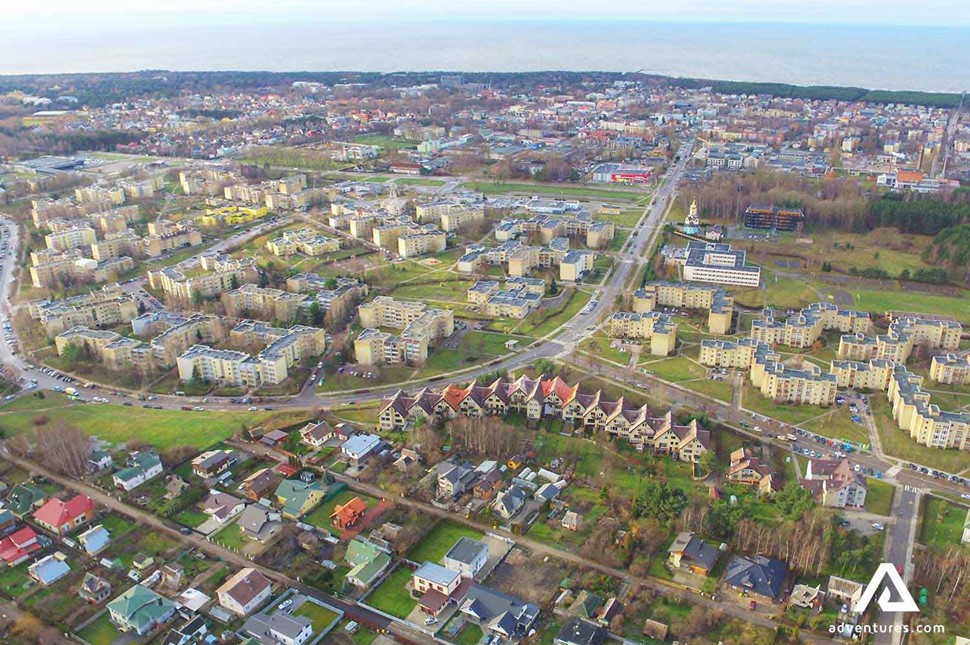 Located on the shores of the Baltic Sea, Palanga is a seaside resort town in western Lithuania. It is the biggest and the most universal seaside resort in Lithuania and is located only 29 kilometers from Klaipėda.
How to get to Palanga
By bus 
You can reach Palanga from Riga by international bus from Liepaja and Kaliningrad, during the summer season. You can also catch a bus from Vilnius, Kaunas, and Siauliai, while buses from Klaipeda (25 km) and Kretinga (12 km) are going to Palanga every 30 minutes. 
By train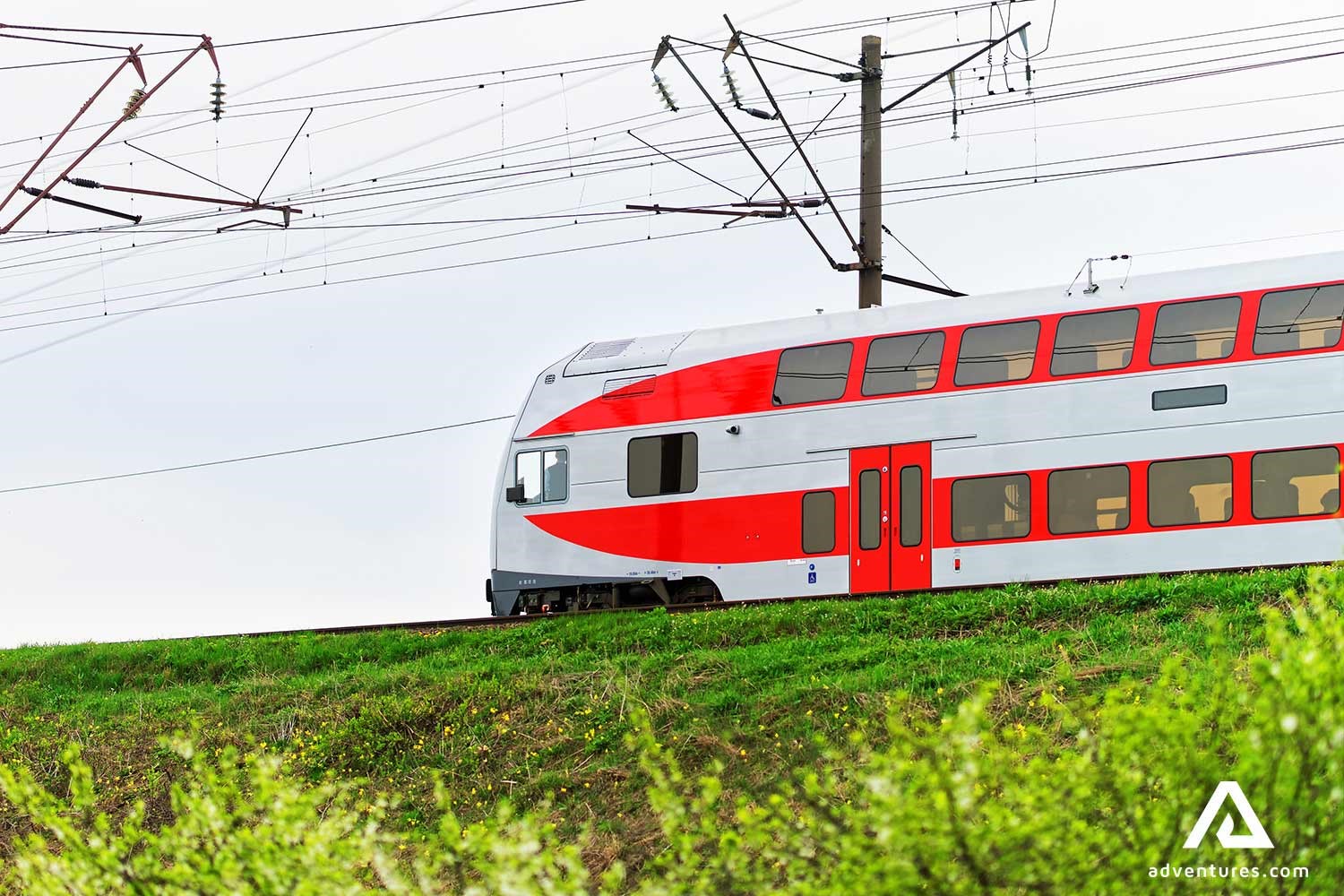 The nearest railway stations are in Kretinga (12 km) and Klaipeda (25 km).
By air  
Palanga Airport is a regional airport located in the western part of Lithuania, near the Baltic Sea. The airport has direct flights to Copenhagen (Denmark), Oslo, Bergen (Norway), Stockholm (Sweden), Riga (Latvia), and many other cities around the world. 
Some facts about Palanga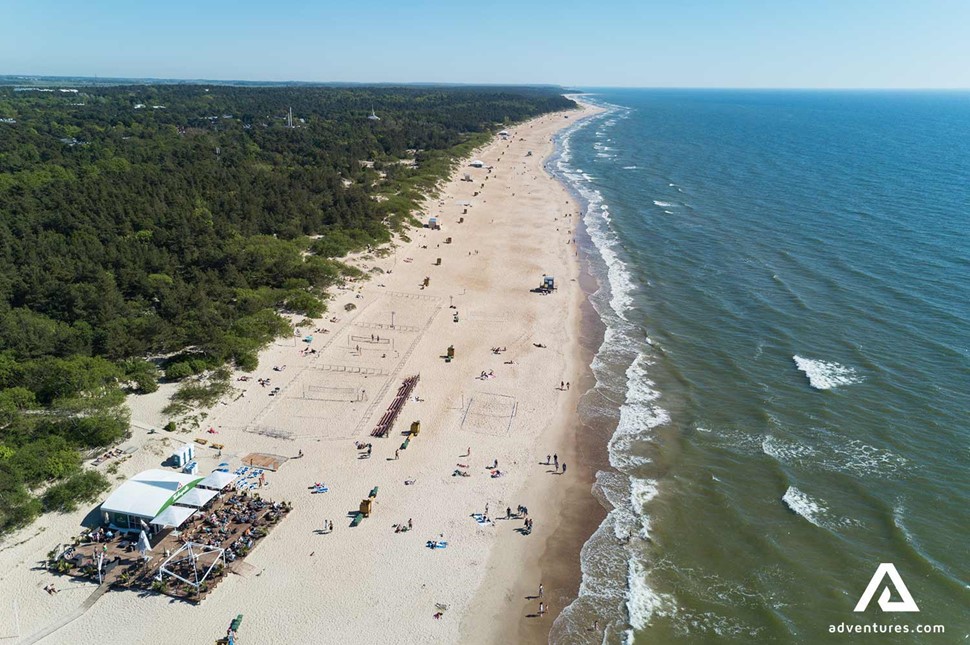 Palanga is the busiest summer resort in Lithuania.



The city is home to a regional radio station, FM Palanga.

 



The Tiškevičiai Palace's park was converted into a botanical garden in 1960. Today it contains 200 different types of trees and shrubs, including an oak tree planted by President Antanas Smetona.

 



In 1919, after the breakup of the Russian Empire, Palanga became a part of Latvia, like the rest of the Courland Governorate.

 



There are more than 100 cafes on Basanavičiaus Main Street.

 



According to some articles, Palanga was a favorite place for the president of Lithuania, Antanas Smetona. He usually came to the resort for 4 to 6 weeks. He was always accompanied by part of the chancellery, two maids, a cook, two drivers, and guards.

 



In Palanga pharmacy, Griūningas invented and patented the famous mixture of 27-year-old Lithuanian herbs: "Three Nine" (Žalios Devynerios).

 



Palanga pharmacy used to sell hanger blood, mummy powder, and wolf claws.

 



In Palanga, there are 11 species of spruce in Birutė Park alone.





Until 1921, Lithuanians fought with Latvians over Palanga, and eventually Palanga was passed to Lithuania.
What to do in Palanga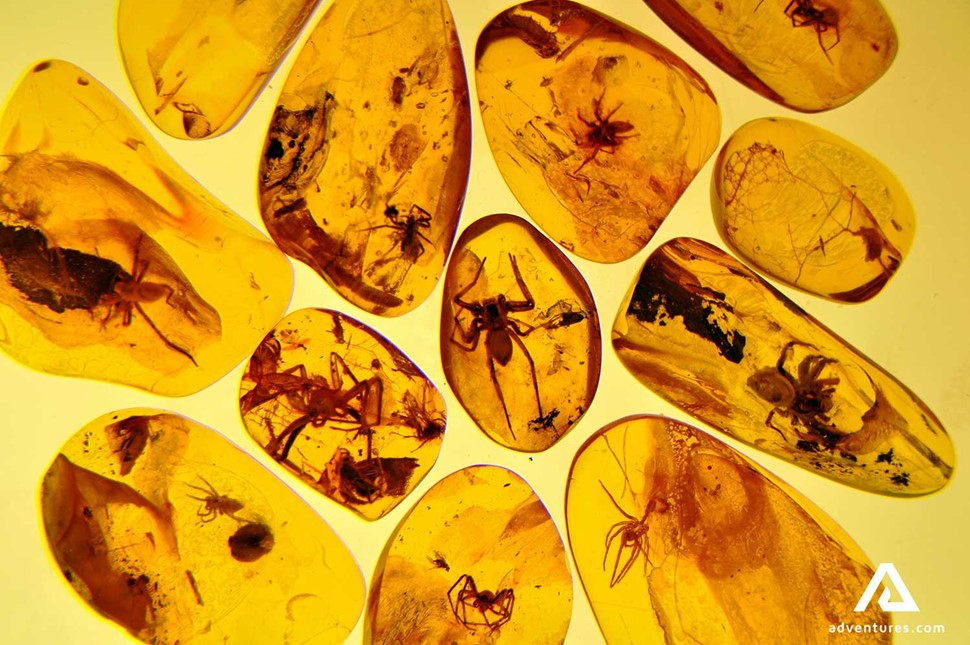 This museum was built by Feliksas Tiskevicius in 1897. The museum displays what is said to be the sixth-largest collection of Baltic gold in the world – some 20,000 pieces in all. The exhibits span from the origins of amber and its early use in Neolithic times to the eye-catching contemporary jewelry of today. With the help of a magnifying glass, you can get a closer look at the lives of insects in golden stasis. You can also check out some great temporary exhibitions by leading Lithuanian jewelry designers. 
Botanical Park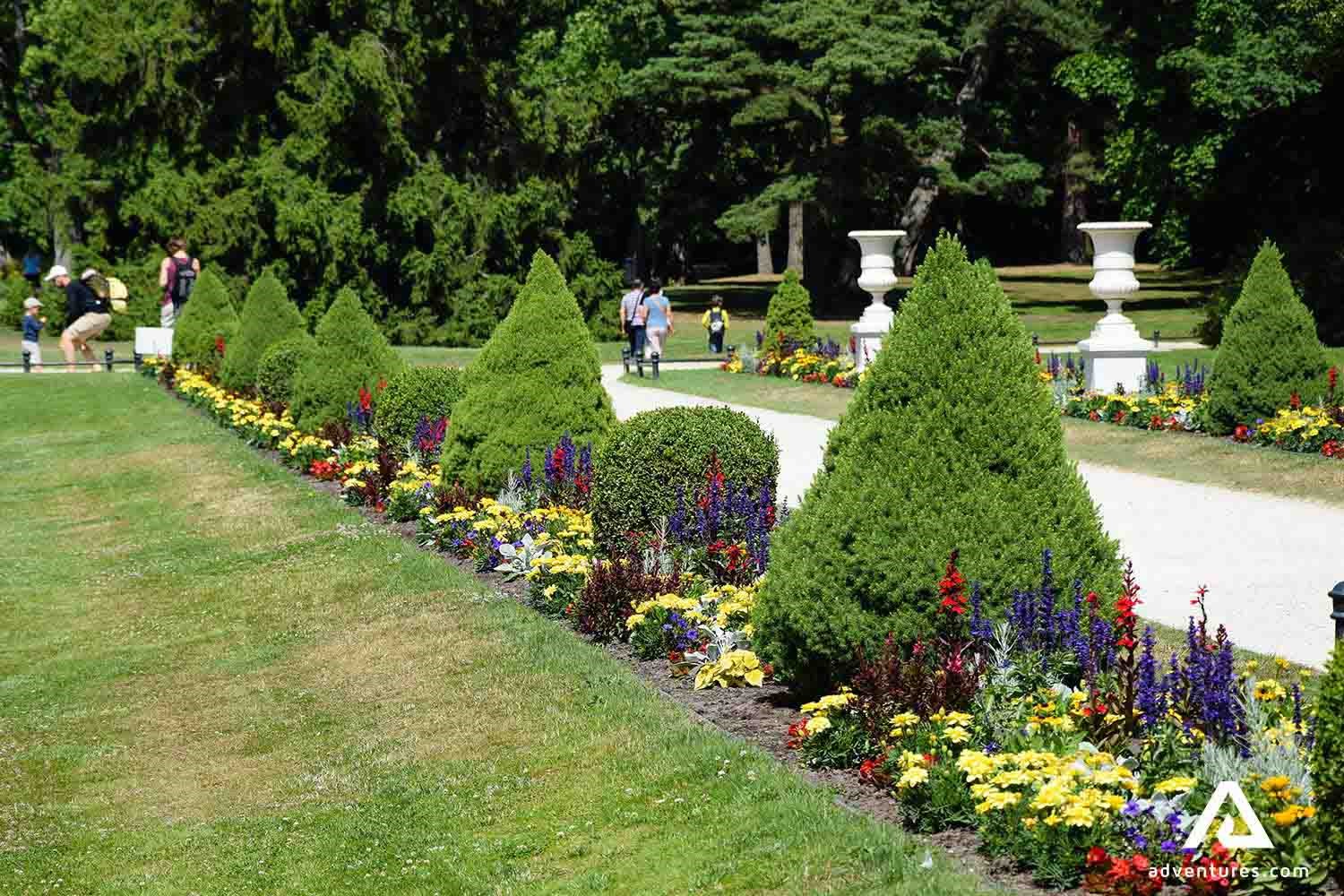 The 1-square-kilometer park includes a rose garden, 18 km of hiking trails, and the former pagan sanctuary Birutė Hill. According to legend, it was tended by vestal virgins, one of whom, Birutė, was abducted and married by Grand Duke Kęstutis. The 19th-century chapel still stands tall on the hill and the wonderful Amber Museum is located inside the park.

Amber Processing Gallery 
This is the last of about a dozen original amber shops that Palanga boasted in the late 19th century when it was one of the largest amber processing centers in the Baltics. The gallery is run by Palanga Guild from Amber Masters and sells beautiful amber pieces. 
Antanas Mončys House Museum 
This museum features large wooden sculptures, collages, and masks by Lithuanian émigré Antanas Mončys (1921-1993). The sculptor was very tactile and this is one of the few museums where you can touch the wooden exhibits. 
Jonas Basanavičius Street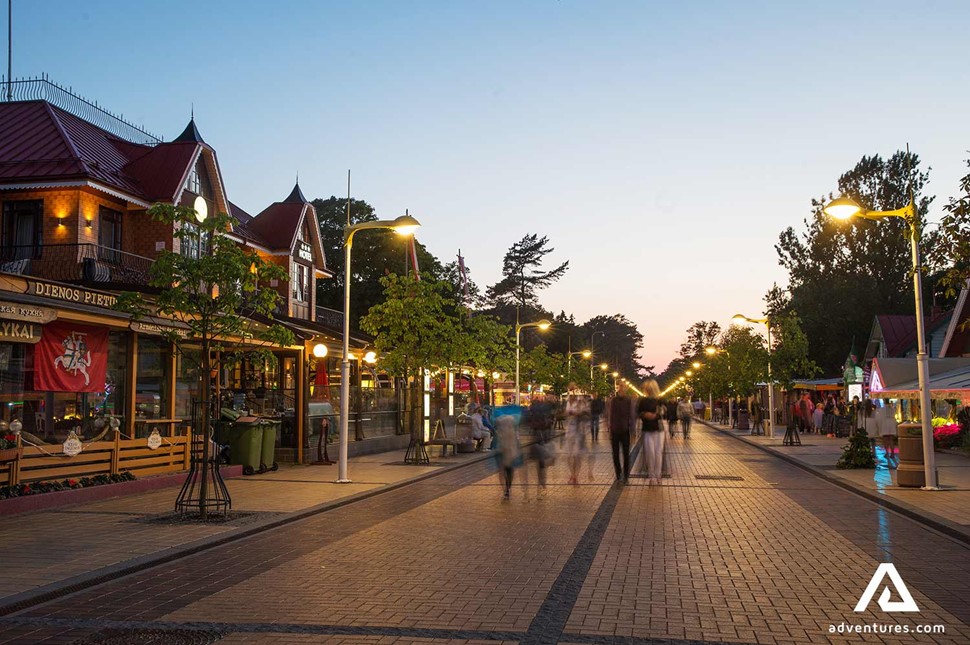 This is the central pedestrian street of Palanga, where the main entertainment is located. If you want noise, bars, activity, entertainment, go to Basanavičius Street, as this is where the action is until night.
Best places to eat in Palanga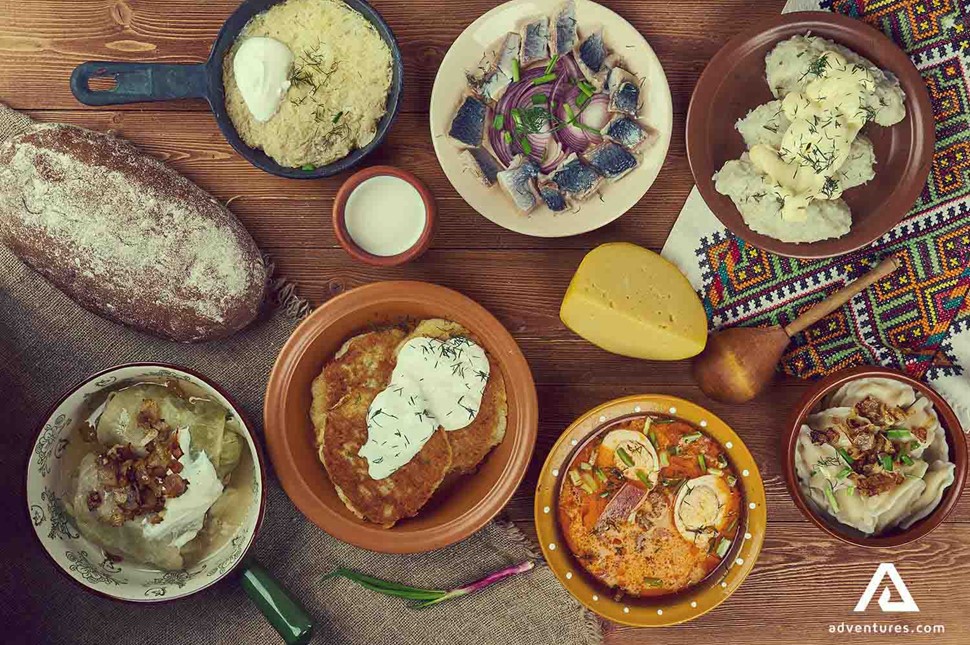 Vila Komoda 
Located in the intimate boutique hotel of renowned Lithuanian chef Martynas Meidus, Palanga's best restaurant is also one of the five best in Lithuania. Expect delicate, beautiful, contemporary Lithuanian dishes you'll be reluctant to tear down and expert combinations of local ingredients. 
Restaurant Onorė 
Overlooking the river in a quiet spot, this is Palanga's most inventive restaurant with a short and creative menu – tuna tartare with avocado, clam chowder with coconut milk, and squid with lemon peel confit. 
Molinis ąsotis 
This handsome half-timbered restaurant stands out from the rich competition on Palanga's main street by not only serving excellent food but also selling art and jewelry. The wide-ranging European menu also includes Lithuanian dishes such as meat-filled potato pancakes and boiled pork knuckle with peas and cracklings.
A-Petit 
 The appealing garden ambiance and mismatched furniture, friendly staff and a menu full of expertly prepared salads, decent burgers, and a variety of breakfast dishes, including a superlative version of syrniki (fried cottage cheese fritters), keeps visitors coming back for more and more.
Where to stay in Palanga
Palanga Life Balance SPA Hotel 
"Palanga SPA" is the highest-class hotel for your productivity and relaxation. The hotel is dominated by elegance and coziness with minimalist simplicity and modern classics.
Hotel "Vanagupė" 
The 5-star Hotel Vanagupe is located in the shade of the coastal pine forest Baltic Sea, in the most popular resort of Lithuania, Palanga. The hotel is only 5 km from Palanga International Airport, 30 km from Klaipeda International Ferry Terminal, 15 minutes from the center of Palanga, and only 10 minutes from the beautiful Baltic Sea coast and golden sandy beaches. This makes the hotel a perfect destination for business and leisure.
Hotel "Amsterdam Plaza" 
The luxurious 5-star hotel "Amsterdam Plaza" is located in the center of the spa town of Palanga, right next to one of the attractions of the city – the dancing fountain. Popular sights of Palanga and the beach are a short walk from this hotel. The boutique-type hotel has 29 luxurious rooms and suites.
Hotel "Pušų paunksnėje" 
Pušų Paunksnėje is a hotel owned by Arvydas Sabonis, the same person who was an NBA legend and voted the best basketball player in Europe many times. The name means "in the shade of the pines" and is reminiscent of a huge pine tree that used to be the centerpiece of the hotel's courtyard until it had to be replaced by the young tree that you see here today.