Westfjords or West Fjords (Icelandic: Vestfirðir) is the name of the large peninsula in northwestern Iceland and an administrative district. It lies on the Denmark Strait, facing the east coast of Greenland. It is connected to the rest of Iceland by a 7 km wide isthmus between Gilsfjörður and Bitrufjörður.
---
Webcams areas in Iceland
South West - West - Westfjords - North - North East - South East - South - Highlands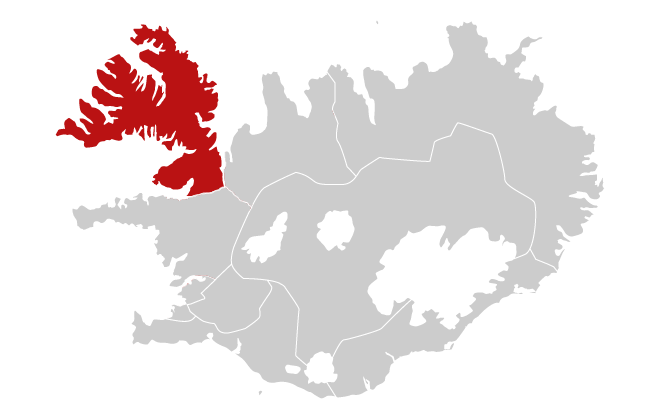 The Westfjords are very mountainous; the coastline is heavily indented by dozens of fjords surrounded by steep hills. These indentations make roads very circuitous and communications by land difficult. In addition, many of the roads are closed by ice and snow for several months of the year. The cliffs at Látrabjarg comprise the longest bird cliff in the northern Atlantic Ocean and are at the westernmost point in Iceland. The Drangajökull glacier is located in the north of the peninsula and is the fifth largest in the country, but the only glacier in the region.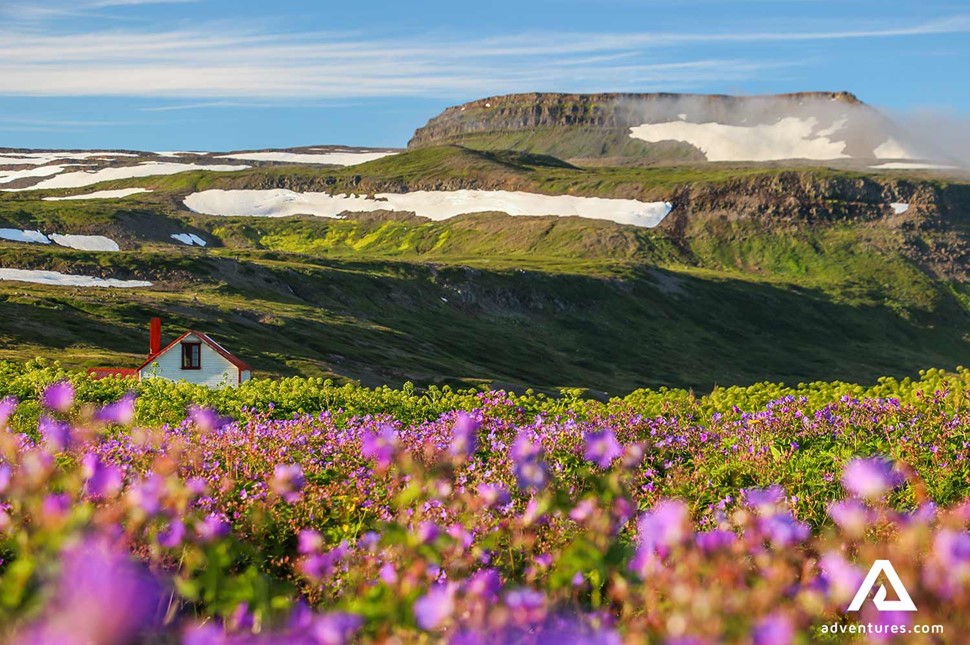 Thingeyri town
Thingeyri (in Icelandic written Þingeyri) is a settlement in the municipality of Ísafjarðarbær, Iceland. It is located on the coast of the fjord Dýrafjörður in the mountainous peninsula Westfjords (in Icelandic written Vestfirðir). It has a population of approximately 260.
Location Map:
Webcam feed: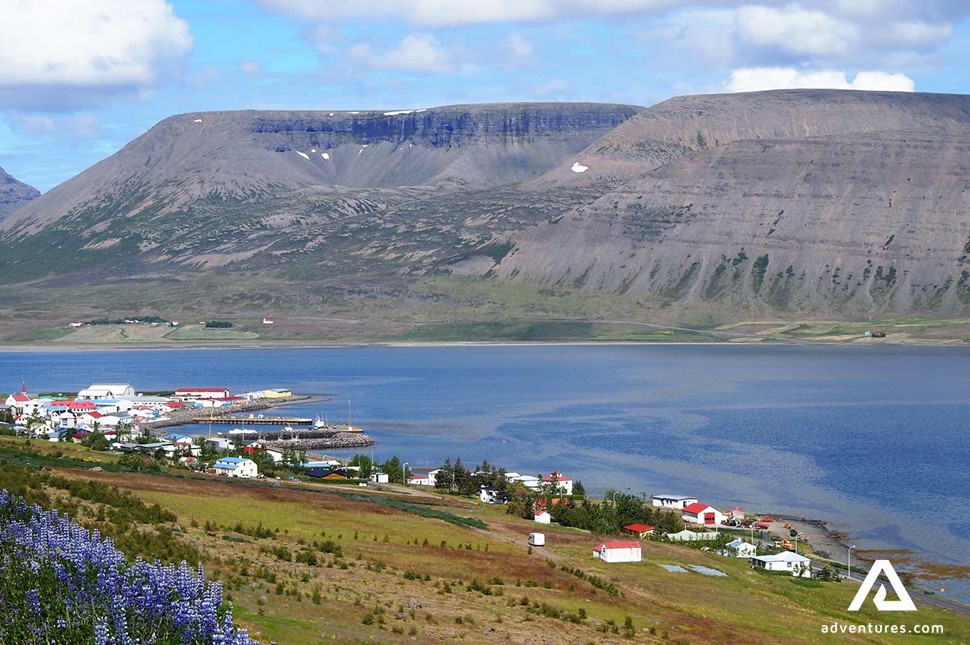 Bildudalur village
Bíldudalur is a village situated on the coast of Arnarfjörður, one of the Westfjords in Iceland. It is situated in the Vesturbyggð municipality and has 166 inhabitants (as of January 2011).
Location Map:
  Webcam feed:
Dyrafjordur fjord
Dyrafjordur is a 32 km deep fjord, in the Westfjords in Iceland.
Location Map:
Webcam feed:
Grænigarður - Vestur