The Highlands of Iceland cover most of the interior of Iceland. They are situated above 400–500 meters and are mostly an uninhabitable volcanic desert because the water precipitates as rain or snow infiltrates so quickly into the ground that it is unavailable for plant growth. This results largely in a surface of grey, black or brown earth, lava and volcanic ashes. A few oasis-like areas, such as Herðubreiðarlindir near Askja, are found only in proximity to rivers.
---
Webcams areas in Iceland
South West - West - Westfjords - North - North East - South East - South - Highlands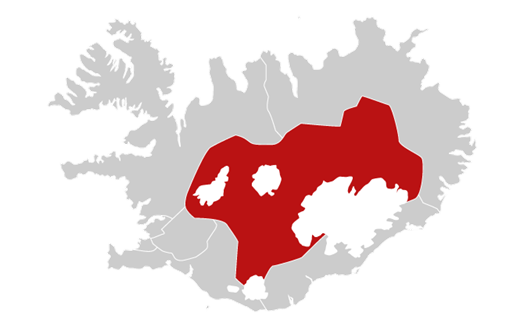 Hveravellir - Nature Reserve
Hveravellir is a unique nature reserve situated on the Kjolur route in the middle of the west highlands between the glaciers Langjökull and Hofsjökull. Hveravellir is one of the most beautiful geothermal areas in the world with smoking fumaroles and beautifully shaped with sky-blue, boiling water.
Location Map:
Webcam feed: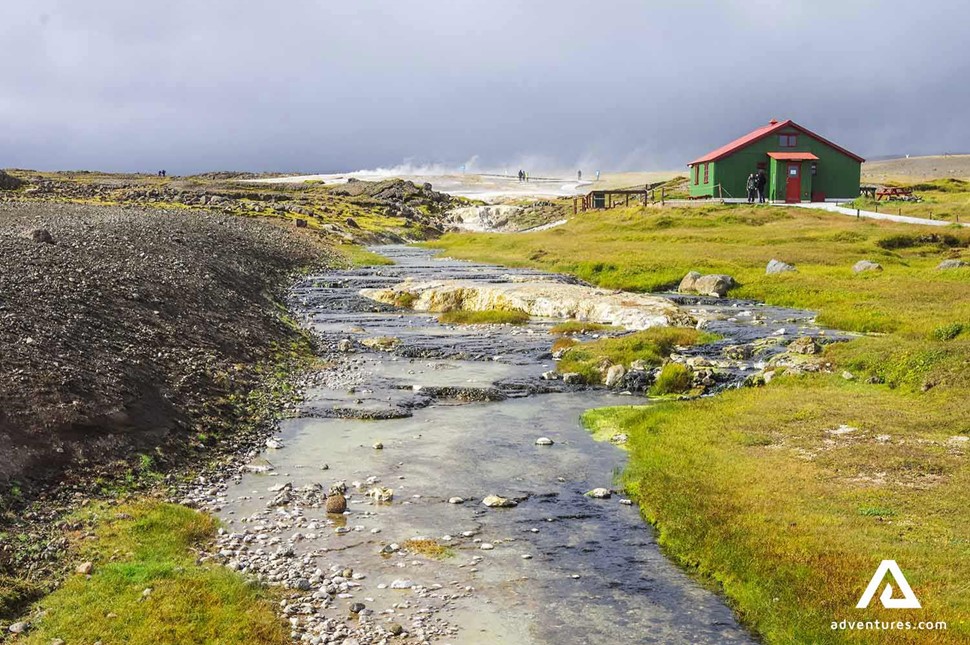 Kverkfjoll mountains
The mountain range Kverkfjöll (1,764 m) is situated on the northeastern border of the glacier Vatnajökull in Iceland. With their glacier Kverkjökull, they are to be found between the Vatnajökull and the Dyngjufjöll (s. Askja). The mountains are still active volcanoes. Especially around 1720, they were often erupting and causing glacier runs. 
Location Map:
Webcam feed:
Grimsvotn volcano - in Vatnajokull glacier
Grímsvötn is a basaltic volcano that has the highest eruption frequency of all the volcanoes in Iceland and has a southwest-northeast-trending fissure system. The massive climate-impacting Laki fissure eruption of 1783–1784 was a part of the same fissure system. Grímsvötn was erupting at the same time as Laki during 1783 but continued to erupt until 1785. Because most of the volcano lies underneath Vatnajökull, most of its eruptions have been subglacial and the interaction of magma and meltwater from the ice causes phreatomagmatic explosive activity.
Location Map:
Webcam feed: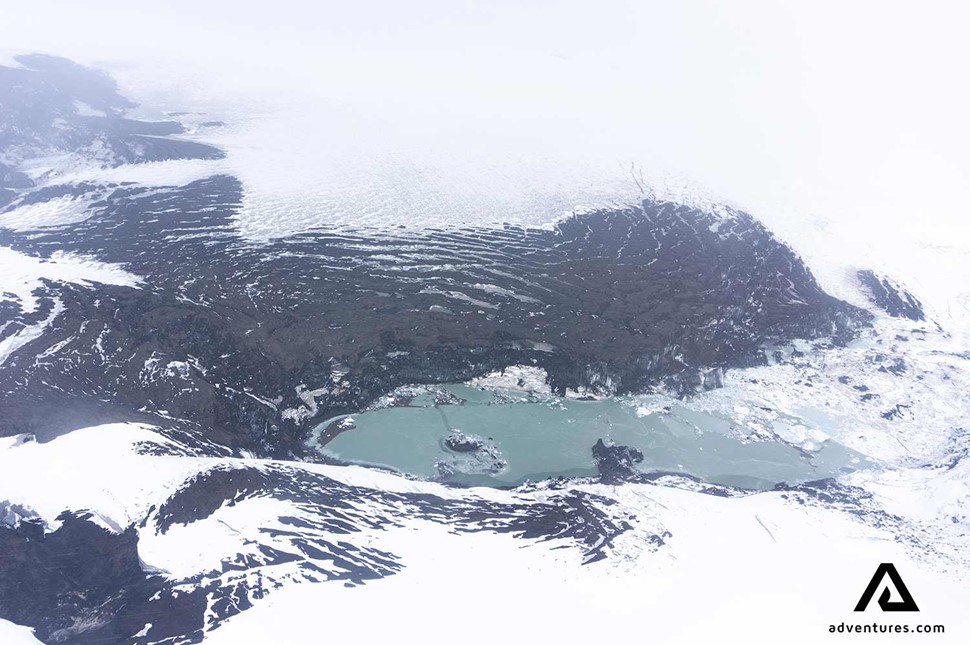 Veidivotn lakes
Veiðivötn is a cluster of lakes in the highlands of Iceland. The cluster is comprised of around 50 lakes, large and small.
Location Map:
  Webcam feed:
Landmannalaugar nature reserve
Landmannalaugar (the people's pools) is a region near the volcano Hekla in the southern section of Iceland's highlands. The Landmannalaugar area is a popular tourist destination and hiking hub in Iceland's highlands. The area displays a number of unusual geological elements, like the multicolored rhyolite mountains and expansive lava fields, not far from the service center. The many mountains in the surrounding area display a wide spectrum of colors including pink, brown, green, yellow, blue, purple, black, and white. Two of the most popular mountains among hikers are Bláhnjúkur (meaning "blue peak") and Brennisteinsalda (meaning "sulphur wave").
Tourists visit the area from June through late September, after which time the road is closed. A mountain lodge, in operation since 1951, can accommodate 78 people and has basic amenities. It is located centrally near natural geothermal hot springs, also popular with tourists.
Location Map:
Webcam feed: