South Iceland
 is the region of Iceland along the North Atlantic Ocean. South Iceland's charm lies in its many large and impressive waterfalls and glaciers, unique geology and fascinating medieval history. 
---
Webcams areas in Iceland
South West - West - Westfjords - North - North East - South East - South - Highlands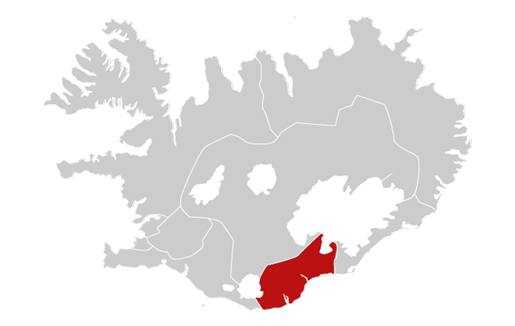 The area is the setting of some of Iceland's most popular sagas and home to many of their heroes. Njáll's saga, one of the most famous sagas, is largely set in South Iceland with the title character Njáll living at Bergþórshvoll and the hero Gunnar hailing from Hlíðarendi in Fljótshlíð near Hvolsvöllur. These farms still exist today, but don't expect to see medieval ruins. Icelandic building materials were not made to last, and the farms you see today are twentieth-century constructions. However, nature and the scenery remain as impressive!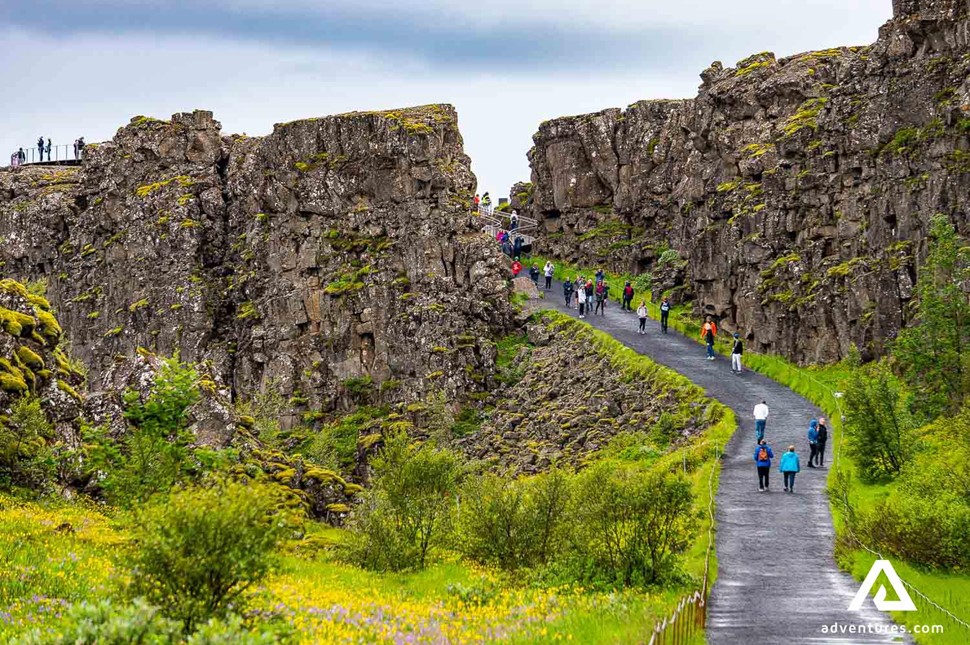 Volcanoes and mountains
Katla volcano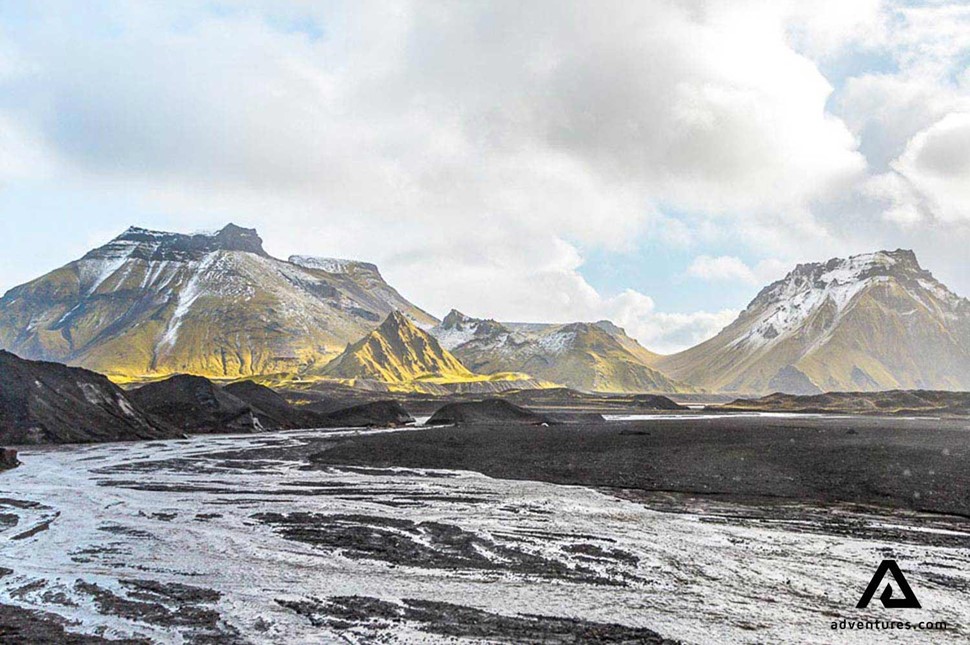 Katla is a large volcano in southern Iceland. It is very active; twenty eruptions have been documented between 930 and 1918, at intervals of 13–95 years. It has not erupted violently for 95 years, although there may have been small eruptions that did not break the ice cover, including ones in 1955[1] and 1999. Prior eruptions have had a Volcanic Explosivity Index (VEI) of between 4 and 6 on a scale of 0 to 8. In comparison, the Eyjafjallajökull 2010 eruption had a VEI4. The bigger VEI6 eruptions are comparable to Mount Pinatubo's 1991 eruption.
Location Map:
Webcam feeds:
Hekla volcano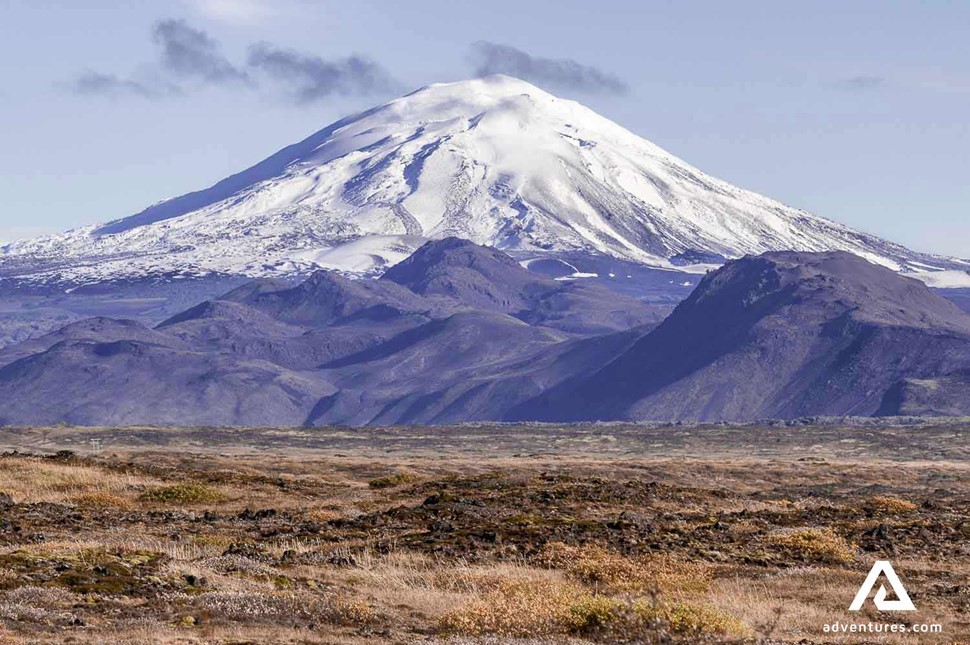 Hekla is a stratovolcano in the south of Iceland with a height of 1,491 meters (4,892 ft). Hekla is one of Iceland's most active volcanoes; over 20 eruptions have occurred in and around the volcano since 874. During the Middle Ages, Europeans called the volcano the "Gateway to Hell."
Location Map:
Webcam feeds:
Islands south of the coast
The region also contains two of the most important seats of power of medieval Iceland: Skálholt was the location of the bishop of Iceland from 1056 until 1106 when north Iceland received a bishop of its own but Skálholt remained the seat of a diocese covering east, south and west Iceland until 1801. Þingvellir was the meeting place of the Alþingi, the joint parliament and court founded in 930. Alþingi lost its legislative functions in 1662 but remained a court held at Þingvellir until 1800. Alþingi was later revived (in 1845) as an advisory and later legislative assembly in Reykjavík. It was also at Þingvellir that, on the 17th of June 1944, Iceland was declared a republic.
Surtsey island
Surtsey is a volcanic island off the southern coast of Iceland. At 63.303°N 20.6047°W Coordinates: 63.303°N 20.6047°W Surtsey is the southernmost point of Iceland. It was formed in a volcanic eruption that began 130 meters (426 ft) below sea level, and reached the surface on 14 November 1963. The eruption lasted until 5 June 1967, when the island reached its maximum size of 2.7 km2 (1.0 sq mi). Since then, wind and wave erosion has caused the island to steadily diminish in size: as of 2002, its surface area was 1.4 km2 (0.54 sq mi).
Location Map:
Webcam feeds:
Villages in South Iceland
Hella village
Hella is a small town in the southern part of Iceland on the shores of the river Ytri-Rangá and has, as of 2011, 781 inhabitants. Hella is situated 94 kilometers (58 mi) to the east of Reykjavík on the hringvegur (Road no.1) between Selfoss and Hvolsvöllur.
Location Map:
Webcam feeds:
Laugarvatn - village and lake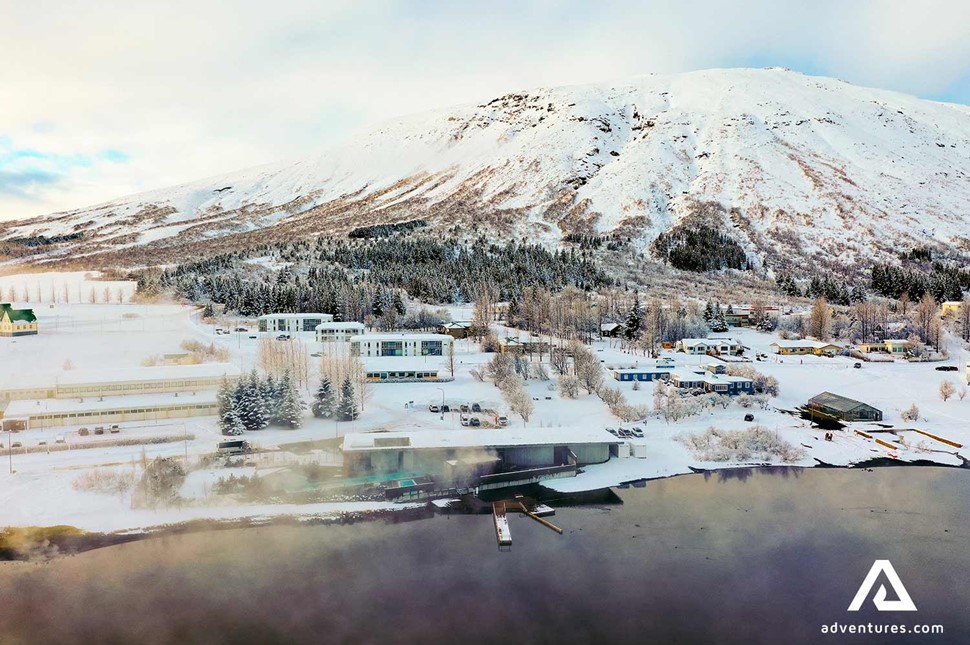 Laugarvatn is a lake and small town in the south of Iceland. It is a bit smaller than the neighboring Apavatn. It is situated at a popular touristic round-trip, the Golden Circle and acts as a popular staging post in the area. There is a small but popular hostel situated in the town. If somebody wants to go from Þingvellir to Haukadalur, it is possible to follow a track through an interesting volcanic landscape and along Laugarvatn. The lake contains some geothermal springs under the surface, making it a popular swimming spot with some warm patches along the shoreline year-round.
Location Map:
Webcam feeds:
Webcams showing road conditions in Iceland
Here below you can find a direct feed from selected roads in South Iceland.
Hringvegur (1) Ring road, Lómagnúpur
Location Map: LómagnúpurWebcam feeds: Lomagnupur to the West - On the road - Lomagnupur to the East
Hringvegur (1) Ring road, Eldhraun
Location Map: EldhraunWebcam feeds: Eldhraun to the South West - On the road - Eldhraun to the North East
Hringvegur (1) Ring road, Reynisfjall mountain
Location Map: ReynisfjallWebcam feeds: Reynisfjall to the East - On the road - Reynisfjall to the West
Hringvegur (1) Ring road, Markarfljót river
Location Map: MarkarfljótWebcam feeds: Markarfljot to the West - On the road - Markarfljot to the East - Towards Bakkafjara coast
Hringvegur (1) Ring road, Landvegamót
Location Map: LandvegamótWebcam feeds: Towards Thjorsa river - View over Landvegur road - Towards Hella town - Seen to the South
Hringvegur (1) Ring road, Skeiðavegamót
Location Map: SkeiðavegamótWebcam feeds: Towards Selfoss town - Towards Thjorsa River - On the road - Seen to the North
Bræðratunguvegur road (359), við Hvítá river
Location Map: BræðratunguvegurWebcam feeds: Hvita to the West - On the road - Hvita to the East
Biskupstungnabraut road (35), Svínavatn lake
Location Map: SvínavatnWebcam feeds: Svinavatn to the West - On the road - Overview of the road - Svinavatn to the East
Lyngdalsheiðarvegur road (365), Lyngdalsheiði
Location Map: SvínavatnWebcam feeds: Seen to the West - On the road - Seen to the East
Þingvallavegur road (36), Gjábakki
Location Map: LyngdalsheiðiWebcam feeds: Gjabakki to the South - On the road - Gjabakki to the North