West Iceland is only an hour's drive from Reykjavik and is accessible by car all year round. As a result, the region is a suitable destination for those who have limited time, but for those with more time on their hands, there is plenty to see and do in West Iceland.
---
Webcams areas in Iceland
South West - West - Westfjords - North - North East - South East - South - Highlands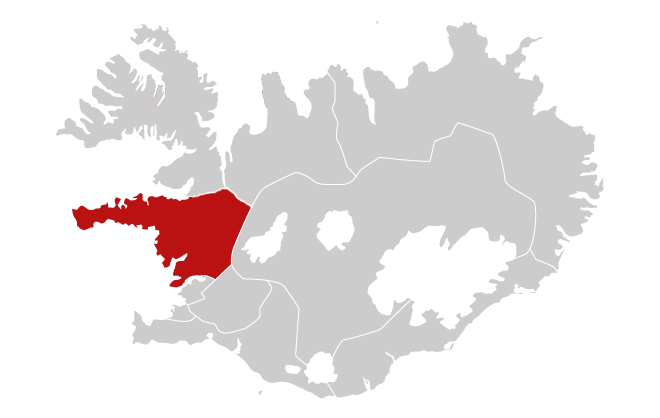 The landscape in West Iceland is variable: mountains, ranges, volcanoes, craters, lava fields and valleys, and the second largest lowland area of the country. The area belongs to the old, western basaltic region. Geothermal activity is the greatest in the country.
There are many attractions and historical sites. The trades are based on fisheries, fish processing, industry, farming and tourism and unemployment is at its minimum. This part of the country is the richest in Saga literature and is connected with an abundance of Sagas, such as The Book of Settlements, Gunnlaugssaga, Hardarsaga Njalssaga, Laxdaelasaga, Egilssaga, Eyrbyggjasaga, The Greenlander Saga and the Gislasaga.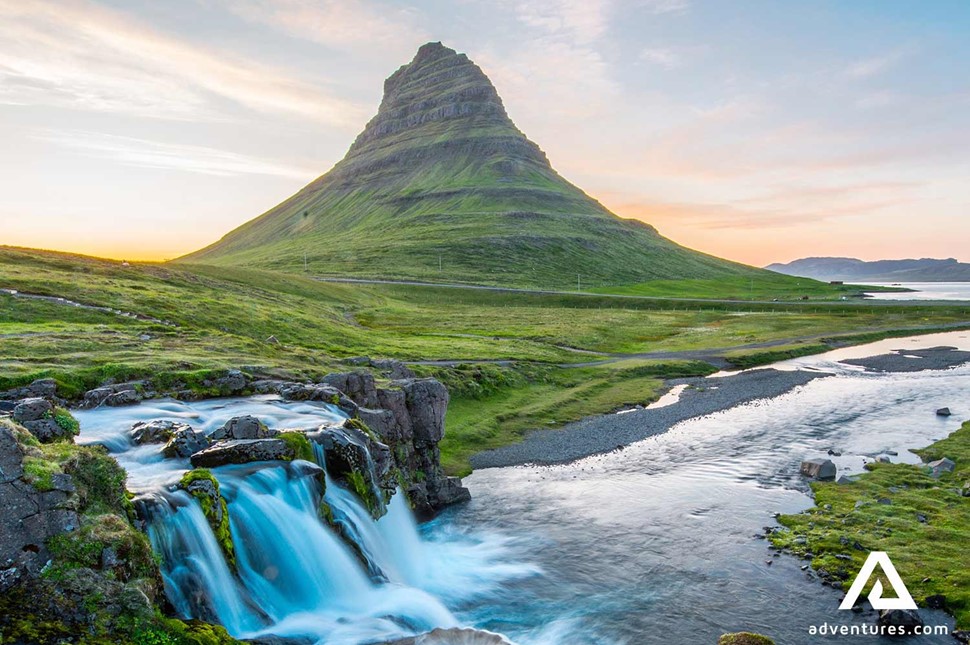 Thingvellir National Park
Þingvellir is a place in Bláskógabyggð in southwestern Iceland, near the peninsula of Reykjanes and the Hengill volcanic area. Þingvellir is a site of historical, cultural, and geological importance and is one of the most popular tourist destinations in Iceland. It is the site of a rift valley that marks the crest of the Mid-Atlantic Ridge. It is also home to Þingvallavatn, the largest natural lake in Iceland.
Location Map:
Webcam feed: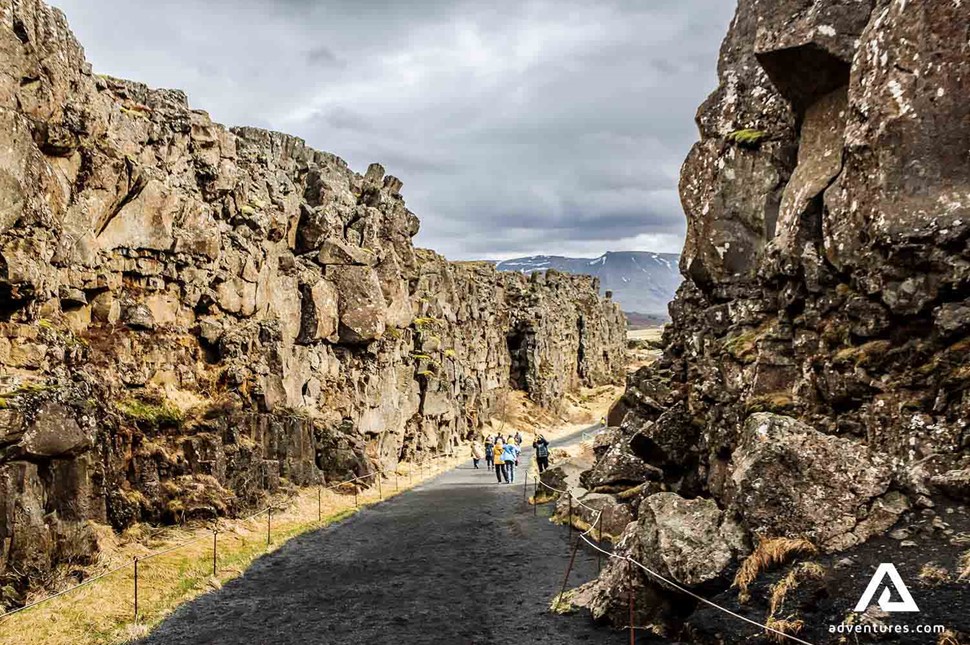 Stykkisholmur town
Stykkishólmur is a town and municipality situated in the western part of Iceland, to the north of the Snæfellsnes peninsula. With its 1,100 inhabitants, it is a center of services and commerce for the area. Most people make their living from fishing and tourism. A ferry called Baldur goes over the Breiðafjörður fjord to the West Fjords (Vestfirðir). It also is the gateway to Flatey.
Location Map:
Webcam feed: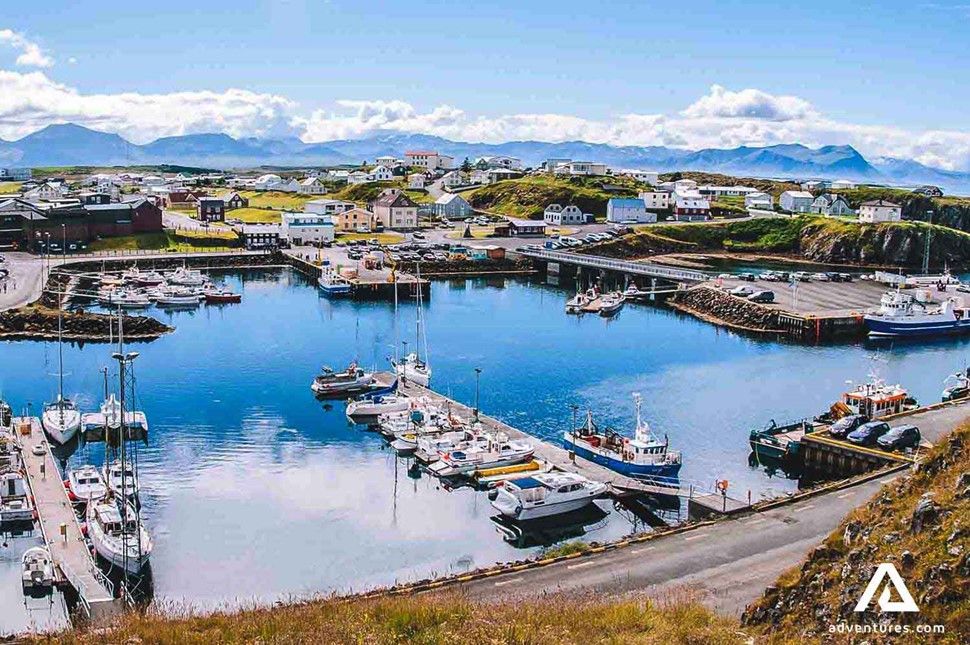 Laugarvatn - village and lake
Laugarvatn is a lake and small town in the south of Iceland. It is a bit smaller than the neighboring Apavatn. It is situated at a popular touristic round-trip, the Golden Circle and acts as a popular staging post in the area. There is a small but popular hostel situated in the town. If somebody wants to go from Þingvellir to Haukadalur, it is possible to follow a track through an interesting volcanic landscape and along Laugarvatn. The lake contains some geothermal springs under the surface, making it a popular swimming spot with some warm patches along the shoreline year-round.
Location Map:
Webcam feed:
Webcam feed of road conditions in West Iceland
Here below you can find a direct feed from selected roads in West Iceland.
Hringvegur (1) Ring road, Grundartangi
Location map - Webcam feeds:  Grundartangi to the South - On the road - Grundartangi to the North
Hvalfjarðarvegur road (47), Þyrill (Thyrill)
Location map - Webcam feeds:  Thyrill to the South - On the road - Thyrill to the North
Borgarfjarðarbraut road (50), Litli-Kroppur
Location map - Webcam feeds:  Litli-Kroppur to the South - On the road - Litli-Kroppur to the North
Hringvegur (1) Ring road, Kolás
Location map - Webcam feeds:  Kolas to the South - On the road - Kolas to the North
Hringvegur (1) Ring road, Sveinatunga
Location map - Webcam feeds:  Sveinatunga to the North - On the road - On the road (2) - Sveinatunga to the South
Snæfellsnesvegur road (54), Haffjarðará river
Location map - Webcam feeds:  Haffjardara to the South - On the road - Haffjardara to the West
Vestfjarðavegur road (60), Brattabrekka
Location map - Webcam feeds:  Brattabrekka to the North - On the road - Brattabrekka to the South
Hringvegur (1) Ring road, Holtavörðuheiði mountain pass
Location map - Webcam feeds:  Seen to the North - On the road - Seen to the South
Vatnaleið road (56), Vatnaleið pass
Location map - Webcam feeds:  Vatnaleid to the North - On the road - Vatnaleid to the South
Laxárdalsvegur road (59), Laxárdalsheiði mountain pass
Location map - Webcam feeds:  Seen to the West - On the road - Seen to the East
Vestfjarðarvegur road (60), Svínadalur valley
Location map - Webcam feeds:  Svinadalur to the North - On the road - Svinadalur to the South