This page was last updated on 01.18.2021.
Latest update: As of May 1st, Icelandic border control will begin following the European Centre for Disease Prevention and Control color-coding system. Passengers arriving from red (high-risk countries) will be required to follow the current mandatory two tests and quarantine protocol, will those arriving from orange or green areas will be exempt from double testing and quarantine, provided they bring a recent negative test. For more detailed information on this new protocol scroll down. COVID-19 testing at the Icelandic border remains free.
Your safety and health during travel continue to be top priorities for us at Adventures.com. The latest news about Covid-19 in Iceland and Canada will keep you informed and up-to-date. Below find important travel details, answers to all your health questions, and how to stay safe during your travels. 
Iceland Coronavirus Information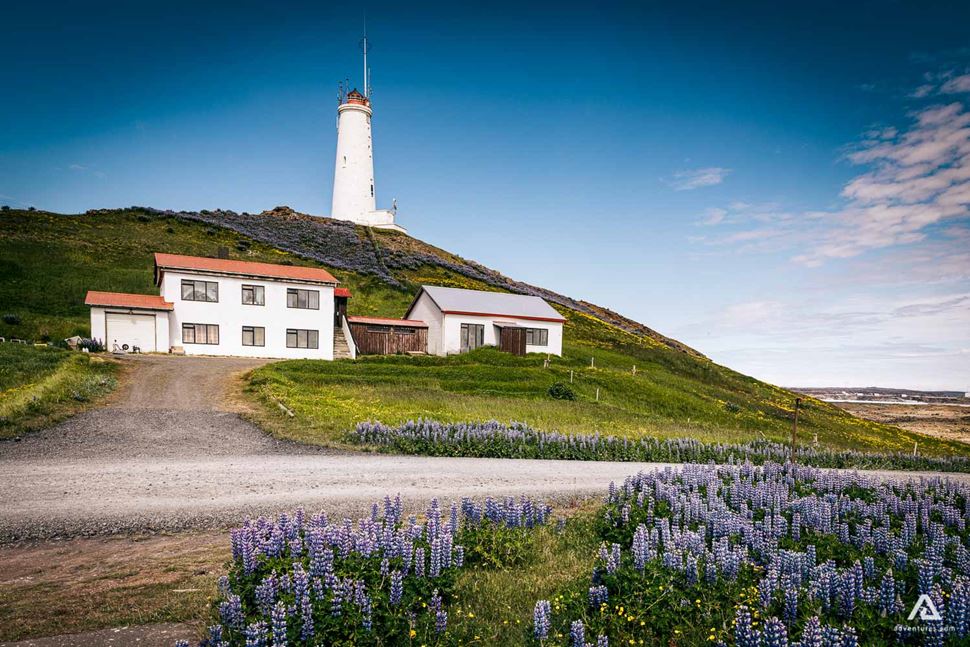 Is it Safe to Travel to Iceland Now?
Thanks to its large-scale testing and contact tracing, Iceland has successfully contained Covid-19. In fact, the country held the final scheduled pandemic press conference and lifted the state of emergency on May 25. The island has just a handful of coronavirus cases at the moment of writing and now relaxing Covid-19 restrictions. 
This means you can already start planning your trip to the Land of Fire and Ice.
Are There Any Travel Restrictions to Iceland?
Iceland is open to all citizens and residents of the EU/EEA, Schengen, and UK as well as their families.
UPDATE: The country's borders remain closed to most travelers from countries outside of the EU/EEA and EFTA. However, as of January 18th, travel restrictions are lifted for residents of the following states outside of the Schengen Area as well as Andorra, Monaco, San Marino, and the Vatican.
These states are:
Australia
Japan
New Zealand
Rwanda
Singapore
South Korea
Thailand
The list will be revised regularly. Follow updates at the Directorate of Immigration's official site.
As of January 2021 until April 31st, 2021 all travelers who enter Iceland must take two COVID-19 tests and quarantine themselves for five days in between. 
On May 1st Icelandic border control begin implementing the European Centre for Disease Prevention and Control color-coding system. 
Passengers arriving from red countries will still need to get tested twice, once upon arrival, with a five-day quarantine in between.
Passengers arriving from orange and green countries can enter with a recent negative COVID test followed by a single test at the border - with no second test or quarantining after needed after their arrival.
For the latest map under the new color system click here.
The only individuals exempt from border testing under the new May 1st rules are:
People who are certified as having had COVID-19 and recovered.
Those who have certification of vaccination.
Under the new protocol individuals with extenuating medical circumstances will still have the option to choose a 14-day quarantine instead of testing.
To ensure the safety of both travelers and the local community, Iceland is taking all the necessary precautions. Here's what you need to know about traveling to Iceland after August 19:
Before traveling to Iceland you're required to 

fill out a pre-registration form

 that you can find at 

www.covid.is/english

. The form asks you to provide your contact details and travel information to make testing at the airport faster and easier.



You'll need to take the first coronavirus test upon your arrival.

A

s of December 1, COVID-19 test at the border are free of charge.

Children born in 2005 or later are not required to get tested or quarantine. 



You'll need to take the second test 5-6 days after arrival. The test is free of charge, but you need to take it at specific locations and make arrangements in advance. Find out more about the second test here.

You must spend the period until you get the results of your second test in house-based quarantine. Familiarize yourself with the conditions required for house-based quarantine by reading the official information for visitors to Iceland.

 

You'll also be encouraged to download Iceland's official contact tracing app Rakning C-19. The app is designed with the strictest privacy requirements.
Please note: As of August 19, Iceland considers all countries to be high-risk areas. This means that no travelers are exempt from screening and testing requirements upon arrival to Iceland.
Enjoy your trip while staying healthy and safe!
HELPFUL LINKS
Airlines that Travel to Iceland
Isavia, Iceland's airport operator, reports that currently there are flights to and from Reykjavik from 21 destinations in 15 countries.
As of June 15, Icelandair, the flag carrier of Iceland, operates daily flights from key destinations in Europe, such as Copenhagen, Berlin, Munich, Amsterdam, Zürich, Frankfurt, Paris, and Oslo. Check out the latest flight schedule on Icelandair official website.
Such airlines as Wizz Air, Air Baltic, EasyJet, Czech Airlines, Lufthansa, SAS, and Transavia are also offering flights to Iceland from various destinations. You can find the full list of airlines flying to Reykjavik and their destinations on Isavia's informational web page.
What to Know About Traveling Within Iceland?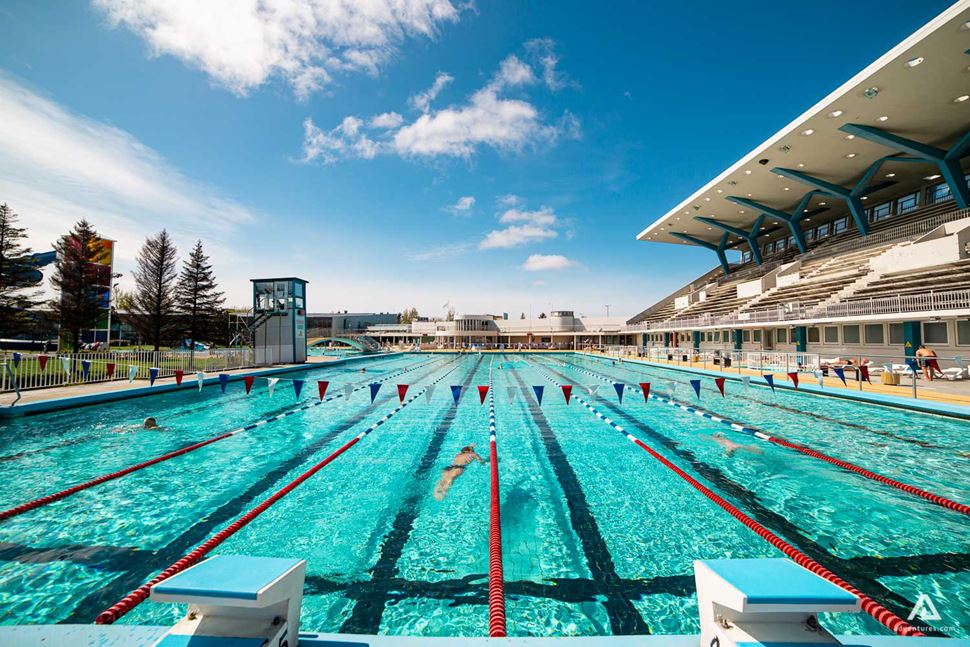 Swimming pools, gyms, bars, and restaurants are wide open to tourists. So you'll easily find a place for a traditional Icelandic dish or a relaxing swim!
Stores, museums, hotels, and other facilities provide hand sanitizer and do additional cleaning on frequently touched surfaces such as doorknobs, tables, and reception desks.
What about social distancing? People are asked to maintain a two-metre social distance whenever possible. However, this rule became optional as of May 25, 2020.
What Measures is Adventures.com Taking Against the Virus?
To ensure everyone's safety, Adventures.com works according to the guidelines provided by the Icelandic Directorate of Health. Our tour guides try to maintain a distance of two meters between people whenever possible. We also clean our vehicles thoroughly after every tour and provide hand sanitizer on all buses.
You'll find printed instructions on how to avoid infection in both our operational bases and vehicles. Your safety always comes first.
What about hiking huts and campsites?
Huts and campsites used in our trekking tours have implemented social distancing and enhanced cleaning procedures due to the COVID-19 pandemic.
Huts:
Hand sanitizer and sanitizing sprays will be accessible inside all huts, with instructions on how to use them. Only one person from each group is allowed to cook in the kitchen at a time. Common contact surfaces should be sanitized before and after food preparations. After cooking, all equipment (dishes and cutleries) should be thoroughly cleaned with hot water and soap. 
There is a limitation on how many people can use the toilet facilities at the same time, and people are encouraged to sanitize contact surface areas, like door handles and tables, afterward.
Campsites:
Each campsite will be divided into sections, and each section will accommodate 200 people max according to recommendations from the Directorate of Health. Groups are encouraged to keep a distance of 2 meters from each other. 
There is a limitation on how many people can use the toilet facilities at a time, and people are encouraged to sanitize contact surface areas afterward. 
What Happens if Anyone in the Group Falls Sick During the Tour?
In the case of suspected coronavirus infection, Adventures.com will follow strict emergency procedures. These procedures are based on guidelines issued by the Icelandic Directorate of Health. If there is a high probability of infection, health workers will be contacted and the appropriate measures taken.
To protect the safety of all our travelers, we ask our tour participants to frequently wash your hands and cover your mouth when sneezing or coughing.
What to Do if You Get Sick in Iceland?
If you have cold-like symptoms, you should self-isolate and instantly contact the Health line 1770 (+354 544 4113). Do not visit hospitals and clinics without being directed first.
Iceland has one of the most advanced healthcare systems in Europe. For insured travelers, healthcare services and in-patient hospitalization is free and for as long as necessary.
Am I entitled to medical services in Iceland? If you're an insured EEA citizen, you're entitled to medical care in Iceland. Just don't forget to bring your European Health Insurance Card (EHIC) or other confirmation of insurance. For non-EEA citizens, it's recommended to purchase travel insurance. 
Canada Coronavirus Information
Is it Safe to Travel to Canada During Coronavirus?
Canada has 104,271 confirmed coronavirus cases at the moment of writing and introduced a number of travel restrictions in response to Covid-19 pandemic. Though the country's new coronavirus cases continue trending downward and provinces and territories begin to reopen their economy, foreign travel remains limited to essential trips. 
Canada Travel Restrictions
Currently, the Canadian authorities are not allowing most foreign nationals into Canada. The Canada-U.S. border will remain closed until June 21. International travel restrictions will last until June 30 and these travel restrictions might be extended if the public health situation deems it necessary.
At the moment, only essential travel is advised. The following groups are allowed to enter Canada:
Canadian citizens 

Canadian permanent residents

Immediate family members of Canadian citizens

Foreign nationals who are coming for an essential purpose and are exempt from from the travel restrictions 

You can find all the exemptions to the travel restrictions on Canada's official government page.
The Canadian government is evaluating the situation weekly. It is yet to be decided when the country will reopen to international travelers.
What to Know About Traveling Within Canada?
Some Canadian provinces remain open, allowing Canadians to explore their beautiful country. However, Canada is big and traveling rules differ across the country.
These are the current travel rules between Canadian provinces and territories: 
There are no travel restrictions from British Columbia, Alberta, and Ontario.

Saskatchewan hasn't closed its interprovincial borders but restricts all non-essential travel into and out of northern communities in the province.

Manitoba has information checkpoints at provincial border crossings to inform travellers of risks of COVID-19.

Quebec has started removing roadblocks across the province at the beginning of May.

Atlantic Canada remains closed to non-residents for the time being.

Yukon, Northwest Territories, and Nunavut prohibit non-essential travel from the rest of Canada.
Can I Book an Adventures.com Canada Vacation Package?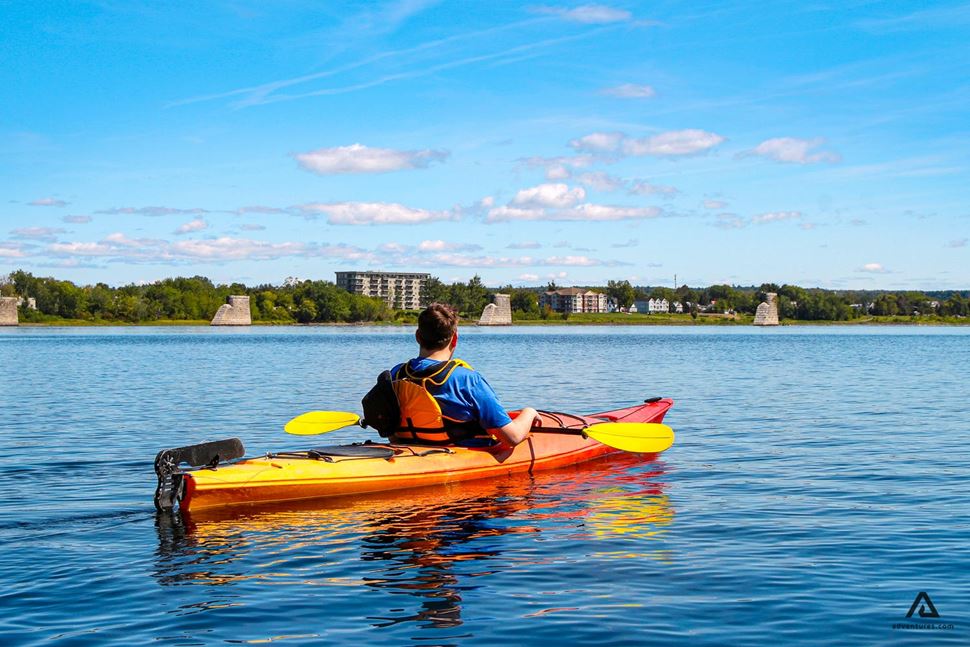 Adventures.com's passion to explore the world hasn't diminished a drop. We still operate some of our Canadian tours with departure dates through 2020. Our expert guides work according to the official health guidelines and go the extra mile to give you the best possible experience.
However, due to the current situation with Covid-19 and travel restrictions in Canada, we've decided to reschedule some of our tours for 2021. You'll find available tour departures on our tour pages. If you can't find information you need, feel free to contact us any time.
We remain committed to providing you with once-in-a-lifetime experiences. Let's keep our shared wanderlust alive!