Knowing how to prepare for a hiking and trekking trip can make the difference between a good hike and an unforgettable one. Whether it be a day or multi-day trip, preparing for a hiking trip ahead of time will help you avoid physical discomfort and overpacking.
While we offer a wide selection of day hikes and multi-day treks, these trekking preparation tips are mostly directed towards getting ready for a multi-day hike. However, if you're planning a day hike, this guide also provides useful tips on how to prepare for short hiking adventures.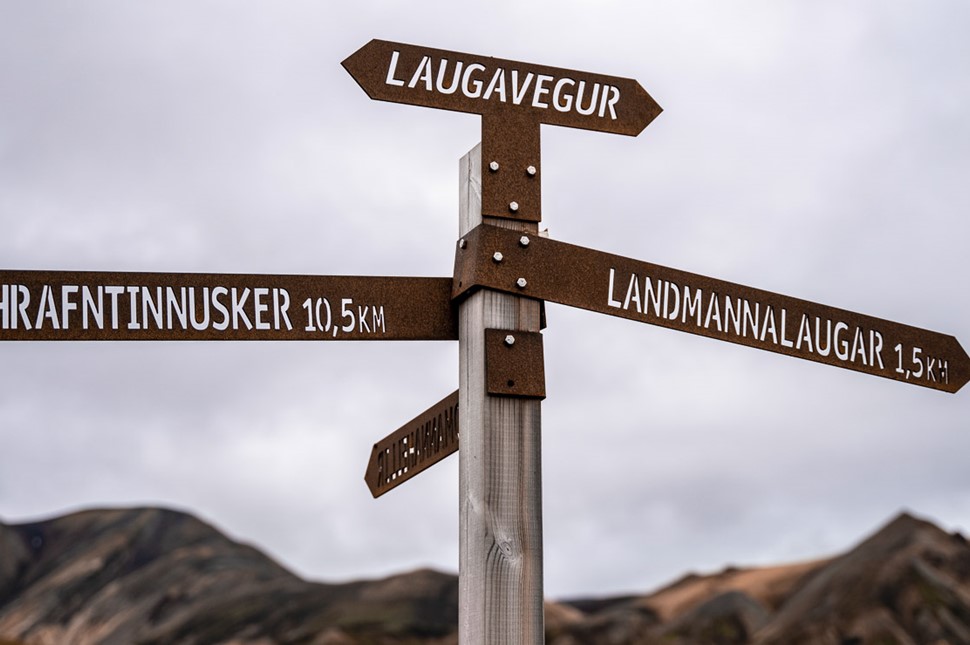 1. Pick Your Trail
Before you start thinking about what to pack for a hiking trip, you need to decide where exactly you're going. The best tip for first time hikers who wonder how to get started hiking is to first take time picking the best trail for you.
Knowing your trail will lead you to important information about your upcoming hike, including its difficulty, length, and distance. Take a look at the following key factors to consider when picking the right trail for you.
Travel Time
How much time do you have for your hiking adventure? Taking into account the amount of hiking time you have will guide you to understanding whether you should select an easy, hour-long trail or a more rigorous, long-distance path.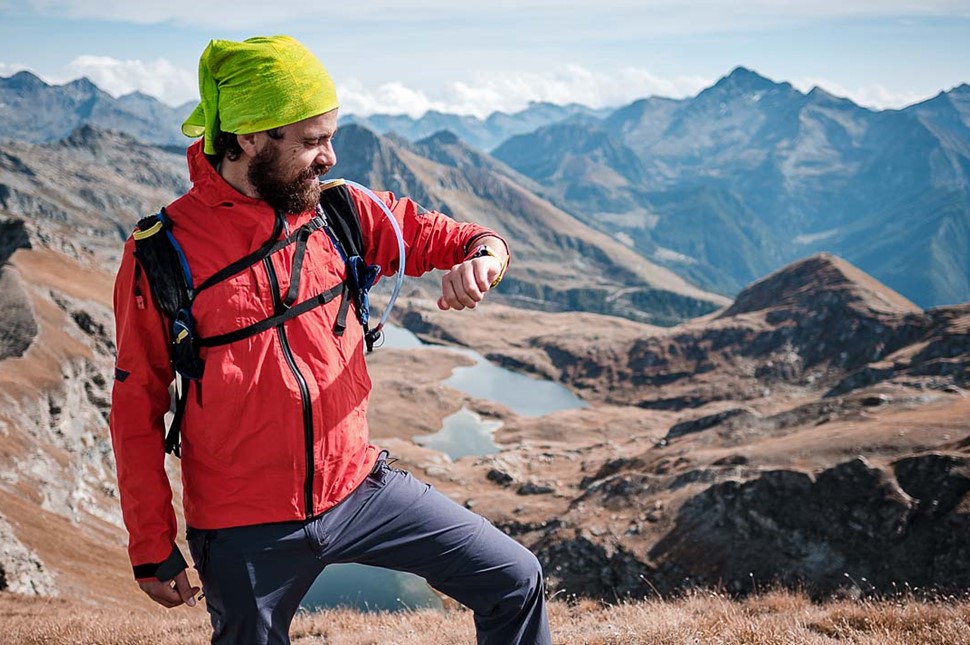 Trail Distance
How many kilometres (or miles) are you able to hike? Your trail's length will help determine its difficulty level. We suggest taking time to reflect on your overall fitness level and the trail's physical terrain (i.e. elevation, surface) when selecting the distance.
Also, don't forget to factor in the distance needed to get to and from the trailhead!
Trail Elevation
Wondering how to prepare for a hike in high altitude? Then we suggest you ask yourself what type of terrain you're physically able to hike. Remember: the higher the elevation, the more difficult the hike.
When calculating your hike's difficulty and completion time, add one hour to the hike's overall time for every 305 m (1000 ft) of increased elevation. Also, if the trail's elevation increases by 400 m (1312 ft) within one kilometre (0.62 miles), it's considered steep.
Travel Logistics
A small but important point to consider for trail selection is the logistics required to get to the trail. For example, certain hikes start and end at different points, making it necessary to arrange transport between points.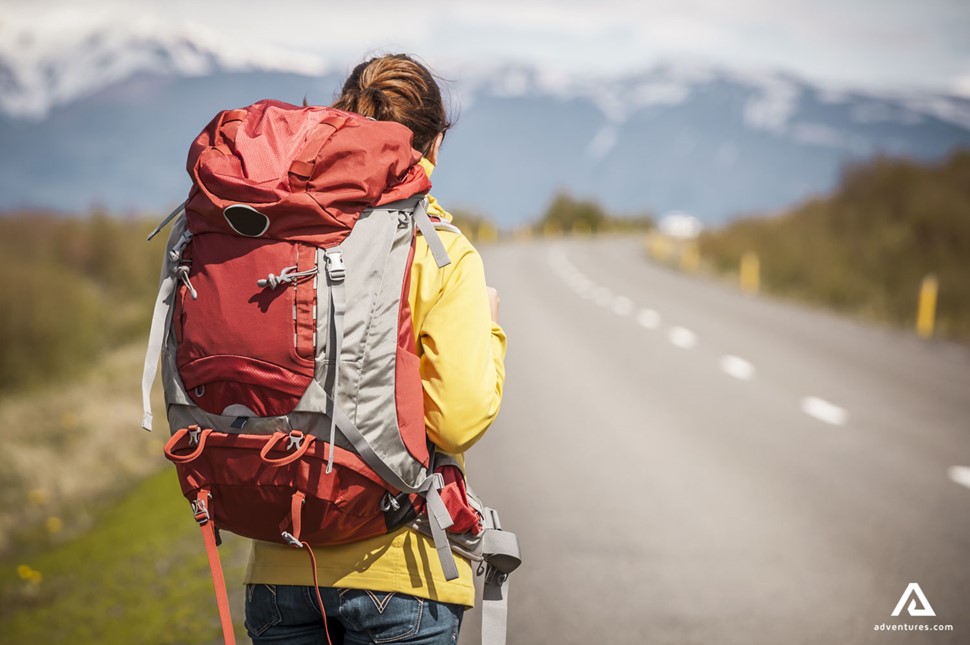 Time of Year
What time of year are you planning to hike? The season and its accompanying weather can greatly affect what trail you'll pick. It's common for trails to only be accessible during the spring and summer months when they're not covered in snow.
Traveling in winter? Make sure to take the time of day into consideration as you don't want to unexpectedly get caught in the dark. Also, always remember to check the road conditions of the trail and its surrounding areas. The info will help you avoid unsafe situations, especially in mountainous areas where landslides may occur.
Difficulty Level
How is your fitness level and physical health? Asking yourself this question is crucial when selecting the trail based on level of difficulty. Always carefully assess your physical condition before you plan your hike.
To enjoy your hike to the fullest, we strongly advise not pushing your body past its limits. Straining your body to the max can lead to dangerous scenarios for both you and your fellow hikers.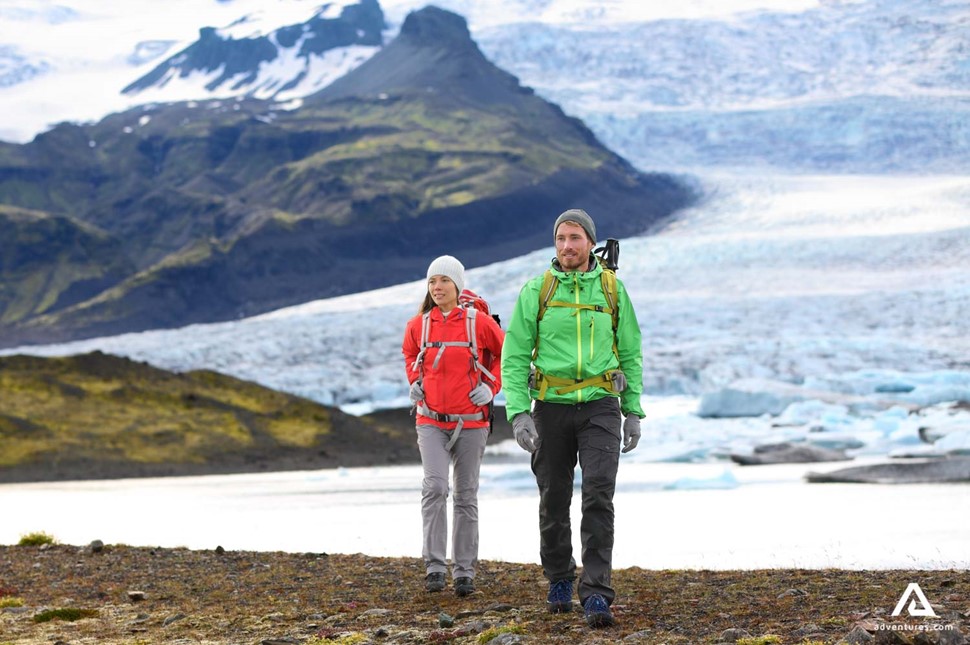 2. Get in Shape For Your Hike
There's nothing worse than waking up in the midst of a multi-day trek with sore, achy joints or, even worse, an injury. That's why physically training for hiking — as a beginner or expert trekker — is an important part of hiking preparation. In the lead up to your hike, the best thing you can do for your body is prepare it for consecutive days of walking. 
Quick Tips on How to Get in Shape for Hiking: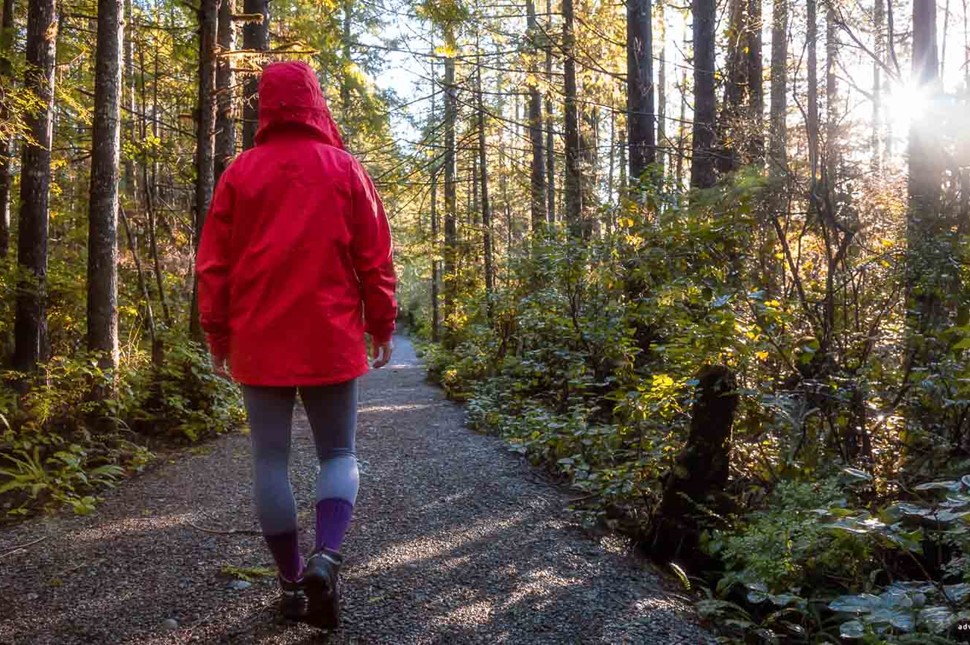 Give yourself a month.

Get in shape by going on walks and small hikes at least 3-4 times a week.

Break in your hiking boots.

Wear your boots (especially if they're new!) around the house, then gradually begin using them on short walks. 

Use your backpack.

On your walks, throw on a backpack and work yourself up to a point where you carry the same weight as the weight you'll carry during your trip.

Lift weights.

Muscle building is a great way to strengthen your body. For beginners, start light and increase the weight only once you're ready.

Go swimming.

Aquatic exercise is low-impact, relieves sore muscles, and builds up endurance.
Start a Hiking Workout
For difficult hikes, we recommend preparing yourself physically by planning a small hiking workout to increase your fitness level. Check out our list of the best exercises to prepare yourself for hiking.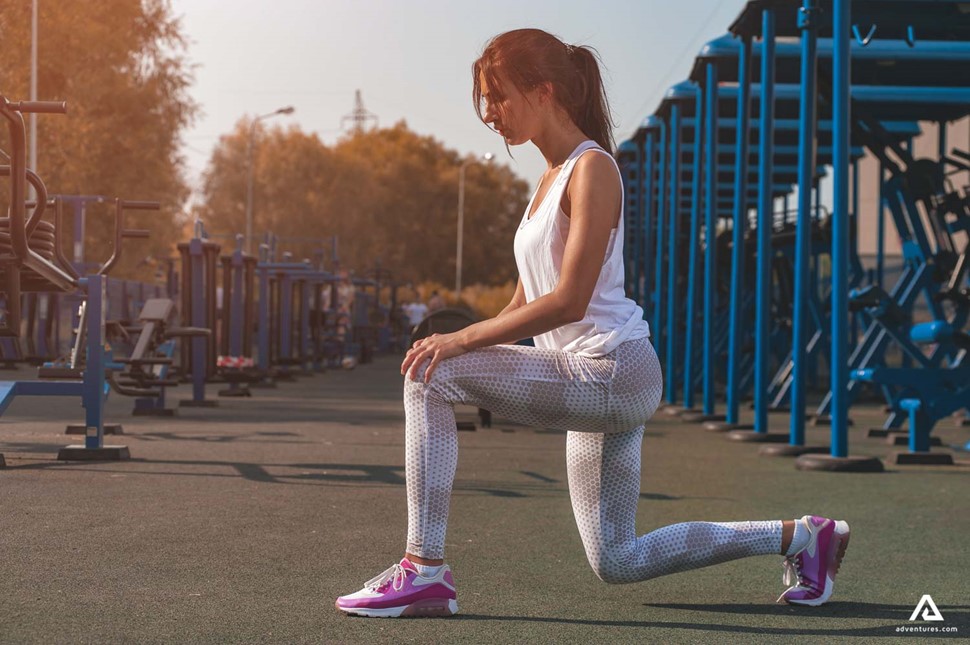 Crunches:

an excellent way to build up core body strength to be able to stay sturdy on uneven surfaces. 

Lunges and squats:

another exercise that builds up your core strength while also improving leg muscles.

Push-ups:

strengthening your upper body, especially the back, will help you stay fit while carrying a heavy backpack.

Cardio:

increasing your cardio endurance through activities such as walking, running, swimming, and cycling will help you hike long distances.

Dynamic stretches:

dynamic stretches, such as leg swinging and trunk twists, are a  useful way to warm up your joints and muscles before any cardio activity.

Steps:

walking up and down steps while wearing a heavy backpack is a great way to prepare your body for multi-day hikes.
3. Pack Your Hiking Essentials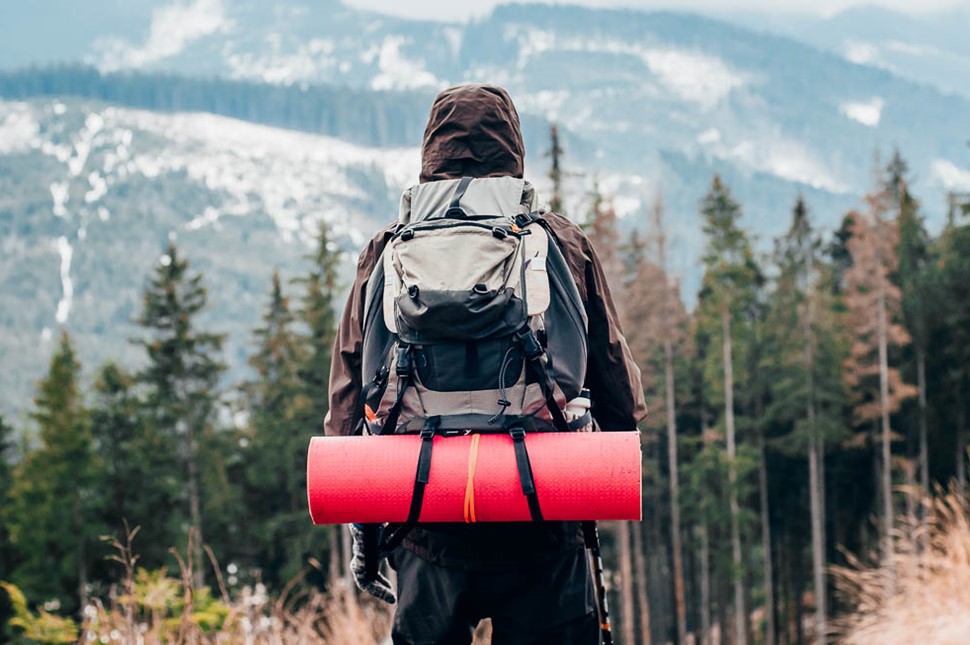 Selecting the right kind of backpack is key to packing for a hiking trip. Most tours call for you to bring a small 25-40 L backpack as your carry-on. Always keep in mind that it's important to stay as light as possible while still packing the essentials.
You'll often pack a water bottle, lunch, rain gear, and a few additional items such as sunglasses, and extra layers into your day backpack. And if your hike includes a river crossing, don't forget to pack your water shoes! 
Hiking Essentials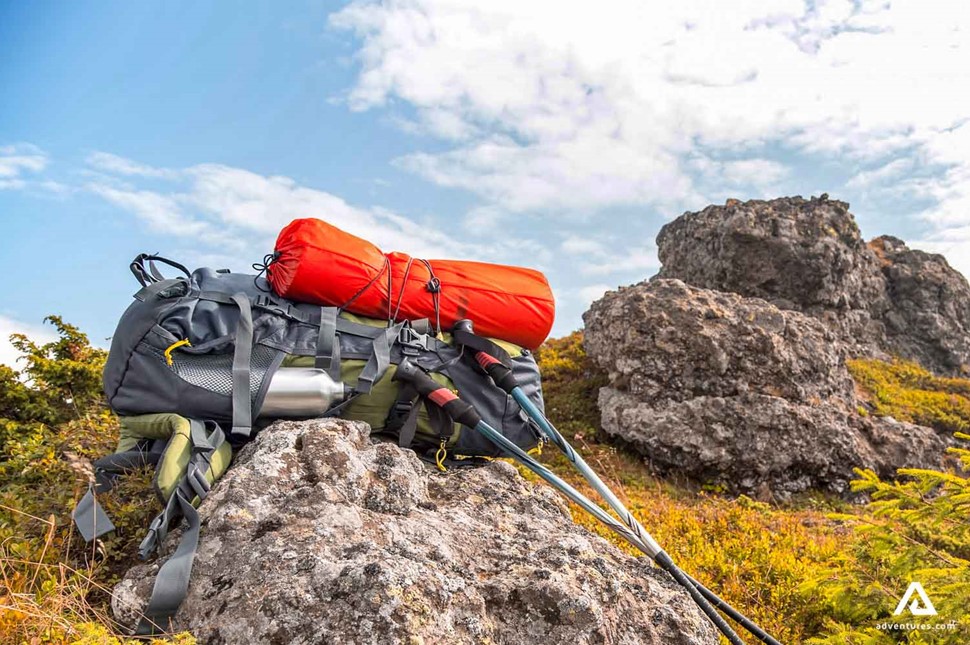 For longer multi-day treks, make sure you pack the essential clothing and equipment to last you between 2-9 days. Keep in mind that space for your luggage is limited.
Packing your luggage as light as possible, and using a soft bag rather than a suitcase, is greatly appreciated. Depending on the tour, your luggage will either be staying in a hut, transported by vehicle, or carried by you.
For tours that include river crossings, using a waterproof duffel bag is the best way to keep your personal items dry. When selecting the size of your main luggage, a 70-80 L bag should be plenty of space.
Optional Extras
For warm days, a pair of shorts can come in handy. If you favor shorts over hiking pants, we strongly recommend bringing gaiters as protection against snowy and muddy conditions.
If you are concerned about experiencing a large amount of stress on your feet and lower legs, professionally fitted orthotics are a good extra item to pack.
Pack Light
One of the best hiking gear tips to give someone preparing for a multi-day hike is to pack light. Only bringing the necessary equipment will truly save you in the long run, as dealing with heavy gear can quickly lead to exhaustion during long treks!
Sleeping Bag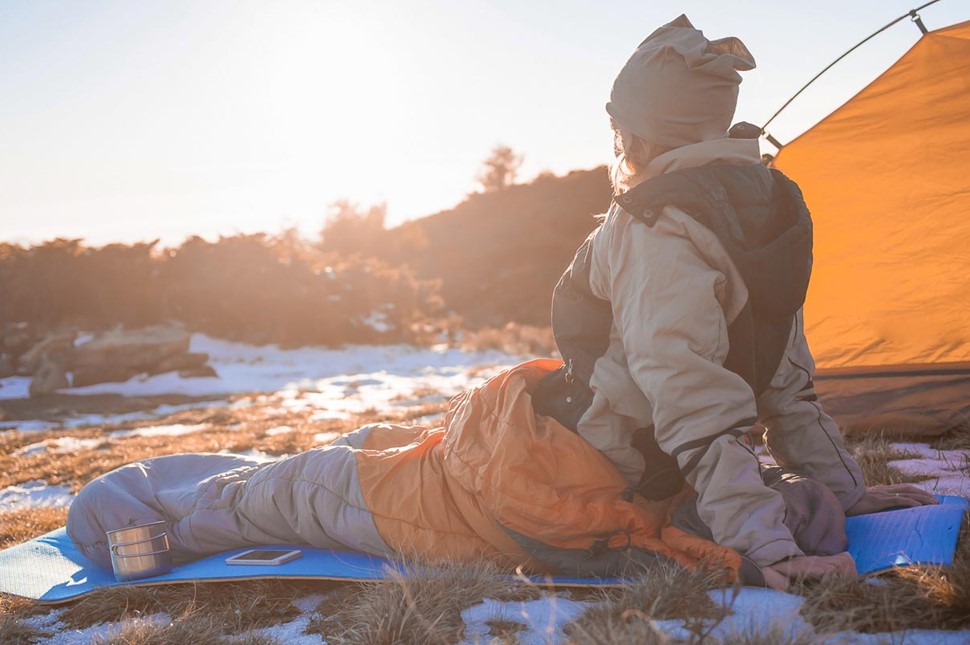 Our hiking and trekking tours require you to bring a lightweight and warm sleeping bag. High quality synthetic or down sleeping bags are recommended. For most camping tours, you'll need at least 30°F / 0°C rated bags.
Hiking and trekking tours with heated hut accommodation don't require a specific temperature rating. Just make sure to bring something that keeps you warm, fully-covered, and comfortable at night.
Trekking Poles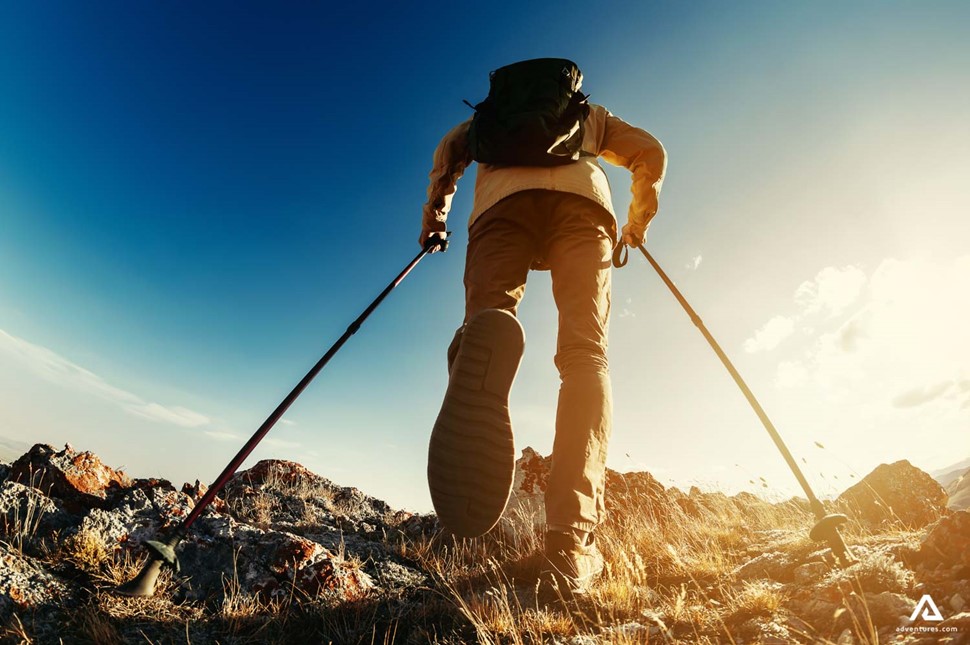 Trekking poles can be a great hiking accessory for muddy, slippery, or rugged terrain. If you want solid knee and back support, poles can ease the weight on your legs, especially on downhill and uphill trails.
From collapsable to shock absorbing, trekking poles come in many types and sizes. If your poles aren't able to collapse into a bundle in your travel luggage, make sure you're able to attach and secure them onto your travel luggage.
Water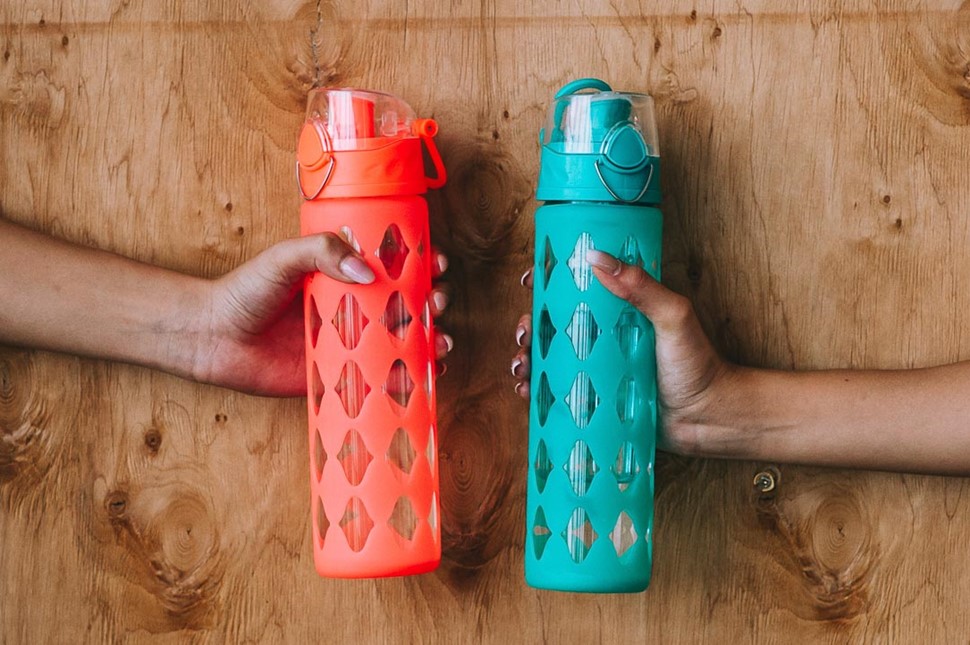 Water is extremely important when it comes to staying hydrated during your hike. Even in colder temperatures, it is vital that you drink lots of water throughout the day. We recommend bringing a 1 liter water bottle minimum.
Clothes
Packing clothes for hiking can be tricky business. To be prepared for unpredictable climates, make sure your clothes do the following:
Insulate the body from cold

Water and wind resistant

Insultates when wet

Durable and resilient 

Breathable to allow body moisture to escape

Light and flexible

Packable / compressible
4. Use the 3-Layer Approach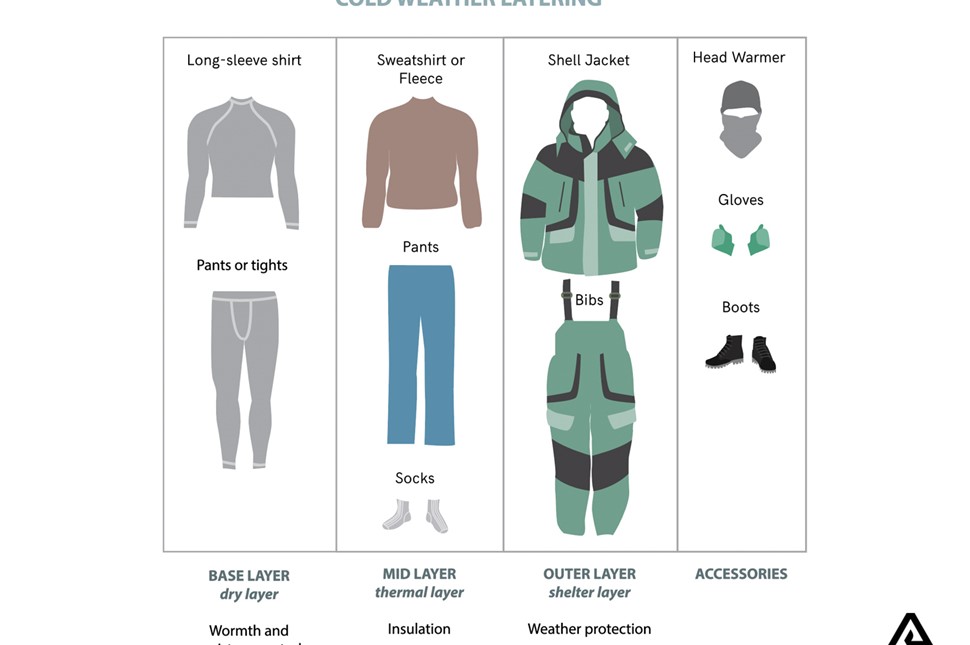 One main challenge of hiking preparation is choosing the best clothing for your trip while using as little space and weight as possible. Layering is ideal when selecting light and versatile clothes for a wide range of hiking conditions.
We recommend the 3-layer approach, with each layer having a specific role and purpose for your trekking needs. If chosen well, these 3 layers prepare adventurers to hike in the most demanding of elements! The 3-layer system includes:
 A transfer (base) layer next to your skin 

 An adjustable insulating layer on top 

 An outer shell to protect you from water and wind   
1st: Transfer Layer (Base Layer)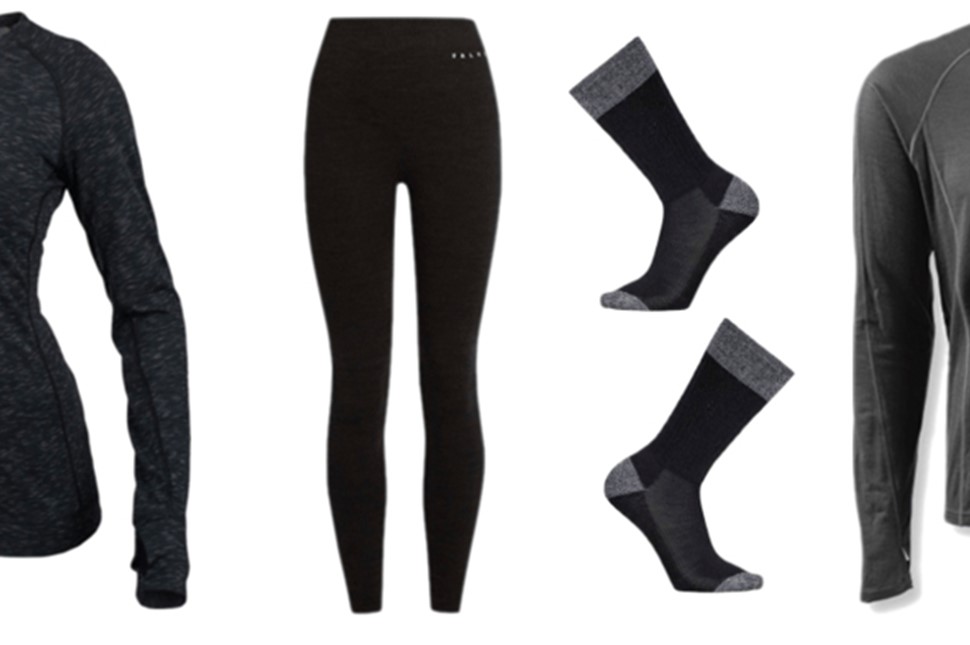 Worn directly against your skin, the transfer layer moves perspiration away from your body. This will keep you dry from the inside, maintaining its insulating effect while minimizing absorption. 
The transfer layer is most often made from wool or synthetic materials. Cotton is never used.
When choosing your piece, consider picking something that avoids rubbing in sensitive areas. Also pack an extra set so that you can use one for hiking and the other for evening relaxation/sleeping.
Examples: sports bra, long underwear, undershirt, etc.
2nd: Insulating Layer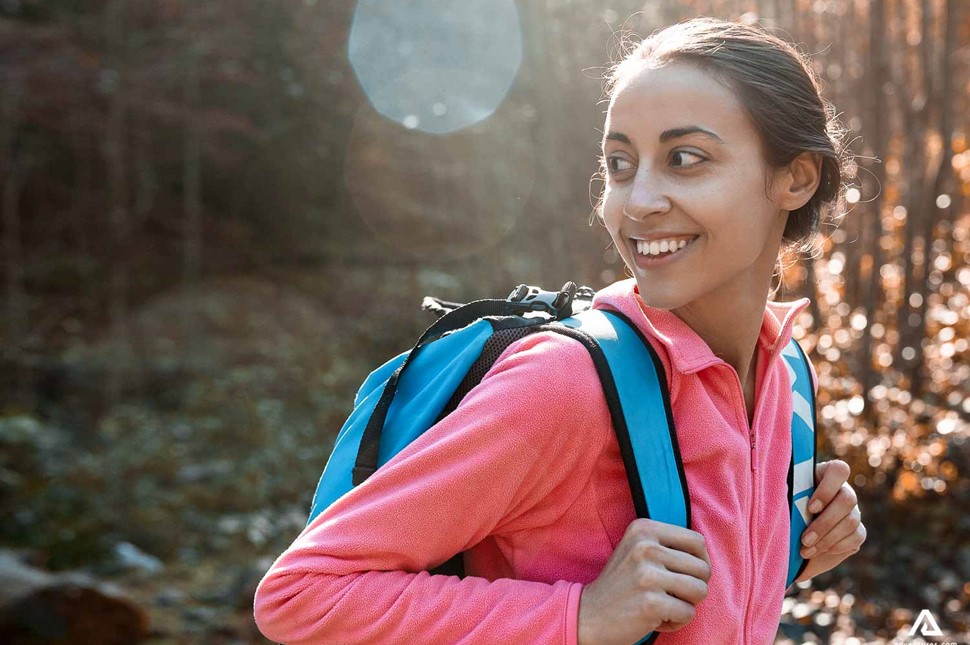 The insulating layer's main purpose is to manage your body heat as determined by activity and outside environment. For example, a light and medium weight fleece jacket is an ideal insulating layer for high-level activity days in warmer temperatures.
Your pant layer should be light, strong, and quick-drying. Fleece pants or long underwear also work well. Due to their inability to control moisture, remember to avoid wearing cotton or jeans.
On colder days and evenings, wearing two insulating layers at the same time can provide extra warmth. When taking breaks, down jackets are a light and comfortable layer.
Examples: hiking pants, gloves, toques/hats, fleece sweaters, etc.
3rd: Outer Layer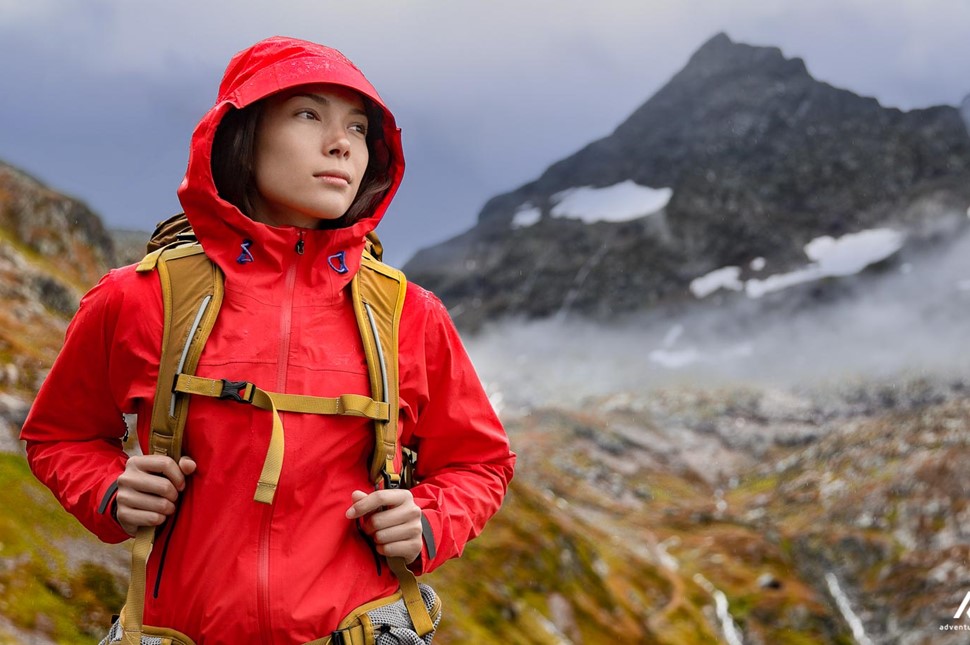 The outer layer's main use is to protect you from extreme elements such as wind and rain. It's also the best way to avoid getting wet from perspiration, as it lets moisture escape and breath.
It is critical that your outer layer is waterproof, windproof, and breathable. While this layer is not always necessary to wear, it is very important to have on-hand for unpredictable weather conditions.
Examples: sun/rain hat, waterproof/breathable jacket, etc.
5. Pack Clothes from Head to Toe
Now that you know everything about the 3-layer approach, here are head-to-toe clothing tips to help you best prepare for a hiking trip.
Head
It's advised to keep your head warm with a wool or synthetic hat. Light sun hats are ideal for sunny days. A quality pair of sunglasses is good protection against water and sun glare, especially when hiking on snow.
Upper Body
Dressing your upper body is all about the 3-layer approach. When choosing an under-shirt or sports-bras for your trip, select an item that moves perspiration from your body while keeping you dry (see Transfer Layer section above).
When picking out sweaters and down jackets, please refer to the above Insulating Layer section. Information on wind and rain jackets can be found in the Outer Layer section. 
Hands
For warmer conditions, light gloves are sufficient. Wool and fleece gloves will keep your hands fairly warm on colder summer nights or when wet. Wearing waterproof mittens over gloves is useful in snowy or wet climates. Always good to double up!
Lower Body
Similar to the upper body, it's very good to dress your lower body with layers. When choosing underwear and long underwear, select clothes that move perspiration from your body while keeping you dry.
When picking out the best hiking pants for your trip, please refer to the Insulation Layer section. Information on wind and rain pants can be found in the Outer Layer section.
How to Prepare Your Feet for Hiking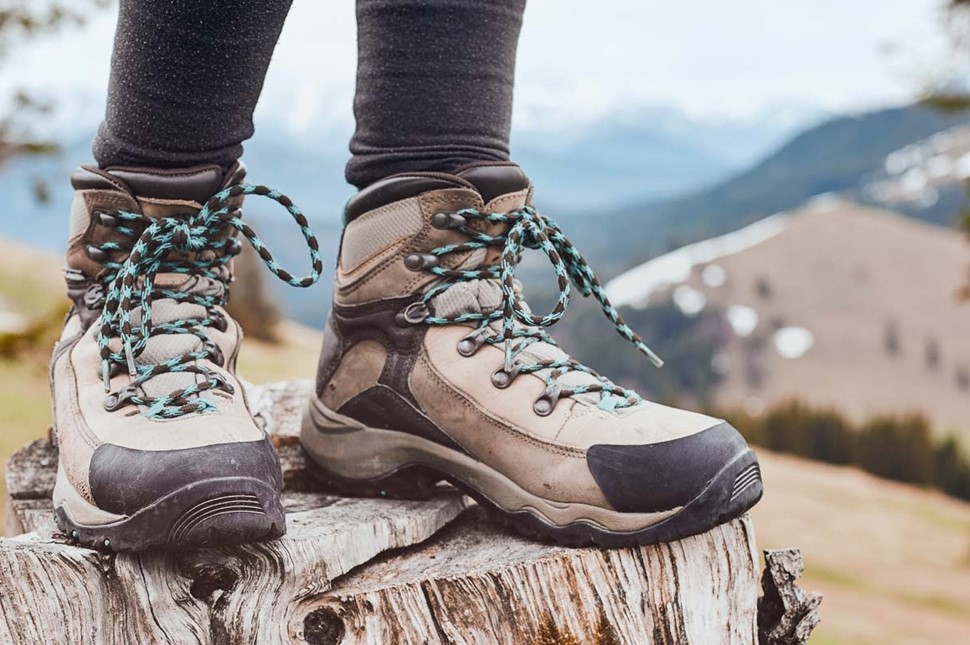 Wearing the right type of footwear during your hike is very important. Cold, wet, or sore feet can severely interfere with the enjoyment of your hike. Leather or synthetic boots that are mid-weight and waterproof with medium stiffness are ideal options for hiking footwear.
Make sure to wear-in your shoes before beginning a long hike. It will help you avoid blisters and other unwelcome foot conditions. Also remember to waterproof your boots as it's certain you'll experience rain at least once during your hike.
Socks
When it comes to socks, merino wool is the best option for keeping your feet dry in wet and sweaty conditions. While merino wool is expensive, the investment is worth it.
Remember to bring at least two pairs of hiking socks in case the other pair gets wet. If you're looking for extra protection, you can add a thin pair underneath your main hiking socks.
Shoes
Some of our treks involve crossing rivers with rough, slippery, and cold conditions. To cross a river safely, it is crucial that you have a pair of shoes specifically meant for river conditions.
Light and breathable trail sneakers, strapped sandals, and quality synthetic shoes are good options to choose from.
6. Prepare a Packing List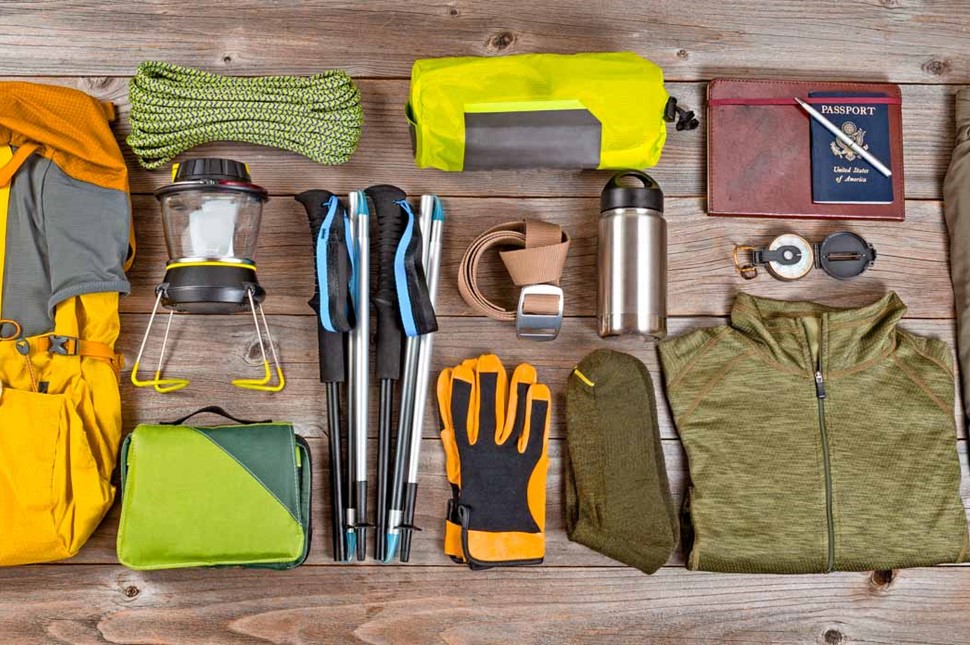 What to Pack for a Hiking Trip
Day backpack (25-40 L)

Main travel luggage (70-80 L max.)

Thermal underwear 

Wool/fleece thermal mid layer and hat

Hiking pants 

Waterproof and breathable pants & jacket

One pair of gloves (wool or synthetic)

2-3 pairs of thick socks (wool or synthetic)

Waterproof hiking boots with good ankle support

Sleeping bag and travel pillow

Sunglasses and sunscreen

River crossing shoes 

1-2 liter water bottle

Travel towel

Swimgear (for some tours)

Health supplies and prescription medicine

Personal medical kit 

Personal toiletries