Practical information on how to get to Iceland. What airlines fly to Iceland? When is the cheapest time to fly to Iceland? How to get from Keflavik Airport to Iceland's capital city, Reykjavik? How to get around in Iceland?
Find answers to all these burning questions in this handy guide to getting to Iceland. We look forward to welcoming you to the Land of Fire and Ice!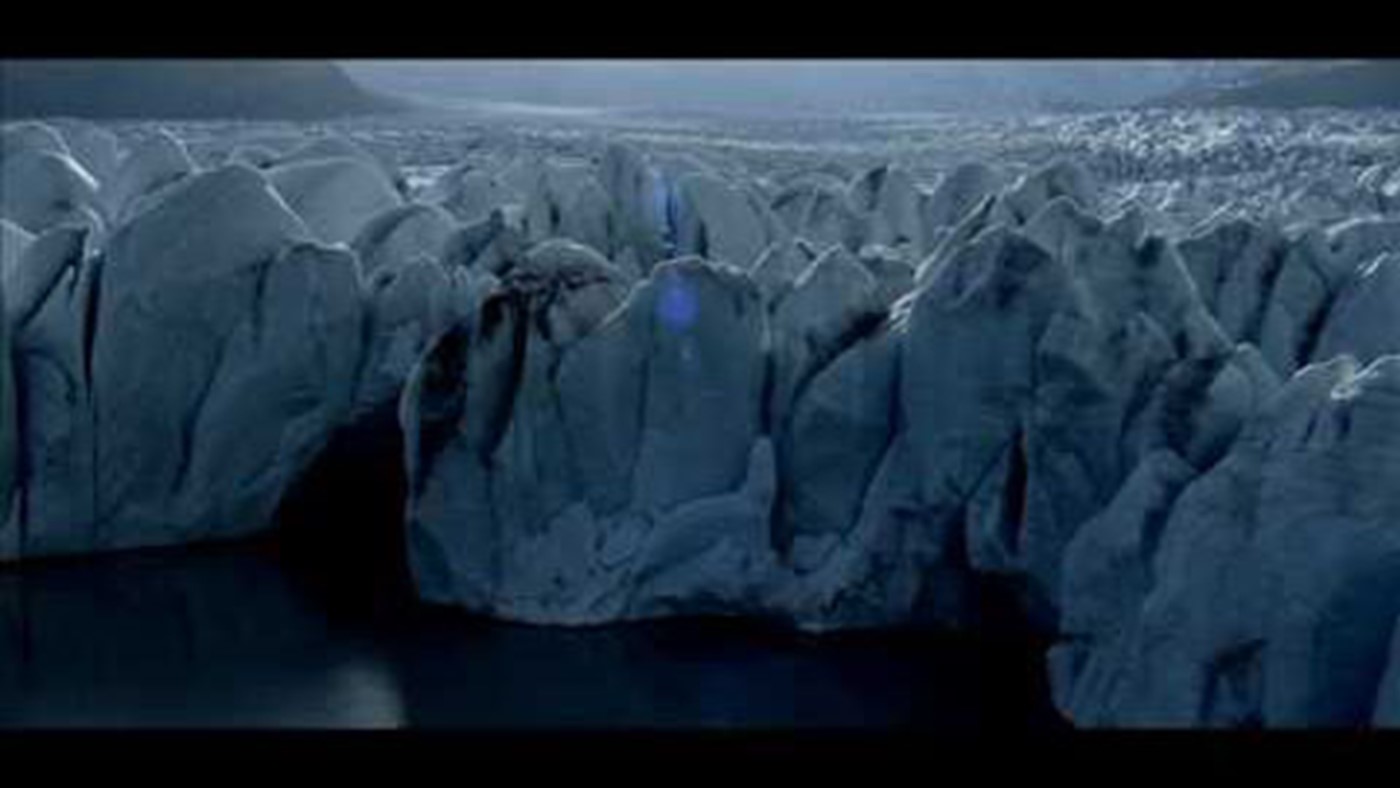 How to Get to Iceland
Iceland is easier to get to than you might think! No matter the time of year, there are plenty of travel options for you to choose from.
By Air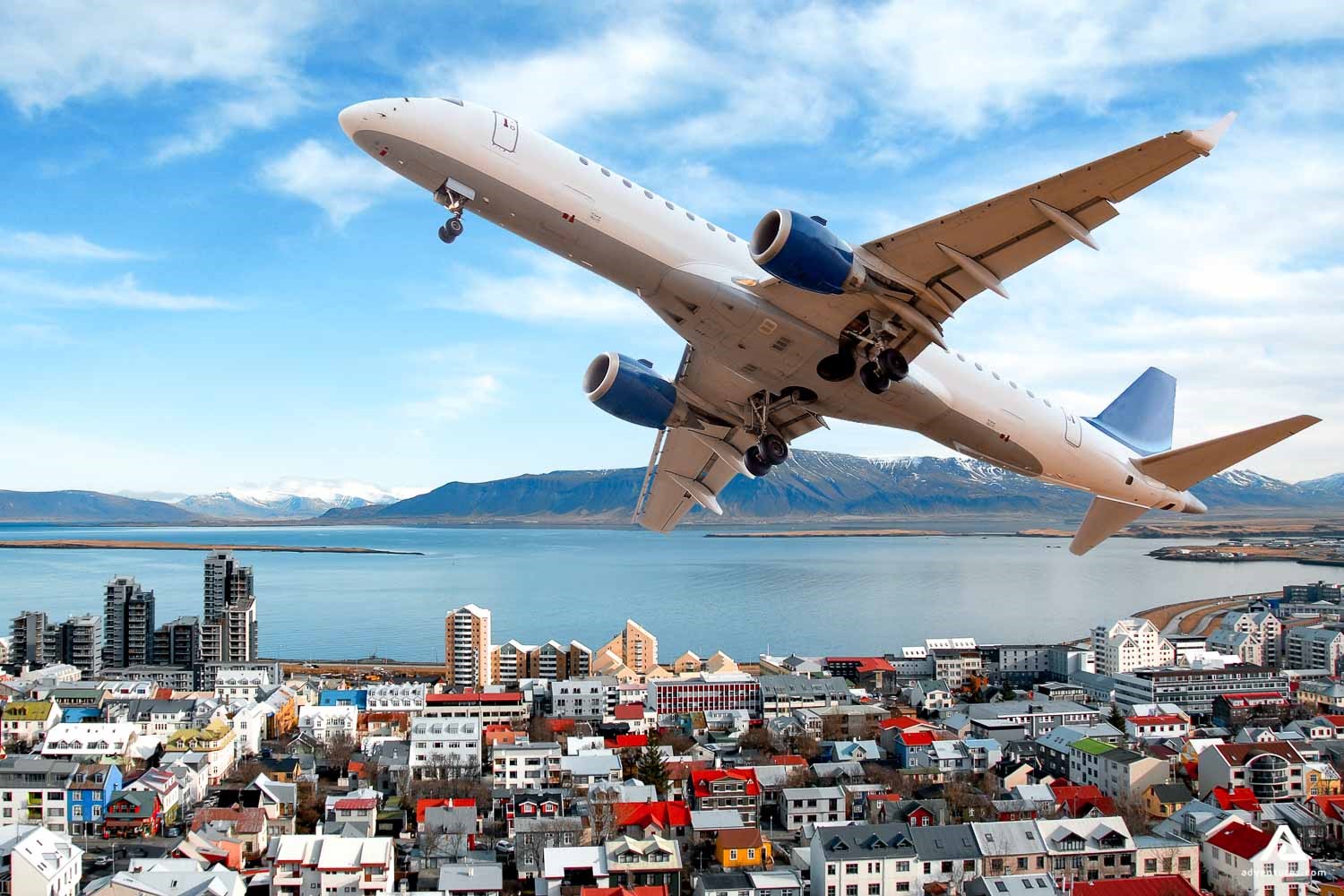 Flying is the fastest way to get to Iceland. Virtually all international flights land at Keflavík International Airport, about 31 mi (50 km) from Iceland's capital city, Reykjavik. As of today, over 25 airlines operate scheduled flights to Iceland. Typical flight times are 3-4 hours from Europe and 5-6 hours from the U.S.
If your stay in Iceland is under 90 days, no visa is required for travelers from the UK, Ireland, Canada, the EU, the USA, Australia, New Zealand and countries that are signed up to the Schengen Agreement. Just don't forget that your passport must be valid for 3 months beyond your return day!
We cover all the information about airports and flights to Iceland in detail later in this guide.
By Boat
If you wish to take your own vehicle to Iceland, car ferry transport from Denmark is a great alternative. Norröna Ferry (operated by Smyril Line) sets sail once a week from Hirtshals, Denmark and travels to Seyðisfjörður in eastern Iceland. Along the way, the ferry stops in the Faroe Islands, giving you the opportunity to explore the archipelago either on your way to or from Iceland.
Cruises
Iceland is fast becoming a popular cruise ship destination, especially for transatlantic journeys. Passengers who dock in Iceland have the option to take shore trips that usually last a day or two. Cruise lines like Holland America Line, Hurtigruten, Princess Cruises, and Norwegian Cruise Line stop in Iceland. You can find the whole list of the cruises that dock in Iceland on the Cruise Iceland website.
What is the Best Time of Year to Go to Iceland?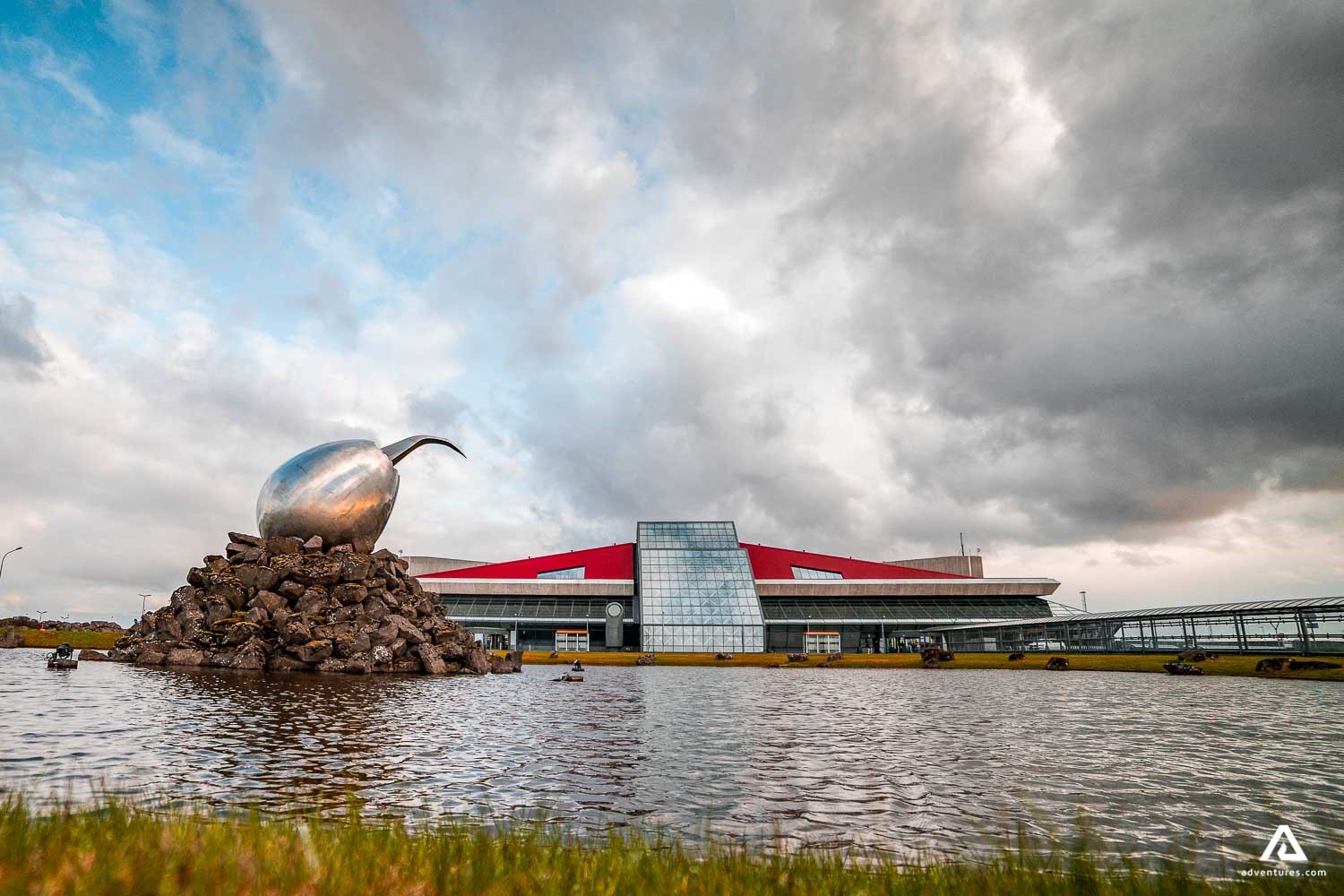 Iceland is a great destination all year round. The best time to visit this volcanic island really depends on what you're looking for. 
For most visitors, summer is the best time to visit Iceland. At this time of year, expect nice weather and long days. The midnight sun stays visible in the sky for more than 21 hours in June. However, summer is also a peak season. This means bigger crowds and the highest prices.
During shoulder seasons, you can get cheaper prices and still access most of the tourist destinations. This comes at the price of shorter days and colder weather. However, you'll save money and escape the biggest tourist crowds. 
Winter is the best time to enjoy outdoor activities, such as snowmobiling or glacier hiking. However, you'll experience the shortest days and coldest weather. On the other hand, you'll get the best airfare and accommodation deals. 
If you coming to Iceland to see the Northern Lights, the best time to visit is from September to April. That's right, this is the Northern Lights season in Iceland. As October and November tend to have the clearest skies, these months are the best to spy the aurora.
The Cheapest Time to Fly to Iceland
Needless to say, flight prices highly depend on the season. Airfares are highest during peak season, lasting from June to August. Also, ticket prices tend to increase for flights departing around 2 weeks before Christmas and 2 weeks after the New Year. 
Airfare costs drop during shoulder seasons which are September to November and April to mid-June. Prices are usually at their lowest from November to March.
How Much are Flights to Iceland?
Depending on the season and the day of the week, prices might vary significantly. Currently, the most popular flights are from London, Copenhagen, and New York City.
If you're flying from mainland Europe, expect prices ranging from $100 to $200. If you're flying from North America, flight tickets will be over $400.
Finding Cheap Flights to Iceland
You can find the best flight deals online, booking either directly through airline websites or via third-party websites.
The most effective way to find cheap flights to Iceland is to use flight comparison websites. Their meta-search engines scan numerous flight options to find the best offers. This way you can avoid the hassle of going through all the airline websites. Not bad at all, right?
As of today, the best tried and tested flight search sites are Skyscanner, Kiwi, Momondo, Google Flights, and Kayak.  All these sites have their pros and cons, so it's hard to say which one is number one. The best advice is to check two or three of these sites just in case a cheaper option is out there.
How to Get Around Iceland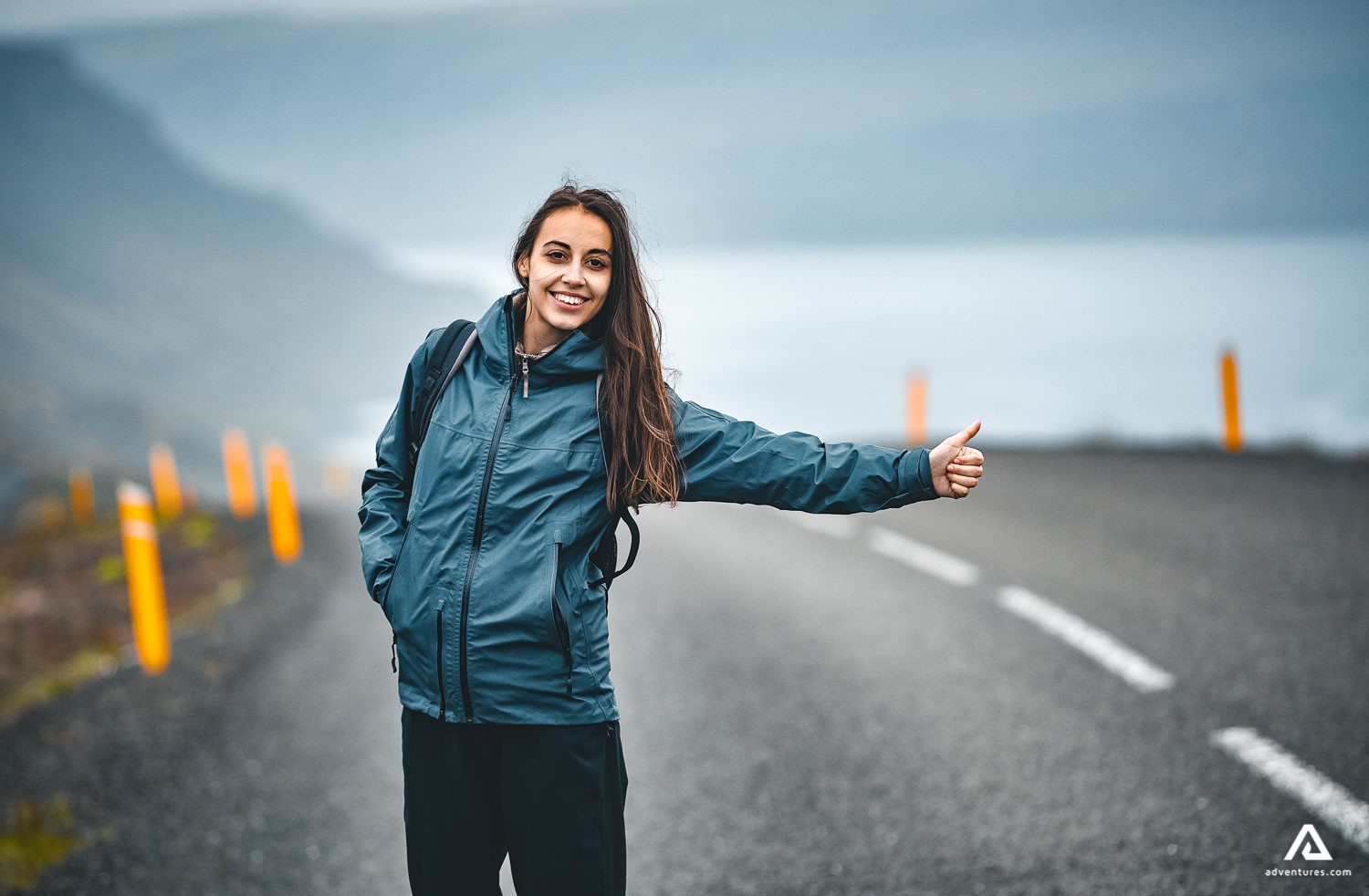 By car: Driving is the most popular way to get around Iceland. You can easily rent a car from several  car rental agencies in the country. The major car rental companies are Hertz, Avis, and Budget. If you'd like to rent a camper, check out Campervan Iceland.
In Iceland, you'll be driving on the right-hand side of the road. Speeds are measured in kilometers per hour. The majority of the country's attractions can be reached via paved roads. There are, however, some stretches of gravel road that require a 4x4 vehicle.
All drivers should keep in mind that roads in Iceland can be rough even in summer. Strong wind, ice, and sandstorms might dramatically affect driving conditions. Always check weather and road conditions on en.vendur.is and www.road.is. If you don't feel confident driving in a foreign land, check out guided tours in Iceland designed to meet your needs.
By air: If you want to maximize your time in Iceland, internal flights would be a way to go. Iceland has a well-developed network of domestic flights, which connects various cities of the country. Domestic flights depart from Reykjavik Airport, located about 1 mi (2 km) from the city center.
By bus: In summer, long-distance buses run to many popular tourist destinations. The major bus companies are Strætó, SBA-Norðurleið, and Sterna. However, keep in mind that buses run less frequently or not at all in winter. You can find all the bus routes on the Public Transport website. 
By bicycle: Cycling in Iceland is a fantastic experience, but you need to be prepared for notoriously fickle weather and rugged terrain. As there can be considerable distances between towns, you need to be fit and experienced in repairing a bike. Always adjust your route according to the weather. 
By foot: Iceland has many hiking trails. While some trails are easy, others might be challenging. Regardless of the time of the year, you need to be equipped for all four seasons. Some routes might require boot spikes called crampons. If you don't feel experienced enough to hike alone, opt for a guided hiking tour with an expert guide. 
By ferries: Iceland's ferry system connects the mainland with nearby islands and fjords. The popular routes take you to the Westman Islands in the south, Grímsey and Hrísey in the north, and Flatey in the West. The ferry lines Baldur and Herjólfur allow you to take your car. However, we recommend booking ahead for car passage.
Flying to Iceland: Everything You Need to Know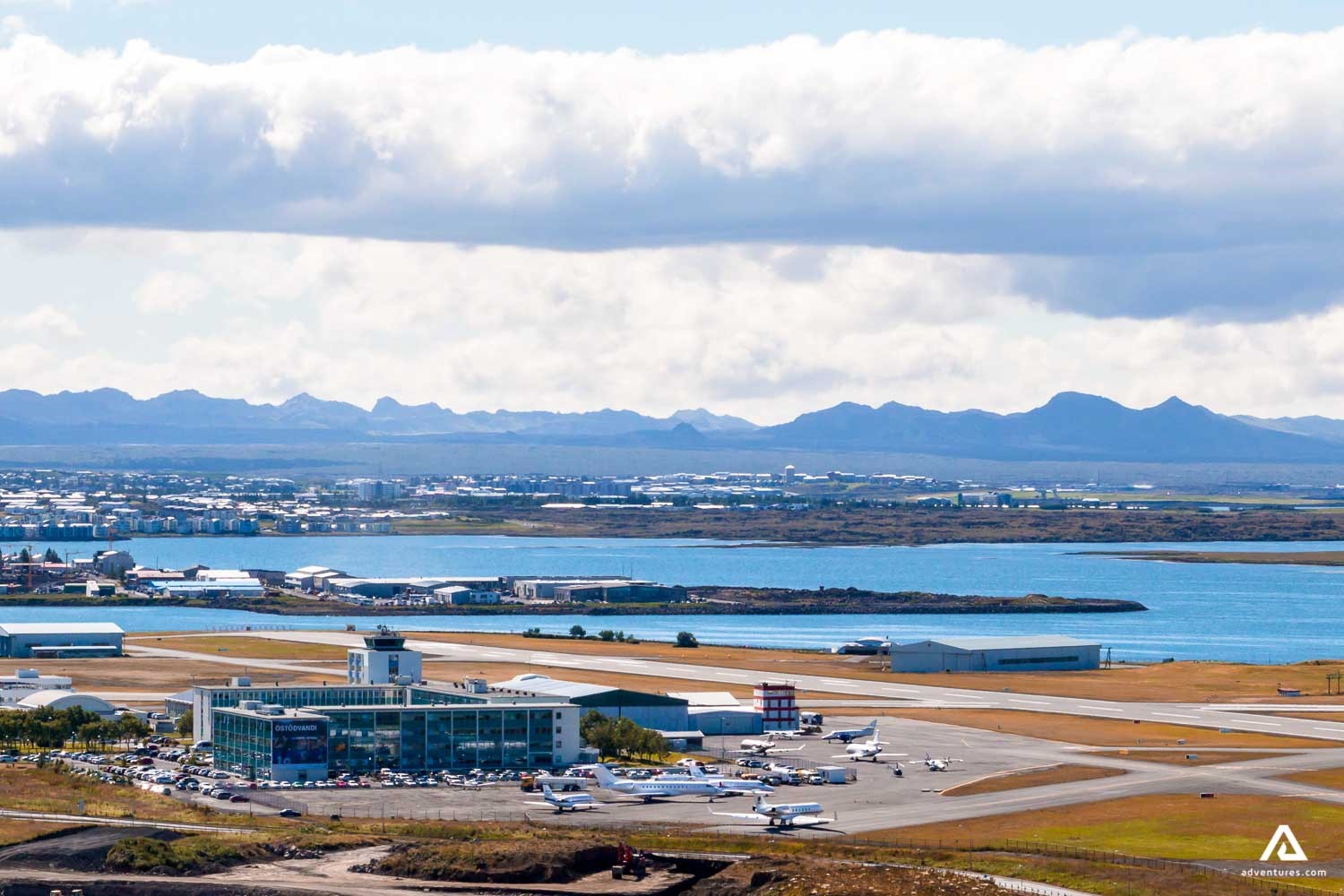 Flights to Iceland
Today, you can find direct flights to Iceland from over 60 destinations worldwide. Some airlines fly year-round, while others are limited to the summer season. 
Isavia, Iceland's airport operator, reports that 28 airlines now fly to and from Iceland during the summer months. 
Most flights from the USA, Europe, and Canada land at Keflavik International Airport (KEF), Iceland's largest and busiest airport. 
As of today, there are no direct flights to Iceland from Asia, Africa, or Australia but you can easily find a connecting flight from a destination that does arrange flights to Keflavik.
Iceland's Airports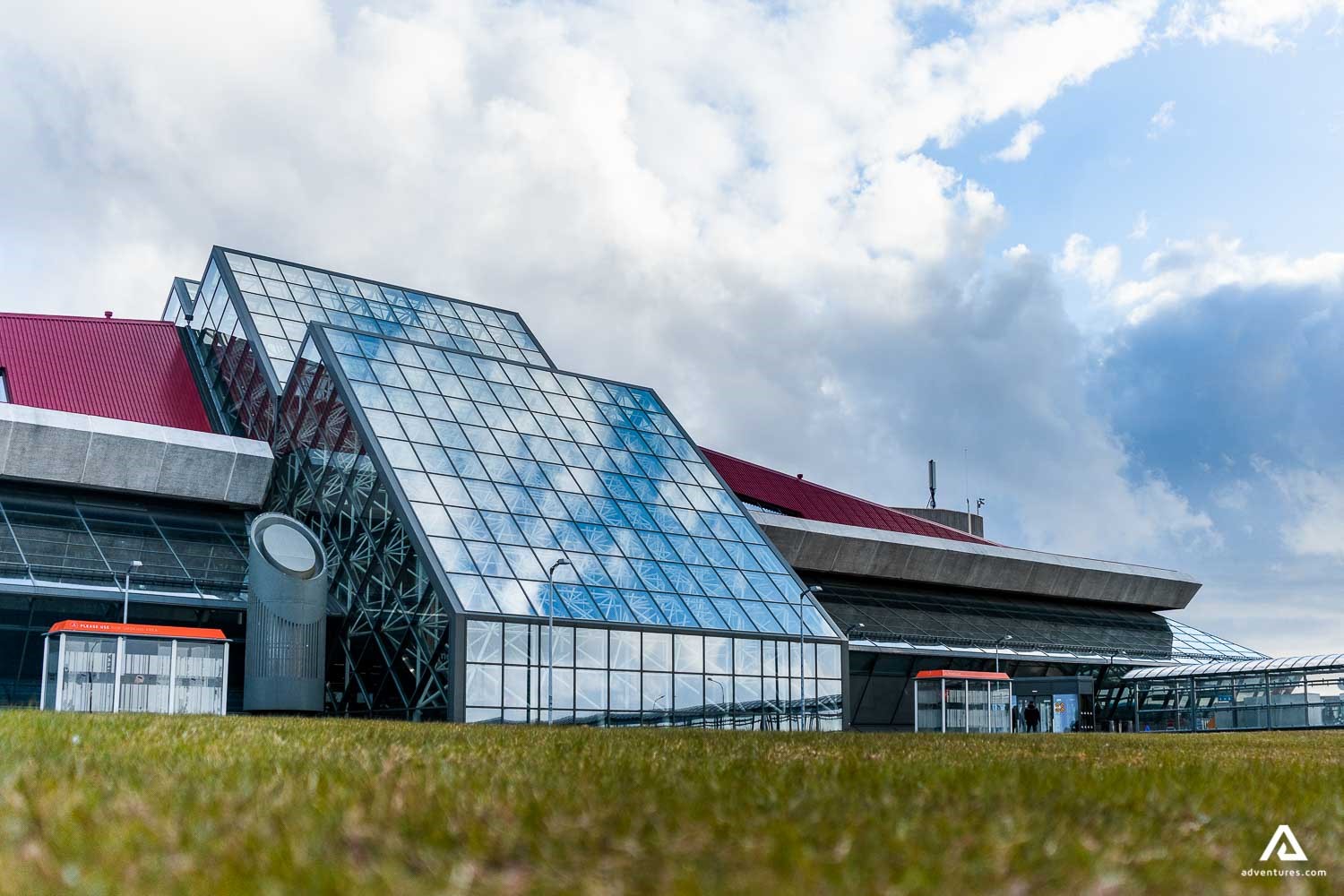 If you're heading to Iceland, you'll probably end up at Keflavik International Airport, Iceland's main airport. The airport is located about 30 mi (48 km) west of Reykjavik, the bustling capital city of Iceland. 
Most international flights connect to Keflavik. However, Iceland has a few smaller airports — Reykjavik Airport, Akureyri Airport, and Egilsstadir Airport— that also host international flights from Greenland and the Faroe Islands.  
Want to explore Iceland's far-flung destinations? Fly into one of the many domestic airports that connect various cities and towns around the country. 
Iceland's domestic airports are: Reykjavik, Akureyri, Egilsstadir, Isafjordur, Vestmannaeyjar, Husavik, Hornafjordur, Grimsey, Bildudalur, Vopnafjordur, Thorshofn, and Gjogur.
Keflavik Airport Guide
Keflavik Airport (KEF) is located in the municipality Sandgerði, about a 40-minute drive from Reykjavik. The airport is a major transfer point for airlines flying between North America and Europe. The international airline of Iceland, Icelandair, even offers free stopovers in Iceland. 
About 98% of Iceland's international passengers land at KEF. According to Isavia, there have been around 5 million passengers already in 2019. Despite the number of passengers, Keflavik is famous for keeping wait times down to a minimum.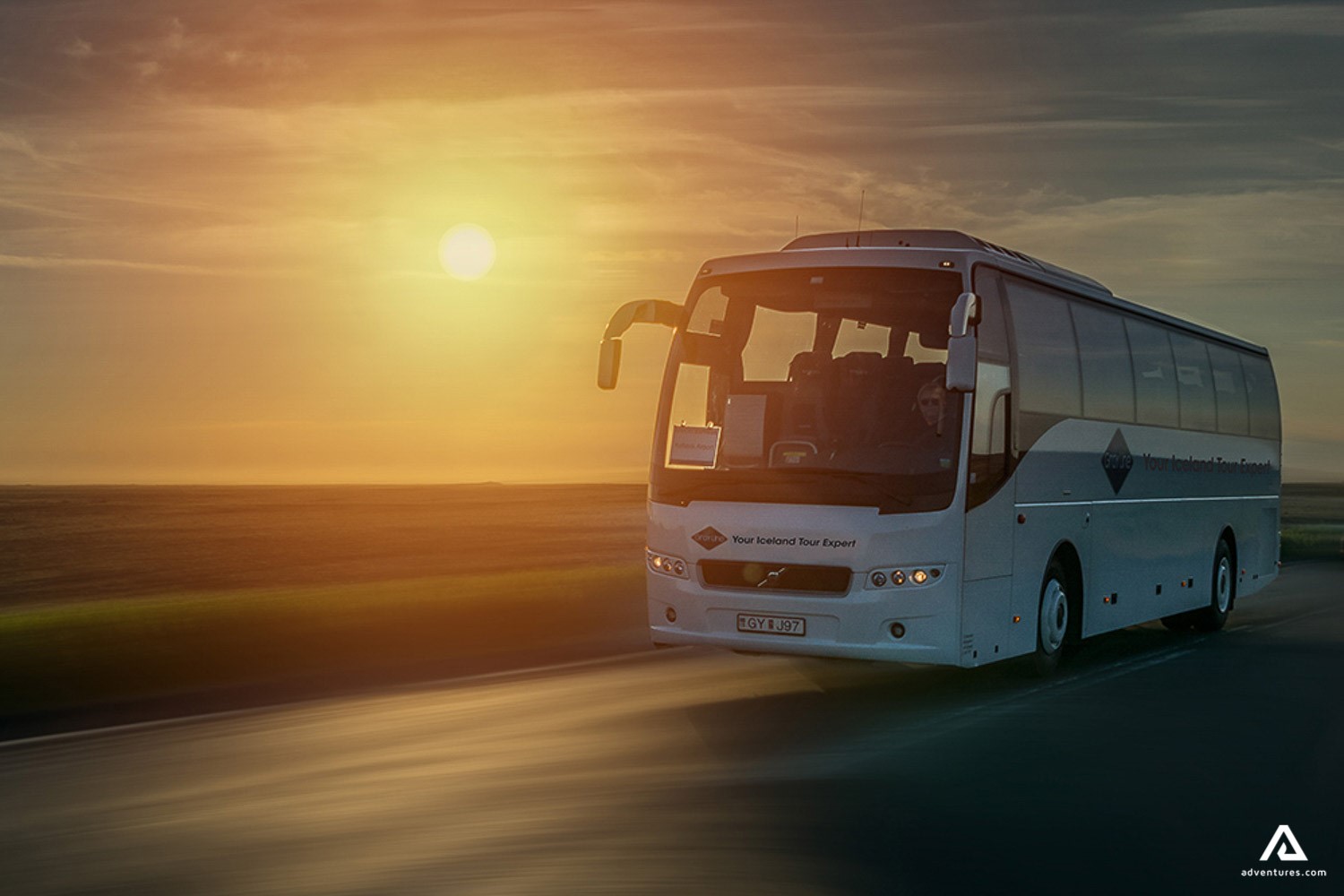 Leif Erickson Terminal
Keflavik Airport has only one terminal, which means you'll find it super easy to navigate. 
The terminal is named after Leif Erickson. He was the first European to visit North America before Christopher Columbus. It's somewhat symbolic that today Leif's terminal plays a major role in journeys across the Atlantic. 
Here is what KEF offers to make your stay as enjoyable as possible. 
Want to connect with the world? KEF offers

free unlimited WiFi.

Simply connect to the "Kefairport-FreeWifi" network. No password needed.
Want to have your last-minute cigarette before your flight? Head to the

smoking area

by the restrooms in the departure hall, gate area D.
Feeling lost? You'll easily notice an

information desk

in the departure hall. The friendly staff is always there to help you.
Need a little bit more currency for your trip? Find a

currency exchange

at Arion Bank in the arrival area. Arion is also at your service at departure halls.
Traveling with kids? Keflavik has

play areas

on both the first and second floors.
Hungry? The upper floor has plenty of

dining options

. Choose from cafés, quick bites, self-service and gourmet restaurants, as well as bars.
Looking for souvenirs? On the second floor, there are many

airport and duty-free shops

. From Icelandic skincare products to handicrafts, you'll find gifts to bring home with you.
Naturally, there are also showers, rest zones, baggage carriers and wheelchairs for your convenience.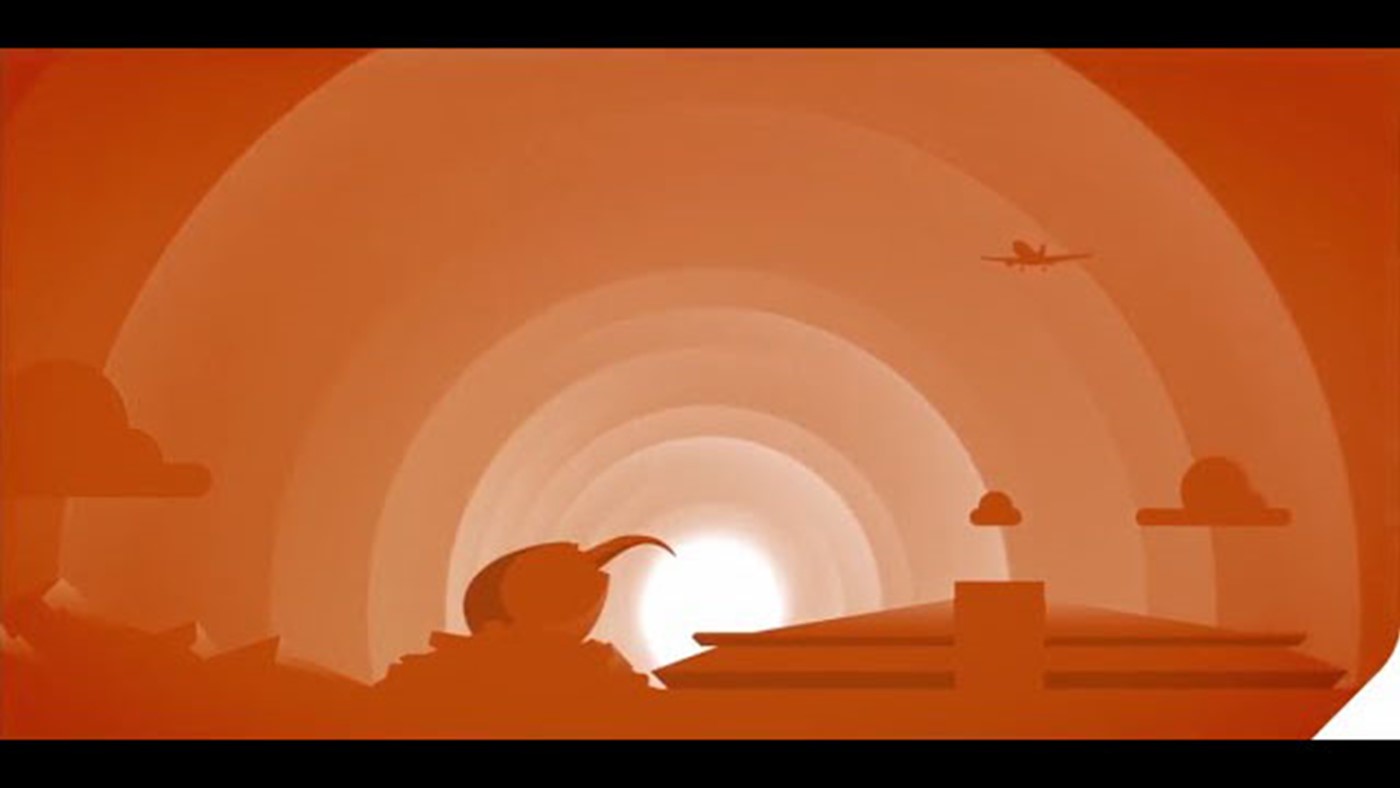 Keflavik to Blue Lagoon
One of the best things about Keflavik Airport is its proximity to the famous Blue Lagoon geothermal baths. The airport is located just about 20 minutes from the high-end thermal bathing complex. You can soak in the milky blue waters before or after catching your flight.
If you have an early flight to Iceland, stop at the Blue Lagoon on your way to the capital city. The same will work equally well for your departure day. If you have a late flight, arrange a visit to the spa on your way to the airport. Whenever you go, don't forget to book the Blue Lagoon in advance.
A Short History
Keflavik Airport was built by the U.S. military during World War II, and has been operating since 1943. The airstrip was first named Meeks Field after George Meeks, a young US pilot who died there. After the war, the airport was returned to Iceland and renamed Keflavik, after the nearby town.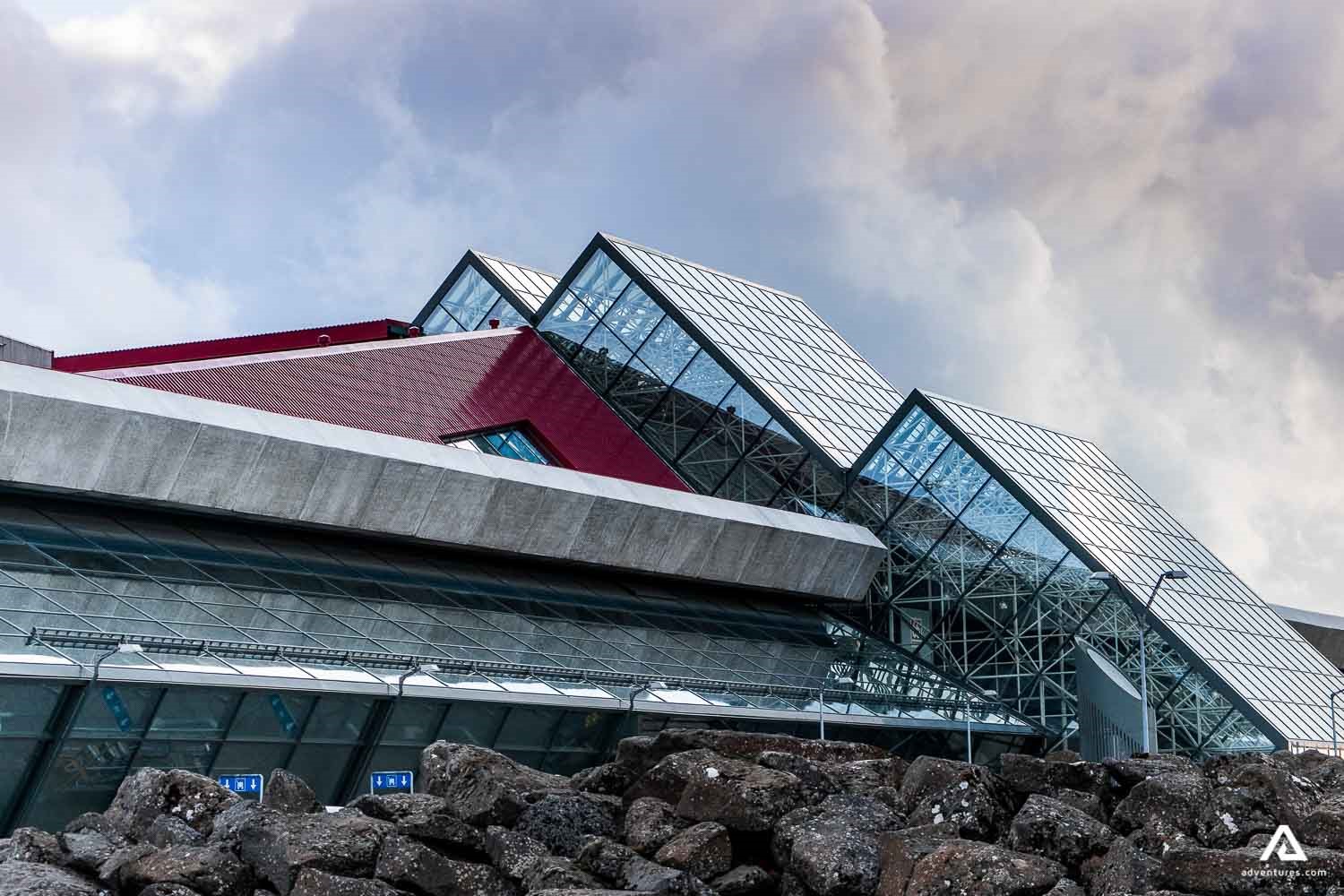 Airlines That Fly to Iceland
We've compiled a list of all the airlines that fly to Iceland as of 2019. Keep in mind that some of them only offer flights seasonally. 
Icelandair, Play, Airbaltic, American Airlines, Air Canada, British Airways, Delta, Lufthansa, Easyjet, Norwegian, SAS, Wizz Air, Primera Air, Finnair, Czech Airlines, Vueling, Iberia Express, TUI Airways, Air Greenland, United Airlines, Transavia, Jet2, Austrian Airlines, Atlantic Airways, and Smarwings.  
Eagle Air and Icelandair operate domestic flights within Iceland. Additionally, Air Iceland Connect has flights to Greenland.
Iceland's New Budget Airline PLAY
In March of 2019, Iceland's budget carrier WOW Air went bankrupt. This caused heated discussions about the future of the airline and how it will affect tourism in Iceland. However, a new Icelandic budget airline was founded from the bankruptcy of WOW Air and is called PLAY.
PLAY will begin operations to six destinations in Europe, but plans to add flights to four North American cities in the near future. The airline has already launched a new website and ticket sales are scheduled to begin at short notice.