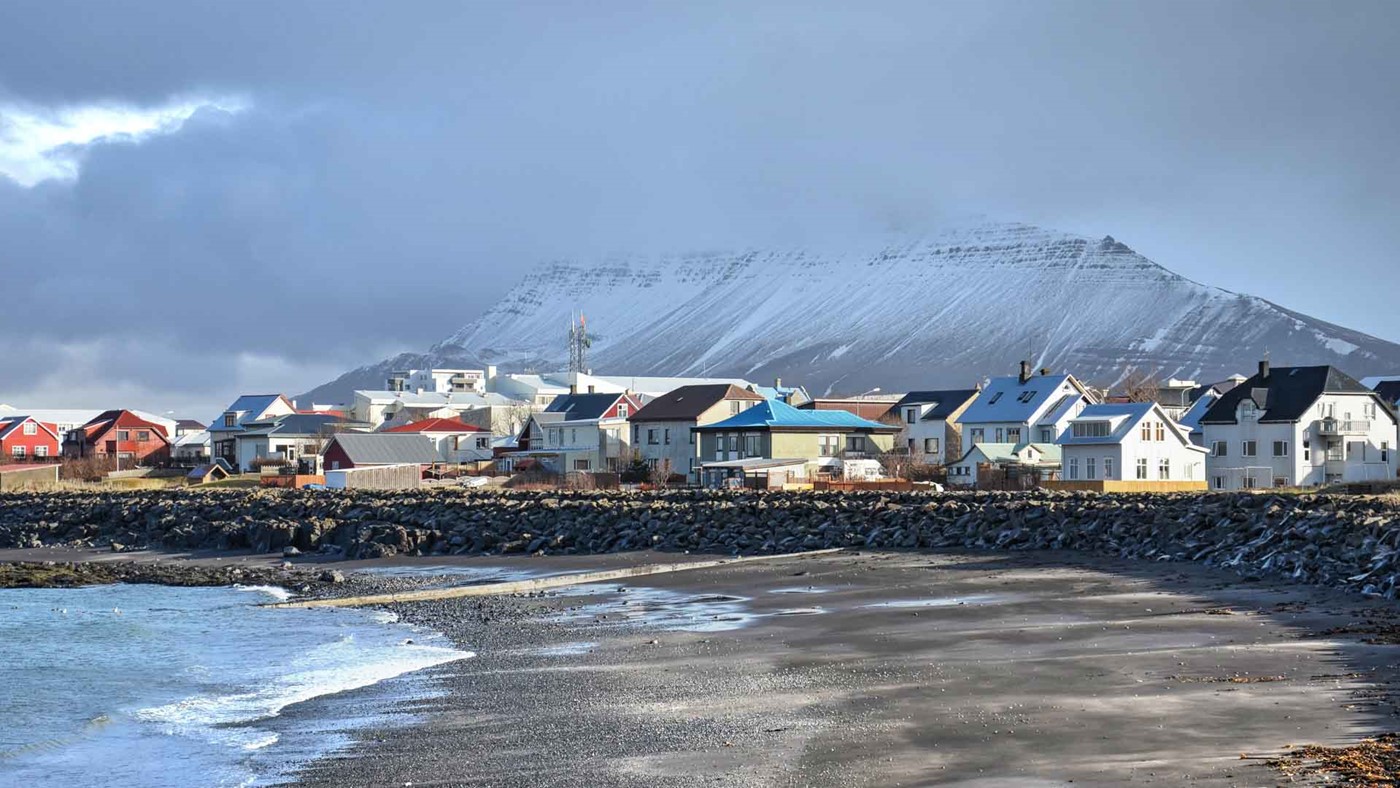 Where is Akranes?
How to reach Akranes
If you are driving on your own, the best way to reach Akranes is to take Ring Road 1 from Reykjavik. You will pass Mosfellsbaer and Mt. Esja before taking the Hvalfjardargong undersea tunnel. Look for the turn marked Akranes and drive along road 51.
Alternatively, you can take public bus number 57 and reach Akranes.
There is another option to reach Akranes, which will save you time and effort. Take a ferry from downtown Reykjavik and reach Akranes within 25 minutes.
General information about Akranes:
Area – 9 sq km (3 sq mi)
Population – 7,411
Location – Western Region, Iceland
Incorporated - 1942
Best time to visit – July-August
Top attractions – Old Akranes Lighthouse, Langisandur, Akranes Folk Museum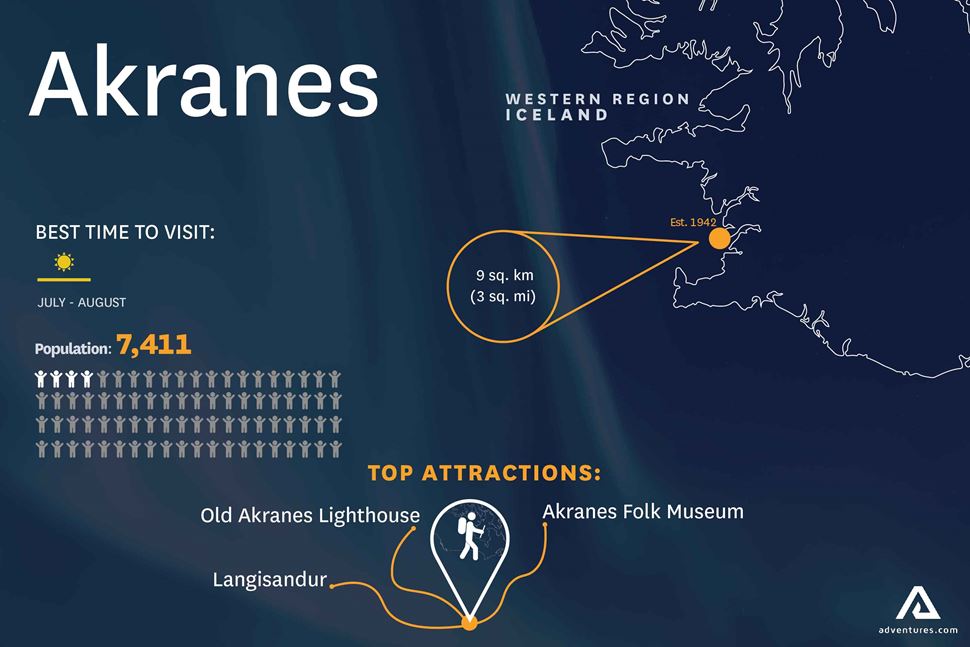 The History of Akranes
Akranes is a small harbor on the west coast of Iceland. Located near the capital, Reykjavik, this hamlet is just a 45-minute drive away. Akranes was founded as a small settlement way back in the 9th century by two brothers, Pormodur and Ketill, who hailed from Ireland. For centuries, Akranes remained a quiet town without any major activity. Like most coastal villages in Iceland, fishing was the main occupation of Akranes. During the 17th century, it developed into a fishing village. In 1942, Akranes became a municipality and saw a sudden rise in population. Industries started coming up, making the city prosperous.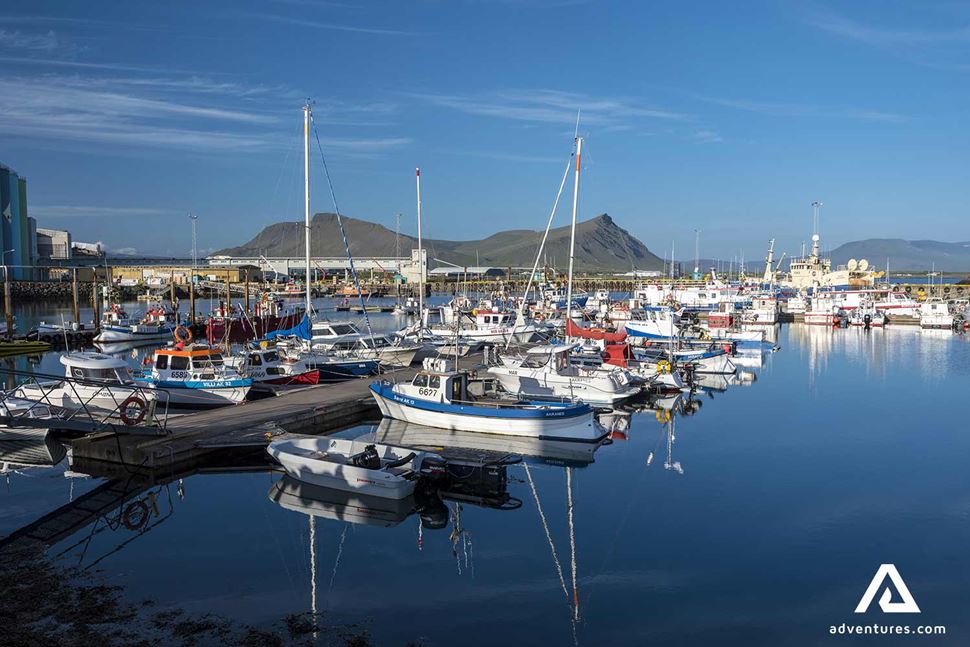 However, only in recent years, people have started eyeing Akranes as an interesting tourist spot. So, the city now witnesses a string of travelers who come here to enjoy the authentic feel of an Icelandic fishing town.
Be it natural beauty or food, Akranes has many gems waiting to be discovered. If you are looking for a relaxing holiday, it is the ideal place to unwind.
Akranes has made a foray into several music videos and films too. In the movie Fast and Furious 8, several scenes were filmed in the old abandoned cement factory of Akranes.
Olafur Arnolds filmed a part of the video Old Skin at the famed Akranes lighthouse.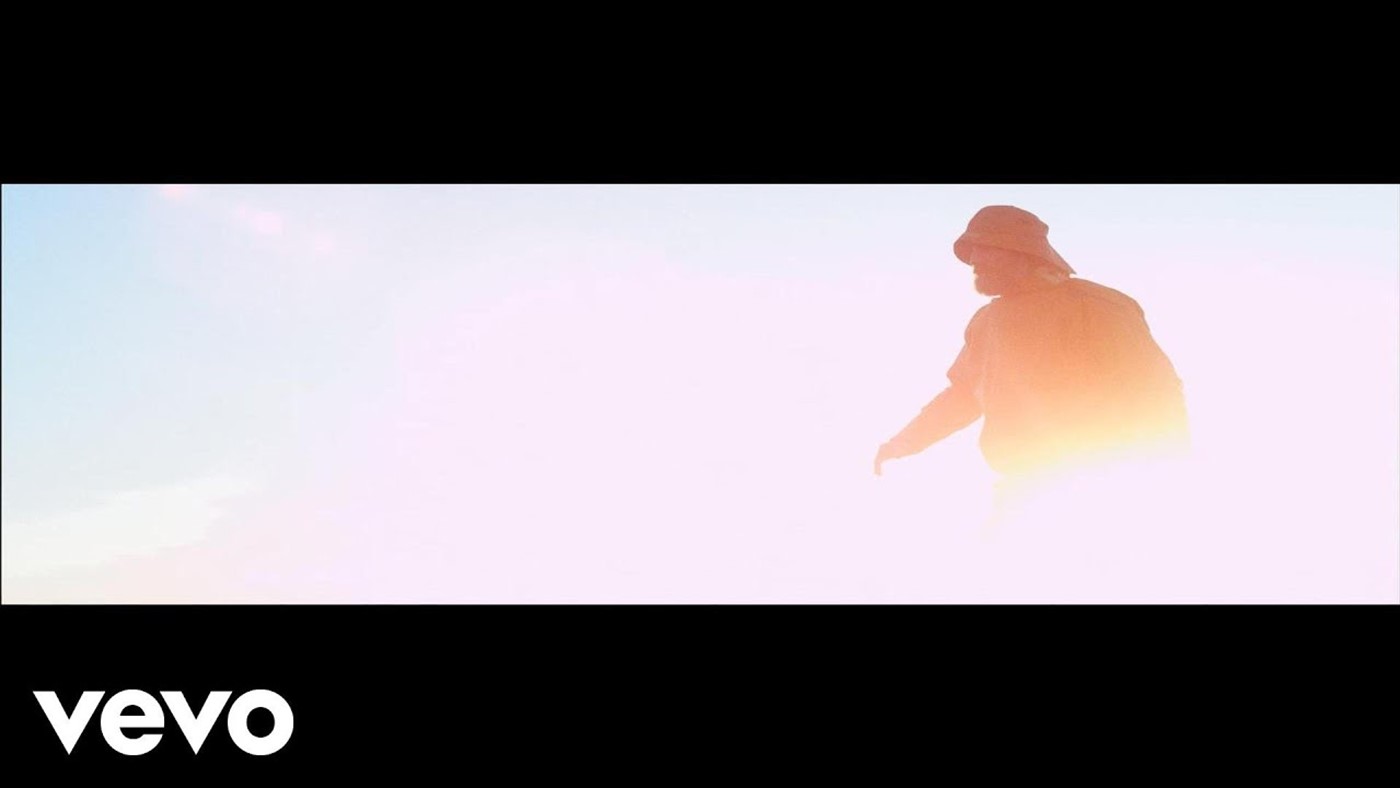 Interesting Facts About Akranes
Two Irish brothers first settled in the area of Akranes. In the 17th century, the fishing town was formed.


Akranes has a population of around 7000 people, which is quite large compared to other Icelandic towns. The city is continuing with its growth as more and more people are calling it their home.


The people of Akranes are big fans of soccer, and hence the town has a soccer team.


The drive from Reykjavik has been shortened by an undersea tunnel, which was opened in 1996. You can take that pass for free to reach the town quickly.
What to Do in Akranes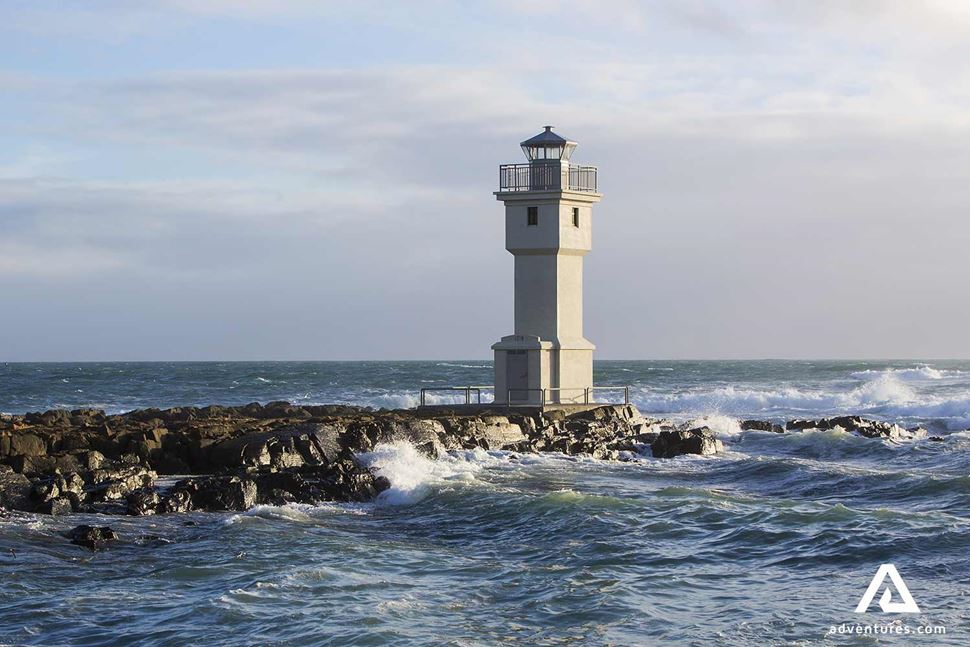 Now we come to the most interesting part—why visit Akranes? What are the things to do? Let's give you a quick introduction to the major attractions of the town and its neighborhood.
Akranesviti – What are the most common photos of Iceland you have seen? Lighthouses, right? Iceland and lighthouses are almost synonymous. Iceland has a long and rugged coastline, and to protect the sailors since medieval times, lighthouses were erected at various spots. Akranesviti is one such old and fascinating lighthouse that you must visit.
The most exciting thing about this lighthouse is that you can climb to the top to get a 360° view of the surroundings. The stunning landscape deserves your attention. The sea below is wild due to the waves breaking in from different directions.
The different levels of the lighthouse are dedicated to separate activities like exhibiting works of local artists and holding concerts.
Akranes Folk Museum – If you are interested to know the history of Akranes, this is the best place to invest your time. You will learn about the history of fishing and farming in the area. The museum holds exhibitions that throw light on the social development of the town. There are old houses and old boats that you can see.
The museum gives its visitors an insight into the lives of Icelanders from the 1900s.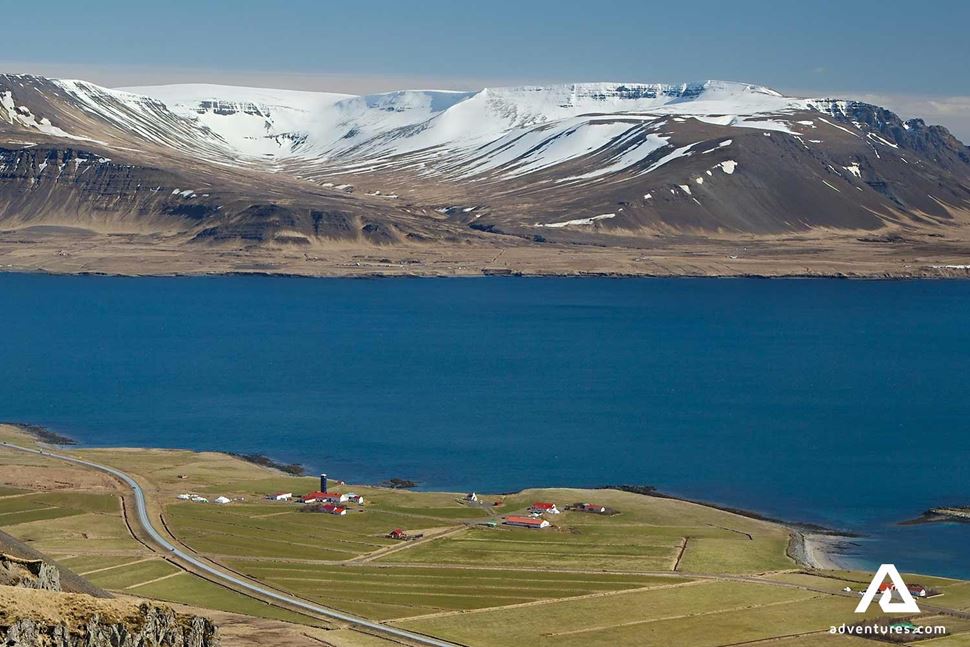 Akrafjall Mountain – This solo mountain is in the Akranes peninsula in between the coastlines of Leirarvogur Bay and Hvalfjordur Fjord. The distinct shape makes it eye-catching and a prime attraction for visitors. Hiking on it is a dream for most hikers. You will be rewarded amply when you reach the top. The sweeping views of the peninsula and the adjoining areas are worth the effort.
Dularfulla Budin – This is an intriguing place, much loved by visitors. The name translates to "The Mysterious Shop". The place gives you a glimpse of an alternate reality to find steam-powered machines. The steampunk décor will create an indelible mark on your mind. The decor is impressive and soothes the mind. You can try the traditional food of Iceland here. The site is also good for shopping, and when you get tired, relax with a glass of local beer.
The Akranes pool – If you love swimming, the local pool will give you the scope to splash around merrily. Have a great family outing at the local pool.
Festivals of Akranes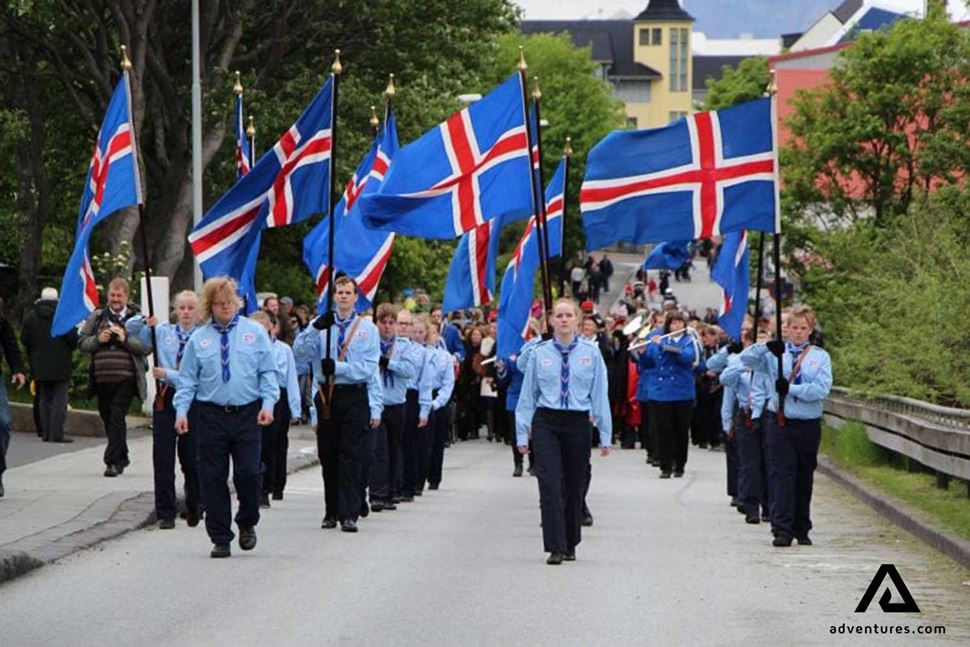 Iceland is a country of colorful festivals that are related to the tradition of the country. Akranes also celebrates these with great enthusiasm.
Sailor's Day – Since the sailing history of the country goes back centuries, the people celebrate the 1st Sunday of June as Sailor's Day. Akranes, being a harbor town, revels in the day. You will love to witness people playing games and enjoying musical acts and dances. It's hard to resist when everyone around you is rejoicing.
17th June is Iceland's National Day, and the whole country gets excited about it. You will see colorful parades in Akranes along with artistic acts. It's great to see people roaming around in their finest attire and savoring cotton candy.
Irish Days is a fascinating event that commemorates the Celtic heritage of the town. It is observed on the first weekend of July. People, dressed in Lopapeysa, the Icelandic sweater, party the whole day. The most exciting part of the day is the competition on who has the reddest hair.
Food for Pleasure – Where to Eat in Akranes?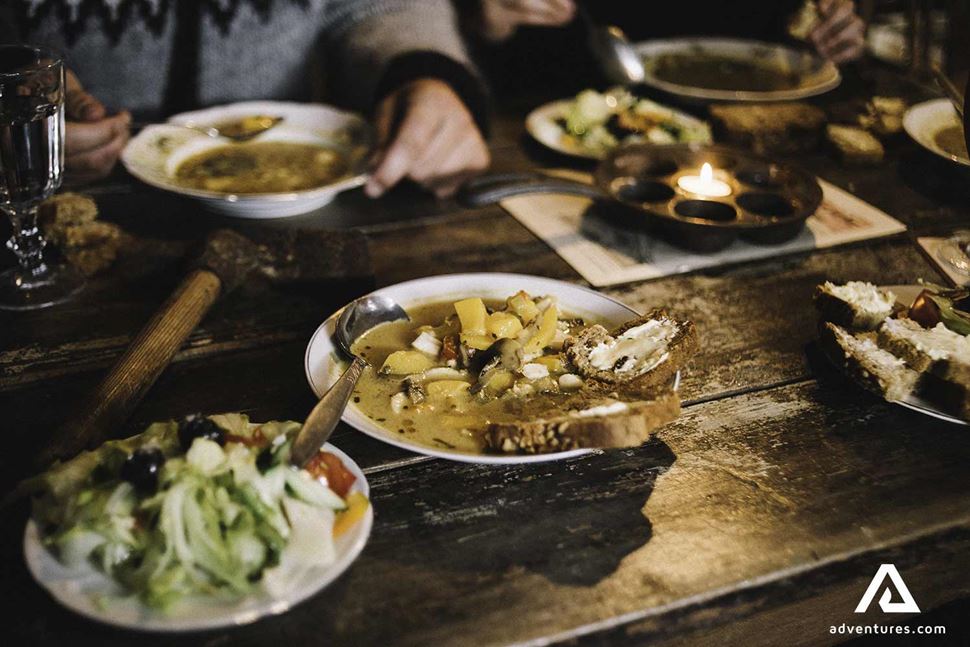 Akranes promises a memorable trip for your taste buds too. You can try different cuisines here to make your holiday more enjoyable.


If you are looking for healthy food along with good variety, Café Kaja is the right place for you. Most tourists are satisfied with its quality, and you can check out their reviews.


The best place to try traditional Icelandic coffee shop delicacies is Skokkin Café.


Is your heart craving cheesy pizza? Do you want to try lobster? Galito will satiate all your foodie demands.


Lesbokin Café – Head to this place for delicious coffee along with bread and soup.


We all love to try fancy items like lobster pasta or lobster soup. Gamla Kaupfelagid is the answer to all such cravings. It serves fantastic food.


Iceland is known for its baked delicacies, and Brauð og Kökugerðin is the place to try them. Munch on goodies that you have always wanted to taste.
Accommodations in Akranes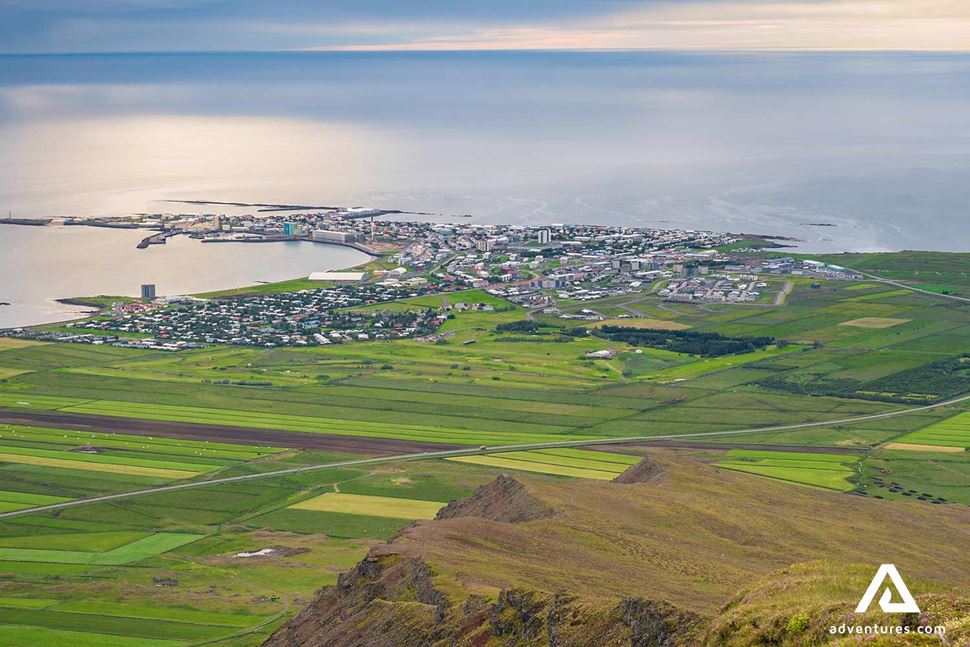 The place offers simple accommodations where you can put up during your vacation.
Akranes HI Hostel is the best hostel in the area.
If you are looking for apartments, guesthouses, and B&Bs, there are a few options:


Gallery Guesthouse
Akra Guesthouse
Teigur guesthouse
Melur Guesthouse
Camping in Akranes
Campers find Akranes delightful. The campsite is at Kalmansvik, a picturesque bay on the outskirts of the town. The views are a great draw for campers. The place also offers good services, including washing machines, showers, toilets, electricity, and dryers. The camping ground is open during summer.
Places to Check Out near Akranes
There are plenty of places to visit in and around Akranes. Here are a few of them that will make your Akranes Iceland tour more exciting:
Glymur Waterfall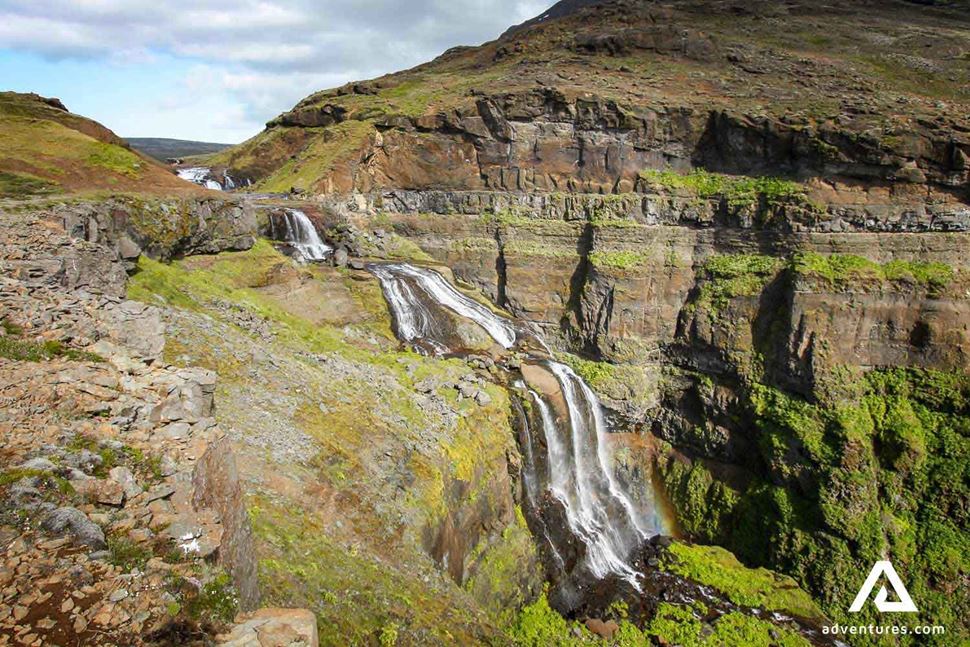 Perfect for a day trip, the waterfall entices visitors with its gigantic fall and a trail full of adventure. The water tumbles down 198 m, creating the second-largest waterfall in Iceland. The hike promises plenty of challenges and breathtaking views once you reach the top.
Hvalfjordur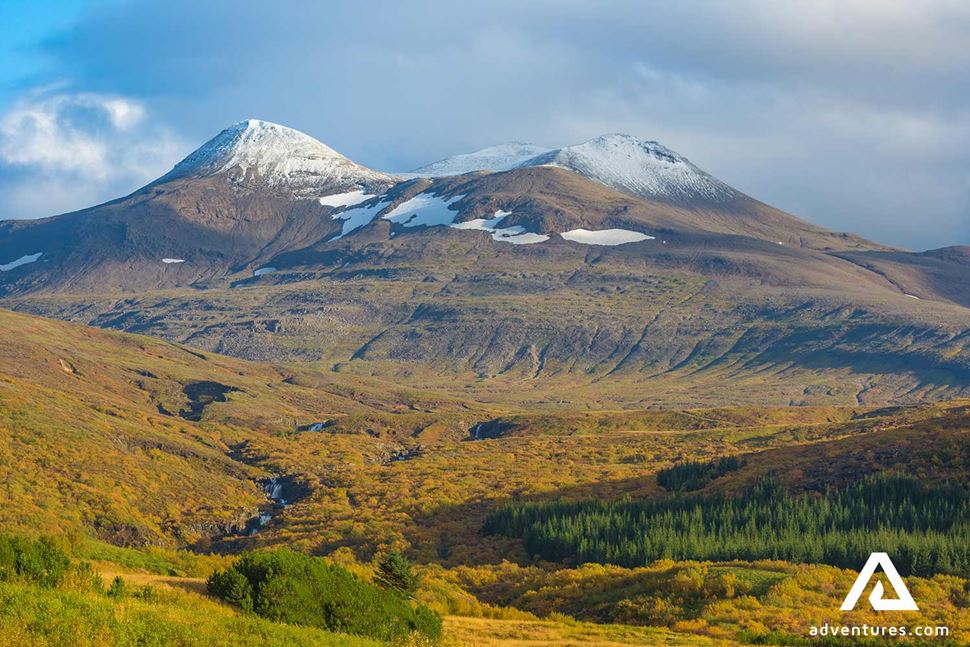 Iceland is the country of natural wonders, and fjords are a testimony to these. While touring this country, don't miss Hvalfjordur. Often referred to as the Whale fjord, this place has many lures for tourists. There is a naval base, a thermal pool, waterfalls, and spots with outstanding scenic beauty. Nature has endowed it abundantly, and you will have a lovely time here.
Borgarnes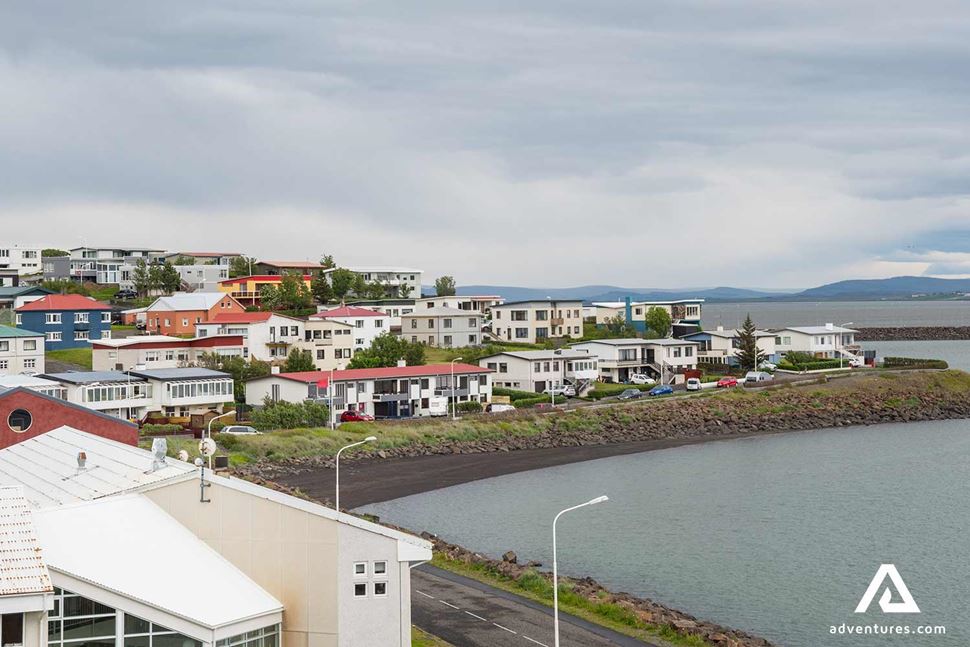 History comes to life in this small city located on the Borgarfjordur Fjord. The scenic beauty of this town is unmatched. The thriving culture of the city showcases the age-old heritage of the country.
Along with these major tourist spots, you can also include Krauma geothermal baths and Reykholt in your Akranes Iceland vacation.
The colorful façade of Akranes is sure to steal your heart. Although small, the historic city is full of legends, beautiful spots, and a cultural heritage that impresses everyone. Make sure to include Akranes in your tour itinerary to enjoy a slice of Icelandic life and culture.