WEATHER IN HVANNADALSHNUKUR
Iceland is known for its unpredictable weather conditions. On top of its highest peak, conditions can get even more random. We highly recommended attempting the summit during the summer months.
At the bottom of the peak in Vatnajokull National Park, summer temperatures can be as warm as 68°F (20°C) and as cold 50°F (10°C) with a fair amount of precipitation. The temperatures on the peak can easily drop well below 32°F (0°C) with strong winds. For more detailed weather forecast check out vedur.is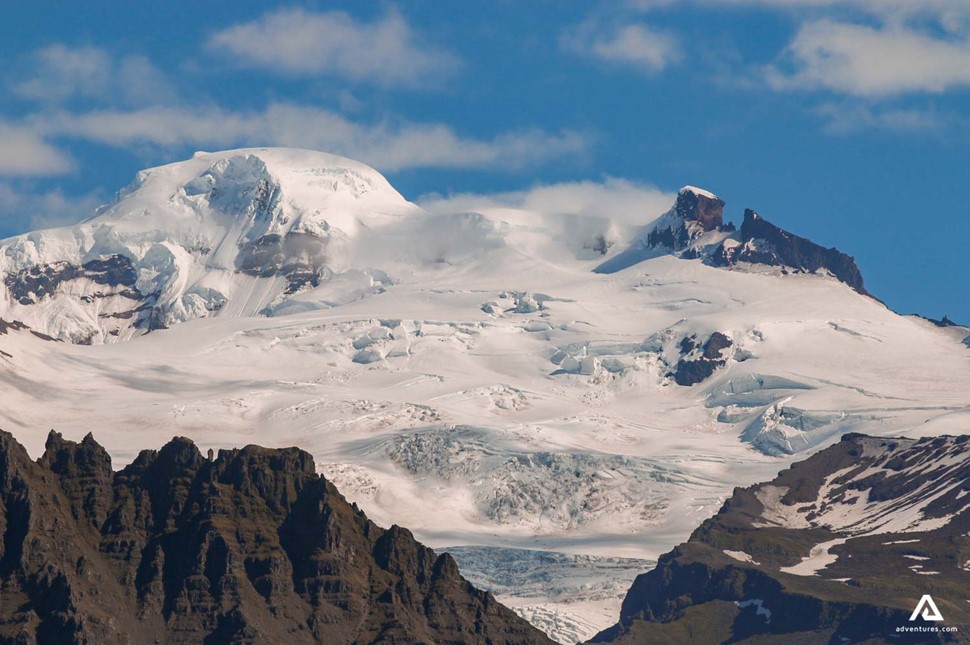 ATTRACTIONS NEAR HVANNADALSHNJÚKUR
The area around Hvannadalshnukur is filled with natural wonders and attractions. Vatnajokull National Park is one of three national parks in Iceland and packs a few stunning attractions for all adventurers.
SKAFTAFELL NATURE RESERVE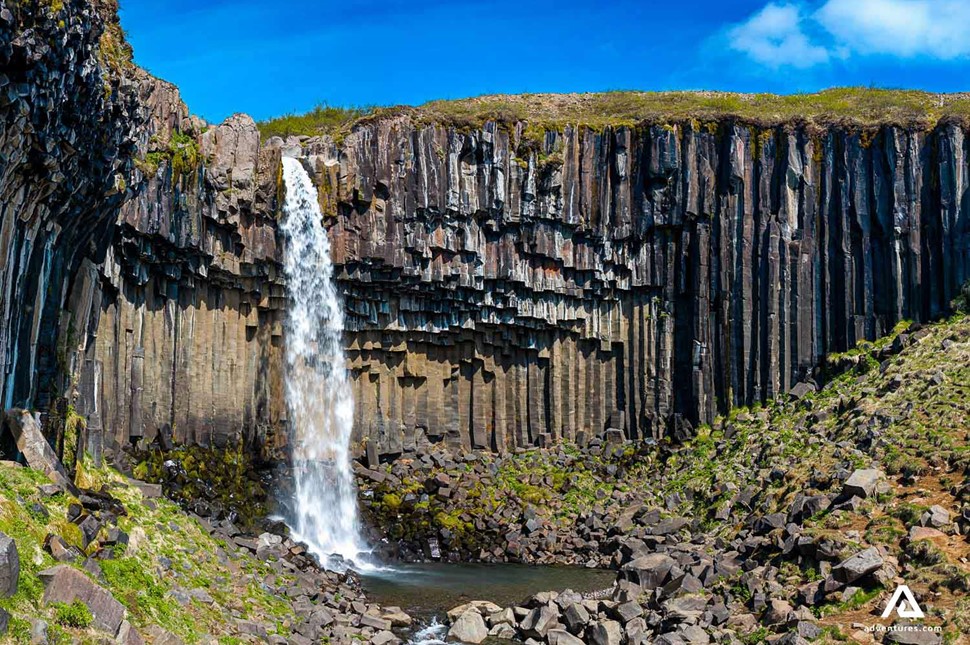 Established in 1967, the nature reserve is perfect for short and long hikes. The weather here tends to be slightly milder than in the rest of the country.
A maze of hiking trails leads you to the hidden Svartifoss Waterfall, famous for surrounding basalt rock formations, and to Skaftafellsjökull Glacier. There also is a visitor center where you can learn more about Vatnajokull National Park's history and formation.
JOKULSARLON GLACIER LAGOON
Jokulsarlon Glacier Lagoon is one of the most stunning attractions on Iceland's South Coast. Located in the foothills of Vatnajokull Glacier, the lagoon is a glacial lake. Here icebergs break free from Breiðamerkurjökull Outlet Glacier and drift off into the lake, sparkling in the sun like huge diamonds. Seals are often spotted drifting on these "diamonds".
THE DIAMOND BEACH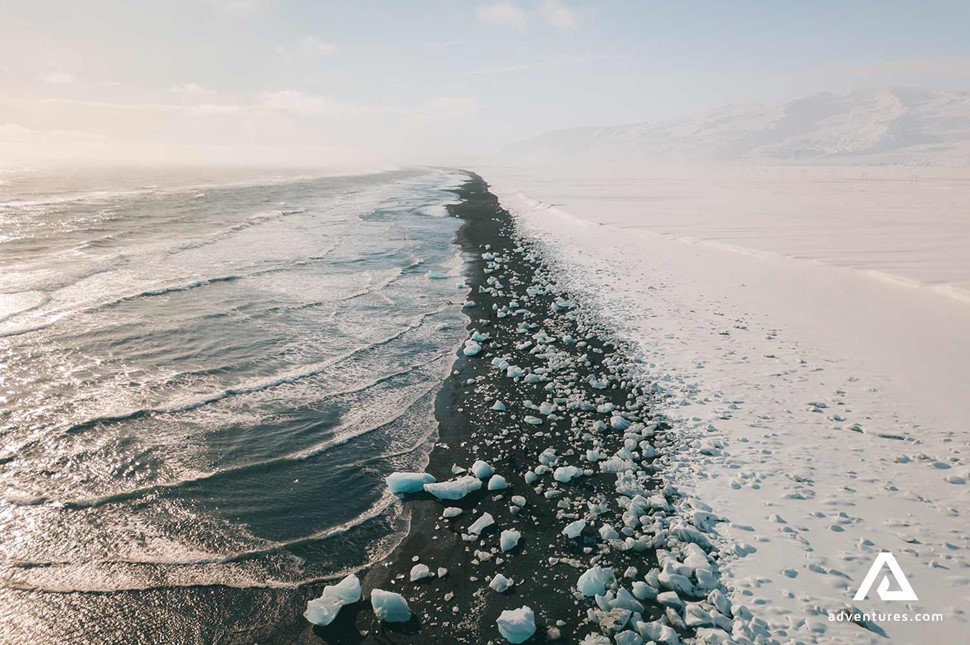 A volcanic black sand beach can be found on the other side of the lagoon. This is where the diamonds from the lagoon end their journey, giving the beach its name: the Diamond Beach. A stroll down this stunning black sand beach should be on every traveler's bucket list. See if you can spot a few seals taking a nap on the beach!
WHAT TO DO NEAR HVANNADALSHNUKUR
Have you decided to visit this beautiful region in the southeast of Iceland? Besides summiting the top of the peak, there are plenty of other equally thrilling adventures to embark upon.
CLIMBING HVANNADALSHNÚKUR
Hvannadalshnúkur is Iceland's highest mountain. While it's not particularly high in altitude, the climb will definitely demand your endurance and energy. The climbers must be in very good physical shape.
The climb itself is not technically demanding, but shouldn't be attempted without a guide. The glacier leading to the top carries a lot of crevasses and ice tunnels. Without careful hiking, accidents can happen.
GLACIER HIKING AROUND HVANNADALSHNÚKUR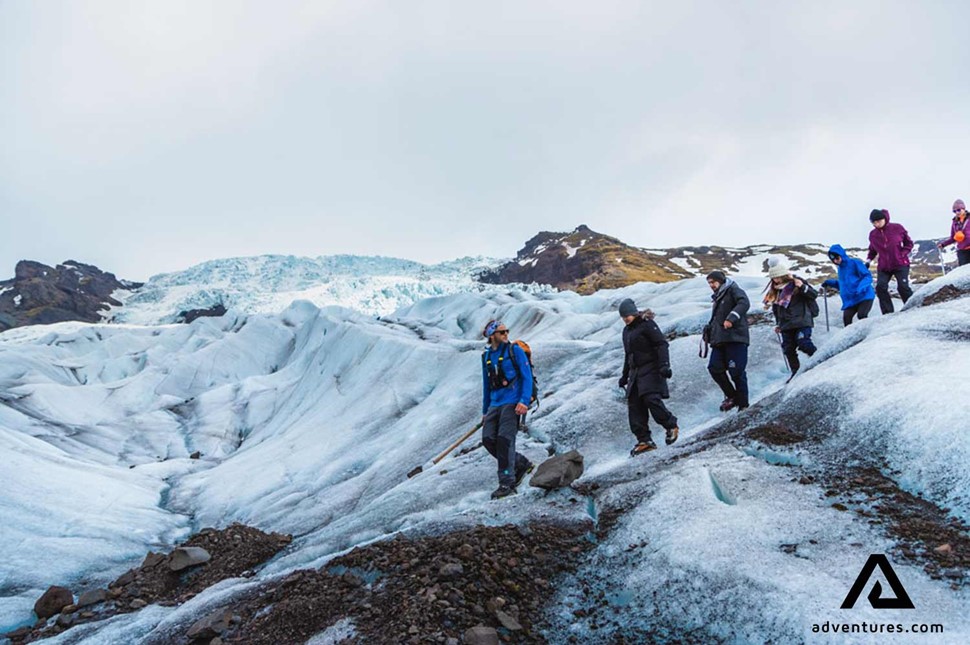 Vatnajokull Glacier is the biggest glacier in Europe and offers plenty of hiking options. Explore the vast icy expanse of Falljokull, Vatnajokull's outlet glacier, on a thrilling glacier hiking tour from Skaftafell.
The tour will take you across 1640 ft (500 m) thick ice sheet, where you'll discover towering formations, deep crevasses and learn about the history and formation of Vatnajokull Glacier.
If you're not up for a long hike, embark on our glacier walk from Skaftafell. It's suitable for most people and rewards with equally charming views.
ICE CAVING IN VATNAJOKULL GLACIER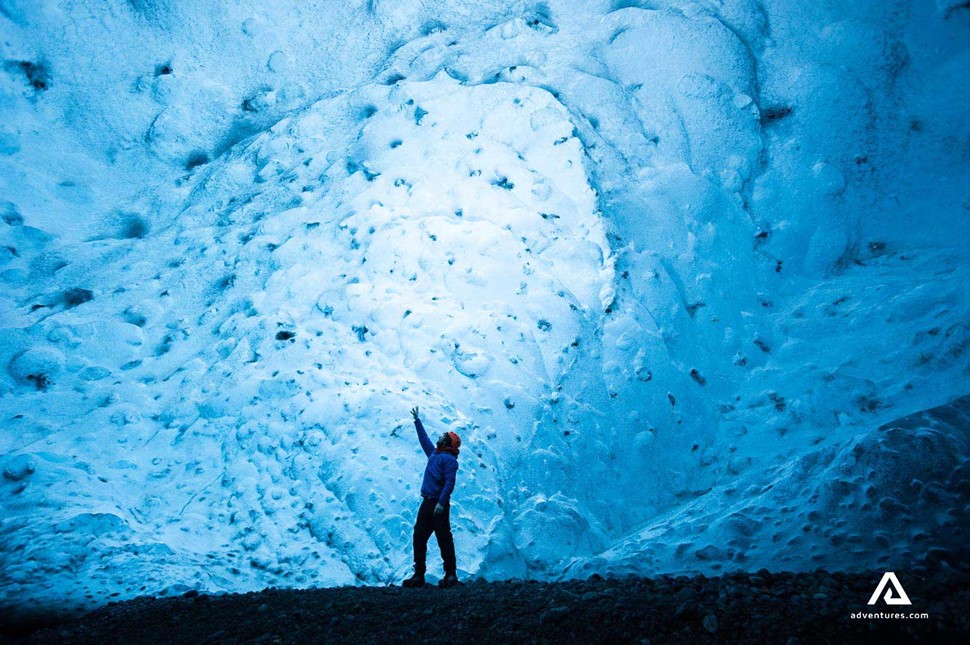 Ice caves are an ever-changing natural phenomenon. Some of them melt and reform every year, creating more and more new ice caves in Vatnajokull Glacier. Join our Vatnajokull crystal ice cave tour and explore the depths of the glacier, the various shades of blue, and crystal ice tunnels.
BOAT TOUR ON JOKULSARLON GLACIER LAGOON
One of the best ways to explore Jokulsarlon Glacier Lagoon is on an amphibian boat. You will be picked up from the shore and drive into the glacial lake on a boat. You'll have a chance to examine the diamonds on the lagoon from up close as you cruise by them. Be on the lookout for seals!
WHERE TO STAY
The area around Vatnajokull provides accommodation suitable for all kinds of travelers. Here you can find campsites, guesthouses, hotels and many other accommodation options. If you're looking to spend most of your time in the Vatnajokull area, your best option is accommodation close to Skaftafell Visitor Center or Hof.
HOF 1 ADVENTURE HOTEL
Located slightly further away from Skaftafell than Hotel Skaftafell, Hof 1 Adventure Hotel is another great option. There you'll find all the usual facilities and a sauna, as well as a jacuzzi.
Address: Hof in Öræfi
Phone: +354 478 2260
Website: Adventure Hotel Hof
Email: hof@hof1.is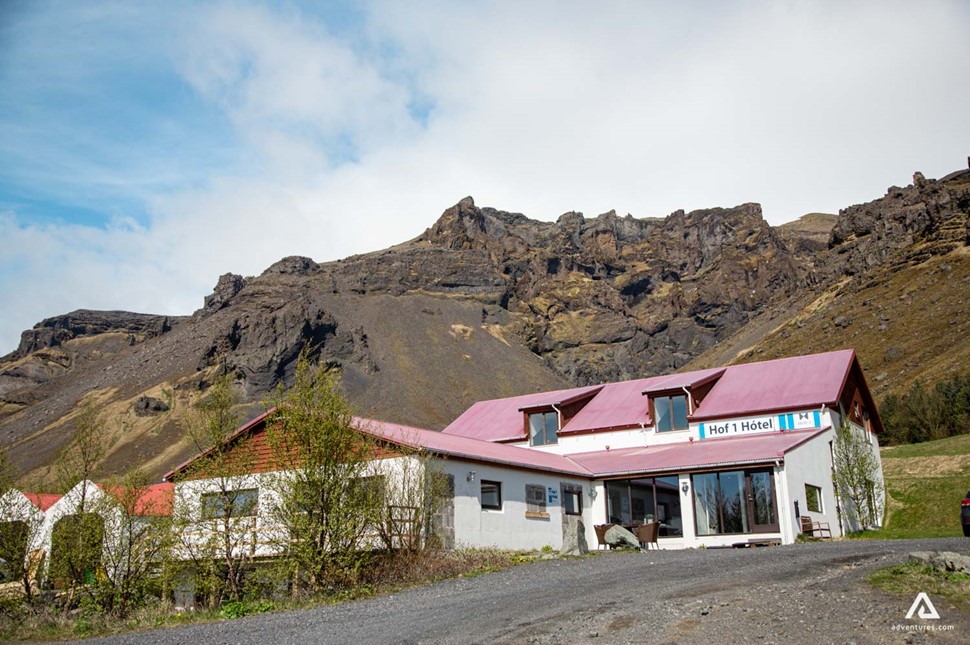 HOTEL SKAFTAFELL
A cozy, 3-star hotel, located just 1.4 mi (2 km) from the Skaftafell Nature Reserve. It has plenty of guestrooms, bathrooms, and a restaurant. a gas station is just around the corner.
Address: Freysnes- 785 Öræfi
Phone: +354 478 1945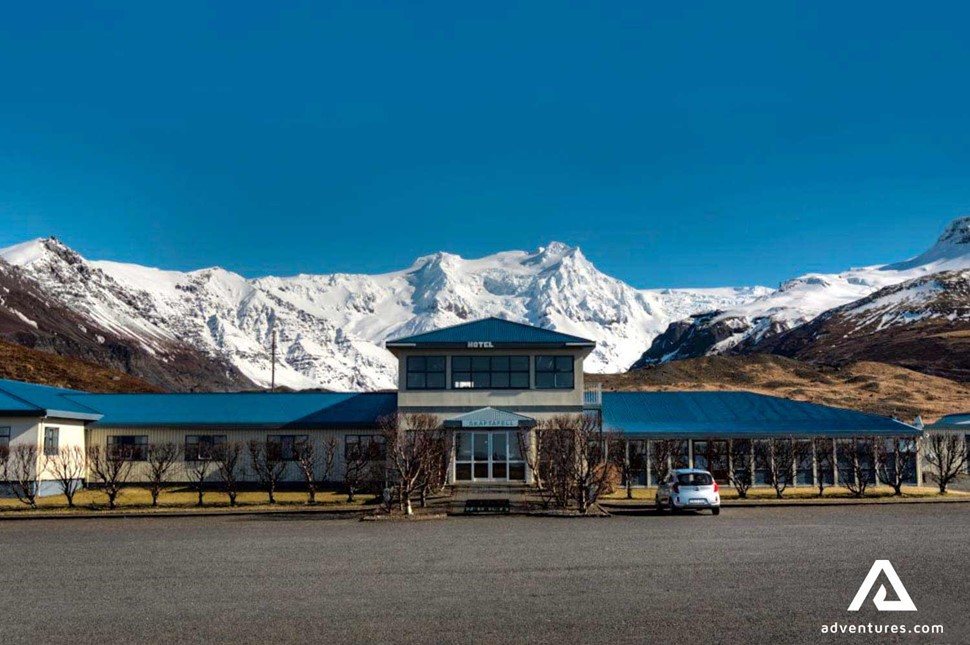 VESTURHÚS
Vesturhus provides sleeping bag accommodation in Hofn for 2-4 people. There is a bathroom, kitchen, and showers.
Address: Hof 785 Öræfi
Phone: +354 854 5585
Website: www.vesturhus.is
Email: info@vesturhus.is
SKAFTAFELL CAMPGROUND IN VATNAJÖKULL
Skaftafell Campground in Vatnajökull National Park. Open from May 1 to September 30, the campground can pack up to 750 tents.  The campsite has all the necessary facilities: toilets, showers, laundry, barbecues, internet, and electricity.
Address: Möðruvellir 4, Möðruvallavegur
Phone: +354 470 8300
Website: vatnajokulsthjodgardur.is