About Keflavik Airport
The airport was built by the U.S. military during World War II and officially opened in 1943. The new terminal building opened in 1987 and since then it has played a significant position in the expansion of commercial flight in Iceland and it also serves as an important stop-over link between Europe and North America. During the height of summer, there are 28 airlines that fly to Iceland but the main airlines are the prestigious Icelandair and WOW Air, which is more budget friendly.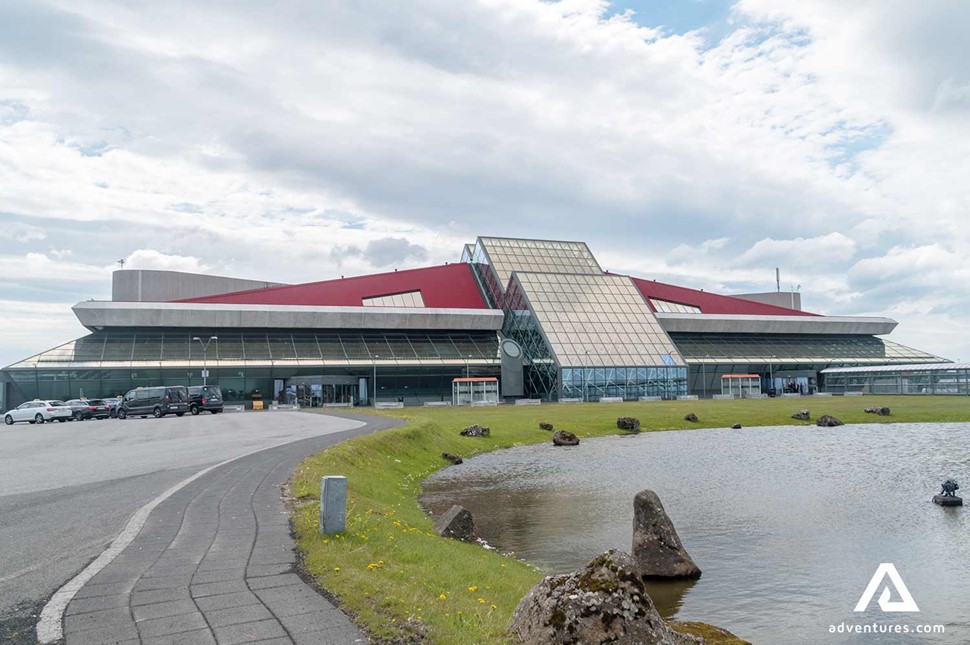 Where is KEF?
63.9786° N, 22.6350° W
Keflavík International airport is located 50km southwest of Iceland's capital city - Reykjavik, and in the lava fields of the Reykjanes Peninsula, Iceland's south-westernmost region. The airport has two runways in use, and combined the airport measures about 25 km2.
"Is Keflavik airport the same as Reykjavik airport?"
No! Keflavik is the international airport in the Reykjanes Peninsula while Reykjavik is strictly domestic flights only and based in the city center.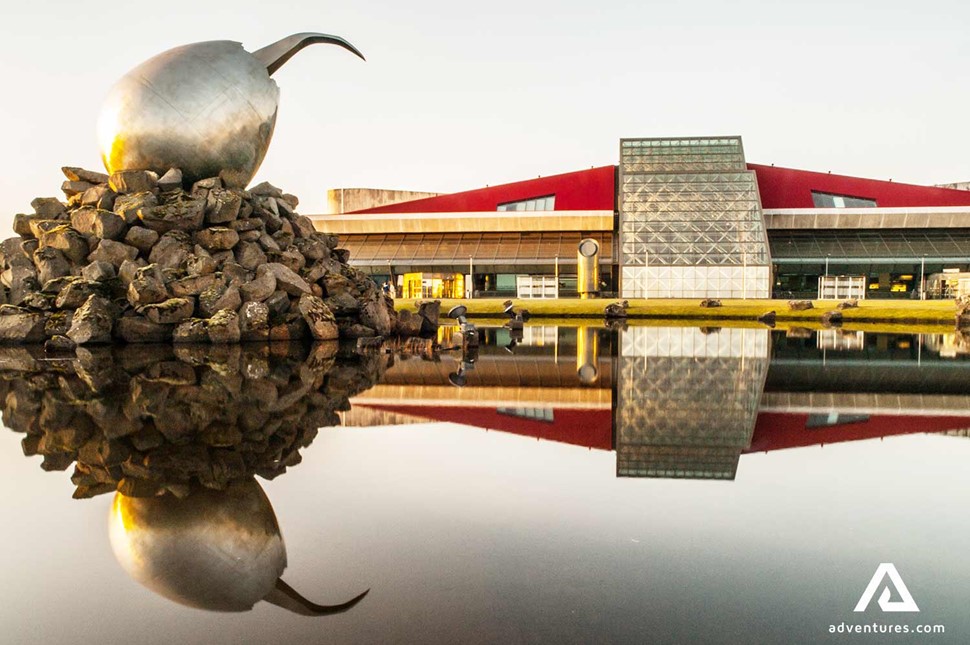 Arrivals at Keflavik Airport
The airport is quite small and well signposted so you should have no problems finding the baggage claim and the exit!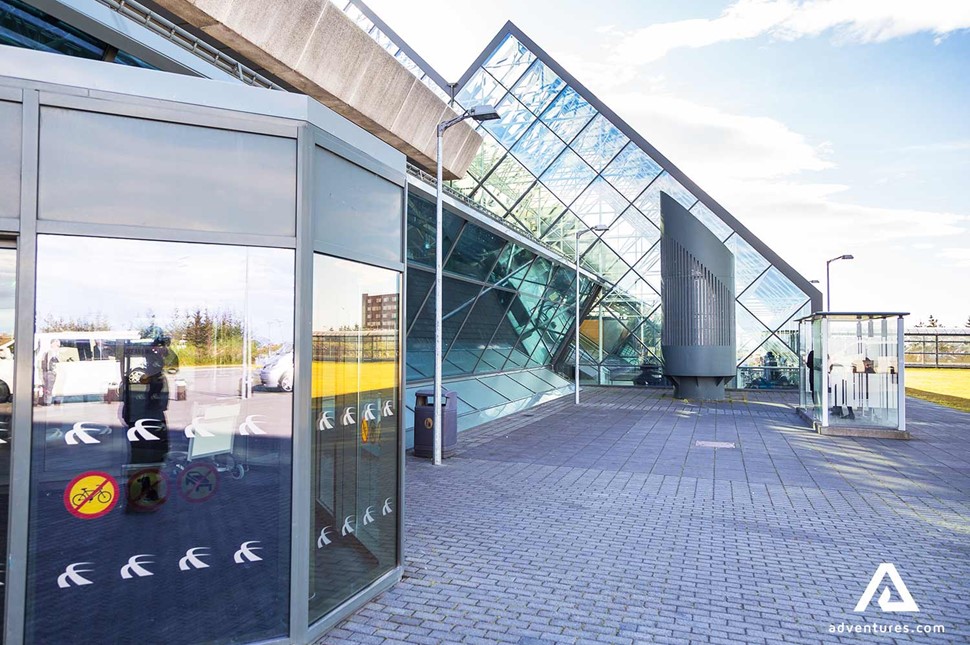 Airport Buses from Keflavik to Reykjavik
Buses to and from Reykjavík Keflavík Airport are available to prebook and are about a 45-minute drive each way. There are several coach companies offering transfers from Reykjavik to KEF and vice versa. Bus services and coaches depart from Keflavik Airport 35-40 minutes after each flight arrives.
Buses are conveniently placed right outside the main doors of the Exit and there are lots of staff and big desks located within the exit lounge to check you in for your bus. The direct airport coaches will take you to your hotel, and you can buy a return ticket for your transfer back.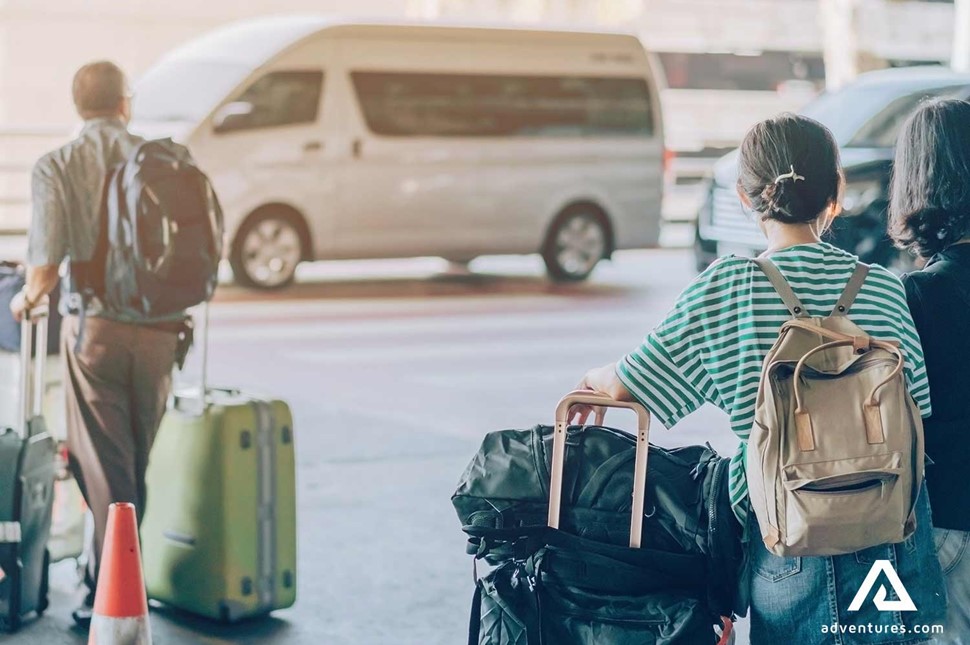 Car Rental from Keflavik
There are four car rentals at Keflavík International Airport, with service desks located in the terminal's arrivals hall. Avis, Eurocar, Budget, and Hertz operate from the airport but remember to book in advance and use a rental car whose service desk will still be open when you arrive. If you are arriving in the winter, be sure to confirm the car is using winter tires.
Parking at Keflavik
Parking must be booked in advance before the journey begins to get the best available price, without pre-booking parking is 1750 ISK a day. There is a convenient short-stay car park just for picking up or dropping off, where the first 15 minutes are free and the first hour costs ISK 500. Every hour after that costs ISK 750.
Transfers to the Blue Lagoon - From KEF
It's easy to get from the airport to the Blue Lagoon. Shuttle buses can transfer passengers from arrivals straight to the Blue Lagoon- which is only 15-20 minutes away! We recommend visiting the lagoon either before your flight home or after you've landed in Iceland, as the lagoon is not centrally located in Reykjavik, so for your convenience, it is more time safe to use the lagoon while near the airport!
Be sure to book your tickets to the Blue Lagoon far in advance as they are known to sell out.
Departing from Keflavik
The airport is well equipped, with free and easy to connect WiFi, VAT returns, free of charge special assistance, optional meet and greet services and a children's play area below Gates D24-29 in the South Building.
How Early Should I Arrive At The Airport?
Ideally, you want to be at the airport 2-3 hours before you're flight is scheduled to depart for all international flights. During morning peak hours check-in opens 3 hours before the flight, but we recommend online check-in in advance, to save time and beat the queue!
Where Do I Check-in At Keflavik Airport?
You can find the check-in area on Level 1 inside the terminal's departure hall.
Can I Self-check-in At Keflavik?
Yes! In the check-in hall, there are 50 self-check-in kiosks, open 24 hours a day. You can only check in if you have at least two and a half hours before departure.
Self-check-in takes less than 1 minute. You can choose your own seat and print your boarding pass and luggage tags. You will need your booking number or your passport.
Before Your Return Flight
Shops
There are approximately 60,000 tax-free items in 14 sectors, before and after security. From fashionable clothing stores to functioning outdoor wear and Blue Lagoon skincare to tax-free bookstores, Keflavik airport even has an optical studio and Icelandic Design And Handicraft gift store. Be sure to check out the duty-free shop for some Icelandic souvenirs!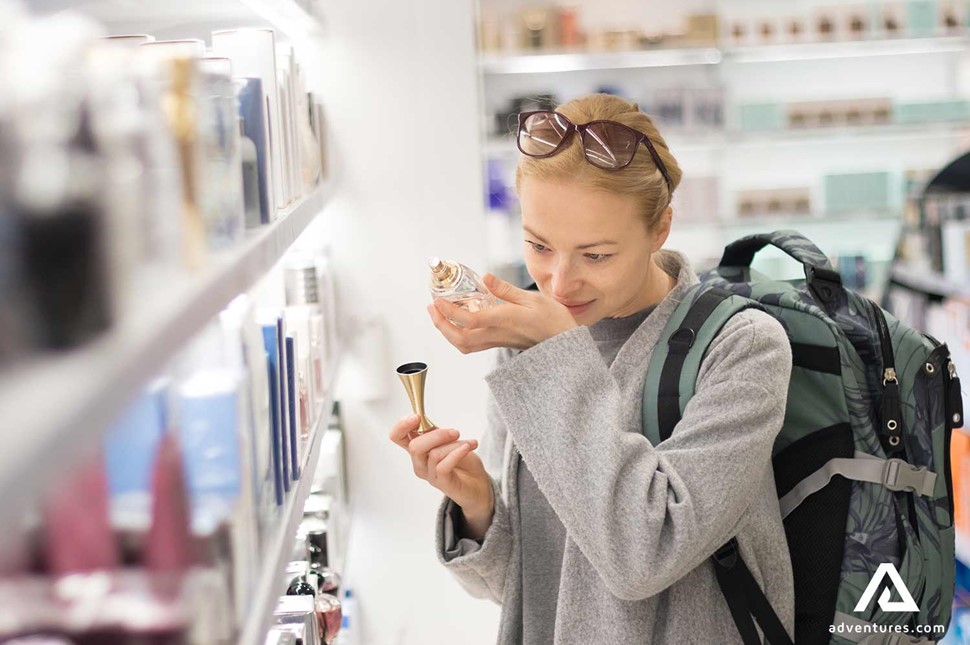 Restaurants
KEF has a large food hall as well as several restaurants and coffee shops on offer. With options like the 10-11 convenience store, Joe and the Juice Cafe and Mathus House of Food, there is something to suit everyone.
Top Things to do Near Keflavik
Don't feel like you need to head to Reykjavik as soon as you land, there's a surprising number of local attractions you can do first!
Icelandic Museum of Rock and Roll! You might not know it, but Iceland has quite the music scene!

Viking World Museum - for an introduction to Viking Iceland

The US Naval NATO Base was built by the America Army but closed in 2006

Giganta's Cave - Keflavik's Main Street beside the sea

Stekkjarkot Village