During guided tours, our experienced guides will take care of all the logistics, help prepare food, make sure you have a safe place to sleep and show you all the most famous sights, wildlife, and birds. They will also guide you safely through the unknown and wild terrain so your safety is guaranteed by a local expert. Also, if you decide to join the tour, your guide will carry your tent, sleeping bag and food supplies.
Bird and Wildlife Watching
Two of the biggest birdwatching cliffs in Europe are located in Hornstrandir. Hælaví­kurbjarg, Hornbjarg, and Riturinn Cliffs are home to more than 30 species of birds, such as guillemots, fulmars, kittiwakes, razorbills, and puffins. Even more bird species can be observed from the tops of these hills.
Field mice and arctic foxes are two permanent residents of the peninsula. Field mice are very charming and naturally harder to spot. Arctic foxes in Hornstrandir are friendlier than elsewhere in Iceland and might even let you get up close.
Seals can also be found in the area as they like to rest on the sandy beaches and enjoy the short bursts of sunshine. If you're lucky, you might also be greeted by a whale on the southern shores of the peninsula.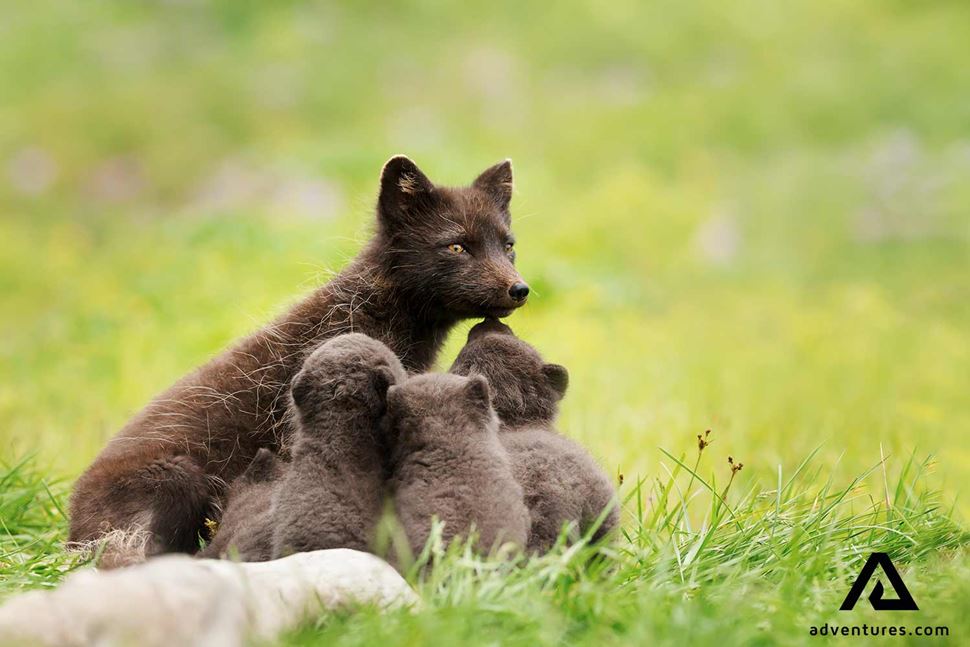 Camping in Hornstrandir
Hornstrandir does not offer much in terms of accommodation or dining. There is a guesthouse and a lovely cafe, called the Old Doctor's House in Hesteyri, that provides sleeping bag accommodation, but that's about it.
If you want to explore the peninsula from top to bottom, your best bet is camping. There are 16 designated campsites, 13 out of which belong to the Hornstrandir Environment Agency. The camps are scattered all around the peninsula and free to use for everybody, so you should be able to find a designated site every night. Please refrain from camping in the wild as Horntrandir is a protected area. Also, if you wish to light a campfire you must have a permit.
What to Pack for Hiking in Hornstrandir
Hiking in such a remote area will require a bit of preparation. Make sure you have clothes to withstand all kinds of weather.
Warm woolen thermal underwear

Fleece jacket and pants

Waterproof jacket and pants

Good hiking boots with ankle support
Fog is very common in the area so we strongly recommend you bring a very detailed map of the area, a GPS device or compass. Don't trust your phone network provider as there most likely will be no coverage in the area. Whichever navigation tool you prefer (map, compass, or GPS), you should be able to use it properly. Maps are available at the tourist center in Ísafjörður and Hólmaví­k.
For those of you who plan to stay there for a few nights, you should also have:
If you plan on resupplying at one of the harbors, be ready for delays. Weather here is unpredictable and ferries or boats are often delayed.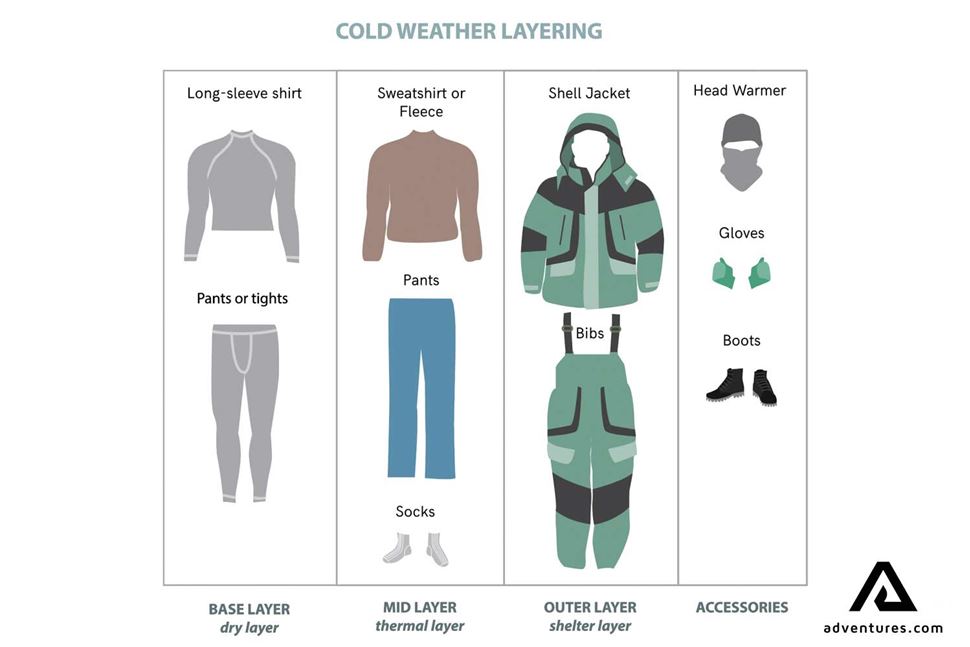 What to pack for a day trip to Hornstrandir?
Day trips last for around 11 hours so make sure you're dressed warm and are ready for any kind of weather.  Here are a few essential items to bring on the trip:
Waterproof rain jacket and pants

Lunch and snacks

Water bottle

Hat, gloves, and sunglasses

Cash for pancakes at the guesthouse
What to pack for a multi-day trip to Hornstrandir?
Thermal underwear

Wool or fleece middle layer pants and top

Waterproof pants and jacket

Hat and gloves

2 to 3 pairs of thick wool or synthetic socks

Hiking boots with ankle support

Warm sleeping bag

Sleeping mattress

Sunglasses

Sunscreen

About 50-60L backpack for all your belongings and your share of food

Small binoculars (optional)

Personal medical kit

Water bottle

Camera!