About Hornstrandir
Hornstrandir is a nature reserve on the northern tip of the Westfjords. Tundra, expansive fields, cliffs and ice cover about 220 sq m (580 square kilometers) of the whole area. Since the 1950s, Hornstrandir has been completely uninhabited with only a few farm buildings and summer cottages remaining to this day. Hikers can enjoy complete solitude atop Hornstrandir's towering peaks and deep in the rugged valleys.
Human life and nature in the Hornstrandir Nature Reserve coexisted for ages. Agriculture here is pretty much impossible, so the main means of livelihood were fishing, bird hunting, and the occasional ship crafting.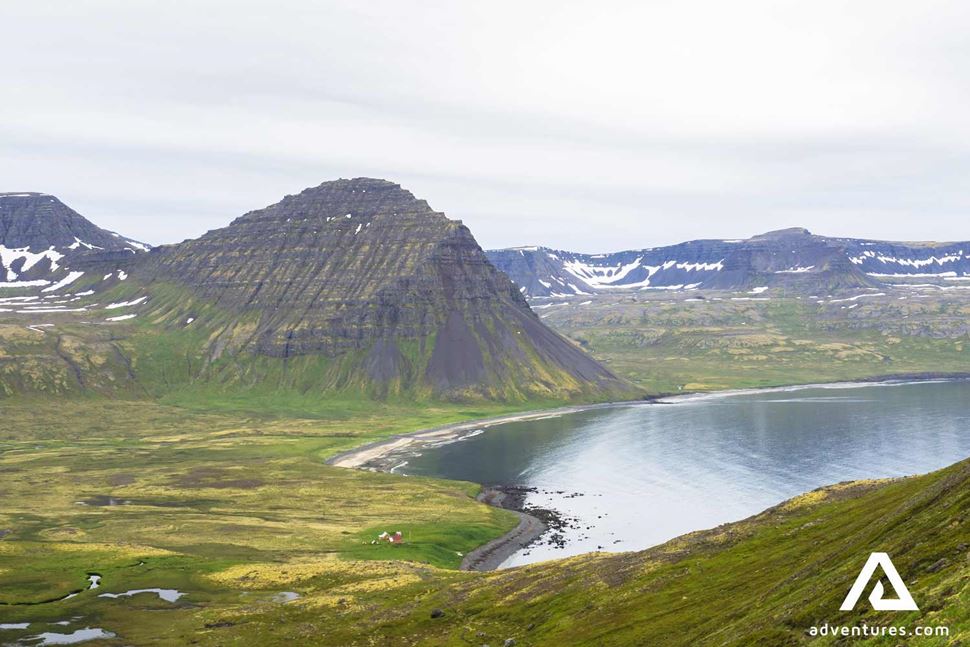 No roads lead to the nature reserve, so the only way to reach this remote gem is by boat or on foot from the South. During the summer, scheduled boats drop off and pick up adventurous travelers and food supplies for a local farmhouse restaurant. During the winter, the nature reserve is completely abandoned.
Hornstrandir Map
How to Get to Hornstrandir Nature Reserve
Hornstrandir Nature Reserve is one of the most remote places not only in Iceland but in Europe. Traveling there with a group or by yourself should be planned well in advance.
You can access Hornstrandir by a ferry or charter boat from Ísafjörður. The ferry can take you to five harbors on the peninsula. Departure times will vary depending on the harbor you want to get to, though usually there's a ferry that goes to all of them at least twice a week.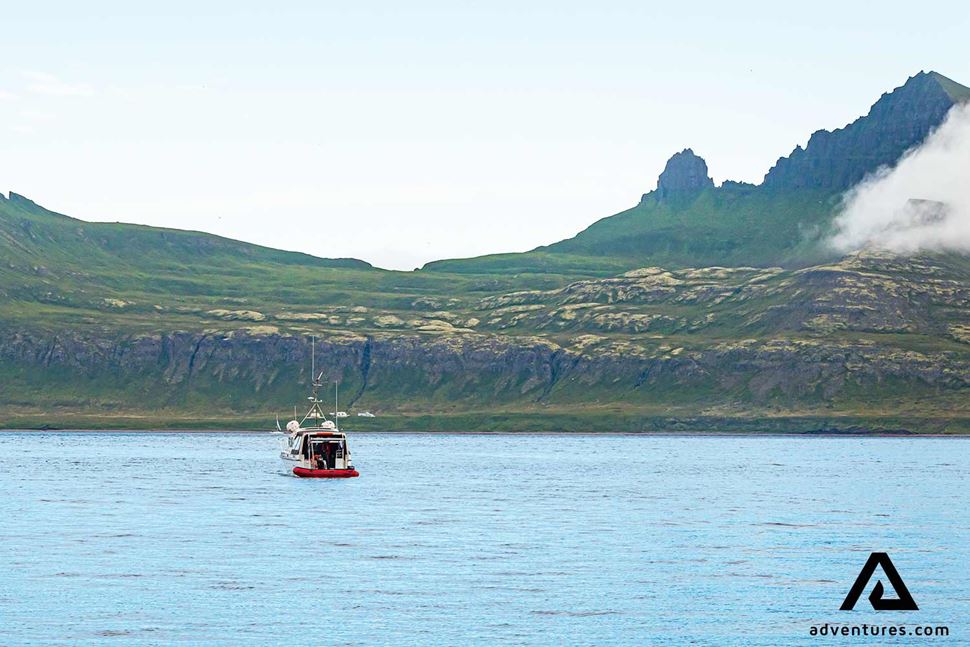 More information on ferry schedules and prices can be found here.
If you can't find a ferry that's suitable for you, you can book a charter boat. This option is much more expensive though.
Please note, that due to harsh and unpredictable weather, some ferries might be canceled or delayed.
Weather in Hornstrandir
Hornstrandir Nature Reserve is within arm's reach of the Arctic Circle. The climate here can be unpredictable and harsh so the peninsula is only available to visit during the summer. You can expect the weather to be worse than anywhere else in the country and the hiking season shorter than usual. The best time to go to Hornstrandir weatherwise is from late-June until the end of August.
During your time there, be prepared for hail, snowstorms, thick fog, rain, and sunshine - all in one day. Temperatures can vary from 32°F (0°C) to 59°F (15°C).
What to Do in Hornstrandir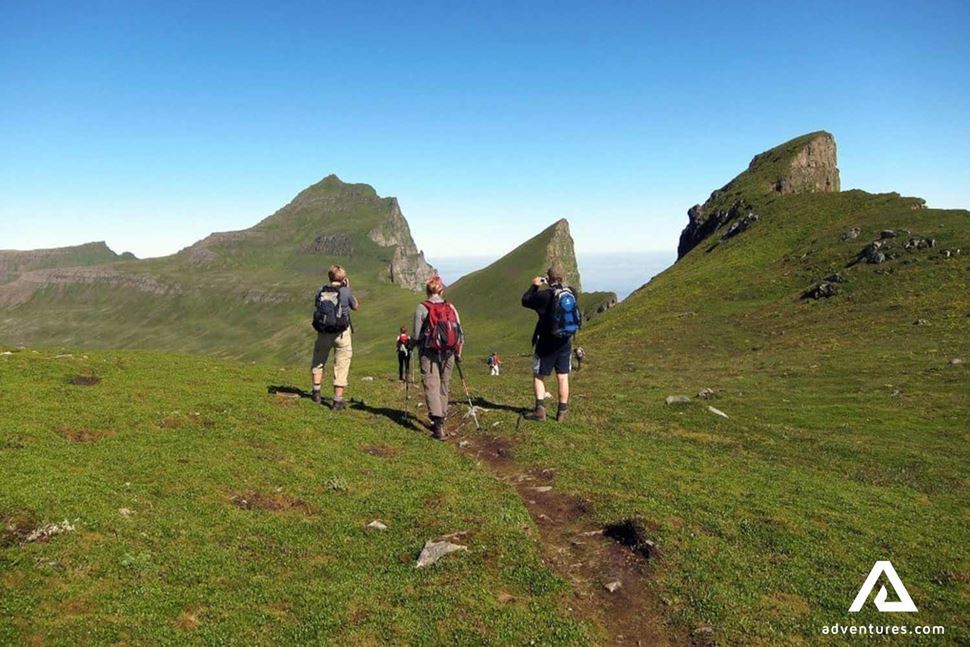 Hiking in Hornstrandir
Hornstrandir is a popular destination for hikers. Travelers from all over the world come to Hornstrandir for single-day hikes or multi-day treks. With no roads, shops or permanent settlements, the peninsula is the perfect destination for those who seek solitude, unspoiled nature, and extreme weather.
The nature reserve is mapped by hiking trails, which connect the harbors, remote farming villages, emergency huts, and cliffs. Some of these trails are poorly marked so a GPS device and an ability to use it is crucial. Popular sights include the cliffs of Graenahlid, Aðalvík Bay area, Hornvik Beach and Hornbjarg Cliff.