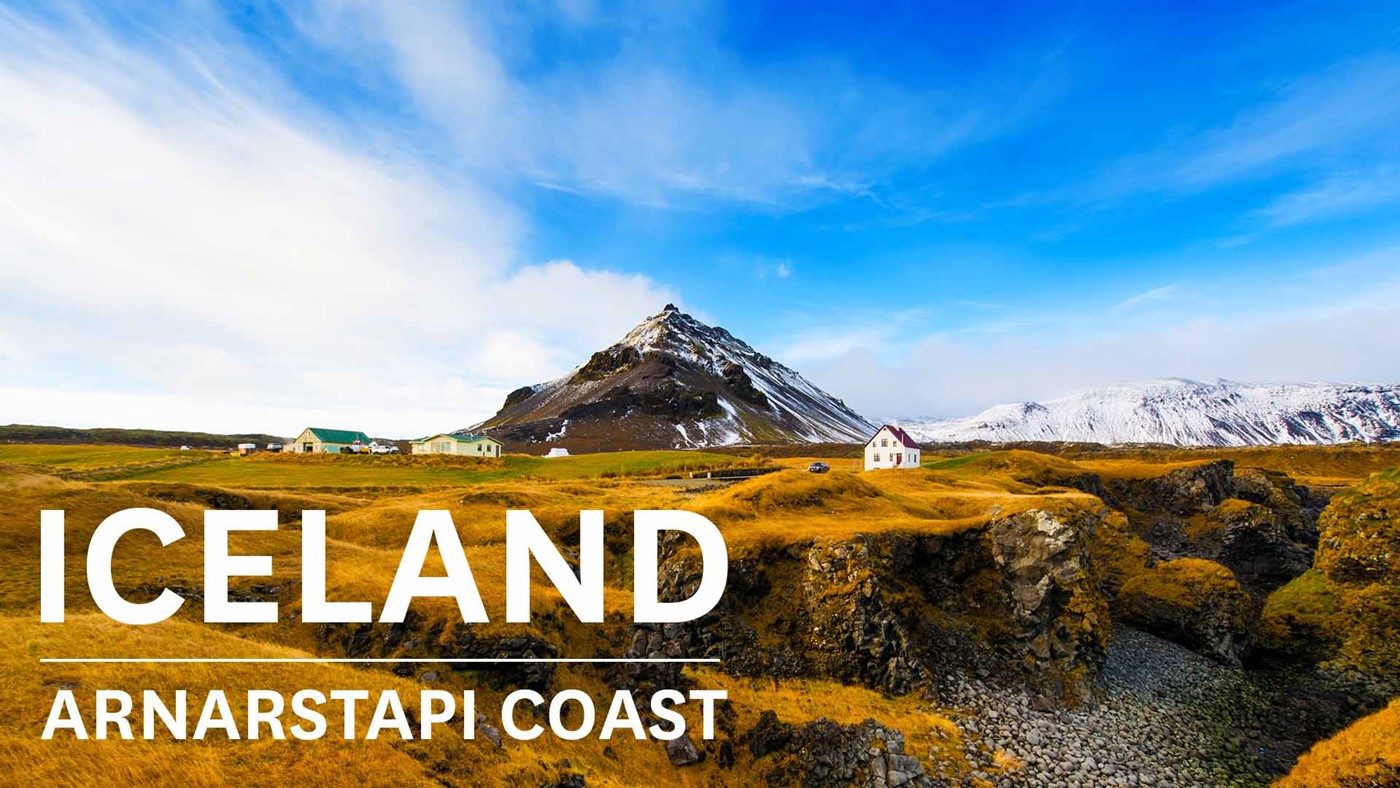 Where is Arnarstapi located?
Often lovingly called Stapi, Arnarstapi is a tiny fishing village situated at the foot of Mt. Stapafell, sandwiched between Hellnar village and Breidavik farms. It is located in the southern part of the Snaefellsnes Peninsula, about 193 km from Reykjavik. Arnarstapi is at a distance of 117 km from Borgarnes and 428 km from Akureyri, two other important cities in the area. 
Although small and thinly populated, Arnarstapi is one of the most photographed villages in South Iceland. The chances are high that you have seen photos of a basalt arch against the clear blue sky and raging ocean waves. Well, such Hollywood-like shots are taken in Arnarstapi. Do you need any more reasons to visit this picturesque village?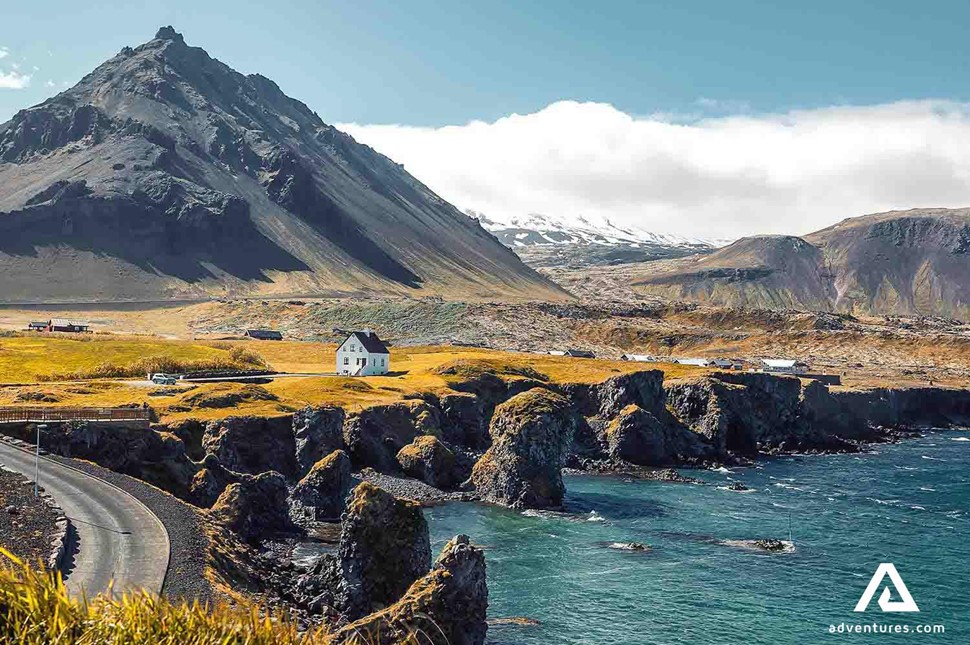 Arnarstapi is a 2-hour drive from the capital, Reykjavik. The village experiences heavy footfall during the summer months. The tourists flock to this sleepy village for various reasons – some want to witness its authentic small village charm, others come down to gorge on fresh seafood dishes, and photographers visit this village to capture its magnificent views. 
Even hikers love this hub for its hiking scopes. Between Hellnar and Stapi is a hiking path that takes you through lava fields and a beach with splendid views. 
How to reach Arnarstapi?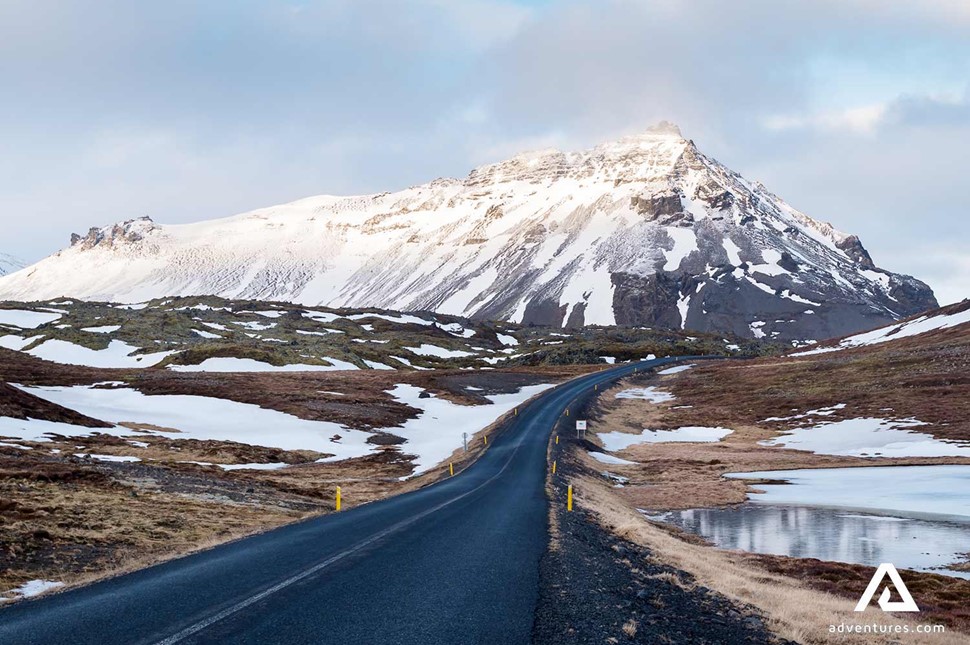 Including Arnarstapi in your Iceland trip is a great way to appreciate the village life of this fascinating country. From Reykjavik, you can easily reach the village by car. Drive down the Ring Road, through the town of Borgarnes, and take the road near 54. As you drive along the southern part of the peninsula, you will pass Budir and Lysuholslaug swimming pool before reaching Stapi. The entire drive will take around two and a half hours. 
With the enchanting scenery around and several tourist spots near Arnarstapi, your stay here will be an exciting one.
What is Arnarstapi known for?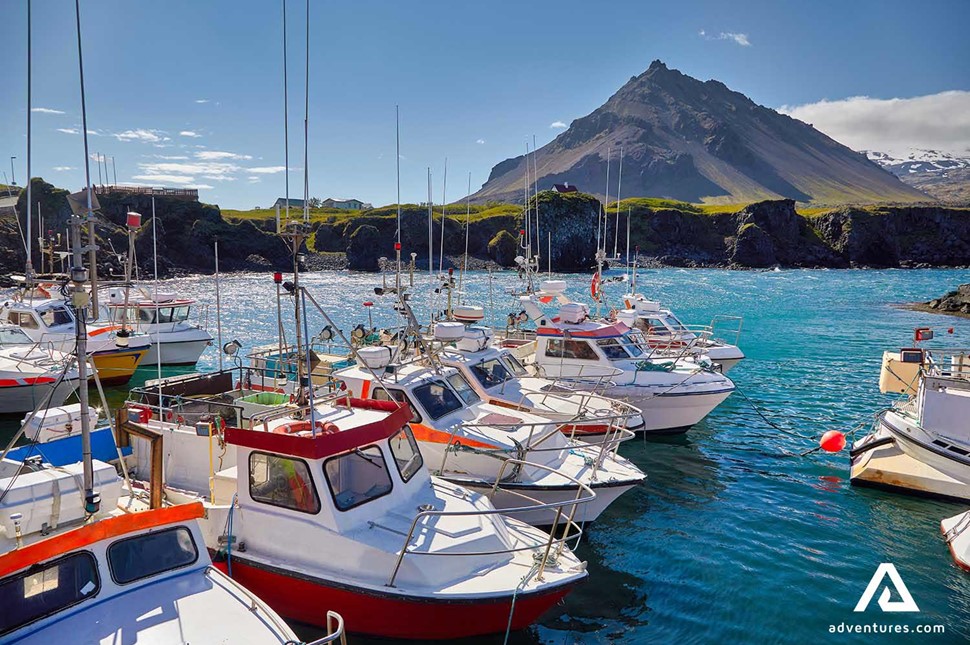 Arnarstapi has a natural harbor that is rare in Iceland. It was developed into a shipping port and people started settling around it. Since 1565, the shipping business was under the control of the Danish Crown, and its commissioners ruled over the harbor and enjoyed sole commercial rights on the nearby lands. 
Today, you can see the influence of Danish architecture in the buildings of Arnarstapi, the most noted example being the Amtmannshus, a black and white timber house. 
Several private fishing companies operate in the area today. The maintenance docks serve recently renovated ships and boats. Fishing and trading are the most popular occupations in the villages of the Snaefellsnes Peninsula.
There is another reason behind the fame of Arnarstapi, Iceland, and it is related to folklore. One such famous story is linked to a half-human-half-ogre Barour, who resided in the area adjoining Arnarstapi.  
Interesting facts about Arnarstapi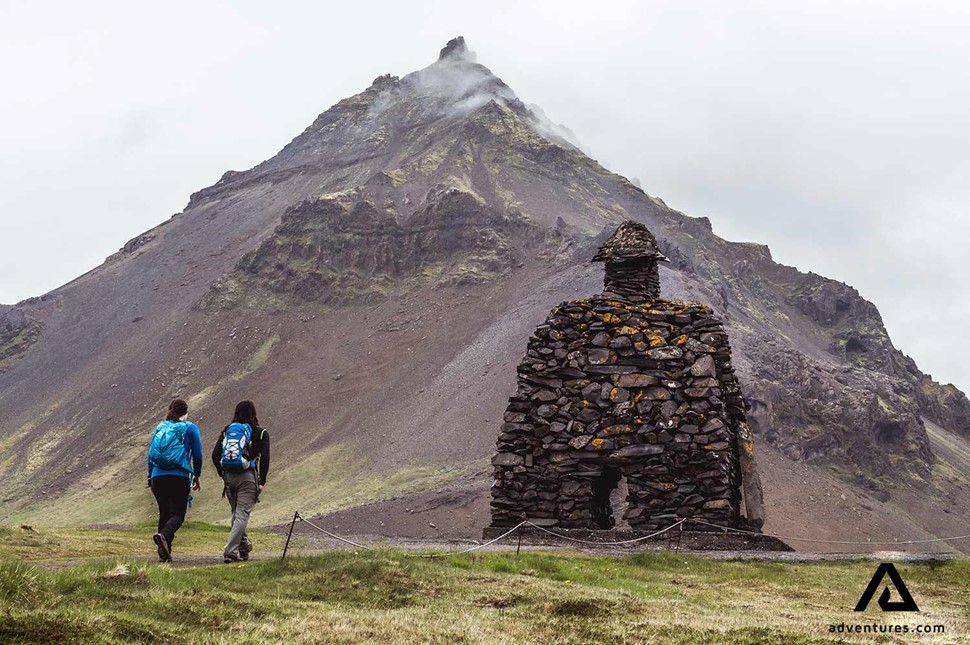 The village was always less populated, with only 150 people permanently residing here in the early 18th century.



Arnarstapi is more popularly known as Stapi.



Have you read Jules Verne's celebrated book A Journey to the Center of the Earth? Arnarstapi finds a mention in the book where it is the last stop before the characters climb the Snaefellsjokull to reach the center of the earth. 
Things to do in Arnarstapi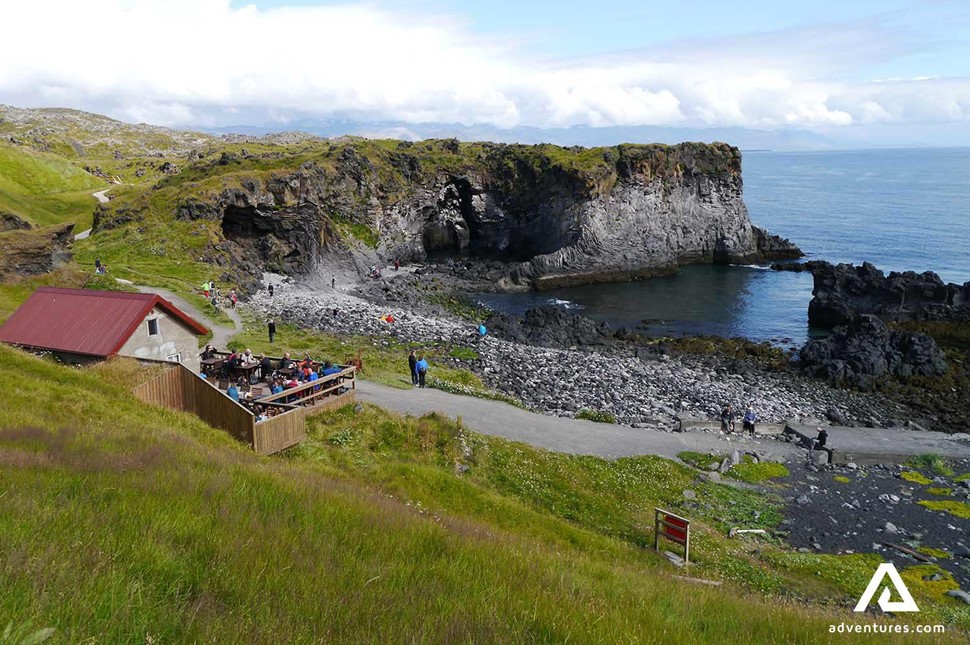 The fishing hub has a lot to offer. Apart from enjoying its scenic beauty and fishing village ambiance, you can participate in different activities here according to your interests. 


Meet Barour, the ogre – As the legend goes, Stapi was owned by the ogre Barour. To pay him tribute, the residents have put up a massive stone statue. When visiting Arnarstapi, don't forget to meet the ogre. 


Visit the Gatklettur stone arch – As we mentioned earlier, the photo of the stone arch has earned fame for Arnarstapi and made it famous with tourists and photographers. Visit the Gatklettur Stone Arch to view the remarkable rock formations. You will get tired of clicking photos of the natural wonders that make Iceland such a delightful country. 


Hike to Hellnar – Get close to Icelandic nature. Take the hike from Arnarstapi to Hellnar and observe the lava formations that add drama to the landscape. The colorful rock formations against the ocean will create strong impressions in your mind. 


Tour the lava caves – Arnarstapi is home to many natural lava caves. Explore the caves at Lofthellir and Vatnshellir on a day trip. The natural caves will astonish you. 


See the Bjarnarfoss Waterfall – South Iceland has many gigantic waterfalls, and Bjarnarfoss is one of these. Since it is close to Arnarstapi, you must see this colossal waterfall.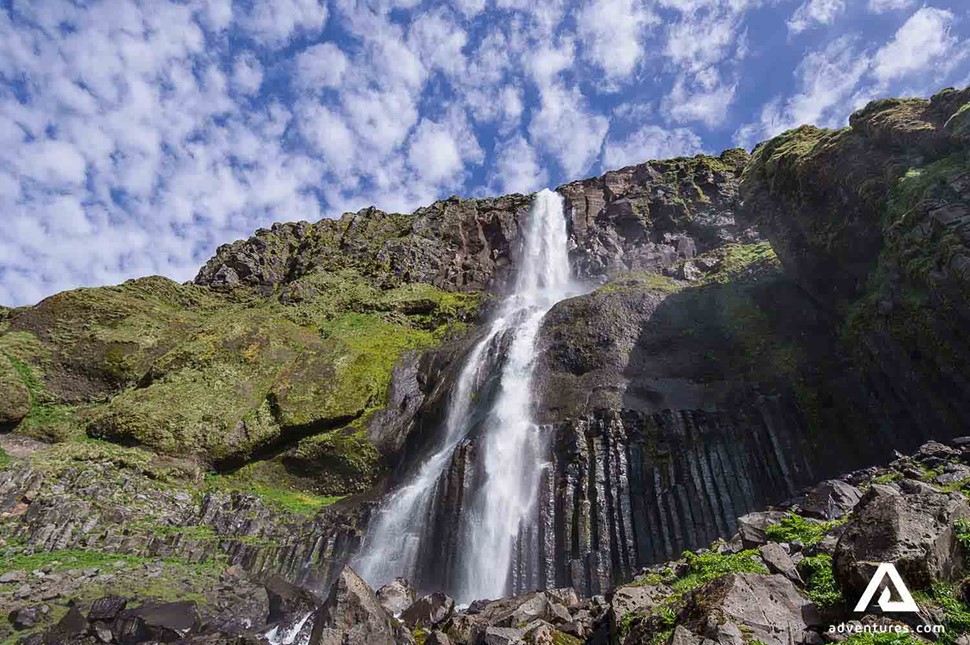 Meet the basalt columns – How can you leave Arnarstapi without seeing its most iconic landscapes? So, take a walk down to the beach to see the gateway arch and the basalt columns that have made Arnarstapi a wonderful tourist spot. 


Step into the Raudfeldsgja Gorge – Very close to Arnarstapi is the Raudfeldsgja Gorge, a marvelous place to take photos. Don't forget to visit it. 


Meet winged friends – Arnarstapi Iceland is home to different species of birds. Bird watchers love it for the plethora of avian friends they can meet here. Watch birds like an arctic tern, gulls, and fulmars.
Let Londrangar mesmerize you – Nature has adorned Arnarstapi in abundance. Londrangar is one such place that fills your heart with wonder. The basalt rock formations are so exquisite that they are hard to forget. 
Where to eat in Arnarstapi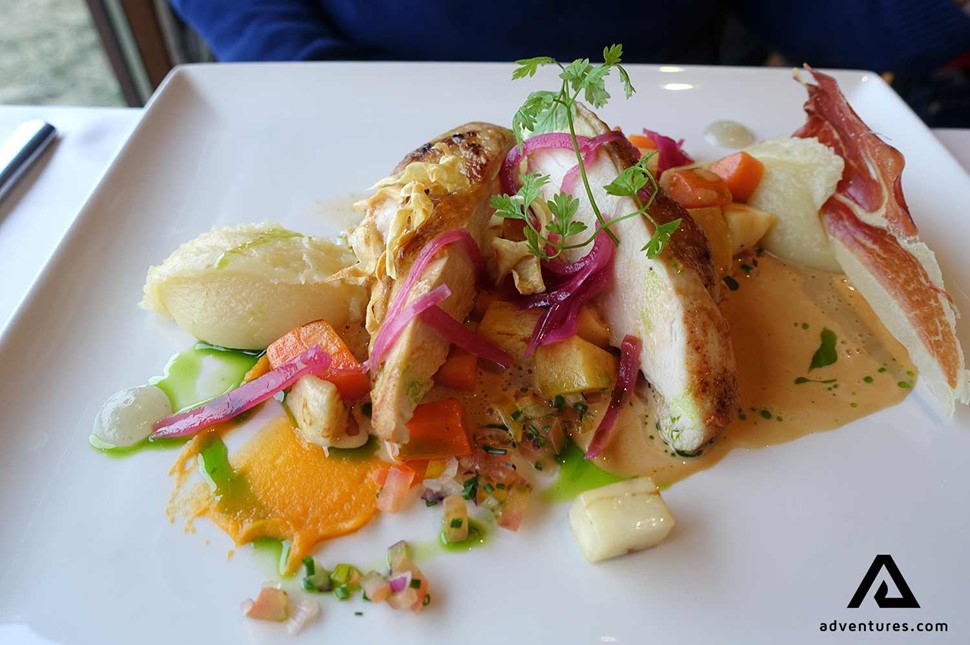 Can any holiday be complete without food? Never. Arnarstapi offers a lot of foodie surprises that tourists eagerly lap up. 


Fosshotel Hellnar – If you want to combine sightseeing with great food, this is the best option – a fancy place that offers different cuisines along with breathtaking views of the mountains and oceans. 


Restaurant Snjofell creates delicious dishes using local ingredients. You must try them when staying in Arnastmapi. 


Samkomuhusid is a unique old community hall that offers home-cooked food. It is also an info center. 


Fjoruhusid, located in Hellnar, is a small place that is also known for its views. The fish stew and baked goodies like bread, pastries, and cakes are very popular with tourists. 


Monsvagninn, or the "munch wagon," is popular for its fresh fish and chips.  
Where to stay at Arnarstapi?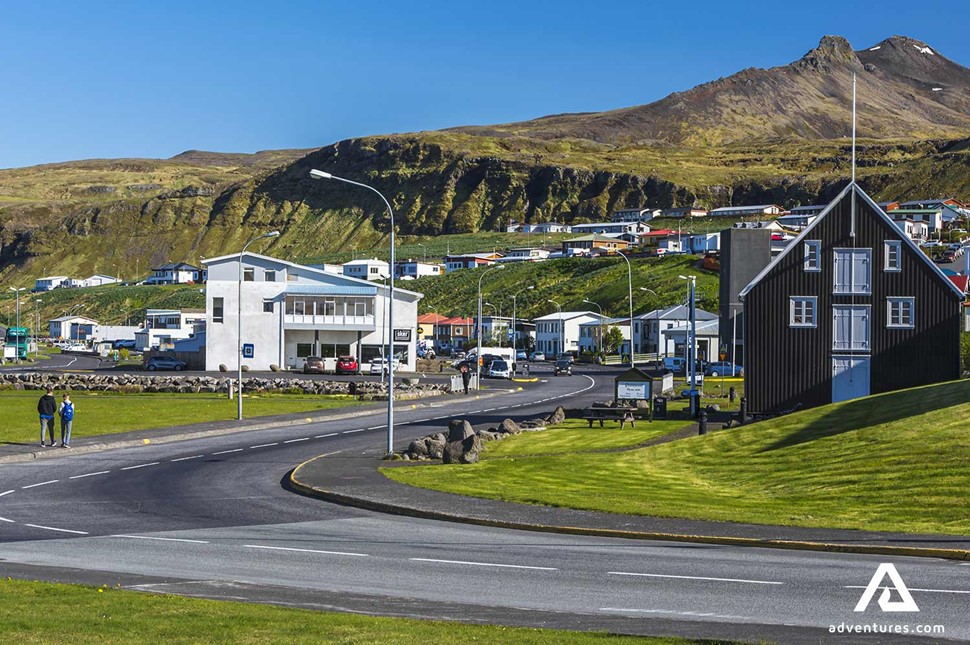 If you are looking for inexpensive but comfortable hotels, choose any of these – 
Fosshotel Hellnar 


Hotel Olafsvik 


Hotel Budir 


Arnarstapi Hotel 


Hotel Hellissandur 


Arnarstapi also has hostels where many tourists stay for short trips 
You will get a wide choice of guesthouses, farm stays, B&Bs, and apartments in Arnarstapi, where you can stay comfortably within your budget. Some of these are -  
If you want to indulge in adventures, stay in cabins or cottages. 
Camping at Arnarstapi
Those who love camping will find Arnarstapi enchanting. Commonly called Snjofell campsite, it offers stretching views of the ocean and coast. The campsite is quite large with all the basic amenities.  
Arnarstapi in winter – have a quiet and lovely vacation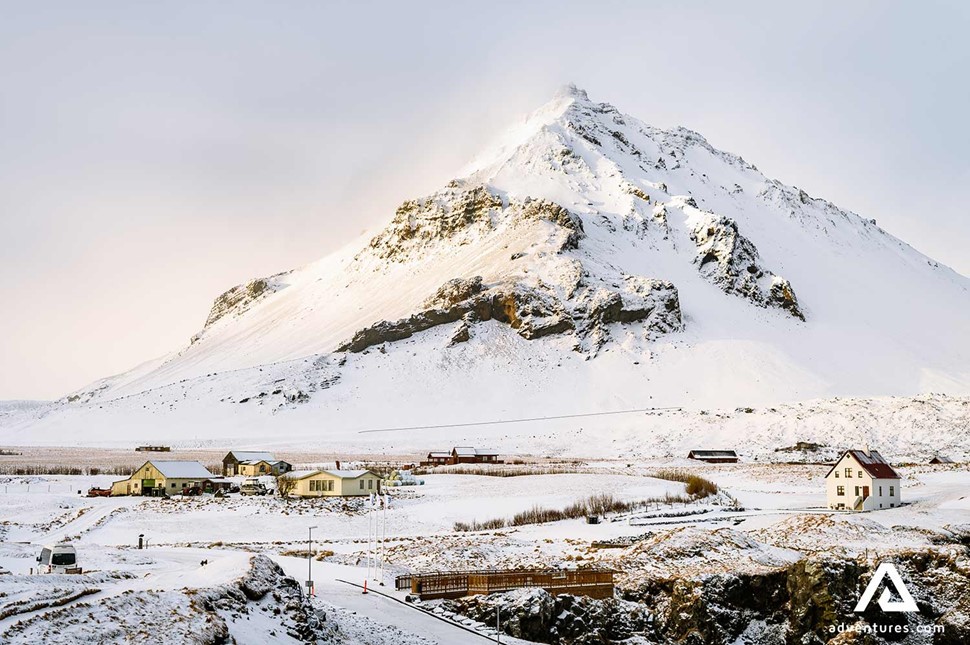 Arnarstapi usually gets more tourists in the summer, so it bustles with activities. However, winters are quiet and peaceful. With the snow piling up on the grounds and roads, the hamlet looks serene and blissful. All the restaurants and hotels remain open, so you can always spend a nice and quiet holiday in Arnarstapi, away from the maddening world. 
Attractions near Arnarstapi
When staying at Arnarstapi, you can check out the neighboring tourist spots. Some of these are – 
Olafsvik Village – This fishing town is located on the west side of the Snaefellsnes Peninsula. It has many natural attractions, including pristine beaches, a national park, and the Baejarfoss Waterfall. Bird watchers love it for its variety of birds or enjoy the tour of whale watching. 


Hellnar – Dramatic cliffs and rugged coastline increase the appeal of this fishing town. The rock formations at Badstofa are an added attraction. You will love roaming around this small rural town and checking out its natural wonders. 


Ytri Tunga Seal Beach – Who wants to miss the chance to spot seals? While you are in Arnarstapi, head to Ytri Tunga Beach, where seals are commonly sighted during the summer months.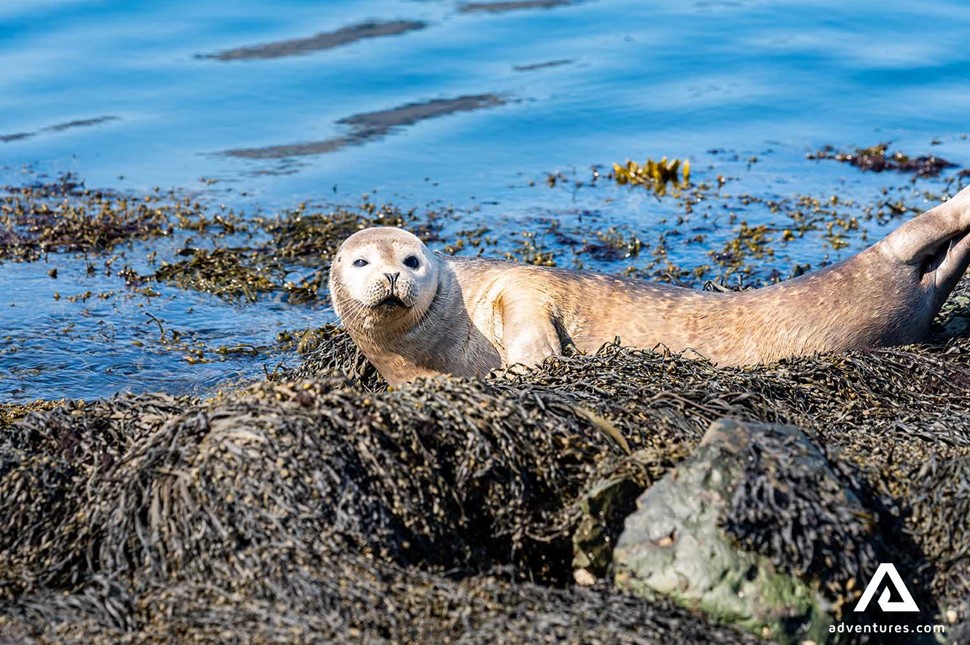 Kirkjufell Mountain – Commonly known as Arrowhead Mountain, it is the most photographed mountain in Iceland. Featured in popular shows like Game of Thrones, Kirkjufell attracts tourists throughout the year. You must visit it to take lovely photos of the mountain and its adjoining coastline. They are simply gorgeous.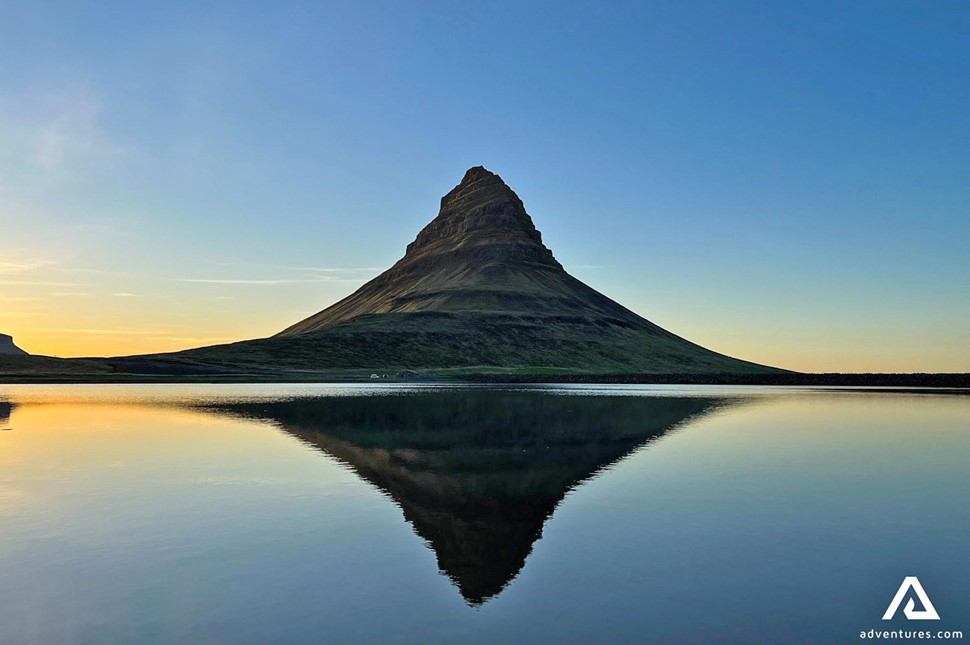 Iceland is an all-time favorite for travelers for its different landscapes. It offers unique experiences like staying in fishing villages. Arnarstapi is one such village that will always remind you of your Iceland holiday.