Where is the Iceland Wilderness Center located?
As the name suggests, the center is situated in a relatively remote area on the edge of Northern Europe's greatest wilderness. Next to the place is Europe's largest glacier, Vatnajökull, and Lake Lagarfljot, where the Icelandic lake monster lives.
The address of the Icelandic Wilderness Center: 
Wilderness Center / Óbyggðasetur Íslands
Norðurdalur in Fljótsdalur
701 Egilsstaðir
Iceland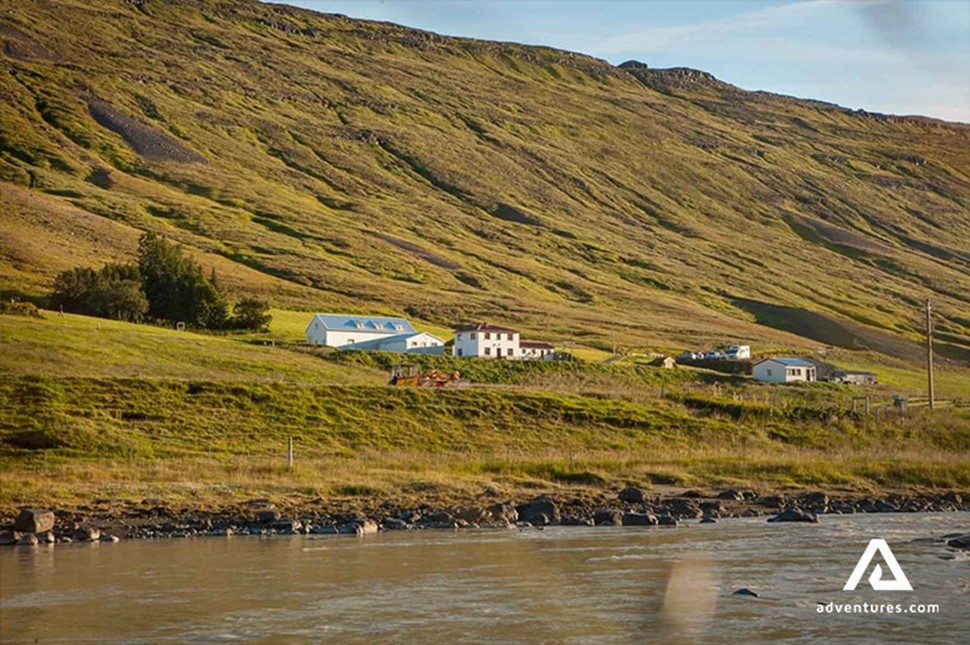 How to get to the Iceland Wilderness Center?
You can reach the Iceland Wilderness Center by car or plane. If you're traveling from Reykjavik, it will take a short, one-hour flight to reach Egilsstaðir airport. Getting to the facility will take about an hour by car. Once you park your car, the only thing separating you from the center is an old wooden bridge. You can also have a road trip and go to the Wilderness Center by car. This should take you approximately nine hours.
What is the Iceland Wilderness Center known for?
The Iceland Wilderness Center is a great place to go if you want to hide and relax from everyday life, fully experience Icelandic culture, and learn more about its exciting past. Here you'll be able to get a proper rest in authentic accommodation, taste fresh, delicious foods, try different activities such as hiking, horseback riding, mountain biking, or go on a tour. This remote place is special as it gives a glimpse into the past yet provides you with all the comfort you need.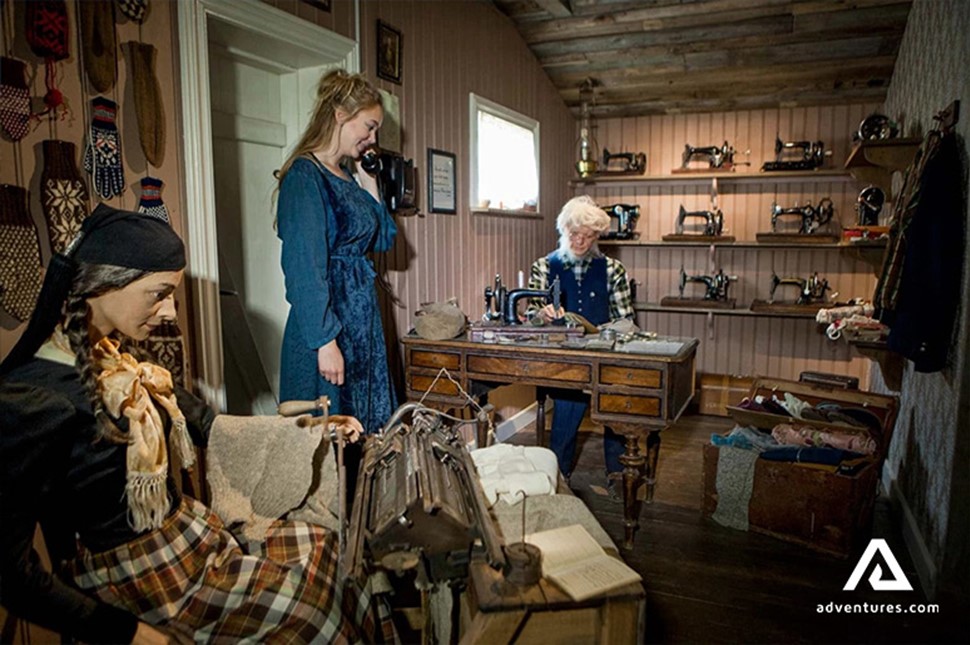 Interesting and useful facts about the Iceland Wilderness Center
The facility serves as an accommodation provider, tour operator, and exhibition place. 





In Icelandic, the center is called Óbyggðasetrið. The word "óbyggð" translates to "no settlement", describing this hidden gem perfectly. 





The Icelandic Wilderness Center Exhibition was opened in 2016.





The center's main goal is to provide visitors with an authentic experience of the Icelandic past. This is why it sometimes feels like tourists are "sleeping in the museum".





The center offers only traditional food made from local ingredients. The dishes include freshly-baked rye bread, lamb soup, and blood sausages. The menu also includes vegetarian dishes.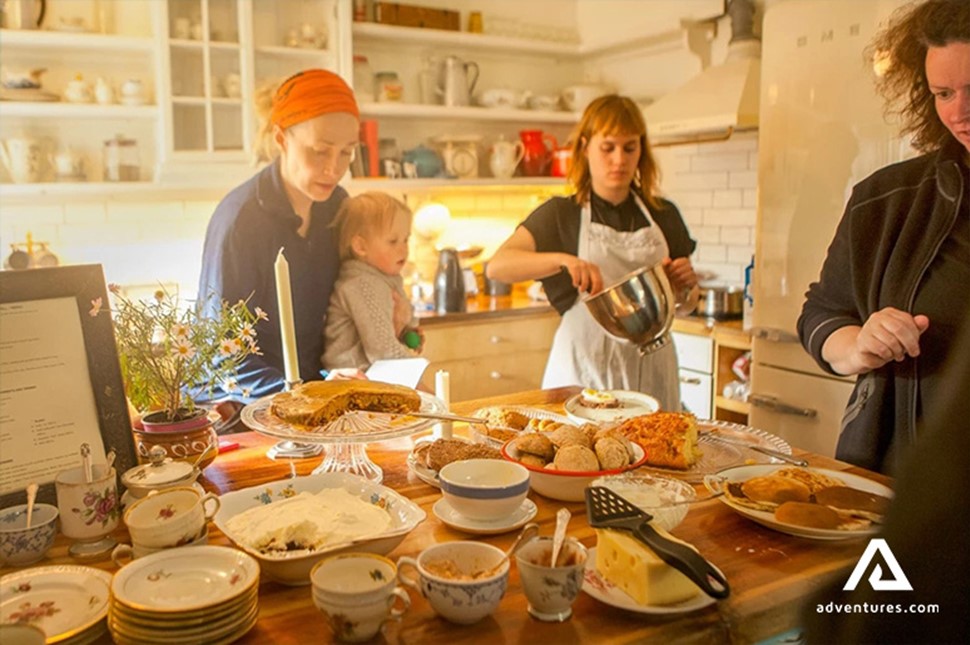 Best time to visit the Iceland Wilderness Center
For everyone's joy, the center is open all year round. So whatever your traveling preferences are, whenever you decide it's the time to visit the center, it'll be ready for your arrival. But what can you get or see during different seasons? Most people travel in summer because of suitable times and weather conditions. During this time, you'll have plenty of activities to do and tours to set off on. Wintertime's special here because there's a high chance that you'll get to see the Northern Lights. What's important to keep in mind is that the center's exhibition is open from May 15th to September 15th.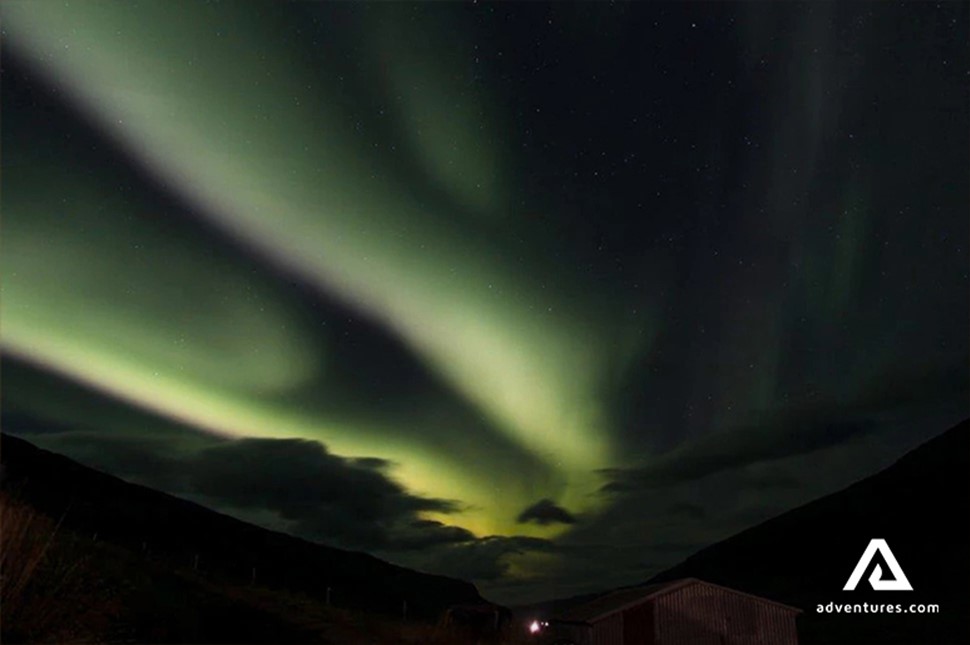 Stay at the Iceland Wilderness Center
If you're eager to explore the Iceland Wilderness Center and the grounds around it, you won't have to worry about where to stay or what type of accommodation is available. The center offers a unique possibility to rest and sleep in a museum-like environment. You can choose to stay in a "landowners suite," "old farmhouse", or "basecamp", sleep in a "bed closet", or share your room with others in a "common room dorm". Each room is decorated according to 19th-century fashion and equipped with amenities used by the 21st-century guest.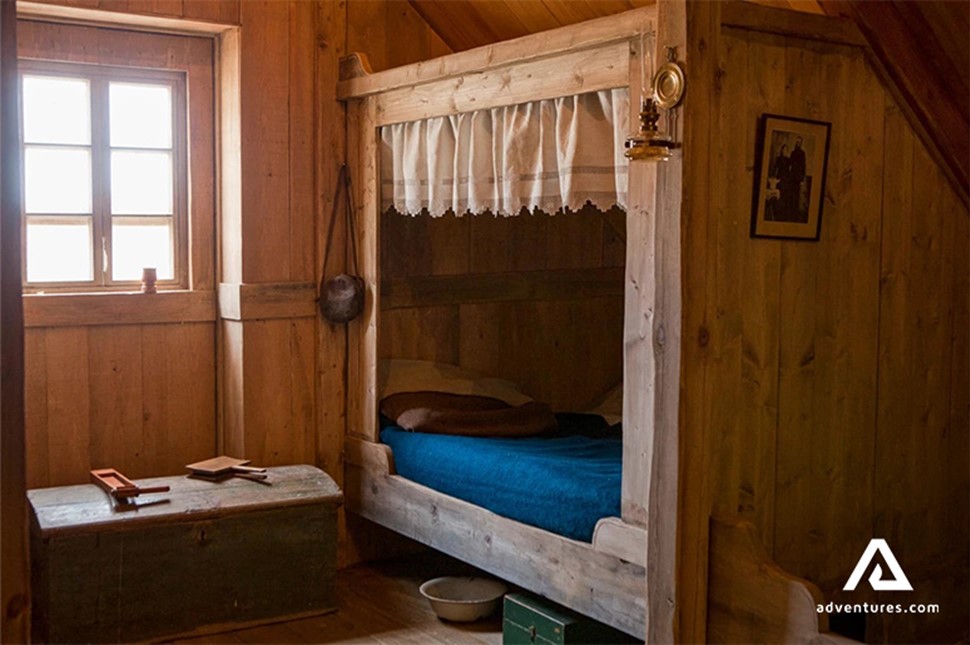 What to do at the Iceland Wilderness Center
What's great about the Iceland Wilderness Center is that it has everything you could need during your stay: one-of-a-kind accommodation, fantastic food, and, most importantly, a variety of fun activities to try.
Hot Spring Spa
Iceland is famous for its geothermal pools and spas. For this reason, you can try one out in the center. Continuing its mission to serve everything authentically, the facility offers to spend an evening in a hot spring overlooking the valley. Try out the sauna and finish your day in a relaxation room where you can sit comfortably in a hammock by the fireplace. What could be a better way to get your strength back?
Horse riding
The center offers excursions during which you get to ride an Icelandic horse. Whether it's your first time and you'd like to spend a few hours getting familiar with this activity, or you're an avid rider who can spend a few days horseback riding, the center can accommodate your experience. During this tour, you'll explore Iceland's nature, learn new things about the country, and spend some time with these beautiful animals.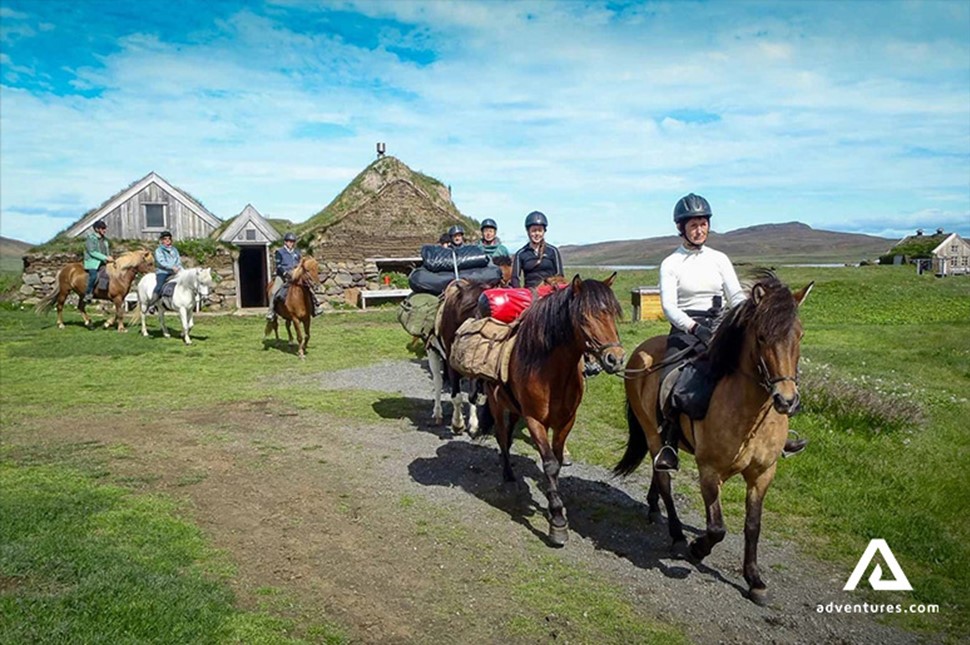 Mountain biking
One of the fun and daring ways to get to know the country is by going on a mountain bike ride through the valleys or highlands. Ride your way through East Iceland and witness how its impressive landscapes open up before your eyes. The overnight guests of the Wilderness Center can use the mountain bikes for free, and the facility visitors can rent them.
Attractions nearby the Iceland Wilderness Center
The Iceland Wilderness Center is in an awesome location, surrounded by other exciting and worth-visiting attractions. Find out what are some of these places that you wouldn't want to miss during your stay here.
The Iceland Wilderness Center Exhibition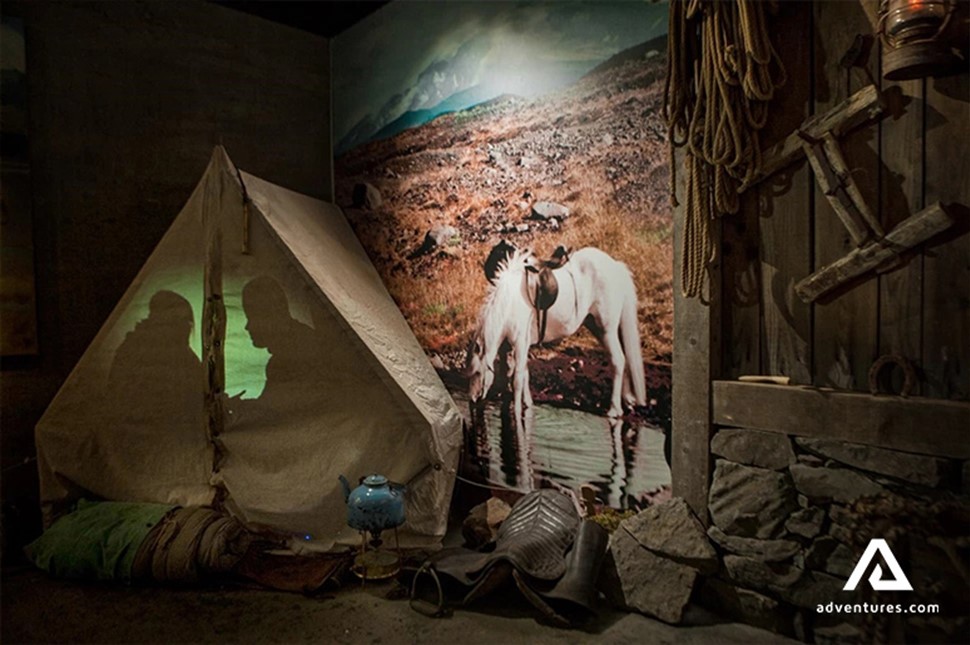 Walk through a creative display that shows the rich past of Icelandic culture. What's exclusive about this museum is that it's a part of the whole Wilderness Center as it's connected with the accommodation where the guests usually stay. Find yourself in an authentic and historic environment that's filled with little items and decorations that bring you back to the ancient past.
Town of Egilsstadir
To reach the Iceland Wilderness Center, you first need to make your way to Egilsstadir – the largest town in East Iceland. The city with an airport and an important tourist center, Egilsstadir, is surrounded by a great environment. It's also a town where reindeer occur often. Also, if you love the proper summer heat, Egilsstadir is where you'd want to be during this season, as it's known to be unusually hot compared to typical Icelandic summer temperatures.
Fljótsdalur Valley
The nature that surrounds the center is truly breathtaking. One of the places that many guests love to walk or hike to is Fljótsdalur valley. It got its name from Lake Lagarfljót which flows through the valley. Fljótsdalur invites you to hike its green and forestry trails and admire its impressive waterfalls and lake.
Hengifoss Waterfall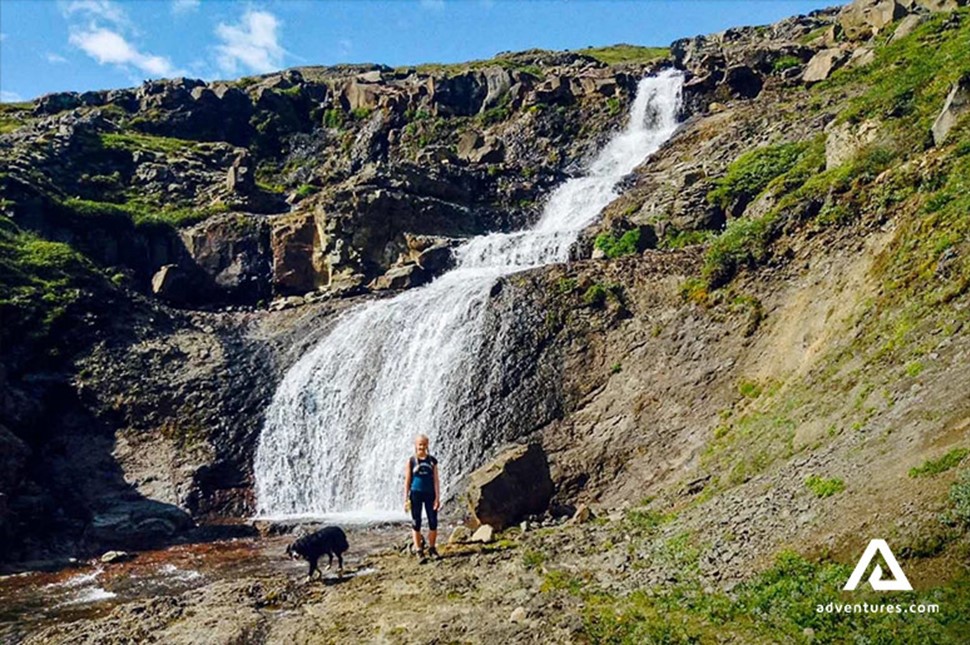 A popular attraction in this area is the Hengifoss waterfall, known for being one of the most eye-catching waterfalls in Iceland. That says a lot about the place, considering the number of beautiful waterfalls found in the country. The name of this attraction translates to "hanging waterfall". The height of Hengifoss is 128 meters, making it the third-highest waterfall in Iceland. What makes its appearance distinctive is its height and the layers of basalt lava rocks, creating a unique pattern.