When do boat tours take place?
Our Iceland boat tours take place throughout the year, although there are some limitations on when specific tours are available. The time of year that you choose may also affect what you see. For example, you're more likely to see orcas in winter and early summer, while humpbacks tend to be more common from early summer to the beginning of winter.
Look at each tour page for more information on what you'll see during your tour and the best time to visit, depending on whether you're on the lookout for glaciers or whales!
Where do boat tours take place?
Reykjavik 
Reykjavik's waters teem with fascinating marine life throughout the year, making it an ideal spot for whale watching. Our tours depart from Old Reykjavik Harbor and usually don't have to travel much further than 15 miles to find humpbacks, minke whales, and possibly other species. 
Many of our tours also stop at the small islands located just off the Reykjavik coast, which are home to a multitude of incredible seabirds like puffins and arctic terns. You can also see the Northern Lights dance above Reykjavik while out at sea or go kayaking in a peaceful fjord.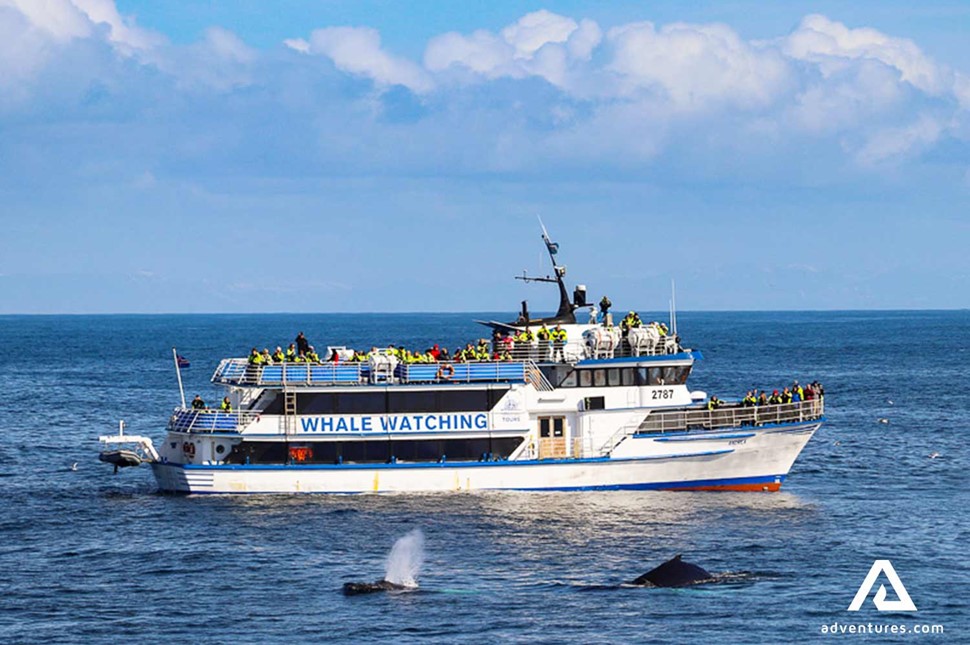 South Iceland
No trip to Iceland would be complete without a visit to Jökulsárlón Glacier Lagoon, but why stand on the shore, when you can explore it in an amphibian boat tour or get thrillingly close to the huge icebergs in a Zodiac boat tour? Adventurous souls should check out this adrenaline-pumping jetboat ride in the Gullfoss Canyon. While families or those looking for a peaceful day out should look at this easy kayaking tour in Stokkseyri.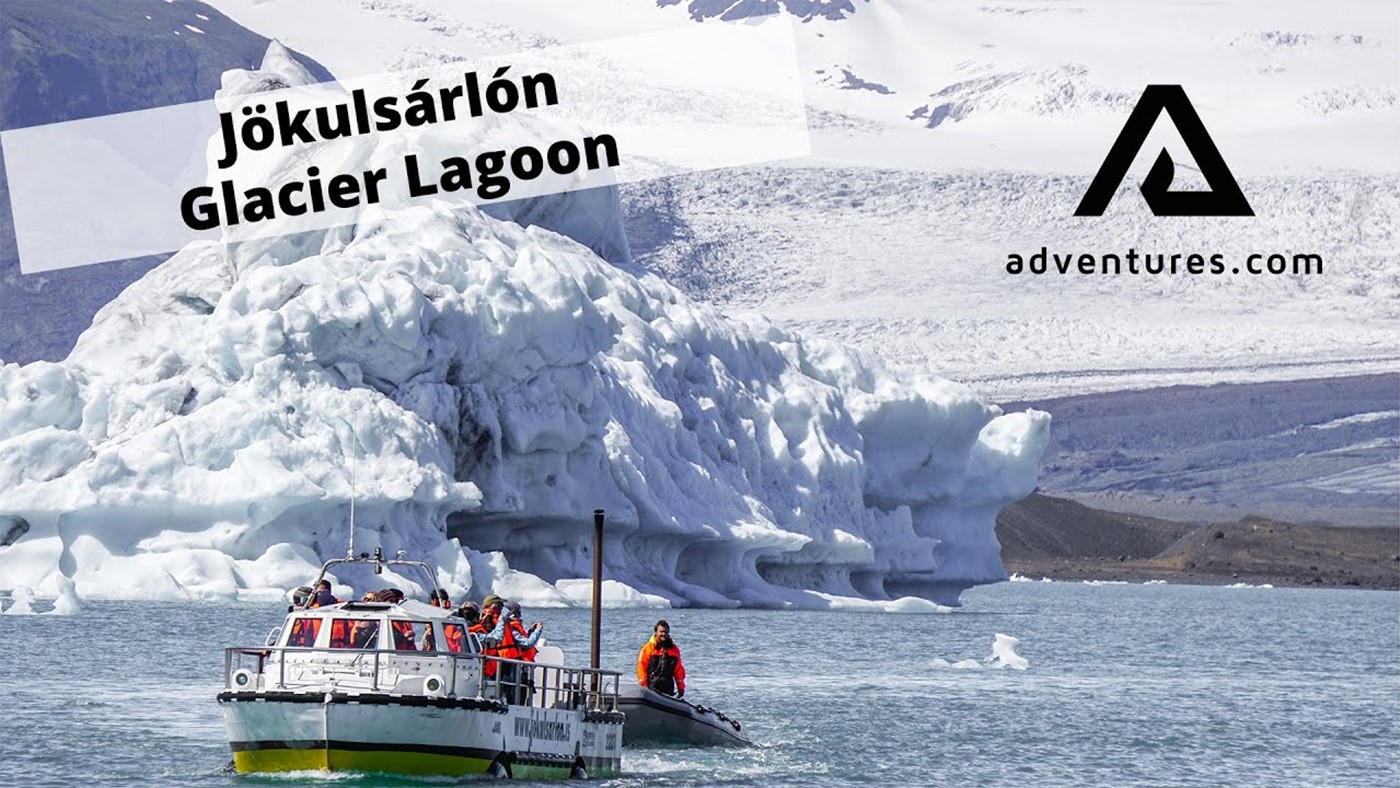 North Iceland 
Our boat tours in northern Iceland take place in the Eyjafjordur fjord, renowned for being one of the best whale-watching destinations in all of Iceland. Try out this tried and true Dalvik whale-watching tour! Check off two bucket list experiences in just one day with this whale-watching and Northern Lights combo. Or cross the Arctic Circle and see some adorable puffins during this Grimsey Island adventure.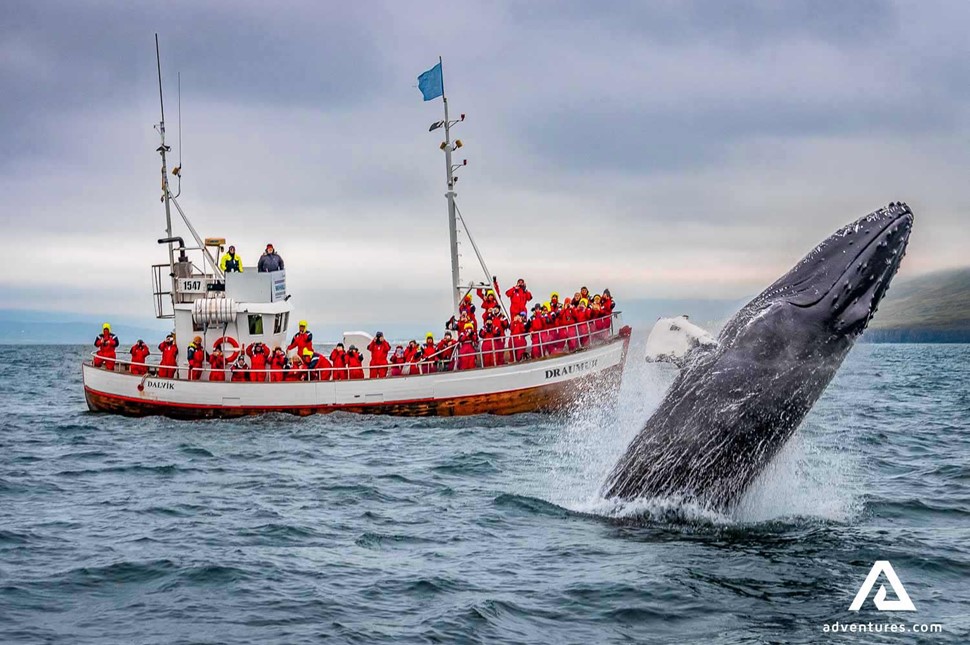 West Iceland and the Westfjords
We offer a bundle of different boat rides in West Iceland, allowing you to see this unique and untouched landscape in all of its heavenly glory. Head to the picturesque village of Olafsvik, for the chance to see orcas and other types of whales frolic up out of the deep on Olafsvik Whale Watching tour. Enjoy some delicious Viking sushi and see some lovable puffins on this family-friendly Viking sushi tour.
Whale Watching Tours
We operate whale watching tours from various locations across Iceland. Whales are commonly spotted in each area, and you're likely to see at least one species of whale during the tour. However, Iceland's whales are wild, meaning that we cannot totally guarantee that you will see them during your exact outing.
Our captains are local experts who will do everything that they can to ensure that you do see whales. They use prevailing local knowledge, gather up-to-date information, and monitor current weather conditions in order to provide you the best chance of seeing whales. Most of our whale-watching tours have a success rate above 90%, virtually guaranteeing that you will see something. The success rate for each tour is clearly displayed in the tour description.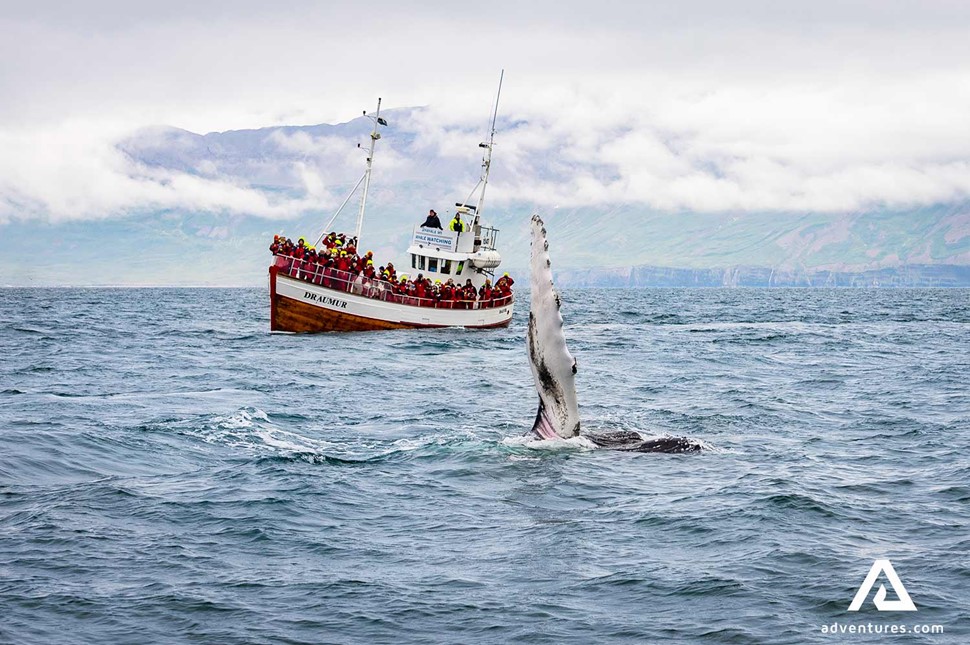 The Safety of the Wildlife
Extreme Iceland is passionately committed to showing Iceland's incredible marine life in its natural habitat. We take the safety and well-being of the creatures that we are watching very seriously and we will never seek to put a wild creature in any discomfort. 
Our expert captains will take you as close as possible to the whales and other species without invading their personal space. We believe that this gives you a more authentic experience while also affording future generations the opportunity to observe wild animals in their natural environments.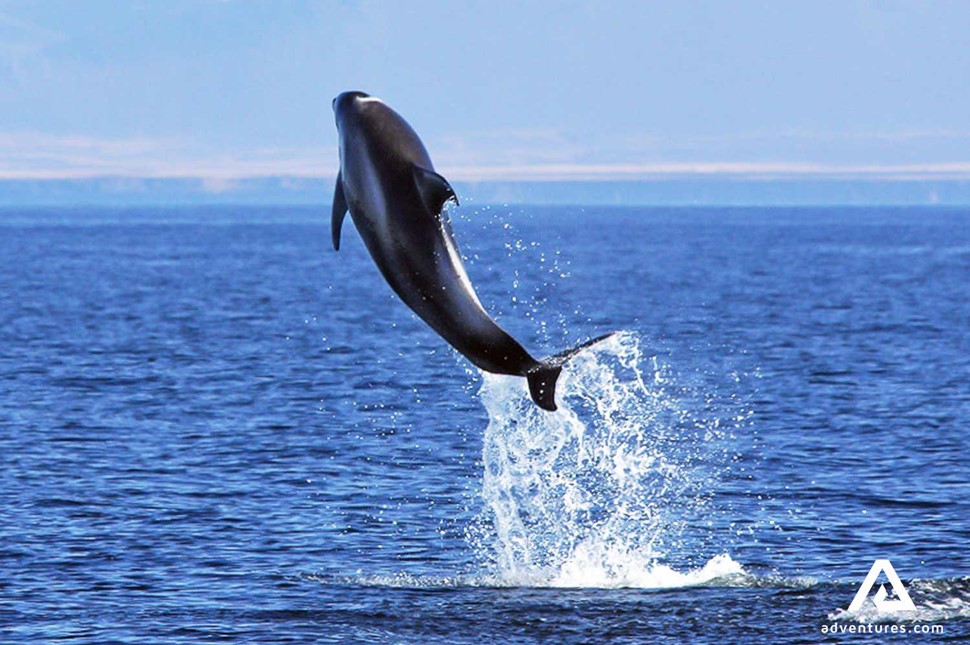 Best Time to See Whales in Iceland
Whales visit Iceland's waters throughout the year, although different species appear more frequently at particular times. Below is a rough guide to the best time to see specific whales in Iceland. 
Orcas/Killer Whales (November – June) – Orcas visit Iceland's waters throughout the year, however, sightings are more frequent in the winter and early summer. Orca watching is especially fun in the winter because you can see them hunt herring. 
Humpbacks (April – October) – Humpbacks tend to be spotted during the summer months, though they're increasingly being spotted well into the winter. 
Blue Whales (April – October) – Blue whale sightings are rare because they usually prefer deeper waters. However, there is a slight chance of seeing the largest creature to ever exist during the summer months. 
Fin Whales (April – October) – Fin whale sightings are also rare, but they're more common during the summer than they are in the winter. 
Minke Whales (Year – Round) – Minke whales are spotted in Iceland's waters throughout the year.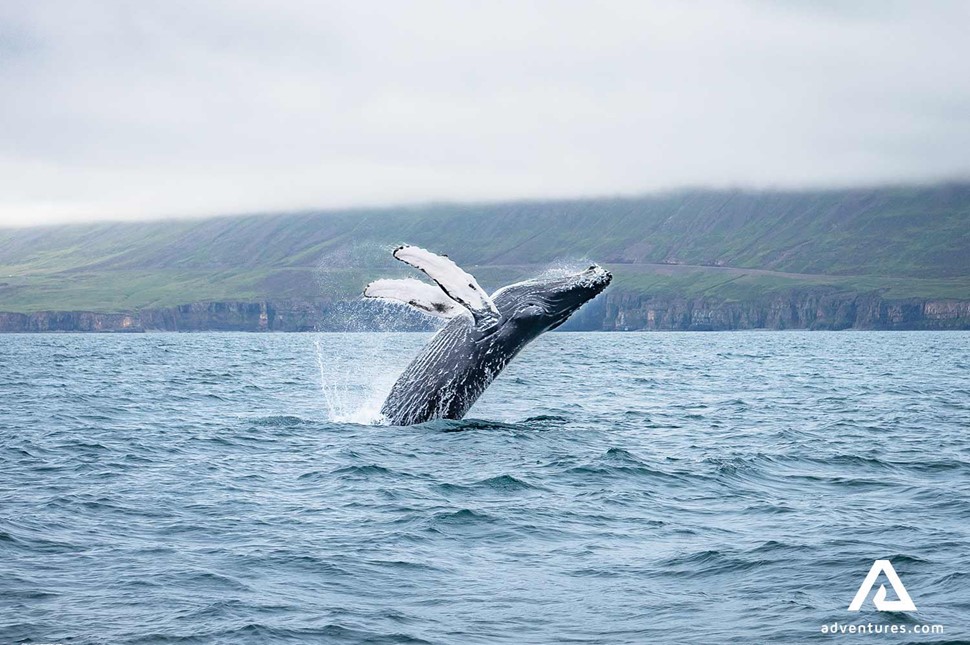 Types of Boat
The boat that we use has the potential to enhance or diminish your enjoyment of the tour. We carefully select the type of boats that we use so that you get the most out of your time on Iceland's waters. Below is a brief description of each boat that we use and the advantages of using them.
RIB Boat
A rigid-hulled inflatable boat (RIB) is a lightweight, seaworthy boat, known for its high performance, speed, and maneuverability. They're also one of the safest boats available because the inflatable ring around it acts like a life jacket, rendering them all but unsinkable. RIB boats are perfectly designed for things such as whale watching and bird watching because their low-slung design allows them to get up close and personal with the animals.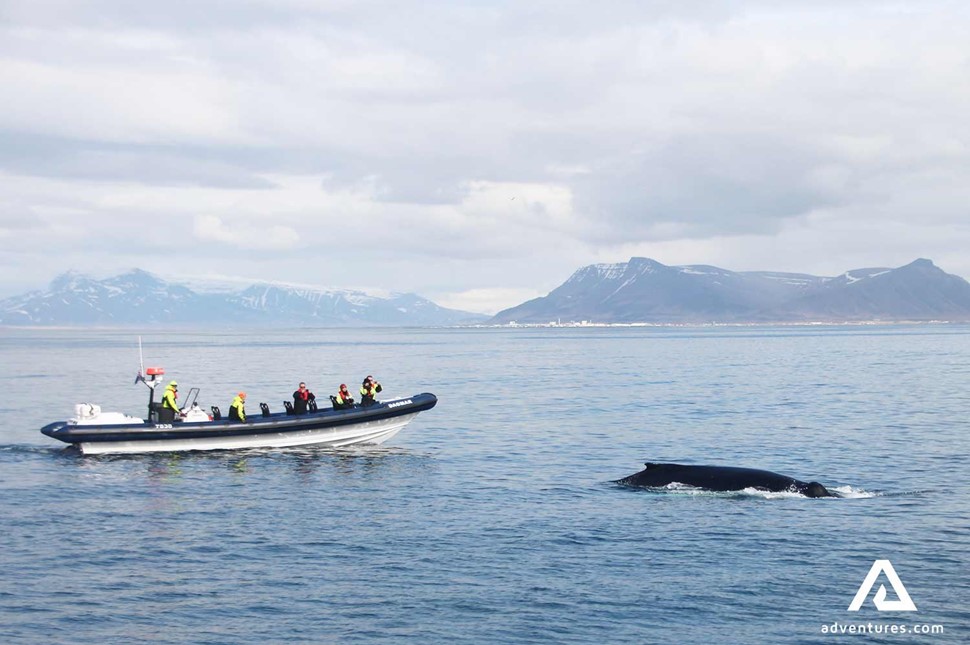 Zodiac
A Zodiac is a type of inflatable boat that combines rigidity, comfort, and safety with maneuverability and speed. They're ideal for water-based sightseeing because they're small size and agile allowing, them to get close to land, icebergs and whatever else you want to see. Our Zodiac Boat Tours in Iceland are one of the best ways to explore Jokulsarlon.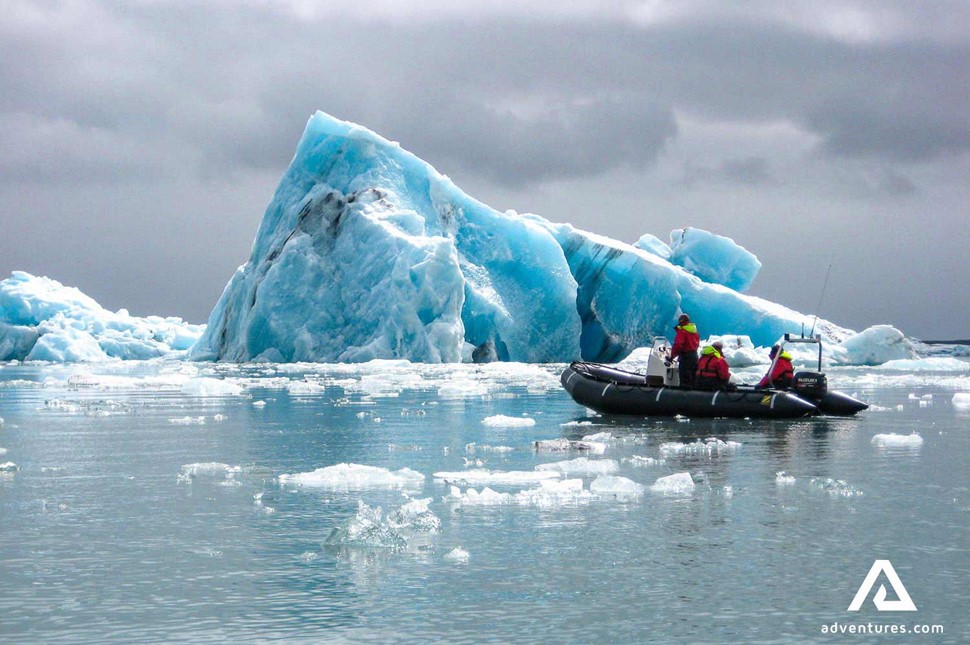 Jet Boat
A jet boat is a hydro-powered boat that propels itself forward by firing water out of a nozzle at the rear of the boat. This creates an exciting, white-knuckle ride that is perfect for exploring rivers and lakes. Jetboats have no rotating external parts meaning that they do not damage marine life in any way.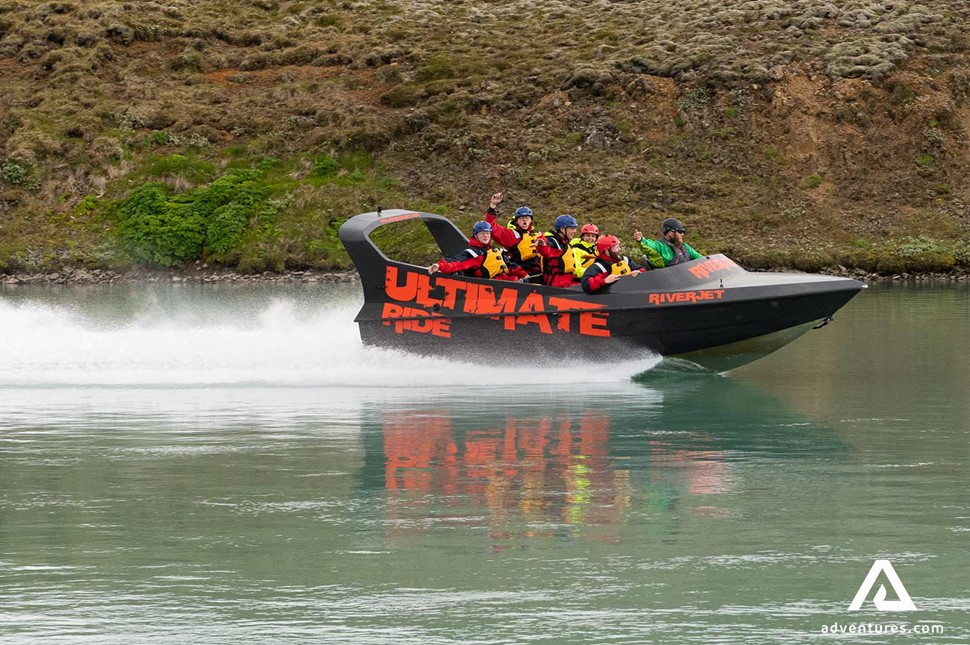 Amphibian Boat
Amphibian boats are equally adept on land as they are at sea, making them perfect for exploring places that have interesting attractions on both.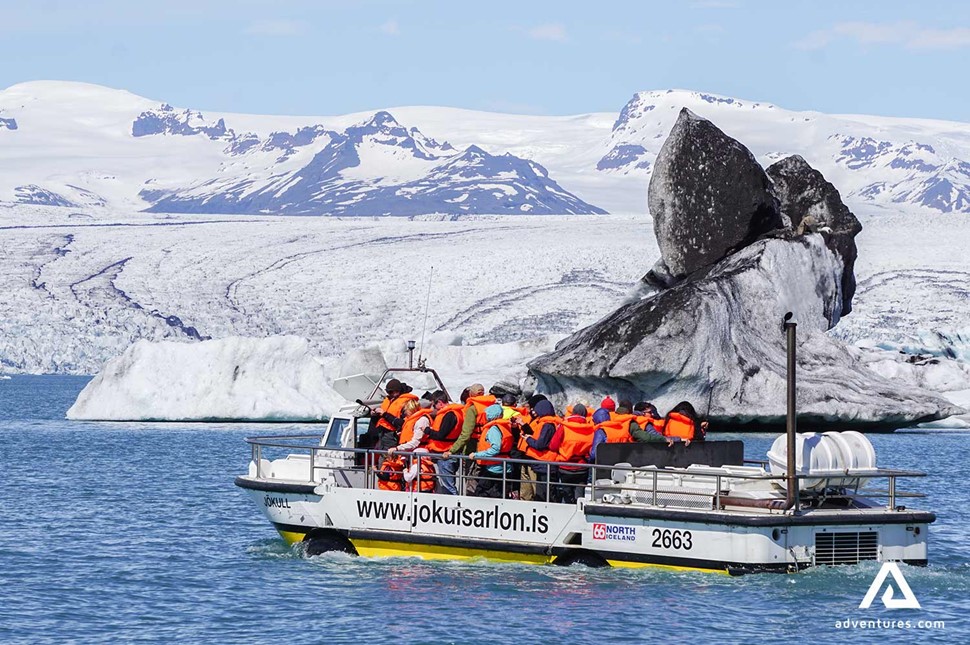 Kayaks
The kayak is a narrow, pointed boat, which is pushed forward using a double-bladed oar. They are agile and small, allowing them to get up close and cozy with anything and everything. 
Traditional Boats
Traditional Icelandic boats are powered by some combination of a sail and a motor. They're all seaworthy and often began life as fishing vessels. This allows them to go further out to sea and reach lesser-seen, amazing marine life that visits Iceland's waters.