About museum exhibitions
Perlan Museum - Perlan combines fascinating exhibitions, spectacular views over Reykjavik, and one of Iceland's most iconic structures.  The museum's installations seek to teach visitors about Icelandic nature. Virtual reality and interactive displays enhance the learning experience. 
Wonders of Iceland

– The Wonders of Iceland exhibition allows visitors to experience the powerful forces of nature that have shaped the land of fire and ice. You'll learn about seismic activity and geothermal energy,  feel the power of an earthquake, and hear what a volcanic eruption sounds like. The exhibition also takes you on an underwater journey through Iceland's marine ecosystems. The highlight of the exhibition is a realistic, man-made ice cave.

Water in Icelandic Nature

 

– Iceland has some of the world's most fascinating aquatic systems. The Water in Icelandic Nature exhibition teaches you all about them, using interactive installations that are especially popular with children. You'll see how Iceland's majestic waterfalls are created, learn how glacial meltwaters have shaped the land, and get up close and personal with tiny aquatic life. 

Aurora

 

– Aurora is an interactive 8k exhibition on the Northern Lights. The display combines art, science, and innovative storytelling techniques to bring nature's greatest show to life on the big screen.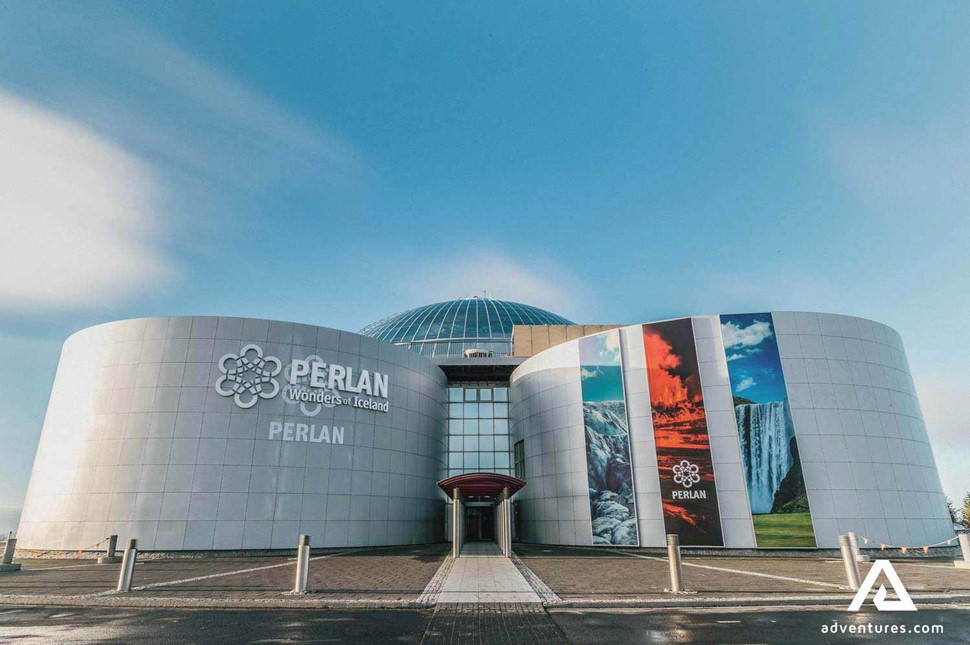 Whales of Iceland Museum – The Whales of Iceland Museum contains 23 life-sized models of the incredible beasts swimming in Iceland's waters. Each model has been painstakingly hand-painted, allowing you to see what the majestic giants of the deep actually look like. The exhibition includes an 82-ft  (25-m) model of a blue whale, a model of a giant sperm whale, and other species such as orcas and the North Atlantic right whale. All the models can be touched and are accompanied by interactive information boards. The exhibit also contains a virtual reality experience that brings you to the bottom of the ocean.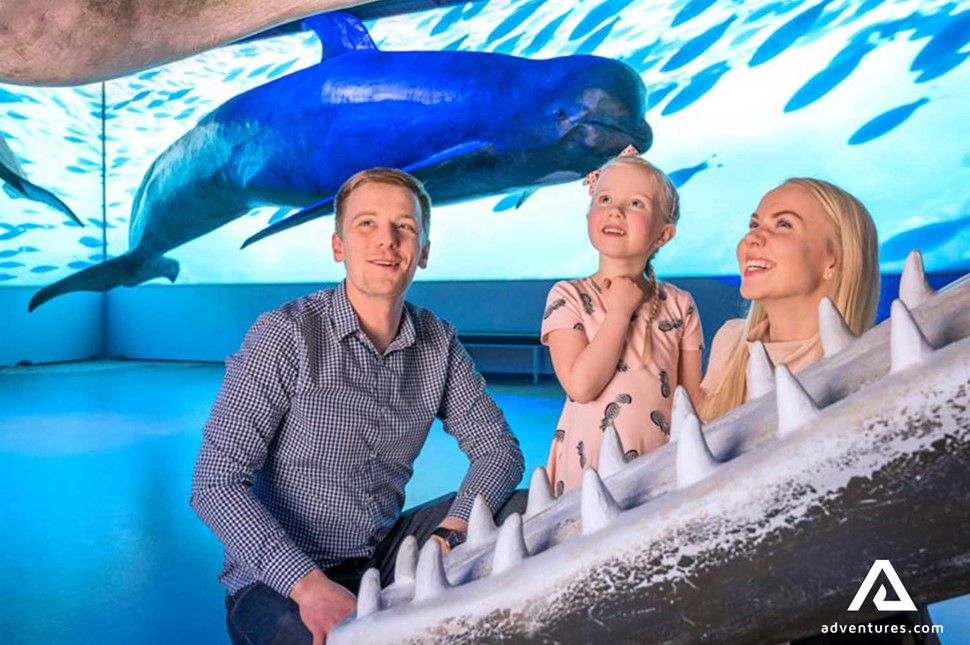 The National Museum of Iceland – The National Museum of Iceland is home to many of Iceland's most famous artifacts, including the Viking ship on which the original settlers arrived. The museum contains various rotating exhibitions as well as the permanent "Making of a Nation" exhibition, which takes you on an epic journey through Iceland's history.
Arbaer Open Air Museum – The Arbaer Open Air Museum offers a fascinating insight into how historic Icelanders lived. More than 20 historical buildings are organized to form a small town, allowing you to see how Icelanders live in the pre-industrial age. 
Aurora Museum - This interactive Northern Light museum will get you closer to this incredible phenomenon even if you're traveling in summer. You'll learn the science behind the magnificent Aurora Borealis and be able to visit the Aurora photo booth! Get admission to the Aurora Museum early on!
The Settlement Exhibition – The Settlement Exhibition recreates Reykjavik's early history.  Its principal attraction is an original Viking longhouse dating back to the late 10th century. The exhibition also contains interactive boards about how people lived and a panoramic depiction of 10th-century Reykjavik. 
Icelandic Phallological Museum – The Iceland Penis Museum contains a huge selection of phallic specimens from various mammals around the world. It's an exhibition as striking as it's memorable! Look out for the 56 specimens from whales, 36 from seals and walruses, a few from land mammals (humans of course), and even one from a polar bear.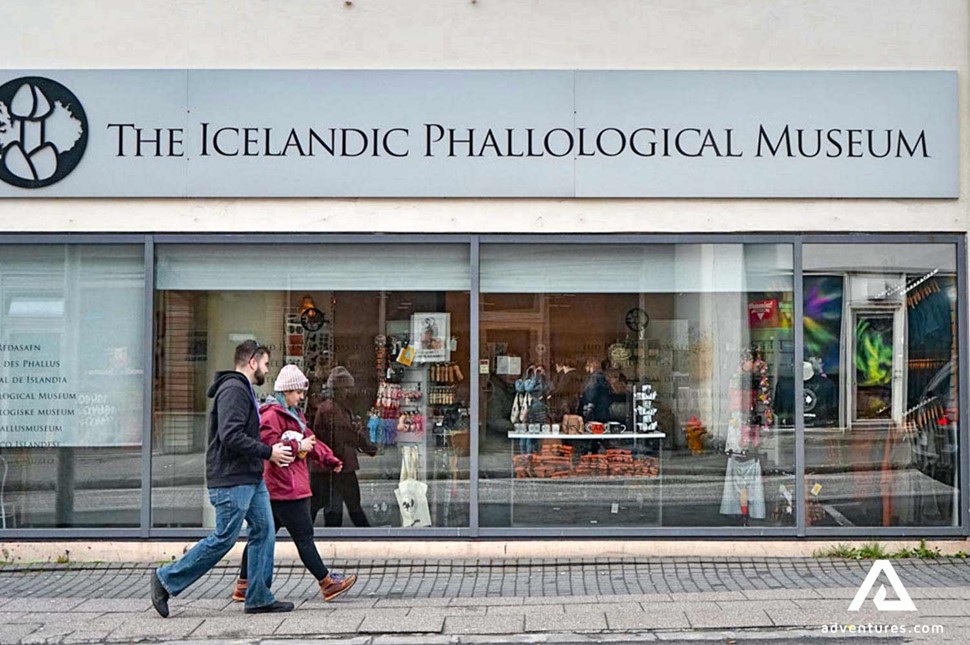 Icelandic Lava Show – The Icelandic Lava Show Exhibition is a one-of-a-kind, family-run exhibition that reproduces the awesome power of a volcanic eruption. Lava is produced in a large furnace in the center of a small room, allowing visitors to experience the heat from the lava and see the amazing shapes it forms as it cools.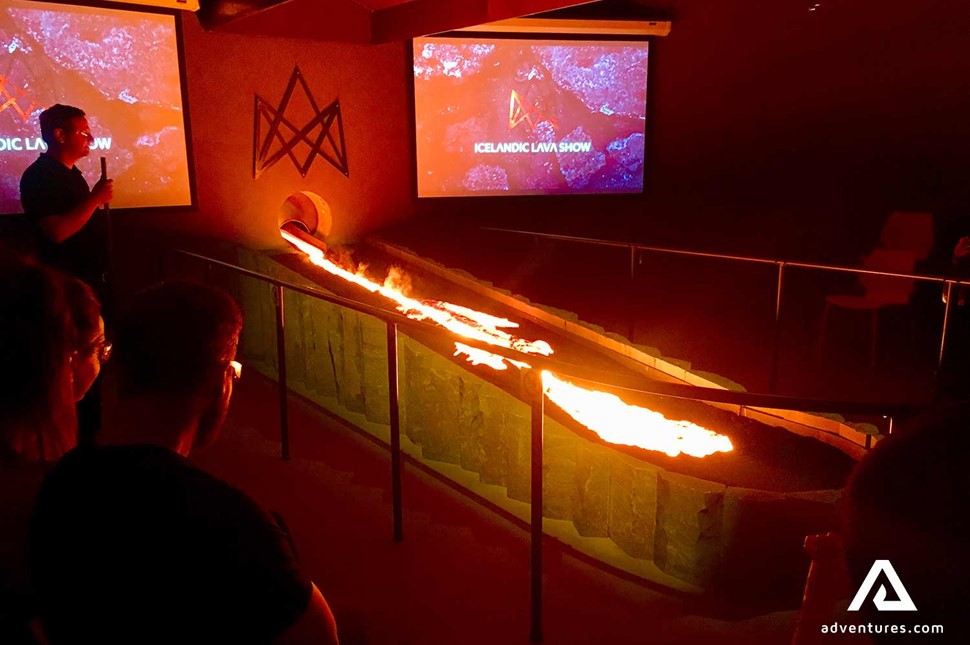 The Lava Center – The Lava Center contains a set of fascinating exhibitions that explore  Iceland's volcanic forces. All the installations are completely interactive, offering profound insight into how volcanoes work. The Lava Center also contains an earthquake simulator and shows visitors how scientists monitor seismic activity to predict earthquakes.
Museum Tours in Iceland
We offer a great selection of museum tours in Iceland. You're sure to talk away from each tour with a new appreciation for Icelandic nature and culture. 
Perlan Museum – Join us at the Perlan Museum in Reykjavik for a guided tour of one of Iceland's best museums. Our knowledgeable local guide will take you through the Wonders of Iceland exhibition and share fascinating facts about Icelandic nature. We arrange the entire trip, so all you need to do is find your way there. 
Whales of Iceland Museum – See life-size models of Iceland's whales on this fascinating tour. We arrange admission and meet at Old Reykjavik Harbor. Visitors often like to combine the museum experience with one of our many Reykjavik whale-watching tours. 
Aurora Museum - Join us at the interactive Northern Lights museums, and visit the Northern Lights Theatre and Aurora photo booth!
Reykjavik City Card – Enjoy 72 hours of freedom in Reykjavik and access a host of different museums in Reykjavik, including: 
Árbær Open Air Museum

Ásmundarsafn – Sculpture Museum

Gerðarsafn – Art Museum in Kopavogur

Hafnarhús – Contemporary Art Museum by the Old Harbor

Kjarvalsstaðir – Modernist Art Museum

National Gallery of Iceland

National Museum of Iceland

Natural History Museum

The Culture House

The Settlement Exhibition
Lava Center – Meet us at the Lava Center to see how powerful volcanic forces have shaped Iceland. 
Lava Show – A unique lava show in the picturesque village of Vik lets you get up close and personal with a volcanic eruption. The founder has opened the new lava center in Reykjavik, as it's so easy to access now it's a must to visit!