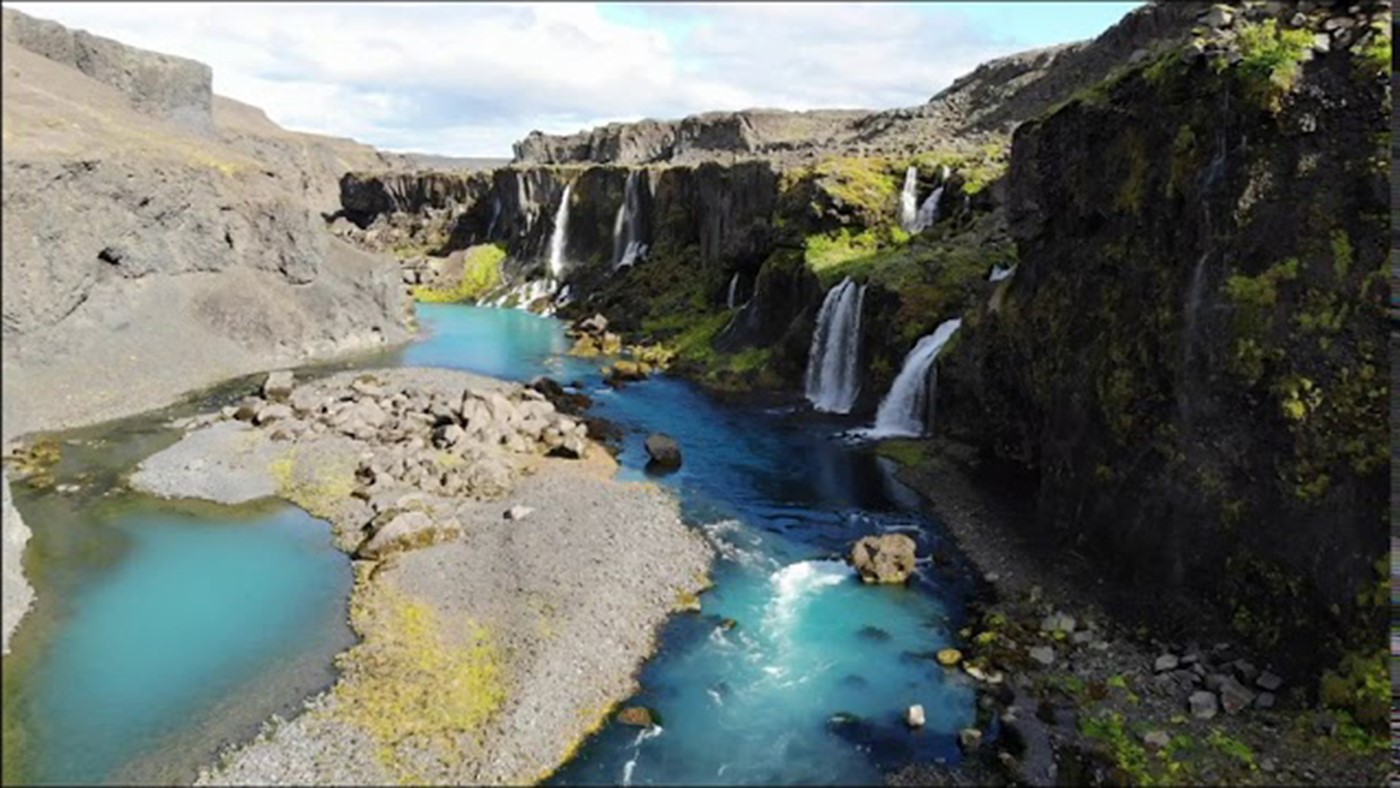 Lying en route to the geological marvel Landmannalaugar, Sigoldugljufur Canyon is a picture-perfect location that has caught international attention, driving photographers and nature lovers to the canyon in huge numbers.  
Another reason for it being off the radar is the craggy roads and dim and distant locations. While the mountain roads do make for a bumpy ride, it doesn't mean the canyon lacks life and vigor. The post-ride scenes are definitely worth every hurdle you cross!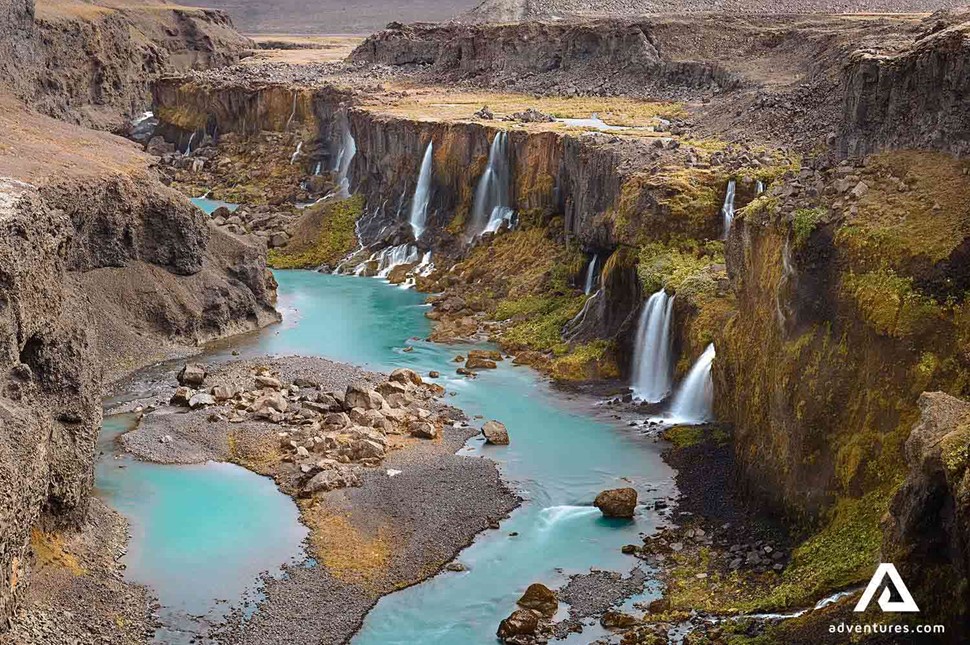 Often destinations lying off the beaten track hold something magical and out-of-the-blue. The same is true for Sigoldugljufur. The teal waters of the Tungnaa River, innumerable waterfalls and sprawling flora are spellbinding to visitors.  
With the extensive stretch of green moss and contrasting lunar oasis, reaching the scenery of the Highlands is like attaining nirvana! 
Where Is Sigoldugljufur Located

Perched in the Highlands of Iceland, Sigoldugljufur Canyon is 172 km from Reykjavik, 189 km from the southernmost village, Vik,  and 239 km from Akureyri.  
GPS coordinates of Sigoldugljufur: 64.1579° N, 19.1253° W 
How To Get To Sigoldugljufur?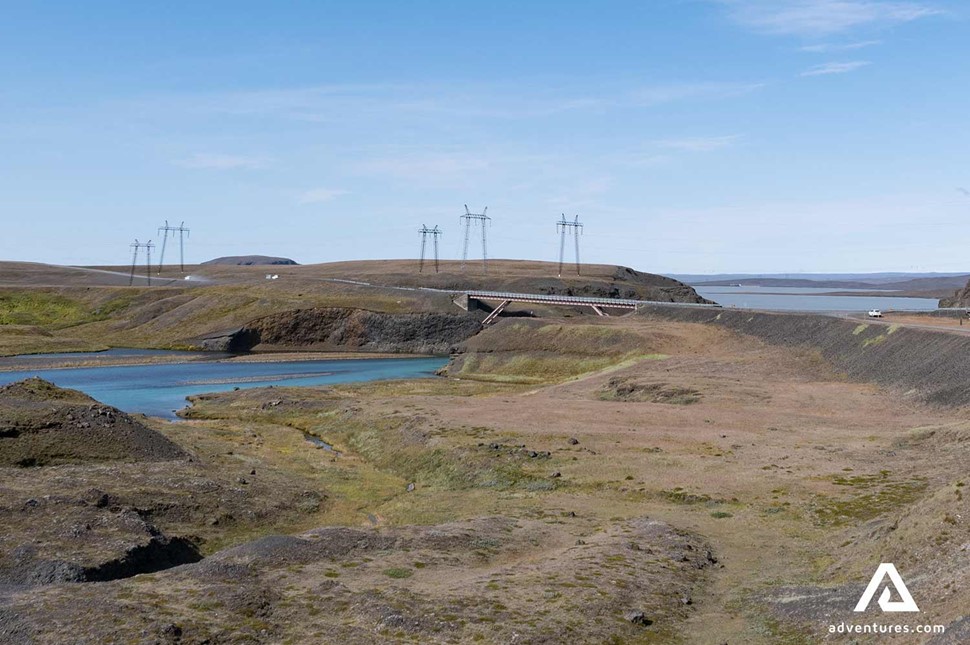 Start your Sigöldugljúfur journey by navigating to Ring Road 1 east from Reykjavik. Cross the town of Selfoss and head left onto road 30. Next, turn right to road 32 and commute north to reach F26 highland road. Navigate from F36 south to mountain road F208, a 4WD road climbing up the hill.  
Stay on road F208 for a few minutes and you'll reach the Sigalda Power Plant, where a small hill starts. Drive down that hill and identify a dirt road to the left. You'll find a parking lot close by, from where you can reach the canyon on foot.  
Safety Tips For Driving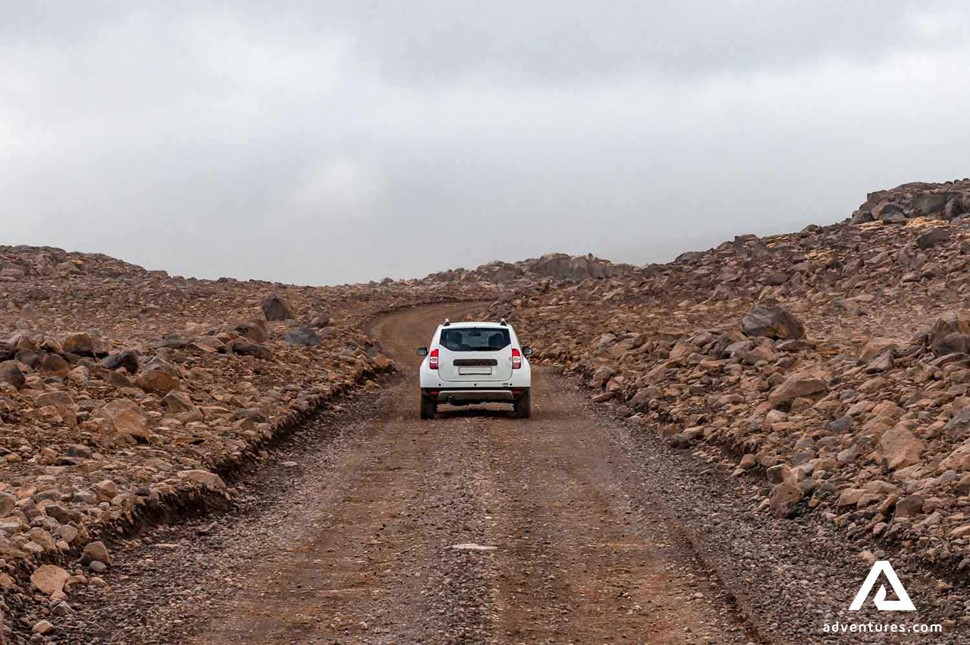 Sigoldugljufur is only reachable via F-roads, implying that a 4x4 vehicle is necessary to safely track down the canyon. Before planning a self-guided tour, note that 4x4 vehicles are best suited for craggy mountain roads and commuting with a seasoned driver or guide is more expedient.  
The gravel roads are not everybody's cup of tea. The surprising challenges of these roads require prompt attention and action and are better left to the experts. For more information on driving on Icelandic routes and roads, give The Ultimate Guide to Driving in Iceland a read.  
The Impact Of The Power Plant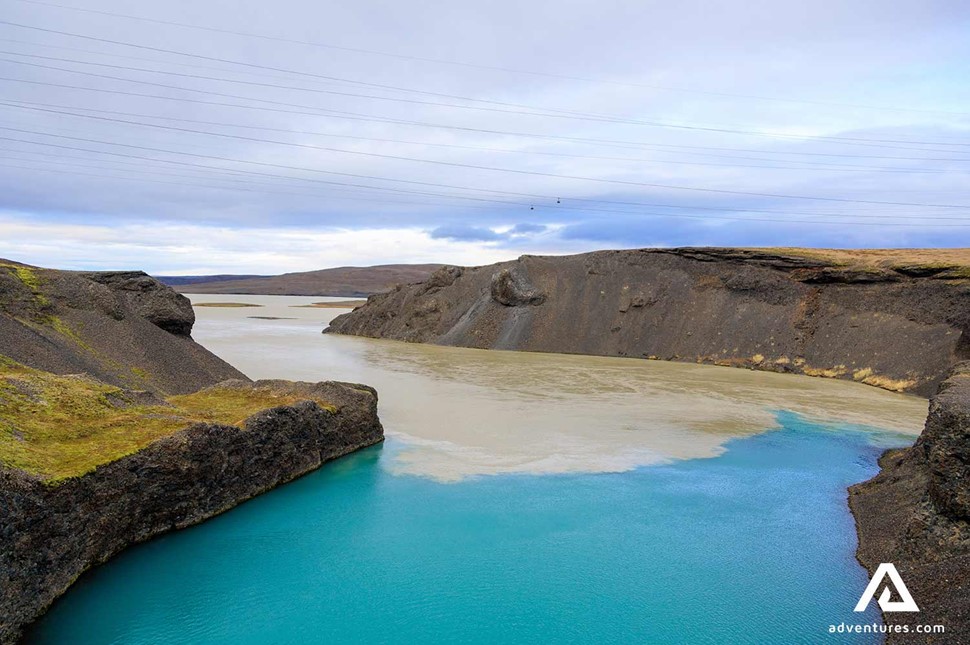 The neighboring areas of Sigoldugljufur Canyon saw a drastic change after the installation of the Sigalda Hydroelectric Power Station. The Tungna River, which flows through the canyon, witnessed a significant reduction in water level.  
Tungnaá River isn't the same fast-flowing river it used to be. However, it has taken rebirth as a pristine spring. So, a trip to these sparkling waters streaming along the cliffs is definitely a must.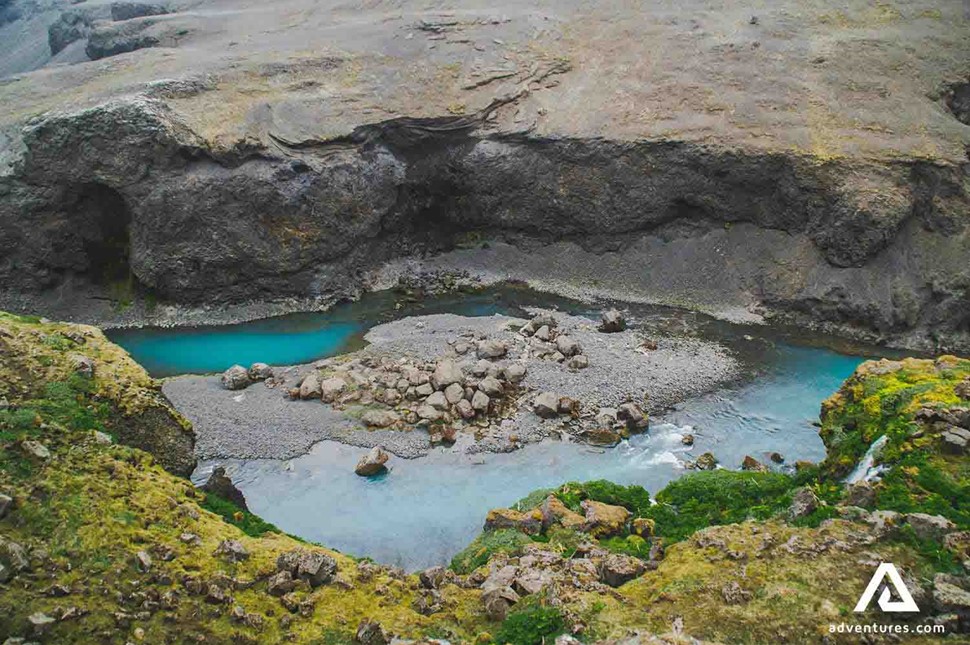 Nevertheless, Sigoldugljufur continues to be a crowd-pleaser with its immaculate waterfalls. Another place to explore while touring the canyon is the lake Sigöldulón, also called reservoir Krókslón.
Attractions Near Sigoldugljufur Canyon, Iceland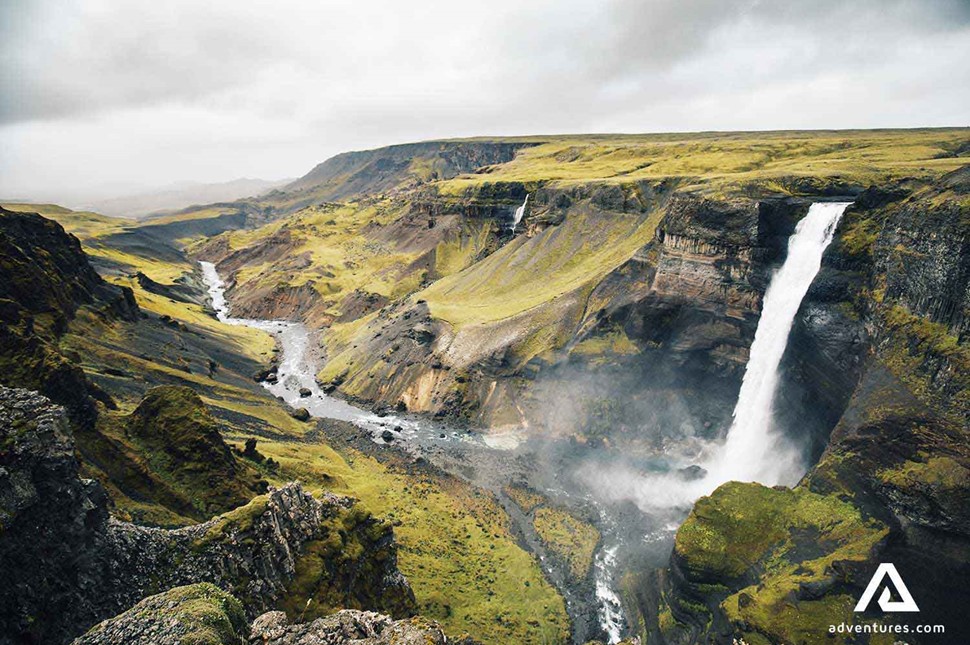 Hrauneyjafoss Waterfall: The 29-meter-high waterfall lies en route to Sigoldugljufur, just a quick turn off the road F26. Nestled in the northwest of the canyon, Hrauneyjarfoss Waterfall is a snap-worthy location, so keep your camera handy! 


Sigoldufoss Waterfall: Get a glimpse of the cascading waters falling into Tungnaá River, an absolute bliss to witness.  


Háifoss Waterfall: If time permits, take a 15 km detour and catch a sight of the fourth-highest waterfall of Iceland. Navigate to route 26 to the Sigoldugljufur Canyon, take Route 32 and come on Road 332. You will soon arrive at Haifoss. 


Landmannalaugar: Once done with Sigoldugljufur Canyon, continue on road F208 for 23.8 km to discover the soul-stirring sceneries of Landmannalaugar.