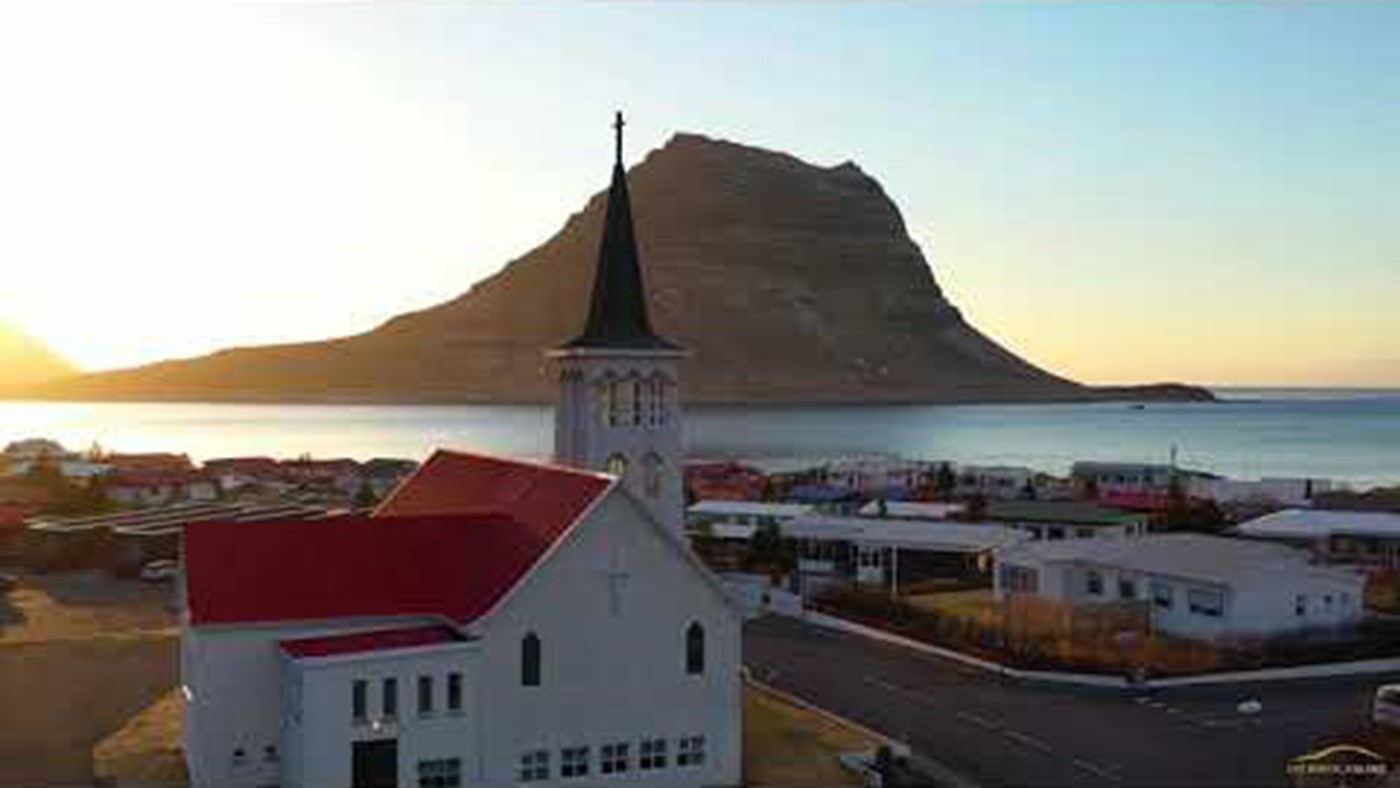 Where is Grundarfjordur?

Grundarfjordur is a small fishing town located on the north coast of the Snaefellsnes Peninsula in West Iceland. The distance between Grundarfjordur and Reykjavik is 177 km. It is situated near the fjord, Kolgrafarfjordur, between two major cities Stykkisholmur and Olafsvik.
Why is Grundarfjordur so popular?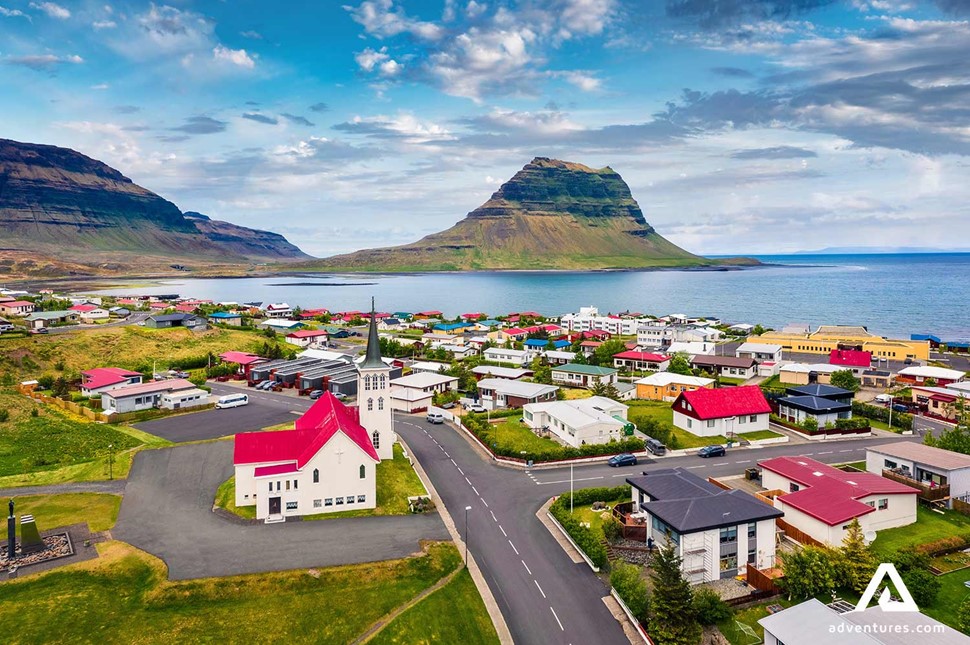 Grundarfjordur is a fishing village with a population of around 900 people. Most of the people are engaged in fishery and related industries. Until the 21st century, it was like any other Icelandic town with a laidback lifestyle that seldom created any stir. However, with the boom in the tourism industry in Iceland, people started taking notice of Grundarfjordur.  
Its location at the foot of Kirkjufell Mountain became a huge draw for tourists and photographers. Slowly, it became one of the most iconic fishing villages in Iceland that offers incredible views of the Church Mountain, the most photographed mountain in Iceland. 
Rising out of the peninsula, commanding attention from everyone, and framing the entire low land, Kirkjufell Mountain is fabulous. It attracts photographers from all corners of the world who rush to take snaps from different angles.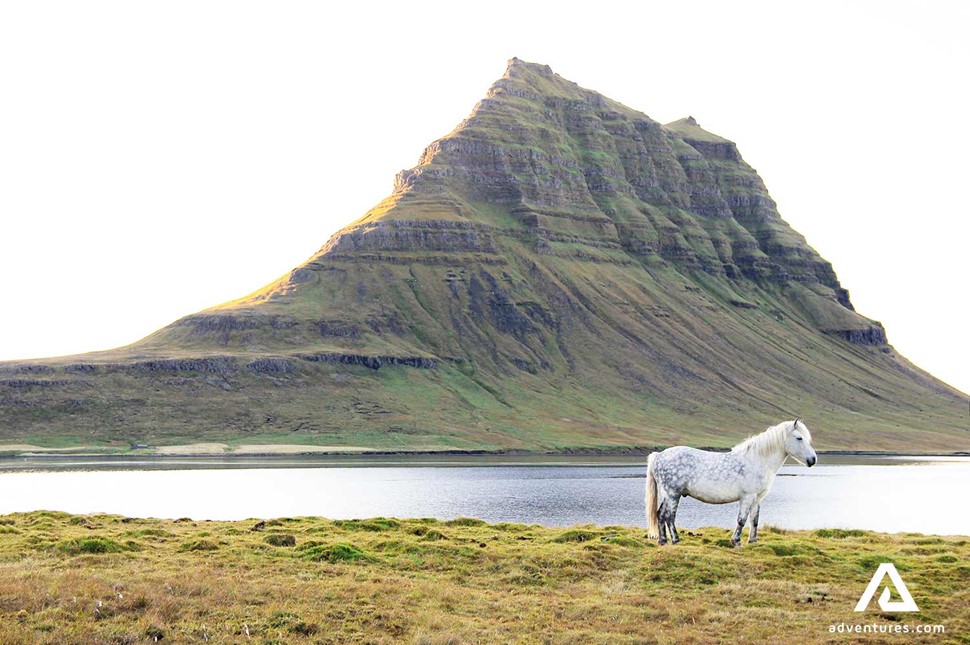 However, Grundarfjordur has its own attractions. The small town, with its colorful houses, creates a vibrant backdrop to appreciate the coastal life of Iceland. 
Numerous trails around the village lead to the mountains and ridges with splendid views. There is scope for horse riding, and Grundarfjordur boasts of a golf course too. So, your Grundarfjordur Iceland tour will be filled with exciting activities that you can cherish for ages. 
How to reach Grundarfjordur?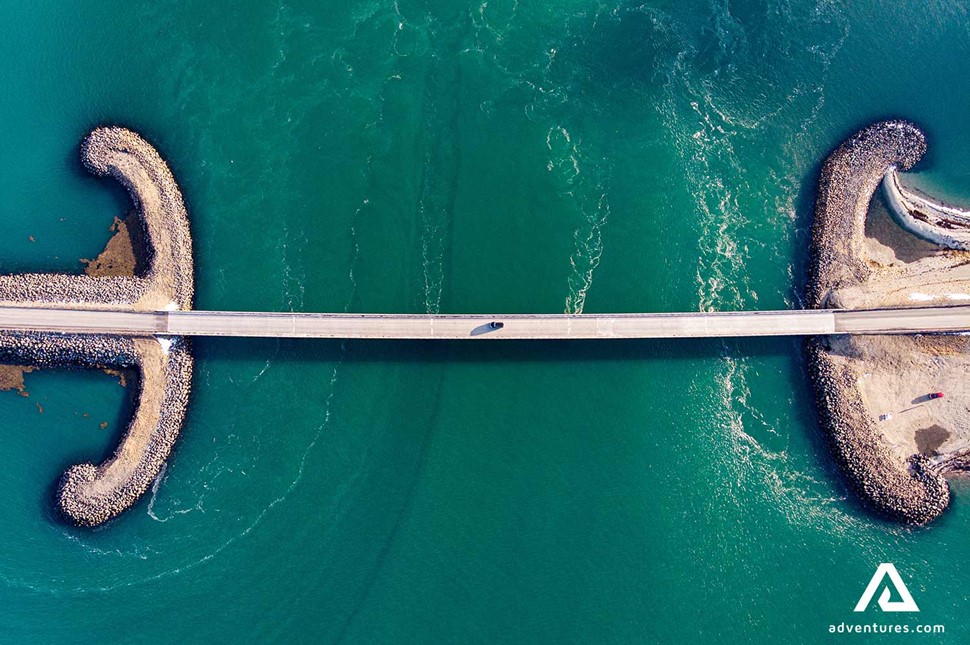 You can reach Grundarfjordur by rental car or public bus. From Reykjavik, you have to take Ring Road 1 and drive north to pass Mt. Esja, Hvalfjardargong, and reach Borgarnes. 
From here, take the roundabout to road 54, and drive until you reach the crossing where you have to take a left turn to visit Grundarfjordur. 
Things to do in Grundarfjordur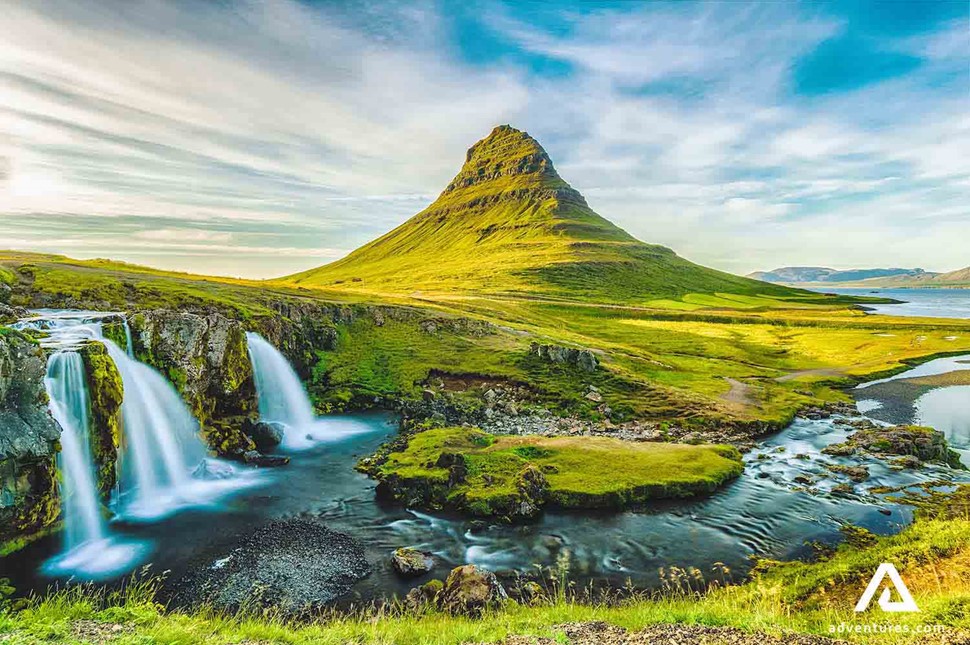 Here is a list of things you can do in this charming hamlet. Choose the activities that excite you the most. 
See Kirkjufell and Kirkjufellsfoss – You cannot miss the town's prime attraction. Like most travelers, you will spend a chunk of your time visiting Church Mountain and admiring its beauty. There is mighty Kirkjufellsfoss Waterfall, another favorite with tourists. Trek around the adjoining hills to capture enticing views of the peak and the waterfall. 
There is another exclusive way to get closer to the famous mountain – sea kayaking. This activity is available in summer, and no one wants to miss it as you can paddle around in the lake that is created at the foot of the hills and view Grundarfjordur rising high above the land. 
Go on a whale watching tour – Grundarfjordur is known for its whales, and if you are visiting the area in the summer, go on a whale watching tour. You will be fascinated by the lives of these giants of the water as they play in their natural habitat.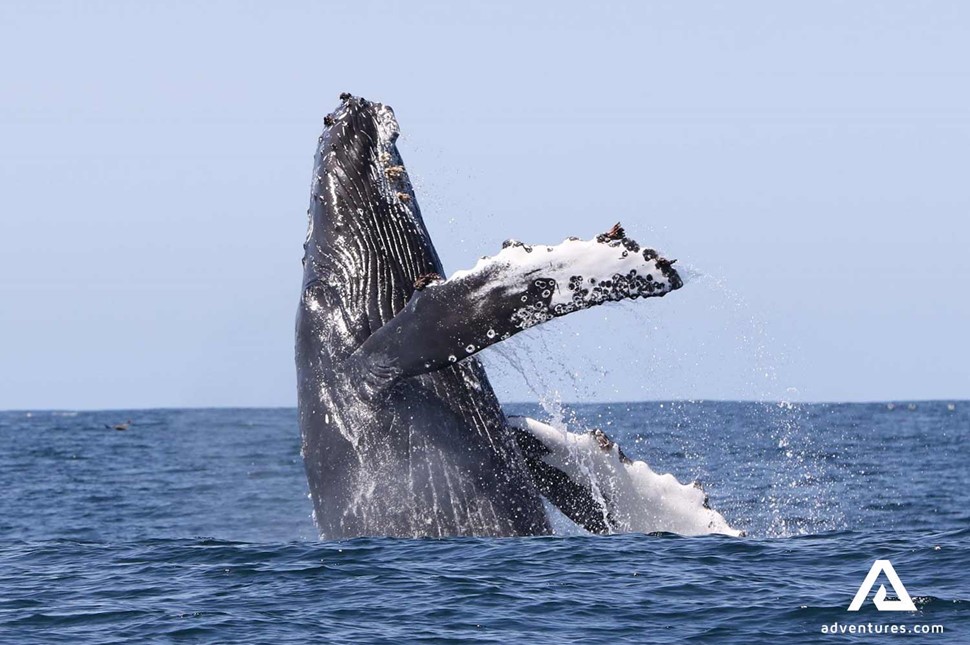 Visit the Shark Museum – If the giant predators attract you, please pay a visit to the museum at Bjarnarhofn to know everything about Greenland sharks. 
Splash in the local swimming pool – There is something special about every Icelandic village. No matter how small, they all have a swimming pool. So, if you love swimming, Grundarfjordur will not let you down. Have a nice time in the swimming pool, enjoying the breeze, scenery, and ambiance. 
See Grundarfoss Waterfall – It is one of the most stunning waterfalls in Iceland. The massive waterfall cascades sharply, creating an impressive view along with the surrounding cliffs and ridges. Take a road trip to see the tumbling waters without which your Grundarfjordur trip will remain incomplete. 
What to eat at Grundarfjordur?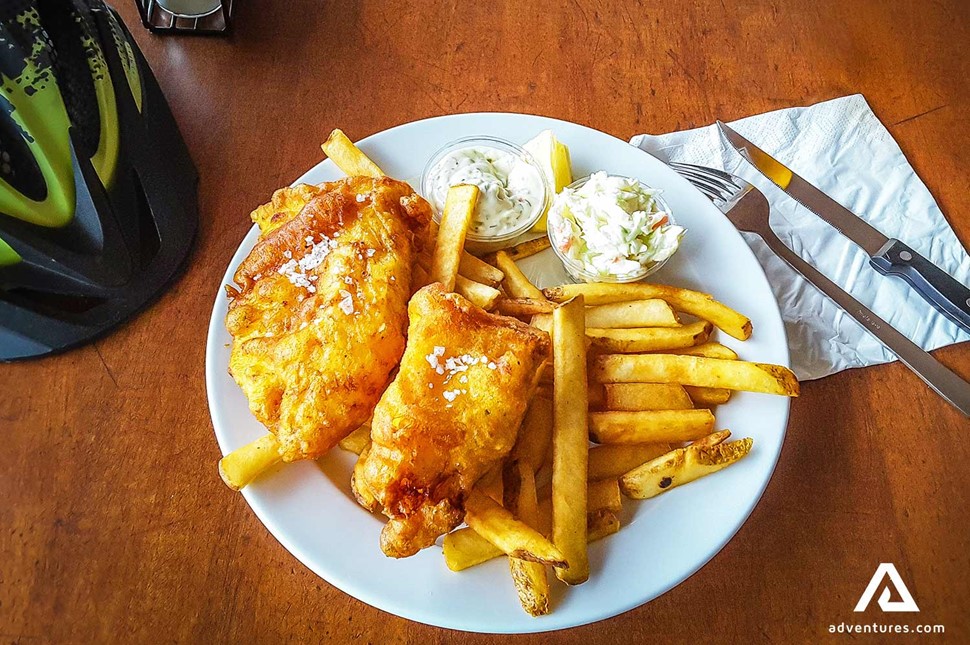 We should have framed the question as what not to eat at Grundarfjordur because the small town offers plenty of varieties in cuisine.


Meistarinn Food Truck – Let's begin with the basics. This truck is only available during summer and offers comfort foods like hot dogs.  


Bjargarsteinn Mathus – This restaurant sets the benchmark in Icelandic hospitality. Be its ambiance, quality of food, presentation, or views, no place can match it. You will find a wide range of options like vegan, gluten-free, and vegetarian dishes. The local dishes made with fresh ingredients are superb.
 
Laki Hafnarkaffi – This restaurant is known for its local delicacies like fish stew and rye bread. If you are craving pizza, your taste buds will be delighted after tasting the pizzas here. 


Kaffi 59 – Comfort your soul with your favorite items like hamburgers, fish and chips, and basic soups. This place is great for family outings. You may try traditional Icelandic dishes like meat soup here. 


Café Emil – This café also works as an information center. You can grab some coffee and cakes while browsing through the leaflets. 
Accommodation at Grundarfjordur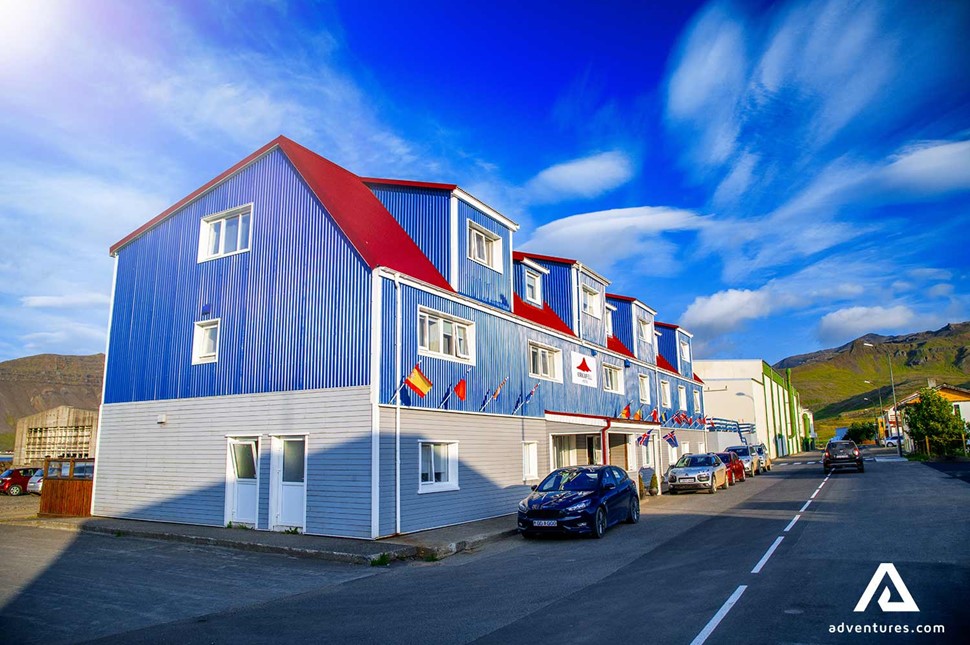 When it comes to staying at Grundarfjordur, there are a few good options. 


Hotel Framnes will ensure your comfort. 


If you want to stay in a hostel, Grundarfjordur HI Hostel can be your best choice. 


Grundarfjordur also has several guesthouses, farm stays, and B&Bs that offer inexpensive but cozy accommodation. 


Skjolsteinar  


Guesthouse 43 


G4 Apartments 


The Old Post Office Guesthouse 


Bjarg Apartments 


Hellnafell Farmstay 


Jf Comfy Stay 


Dis Cottages 
Camping at Grundarfjordur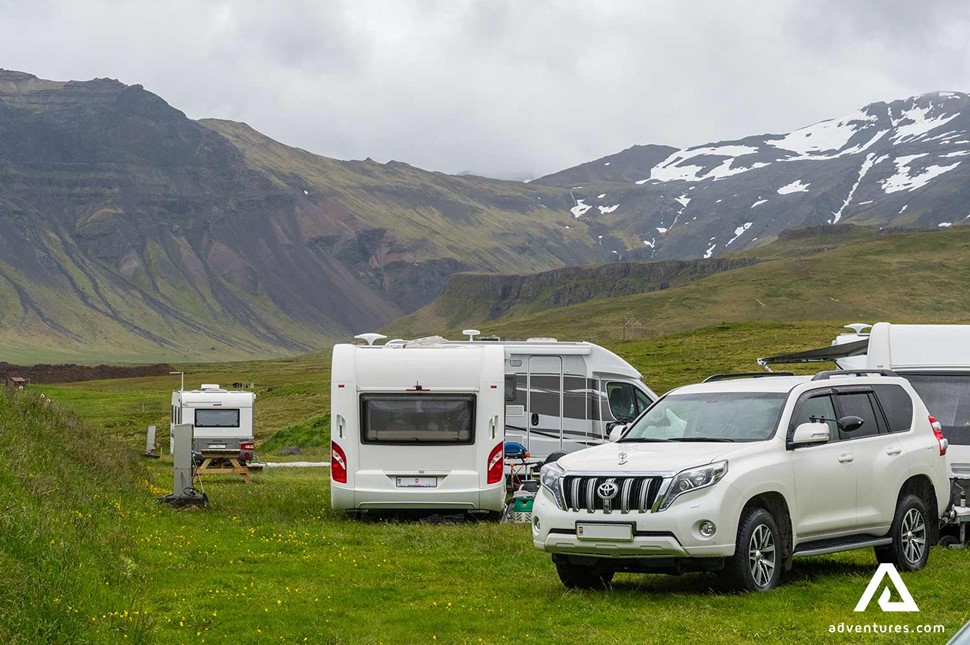 Many visitors prefer to camp near Grundarfjordur to enjoy the delightful sights of Kirkjufell Mountain. They also get a chance to enjoy the natural setting of this wonderful village. So, you can also stay at the campsite which is next to the swimming pool. The camping ground remains open in summer and offers basic facilities like electricity. It is also accessible by wheelchair. 
Grundarfjordur in winter – come for a serene holiday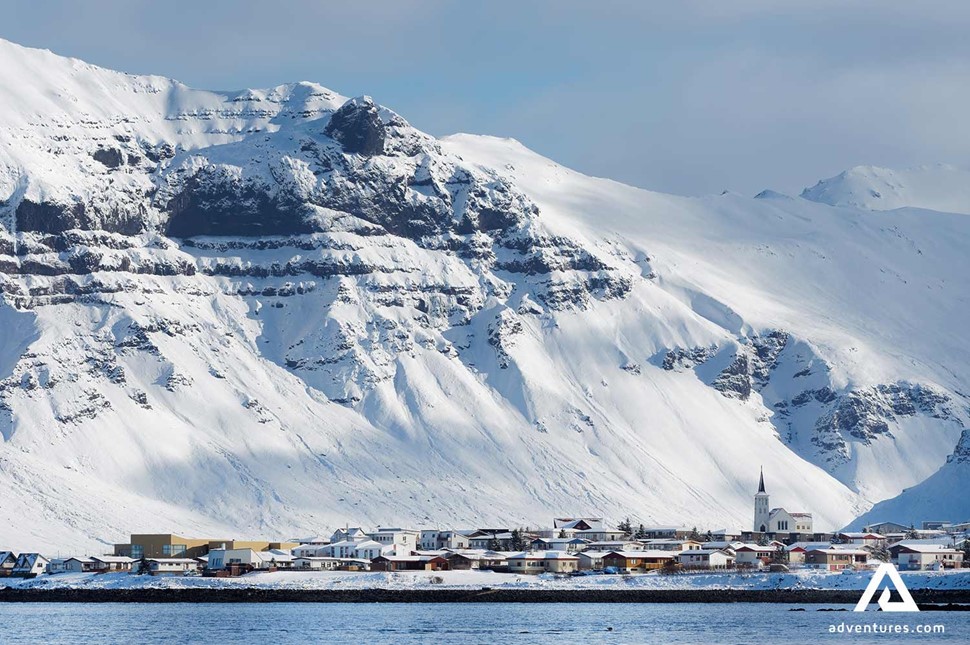 Winter enhances the beauty of Grundarfjordur. The snow-covered mountains look peaceful. Since the country witnesses less tourism during winter, most of the cities and towns remain quiet. This ensures that you can enjoy the views unhindered. For an unforgettable holiday experience, come to Grundarfjordur Iceland during the winter. 
The greatest attraction of Iceland, the Northern Lights, can be witnessed from Grundarfjordur also. The town, being small, has limited lights, and so the Northern Lights become more prominent. The entire peninsula and the Kirkjufell Mountain get illuminated by the multiple hues of the ethereal lights. 
What are the major attractions near Grundarfjordur?
Are you looking for interesting things to do on your Grundarfjordur tour? Here are a few places you may check out.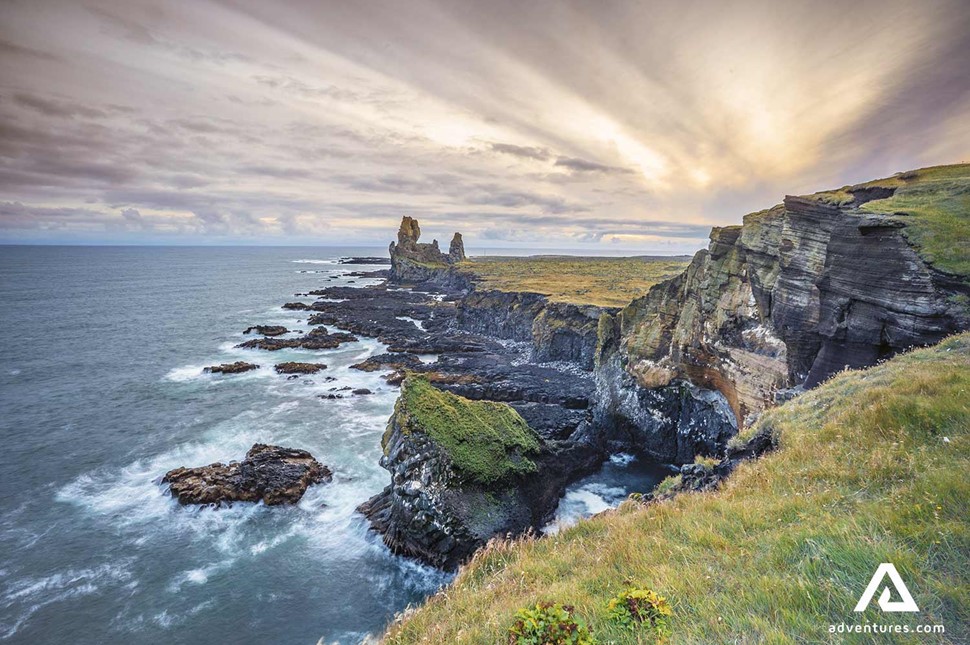 Visit this fishing village to see the dramatic rock formations that have made Snaefellsnes Peninsula a paradise for nature lovers. Hellnar is a tiny village located on the westernmost part of the peninsula. Once a busy fishing hub, it has lost its importance with time and changes in the economy.  
Tourists throng this village to witness the rock cuts formed by the relentless pounding of the waves against soft and brittle lava rock. 
You can see colonies of birds here and watch the glacier looming in the sky. A day trip to Hellnar is all you need to appreciate the natural wonders of Iceland.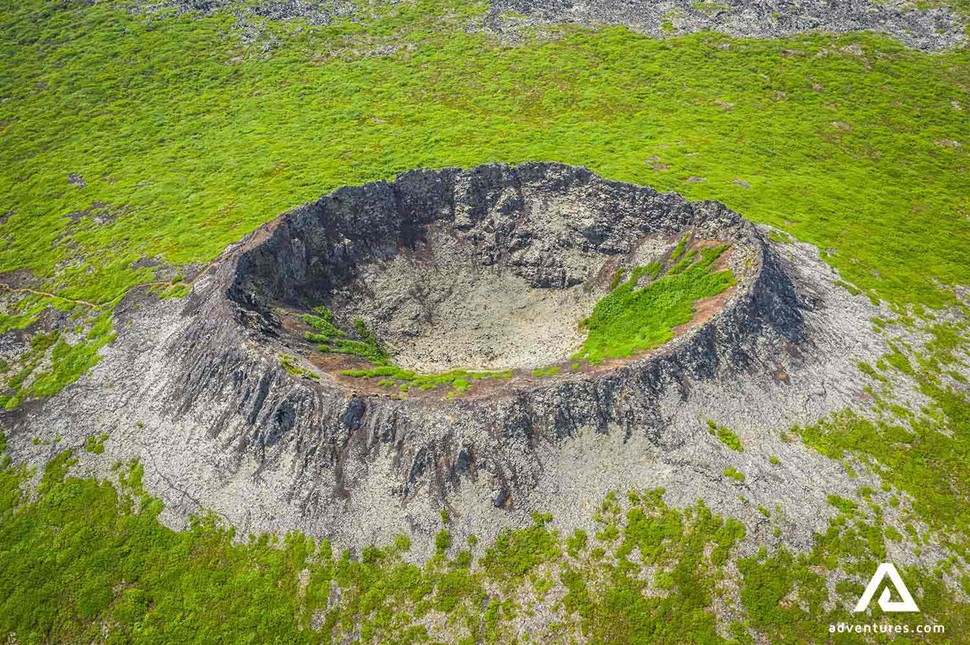 Iceland is the land of volcanoes, and if you want to see a crater, you have to take a short drive to the east of the Snaefellsnes Peninsula. Hiking to the crater is one of the favorite activities of the tourists.  
Eldborg Crater or Fortress of Fire, is a perfect circle, rising 60 m from the surrounding lava, creating one of the most intriguing natural scenes in Iceland. With the glacier at the backdrop, the crater creates breathtaking composition for photos.


A trip to Ytri-Tunga seal beach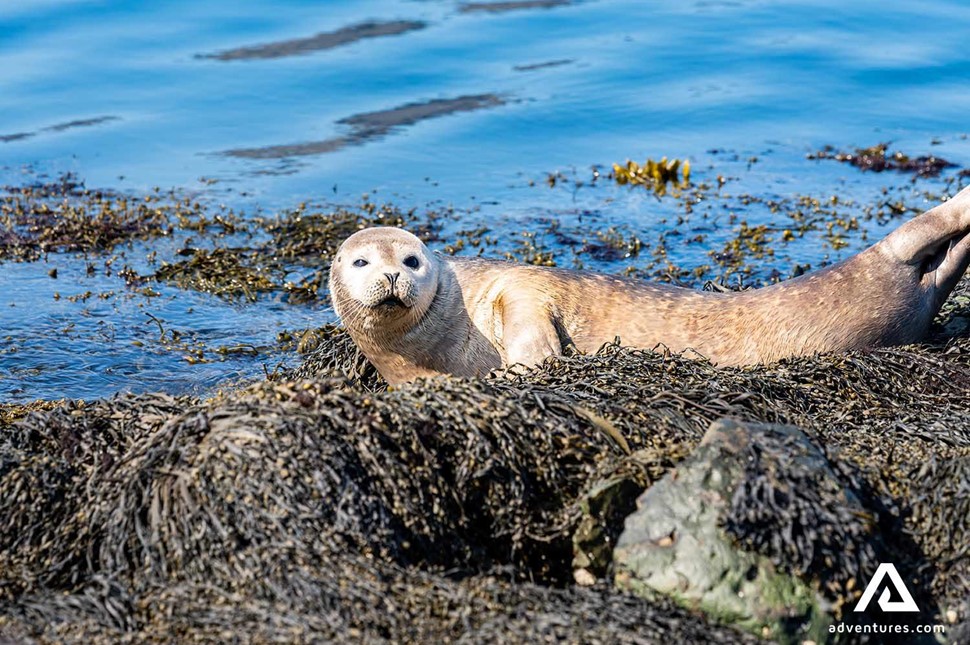 Is your heart craving for something unique? Here is a chance to see seals in their natural habitat along with visiting one of the most beautiful beaches in the Snaefellsnes Peninsula. Ytri-Tunga is a large beach where during the summer months you can see seals. 
Seal sighting has brought fame to this little-known beach. A trip to the south of the Snaefellsnes Peninsula to watch seals may become the highlight of your Iceland tour.


Let Londrangar Stacks mesmerize you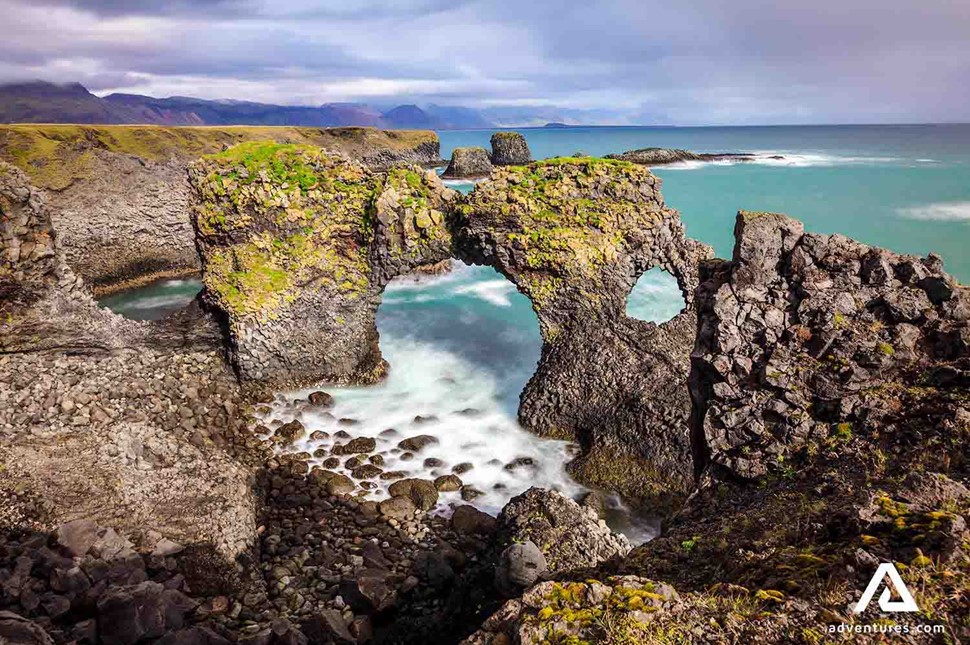 Iceland is the land of geological wonders, and Londrangar Stacks will blow your mind away with its towering basalt cliffs. The battering of waves has reduced the crater into two gigantic pillars that command attraction from a distance. Walk on mossy lava to reach the cliffs for a closer look.  
Tourists also love to surf in the waters, watching the great peaks from different angles.


Astound yourself at Búðakirkja Black Church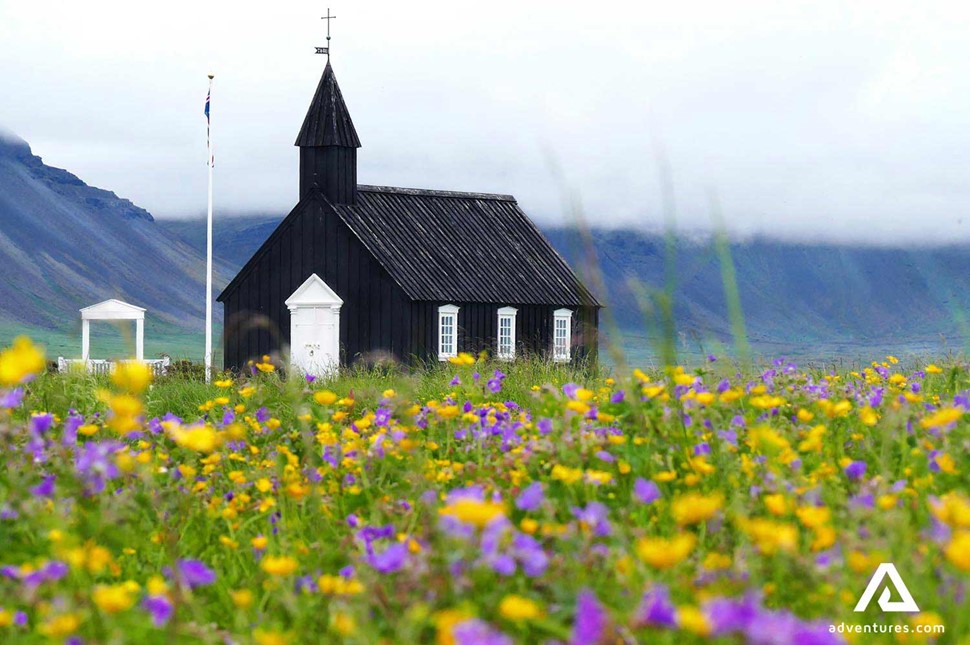 Have you ever seen a black church? Not likely. Iceland creates strong impressions in your mind, and the black church of Budir is one of them. Budir is a small village on the peninsula with a single hotel and a church. Set on a lava field, the black church produces a dramatic effect.  
Grundarfjordur promises serene holidays to all. The vibrant village will make your Iceland trip memorable. Enjoy its ambiance to have a fascinating vacation.