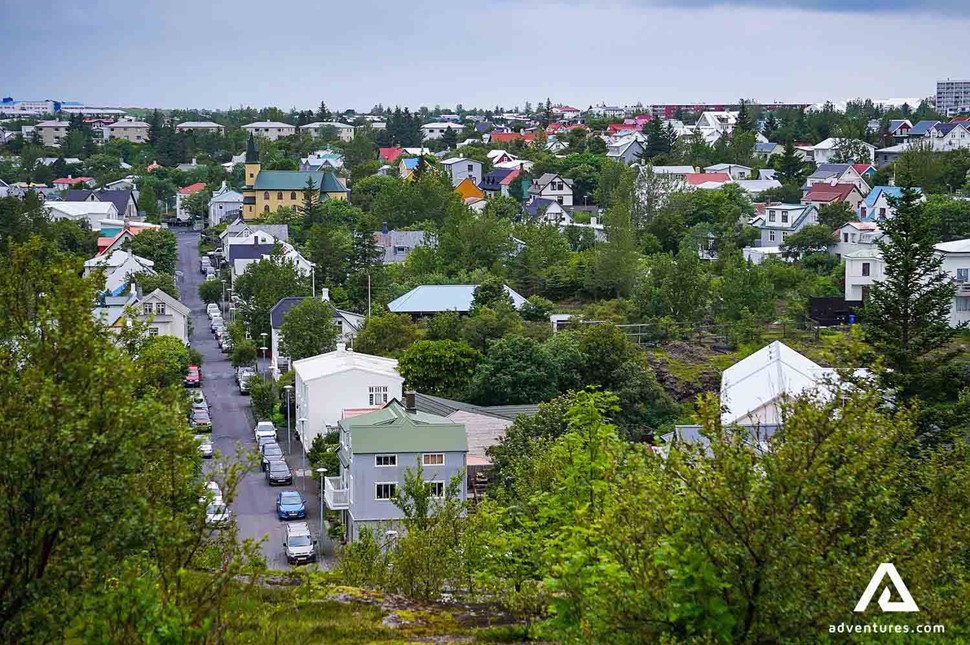 Despite becoming a suburban town of contemporary Iceland, Hafnarfjordur town has an authentic aesthetic. In addition to possessing a unique and esoteric aura, the inhabitants of Hafnarfjordur comprise a few of the most mysterious people of Iceland. Hafnarfjordur was a mere fishing town in the past but has now transformed into a magnetic tourist spot. Visitors are drawn to the mythological and legendary connotations of the place that continue to ripple even now robustly. Keeping all the folklore aside, Hafnarfjordur is a sight for sore eyes whose scenic beauty is mesmerizing.
ECONOMIC SETUP OF HAFNARFJORDUR
Studies reveal that people started residing in Hafnarfjordur, Iceland, by the beginning of the 14th century. The town's inception began as fishing and trading, courtesy of its spectacular harbor and the fertile waters of the Faxafloi Bay. Although fishing and trading are going strong in the town, various competing industries such as tourism and heavy industries have also developed. The tourism in Hafnarfjordur is a result of its closeness to Keflavik International Airport, Reykjavik, the Blue Lagoon, and so forth. The folklore of Hafnarfjordur also makes it a fascinating town.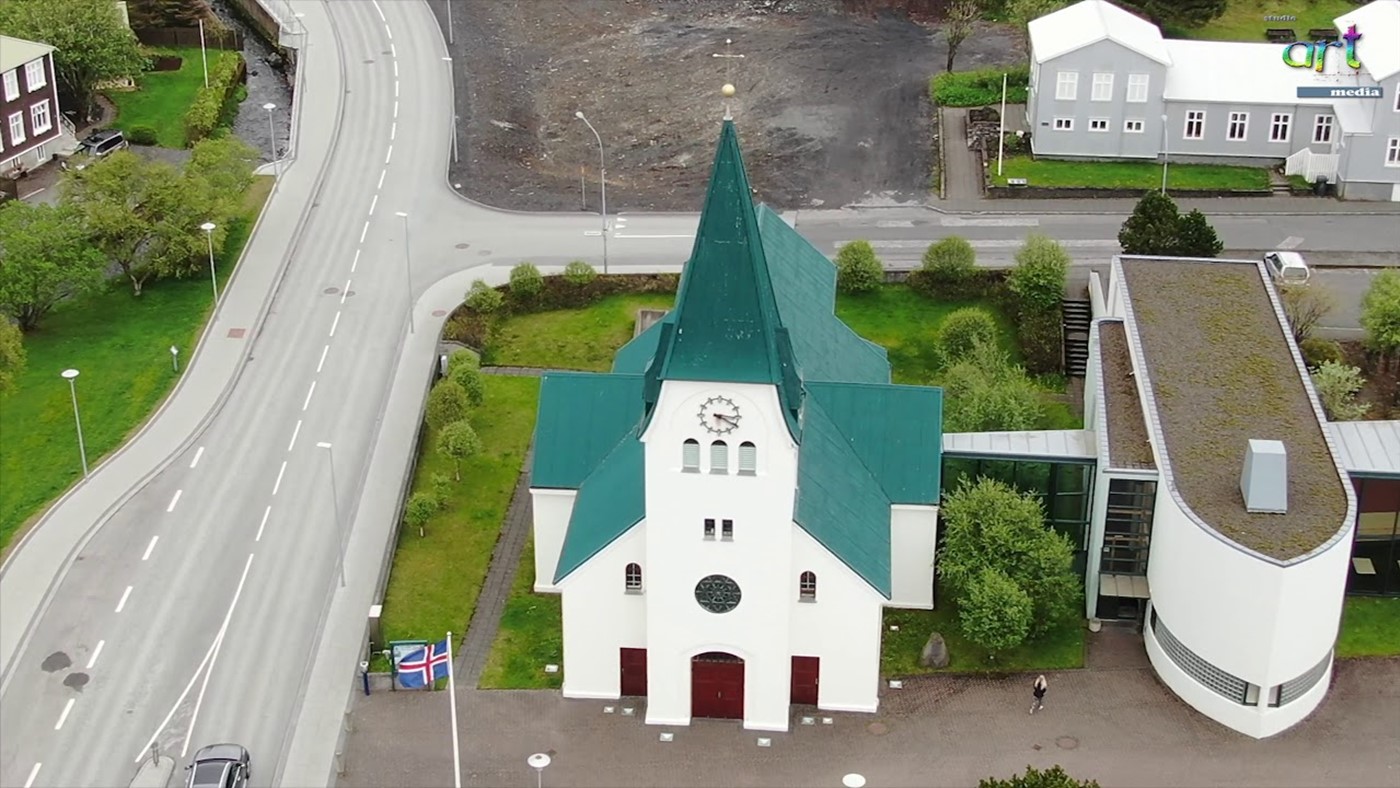 We can observe peculiar lava formations in and around the town. As per local legends, the strange lava formations are home to the Hidden Folk—a mysterious section of elves who are ethereal and evil. It is noteworthy to highlight that despite being an urban center, a large population of Hafnarfjordur believes in the local folktales of their town. The heavy industries of Hafnarfjordur revolve around its controversial aluminum smelting plants. It is essential to highlight that Iceland does not have vast natural resources such as aluminum, but the country is a hub of geothermal activity. Various forces of nature have been kind to Iceland, and the country is a massive conglomerate of geothermal energy. Therefore, energy production becomes cost-effective, and energy consumption is affordable for Icelanders.
Now, moving on to the Aluminum smelting of Hafnarfjordur town, the industry began facing protests and reactions from 1969. The resistance continues to date as the smelting industries create a lot of pollution disseminating fluoride. In 2006, locals of Hafnarfjordur town voted against the continuation of the aluminum smelting industries. But, simultaneously, we must remember that the heavy aluminum smelting industry is a significant employer for the town's local population.
HISTORICAL TRAJECTORY OF HAFNARFJORDUR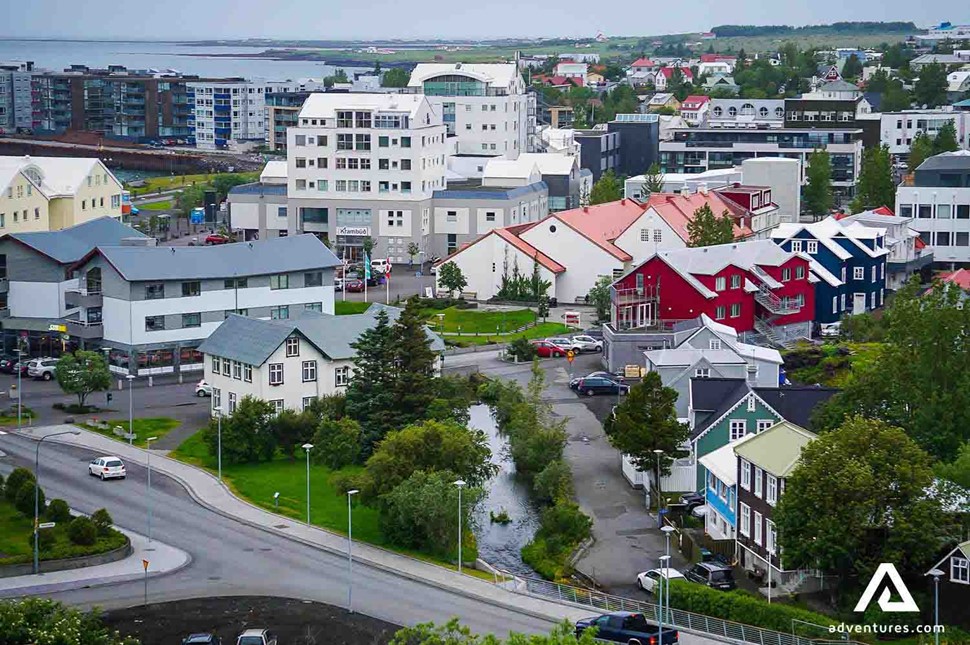 As mentioned previously, the history of Hafnarfjordur dates back to the 14th century. We can trace the first mention of the quirky Icelandic town to the 1300s in literary remnants of Iceland. The country's first Lutheran Church popped up in Hafnarfjordur in 1533, and Lutheranism continues to be the dominant religion of Iceland. In case you are unaware, the Danish Monopoly was when Denmark became the ruler of Iceland, and Denmark's king controlled all of Iceland's trade. It is in such a context of colonial control that Hafnarfjordur town became the busiest of the country. It was also one of the foremost towns of Iceland to get its charter in 1908.
Another notable milestone attached to the town is that Iceland's first car ran on the streets of Hafnarfjordur itself. Now that we have grasped the nitty-gritty of Hafnarfjordur's economy and history, let us examine the town's culture and nature.
CULTURE AND NATURE OF HAFNARFJORDUR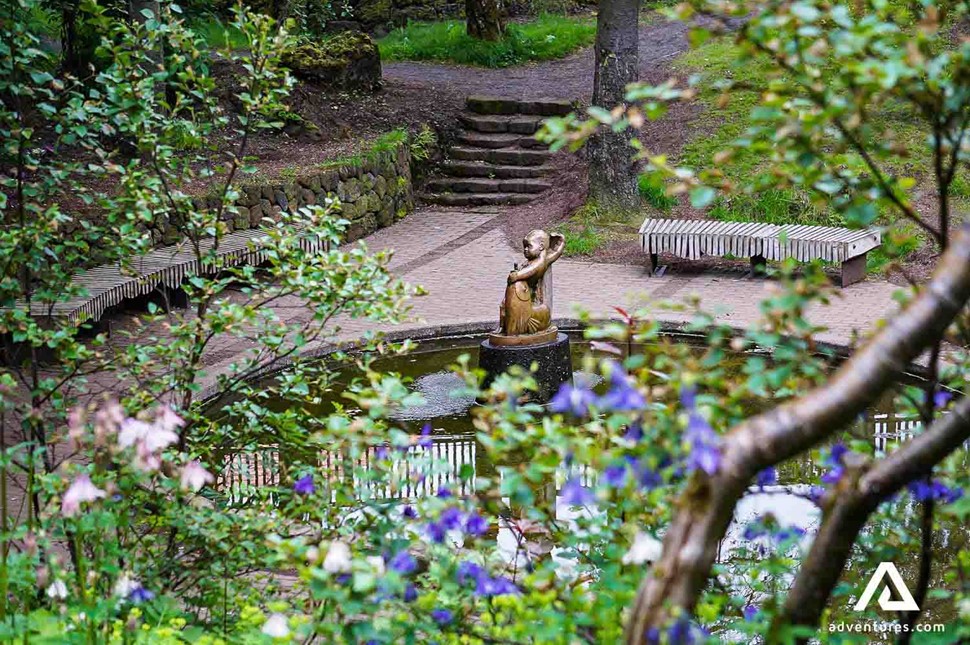 Quite interestingly, Hafnarfjordur is often known as the 'Rock n Roll Capital of Iceland.' The title is courtesy of Iceland's most famous rock bands, such as HAM, Sign, Jet Black Joe, Ulpa, etc., trace their roots to Hafnarfjordur. We can define the cultural context of Hafnarfjordur as one with a rich flair for arts. The magnetism of the town for artists is that various artists move to Hafnarfjordur, Iceland to find peace, solace, and inspiration. The vibrantly colored houses of Hafnarfjordur make small-town life rustic, warm, and lovely. With the advancement of technology, the residents of Hafnarfjordur are zealously looking to find novel ways to attain prosperity.
THE LEGENDARY HULDUFOLK OF HAFNARFJORDUR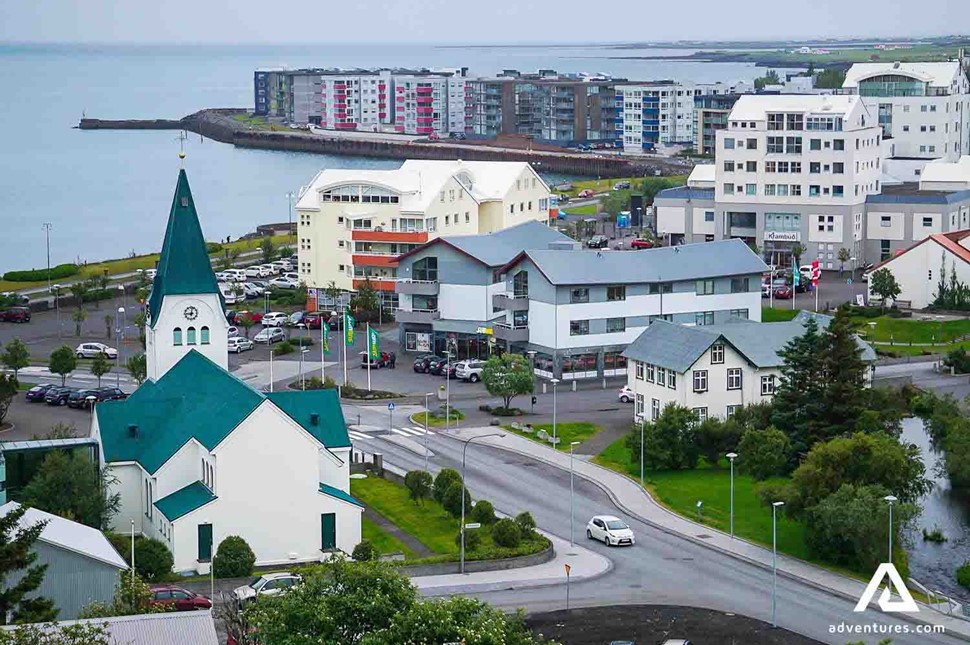 Hafnarfjordur, Iceland, has an intrinsic bond with myths and alluring folklore. It is essential to remember that 80 percent of Icelanders believe that mythical creatures and shrouded individuals exist. One possible practical theory about the Huldufólk of Hafnarfjordur is that as life in Iceland is challenging and arduous, the Huldufólk was a section of people with vastly privileged and well-to-do lives. As such, they attained a mythical status and captured the fascination of the commoners. Likewise, another analysis is that as people live in very isolated rural environments, the feeling they were not along with the volcano in the backyard may have crept up, fueling the Huldufólk phenomenon.
But, the critical question that we should be asking is why do residents of Hafnarfjordur still believe in the uncanny age-old fantasies? Although we do not have any clear-cut answer to this question, a possible explanation is that as elves and Huldufólk are a part of Iceland's culture, it is nostalgia that compels contemporary Icelanders to still hold on to the myths. Furthermore, the belief in Icelandic elves and hidden people has tangible consequences. For instance, a few roads of Iceland are rerouted, so that the driver can avoid specific ominous areas. Many people also keep a small wooden elf house in their gardens as an abode for passerby Huldufólks.
INTERESTING FACTS ABOUT HAFNARFJORDUR, ICELAND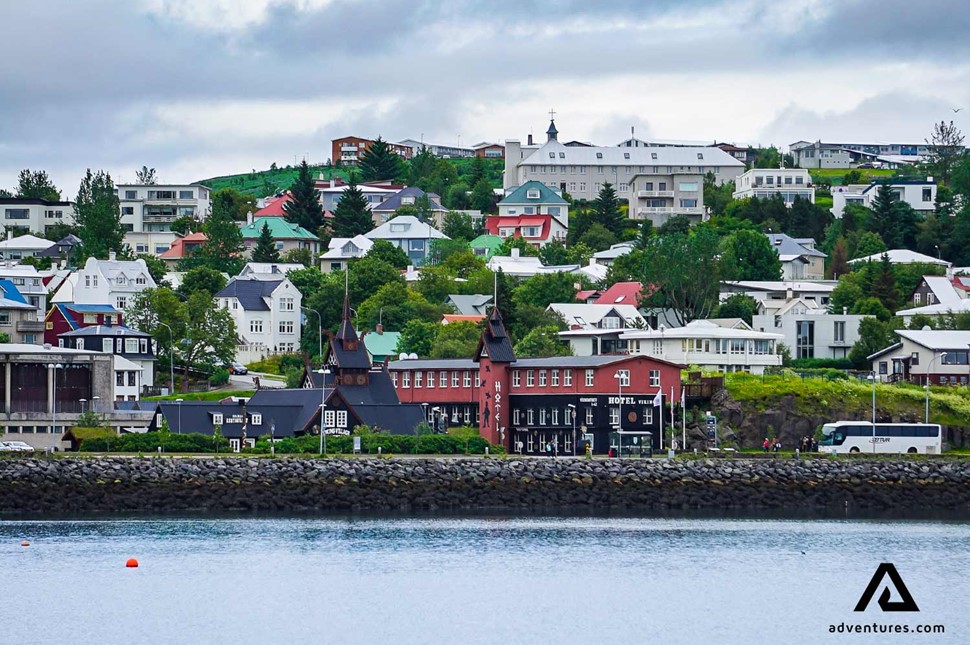 Various residents of Hafnarfjordur wanted the town to be Iceland's capital.


The vicinity of Hafnarfjordur encapsulates a UNESCO World Heritage Site—Thingvellir National Park—located at a distance of 32 miles northeast of Hafnarfjordur.


Until the 1970s, the Hafnarfjordur Zoo was famous, and it had species like monkeys, polar bears, lions, etc.


Hafnarfjordur is known as the Town of Vikings and also as the Town of Elves.


The two primordial sports teams of Hafnarfjordur are Haukar and FH. The fans of the former are usually dressed in red, whereas those of the latter are dressed in black and white.


The tiny port of Hafnarfjordur is situated on the outskirts of Reykjavik—the capital of Iceland. The town is around 6 miles southwest of Reykjavik.
HOW TO REACH HAFNARFJORDUR
The town of Hafnarfjordur is a measly 15 minutes drive from Reykjavik—the Icelandic capital. To reach the fascinating town, you need to follow Road 40 from Reykjavik for 10 kilometers. In case you want to take the bus, you can opt for Strætó Bus Number 2 from Kringlan to Hellisgerði. It is noteworthy to mention that it is difficult to observe where Reykjavik ends and Hafnarfjordur begins.
TOP 8 THINGS THAT MAKE HAFNARFJORDUR SPECIAL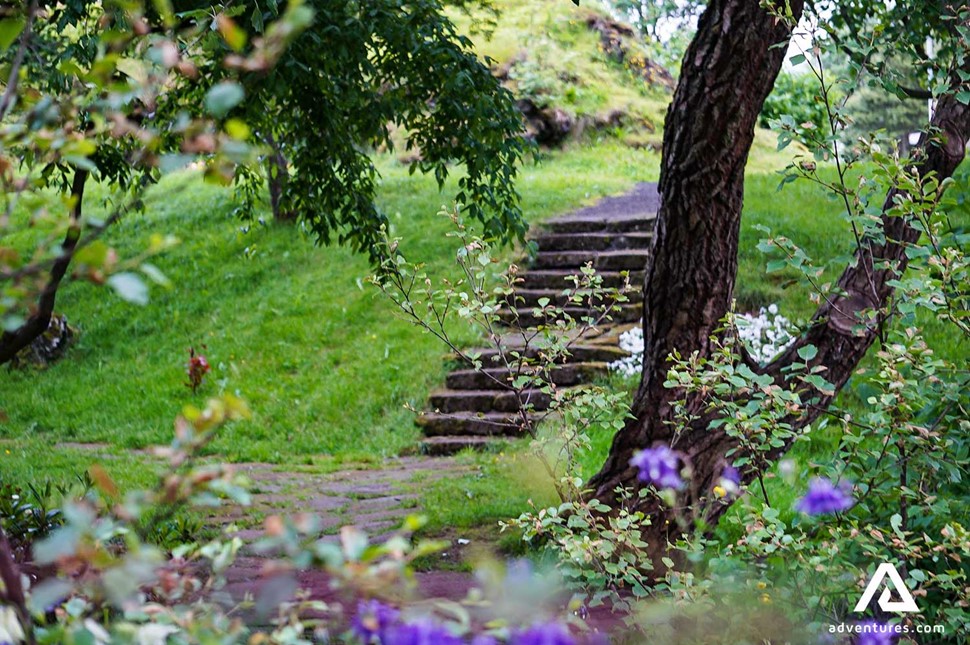 From fascinating folktales to picturesque locations, Hafnarfjordur has various dimensions, and you are sure to find something compatible with your tastes.


Myths and legends – As per locals, Hafnarfjordur is positioned on top of a 7300-year-old lava flow home to a parallel universe of elves. Also, 80 percent of Icelanders don't actively deny the existence of Huldufólk and elves.


The harbor at Hafnarfjordur – The harbor at Hafnarfjordur is a great tourist attraction as people love to enjoy the view of majestic ships, have a lively conversation with sailors, and indulge in the mesmerizing view of the area.


Hiking – Hafnarfjordur is a hiker's ultimate heaven. You can decide to walk around lakes like Astjorn or Hvaleyrarvatn. Moreover, if you are feeling upbeat, you can opt for the more daring hike to Mt. Helgafell.


The Hamarinn View – In simple terms, Hamarinn is where high lava cliffs rise from the center of the Hafnarfjordur town. The entire place is a treat to the eyes and looks spectacular during Christmas.


Horse riding – In case you are in Hafnarfjordur, you must try horse riding. The town is a central riding area for Icelandic horses.


The charming houses around Nordourbar – The vivacious and quirky houses will take you straight to a fairytale setup.


Sultan-Krysuvik Geothermal Area – It is a charming place on the outskirts of Hafnarfjordur, wherein you can observe maroon-colored rocks, steel-blue boiling mud pits, and steaming hot springs. Lake Kleifarvatn and Graenavatn Lake are also nearby.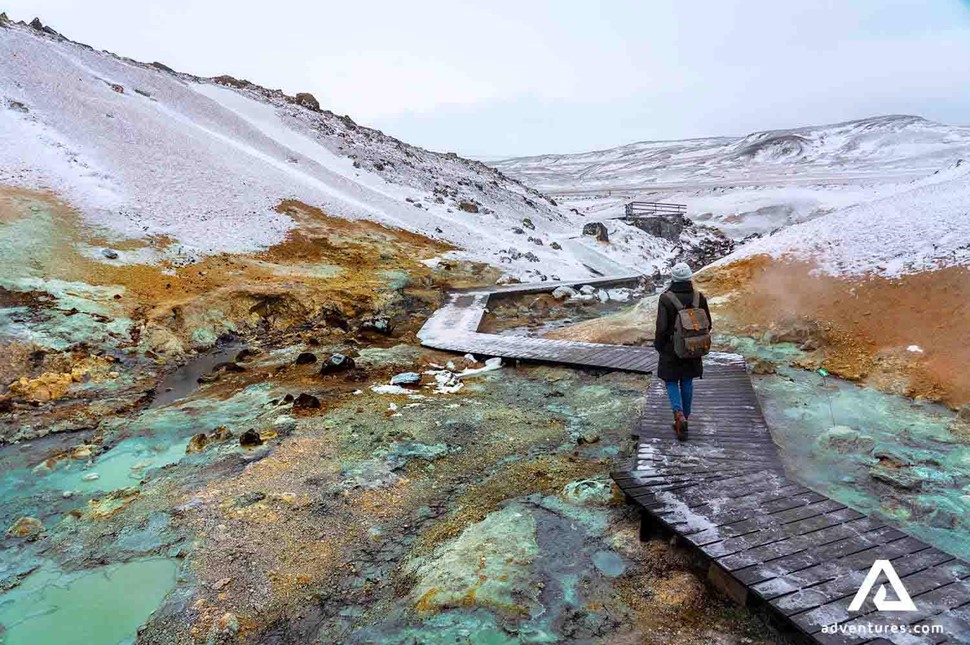 8. The Blue Lagoon – It is a world-renowned bathing paradise located at a short distance from Hafnarfjordur town.
After looking at the various specialties of Hafnarfjordur town, let us move forward and take a look at the town's most popular spots.
REASONS TO VISIT HAFNARFJORDUR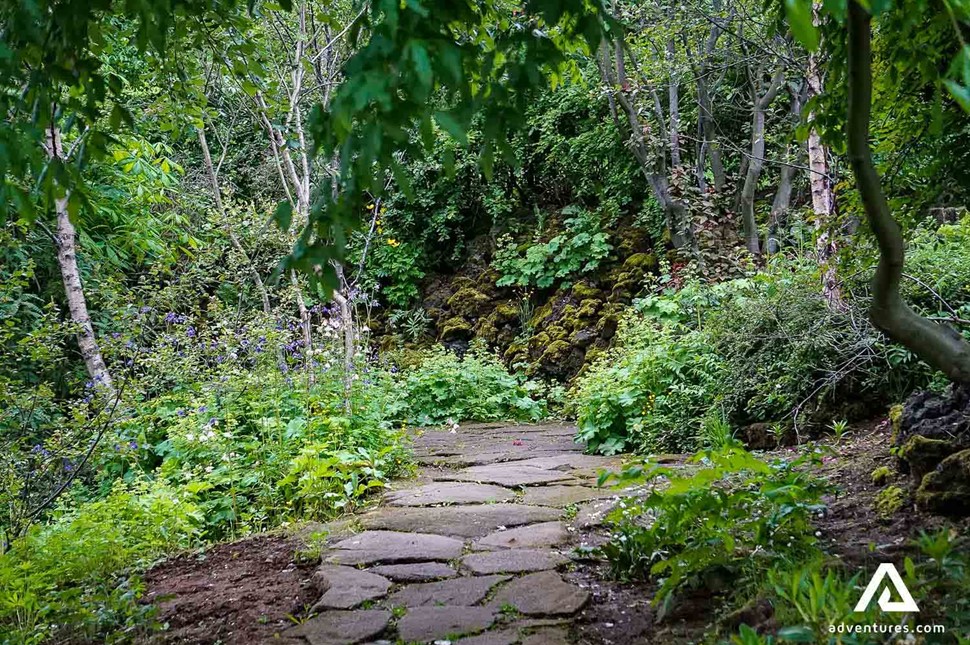 The first reason to visit Hafnarfjordur, Iceland, is its Elf Garden. The Elf Garden is a tourist spot set in a magma scene in Hellisgerdi Park. The Elf Garden also encapsulates a center for Icelandic elves and Huldufólk. Likewise, if you are a fan of lore, myths, and fantasies, then visiting the Hellisgerdi Botanical Garden might be your best bet. The tiny park is a perfect picnic spot and also has a small café inside the garden.
Secondly, you can also visit the Viking Village, which is, in fact, a hotel and a café complex with a yard. Also, you can see the exquisite Astjorn Lake. The site is an excellent place to take long strolls, talks, and bask in the beauty of nature. A rare bird called the Horned Grebe lives near Astjorn Lake during summers.
Lastly, you can take a look at the Sivertsen House, the oldest house in Hafnarfjordur town. It is also a museum, and you can get a taste of what 18th-century upper-class living looked like in Iceland.
GOOD EATERIES IN HAFNARFJORDUR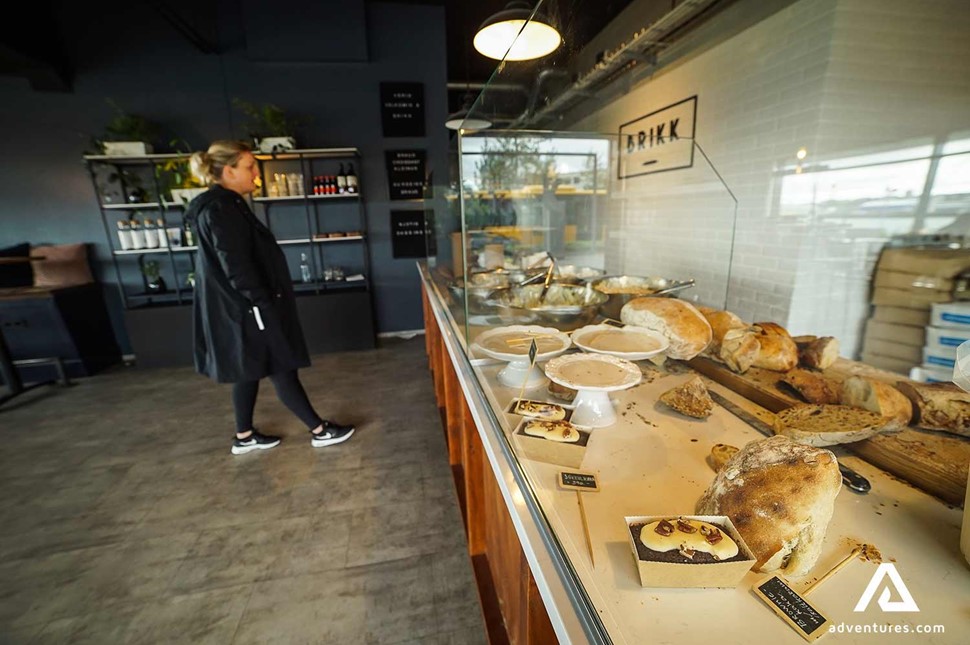 Food has the potential to change your entire vacation experience. If you plan to visit Hafnarfjordur, you can see the following eateries for a unique and scrumptious experience.


Fjorukrain – It is the Viking Village restaurant wherein you can find authentic Icelandic foods.


Von – It is a new restaurant and bar that is gaining immense popularity for its meat, fish, and vegetable dishes.


Ban Kunn – It is an excellent place to enjoy Asian food. Ban Kunn is said to offer one of the best Pad Thai of Hafnarfjordur.


Silver – It is one of the oldest restaurants in Hafnarfjordur, Iceland, and is famous for its perfect fish meals.


Brikk – It is a cozy little place with a fantastic view. Brikk is best for lunches and breakfasts and is also affordable.


Palette – It is an excellent place to relish premium quality coffee in the town of Hafnarfjordur.
PLACES TO STAY IN HAFNARFJORDUR
The best places to stay in Hafnarfjordur include:


Hotel Viking
Hotel Vellir
Norðurey Hotel
Tijuana Hotel
T10 Hostel Iceland
Lava Hostel
Vibrant Iceland Hostel
Harbourfront Guesthouse
Edda's Farmhouse in Town
Helguhus B&B and Apartment
Our Home in Hafnarfjörður
Route 1 Guesthouse
Guesthouse Álfar
Cozy Family Apartment
Arahús
The Tiny House
INTERESTING PLACES IN THE VICINITY OF HAFNARFJORDUR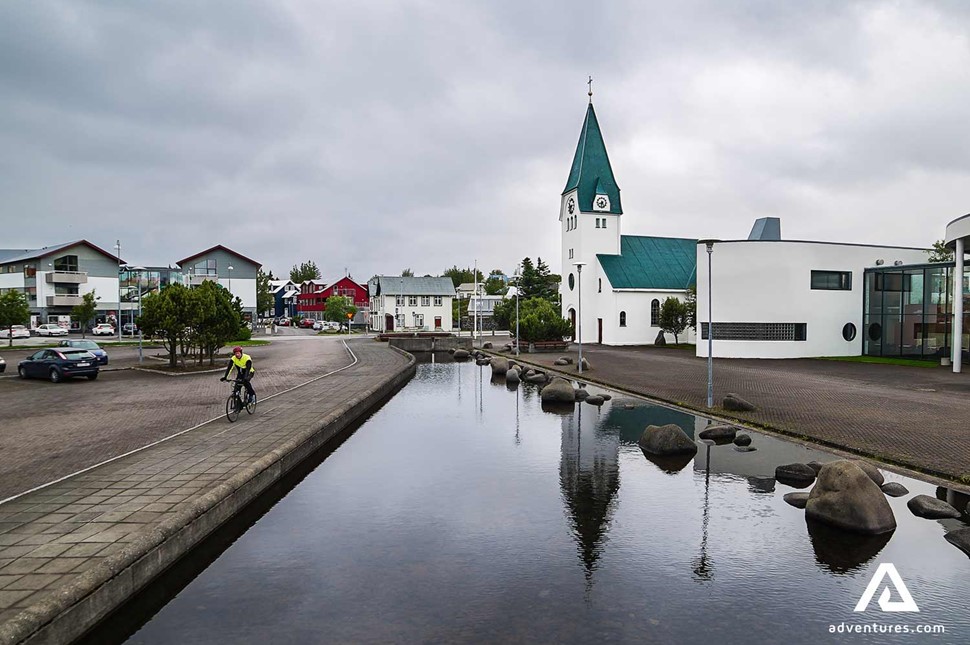 After finishing your tour of Hafnarfjordur, you can visit the following nearby places:
Pond Astjorn
Mt. Asfjall
GKG Golf Course
Garðakirkja Church
Bessastaðir State Government Office (home to the president)
Elf Garden
Viking Village
In conclusion, Hafnarfjordur is a fascinating place that has something to offer for everyone. From the enticing myths to the majestic ships on Hafnarfjordur harbor and the serenity of the Blue Lagoon, all make the town an excellent place for tourists. The mystical essence of the town makes it alluring and also incredibly awe-inspiring for tourists. Needless to say, Hafnarfjordur is a place to unwind from the despairing realities of life. So, plan your next vacation to Iceland, and don't' forget to visit the quirky yet welcoming town of Hafnarfjordur.