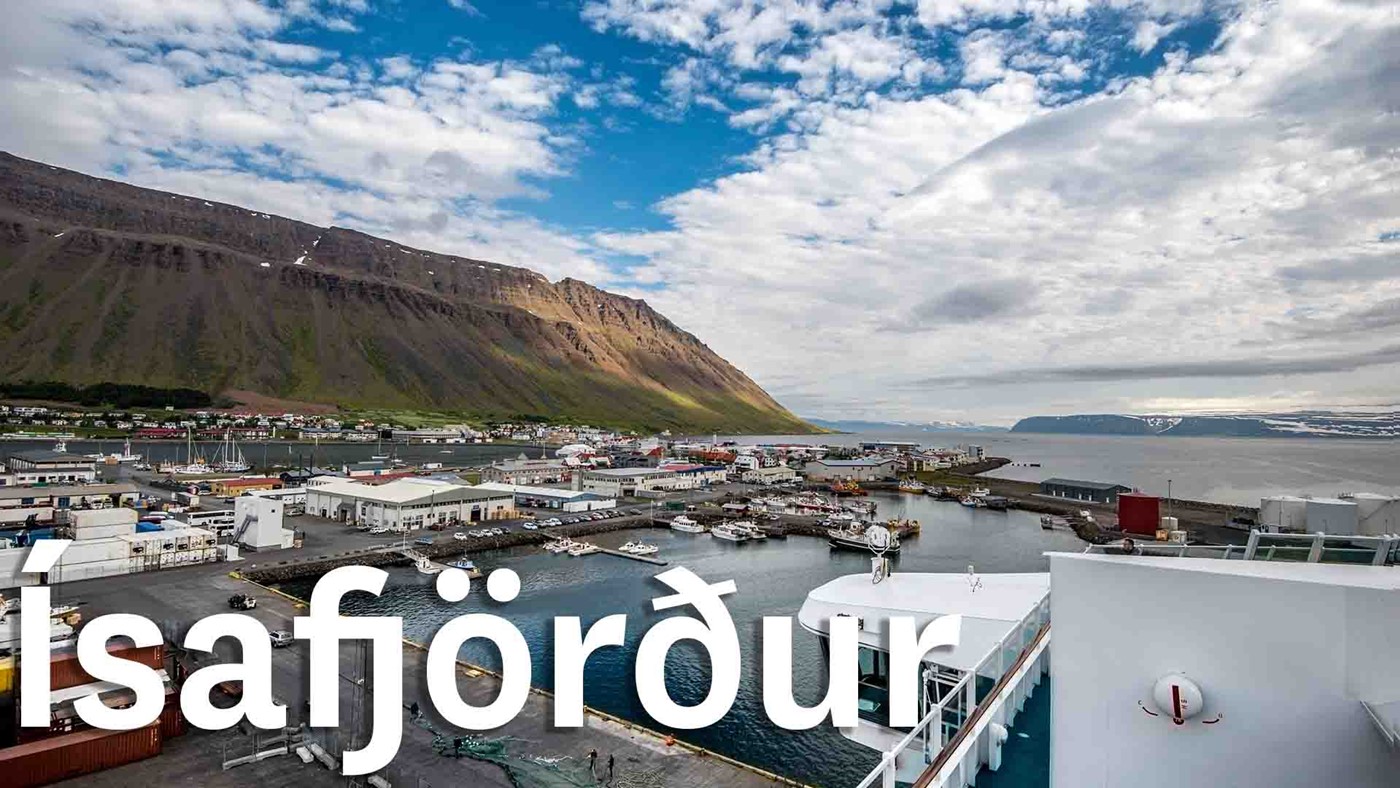 Brimming with opportunities, Isafjordur in central Westfjords in Iceland, has just 2,600 inhabitants and is definitely a tranquil retreat from everyday metropolitan hassles. Even with lesser people, the town is rich in culture, history, and flavors, catering to the choice of every kind of visitor and native.  
It is believed that the first settler came to Ísafjörður in the 9th century, and the place was a former church site and a trading post for foreign merchants from the 16th century. The town received 360° renovation but still holds true to its small town core. But if you wish to explore the ancient aspect of the town, you must visit  Eyri.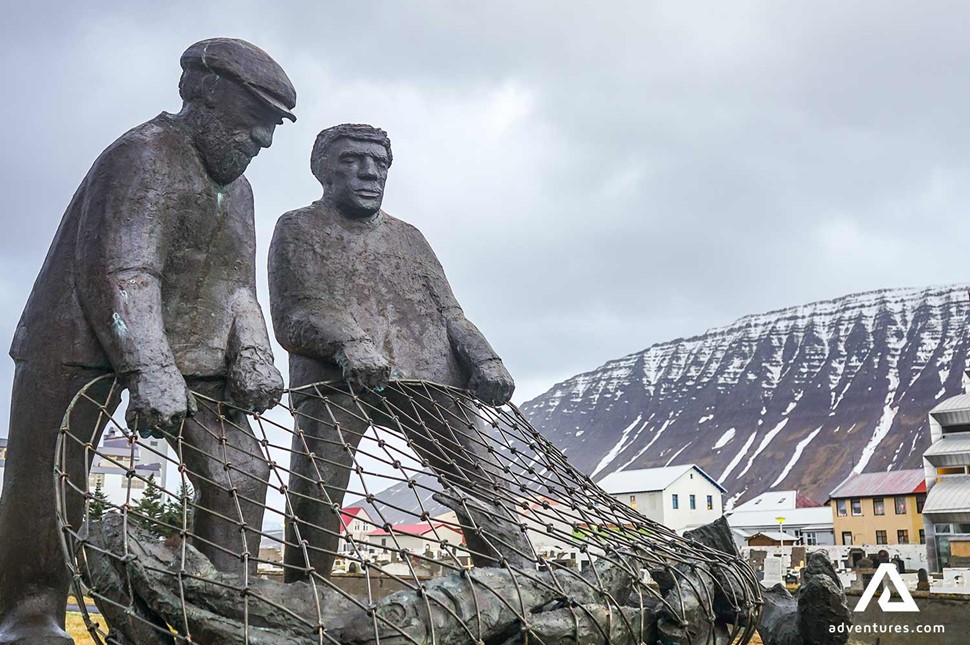 Where Is Isafjordur Located?

GPS Coordinates: 66°04'29.6"N 23°07'30.4"W 

Tucked away in the foot of the fjord of Skutulsfjordur in the Westfjords, Ísafjörður is 454 kilometers away from Reykjavik. 
The town is full of life and guarantees an upbeat exposure to Icelandic nature and the small-town vibes of the country. You will find cozy cafes, museums, and natural splendors that will keep you on your toes throughout, especially during unfriendly weather!
How to Get to Isafjordur?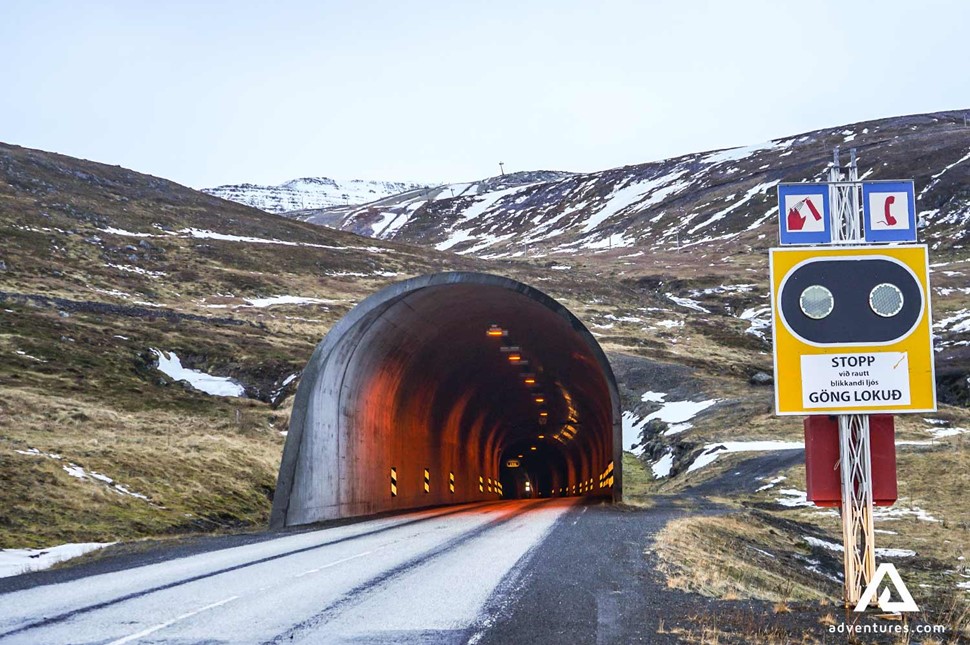 Driving from Reykjavik to Isafjordur takes about 5-6 hours, depending on the stops you make. A non-stop drive is not recommended because there is so much to see! 
Commencing from the Ring Road One out from Reykjavik, approaching North past Mt. Esja, and passing through Borgarfjordur, the ride continues for about 1.5-2 hours. 
When you spot the notice to turn to road 60, follow the sign, cutting across Búðardalur and reaching road 61. Continue on road 61 until you reach your destination.  
You can also fly down to the region as there are several domestic flights operating between Reykjavik and Isafjordur. Flying is a time-saving option, taking only 35 minutes, so consider it if you're short on time.  
GENERAL INFORMATION ABOUT ISAFJORDUR: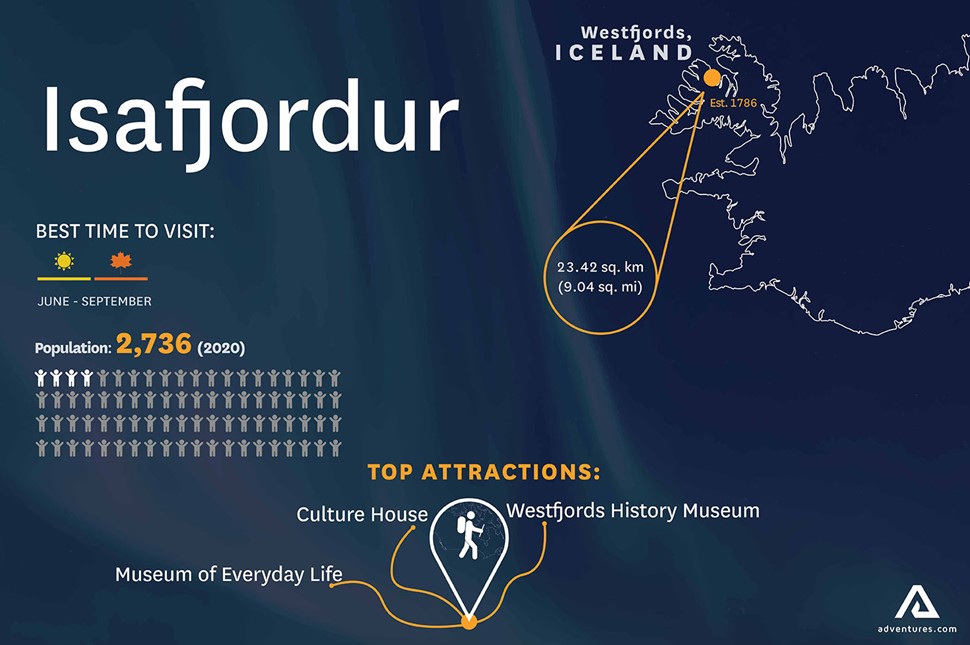 Area: 23.42 km²

Population: 2,736 (2020)

Location: Westfjords, Iceland

Established: 1786

Best time to visit: June-September

Top attractions: Westfjords History Museum, Museum of Everyday Life, Culture House
INTERESTING FACTS ABOUT ISAFJORDUR
The name Ísafjörður means the fjord of ice, but the town is actually situated in a fjord called Skutul Fjordur.


The first woman to use her right to vote voted in Ísafjörður in 1884. 


The town of Ísafjörður was granted municipal status in the year 1786. 


Isafjordur postal code is simply 400. 


Witch trials were common in the Westfjords in the 16th century, and the people who were banished from Isafjordur were sent to Hornstrandir.
What to Do at Isafjordur?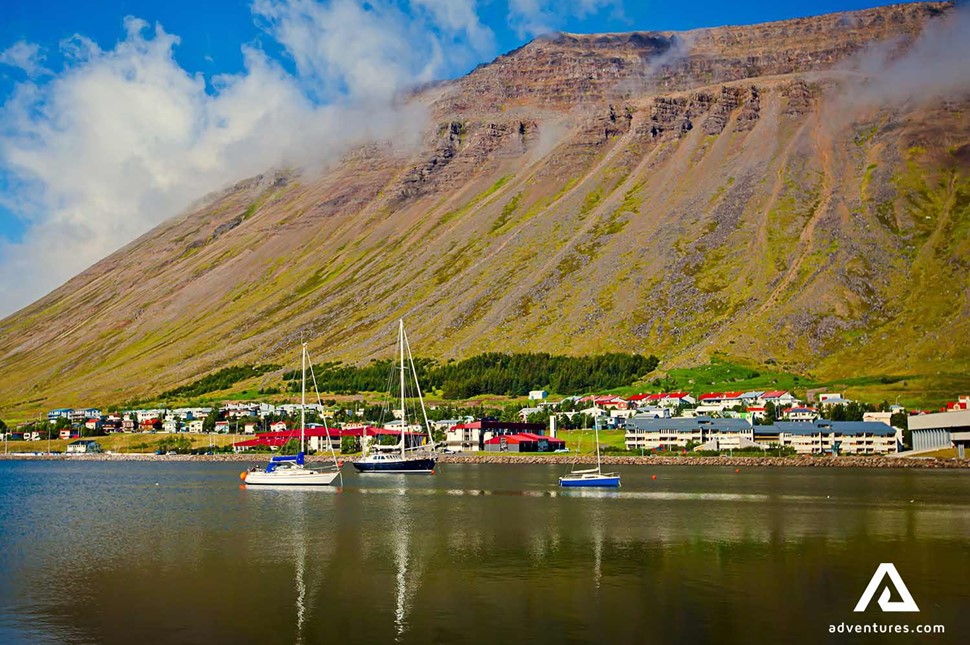 Annual Events and Festivals at Isafjordur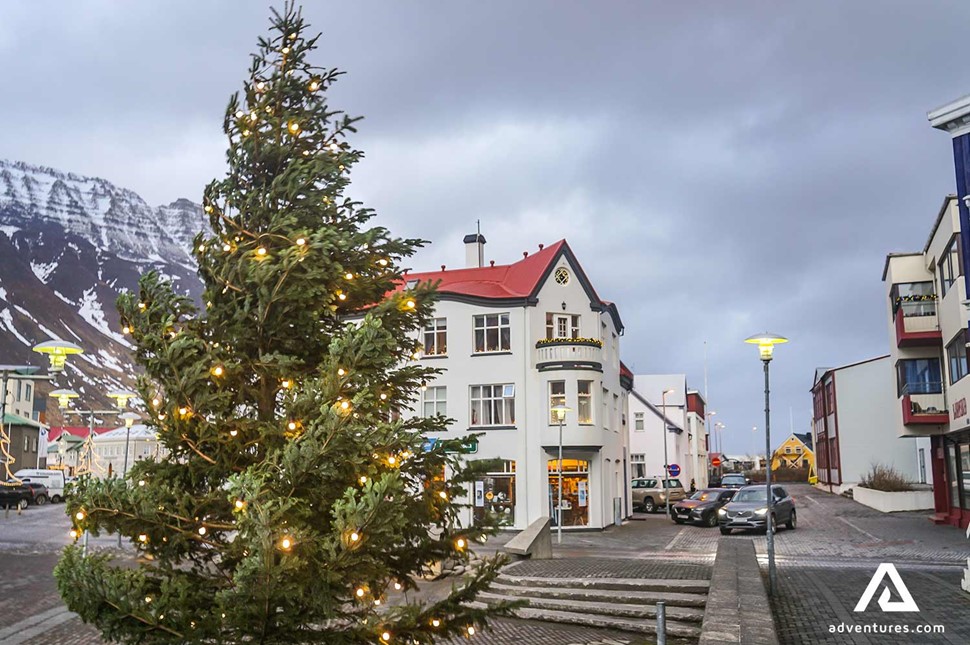 Aldrei fór ég Suður  – Easter Music Festival  
A yearly celebrated music festival since 2004, marking great fervor and exuberance for 4 days.  
Sailor's Day – Sjómannadagurinn 
The first Sunday of the month of June honors the fishermen of Iceland and their hard work. A national fiesta, but is best celebrated in fishing towns like Ísafjörður, featuring games, musical acts, and dances. Partake in the celebrations if you're here. A great way to get acquainted with local culture indeed!  
17th of June – Iceland's National Day 
Observed throughout the country, National Day is packed with parades, candy floss, speeches, and musical acts. Make sure to join the party downtown! 
The Swamp Soccer Tournament  – Mýrarboltinn 
The first weekend of the month of August is reserved for swamp football at the European championship in Swamp soccer in Isafjordur. This is also the shopkeeper's weekend with a national holiday on the following Monday. 
The participants dress in funny costumes, and big dances are held during the evenings. 
Where to Eat in Isafjordur?
Tjöruhúsið at Ísafjörður – champion of seafood specialties in town and maybe all of Iceland! 


Húsið at Ísafjörður – best for quick meals like pizza, burgers, and Icelandic lamb.  


Thai Koon Ísafjörður –  The perfect Thai meals are served here! 


Bræðraborg Café at Ísafjörður – Vegan and diet-conscious eaters, here's a spot for you! 


Gamla Bakaríið. The Old Bakery at Ísafjörður – Sample some of their baked delicacies! 
Staying Near Isafjordur?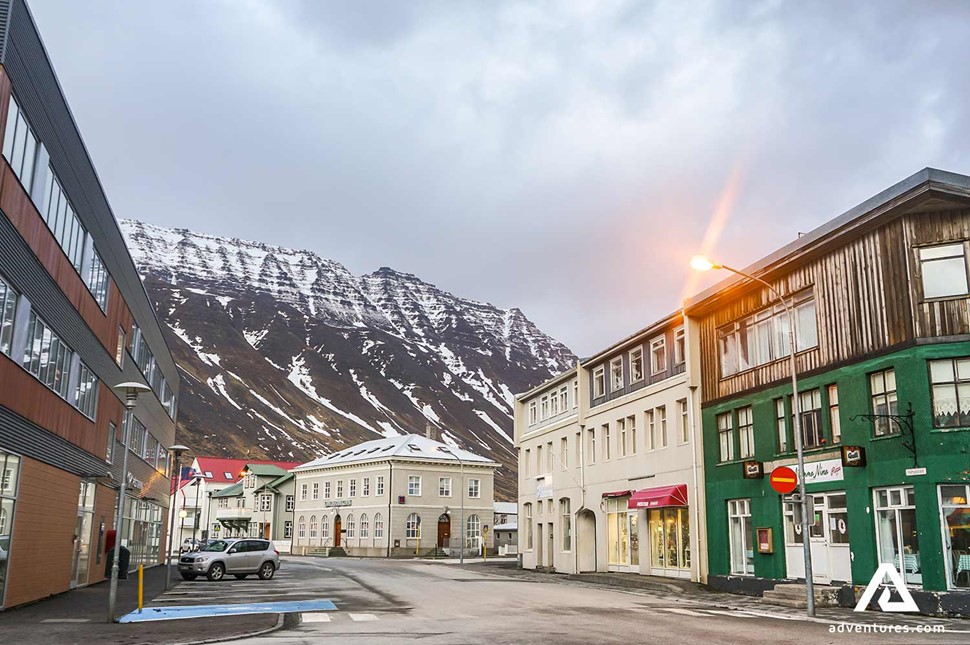 Hotels


Hotel Isafjordur 


Hótel Edda Isafjordur 


Hotel Horn


Guesthouses, B&Bs, and Apartments 


Gentlespace Guesthouse 


Gamla Guesthouse 


Mánagisting Guesthouse 


Budget Apartments with Ocean View 


Litla Guesthouse 
Isafjordur Weather
The Westfjords are renowned for their cool climatic conditions. Ísafjörður has a tundra climate and is similar to what is known as subarctic climate, implying that winters are freezing and summers cool.   
The warmest that Isafjordur can get is during July with the temperature rising up to 10 °C (50 °F). The region is also affected by the strong blowing winds, which affect flights the most.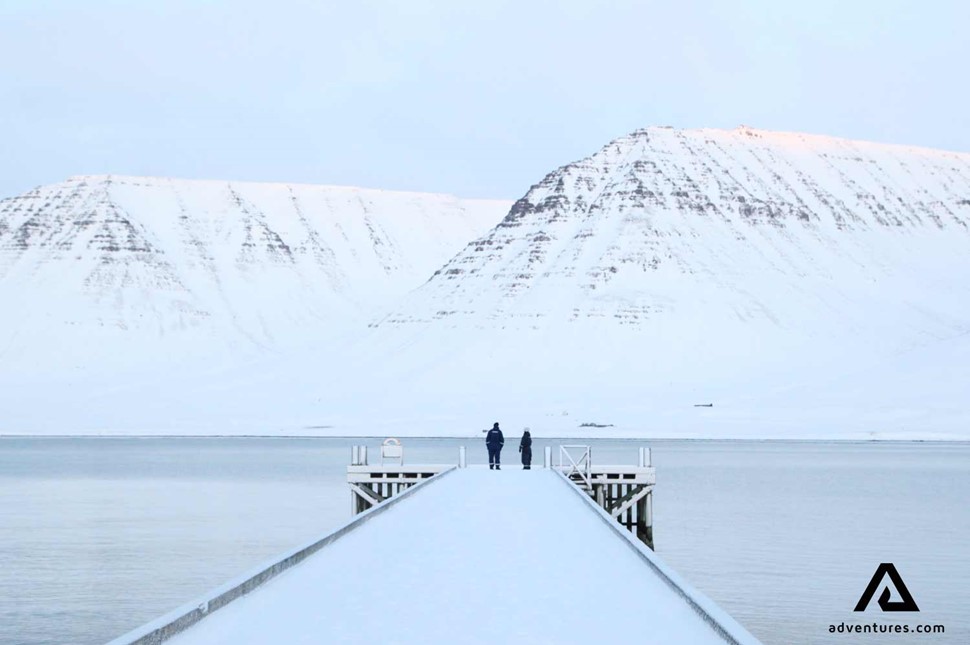 The white facade of snow-covered expanses is a treat to the eyes and is worth all efforts to visit.  
Driving from Reykjavik to Isafjordur is pretty difficult, given the treacherous road and weather conditions. Hence, it is advised to keep an eye on the weather forecast before embarking on the journey.   
But why do people take the risk at all? The answer is simple and straightforward—the Northern Lights! With the Northern Lights grooving in their full glory and outshining every other attraction of Europe, Ísafjörður is the perfect place to witness them.  
Until the Northern Lights come frolicking, you can spend time skiing and partake in the music festival aldrei during Easter.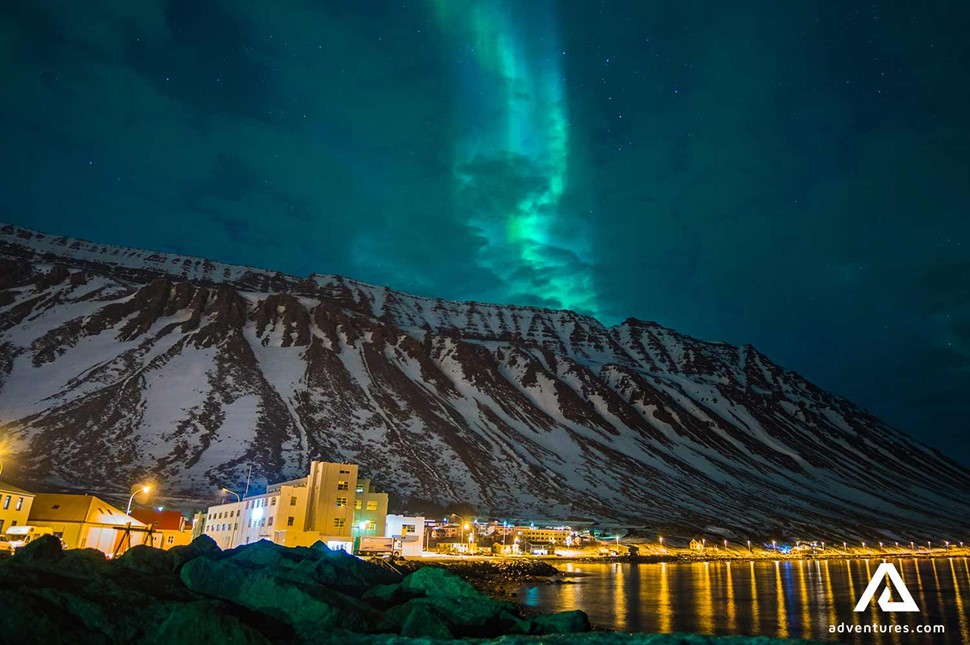 ATTRACTIONS NEAR ISAFJORDUR