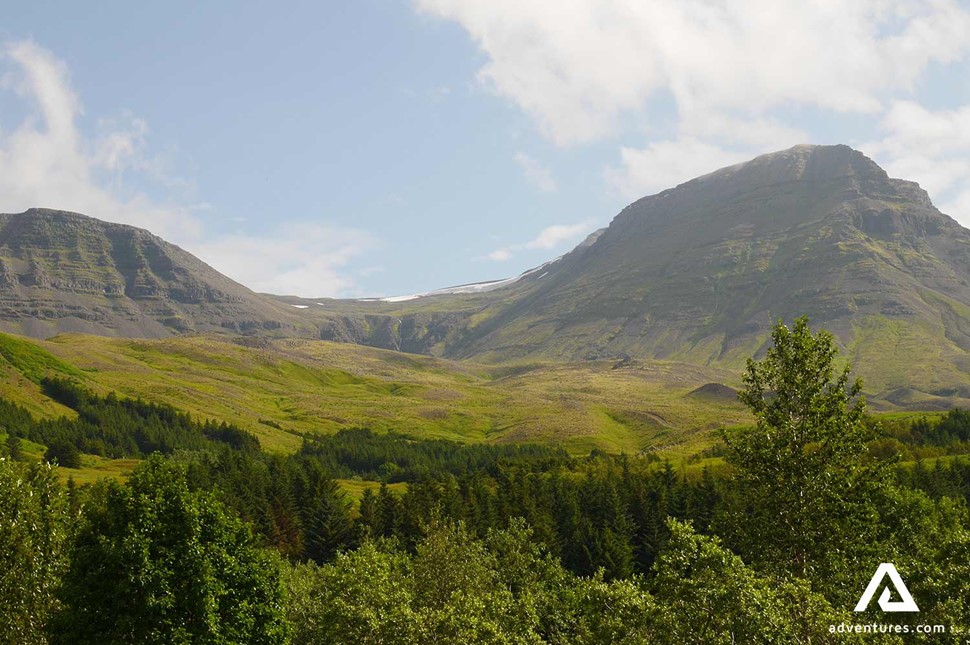 Towering over the capital of Reykjavik, Mount Esja seems to follow you wherever you go in the capital. A playground for both experienced and novice hikers, Mount Esja is blessed with moderate to extreme slopes, challenging each per their given level of experience. Hikers, if you miss out on this hiking hotspot in Reykjavík, your trip wasn't worth it!
The flat-topped pinnacle of Mount Esja reaches a whopping 914 meters and is just 10 kilometers away from the capital. It constitutes the mountain range of the Kjalarnes area.
Clear days call for scenic views extending as far as the edge of the Reykjanes peninsula. And on the clearest day, you can have a glimpse of Snæfellsnes and its towering glacier volcano Snaefellsjokull.
The hiking paths marked with clear instruction will assist you in choosing the right trail path for you. Each trail is earmarked with a fitness level too, so you won't encounter any problem in making an apt choice!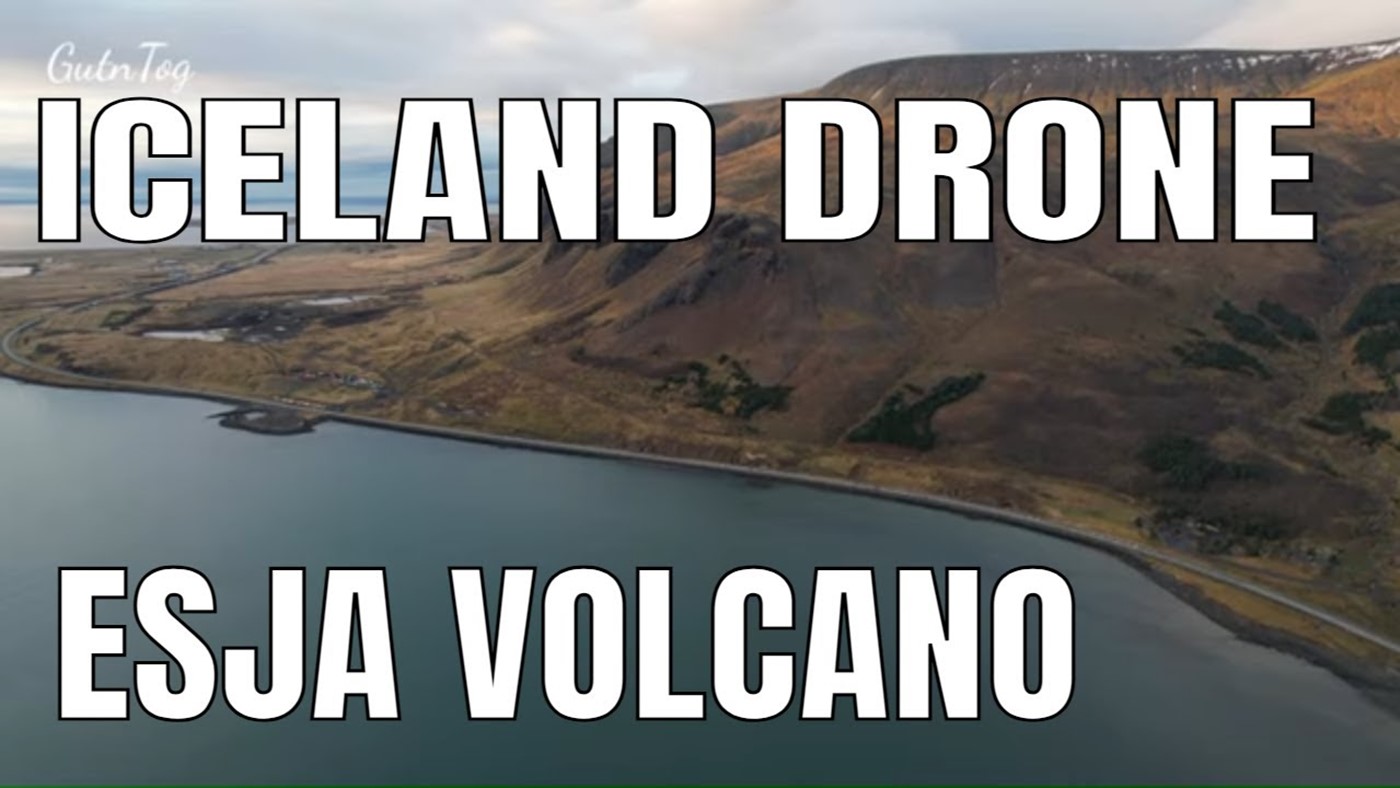 Stay on the path and avoid venturing into unknown areas as it is not only unsafe for you but also unsafe for the biodiversity of the area.  
Whether or not you're hungry, Mount Esja's Esjustofa is there at your service. Translating to "the House of Esja", the cozy restaurant and cafe is tucked in the foothills of the mountain and is an essential stop after an exhausting hike.  
Esjustofa "the House of Esja" is a cozy restaurant and café located right at the foothills of the mountain. It is a fantastic stop to make after a good hike up the mountain. It's also a good place for some of the less active members of the group to wait out the adventures of the others.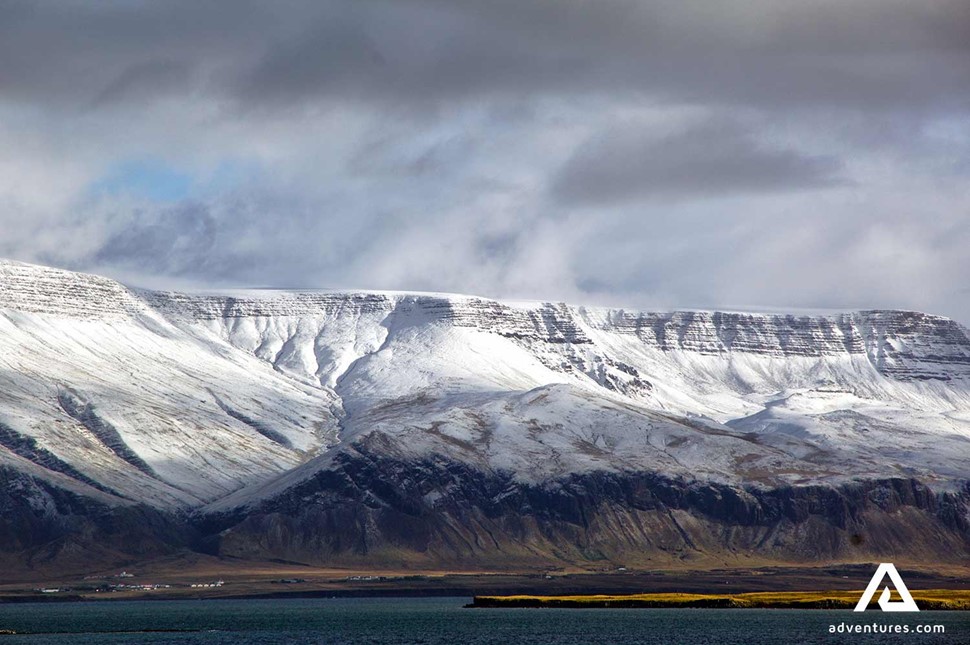 Where is Mount Esja located?
About 10 kilometers from Reykjavik, Mount Esja in Iceland is perched right above Mosfellsbaer. It is accessible by car and bus and is the most renowned hiking spot near the capital city of Iceland. You can park your vehicle for free in the parking lot at the start of the hiking trails.
GPS coordinates of Esja: 64.2452° N, 21.6586° W
How to Get to Mount Esja?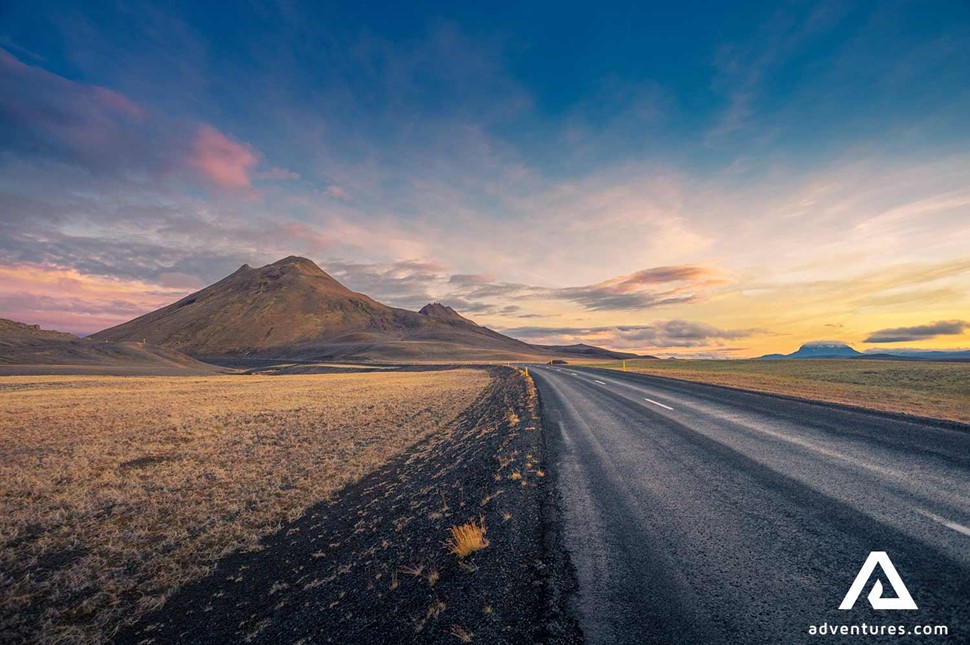 Driving from Reykjavík to Esja 
Esja is prominent in the skyscape of Reykjavik, and you will encounter the mountain throughout your ride on Road 1 out of town in a northern direction. You can also access the mountain on Google Maps.  
Public Bus to Esja 
Public busses operate in Iceland, and you can take number 15 from Hlemmur bus depot to reach Esja. Get off at Háholt in Mosfellsbæ, and board bus number 57, which will drive you into the foothills of the mountain.  
To add an offbeat adventure to your Iceland itinerary, opt for a helicopter tour from Reykjavík! 
Different Ways to Hike Esja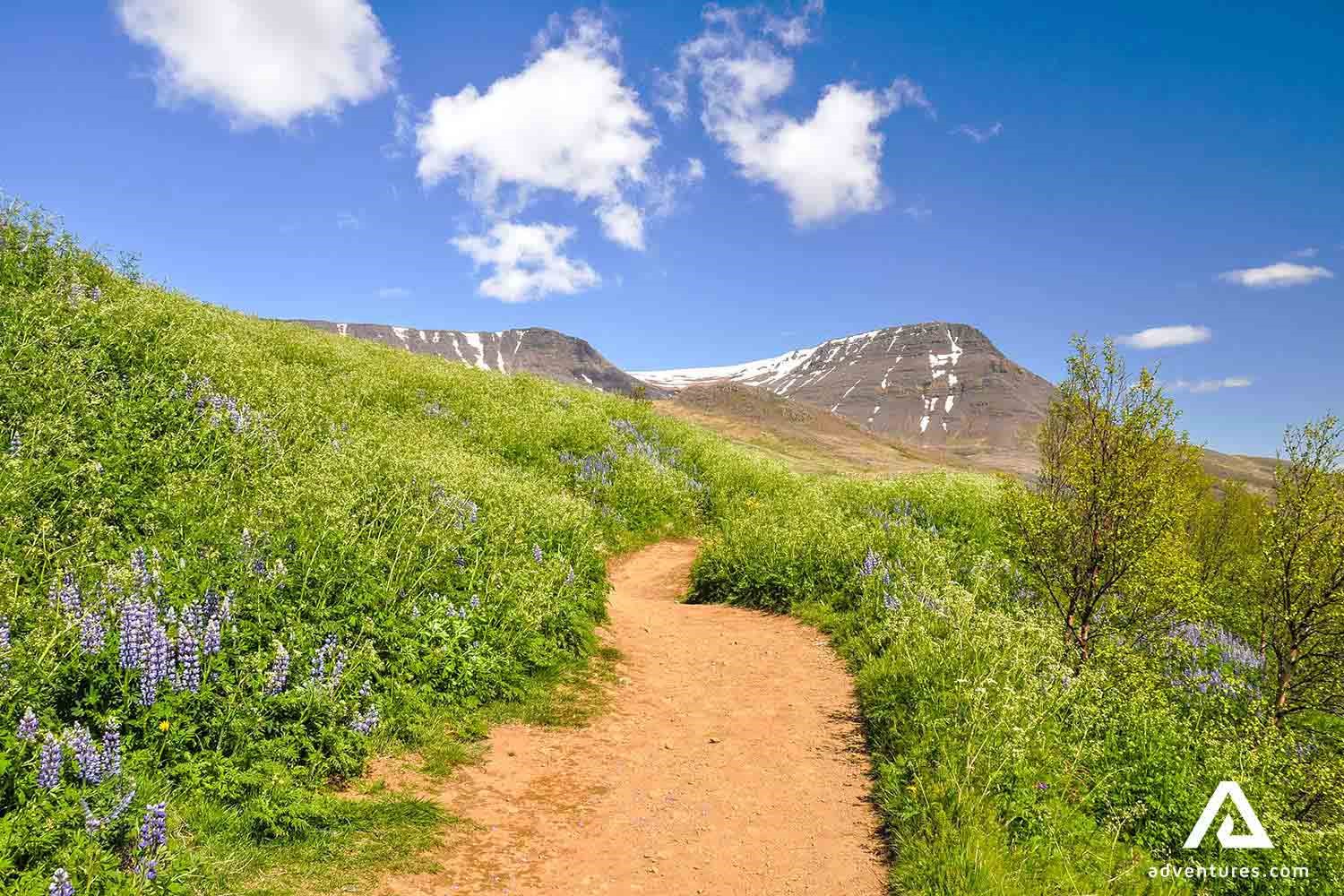 Hiking is the most exhilarating recreation in Esja, and adding a cherry on the top is the fact that you don't have to be an experienced hiker to climb up the mountain. There are different paths up the mountains, catering to the different levels of hikers, ranging from first-timers to seasoned hikers.  
Each route has an indication board that provides essential information about the difficulty level of the route on a scale of 1-3. For seasoned hikers, the challenging hikes with a number 3 rating are idyllic.  
For first-timers, an easy-going path with a rating of 1 is best. There are two divisions of the path: first, Þverfellshorn, going straight up on the left side, and second,  Kerhólakambur, lying to the right.  
The first two signs are reachable by all hikers, but reaching the third is when you have to make a choice. At this point, seasoned hikers can opt for the steeper left route to reach the top. Newbies and first-timers can take the gradual path on the right. 
After a 6.6 kilometer walk and 597 meter incline, you will come across the famous big rock called Steinn. Testimony to your challenging spirit, the rock is a photogenic spot for social media worthy snaps.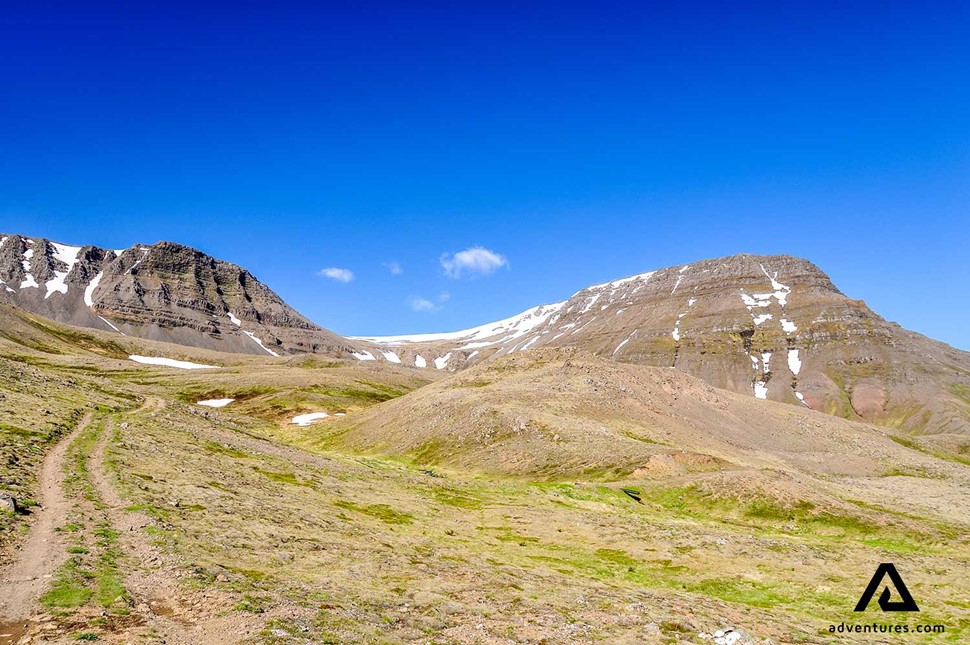 For others, the steep rocky hill climb awaits. This is only recommended for athletic hikers, so the inexperienced are free to turn back or give it a try when they are more prepared.  
Another great thing about the hike is that you will be in the company of other hikers, both professional and newbies. So, feed your curiosity with their expertise and don't feel out of place because there are going to be others like you!
General information about Mount Esja
Height

 

- 914 m (2,999 ft)
Location

 

- Rif, Iceland
Best time to visit

 

- Winter
Activities

 

- Hiking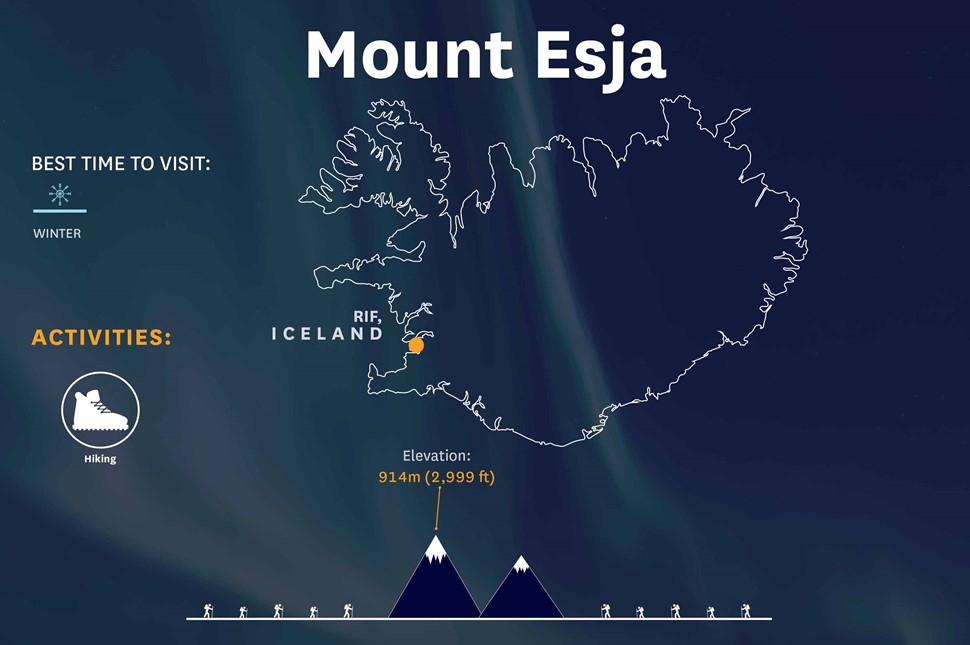 Short History of Mount Esja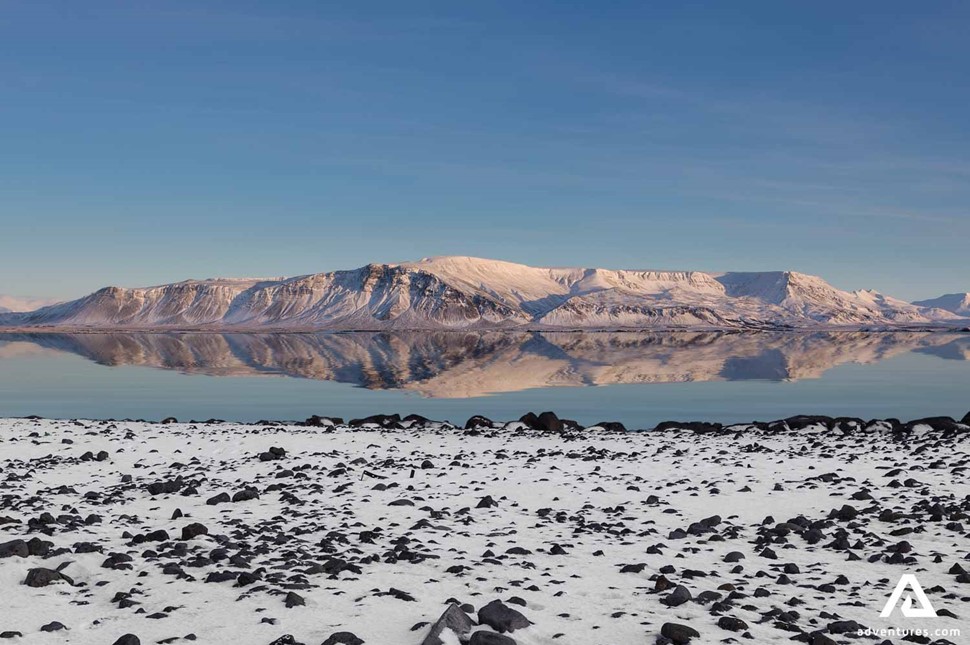 Mount Esja formed during the beginning of the last Ice Age. Magma from eruptions accumulated beneath the glacier, and then the ice retreated, leaving a formed mountain.
The composition of Esja is basalt and tuff rock. It has a pretty rich flora for an Icelandic mountain, and many wildflowers can be found on it during the summer.
Fun Facts About Mount Esja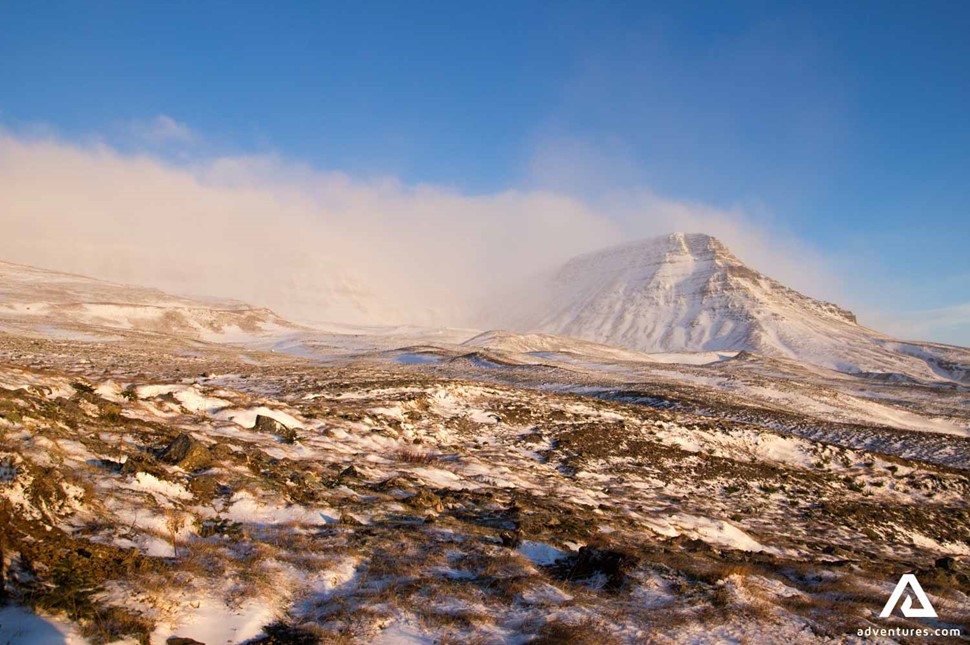 Take a sip of the fresh waters of the river flowing down from the mountain and maybe fill your bottle too for the journey! 


Esja is often spoken of as a volcanic range and not a mountain. 


Esja is one of the few mountains in Iceland named with a female name. 


There are signs marked with a difficulty level grading system ranging from 1-3, making it very convenient for hikers to choose a trail perfect for them. 


Mount Esja has been the venue of many concerts and has witnessed many artists flying to the mountain top and entertaining their loyal fans.  


The Esja Ultra is a challenging trail runner's marathon held every year. You can choose from three distances: 14k (2 loops), Mt. Esja Marathon (very demanding 45k course), and Mt. Esja Ultra Xtreme 77k (11 loops). 
Where to Eat Near Mount Esja?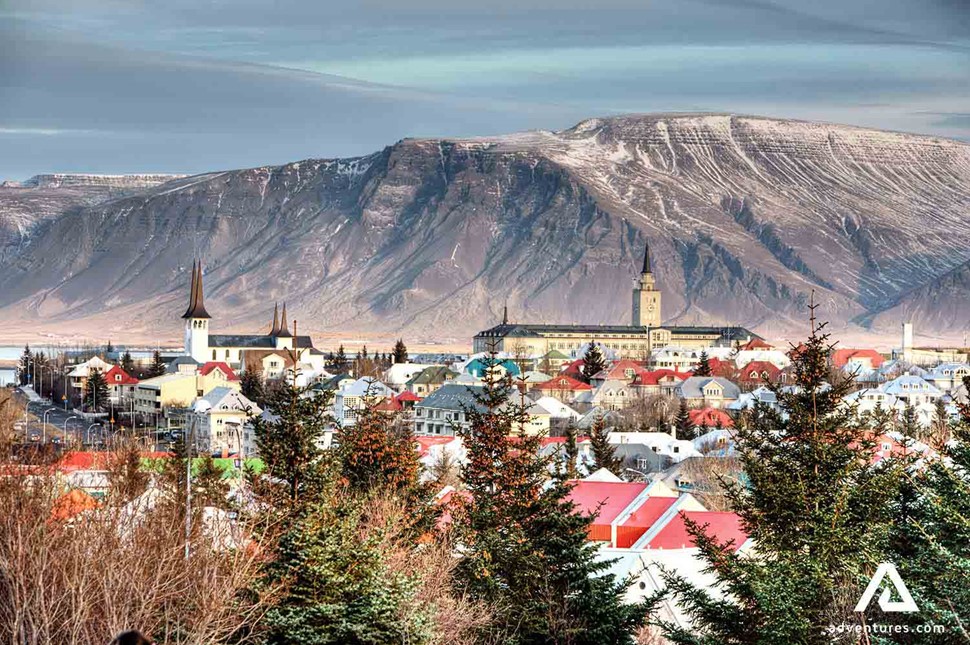 Esjustofa – a homie family eating outlet and cafe, settled at the foothills of the mountain.  


Mosfellsbakarí – want a delicious coffee and Icelandic baked delicacies, head to this lovely cafe cum bakery.  


Blik Bistro and Grill at the Golf Course – serving aromatic meals with a special hint of exquisite views. 
Where to Stay Near Mount Esja?
Hotels 
Hotel Laxnes 
Iceland Wellness 
Guesthouses, B&Bs and Farmstays 
Fitjar Guesthouse 
Laugaból 
Minna Mosfell-Guesthouse 
Lundur Guesthouse 
Álafoss Apartments
Cabins and Cottages 
Esja in Winter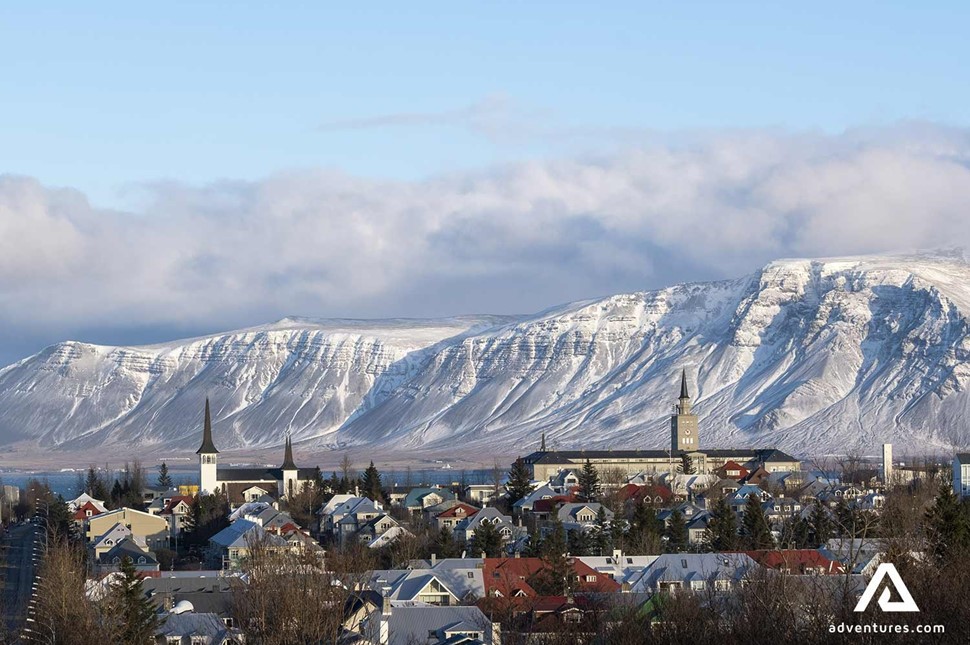 The snowy white winter paradise that Mount Esja becomes is a must-see. However, the paths are equally discouraging as the cold wind blows and snow covers the trails. But if you wish to witness this winter wonderland, you have to invest in sturdy boots and a good GPS. If not, then you would have to find another way out! 
Attractions Near Mount Esja
ATV Adventure Tour Base
Lake Hafravatn
Mosfellsdalur Valley
Álafoss Waterfall
Álafoss Wool Factory
Laxness Museum
Laugarvatn Lake