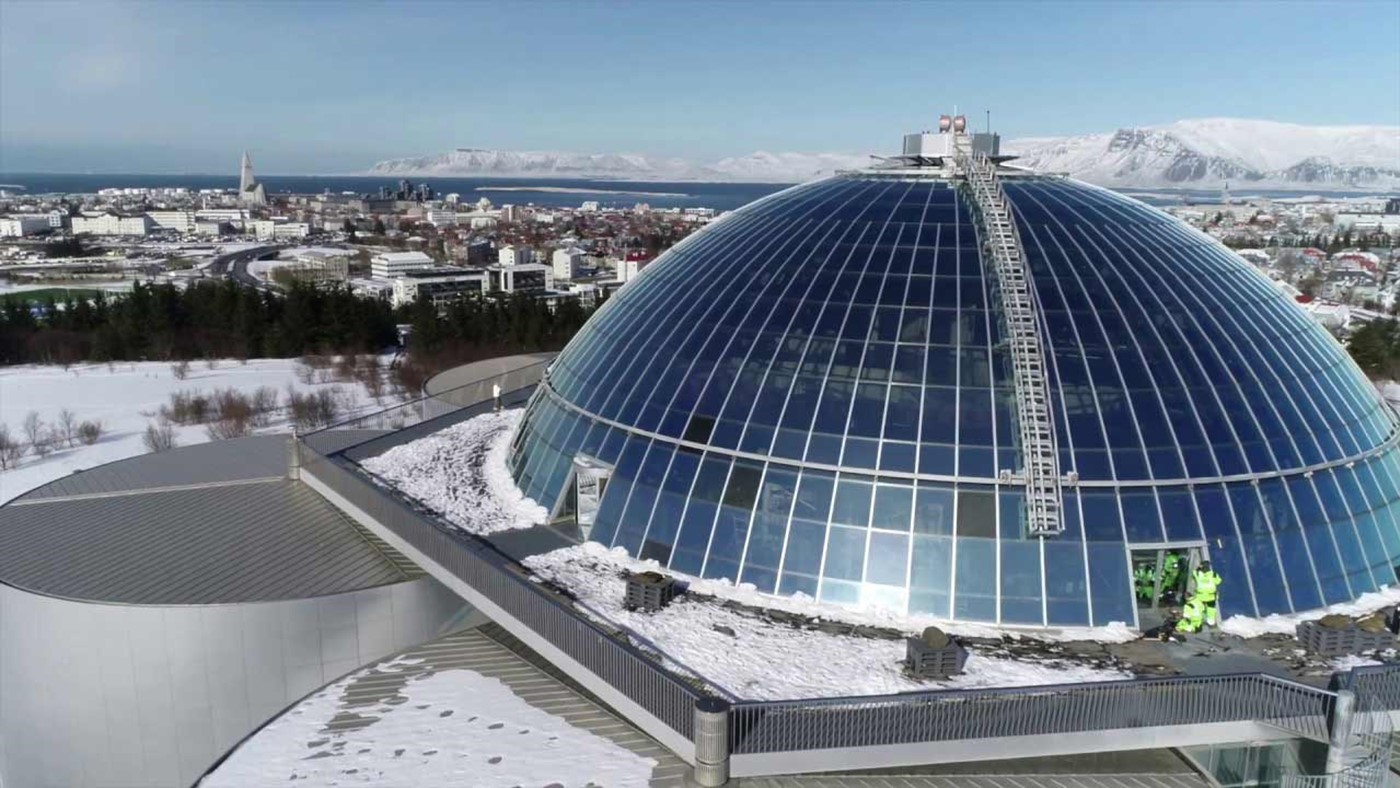 Yet another jewel studding the crown of Reykjavik is Perlan. The fanciful museum is an Icelandic avant-garde, fast becoming a favorite among globetrotters and nature lovers. Equipped with an excellent restaurant and an ice cream parlor, Perlan is a mecca for tourists. Taking you into the depths of nature and history with its immersive exhibitions, Perlan is a few steps away from the city center. So, get ready to be immersed in nature in the snap of a second!

Today Perlan Museum possesses an ice tunnel and a replica of the largest bird cliff in Europe, Látrabjarg. Even Iceland's first planetarium, presenting the extraordinary ethos of Icelandic nature, is situated here. A groundbreaking contrivance it is, indeed!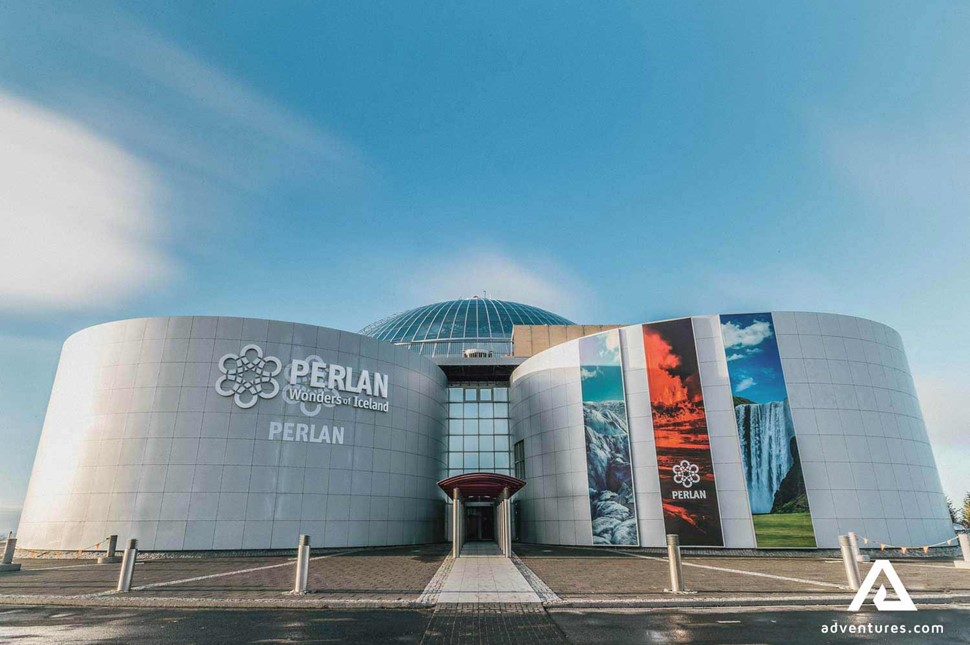 An added advantage of this trip is that you can learn about the most natural splendors of Iceland all in one place. The interactive ways to educate visitors make it interesting for both kids and elders.  
The museum also keeps in mind the requirements of different kinds of visitors and offers a hassle-free experience to visitors using a stroller or wheelchair. 
Where is Perlan located?
Perlan is located on the top of Öskjuhlíð hill, in the Icelandic capital of Reykjavík.
How to get to Perlan?
Public Transportation
There are numerous city buses operating in Reykjavik. Line 18 has a closest
Getting to Perlan by Walking or Biking
Perlan stands on Öskjuhlíð hill, which is the highest hill in Reykjavik. It is covered in trees and wildflowers, so it is pleasant to walk or ride a bike up the hill during the summer months.
Driving to Perlan
Perlan is a 7-10 minute drive away from the Reykjavik city center. Visitors can park their cars in two large parking lots outside the building for free.
General information about Perlan
Opened - 1991
Location - Reykjavík, Iceland
Theme - Nature
Best time to visit - Year Round
Opening hours - 9 AM-6 PM
Price - 4,500 kr (30,70€) for adults, 2,490 kr (17€) for children from 6 to 16 years old, free entry for children under 6
History of Perlan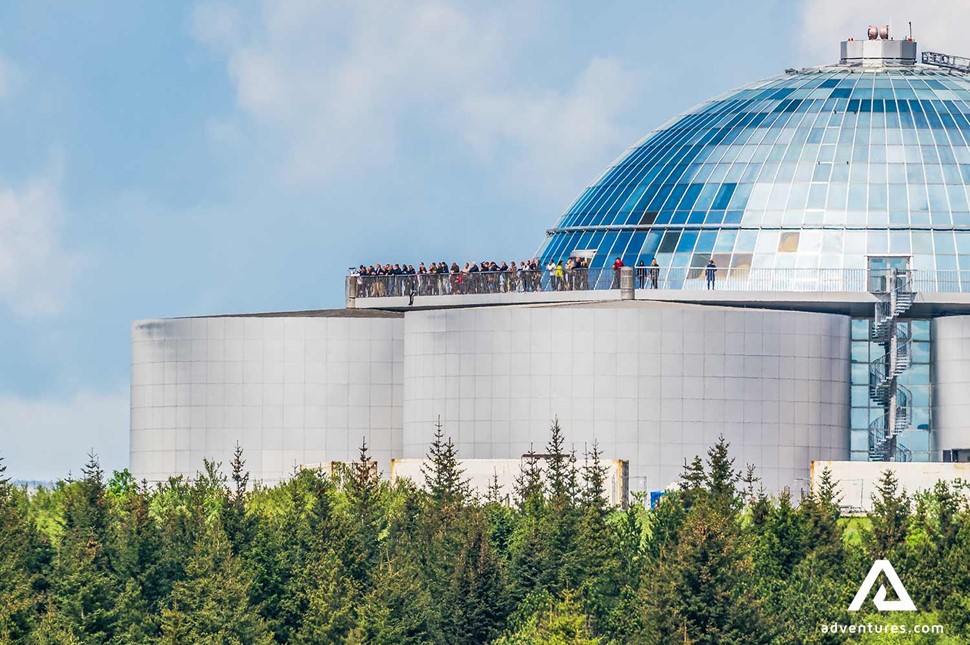 With the indelible mark of Perlan on the international tourism scene, no one in their wildest dream would have thought that the place was deemed unfit as a destination for both locals and tourists. Rather, it was originally built to store the city's hot water and was just a block of water tanks placed next to each other. Until the middle of the 20th century, the place remained like that before the perching of the hemispherical glass dome on it. Ingimundur Sveinsson is the man behind the revolutionary revamping of the location, and his vision is still present today.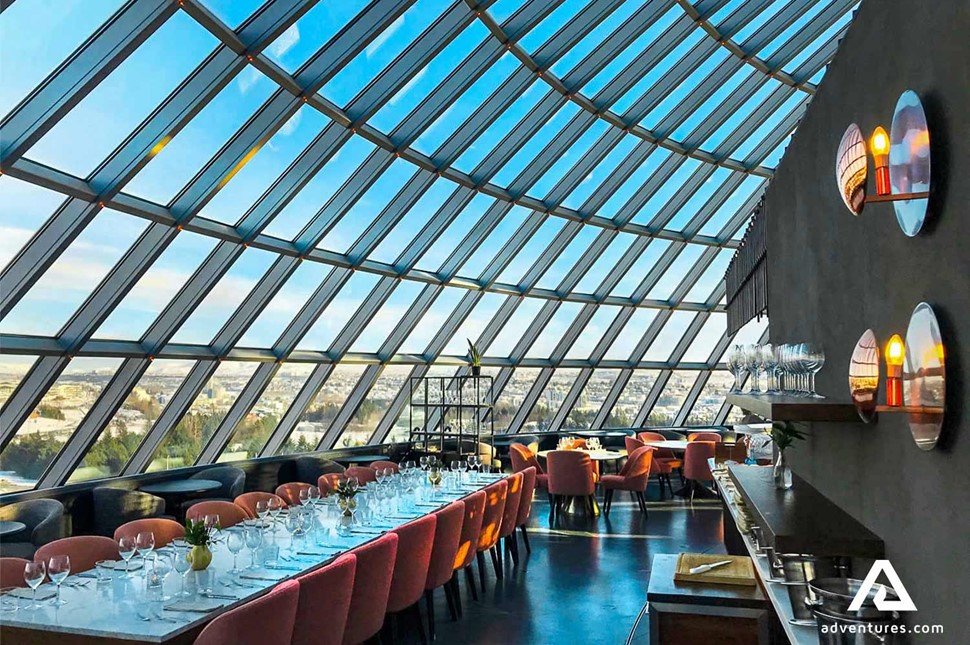 The dome soon saw the establishment of a cafe and ice cream shop. Afterward, a restaurant came on the scene, inviting visitors from all over. The dome would rotate, creating a surreal phenomenon for its visitors to take back home. Gradually, Perlan became one of the most sought-after locations in Reykjavik. 
The initial design called for six water tanks storing hot water, but with the new modifications, only five remained loyal to their initial purpose, with the 6th one becoming a small museum to stage exhibitions. The former Viking Museum (2002-2014) is now a nature exploratorium. It seems like Iceland is just adding wonders for the world to discover.  
Perlan Today – The Wonders Of Iceland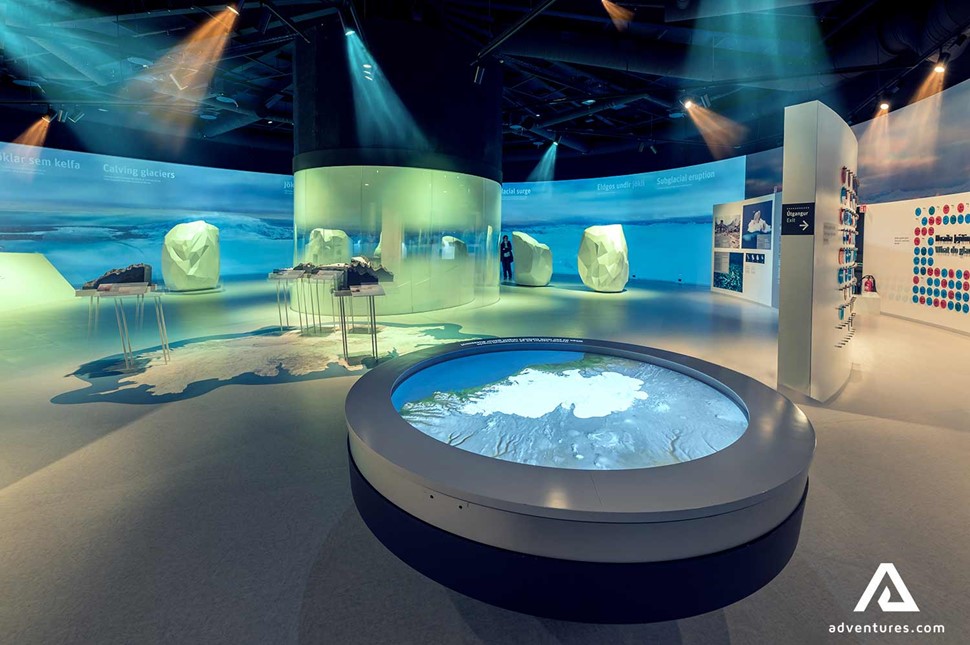 Perlan Museum is a paradise for nature lovers. No matter how ironic it sounds, the place has lived up to the expectations, delivering an unforgettable experience to visitors of all ages. Pulling you from the bustling shopping streets and lively metropolitan vibes of the capital, the museum brings you into a life-like replica of an ice cave, where you can admire the grandness of Látrabjarg and have an insightful encounter with glaciers and geological forces. All of this combined with an intriguing underwater experience and succulent meals and that too at a single place!
If you think it's just a visual treat, you're highly mistaken! Wonders of Iceland is a total physiological and psychological treat, with each and every sense getting activated by the experience. Be it smells, temperatures, or other elements, Perlan falls short on nothing! 
Perlan Ice Cave & Glacier Museum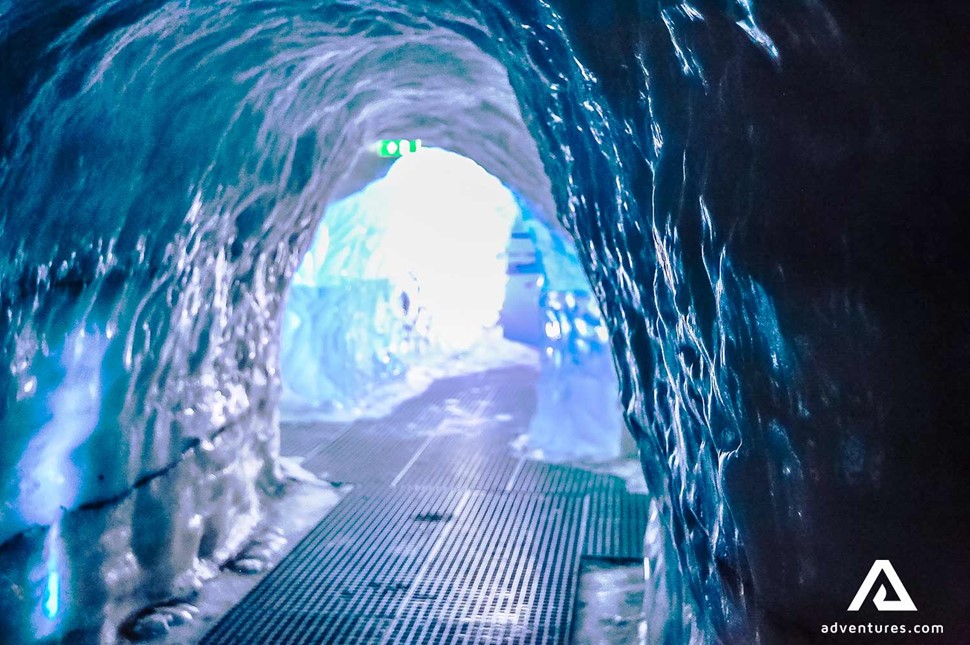 Perlan Museum's first-ever glacier exhibition was an incredible ice tunnel that takes visitors into a world of a man-made ice cave instantly. This innovation lets you embark on a journey in time, traveling from past, present and future, you get to live the life of an Icelandic glacier. This 100-meter-long ice tunnel is created with over 350 tons of snow collected from the Bláfjöll mountain area (home to Þríhnúkagígur). 
Another star studding Perlan's exhibition Wonders of Iceland is the interactive glacier exhibition. Snow-lovers and glacier enthusiasts can find the most immersive explanations about the formation of Icelandic glaciers, their effect on land and the much controversial yet upsetting topic, how climate change has affected them. There is absolutely no way you can find it boring!
Perlan Planetarium – First In Iceland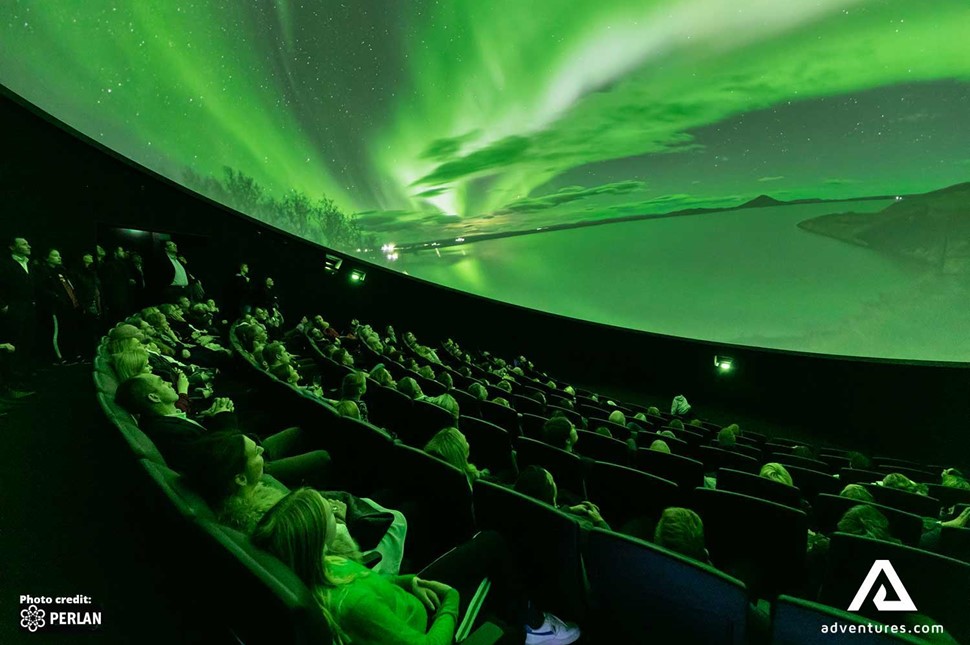 The planetarium is a trailblazer in Iceland and will be staging several expos unveiling Icelandic nature. It is created in an old water tank which was a former host of the Viking Museum. This innovative creation is going to be the subject of several other trailblazing experiments, making it more advanced and immersive for people to learn about Icelandic geology and topography.  
One of the much-awaited expos has to be one on the Auroras featuring the Northern Lights. Fortunately, it is up on the list and tourists can expect an encounter with information on its intriguing formation and equally real views from the comfort of a cinema seat.  
Perlan Interactive Underwater Cinema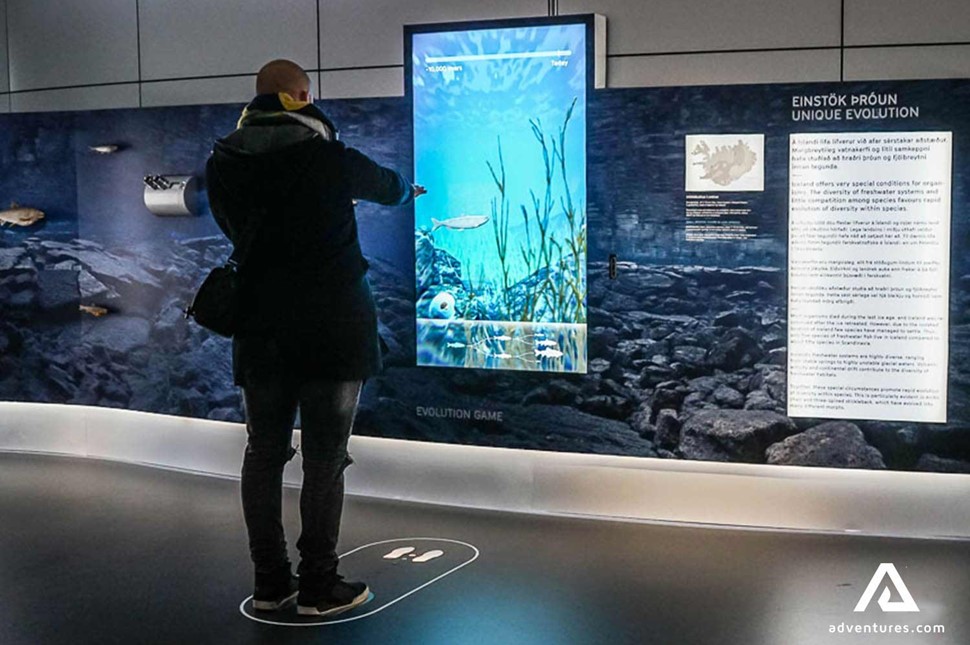 The tech world has revolutionized almost everything it has touched. One such revolution has taken place in Iceland and brought the magic of the submarine world through cinematic lenses. Almost everything, ranging from tiny algae to a huge whale, is visible to the naked eye with the help of technological advances. While the Icelandic landscape is dream-like in itself, the glimpse of this marine world will surely be a mind-boggling event!  
Atop the six water tanks is the best observation deck of Reykjavik. Offering a whopping 360° view over Reykjavik and even the adjacent peninsula on good weather days, the deck is on the 4th floor and extends throughout the building. The viewing deck is an idyllic place to catch a glimpse of natural marvels like the ocean, mountains, and even phenomena like glaciers, volcanoes and active geothermal areas of Reykjavik.