About multi-activity combo tours
In Iceland, you can combine a rafting or snorkeling tour with another fun activity. Each combo tour can last from 8 hours up to 12 hours. Get ready for a full, active day making memories that will last a lifetime!
Rafting Combo Tours
Our rafting tours are carried out on the Hvítá River, famous for being home to Iceland's most iconic waterfall, Gullfoss. The 105-feet (32-meter) waterfall is one of the three major attractions of the Golden Circle. The river originates and gets its bright blue color from Langjökull, the second largest glacier in Europe. The Hvítá River runs through a deep canyon carved out over the centuries by the rushing water. Sailing down the river, you'll get to enjoy the views of a wild gorge and rock formations that can't be seen from shore.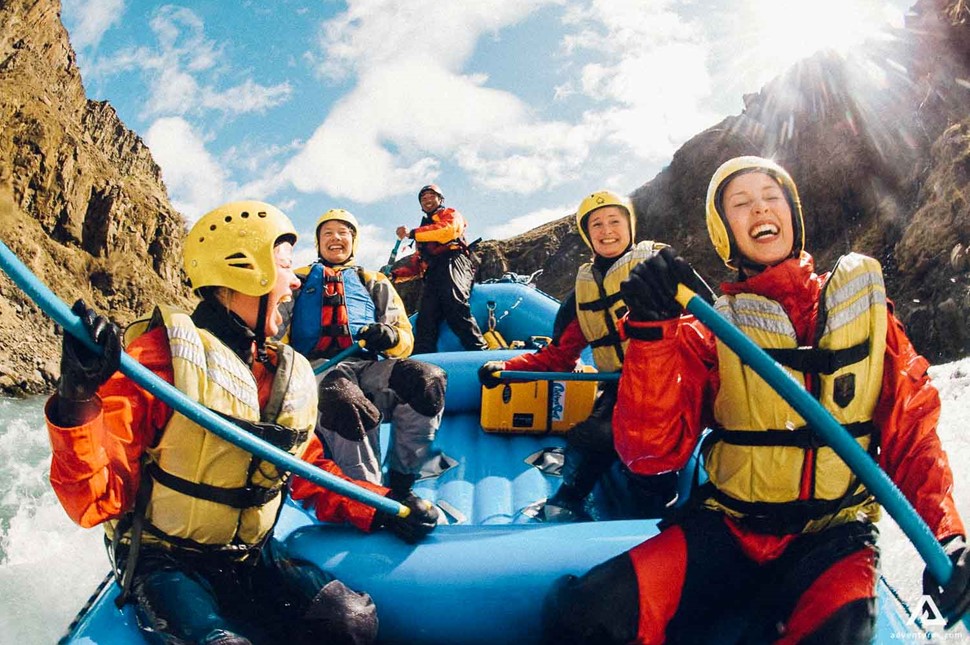 The Hvítá River is great for fun water activities and even locals take every chance to jump on a raft and splash in the turquoise glacial water. Rafting is a great bonding activity for friends, families or co-workers! You will step off the raft not only wet and smiling, but also stronger as a team.
Once you're back from rafting, you'll be invited to warm up in a hot sauna at our Drumbó rafting base camp. There you can also take a hot shower and relax a little after the adventurous tour. Be sure to try the delicious grilled lamb served at our restaurant!
Rafting and Horse Riding Tour
To experience the best of Iceland's great outdoors, begin your day by meeting the charming Icelandic Horses. Once you get to know these little Icelanders, you'll be matched with a horse that best suits your skills in order to fully enjoy the riding experience. Saddle up and ride through offbeat open nature before you head to Drumboddsstaðir for the rafting tour. This multi-activity holiday is perfect for families and provides a full day of the locals' favorite activities!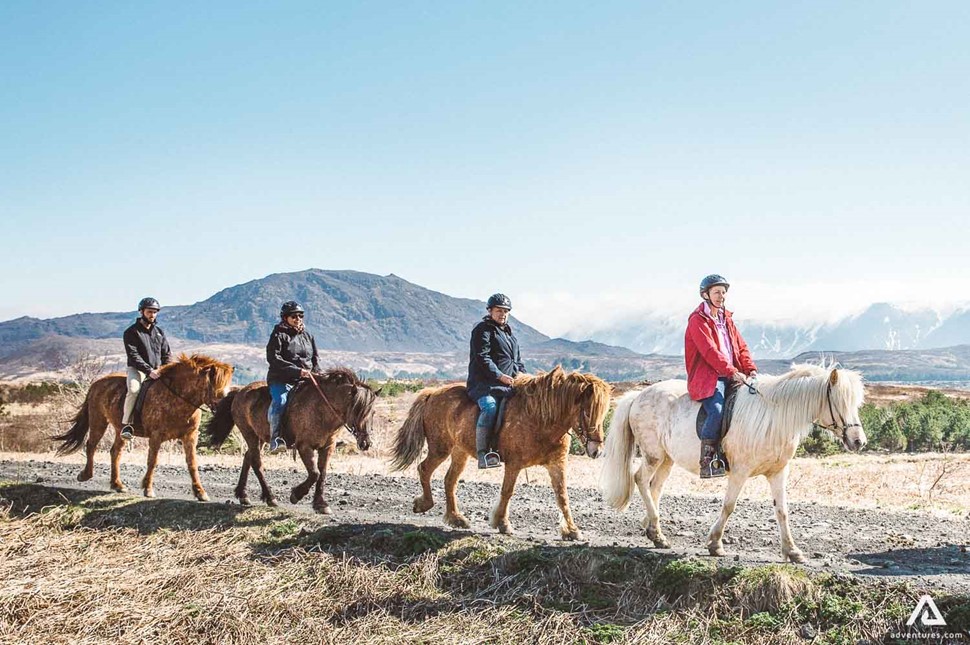 Rafting and ATV Tour
Those who prefer mechanical horsepower to live horses are welcome to extend their adrenaline-fueled day and add an ATV ride to their rafting tour! Get ready to take control of an off-road ride on an all-terrain vehicle. You'll drive through the rolling countryside near Reykjavik all the way up Hafrafell Mountain. Here you'll get to enjoy wondrous views just before washing off the dust rafting down the Hvítá River.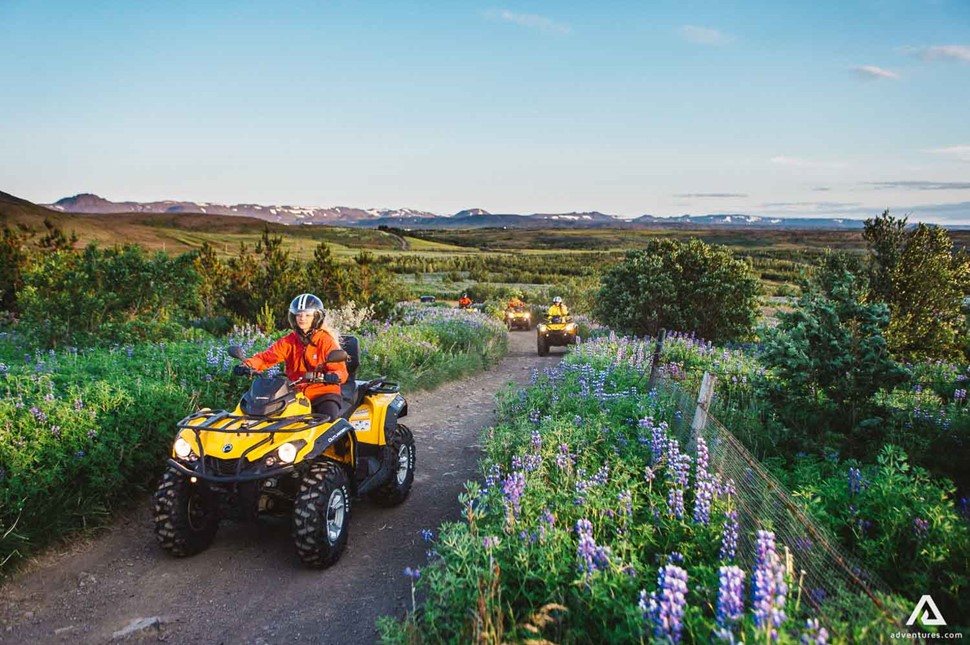 Rafting and Whale Watching
Marine wildlife fans should not miss a chance to combine rafting with whale watching. Board a ship at Reykjavik's Old Harbor and prepare to come face-to-face with majestic wildlife. Our local tour guide will tell you all about the whales and dolphins that live in the waters of the North Atlantic Ocean. It's home to different species of whales, including mink, humpback, fin, sei, and even orcas, also known as killer whales. Learn more about these animals and watch them in their natural habitat before boarding a raft and sailing down the Hvítá River.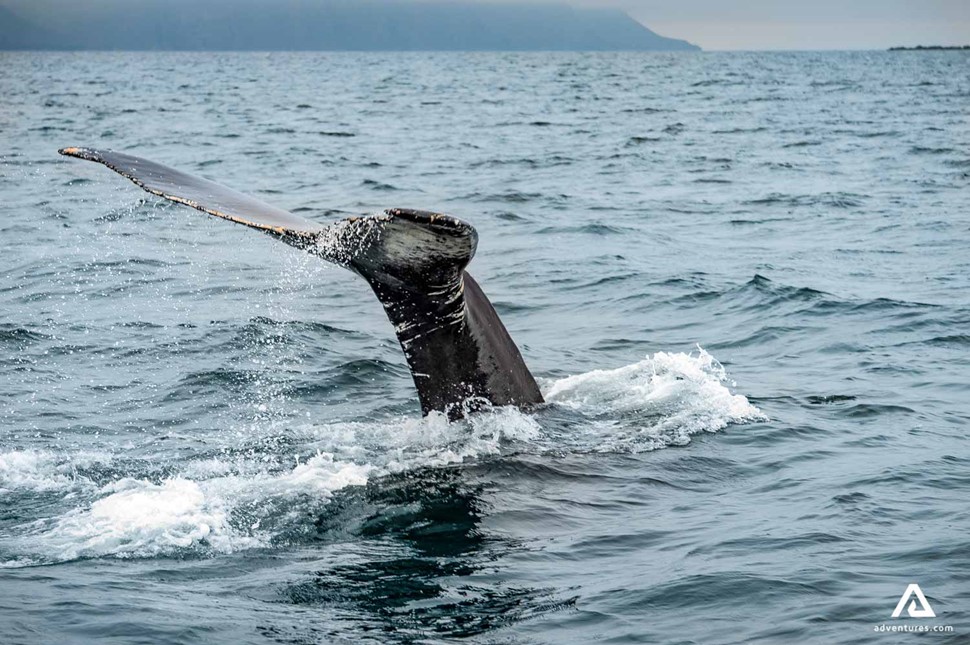 Multi-Activity Snorkeling Tours
Silfra Fissure in Thingvellir National Park provides some of the best snorkeling opportunities in the world. It's the only place, where you can put on your snorkeling mask and have a look at the underwater world between two tectonic plates. The crack is filled with the meltwater from Langjökull Glacier. The water is purified when traveling through lava fields and it's so clear you can almost see the bottom of the fissure!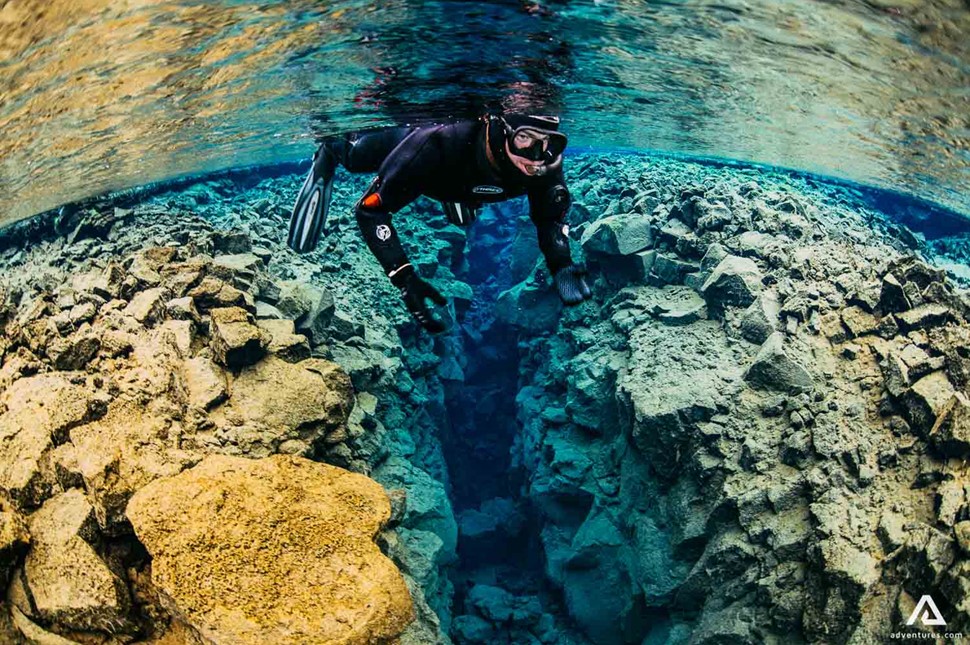 Not only will you be floating between the continents of Europe and North America, but you'll also visit the Thingvellir National Park, a UNESCO World Heritage site. It's part of the iconic Golden Circle that features the key Icelandic natural attractions. 
Once you've met the marine wildlife at the fissure and you're back on the shore, you'll be rewarded with a comforting cup of hot chocolate and delicious cookies.
Snorkeling and Horseback Riding Multi-Activity Tour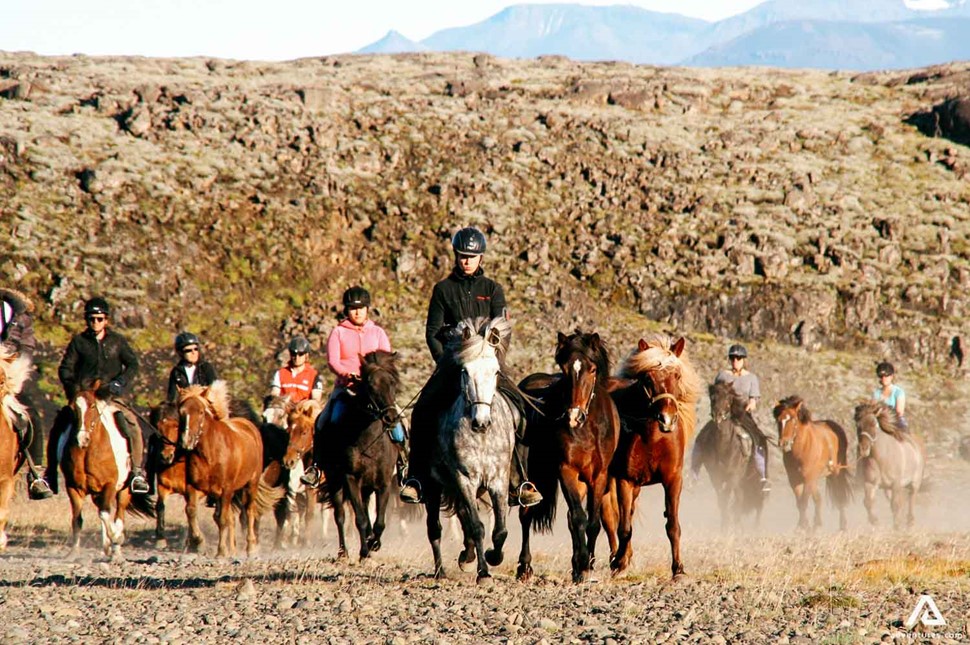 Those who love animals should not miss the chance to combine underwater wildlife watching with horseback riding! Float on the pure water of the Silfra Fissure, have some lunch and then head out on a horse riding adventure! Saddle up and ride friendly Icelandic Horses, the purest horse breed in the world. You'll spend your day in a small group or with your family riding through lava fields and observing fairytale-like lava rock formations.