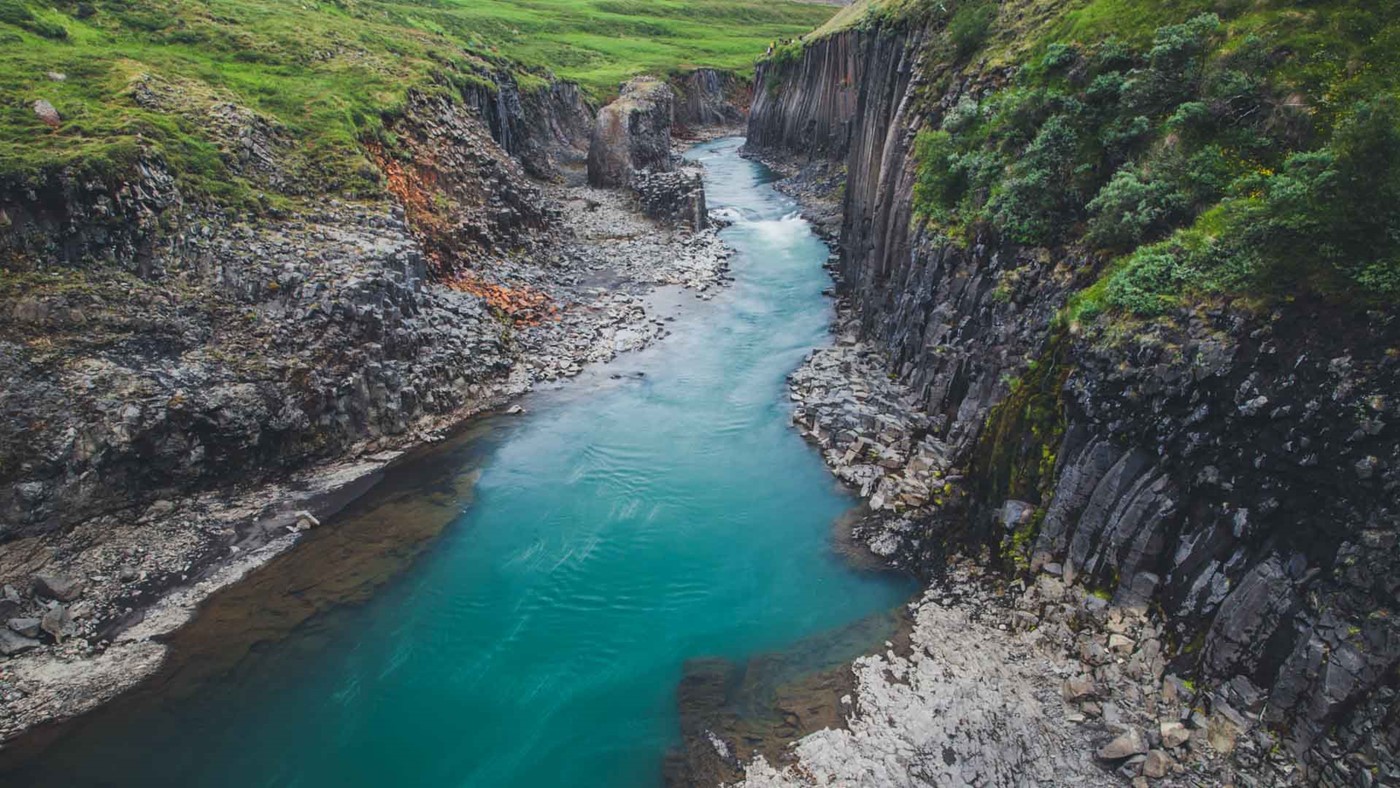 Towering over a teal hued glacial river, the basalt columns are most definitely the most ethereal of spots you'll ever lay your eyes on! Snuggled in the upper part of Jökuldalur Valley in east Iceland, don't forget to say hi to the adorable sheep while hiking in the canyon!
Where Is Stuðlagil Canyon Located?

Sitting in the plateaus of East Iceland, Stuðlagil Canyon is closely located to the black beaches of Eastfjords. Egilsstaðir lies 44 miles to the east, while Reykjavik is 371 miles and Akureyri 130 miles.  


How to Get to Stuðlagil Canyon
Another thing that's special about this canyon is that it is not easily accessible. There are almost no signs or markings that lead to the canyon whatsoever.
The easiest way to get there is by taking Ring Road from the town of Egilsstaðir in East Iceland. Head North towards the Skjöldólfsstadir Guesthouse. Then you go pass it, continue until you reach the turnoff for road 923.
After a short while, you should start seeing the opening of the lower part of Jökuldalur. Take a turnoff for Jökuldalsvegur and you will see a beautiful waterfall of Stuðlafoss.
History Of Stuðlagil Canyon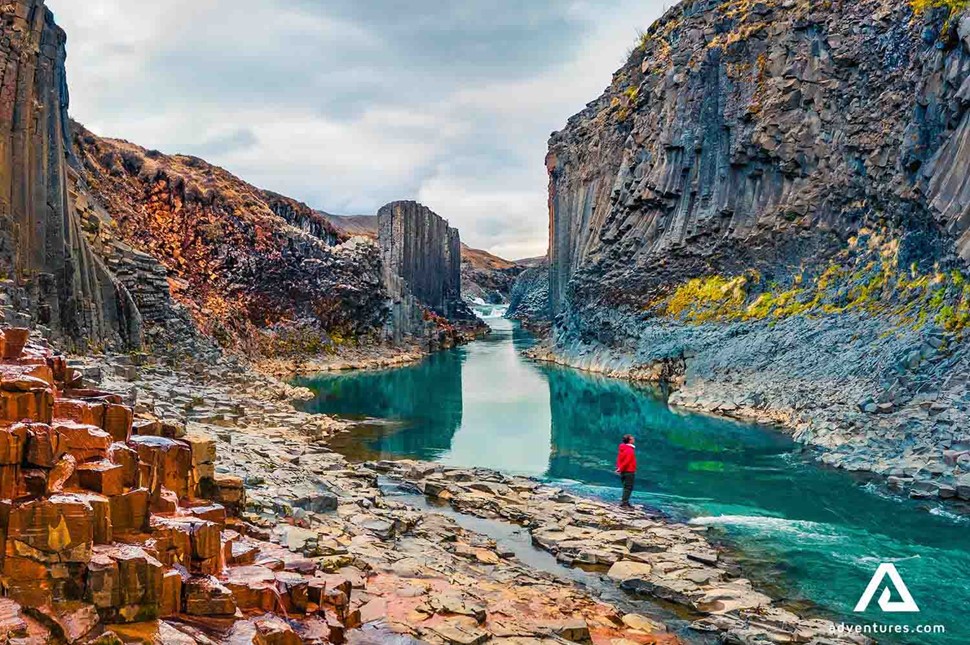 Despite the extraordinary features of Studlagil Canyon, the place was unexplored and unknown to both visitors and natives. It was only some years back that the canyon came to the forefront and captured the attention of nature lovers. It seems like the river Jökla was finding it hard to keep this marvel from the world!
The fierce river Jökla divided Jökuldalur Valley into two parts and kept the farmers and villages from either side unaware of each other. But with the creation of the dam, the locals did come close to each other at the cost of water levels receding. But had it not been for the dam, this natural wonder would have never been discovered.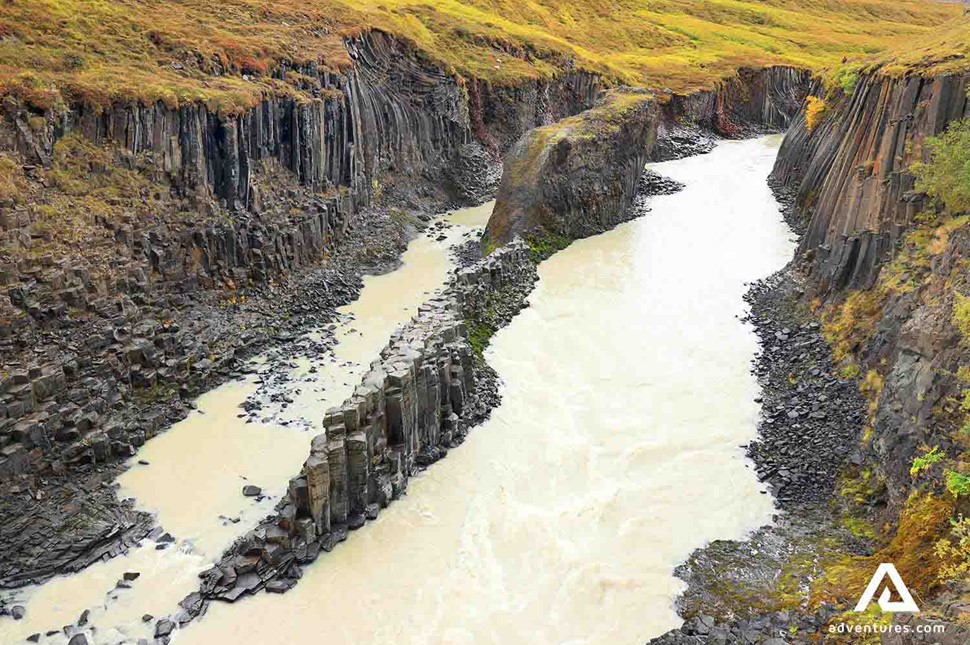 The Jokla River has now reincarnated with forces of clarity and color. Being fed by the waters of the Hálslón Reservoir, the waters of Stuðlagil Canyon are an eye-catching mix of blue and green.
How Did Stuðlagil's Basalt Columns Form?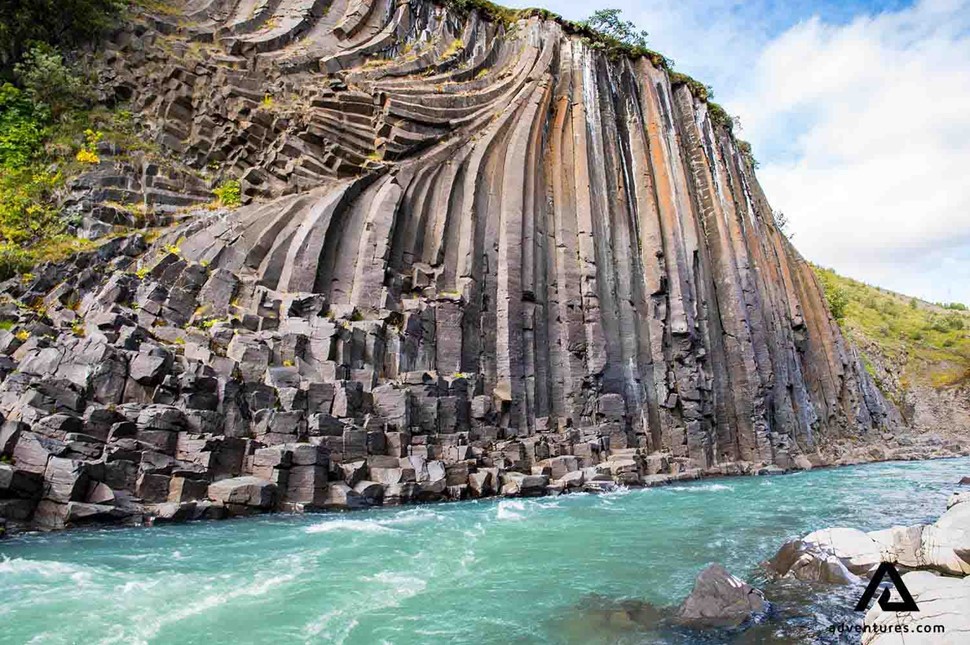 The extraordinary basalt columns are a wonder of nature and geologists have come up with the most plausible answer to the question of how they were created. Columnar jointing is the phenomenon behind their formation, with the process following the influx of basaltic lava and its gradual cooling, which then shrinks and cracks into symmetrical patterns. Consequently, these shapes or hexagons come together and form slender columns.  
Basalt Column Waterfall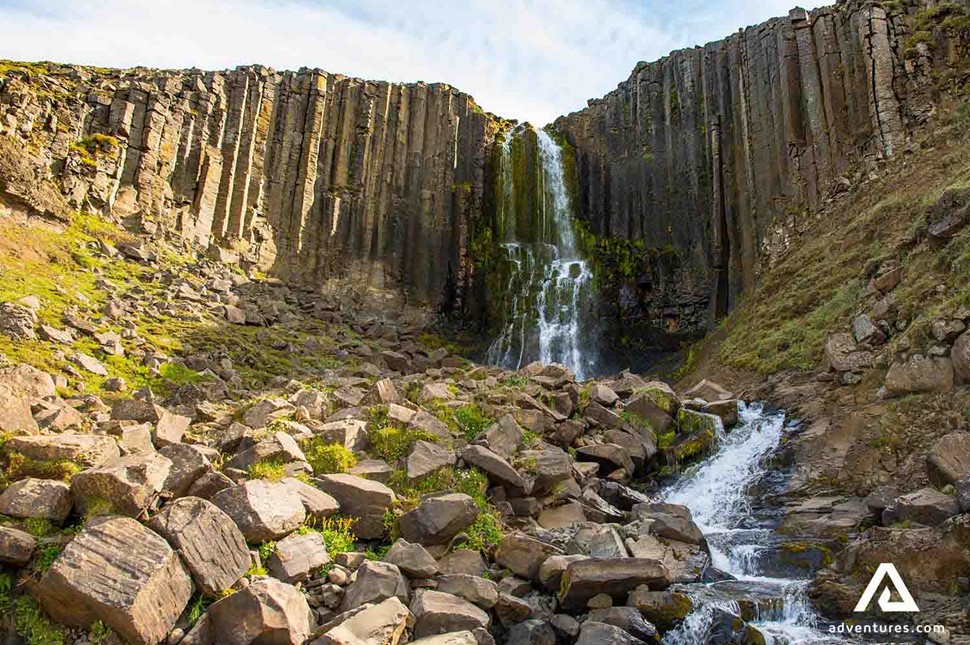 The Basalt Column Waterfall or Stuðlafoss Waterfall is a surreal wonder of the canyon that flows into a branch of Jökla. Flowing down from moss-covered basalt columns, Stuðlafoss bears resemblance to an ancient throne. Coming to these majestic falls is a soul-stirring experience that one can never forget.
Staying Near Stuðlagil Canyon
Guesthouse Skjöldólfsstaðir is 12.4 miles from the canyon on the Ring Road. Visitors are fascinated with the reindeer decor, outdoor pool and eatery at the place.  


Stuðlagil Canyon Accommodation is a personalized accommodation option with free WIFI, a dining area and kitchen, a private bathroom and a terrace. Another great thing about the place is that it lies close to the canyon on the farm Grund.  


The nearby town of Egilsstaðir has an extensive variety of lodges. Places like Icelandair Hotel Herad, Hótel Valaskjálf, Hótel Eyvindará, and Lyngás Guesthouses are all lined here one after the other.  
Camping Near Stuðlagil Canyon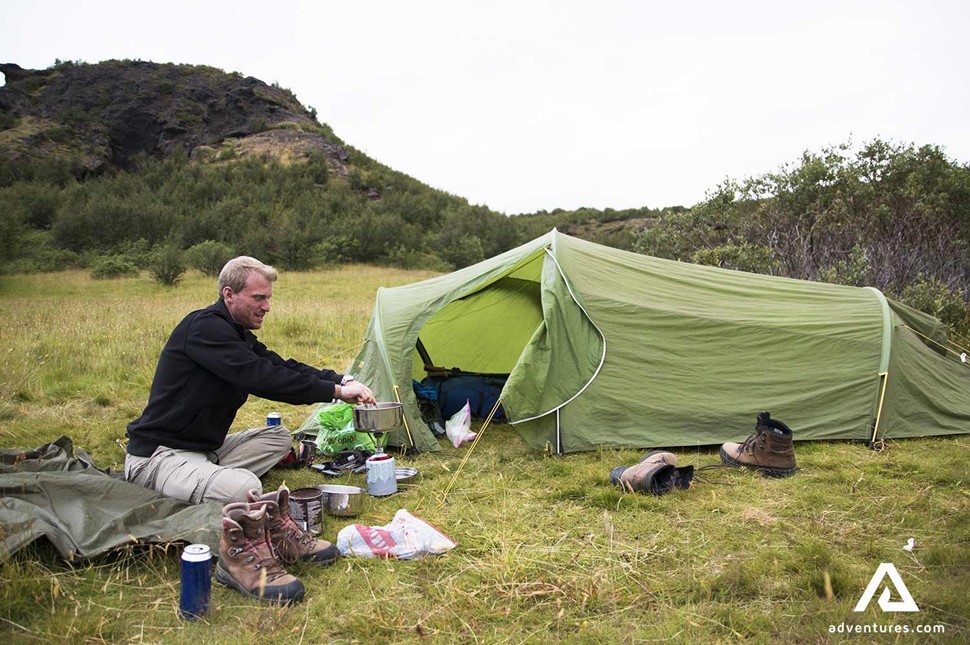 The Hreindýraslóðum Guesthouse, in East Skjöldólfsstaðir is furnished with a camping site and restaurant. Visitors can choose to stay in single, double or triple rooms with shared facilities and enjoy amenities like a pool, hot pots, and spend time in the playground with their kids.  
Places To Visit Near Stuðlagil Canyon, Iceland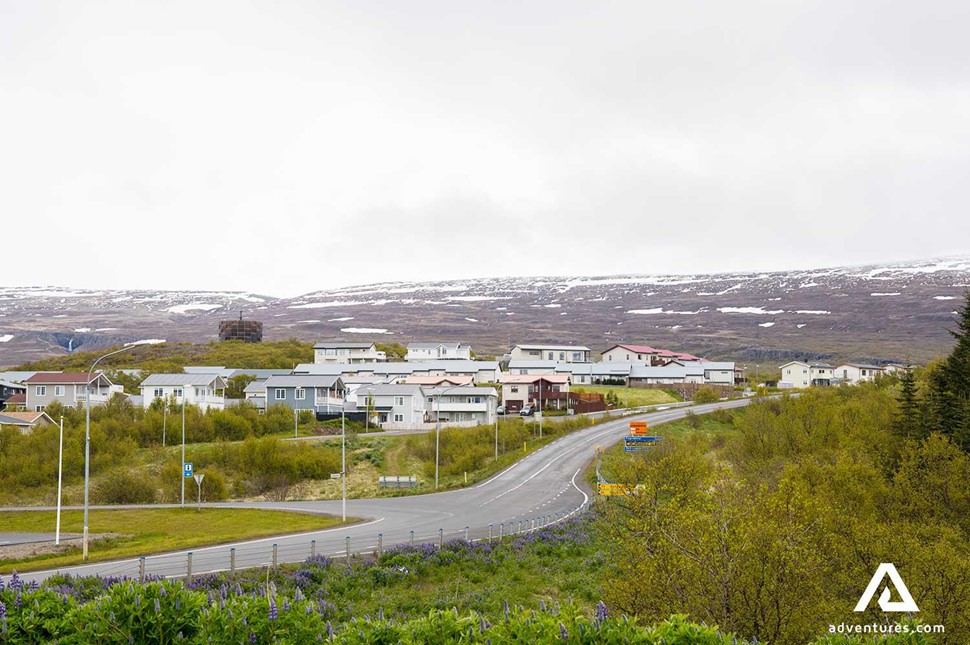 Egilsstaðir: The charming town in east Iceland is brimming with people, museums and hiking and biking trails, so look nowhere, and visit the Egilsstaðir when exploring Studlagil Canyon, Iceland.
East Iceland Heritage Museum: The exotic species of wild reindeer reside in this region in herds. To learn more about these beautiful animals, visit the East Iceland Heritage Museum (Minjasafn Austurlands) in Egilsstaðir.  
Klaustursel Farm: If you wish to have a closer look at the reindeers of the area, travel just 2.5 miles and you will be rewarded with a glimpse of these majestic creatures in their natural habitat and a handicrafts center.