Top attractions in East Iceland
Vatnajokull Glacier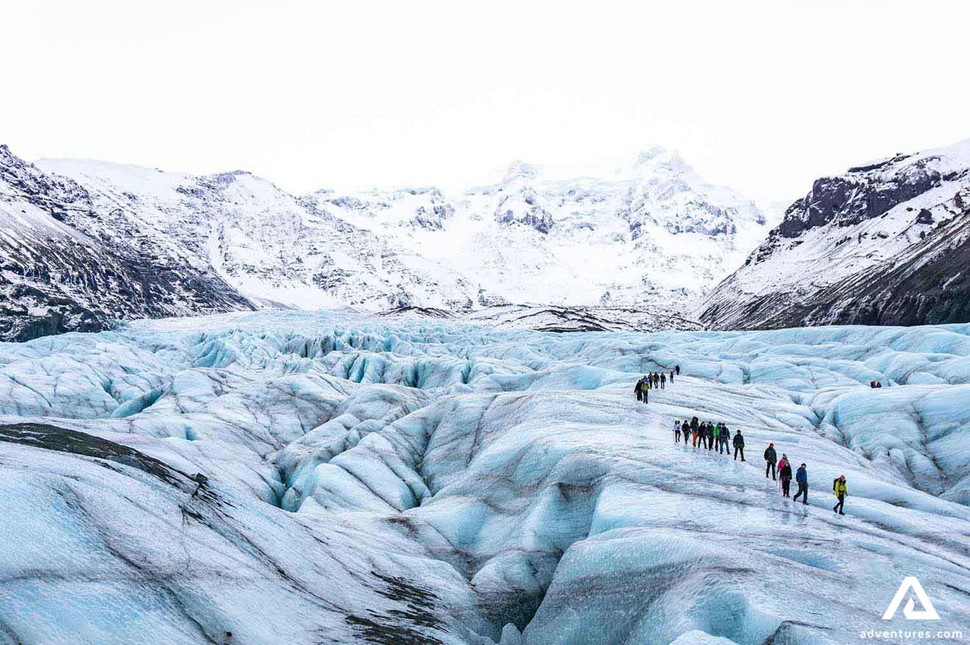 Vatnajökull, located in the southeast of Iceland, is the second-largest glacier in Europe. It covers an area of around 8,100 square kilometers (3127 square miles), which concludes around 8 % of the total surface area of Iceland.
This massive ice cap is kilometers deep in some parts, and its thickness is around half of that. Even though it is touched by climate change same as the other glacier, it is receding less rapidly than, for example, Langjökull and Mýrdalsjökull.
Falljokull Glacier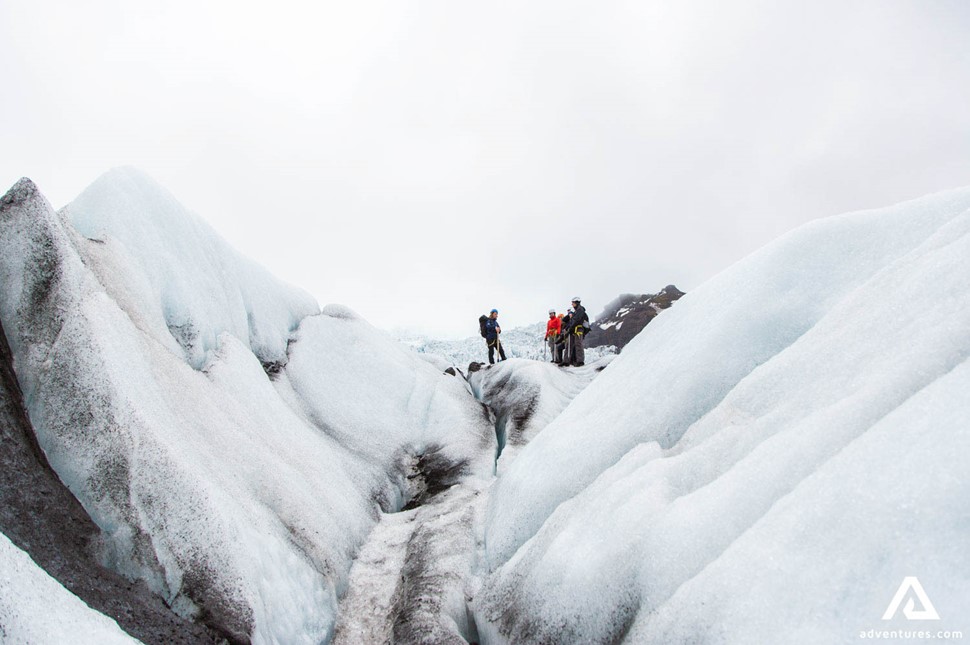 Falljökull glacier is an outlet glacier located on the Vatnajökull glacier in the Skaftafell region. Falljökull glacier, or the "falling glacier", extends from the main ice cap of Vatnajökull glacier, the second-largest glacier in Europe. Falljokull is what is called a "glacier tongue" when a smaller glacier comes from the bigger ice cap.
This glacier was formed high above the mountains, where the compressed snow became the glacier ice around 400-100 years ago! This glacier ice melts more slowly than the ice, which develops at the freezing point.
Jokulsarlon Glacier Lagoon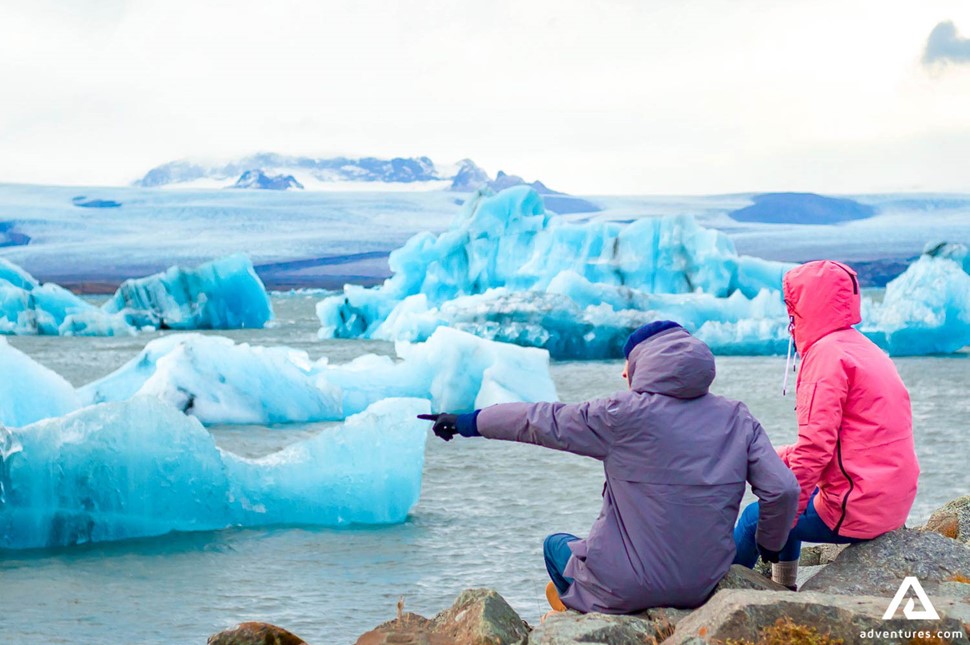 Jökulsarlón is the most famous glacier lagoon in Iceland and, probably, around the world. It appeared in such famous Hollywood movies as James Bond's "Die Another Day" and "A View to a Kill", "Batman Begins" and "Interstellar". Some famous artists such as Bon Iver and Justin Bieber chose it as a filming location for their music clips. So, what's so special about this lagoon?
Jokulsarlon Glacier Lagoon is a result of a retreating glacier. As the glacier retreated, it left a deep hollow which has been filled with melting water. Nowadays, big chunks of ice from the nearby Breidamerkurjokull glacier fill the lagoon until making their way to the ocean. These floating icebergs serve not only as a picturesque view but are also a preferred hangout spot for some wildlife, including seals.
Diamond Beach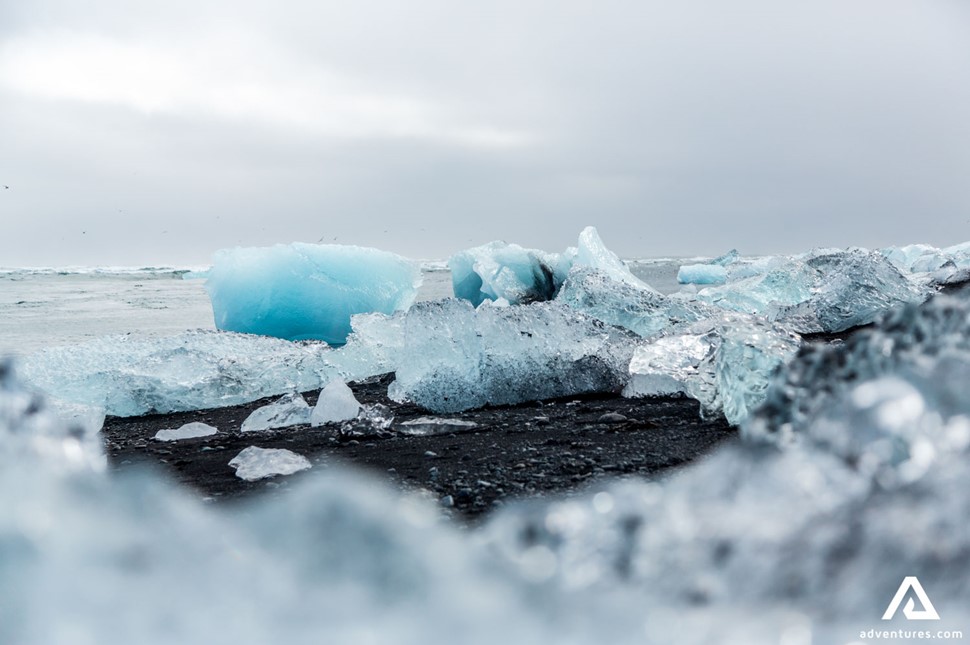 Some of the icebergs from the Jokulsarlon glacier lagoon don't reach the ocean and end up at Diamond Beach. This black sand beach is located only minutes away from the lagoon. The crystal clear icebergs lying on the beach create a beautiful contrast with volcanic ash sand. This place is beloved by nature lovers and photographers alike.
Crystal Ice Cave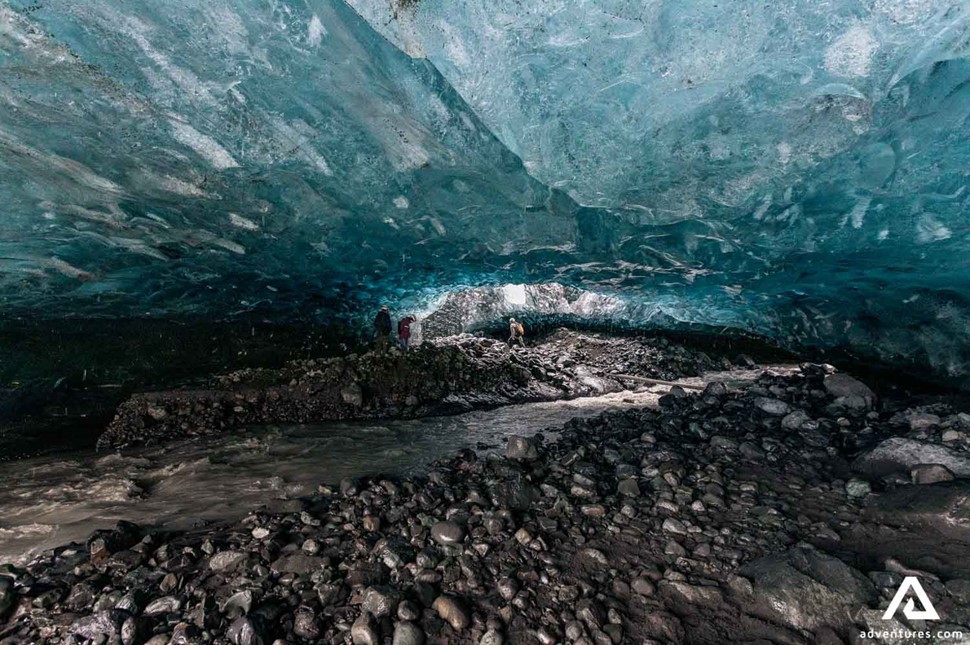 Crystal Ice Cave in Vatnajökull glacier is one of the most unique ice caves in Iceland. Its deep blue color ought to leave you speechless! These astonishing blue glacial ice caves can only be found deep in the glaciers. Since it's a naturally formed ice cave, it "renews" itself, creating a different ice formation every year.
It can only be visited in winter when the water freezes completely and the ice cave is safe to enter. It's best if the experienced ice caving guide would accompany you on this marvelous adventure.
Fjallsarlon Glacier Lagoon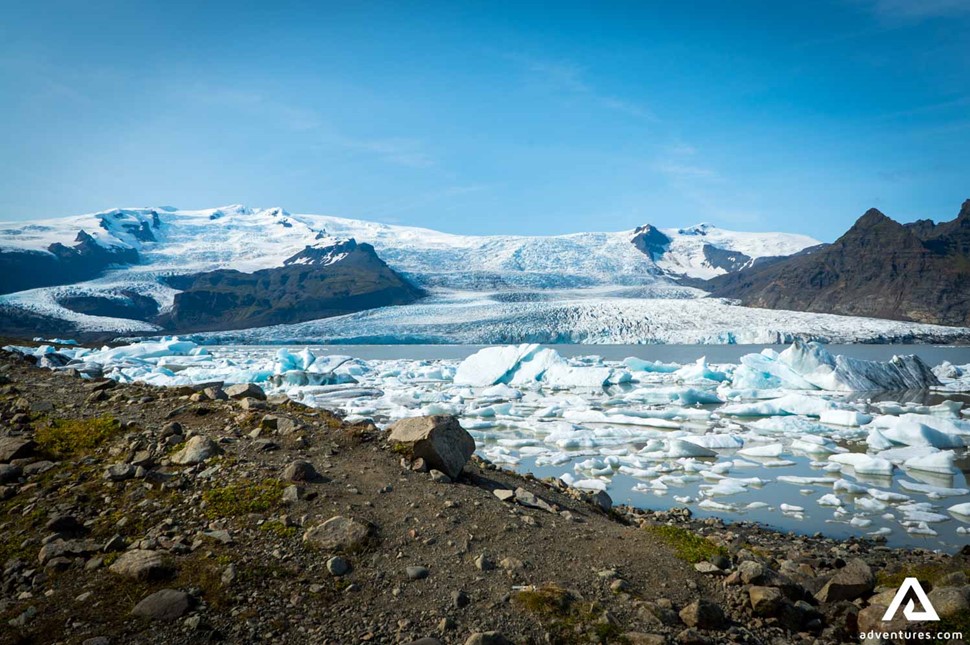 Fjallsarlon is a picturesque glacier lagoon near the Vatnajokull Glacier, only 10 km (6 mi) west of the Jokulsarlon Glacier Lagoon. Even though it attracts way fewer visitors than Jokulsarlon, this glacier lake is no less worth a visit. This glacier lagoon is "hidden" in an unexpected place. Coming from the parking lot, you'll soon be climbing on the hill, after which amazing views of floating icebergs and Fjallsjokull Glacier awaits you. Be sure not to miss this spectacular glacier lagoon when traveling in the area!