Dalvík has a decent ski resort and the region is known for being an excellent spot for heli-skiing. Every mid-year, during the second weekend in August, there is a day committed to fishing in Dalvík called the Great Fish Day or in Icelandic Fiskidagurinn mikli. Visitors have the chance to taste a broad scope of fish dishes, just as partaking in a major show with Icelandic pops.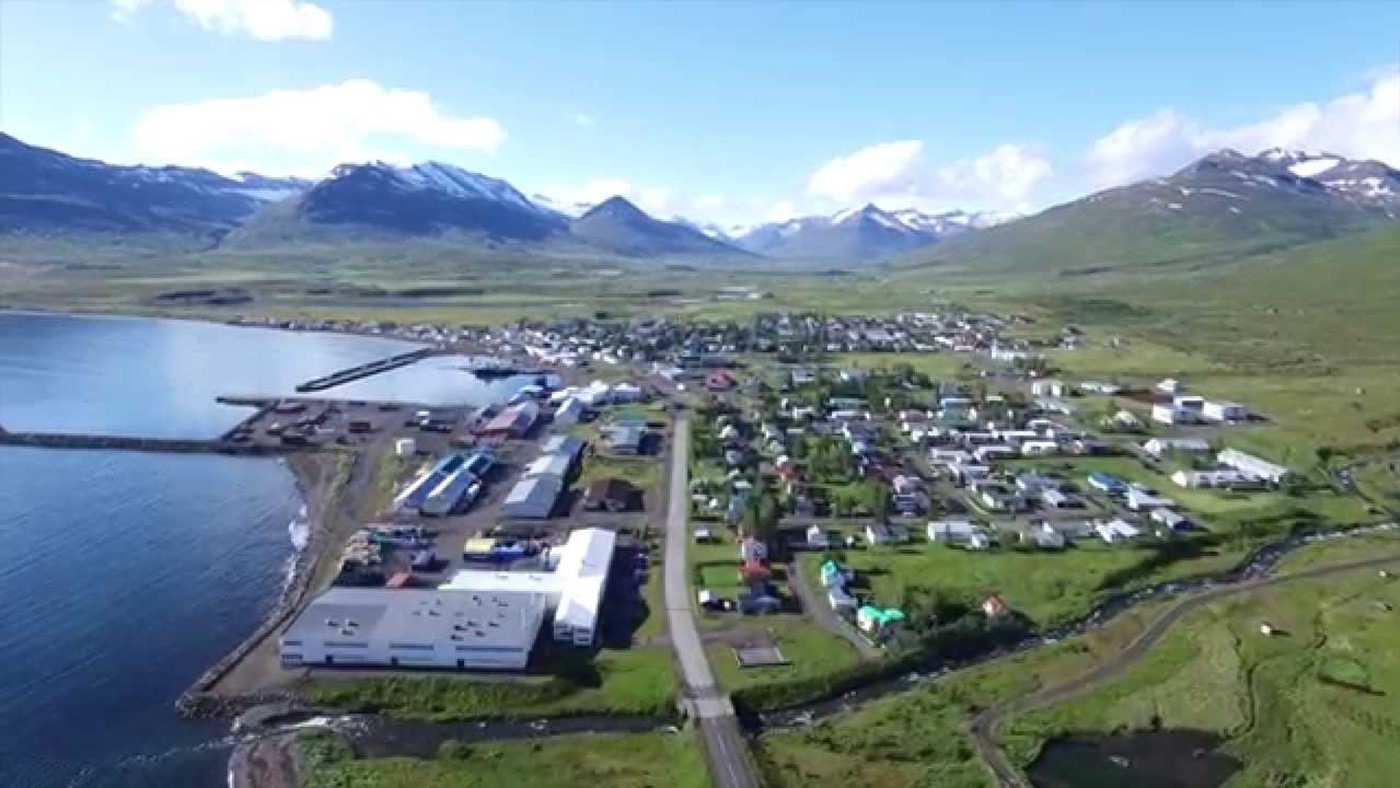 In the same way as other towns in Iceland, Dalvík is home to an impressive swimming pool. Various activities in Dalvík include horseback riding, birdwatching, whale watching, sea angling, golf, and visiting the museum. Dalvík offers excellent amenities, including guesthouses, cabins, and setting up campgrounds, as well as restaurants.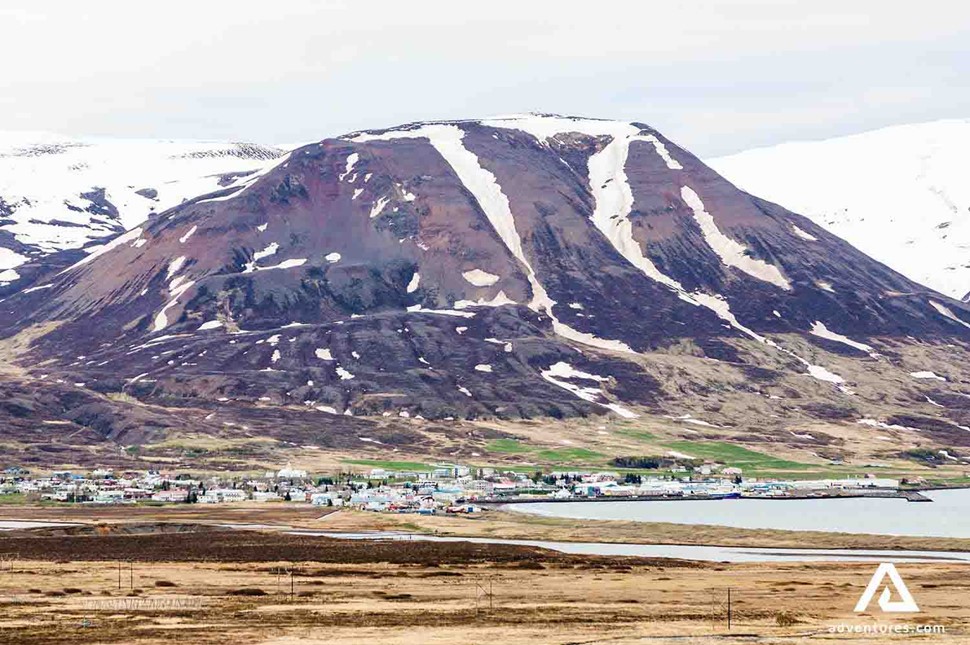 The landscape around Dalvík is marvelous, in any event, for Iceland! The white church is quite possibly the most pleasant and perfectly arranged place of worship in Iceland. There are fantastic scenes on the way to Hrísey, a tiny island in Eyjafjordur, the longest fjord in Iceland – Eyjafjörður implies Island Fjord. Dalvik climbing trails will take you high up into the mountains and through profoundly cut valleys. A climb to the ski hold-up is steep. However, the views are unrivaled. Simply follow the signs to Skiðasvæði – it implies skiing region!
INTERESTING THINGS ABOUT DALVIK
A specific virtual machine project was intended for Android named Dalvik. The actual writer had recently wrapped up reading translated stories by Icelandic making it and figured it very well may be amusing to pick an Icelandic spot to name it after. So, there it is, Dalvik.

Eyjafjörður is known to top off with icebergs from Greenland in winter.




Fantastic hiking trails surround Dalvík!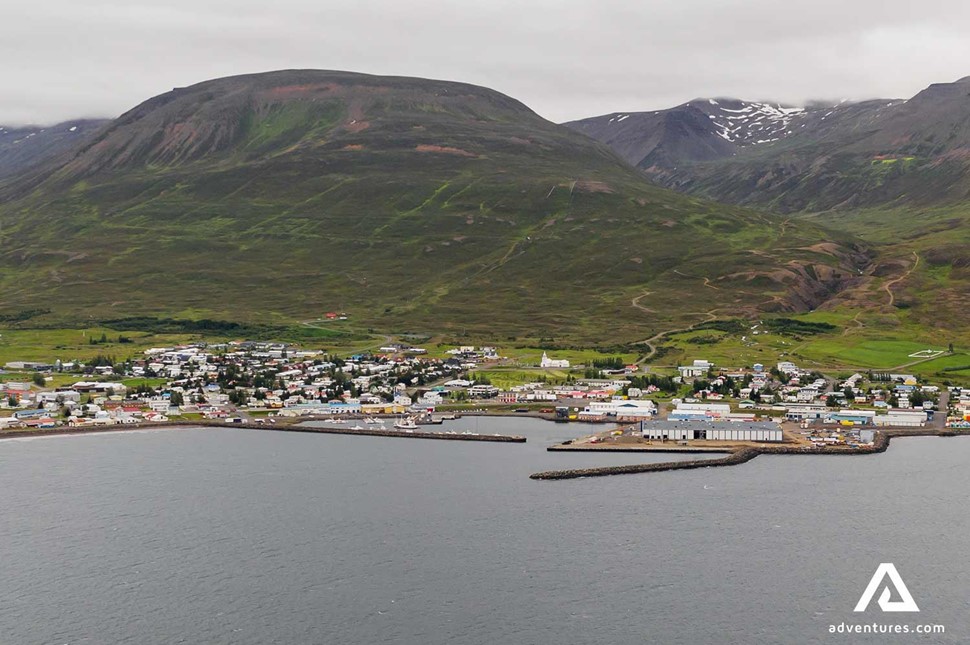 620 is the Dalvik's postal code.


Two significantly more modest towns are a part of the Dalvík region, called Hauganes and Árskógssandur.




In 1934, the most powerful earthquake at any point to happen in the area shook Dalvík and demolished the homes of 200 individuals. Today you can find out about it at the nearby Hvoll Museum.




Dalvík is known for heli-skiing and the encompassing ski regions are superb!




You can take a ship from Dalvik to an island on the Arctic Circle called Grímsey.




It is an exceptionally youthful town – even for Iceland!
LOCATION OF DALVIK:
GPS COORDINATES: N65° 58′ 20.933″ W18° 31′ 57.130″  
Situated on the Tröllaskagi Peninsula, Dalvik is in the Eyjafjörður fjord in northern Iceland. It is around 291 kilometers (180.8 mi) from Egilsstaðir, 43.5 kilometers (27 mi) from Akureyri, 411 kilometers (255.3 mi) from Reykjavík.
HOW TO REACH DALVÍK?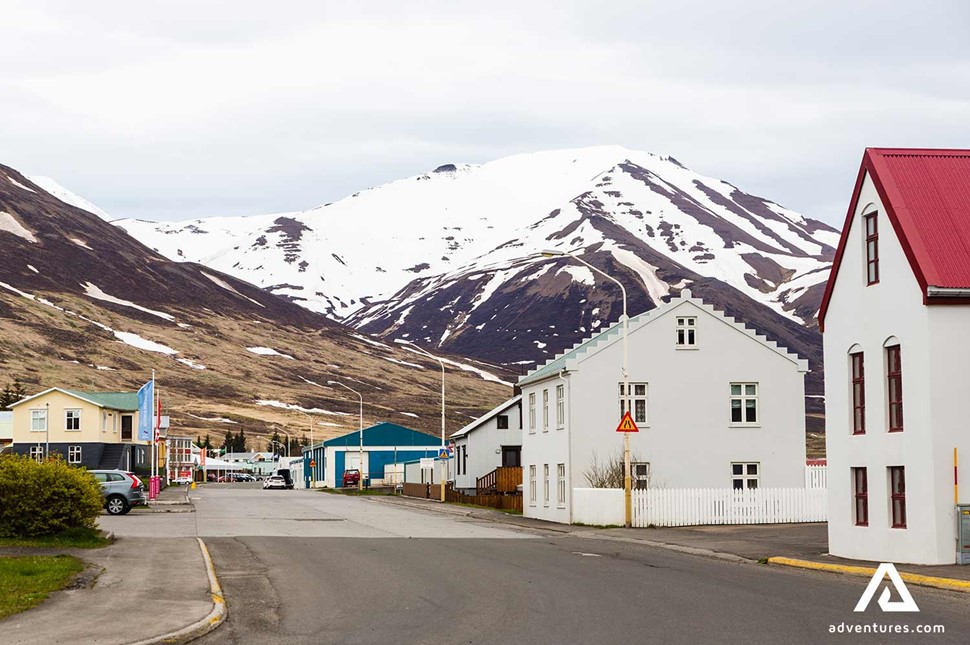 There are a couple of methods for arriving at Dalvík. You can take public transportation, get a rental and drive as far as possible, or take the carrier at the airport or get a trip to Akureyri and lease a vehicle.
Driving from Reykjavík to Dalvík will require around 5 hours altogether. However, somewhat longer on the off chance that you make some merited stops along the way. Driving from Reykjavik, you will head north passing Mt. Esja and going through the undersea level passage, which crosses Hvalfjörður.
The way is simple after Ring Road one entirely through Húnavatnssýsla area and Skagafjörður district before arriving at the stop by the fjord where you need to make a right to Akureyri or a passed on to Dalvík. Make a left onto street 82 and follow the scenic detour to your arrival stop. After about an hour, you are in the enchanting town of Borgarnes and will then proceed through Borgarfjörður Valley.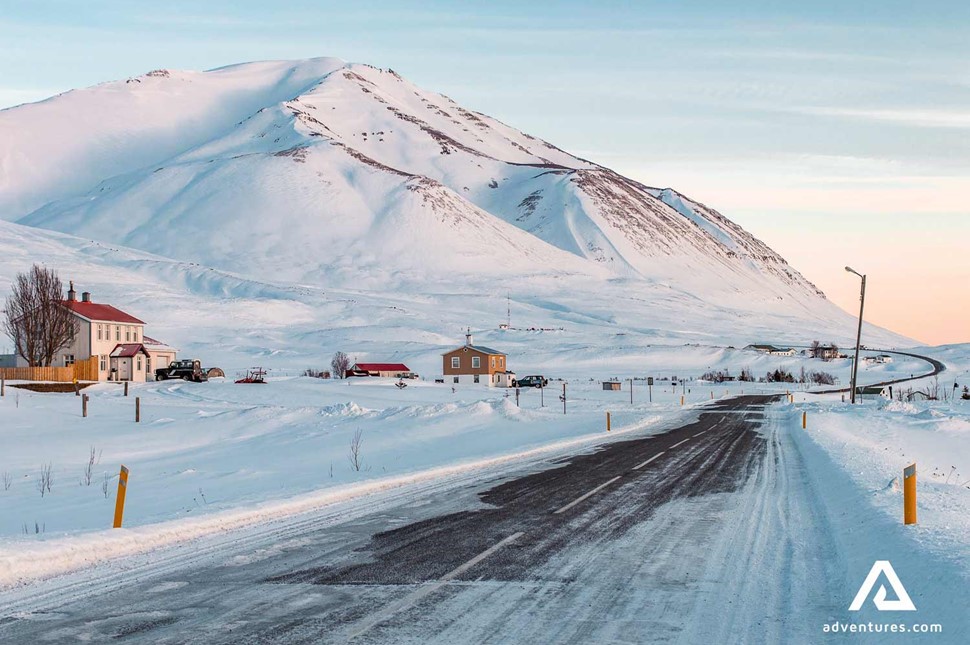 The flight choice is accessible consistently. Yet in the winter, flights are regularly canceled due to weather, so you should remember that when arranging your tour. You typically have the option of four flights a day with one leaving promptly in the morning and the final one departing around 8:00 pm. The flight time is 45 minutes.
The bus choice will practically require an entire day. However, you will have fun seeing the fascinating scenes and possibly meet some new companions. The transport 57 from Reykjavík to Akureyri leaves from Mjódd every day at 9:00 am and shows up at Akureyri – Hof at 3:30 pm. Then, at that point, you should take the transport 78 at 4:30 pm from a similar stop (Akureyri Hof), which will show up at Dalvík at 4:30 pm. 
EXCITING THINGS IN DALVIK: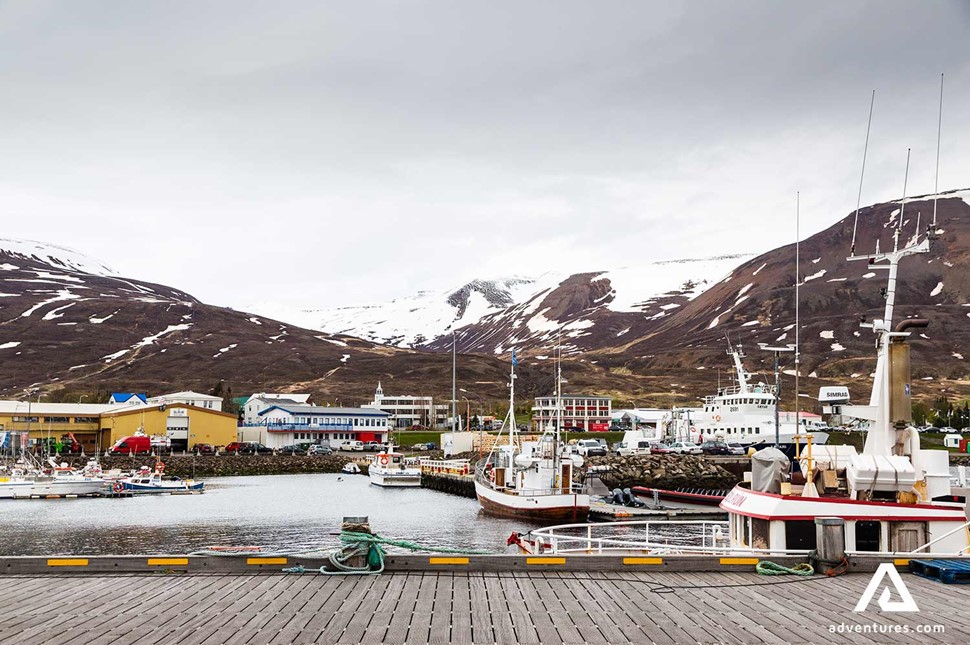 Although Dalvik is not a vast place, it invokes an astonishing scope of cultural and social contributions, local celebrations, and the stunning Great Fish Day (Fiskidagurinn Mikli), which happens in August every year. The neighborhood fish industry gives free fish dishes to all, there is a celebration the entire day, an enormous stage is set up over the harbor, and there is music long into the evening. With regards to music, this little town is extraordinary. It has created no fewer than four Eurovision Song Contest participants – a significant accomplishment for such a small population.  
At Dalvík Library (Bókasafnið), there is an art gallery, and the Museum (Hvoll Byggðasafnið Dalvíkur) shows the culture and history of the neighborhood. Also, services for guests like bistros, cafés, the Dalvik Beer Spa (Bjórböðin), and a pool where you can unwind in the hot tubs and, in the winter, watch skiers gliding down the mountain, are all special things about Dalvik. Böggvisstaðafjalli is the Dalvík mountain where significant Icelandic ski contests have been held. A ship offers outings to Grímsey, an island on the Arctic Circle. 
WHALE WATCHING TRIPS AT DALVIK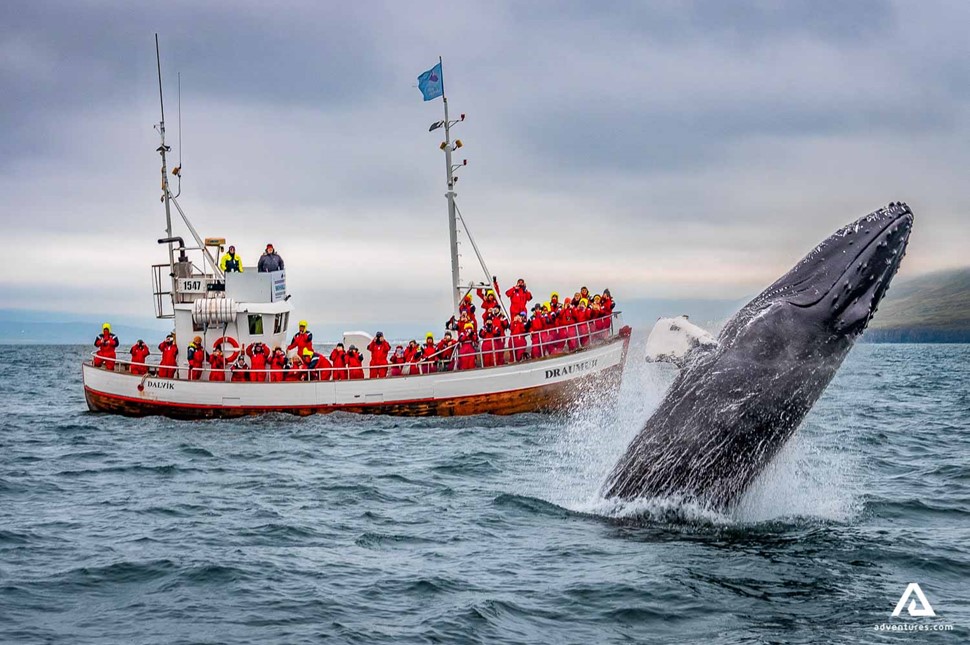 The whale watching trips are one of the most compelling reasons that make your visit to Dalvik worth it. Stretching from the harbor to the center of the village, you can explore whale watching trips. Standard whale watching trips are also offered for individuals who appreciate life peacefully and little by little! They use the quickest whale watching boats and give a practically 100% sighting success rate.  
With a population of around 1,500 individuals, the main ventures of Dalvik are tourism and fisheries, yet the region is known to be one of the best spots in Iceland for whale watching. It is a moderately new town, even on an Icelandic scale, and until the turn of the 20th century, it wasn't established.
The justification that it was formed was the herring that topped off the fjords encompassing Dalvík. Many fishers came over to participate in the golden herring age, and from that point forward, the town has been perhaps the most significant port nearby. Today's port worked in 1939. However, before that time, wooden docks were continually demolished by terrible climate and icebergs.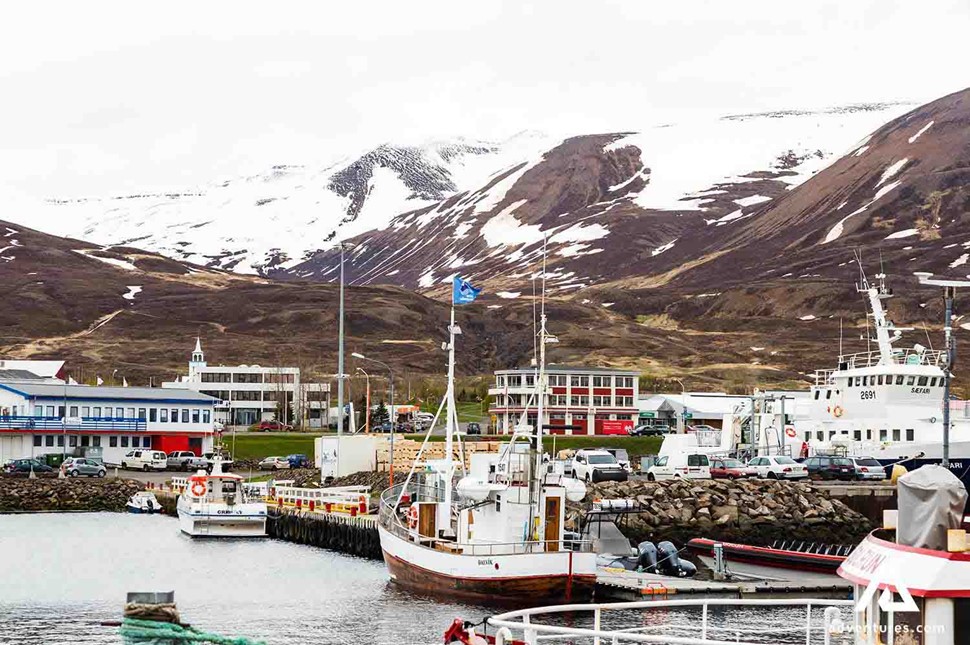 From Dalvík, you can likewise take the mainstream ship Sæfari to the island of Grímsey. Yet, the island sits directly at the Arctic Circle and denotes the northernmost populated island of Iceland. What's more, at Árstaðaskógur, not a long way from Dalvík you can get another ship to Hrísey Island.
EXOTIC PLACES TO EAT IN DALVIK:
This café is where you go for an incredible lunch buffet as it is located in a pretty modernized building. Meals are delicious and reasonable in cost. Its cakes are likewise wonderful.  
It is a nearby bar with a few modern dishes and many traditional dishes to suit every kind of visitor. Hákarl, soup, salmon, steak, pizza, and a lot more!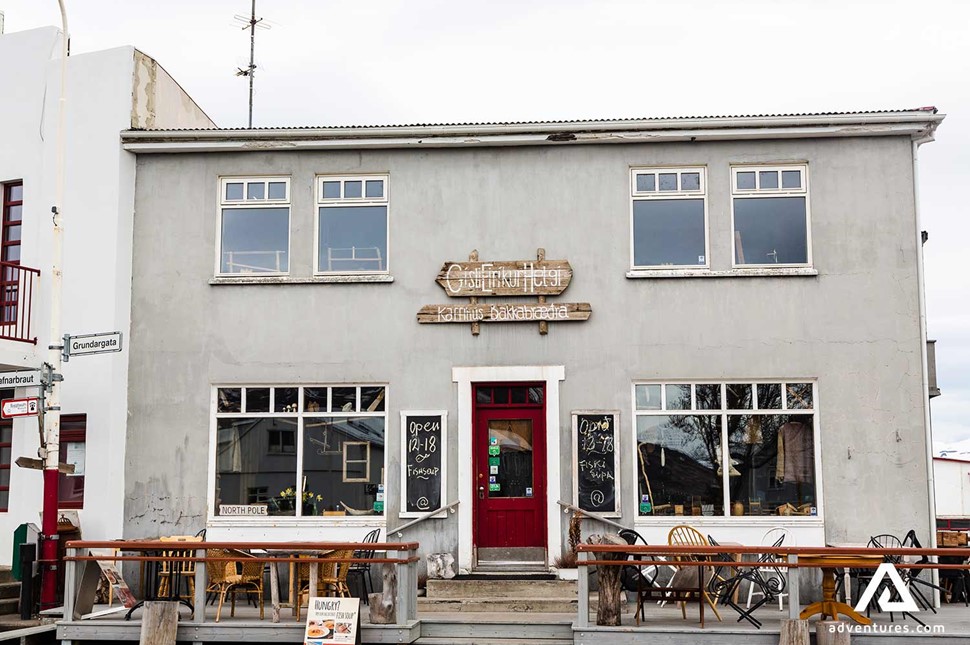 This spot has everything and is unbelievable inside, taking you back on schedule in Icelandic history, delightful food with alternatives for veggie lovers and vegans, and the most well-disposed staff.
THINGS TO DO IN DALVIK:
You might know or not, beer is something beneficial for your skin, and in case that is not a worry of yours, there is additionally a tab for you to appreciate while in there!  
Taking a dip in the swimming pool
Na geothermal swimming pool is the best thing that relates to Iceland. Now you can enjoy dunking in the nearby pool with the local people.  
Eat fresh and delicious fish
If you search for a legitimate experience, you will see anglers catching fresh fish and cooking them with Icelandic fixings.  
The Dalvík slants are the absolute best you'll discover in Iceland and an area this far north. The mountain's name is an interesting one, Böggvisstaðafjall, yet local people are glad to help! It refers to the idea that you will have extraordinary snow for longer.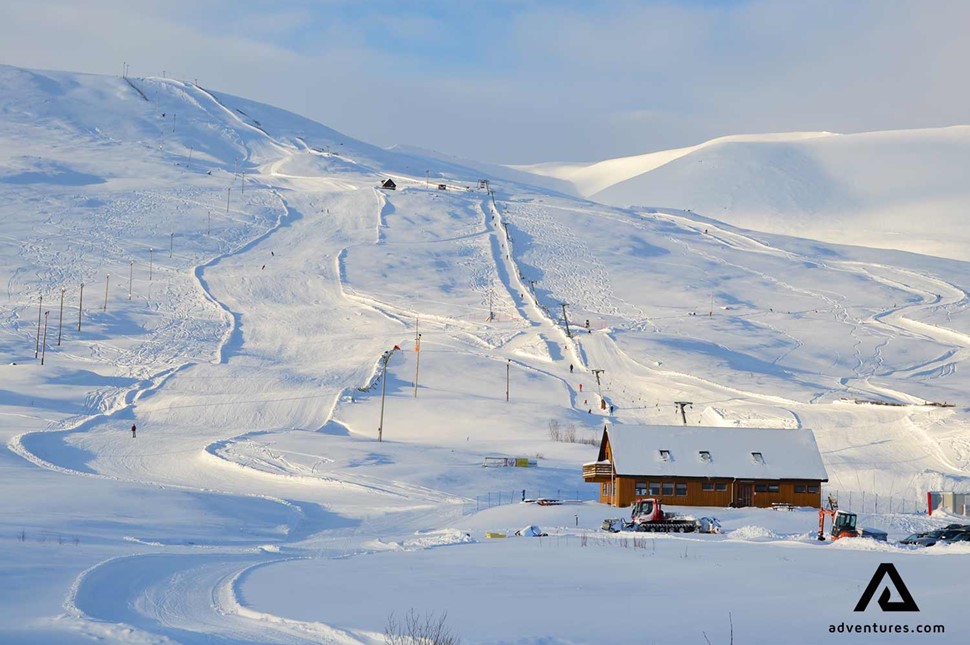 Visit the Hvoll Folk Museum
Get a lot of information on the history and find out about the regular events that have influenced living at Dalvík.
Eyjafjörður Cove is the best spot to go whale watching in Iceland. Yet the benefit of going from Dalvík is fewer boats and it's closer to home and a remarkable experience. There is even a sea angling encounter as a little something extra and the catch is grilled when you come to the shore.
STAYING SPOTS AT DALVÍK
Guesthouses, B&Bs, or Cabins
Höfði Cottages
Brekkusel Lodge
Dalvik Vegamot Cottages
Hostels
Hotels
Brimnes Hotel and Cabins
Hotel Dalvík
INTERESTING PLACE NEAR DALVÍK
Siglufjörður
Ólafsfjörður
Kaffi Kú – Cow Farm and Café
The Christmas Village in Eyjaförður
Hjalteyri small village
The Beer Baths
Kaldi Brewery