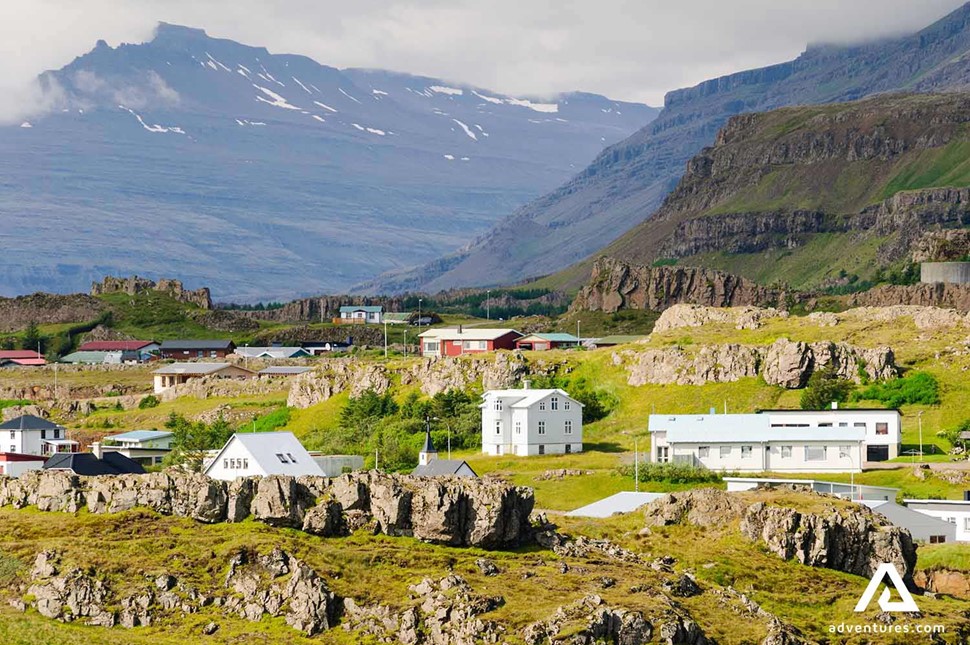 Most visit this area on a Ring Road 1 Circle road trip around Iceland.
If you happen to drive by the eastern part of Iceland, you will be treated to stunning pinnacles, lovely cascades, reindeer herds, dense thickets, and the best of legends, all of which make up the Eastfjords!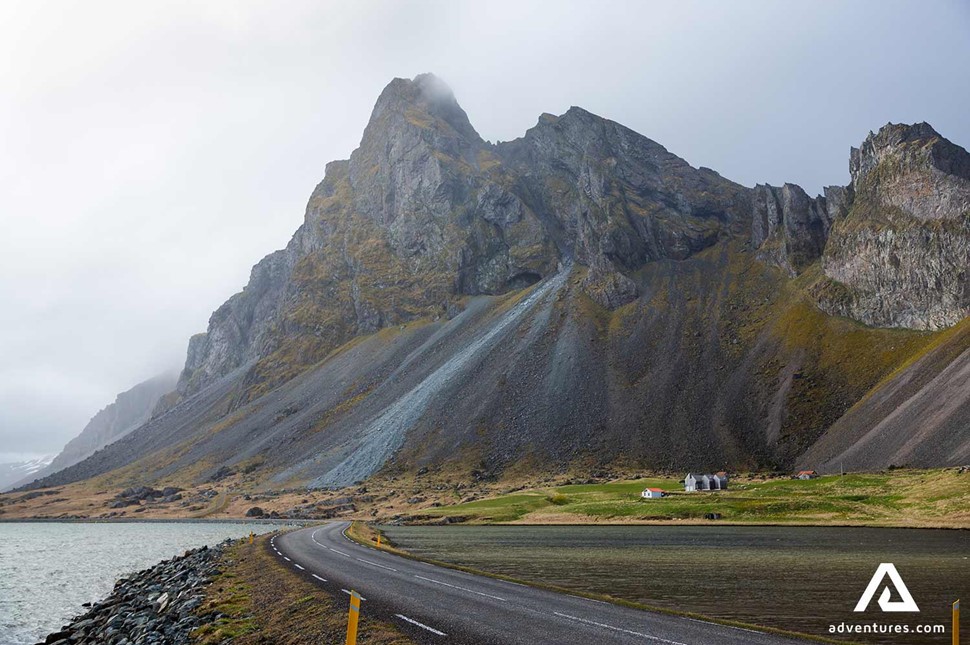 Eastfjords is a great place to grab a sneak peek into the fishing and art culture of East Iceland. Just like other places, Eastfjords has also been used as a backdrop in several films and shows.
Each fjord has a different but a common ending fjörður namely, Seyðisfjörður, Fáskrúðsfjörður, and Borgarfjörður.
General information about Eastfjords:
Area – 22,721 sq km (8,773 sq mi)
Population – 13,173 (2020)
Location – eastern Iceland
Best time to visit - Winter
Top attractions - Egilsstaðir, Vatnajökull Glacier, Hengifoss waterfall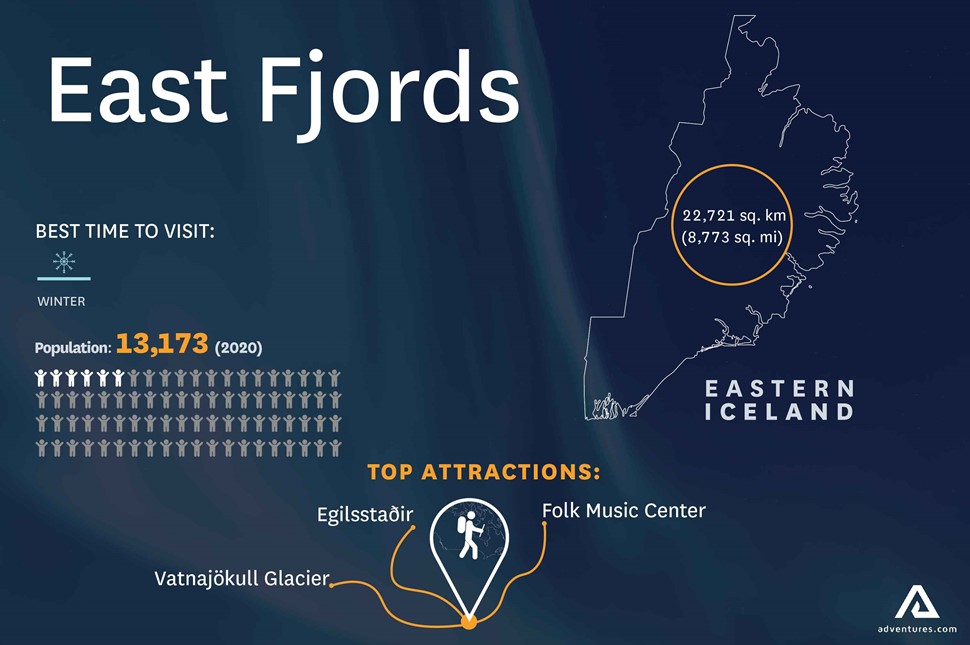 EGILSSTAÐIR – THE CAPITAL OF THE EASTFJORDS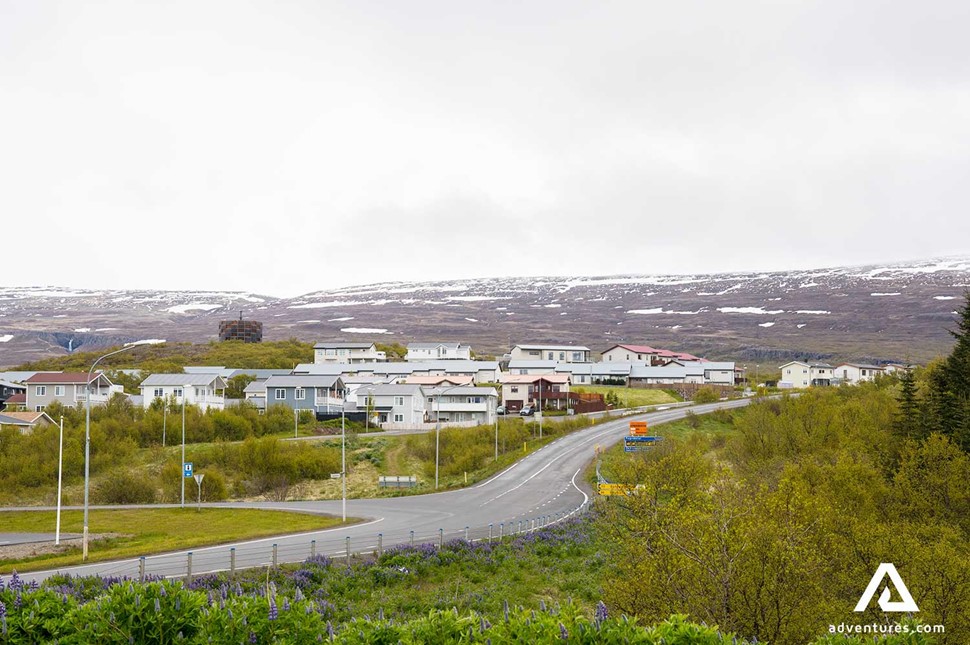 Even the biggest town of the Eastfjords has a population of 2300+, which makes Egilstaðir a much more scintillating experience. The town, snuggled up on the banks of Lagarfljót River, has all services and outlets that will provide everything you might need.
Egilstaðir, also nicknamed as the capital of the East, is a part of Fljótsdalshérð and is a much recently formed town dating back to 1940s.
The town is very well equipped with an airport, a swimming pool, a hospital, a college, affordable shops, and accommodation options, given its recent establishment. Egilstaðir has countless things to do, and agriculture breathes in the lifestyle of the locals.
Some of the major highlights of the place are waterfalls, rivers, lava caves, mountains, and hiking trails. There is no way you can miss out on this place on an Icelandic vacation.
GPS coordinates of Egilsstaðir: 65.2669° N, 14.3948° W
SEYÐISFJÖRÐUR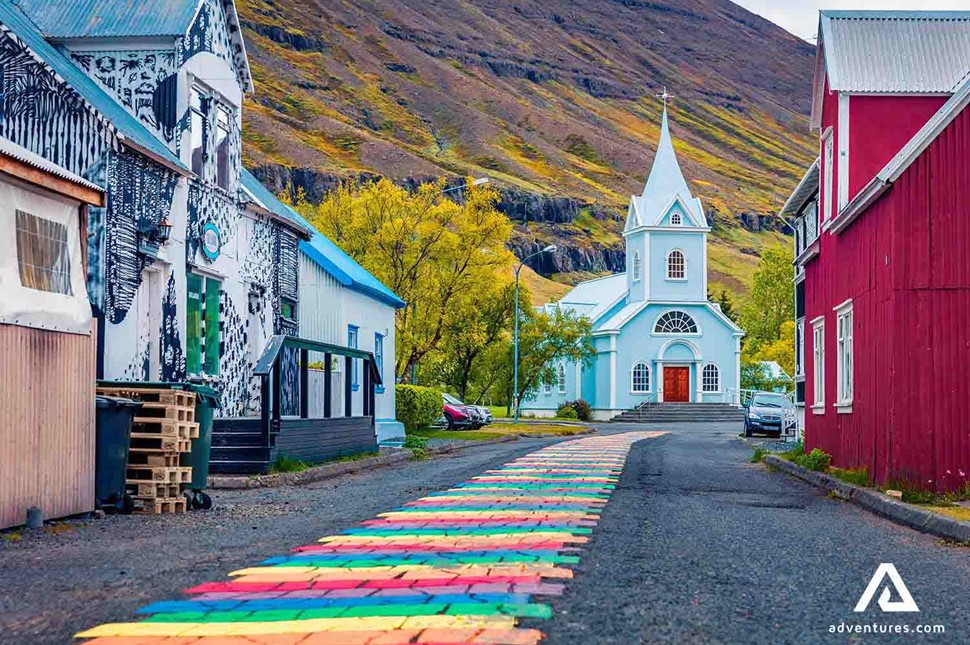 Seyðisfjörður shelters the blue church, el Grillo, and the harbor of Norræna ferry connecting Scandinavia to Iceland. The place is also a hotspot of artistic individuals who host the famous Lung Art Festival in summer to inspire other artists and art forms.
Seyðisfjörður has just 650 people but is a must-visit in Eastfjords as there are several amazing dining spots, souvenir shops, and locales to enjoy the vibe of the fishing village it is.
How to get to Seyðisfjörður?
Seyðisfjörður is connected to Iceland's Ring Road 1 at Egilsstaðir, via Route 93. Driving from Reykjavík to Seyðisfjörður straight would take about 8 and a half hours as the route is 670 km (416.3mi).
MT. HERÐUBREIÐ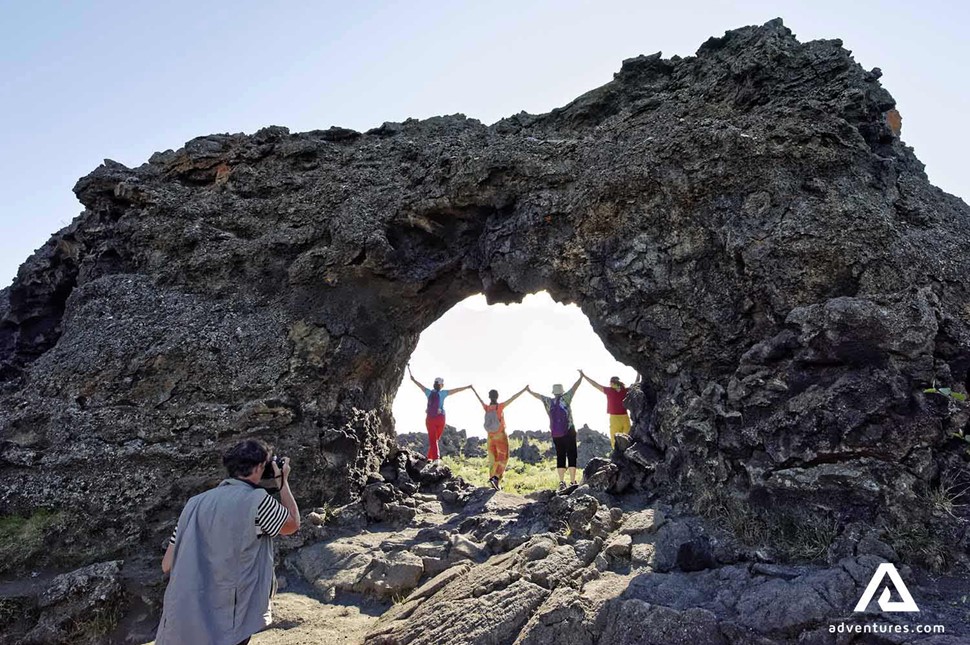 Herðubreið, being a tuya, is a one-of-a-kind volcano in Iceland. Its flat-top has enchanted thousands of spectators, who are astonished by its physical features and the scenery it creates. It is said that the mountain Queen formed underneath the glacier during the last ice age.
The tuya has put down its roots in the Ódáðahraun lava desert, near the Askja volcano and its pinnacle with a height of 1,682 meters (5,518 ft). The neighboring oasis Herðubreiðarlindir is a great place to camp and undertakes exhilarating hikes in the nearby trails.
The place was formerly used by outcasts and criminals. The most famous of them all, Fjalla Eyvindur, also lived here from 1774-1775.
BORGARFJÖRÐUR EYSTRI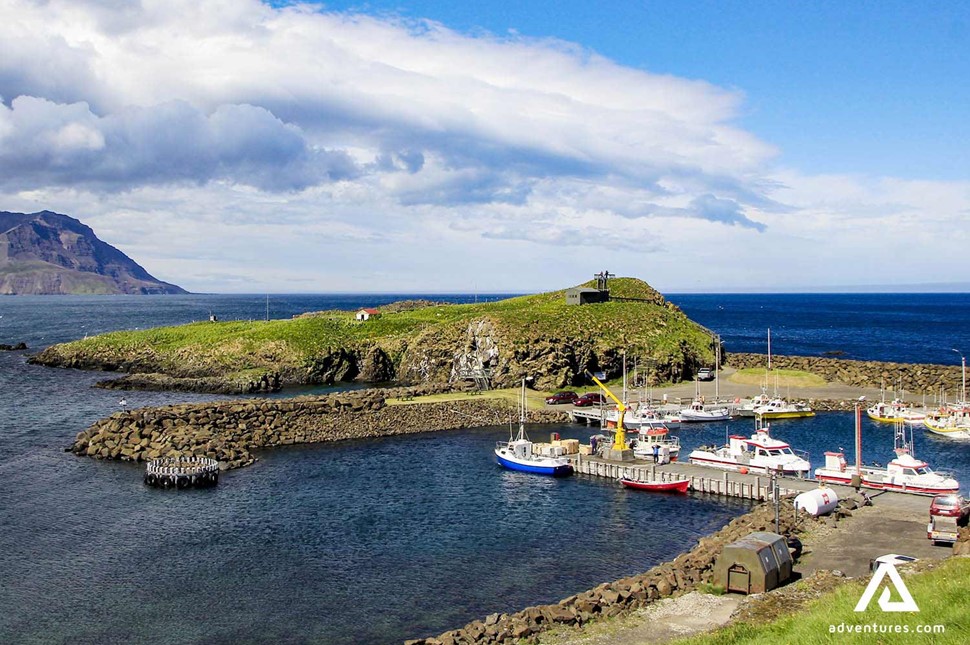 Borgarfjörður Eystri fjord is a paradise for travelers looking for a quaint retreat from daily hustles. The place is inhabited by just 100 people and is a raw beauty resembling a scene from Lord of the Rings. The fjord is 5km long and 4km wide, receiving fresh breezes from the ocean.
The seacoast is enwrapped in long and fertile green fields, which are then circumscribed in stunning mountains. This patchwork of varied topographies has made Borgarfjörður Eystri, the most beautiful location to lay your eyes on.
The main highlight of Borgarfjörður Eystri is its hiking trails as the place has yet another legend attached to it. The hiking trails are near to the Álfaborg, which is believed to be the home of elves and the queen of the elves. Some other interesting hiking trails are Stóruð and Víknaslóðir.
The main livelihood of the villagers of Borgarfjörður Eystri is agriculture and tourism, and most of them work as sailors. Being a small village, a unique thing about the houses here is that they don't have any house numbers. Locals recognize each other's residences by their facade.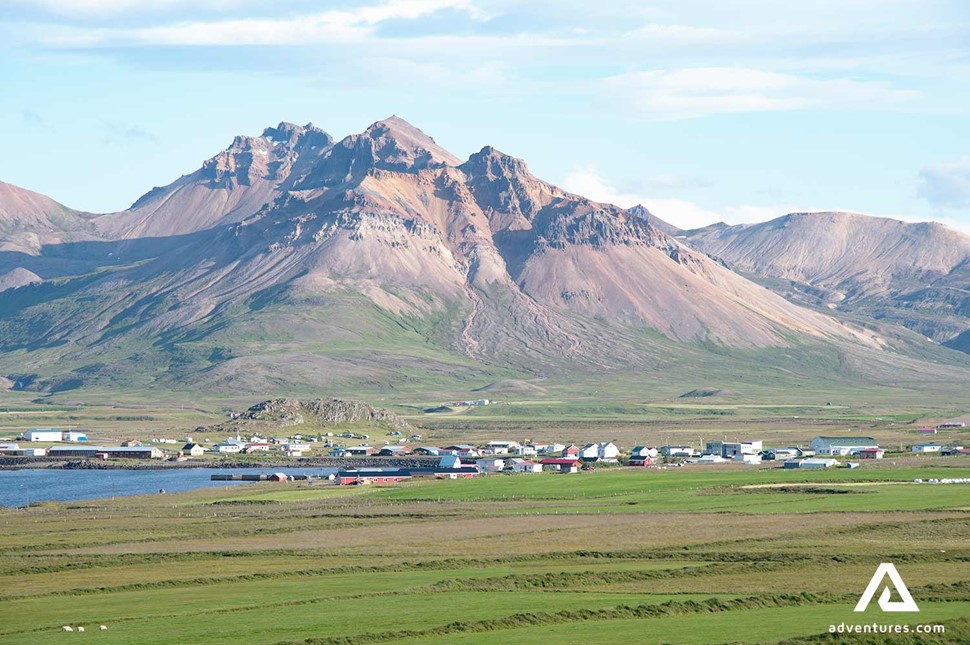 Borgarfjörður Eystri is a natural territory of stunning puffins. Here you can find great photography opportunities with them in the background.
Another great way to enjoy Borgarfjörður Eystri is to attend the Bræðslan music festival. The place was earmarked since 2004 for this event and is open to visitors in the last weekend in July. The event has seen many Icelandic and international faces such as Emiliana Torrini, Belle, and Sebastian, Of Monsters and Men, John Grant, and Damien Rice.
EASTFJORDS – THE WILD REINDEERS UTOPIA OF ICELAND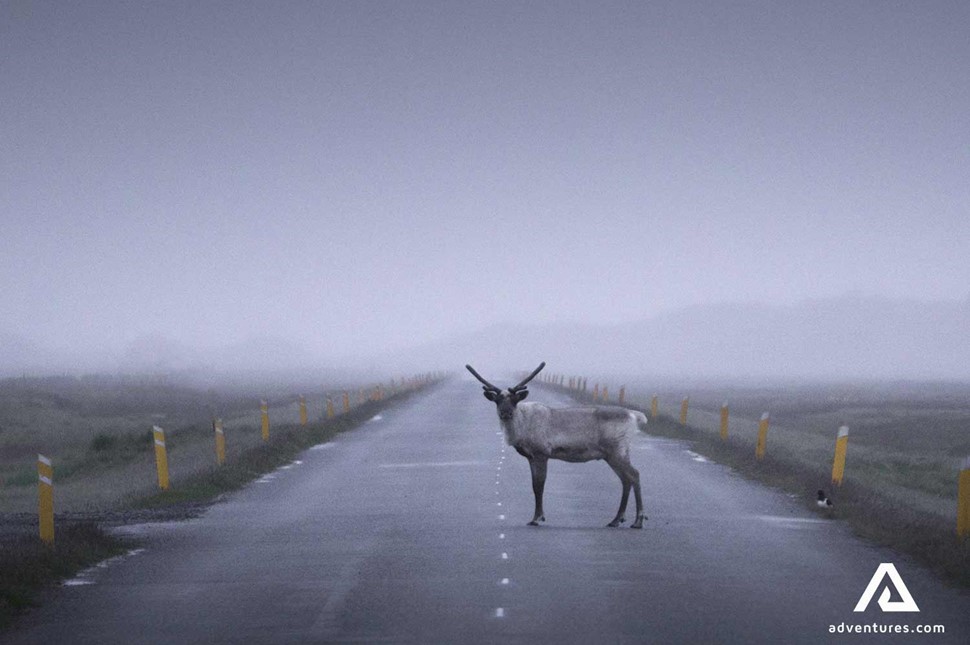 Reindeers and Iceland's ties go back to the year 1771 to 1787 when they were imported from Finnmörk in Norway to Iceland. These beautiful and exotic creatures were invited over on four different occasions and were released twice in both the northern and southern part of Iceland.
The present day Eastfjords is the only place having herds of wild reindeers freely grazing in the hills. These majestic creatures are often sighted from Ring Road 1, being natural in their lovable habitat East Iceland.
OTHER VILLAGES OR GREAT PLACES TO VISIT IN THE EASTFJORDS
Vopnafjörður village
Geirsstaðakirkja church
Lagarfljót lake
Neskaupstaður village
Galtastaðir farm and wooden houses
Eskifjörður fishing village
Skriðuklaustur historical cloister
Hengifoss Waterfall
Litlanesfoss Waterfall
Reyðarfjörður fishing village
Rjúkandi Waterfall
Hallormstaðarskógur forest nature reserve
Fáskrúðsfjörður fishing village
Kárahnúkar Dam
Stöðvarfjörður small village
Stóruð viewing point
Valtýshellir cave
Strútsfoss waterfall
Djúpivogur fishing village
LAGARFLJÓTSORMURINN – THE SAGA OF THE LAGARFLJÓT'S WYRM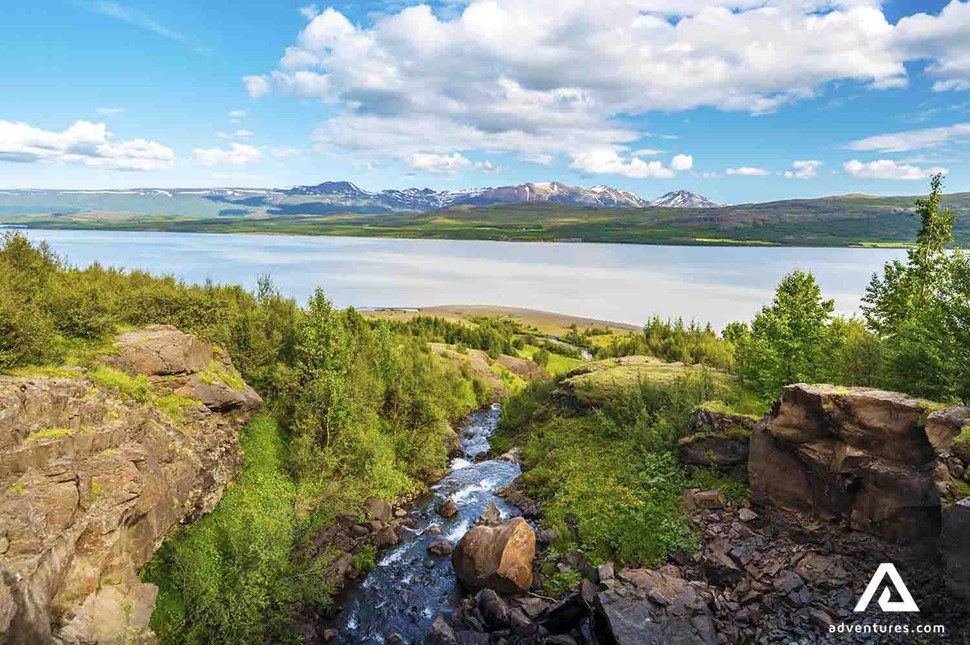 Iceland is a cornucopia of legends and folklores. Here at Eastfjords, the creepy mystery of the water creature, Lagarfljótsormurinn, has pulled in a lot of visitors. It is believed that the wyrm lies low in the Lagarfljót river and is Iceland's "Loch Ness monster". The famous legend starts with a little farm girl, who tried the old trick of placing a slug from a bush on a golden ring in a box to double her gold and become rich.
She was faced with a horrific sight as the box, instead of filling with piles of gold, had a rapidly growing slug. Terrified, the girl threw the box away into the Lagarfljót river, where the wyrm rapidly increased in size, becoming vile and terrifying day by day. Legend has it that the monster scared off the natives and sometimes even spurted out poison over the close by farmlands.
After taking help from a few Sama magicians, the monster could be tied down with his head and tail in the river bottom. Now it is believed that Lagarfljótsormur is stuck there until judgment day and wouldn't be able to do any further damage to humans or their properties.
Even though it's a creepy sighting, some visitors find thrill in witnessing this monster. So, occasionally his tail comes to the surface around Atlavík, Klifá, Hafursá and Hrafnkelsstaðir.
MUSEUMS IN THE EASTFJORDS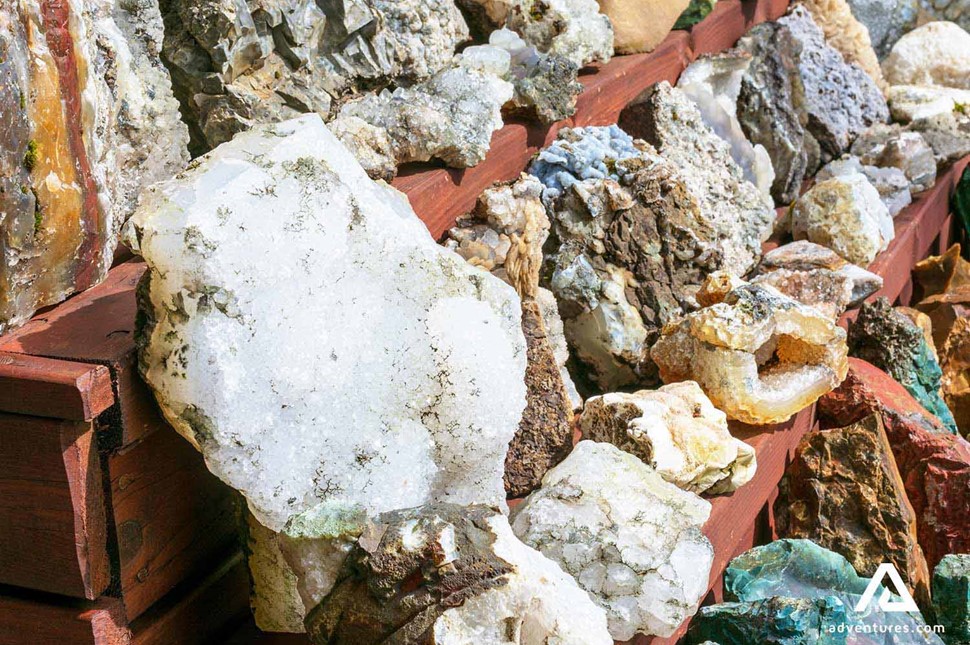 Petra's Stone Collection – Fjarðarbraut 21, 755 Stöðvarfjörður.


The Maritime Museum, Strandgata 39b, Eskifjörður.


Northern Lights Museum – Auroras Iceland, Hafnargata 7, Fáskrúðsfjörður.


East Iceland Heritage Museum, Laufskógar 1, Egilsstaðir.


Múlastofa Cultural Center, Kaupvangur 6, Egilsstaðir.


The Slaughterhouse Culture Center, Kaupvangur Egilsstaðir.


Skaftfell – Center for Visual Art, Austurvegur 42, Seyðisfjörður.


Technical Museum of the Eastfjords, Hafnargata 44, Seyðisfjörður.


Bustarfell Museum, Bustarfell.


Museum of Natural History Neskaupstaður, Egilsbraut 2, Neskaupstaður. 
WHEN IS THE BEST TIME TO VISIT THE EASTFJORDS?
The Eastfjords has the most unique climatic conditions in the whole of Iceland. Unlike Reykjavik, the weather of Eastfjords is fairly stable and remains to be around 20°c (68 Fahrenheit).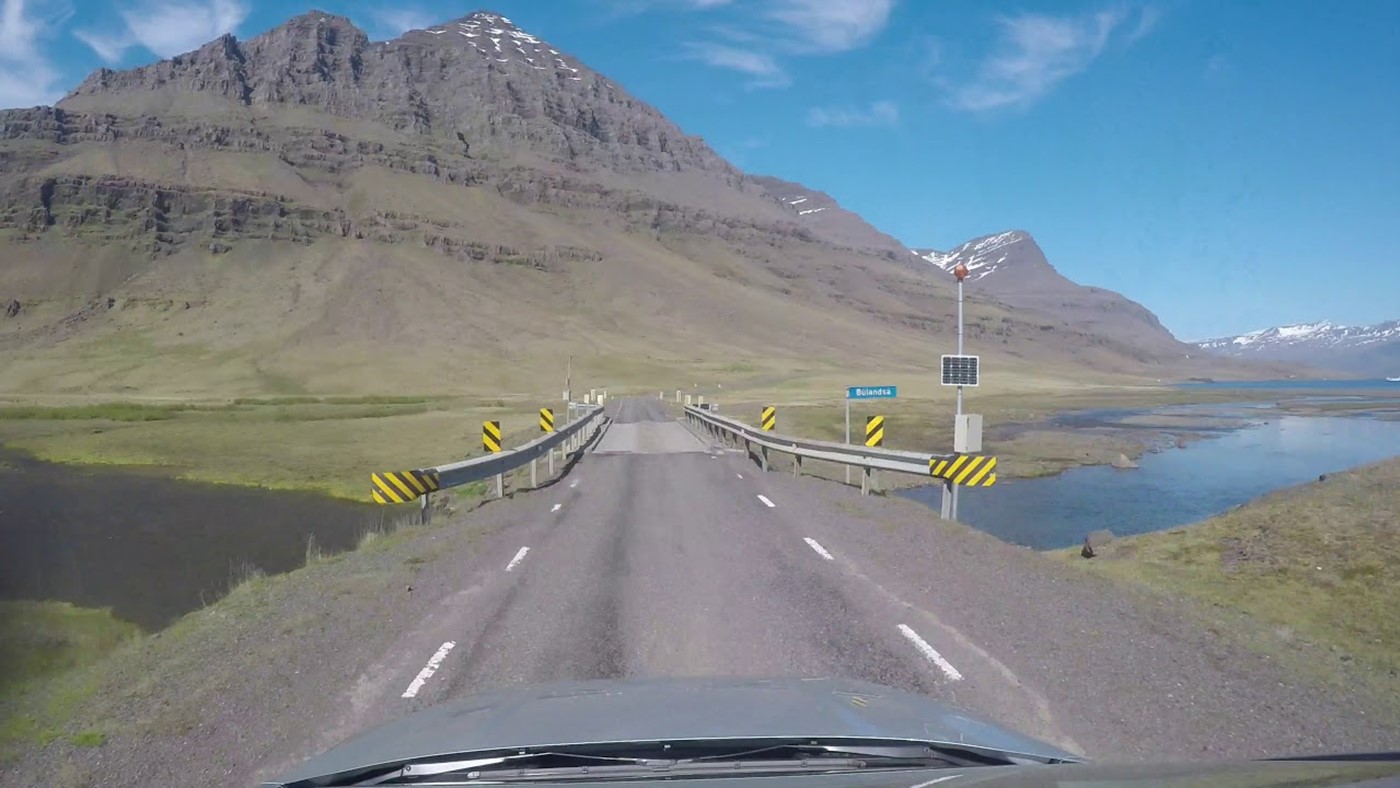 Visiting Eastfjords is a visual awakening as soon as you lay your eyes on it. There are cloud-touching mountains and rugged fjords to make the trip gripping. The Eastfjords have high mountains and rough fjords and to visit will invite you on a visual adventure. Winters can make them a little tricky for tourists to access, but if you do, you'll be rewarded with a winter wonderland. The frozen waterfalls and snow-capped mountains are the greatest of delights if you know how to drive on the rugged roads.
Summers offer more stable road conditions and a great hiking experience. Festivals, like Lunga Art Festival in Seyðisfjörður and Bræðslan at Borgarfjörður Eystri, make summers the ideal time to visit Eastfjords. Spring has its own charm, with colors spreading throughout the land.
ACCOMMODATIONS AND HOTELS IN THE EASTFJORDS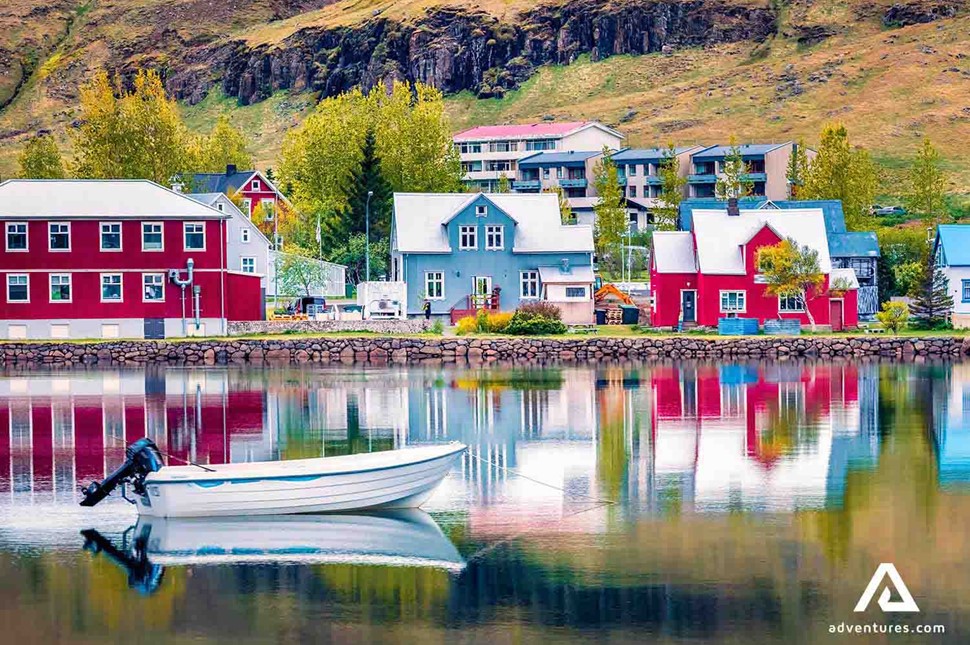 Hotels
Seyðisfjörður: Hotel Aldan consists of three old but renovated houses
Djúpivogur: Hotel Framtíð, a charming hotel with a stunning view
Borgarfjörður Eystri: Alfheimar Country Hotel, with beautiful hiking trails all around, many leading to great puffin spots
Breiðdalsvík: Hotel Bláfell, a hotel with strong character and a spectacular maritime view
Breiðdalur: Hotel Staðarborg located in the valley of Breiðdalur by Ring Road 1
Egilsstaðir: Hotel Eyvindará is located in a fertile forest oasis in close vicinity of Egilsstaðir
Egilsstaðir: Icelandair Hotel Herad for those looking for luxury
Egilsstaðir: Hotel Valaskjalf, a great location clean and comfortable
Hostels
Seyðisfjörður: Hafaldan HI Hostel in the fascinating and historical town of Seyðisfjörður
Reyðarfjörður: Hjá Marlín Reyðarfjörður Hostel a delightful little hotel in a local fishing village
Berufjörður: Havarí Hostel and organic farm often offering concerts and vegan/vegetarian sausage feasts
Húsey: Youth Hostel and camping ground between two glacial rivers
Berunes: Berunes HI Hostel and camping site
Guesthouses and B&B
Stöðvarfjörður: Kirkjubær Guesthouse, an old white and blue church converted to a guesthouse
Near Vopnafjörður: Charming country B&B by the river Selá
Borgarfjörður Eystri: Blábjörg Guesthouse, located in an old fish factory with the perfect fjord view and a hot tub
CAMPING IN THE EASTFJORDS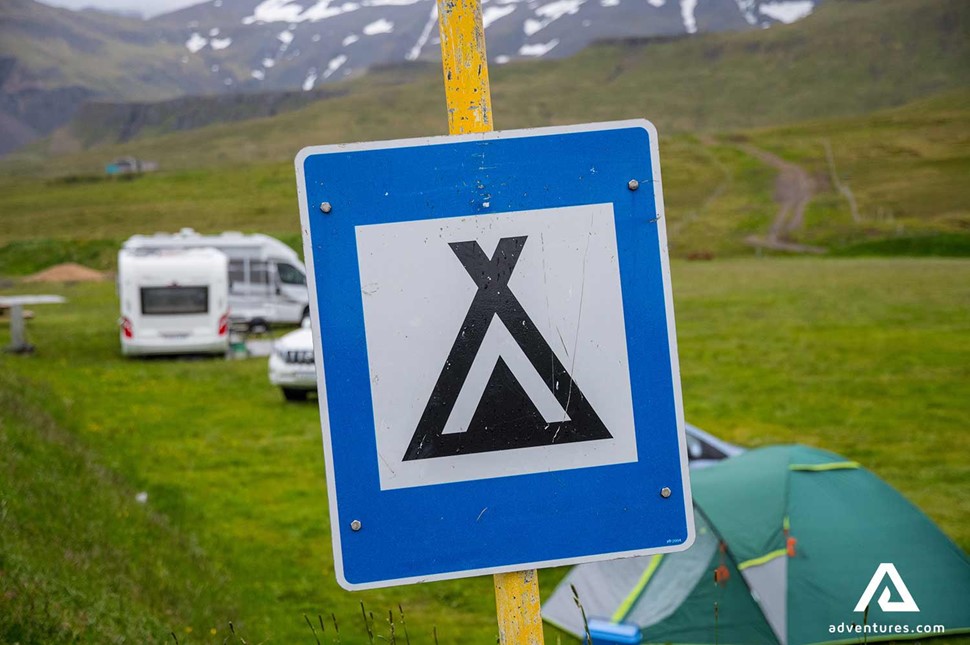 Nestled atop the Brekkubærin the town of Vopnafjordur, the scenic camping ground is an ideal place to camp in the Eastfjords.
Open: 1st of June to 15th to September
Prices: 
Tent per night: 700 ISK
Adults per night 12 years and older: 350 ISK
Electricity: 300 ISK
Húsey Camping 55 km North of Egilsstaðir.
Open: 15th of March to 15th of November
Prices:
Camper without the use of hostel facilities 500 ISK
Camper including the use of bathrooms 800 ISK per person
Camper including the use of the bathroom and kitchen 2000 ISK
Sólbrekka Camping Ground near Seyðisfjörður.
Open: 1st of June to 30th of September
Prices:
Adults: 1200 ISK
18 years and younger: Free
Washing machine: 500 ISK
Tumble dryer: 500 ISK
Eskifjörður Camping Ground is situated in the beautiful town beside Bleiksár river.
Open: 1st of June to the 15th of September
Neskaupsstaður Camping Ground near Drangagil with great facilities within walking distance.
Open: 1st of June to the 15th of September
Hallormsstaðaskógur Camping Ground the Atlavík camping ground.
Open: 20th of May to the 30th of September
Prices:
Adult 15 years and older: 1500 ISK
Senior citizens and the disabled: 1.000 ISK
Electricity: 1000 ISK
Shower: 5000 ISK the automat only accepts 100 ISK coins
Washing Machine and tumble dryer: 500 ISK
Djúpivogur Camping Ground midtown is situated next to Hotel Framtíð and is just a few steps from the swimming pool and a 9-hole golf course.
Open: All year round
Berunes Camping Ground near Djúpivogur in Berufjörður and HI Hostel.
Open: 1st of April to 1st of October
Prices:
Adults over 12 years: 1500 ISK
Electricity: 600 ISK
Breiðdalsvík Camping Ground is situated next to Hotel Blafell.
Open: 1st of June to 30th of September
Prices:
Adults over 15 years: 1100 ISK
Electricity: 800 ISK
FILMING AT THE EASTFJORDS
TV SHOWS:
Fortitude 2014 is yet another show based on supernatural themes, to be filmed in Reyðarfjörður, a quaint town in the northern Eastfjords.
FILMS:
Stardust, a 2007 fantasy movie, was shot at the spectacular location of Stokksnes that lies in the southern Eastfjords.
The Secret Life of Walter Mitty starred Seyðisfjörður, in the famous skateboarding scene and in the volcanic eruption scene.