A Guide to Geothermal Bathing in Iceland
How about a relaxing geothermal bath somewhere special? In a natural hot spring, for instance, surrounded by pure nature while admiring the Northern Lights? Or would you prefer the milky-white waters of a luxury spa located in a lava field? Thanks to the tremendous volcanic features of Iceland, you have plenty of amazing opportunities to tick geothermal bathing off of your bucket list.
Thrilling natural hot springs and geothermal pools can be found all over the country. While most of them are not hidden secrets anymore, you still have plenty of tempting options to choose from. Read on for our ultimate guide to Iceland's famous and lesser-known hot springs and pools. Learn about how to use them, where you can find the best ones, and what you should know about each spot. Get tips on which ones to choose from a large number of options!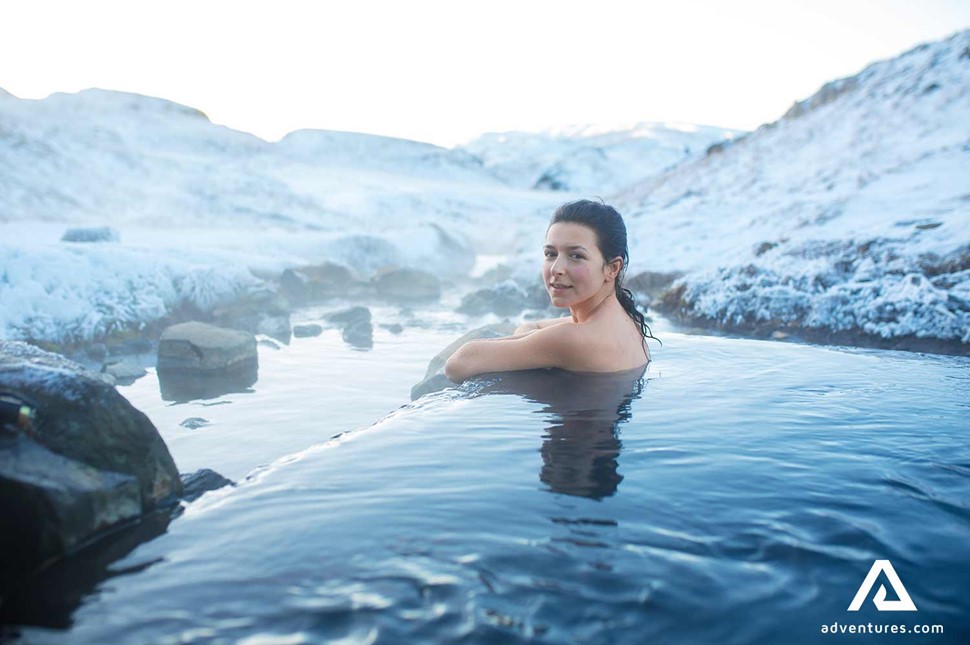 A User's Guide to Iceland's Natural Hot Springs
Travelers have recently discovered Iceland's beautiful hot springs and these extraordinary sites have become Instagram superstars overnight. Many come to Iceland mainly to explore the scenic natural baths. The number of visitors has quadrupled over the past few years and this fact makes it especially important for us to be aware of the consequences of our behavior.
First of all, we would like to emphasize that we all must treat these natural treasures very carefully so that we do not cause any harm to nature. Iceland's natural hot springs will only stay unspoiled for as long as we do not spoil them. There are some basic rules we must all keep in mind when using natural hot springs.
Check the weather and the road and trail conditions

 

before you head to a hot spring.
Never ignore closures or warnings. They are there for good reasons.
Never drive off-road. This is illegal in Iceland and is subject to high fines.
Do not walk off the path

 

or follow unmarked paths that were started by others.
If the trail is very muddy, the vegetation will be especially fragile. Turn back and find another hot spring where you can bathe.
Do not step on the moss. It takes decades for it to heal.
Make sure that you wash thoroughly

 

at your hotel or at a campsite before heading to a natural pool.
Do not leave any waste

 

behind, not even biodegradable items.
Pick up the trash

 

that others have left behind and take it to the nearest trash container.
Double-check

 

that you have not left your swimming suit or underwear behind.
Make sure that you can handle

 

a few hours without a 'comfort stop.' There are no toilets in the wilderness.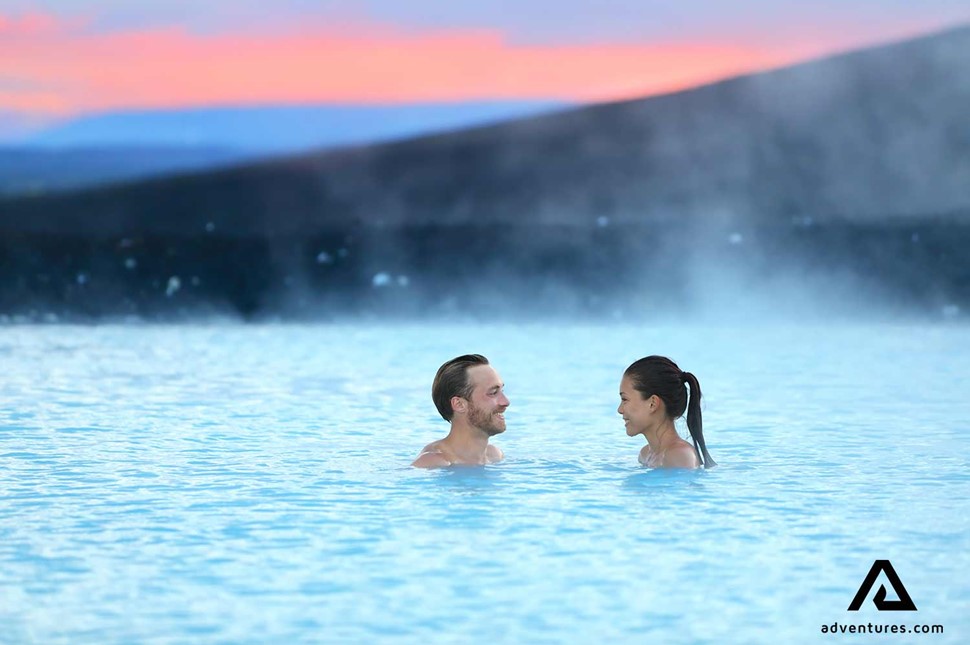 The Best Natural Hot Springs in Iceland
Out of Iceland's many natural geothermal springs, there are some that stand out thanks to their especially beautiful locations. These sites are somewhat more popular than the others and therefore have some basic facilities such as changing areas or wooden paths for your comfort and to protect nature, but they are still free for the public to use.
Landmannalaugar
Landmannalaugar, meaning 'the People's Pool,' is known for being one of the most wonderful hiking sites in Iceland. This geothermal valley is located deep inside the Icelandic Highlands, making it is only accessible during the summer months between June and September. In winter, however, the Highland roads are closed so the site can only be accessed by specialized Superjeeps that can be booked for guided tours.
In the middle of this enthralling natural scenery, hot water springs up from under the ground and flows into a natural pool, making it perfectly suitable for bathing all year round. The water temperature is around 36-40°C (96-104°F). The hot spring is located next to a campsite and is free to the public. There are showers and changing areas available for visitors, but a small fee of a few hundred krónur must be paid to use these facilities.
If you are looking for an excursion to Landmannalaugar, take a look at this Landmannalaugar day hike tour where you get the chance to bathe in the hot spring. 
Reykjadalur
The legendary Reykjadalur "smokey valley" features a warm river in a valley between the mountains in the middle of nowhere. The landscape is captivating and the water temperature is ideal to enjoy a relaxing bath in.
The river has a section that is a few hundred meters long where the water is warm enough for bathing and with spots carved out of the riverbed for bathers to sit in. The place is quite popular so it is not a hidden treasure anymore, more like a public beach instead. There is plenty of space though, so it is still worth a visit!
There are wooden paths along the river bank and a few open changing areas. There are, however, neither trash containers nor toilets. Therefore, it is especially important to follow the rules that we listed above.
Our Reykjadalur hiking tour, that takes you to the hot river, is available all year round.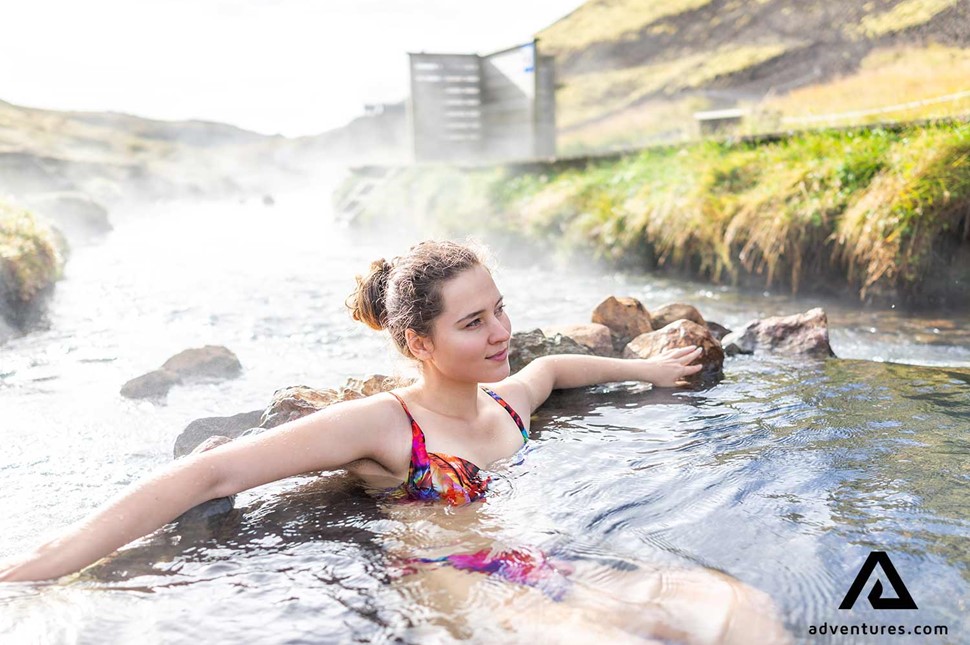 Hveravellir
Some 92 kilometers (57 miles) north of the Gullfoss waterfall, in the middle of the Icelandic Highlands, there is another geothermal oasis which is also a protected nature reserve called Hveravellir. The area features steaming fumaroles and milky-blue hot pots as well as a small pond which hot water flows through, making it one of the most stunning geothermal pools in Iceland. There is a small service center here with a cozy restaurant, huts, and a large campsite. Changing facilities, toilets, and showers are available right next to the pool for a small fee.
The Best Geothermal Spas in Iceland
It is easy to admit that geothermal baths with facilities are much more comfortable than the natural ones. They are also less harmful to nature as the crowds do not wander uncontrollably through the wilderness to find them.
These baths also use natural geothermal water and most of them are just as scenic as the remote ones - or even better. These man-made spas offer a protected environment to bathers and useful services such as first aid, water quality control, changing facilities, lockers, bathing suit rental, and catering.
Icelanders love bathing but they also love comfort and want to protect nature. That is why they keep building new spectacular baths every so often. Here are the very best geothermal spas in Iceland.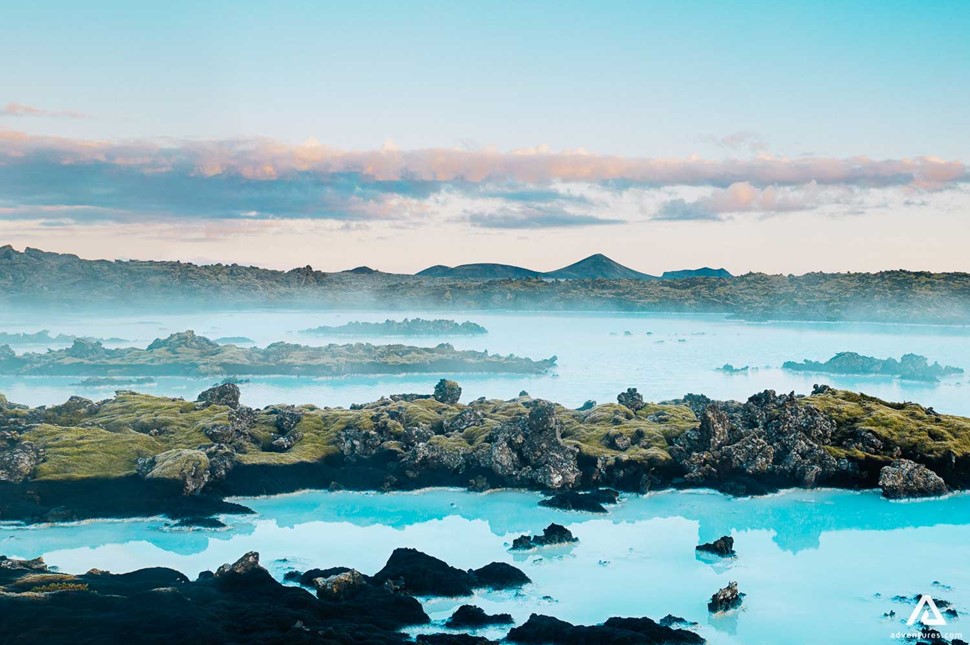 The Blue Lagoon
The Blue Lagoon is probably the most well-known tourist attraction in Iceland, thanks to the fact that it was listed as one of the "25 Wonders of the World" by National Geographic in a 2012 special edition. Since then, the popularity of the bath has become unbelievable.
This does not necessarily mean that it is crowded. The Blue Lagoon only allows a limited number of visitors which means there cannot be too many people in the pool. For the same reason, one must book their ticket months in advance to get in.
The lagoon itself is man-made but insanely picturesque. The water is perfectly warm and is a milky-white color because of the high concentration of silica and other valuable minerals. Two types of rare algae thrive in this water which is said to have an amazing healing effect on many skin problems.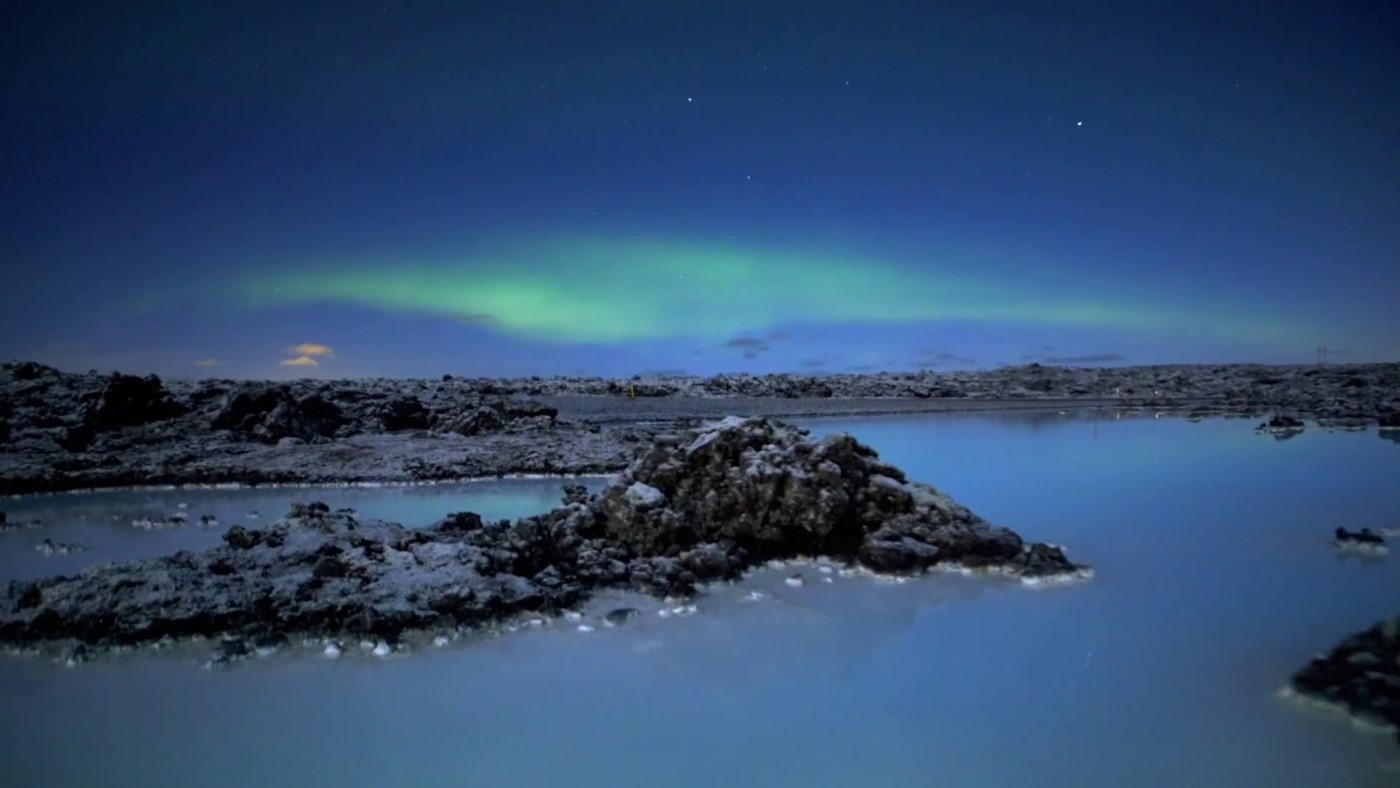 Bathing here is truly a unique experience! In addition to the stunning open-air lagoon, the spa offers amazing facilities such as a sauna, a resting room, an in-water cocktail bar, different kinds of mud masks, massages, shops, and a gourmet restaurant.
The location also adds to the value. The Blue Lagoon is situated between the international airport and the capital, in middle of nowhere, surrounded by an 800-year-old lava field. It is no wonder that this place is on every traveler's bucket list!
The Mývatn Nature Baths
The Blue Lagoon is certainly quite touristic and, to be honest, is not very cheap. Many who travel all the way around Iceland tend to choose the other milky-white bath instead. The Mývatn Nature Baths are often referred to as "the Blue Lagoon of the North." They have the same cyan-blue color, algae, and mineral-rich warm water with equally beautiful views, but at half of the price of its big brother.
The Mývatn Nature Baths are located close to Lake Mývatn in the North of Iceland; which is another amazing natural attraction surrounded by spectacular volcanoes and geothermal areas. The Mývatn bath also has a café and saunas. It offers everything that the Blue Lagoon does but as a more modest version and for a cheaper price. It is an excellent alternative to the Blue Lagoon.
The Secret Lagoon
The gorgeous Secret Lagoon is a man-made but very natural looking pool. In fact, it is Iceland's oldest swimming pool, having been built in 1891. The lagoon is perfectly positioned in a small village called Flúðir on the famous Golden Circle tour route, a 1.5-hour drive from Reykjavík.
At a temperature of 38-40°C (100-104°F), the water is ideal for bathing all year round. What makes this place even more interesting is the age-old ruin of a tiny changing hut and the fierce geothermal field right next to the pool.
The geothermal site features a few small hot springs and streams, bubbling hot pots, and a tiny geyser that erupts every five minutes or so, spouting water into the air at a height of 1-2 meters. On the other side of the pool sits a recently constructed building with modest showers, lockers, and a small buffet. The Secret Lagoon is certainly an unmissable stop on your Golden Circle tour.
THE SKY LAGOON
The Sky Lagoon is a brand new spa located only minutes away from Reykjavik. The design of the Sky Lagoon is inspired by Icelandic nature, culture, and history. You can see the turf houses and dark cliffs all around you while you soak in relaxing baths.
The Sky Lagoon offers a 7-step ritual, combining the Icelandic bathing traditions. This wellness ritual includes bathing in the relaxing lagoon, cooling down in the fresh glacier pool, visiting the sauna, refreshing again in the cold fog-mist space, scrubbing your body, visiting the steam room, and finally washing off the scrub in the shower. After all these steps, you'll feel rejuvenated and stress-free.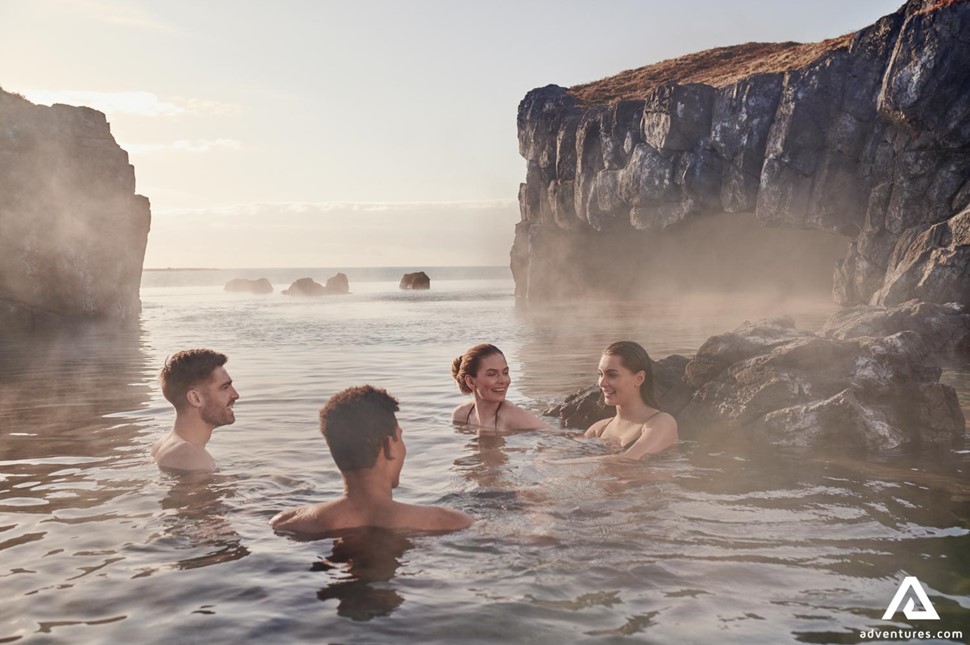 The Laugarvatn Fontana Spa
Fontana is a nice luxury spa with a few outdoor pools, a sauna, and steam baths, built right on the shore of the beautiful lake Laugarvatn. The spa is located on the Golden Circle route, a 1-hour drive from Reykjavík.
Some of the highlights of this spa are the traditional steam rooms that were built over a natural hot spring. One can hear the hot water bubbling underneath, creating a very special experience.
There is a Finnish-style sauna with a beautiful view over the lake and direct lake access. Bathers can take a cool dip in the lake like true Vikings. There are several mineral pools that vary in depth, size, and temperature.
The spa also offers healthy, locally produced delicacies and refreshments. Moreover, they bake their traditional Icelandic rye bread in the hot sand by the lake! Fun and educational walking tours are offered to the geothermal bakery where they dig up a pot of freshly baked bread from the hot black sand. This is something that no one should miss out when visiting Iceland!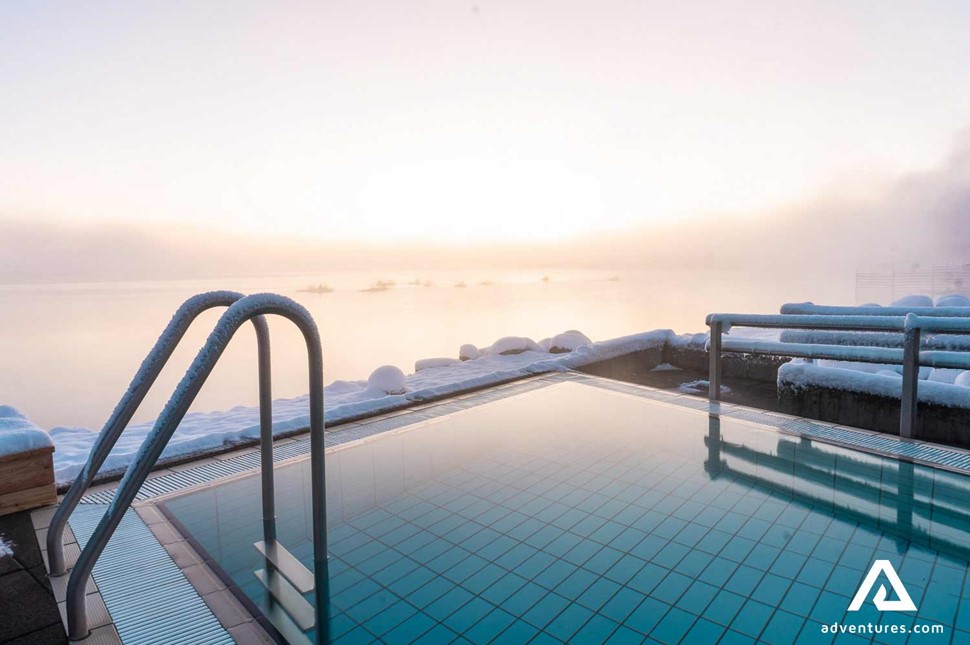 Hvammsvík
Hvammsvík Hot Springs, located right on the edge of the ocean, holds eight geothermal pools of various temperatures. Here you will find pools ranging from the ocean temperatures, which are usually around 10°C, to original hot springs temperatures, which reach 42°C.
At Hvammvik, you'll also find a modern infrastructure - a steam bath, outdoor showers, and even an on-site bar and restaurant. It is a perfect place to spend a relaxing day in the middle of serene Icelandic nature!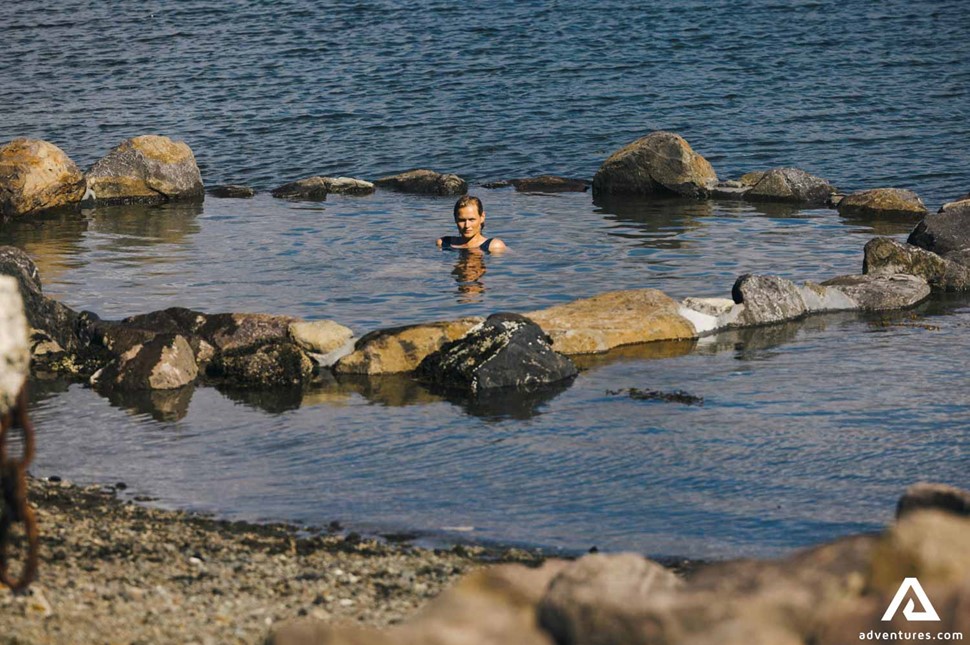 The Krauma Baths
Krauma opened in 2017 and is one of the newest baths in Iceland. The bath is located on the Silver Circle tour route which takes travelers to West Iceland, north of Reykjavík, and features two beautiful waterfalls, a lovely historic village, and Europe's most powerful hot spring with breathtaking views along the way.
The modern spa sources its hot water from the mighty Deildartunguhver hot spring and mixes it with cold glacial water from Iceland's smallest glacier, named "Ok," to generate water at the perfect temperature for bathing.
There are four small hot tubs that vary in temperature, a cold tub, and a somewhat larger geothermal pool. There are also steam baths on the site as well as an appealing relaxation room with calm music, a crackling fireplace, and glass walls that provide a beautiful view over the surrounding hills. This bath is perfect for those who like to choose less touristic spots.
On this Silver Circle tour. you will get the chance to visit and spend some time in the bath.
The Geo Sea Bath
The absolutely unique Geo Sea Bath just opened in September 2018 in a faraway northern village called Húsavík. Currently, this is the least known geothermal spa in all of Iceland, but it will definitely not remain that way for too long. The Geo Sea is an extremely tempting bath located close to the edge of a sea cliff, offering unforgettable views over the ocean bay and the surrounding mountains with the Arctic Circle on the horizon!
Uniquely, this spa uses geothermal seawater sourced from deep underground through two drill holes. The 38-39°C (100-102°F) seawater is extremely rich in minerals and has a healing effect on many skin problems such as psoriasis.
The Geo Sea Bath will presumably gain a lot of fame over the next few years and may become one of the main tourist attractions in North Iceland.
The Best Geothermal Swimming Pools in Iceland
Locals have built geothermally heated swimming pools for themselves in literally every single village in Iceland. They can be found everywhere! Some of these open-air pools have such incredible locations that they easily beat out the best natural hot springs. On top of that, they offer showers and changing facilities. Here are the best geothermal pools that you must try in Iceland.
Krossneslaug
This warm water pool is situated in the remote Westfjords, past a tiny fishing village, literally in the middle of nowhere, directly on the seashore. The location is so remote that it is not possible to access it in winter. The visit is also worth it for the fantastic landscape all along the way from Reykjavík. The view from the pool is absolutely breathtaking and the peace that surrounds it is indescribable.
On this unique multiday tour, you will explore Strandir in the Westfjords and you will get the chance to swim in Iceland's most remote geothermal pool.
The Hofsós Swimming Pool
This pool is located in the village of Hofsós in North Iceland, a 4-hour drive from Reykjavík. Two hot tubs and a hot pool are built right on the shore of the spectacular bay. Bathers can enjoy the view of the picturesque islands that decorate the beautiful bay.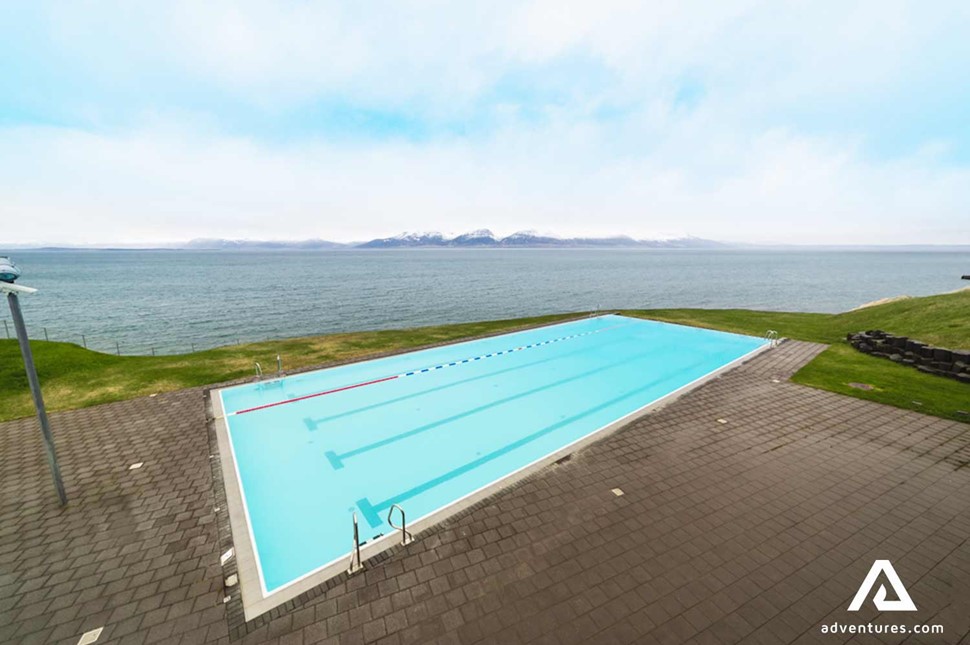 Seljavallalaug
Seljavallalaug is a remote man-made swimming pool which naturally warm water flows through. The pool is located in a breathtaking, narrow valley in South Iceland, somewhere between Sógafoss and Seljalandsfoss Waterfall.
Having been built in 1923, Seljavallalaug is one of the oldest man-made pools in Iceland. The water, however, is not too warm at about 20-30°C (68-86°F). But it is pleasant enough to take a dip and enjoy the special location. You will find very basic changing facilities in a tiny, old building next to the pool, but there is no shower or toilet here.