Where is Kópavogur located?
Kópavogur is situated in the Capital Region, in the south of Iceland's capital Reykjavik. The town's location is incredibly convenient for those who love exploring different municipalities, as Kópavogur is near Iceland's biggest cities. To understand their proximity, it only takes 16 minutes by car (around 9 kilometers) to reach Kópavogur from Reykjavik. Hafnarfjörður - the mecca of the arts and cultural scene is 13 kilometers from Kópavogur and is reachable within 15 minutes by car or a 2.5-hour hike.
If you plan on exploring the city straight from the Keflavík International Airport, the distance between these two places is 45 kilometers, so it will take you about 35 minutes by car to reach Kópavogur.
How to get to Kópavogur?
Good news for avid travelers as this city is relatively easy to access. The city is easy to access either by car, bus or even on foot. It will take 15 minutes by car and around an hour and a half by foot to reach the city from Reykjavik.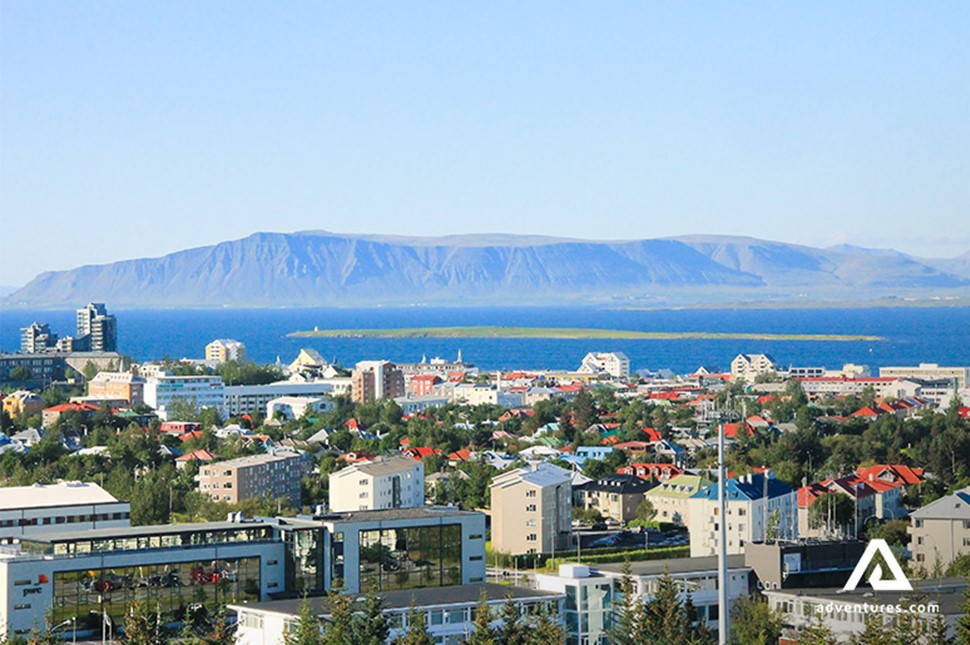 Interesting and useful information about Kópavogur
Area: 80 km²


Population: 38,000


Mayor: Ásdís Kristjánsdóttir


The name Kópavogur translates as "Seal Pup Bay". This is because the seals tend to "occupy" the shore of the city's oldest part.


Kópavogur is where the tallest building in Iceland, Smáratorg Tower, is located. It has 20 floors, and its height is 78 meters.


It's a historically significant location as it's Kópavogur, where in 1662, a document that established Iceland's nation under Danish monarch reign was signed.
What is Kópavogur known for?
The town is loved by its people and appreciated by tourists for its eye-catching attractions, nice swimming pools, and geothermal spas. Besides its rich past, Kópavogur also excels as a modern and growing city with its contemporary offices in Iceland's tallest building.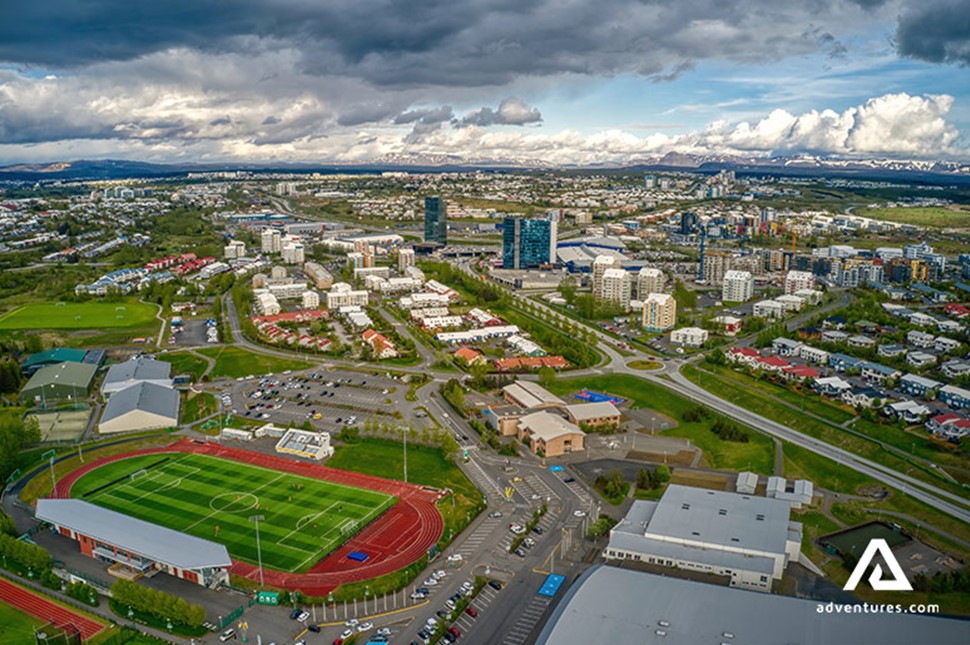 History of Kópavogur
Even though Kópavogur was established in 1948, there are signs of inhabitants living near that area since the 9th century. The town's name was first found in written documents in 1523. Kópavogur left a mark in history also in 1662. The event known as Kópavogsfundurinn took place in the town where a document stating Iceland's nation under the monarch reign of Denmark was signed.
What to do at Kópavogur
Take a swim at the Kópavogur swimming pool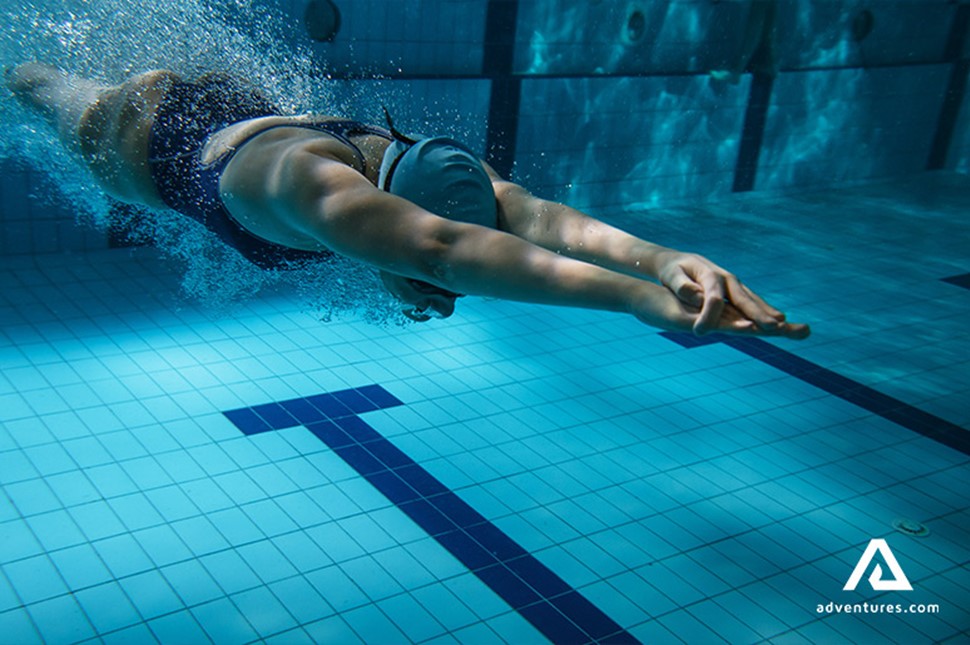 The swimming pool, considered one of the largest pools in Iceland, is open all year round and offers various water activities. There are Olympic-sized indoor and outdoor pools for those who love swimming. Travelers who want to relax and have a good time can do so by going to the sauna, a hot tub, or having a massage. The facilities are suited for both adults and kids.
Listen to a concert at Salurinn Concert Hall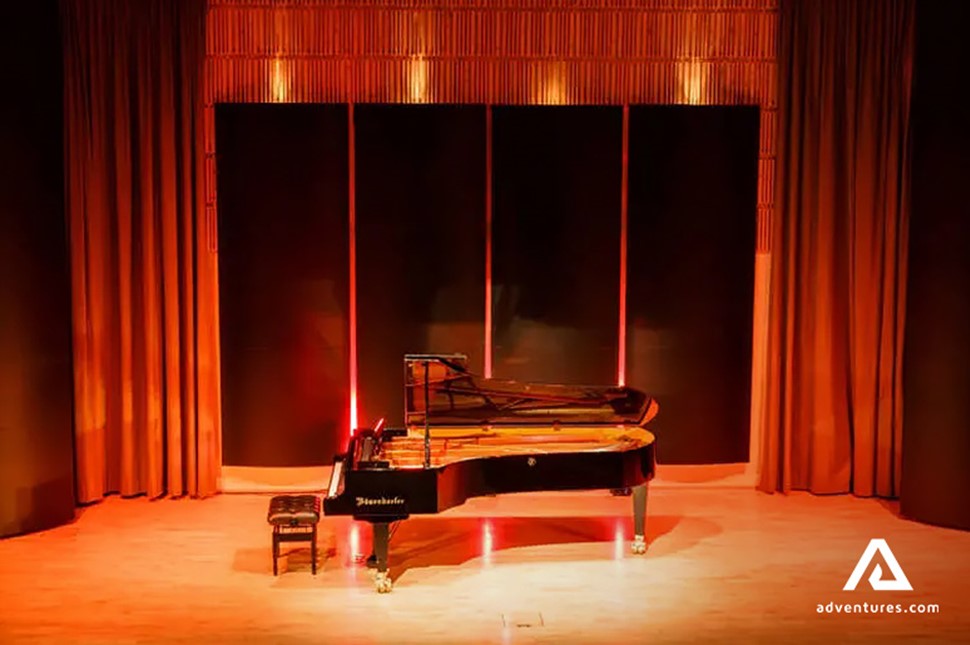 Salurinn is a unique concert hall that's been operating since 1999. The architects Jakob Líndal and Kristján Ásgeirsson made sure that the building would have amazing acoustics. But the hall isn't just used for concerts. It's also where different courses, conferences, piano competitions, and even chess tournaments occur. The hall is built to have almost 300 people as an average of two concerts a week take place here.
Try out Icelandic spa at Sky Lagoon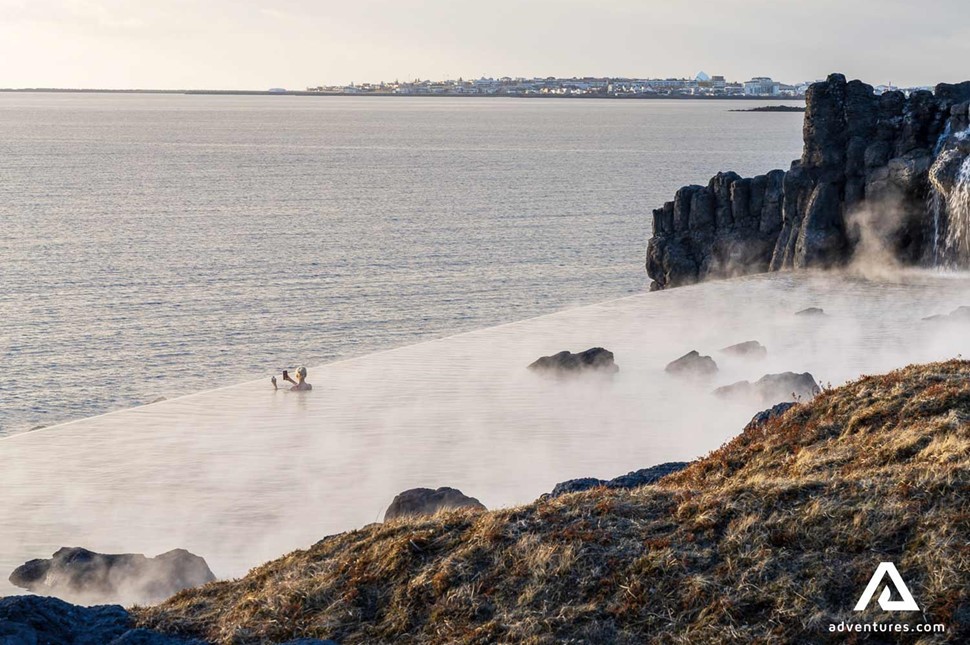 Iceland is known for its marvelous geothermal pools. Why not seize the opportunity and visit Sky Lagoon, famous for its spa treatments? Try out its seven-step "Ritual" when you get to go through all of the procedures that it has to offer. The spa offers everything from soaking in the lagoon to sitting in a sauna, having an all-body scrub, and finishing with a thorough shower. Don't miss an opportunity to relax, especially after days spent exploring other Kópavogur attractions.
Do some jumping in Rush trampoline park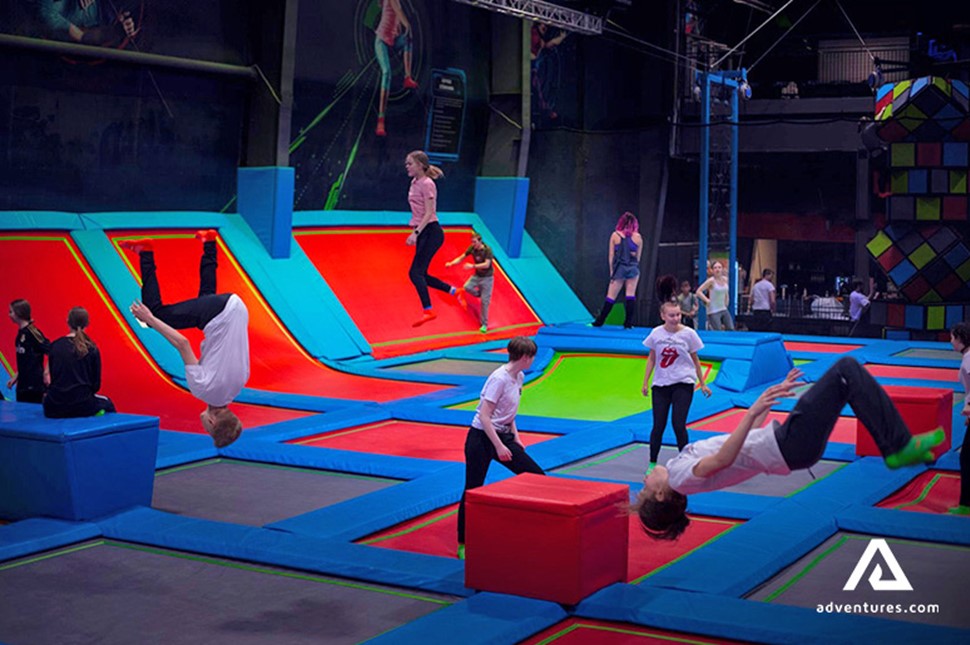 Want to try something fun and rather extraordinary? Then go to Kópavogur's Rush trampoline park (also called Skopp Ísland)! This place is known as Iceland's largest indoor trampoline and recreation park. It's suited for people of all ages. This is a great place to celebrate birthdays and spend time with family, friends, or colleagues. A variety of activities awaits you here: trampolines, dodgeball, climbing walls, and so much more.
Attractions in Kópavogur
Smáratorg Office Tower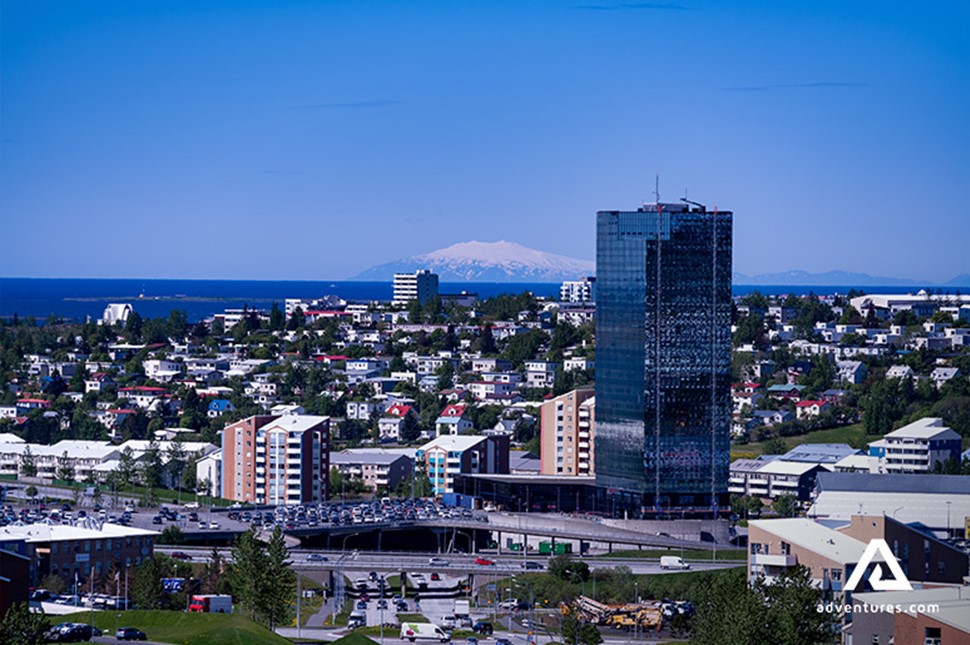 The tallest building in Iceland, officially called Smáratorgsturninn, is 78 meters high. It has 20 floors and was designed by Arkís architects. The whole project started in 2005 and was finished in 2008. You might wonder what this building is used for. In the tower, you can find offices, its top floor is where the banquet hall is, and its lower floor is used for shops. If you're a fan of modern and minimalistic architecture, you shouldn't miss the Smáratorg Office Tower.
Kópavogur Church (Kópavogskirkja)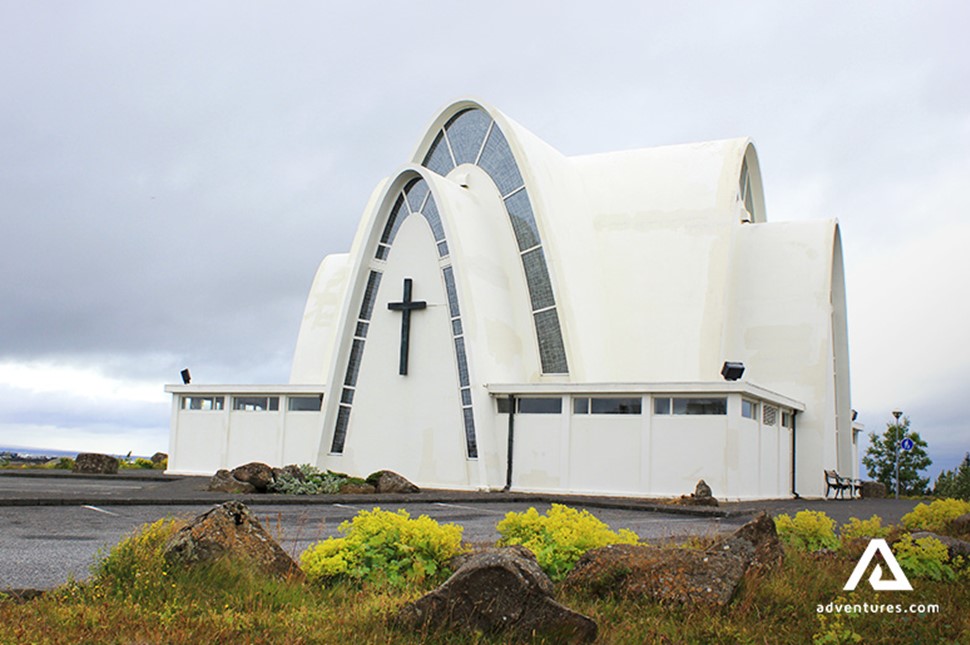 Known as the oldest church in Kópavogur and the town's symbol, it was built from 1958 to 1962. It was designed by architects Hörður Bjarnason and Ragnar Emilsson. The building is pretty eye-catching because of how modern it is. It becomes even more interesting to look at at night when the church becomes illuminated by the lights that emphasize the structure of the building and its beautiful catenary arches. It's located on Borgarholt hill, where you can see the magnificent city panorama.
Gerðarsafn Kópavogur Art Museum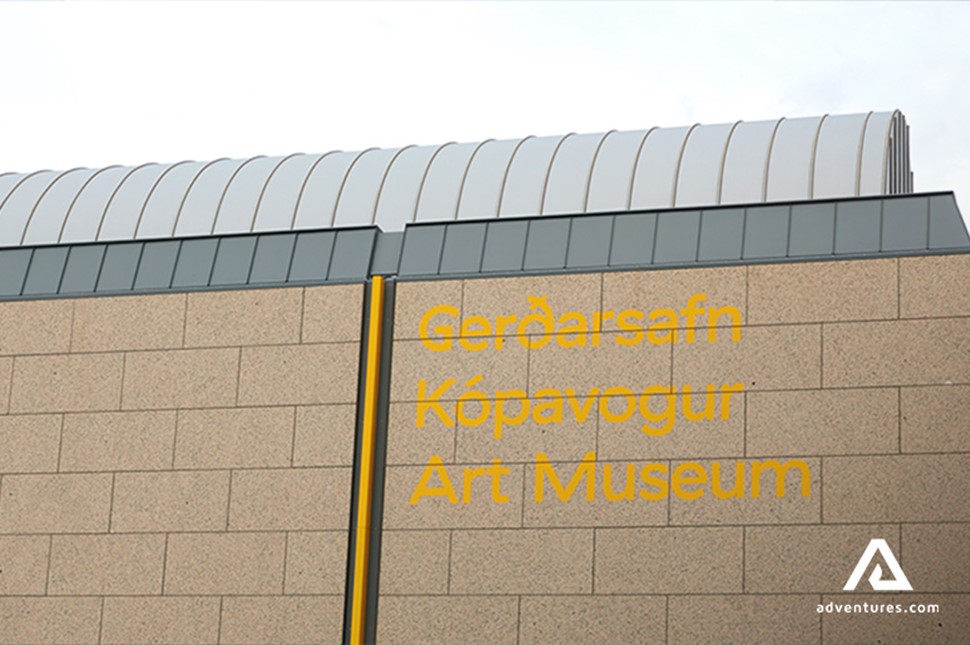 The museum focuses on contemporary art, displaying Icelandic artists and international creators. The museum, which was opened in 1994, was built to honor an Icelandic female artist Gerður Helgadóttir. After her passing in 1975, 1400 pieces of her artwork were given to Kópavogur. She was one of the first people to create three-dimensional abstract art and a glass sculptor. It's a welcoming place for all art lovers, inviting you to explore and even create art.
Best time to visit Kópavogur
One of the things to consider when planning your trip to Kópavogur is time so that you can fully appreciate your stay and try out everything the town has to offer. The best time to visit Kópavogur is summer, especially if you enjoy warm weather. So check the dates from June to August, July being the hottest month when the temperature reaches around 14 °C. But the weather forecast shouldn't be the only factor to consider when planning your stay. It's important to remember that during the summer season, there are more tourists, so the cost of accommodations and other expenses is higher. 
Trying out different foods is an integral part of every trip. How else can you experience the culture fully? You'll be pleased to find food of all kinds of tastes here, in Kópavogur. But which places are the best ones? 
Kruderi Kaffitars

– a cozy and delicious bakery that serves fresh coffee and is a perfect place for your brunch 




Íslenska Flatbakan

– a lovely vegan-friendly pizza place founded by two brothers who focus on high-quality service and delicious food 




Mossley

– street food style restaurant located in a building that has been "dealing" with food since 1952 




Mandi Kópavogur – is

a place that's ready to take you on another kind of journey with its fresh and thought-out ingredients.




Microbar Kópavogur –

You should visit this little local pub if you're a crafted beer fan. Here you can find eight fresh beers on tap and book a brewery tour.
Where to stay in Kópavogur
Considering how much there is to see in Kópavogur, the best thing for you to do is to stay here a bit longer, especially knowing there are some comfortable places to stay. Here is a list of different types of accommodations you can find in town.
Hotels and hostels
Hotel Kriunes

201 Hotel

Hótel Heiðmörk
Guesthouses
BB 44 Homestay

Icelandic Apartments