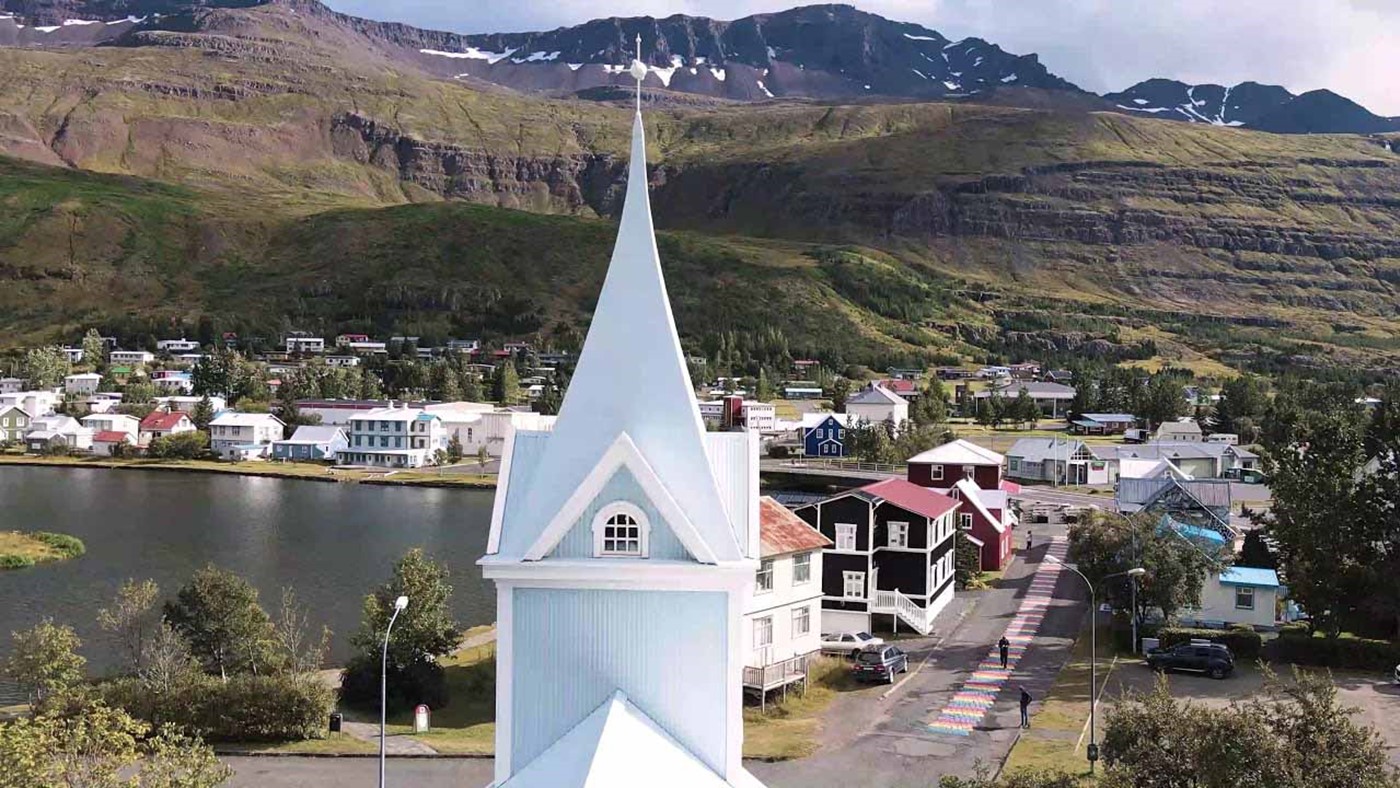 Where is Seyðisfjörður located?
Seyðisfjörður is located in East Iceland. It is the innermost point of fjord Seyðisfjörður. The fishing village is surrounded by mountains on all sides. Mt. Bjolfur of height 1085 m on the west and Mt. Strandartindur of height 1010 m on the east are the two most prominent landmarks.
Egilsstadir, the capital of East Iceland, is 27 km away from Seyðisfjörður, and it takes 30 minutes to drive down to the town. Akureyri is at a distance of 274 km from Seyðisfjörður.
How to reach Seyðisfjörður?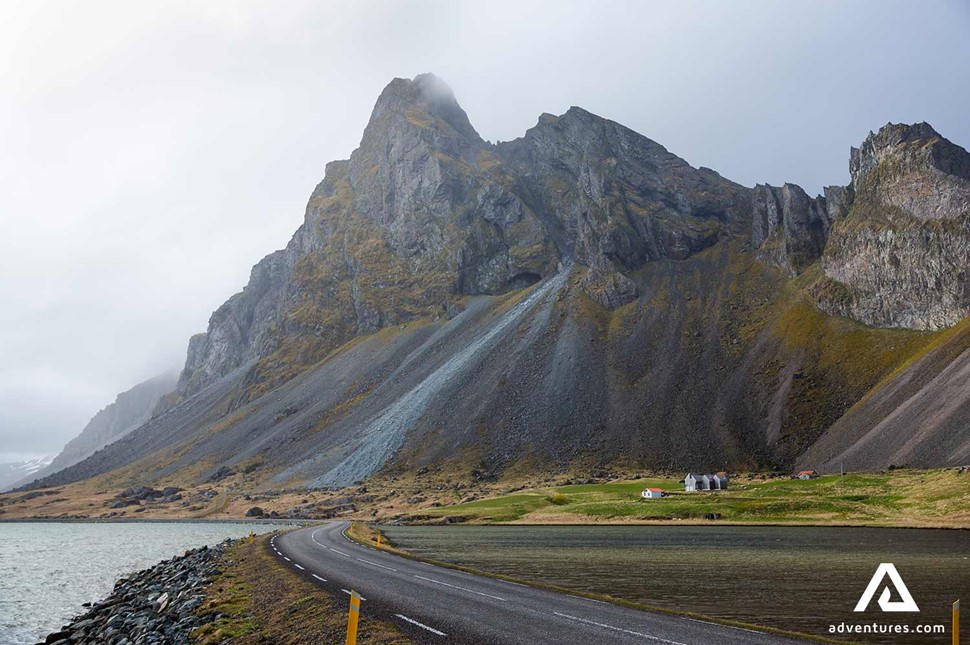 Most people take Ring Road to drive down to Seyðisfjörður from Reykjavik. The journey takes around 8-9 hours. If you are running short of time, take a clockwise route, and drive through Borgarfjordur, Skagafjordur, Akureyri, and Myvatn. This journey reveals panoramic views of Iceland that you will remember for a long time.
If you want to see the tourist hotspots of the area, take the anticlockwise course. This long ride passes through Selfoss, Hvolsvollur, and Hofn. You can see gorgeous waterfalls, Seljalandsfoss and Skogafoss. The glacier lagoon Jokulsarlon is also on this route.
If you want to travel like locals and enjoy the scenic beauty of Iceland, take a public bus. From Reykjavik, take bus 57 to reach Akureyri. From there, ride a bus for Egilsstadir, halt for the night, and in the morning get the bus that will take you to Seyðisfjörður.
Those on short vacation may take a flight from Reykjavik to Egilsstadir.
General information about Seyðisfjörður:
Area – 213 sq km (82 sq mi)
Population - 676
Location - Hafnargata, Iceland
Established - 1895
Best time to visit – April, May, September, October
Top attractions - Dalatangi Lighthouse, Lake Lagarfljót, Petra's Stone Collection Museum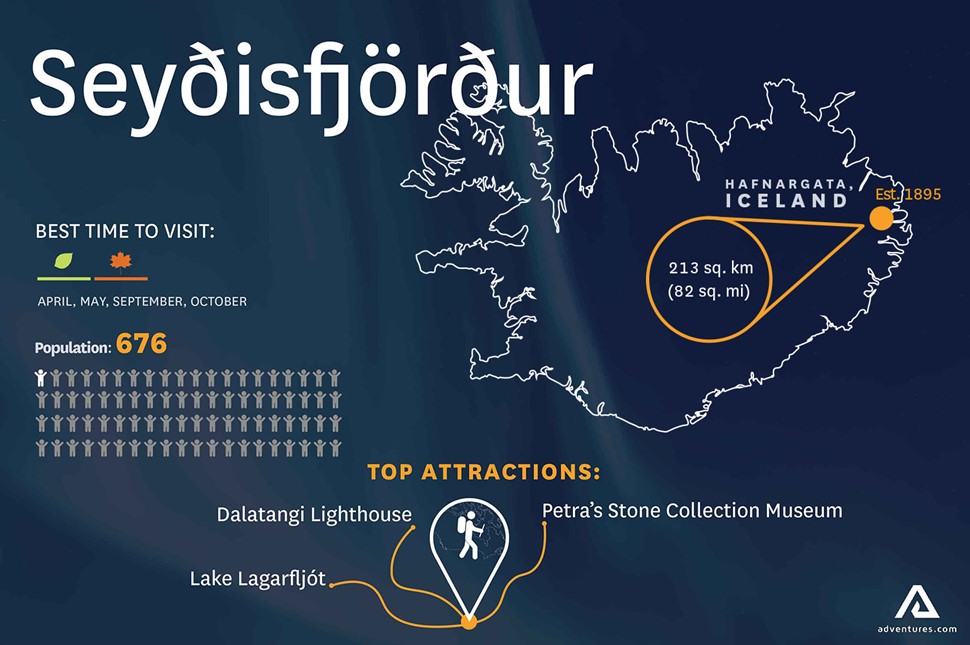 What is Seyðisfjörður known for?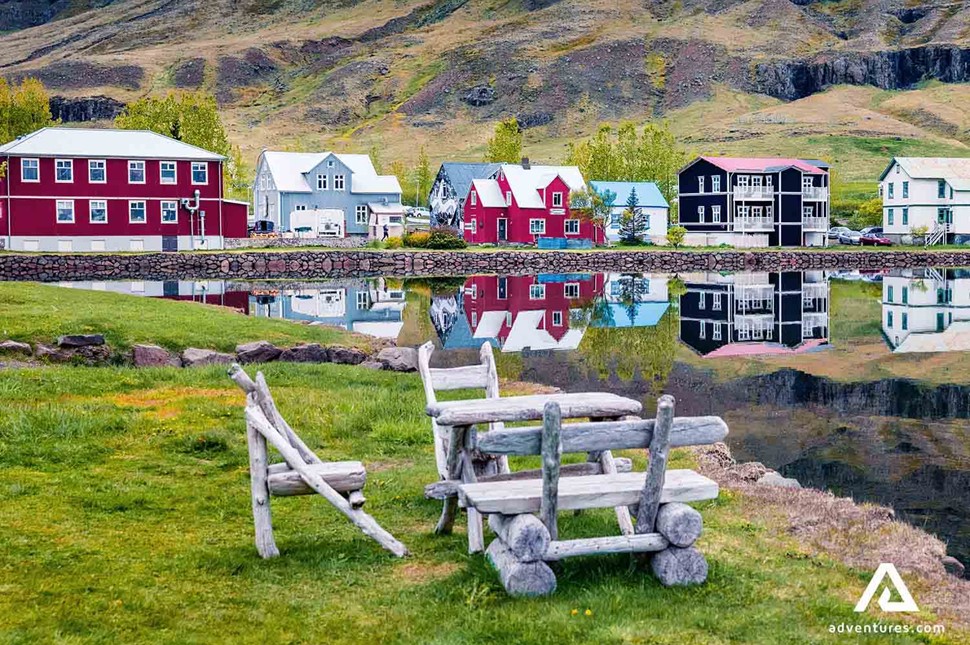 Visiting Seyðisfjörður will be the icing on the cake for your Iceland vacation. Although small, the town is a lively place with lots of attractions. The snow-clad mountains create a gorgeous backdrop for the hamlet. With only 700 residents, it is quaint and perfect for a relaxed holiday. Quite surprisingly, Seyðisfjörður has some of the best museums in East Iceland.
There is another reason behind this town's popularity—it is a paradise for foodies. It offers mind-blowing dining options to try local cuisine. So, if you want to try authentic Icelandic dishes like reindeer meat, Seyðisfjörður is the best place for you.
Seyðisfjörður is important to travelers who want to visit Scandinavian countries. Norrona Ferry is located here that allows people to take their own car to visit the country.
Interesting Facts About Seyðisfjörður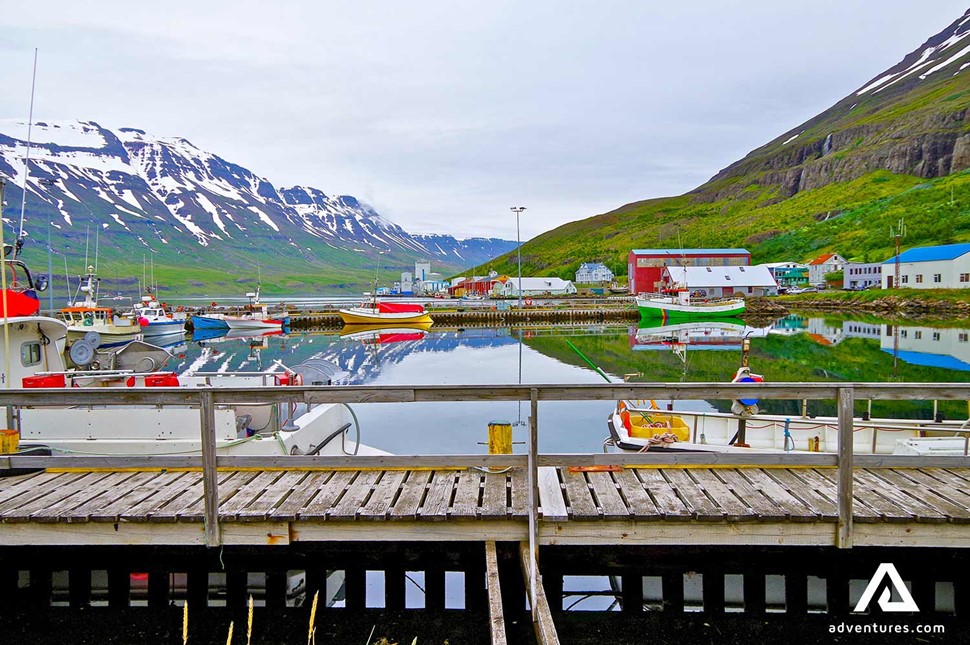 Bjolfur was the name of the first settler in Seyðisfjörður.


The town's postal code is 710.


Seyðisfjörður has the famous ferry, Smyril Line, that connects Iceland with the Faroe Islands, Norway, and Denmark.


Rainbow Street was painted in rainbow colors to celebrate Gay Parade. This one-night stand became so popular that it turned into one of the most photographed landmarks in Iceland.


During World War II, an oil tanker, El Grillo, sank in Seyðisfjörður. The residents rescued many objects from it, including a cannon that is fired annually. Moreover, the town has named a locally brewed beer, El Grillo.


Being picture-perfect, Seyðisfjörður has won attention from film and series makers. An Icelandic series, Trapped, was partly filmed here. A few skateboarding shots of The Secret Life of Walter Mitty were also filmed here.
Things to Do in Seyðisfjörður
Seyðisfjörður promises exciting activities for its visitors:


Seyðisfjörður is famous for its rich tradition of music, art, and food. The Tvisongur Song Sculpture is a unique, sculpted cave dedicated to singing. Exploring it is a fun activity that most tourists enjoy.


Seyðisfjörður is very photogenic. The pretty blue church and rainbow brick street have brought it international fame. So, don't forget to pose in front of these and take selfies.


The Fjardarsel power plant, the oldest in the region, was established in 1913. It modernized society and brought huge changes in the lives of the people. A visit to the power plant is enlightening.


Do you remember we mentioned El Grillo beer? Trying it is a must when you are in Seyðisfjörður Iceland. Grab a burger and enjoy it with the local brew.


Every village in Iceland has a swimming pool, no matter how small it is. The pool in Seyðisfjörður is a favorite with tourists who want to relax.


Art is a way of life for Seyðisfjörður dwellers. The town celebrates the LungA Art Festival in mid-July, which is attended by visitors from all over the world. Musical acts, art exhibitions, live concerts, and workshops make this festival an extravaganza you should never miss.


If you love hiking, Seyðisfjörður is for you. Mountains and cliffs surrounding the town offer plenty of hikes that you can try. Get your gear on to take part in an Icelandic adventure.


List i Ljosi or Art in the Light is a unique festival held in February that celebrates the return of sunshine after a long winter. The town puts off all lights on the last two days of darkness. The entire landscape is illuminated with contemporary artwork by artists from all over the world.


Skaftafell Center for Visual Art is another place that art lovers should not miss. You can check out contemporary art while soaking in the tranquillity of the place.


The Technical Museum of East Iceland is another noted attraction of the region. Relatively new, the museum has won appreciation from visitors for its unique exhibitions.
Foodie World of Seyðisfjörður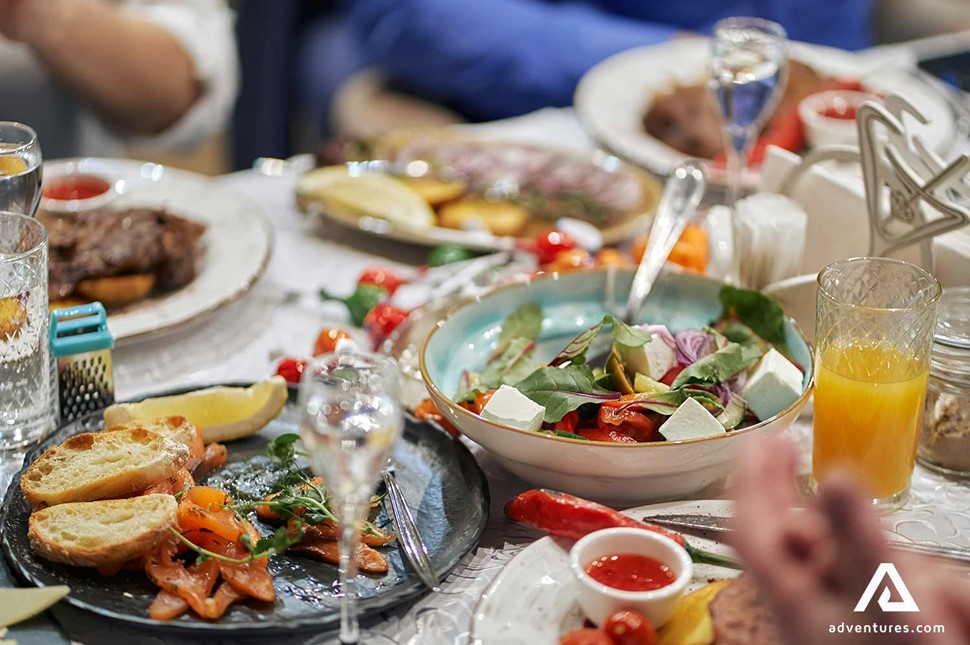 The foodie in you will thank you for visiting Seyðisfjörður. Here are a few places you must visit:


Hotel Aldan has one of the most famous restaurants in the region. Whether you are in the mood for casual eating or fine eating, Aldan will never disappoint you. It is one the best places to try authentic Icelandic dishes like lamb tartare.


Kaffi Lara, or El Grillo Bar, is a charming destination for visitors who want to enjoy good food along with a pleasant ambiance. Most people prefer to sit outside in the garden to enjoy the scenery while gorging on steaks, seafood, burgers, and cakes.


Nord Austur is a sushi bar located in Hotel Aldan. As the name suggests, it is all about sushi and seafood. For a memorable dining experience, a visit to this restaurant is a must.


Bistro Skaftafell is the ideal bar for enjoying your favorite pizza, fish and chips, and fresh fish. The bar has a lovely ambiance that makes visitors come back again and again.
Visiting Seyðisfjörður in Winter – An Exciting Retreat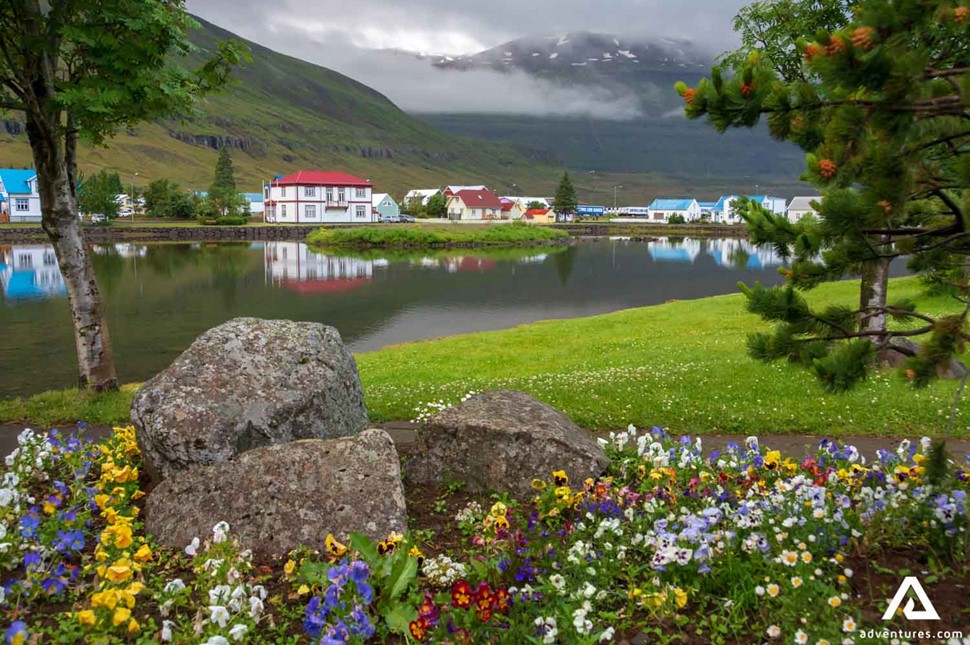 Winter enhances the appeal of Iceland. With the sheet of snow covering everything and the alluring Northern Lights, Seyðisfjörður becomes more appealing. The road and weather conditions are not favorable for traveling. But if you are ready to take the risk, you will have a blissful winter vacation.
Those who love skiing will have a blast at the skiing arena. The sight of the fjord bathed in Northern Lights is unforgettable.
How to Enjoy Your Seyðisfjörður Vacation
Seyðisfjörður promises excitement galore to its guests. The town offers plenty of things to see and do. However, if you are on an extended holiday, you can check out the attractions near Seyðisfjörður.
Gufufoss Waterfall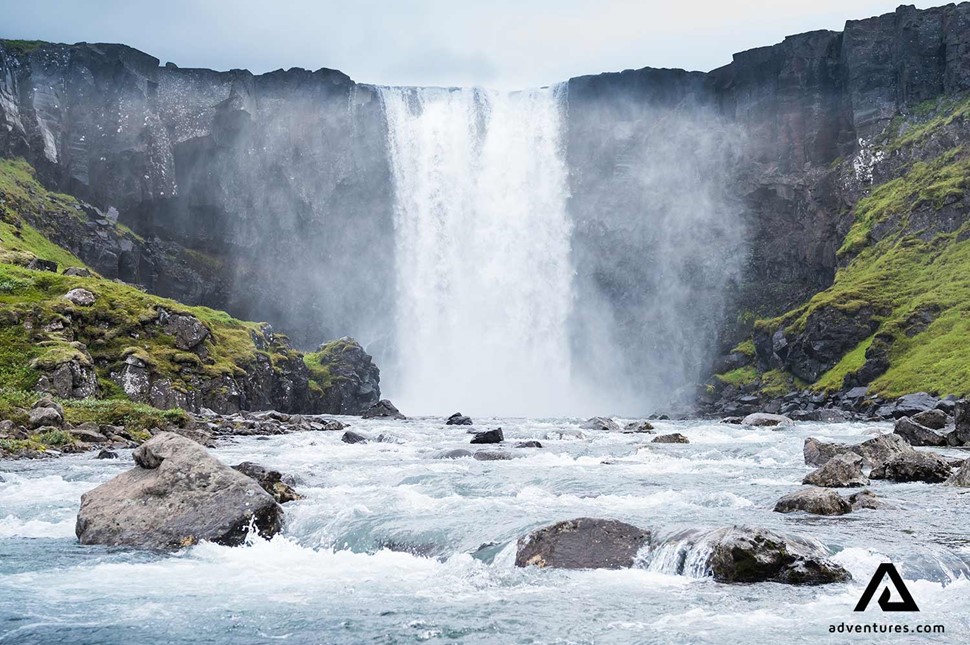 Iceland is a country of marvelous waterfalls, and Gufufoss is just one of them. Set in an idyllic location, the waterfall is a splendor. Apart from watching the cascading waters, you can go hiking or engage in bird watching here.
Dalatangi Lighthouse
At the easternmost point of Iceland is the Dalatangi lighthouse, an orange-colored lighthouse that is a must-visit if you are staying in Seyðisfjörður. Serene and beautiful, the area instills calmness in the heart. There is a farm nearby and a garden also that you can visit.
Lake Lagarfljót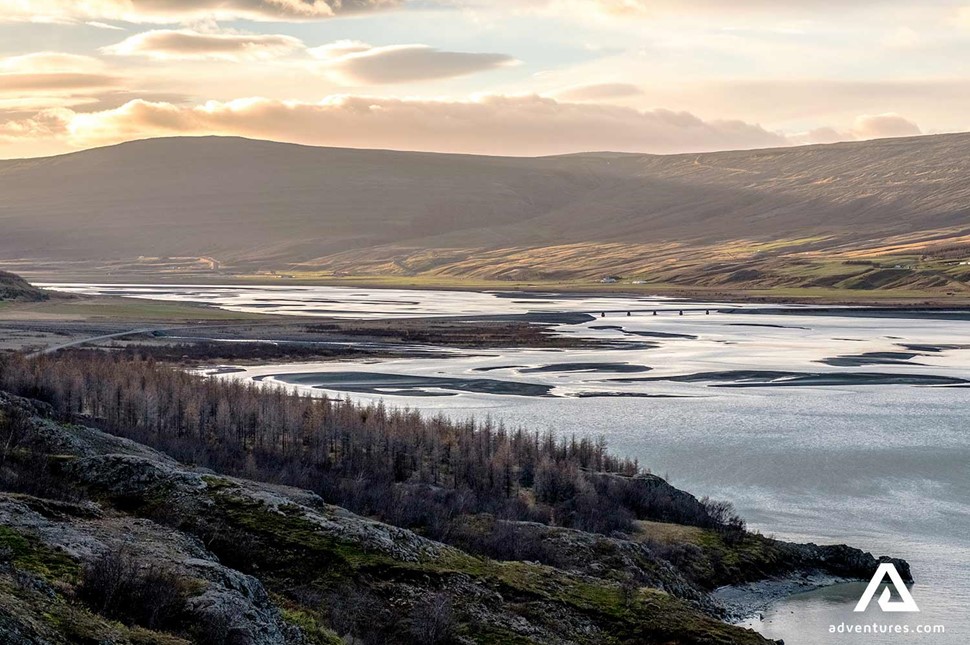 Natural beauty combines with folklore to make Lagarfljót an enchanting place. Although narrow, the lake is famous for fishing too. Make a day trip to legendary Lagarfljót for a memorable experience.
Petra's Stone Collection Museum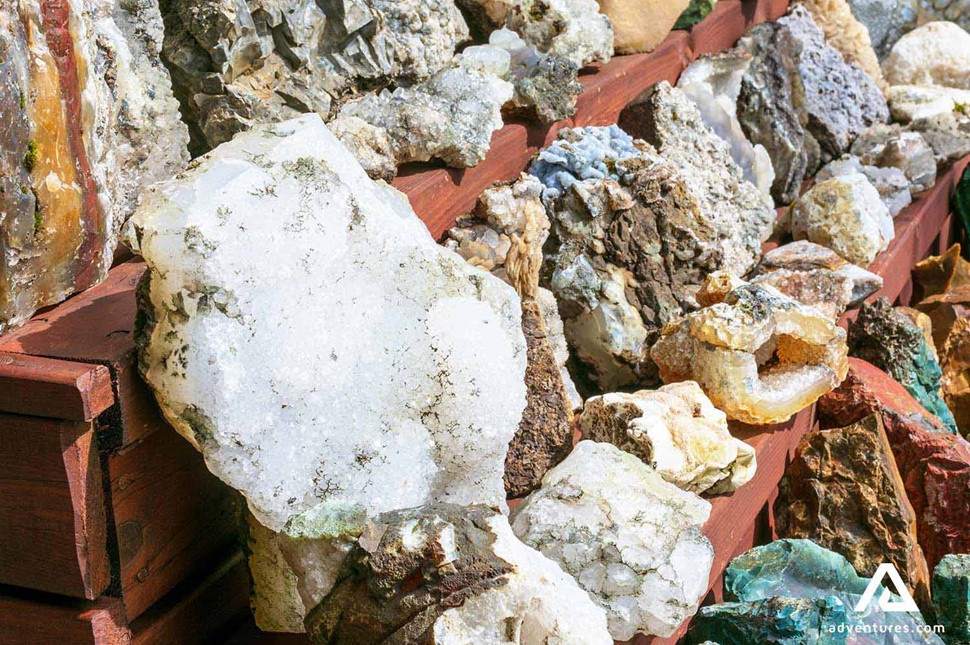 People with uncommon interests may find this museum intriguing. This impressive museum is the private home of Petra, who collected stones and minerals from the mountains around Seyðisfjörður. She spent her entire life collecting unique specimens that have resulted in this largest private collection of stones. You can also buy souvenirs made by her family members.
Other than these, you may also visit Litlanesfoss waterfall, Egilsstadir town, and Hallormsstaðaskógur Forest.
Adventurers and globetrotters are forever in love with Iceland. A small town like Seyðisfjörður attracts tourists with its friendly ambiance and warm people. With varied lures and exciting activities, it promises one of the best vacations of your life.
Accommodations in Seyðisfjörður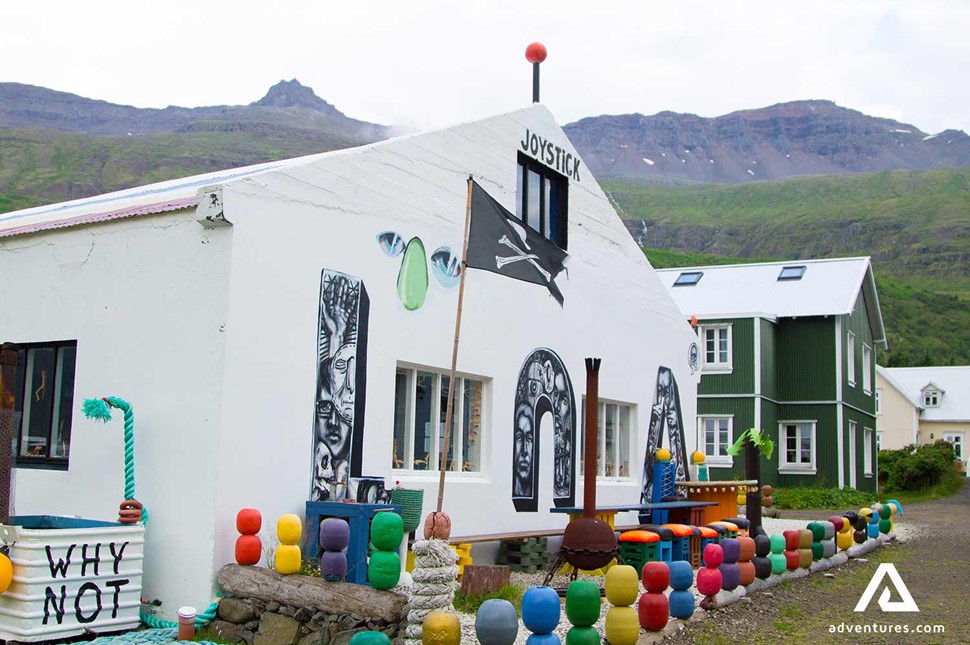 Seyðisfjörður offers a variety of accommodations according to your choice. The best hotel is no doubt Hotel Aldan. Post-Hostel is also good for providing affordable accommodations.
Seyðisfjörður has many B&Bs, apartments, and guesthouses that are quite popular with tourists. Some of these are:
Studio Guesthouse


The Old Apothecary


Media Luna Guesthouse


Apartment Tungata
Adventurers love the camping ground in Seyðisfjörður. Located at the center of the town, it is a peaceful area surrounded by trees and lakes. With showers, toilets, cooking facilities, and running hot and cold water, you will have a great time here.
Attractions near Seyðisfjörður: