About Bus and van road trips in Canada
Our small group tours are available throughout Canada. Each region has a unique draw to call its own. Choose your perfect adventure and embark on a multi-day journey exploring natural wonders, historic landmarks, and the ever-stretching, ever-calling highway.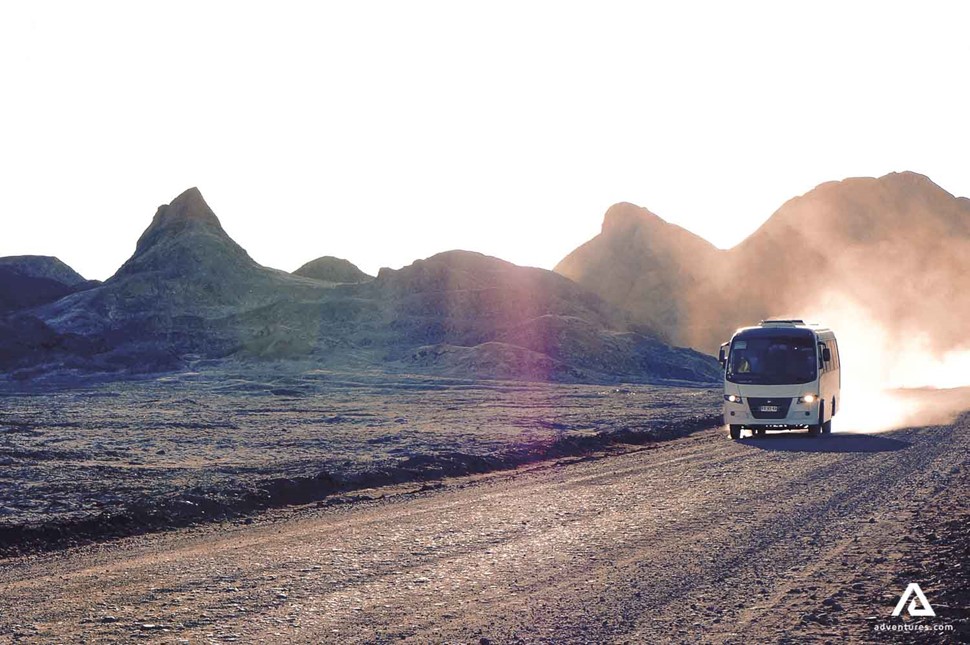 Best Routes for Road Trips in Canada
Explore the best of Yukon and Alaska on one of our van sightseeing tours. Discover Arctic tundra carved out by rivers, deep lakes, and alpine cliffs. Superb diverse habitats, untouched wilderness, and tremendous landscapes are just a few highlights to see in the far North. If you're looking to head away from well-trodden paths, this fantastic van adventure is perfect for you.
Canada's Pacific Coast is packed world-class outdoor recreation activities for thrillseekers and budding explorers alike. Our Vancouver Island tour offers the chance for eight memorable days around the island. You'll have plenty of opportunities to enjoy the views of mighty waterfalls and beaches strewn with tidepools. After an adventure-packed day, soak into relaxing hot springs. This lush green island will stick in your memory for many years to come!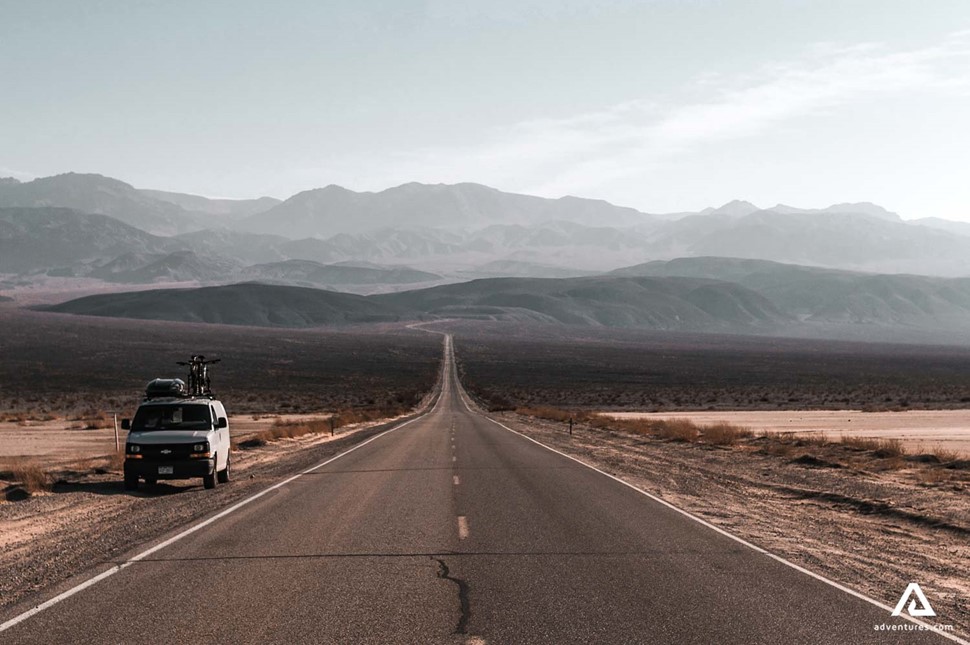 Adventure seekers will love our unique Dempster Highway tour, which opened a brand-new segment of the Inuvik-Tuktoyaktuk Highway in 2017. It's available in summer and winter, each offering completely different scenery and a broad spectrum of activities. Travel in summer to try your hand at gold panning, catch sight of lush forests and revel in endless green alpine meadows. Opt for a winter tour to immerse yourself in a frosty wonderland, and travel all the way to historic Aklavik. You can even drive your own car over the ice road! The Dempster Highway is the northernmost Canadian road and the only one that crosses the Arctic Circle. This tour offers a good mix of exploring cultures, learning about history, and creating unforgettable memories.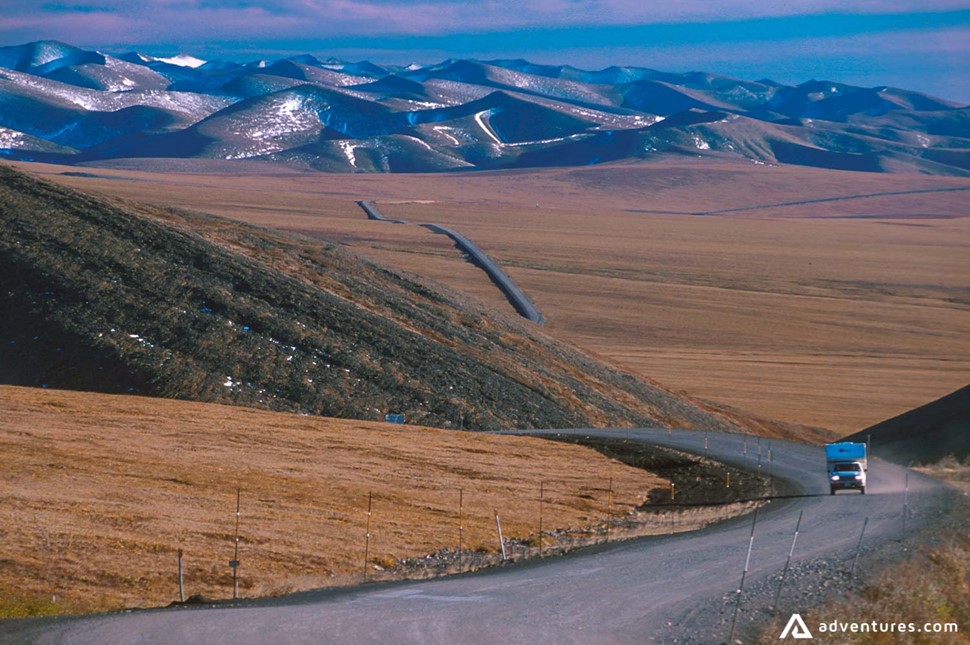 Travel in the footsteps of the Vikings in Western Newfoundland. The unique geology of Gros Morne National Park, a United Nations World Heritage Site, will never cease to amaze. The tour takes you to the center of the Earth, the Tablelands – a geological wonder that was forced up from the Earth's mantle 300 hundred million years ago. Some scientists say the Tablelands is closer to the surface of the moon than the rest of the Earth. It's because the land is covered in rusty reddish and brown rocks that get their colors from the iron inside.
Those who appreciate mountainous terrain will love our Rocky Mountain tour in Alberta. The tour runs through a few parks, including Banff, Canada's oldest national park. Prepare to be stunned by the most marvelous nature in the world. Explore untamed lands dotted by mighty glaciers. Witness how ice and rock blend together on the Icefields Parkway. Catch a glimpse of the mesmerizing turquoise lakes that look like they have been plucked from another world!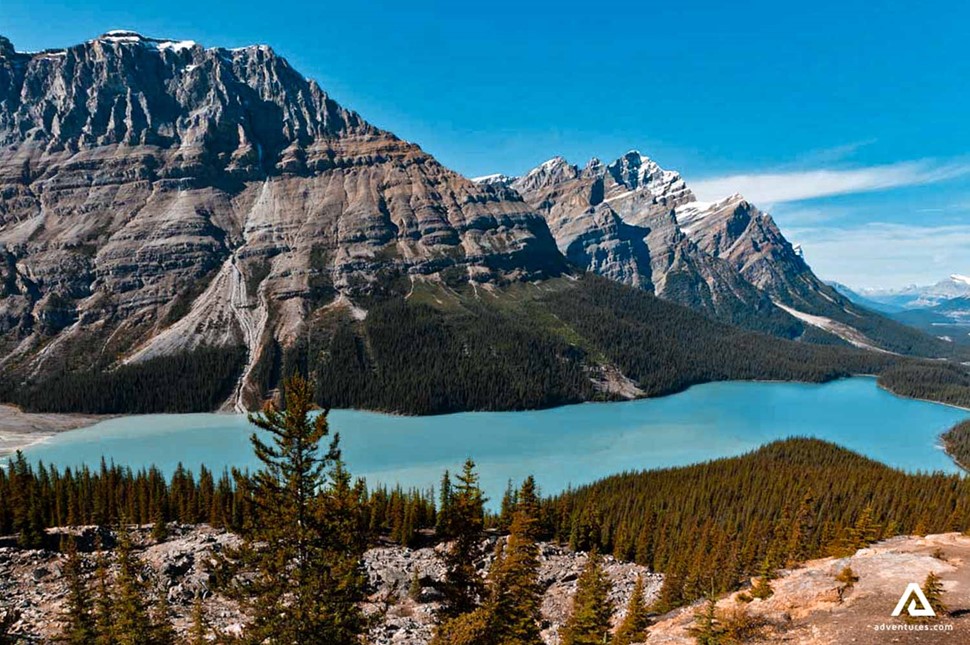 How to Choose the Best Van Tour in Canada Based on Accommodation
We offer both camping trips and tours with hotel accommodation. Is your idea of a perfect vacation comprised of days on a hike and nights around a crackling campfire beside cozy tents? If so, then our camping tours are ideal for you! However, if you prefer the comfort of hotels, inns, and bed and breakfast accommodations, we have something for you, too.
Our 22-day Yukon and Alaska tour includes 18 nights of camping in the best campsites along the route. Choose between single and double tents and enjoy delicious campfire cooked food under the open sky.
During our Vancouver Island tour, you will camp at five excellent campgrounds. These impressive campsites range from ocean beaches to old growth forests and alpine lakes. Each campsite offers a wide selection of activities, including swimming, berry picking, and beautiful sunset walks. Several of the campgrounds have hot showers – allowing you to always feel fresh and well rested during your eight-day vacation.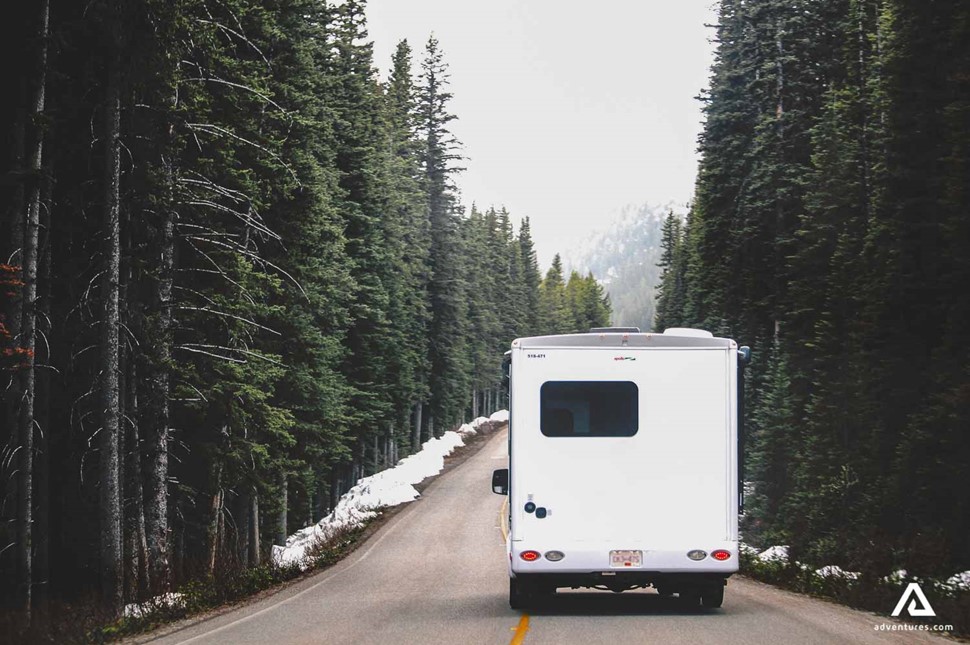 Our Rocky Mountain adventure offers easy and comfortable camping. Hot springs and showers are available throughout the entire seven-day tour. Single or double occupancy in high-quality tents will guarantee a good night's sleep.
Stay in cozy hotels, local lodges, and homey bed and breakfasts on our Dempster Highway tour. Whether you're traveling in summer or winter, you'll have a comfortable stay during the entire eight-day journey.
Taste local foods and rest in comfortable hotels and lodges during the Viking Trail adventure. The eight-day tour will leave you well-rested and full of wonderful memories!
Best Vehicles for a Canada Road Trip
All tours are either based in a van or a bus van and fit from six to 20 people. In both cases, you'll be traveling in a comfortable and safe vehicle. The number of travelers we take on depends on the size of the vehicle. We make sure that there's enough space for everyone and it's never too crowded. Our vehicles are equipped for specific tours, depending on the terrain and possible weather conditions.
There are no WiFi and bathrooms on our vans, but both of these are available in the towns and at the hotels throughout the trip.
There's an expert guide in every vehicle, who will tell you all about the sights. The driver guides are experienced and trained leaders who will ensure that you make the most of your holiday!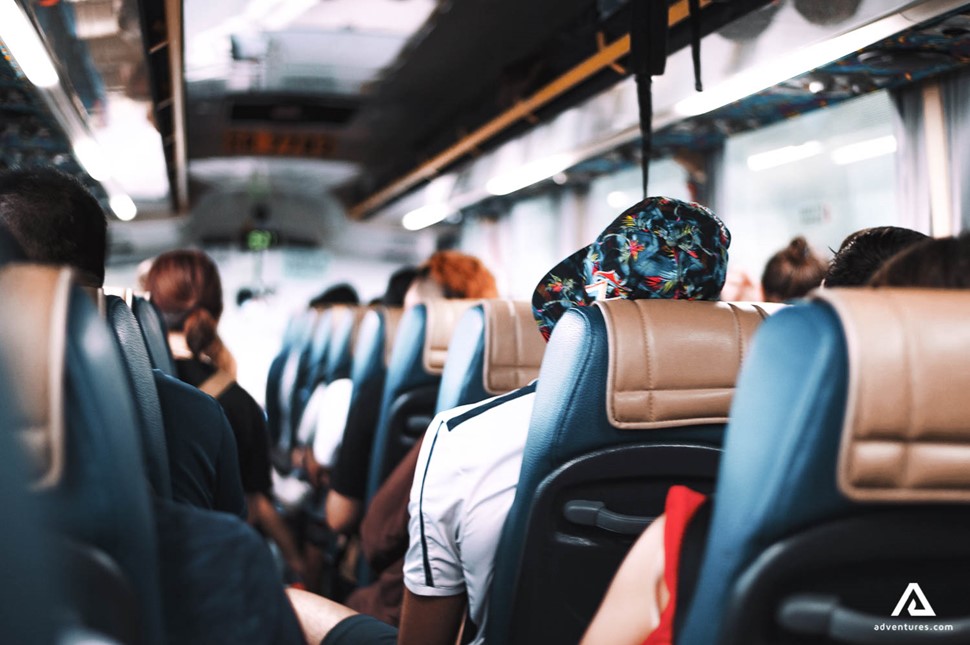 Activities on a Canada Road Trip
Van or bus adventures are much more than just sightseeing tours. Our trips involve adventurous and fun activities that allow you to get to know the stunning areas that we visit in different ways.
Our Yukon and Alaska tour offers the opportunity to try your hand at gold panning, the ultimate pioneer experience. You can also choose to fly onto a glacier, raft down the Tatshenshini River or spend a day fishing.
During our Vancouver Island adventure, you'll get in touch with the North Pacific Ocean in Tofino. Explore the Earth's largest ocean on a high-speed boat cruise through Clayoquot Sound. Visit Strathcona Park, famous for its wildlife and world-class scenery, and hike through old-growth forests to tranquil alpine lakes.
Don't miss the chance to meet majestic wildlife on our Dempster Highway tour. Bear, moose, caribou, fox and many other animals will cross our paths. You'll also have ample opportunities to day hike and try your hand out at gold panning. You can even challenge yourself with a dog sledding adventure during the winter months.
Make the most of Newfoundland's Viking Trails, while hiking along paths that old Norse seafarers crossed many centuries ago! Meet marine wildlife on a ferry ride, or take a boat trip to see dolphins, whales, and other animals off the dramatic coastline of the Labrador Sea.
The Canadian Rocky Mountains are the ideal location for relaxing swims and adventurous hikes. Our tour offers a horse trail ride to make sure you get the ultimate view of the exceptional scenery around you. You'll also have an opportunity to explore the Kicking Horse River on a rafting trip.