Why is Canada perfect for horseback riding?
Our horseback riding tours operate in some of the world's most beautiful national parks, mountain ranges, and trails so you can explore Canada's untouched wilderness astride a horse.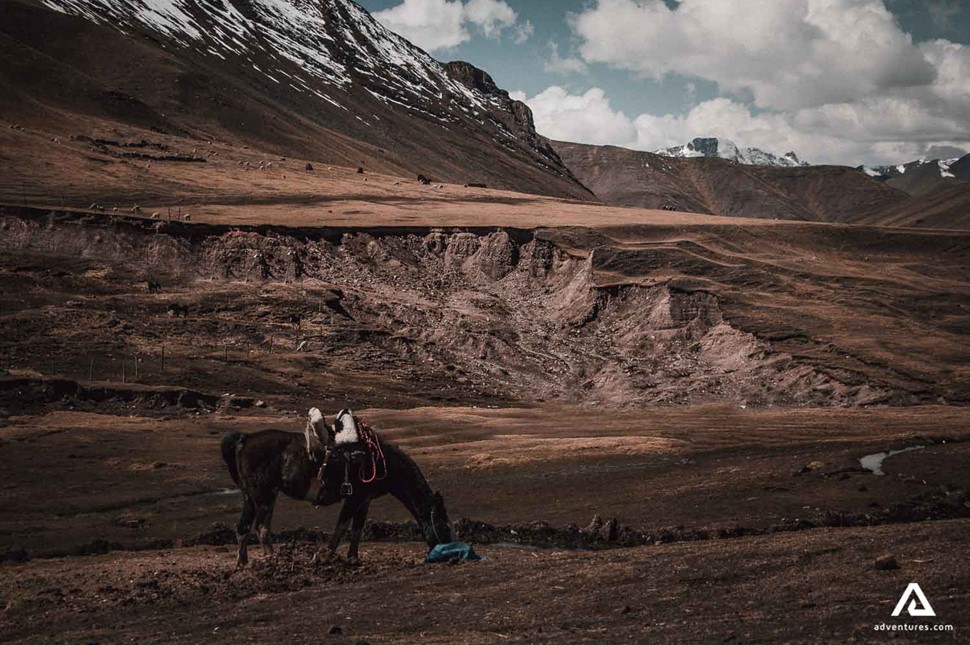 Tours in Algonquin Provincial Park in Ontario will provide you with a chance to live in an off-grid ecolodge and far away from modern communications, while the azure waters of the Canadian Rockies in Alberta, reflecting the snow-capped peaks, will make your adventure nothing short of unforgettable. In British Columbia, a unique dude ranch experience in the midst of Chilcotin Mountains will teach you the ropes of western cowboy life.
From the east to the west, the Canadian landscape is filled with natural wonders just waiting to be discovered. Join us and our loyal horses for incredible discoveries and unexpected adventures around every corner. Horseback riding in Canada will bring you closer to nature and wildlife, allow you to walk in the shoes of true cowboys, and make you forget about your everyday worries.
Where can I go horseback riding in Canada?
Our horseback riding tours take you to the oldest national parks in the world, atop Canada's alpine mountain peaks and through some of the most diverse wildlife habitats in the country. With 42 national parks, Canada offers a rich diversity of landscapes that are mostly untouched by human development, making them ideal to be explored astride a horse. From the West to the East, we provide horseback riding tours in three distinct regions of Canada.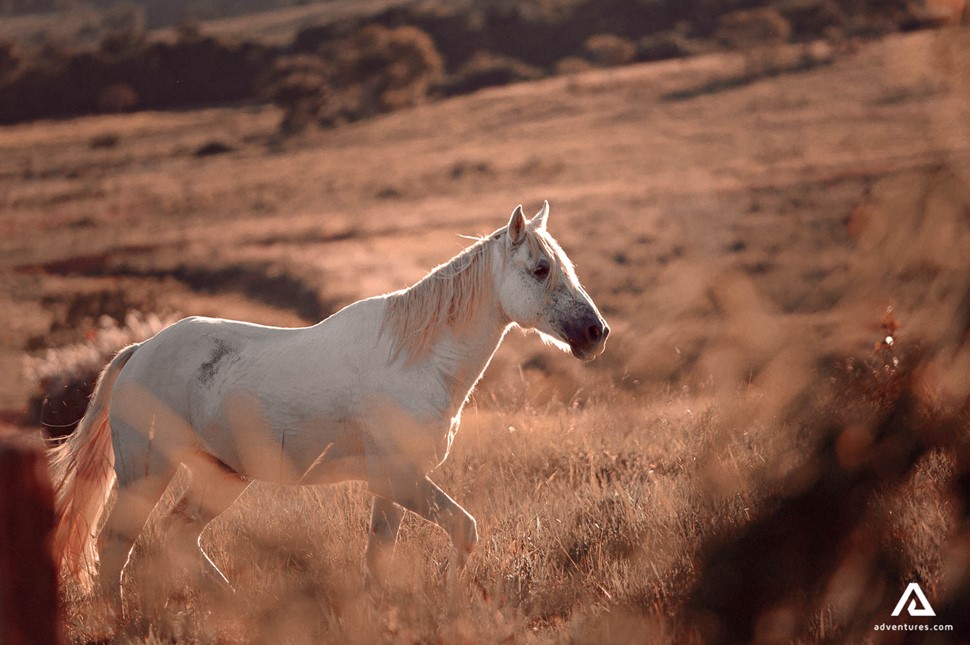 British Columbia
In the western part of the country, the Coast Mountains stretch out, covering 990 mi (1,600 km) of land from the North to the South. In its heart lies the Chilcotin Mountain Range, bursting with alpine meadows, deep rugged valleys and a rich diversity of wildlife habitats. British Columbia is known for hosting some of the rarest species of flora and fauna in Canada and the wider world.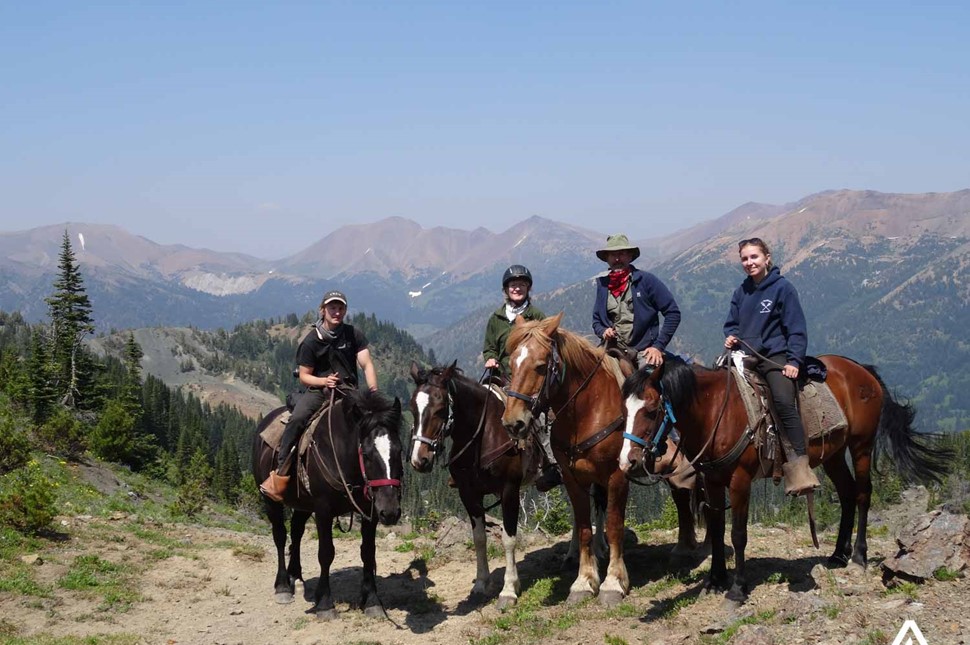 On our tours to Alpine Chilcotin Mountains, you'll ride out into the wild from a dude ranch near Golden Bridge accompanied by our friendly guides and resilient Cayuse horses. Multi-day and day rides exploring snow-capped mountain ranges, vast meadows blanketed with wildflowers, and incredible wildlife in its natural habitats are just a fraction of what you'll get to do when you choose one of our horseback riding tours in British Columbia.
Canadian Rockies
The Canadian Rocky Mountains form the northern part of the North American Rocky Mountains. Five Canadian national parks are located within the Canadian Rockies and they've all been a UNESCO World Heritage Site since 1984. We offer horseback riding tours in the backcountry of Banff, the Great Divide in Banff National Park, the oldest national park in Canada, established in 1885, and also in the southeast of the Canadian Rockies -- the Kananaskis Park system.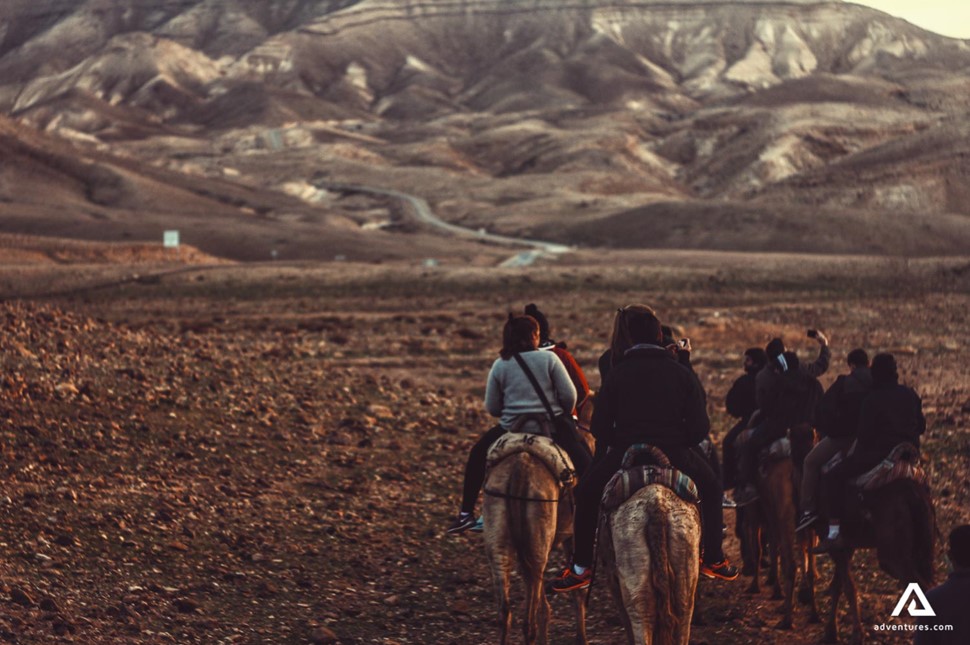 The Canadian Rockies are renowned for their rugged scenery, covered in forests, glacier-fed river valleys, and azure lakes dotted with newly-formed icebergs. During the day you'll see unspoiled nature and wildlife while staying in a comfortable wooden chalet or a tent-based camp during the night.
Algonquin Provincial Park
In the east of Canada, our horseback riding tours will take you on an adventure in Algonquin Provincial Park. Here, you can explore the forest trails, meandering creeks, and the countless lakes while on the back of a majestic horse. In Algonquin Provincial Park, you'll spot beavers, white tailed deer, moose, otters, or maybe even glimpse a wolf in the distance!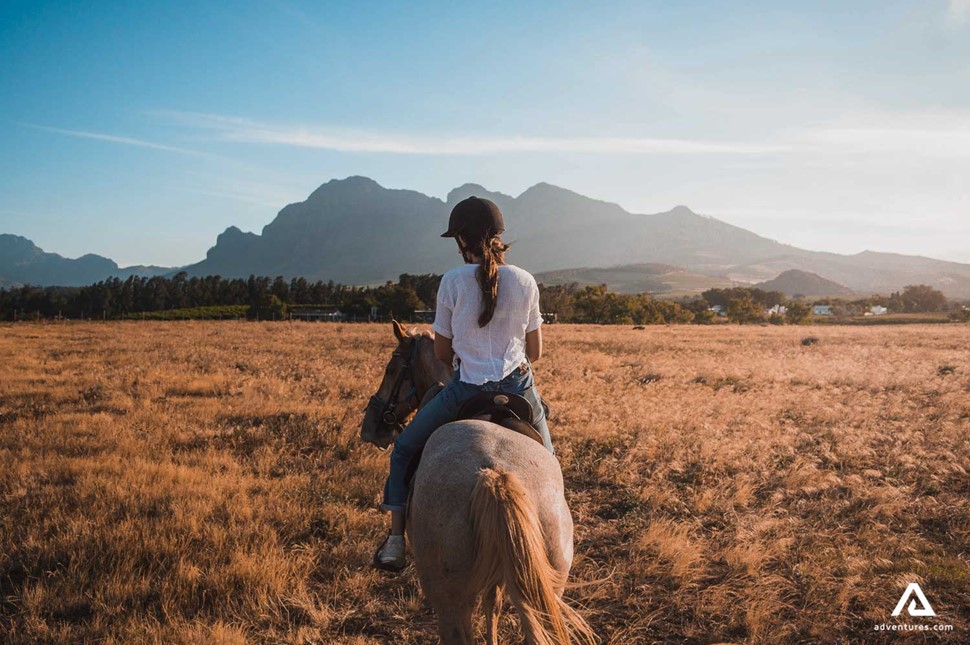 Our guided tours are flexible and you can enjoy riding a horse across a stunning landscape for three days straight or take a day off and explore the area at your comfort.