Diamond Beach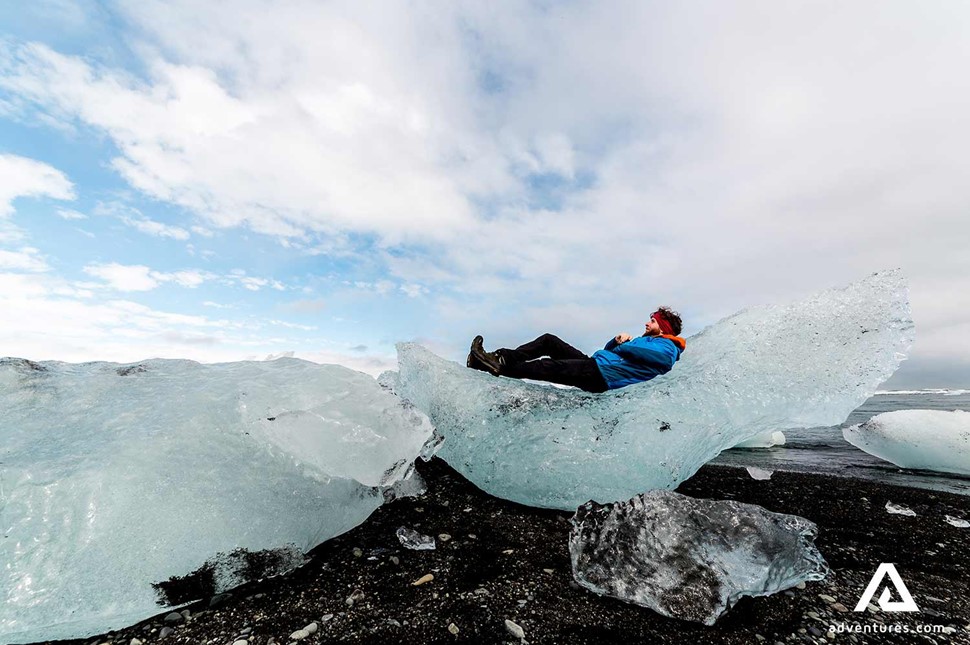 Diamond Beach is a surreal natural creation that covers a part of the southern coast of Iceland. It is very far from Reykjavik, the northern capital of Iceland, but still is bustling with visitors year-round. Diamond Beach is one of the most packed beaches in Iceland that ignites curiosity with its name. It gets the name of Diamond Beach because of the floating icebergs that appear to be glistening diamonds scattered on the sand. It is a sight to savor and tourists find it very hard to turn back after witnessing such a marvelous creation of mother nature in Iceland.



Diamond Beach is located near Jokulsarlon Glacier lagoon that maintains the influx of broken icebergs and dumps it onto the beach. The icebergs bear a blend of colors, including white, blue, and turquoise and the dark sand of Diamond Beach perfectly complements it. It is located almost 6 hours away from Reykjavik but if you have entered Iceland, make sure to visit Diamond Beach, even if it's for a little while. If you are visiting Höfn, then Diamond Beach is just an hour away from your location and you can enjoy a short drive before you reach the beach.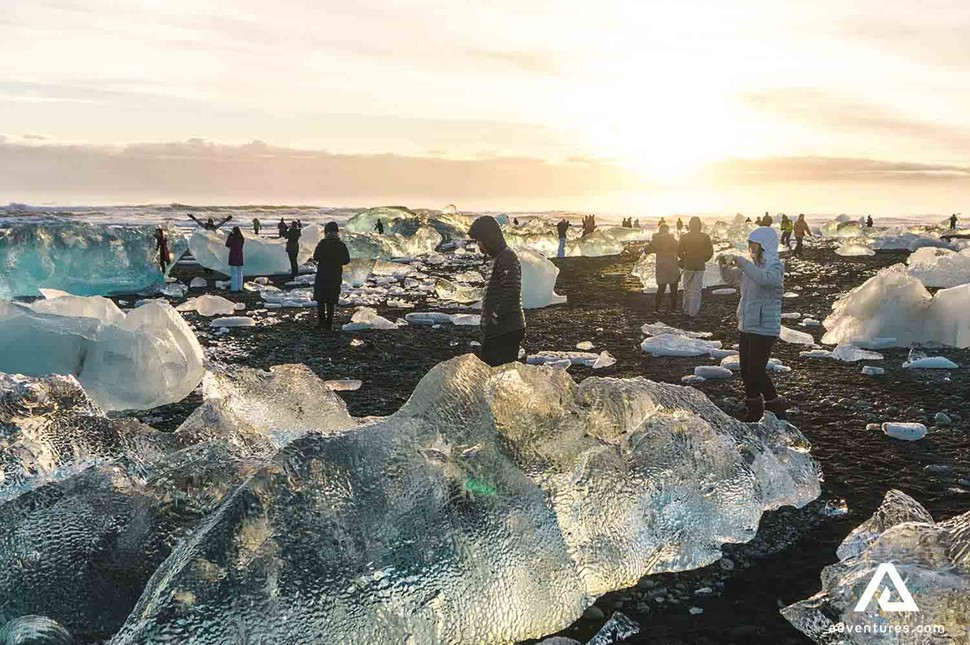 Diamond Beach presents a picturesque spot for photography. You can get busy with your DSLR and shoot as many pictures as you can. The icebergs and the sand, along with gushing waves, provide the perfect backdrop for capturing memories. Wildlife photographers and nature lovers can enjoy the sight of orca whales and Icelandic seals. You can also go boat rowing in the nearby lagoon to experience the broken glacier deposits up close. Diamond Beach has one more antic up its sleeve, which is being a desirous location for viewing the Northern Lights. The best season to witness the Polaris effect is in the winter, which is difficult to endure but worth visiting at least once.  


The beach has its fair share of rock deposits that make it difficult to traverse with average shoes. Make sure to pack sturdy footwear as the ground is uneven and you can sprain your foot. Diamond Beach experiences the same unpredictable weather as the rest of Iceland and it is advisable to carry waterproof layers along with extra layers of warm clothing. A word of caution for travelers who like to stand on top of the icebergs – the icebergs are slippery and have pointed edges that can cause severe injuries. Always follow your tour guide and take the help of local law enforcement in learning more about the threats that icebergs pose to a traveler.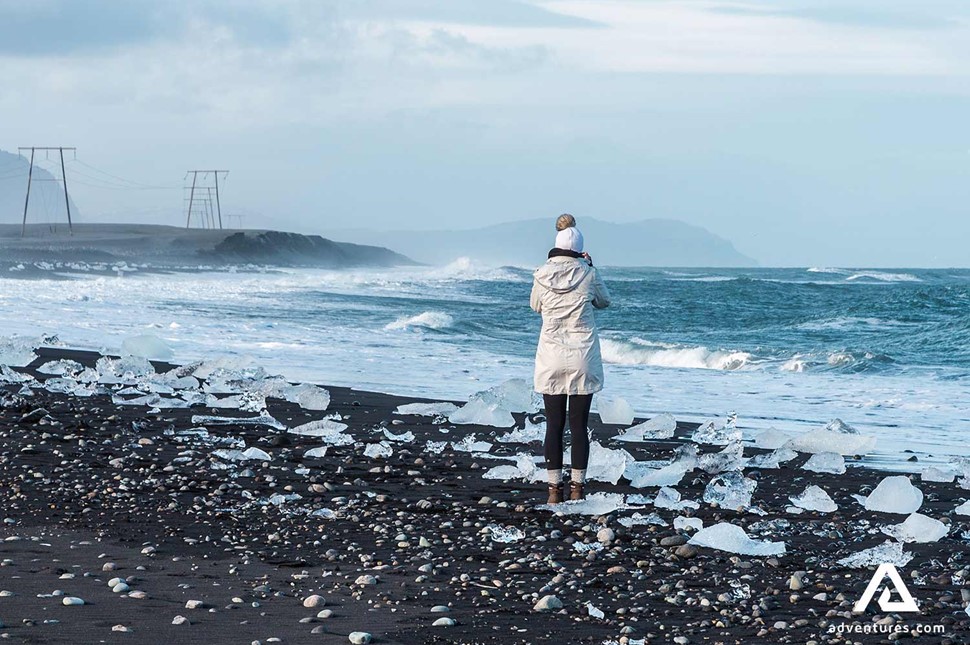 Lodging facilities are abundant near Diamond Beach and you can select from standard to premium hotels. Even a few Airbnb locations are popping up on the radar. There is a cafe in the parking lot of the Diamond Beach but if you need a hearty meal, you have to head toward Skaftafell National Park of Höfn. 
Reynisfjara Black Sand Beach Iceland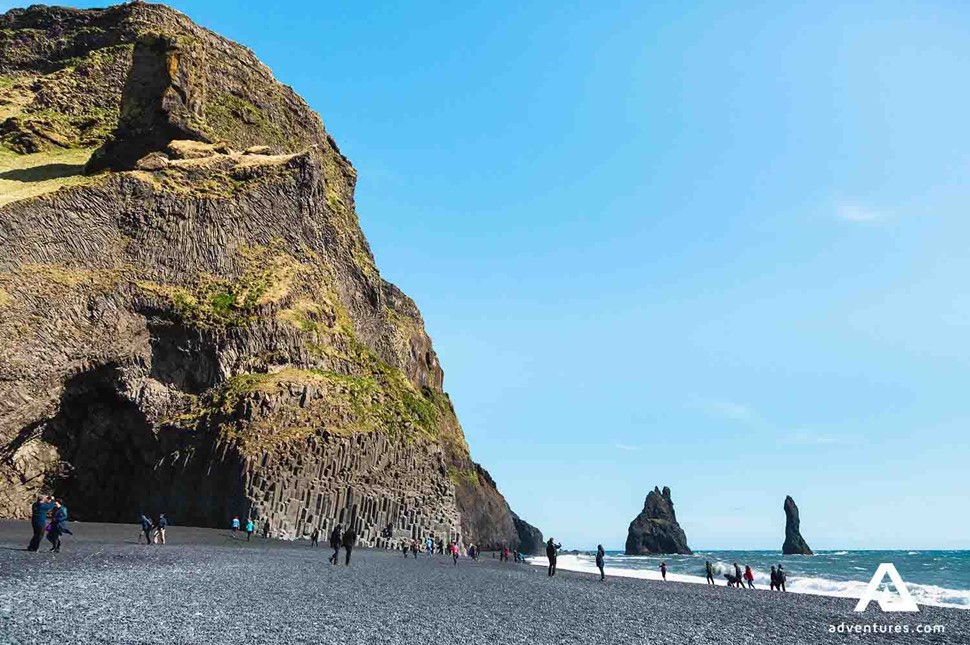 Reynisfjara black sand beach of Iceland ranks among the best 21 beaches in the world for a reason. It is the most beautiful black sand beach in the entire world and the pride of Iceland. The color of the sand generates curiosity among tourists as it is uncommon to see black sand on a beach. The beaches in Iceland are formed mostly due to volcanic eruptions. Iceland is home to a lot of dormant volcanoes that have periodically erupted and created beautiful black beaches along the coastline. Reynisfjara Beach came into existence when the notorious Katla volcano erupted a long time ago. The color of sand never turns gray because of incessant rainfall that occurs in the region, which does not allow it to dry.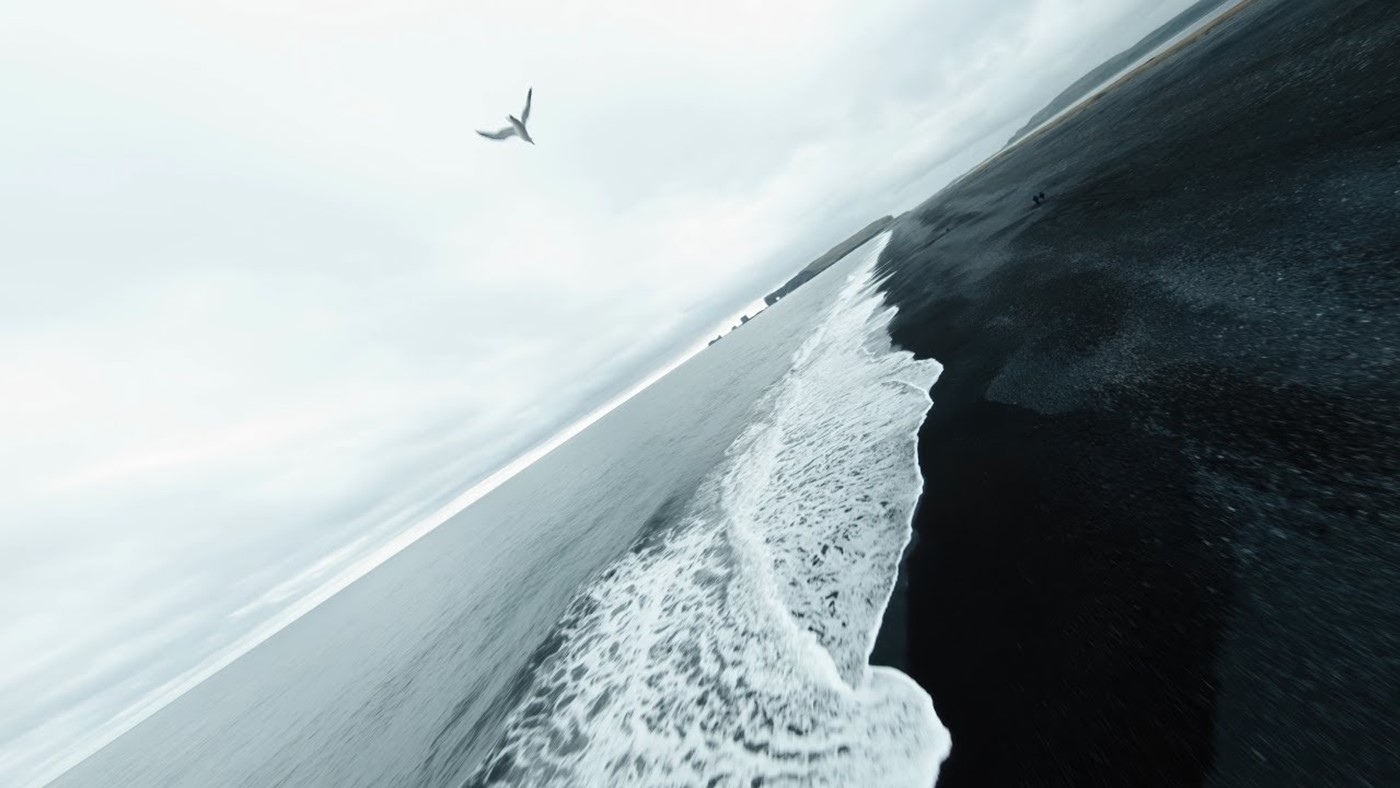 Reynisfjara black sand beach in Iceland is an iconic spot for the making of many million-dollar TV shows and movies, including Game of Thrones and Star Trek. You may remember the scene of Reynisfjara black sand beach from the movie Star Wars: Rogue One featuring George Lucas against the beautiful backdrop of the most picturesque beach in Iceland. The beach is surrounded by high basalt columns that are a blend of black and gray colors. There are many folklores explaining the creation of these high basalt columns that serve as an interesting bonfire story with a hot cup of coffee.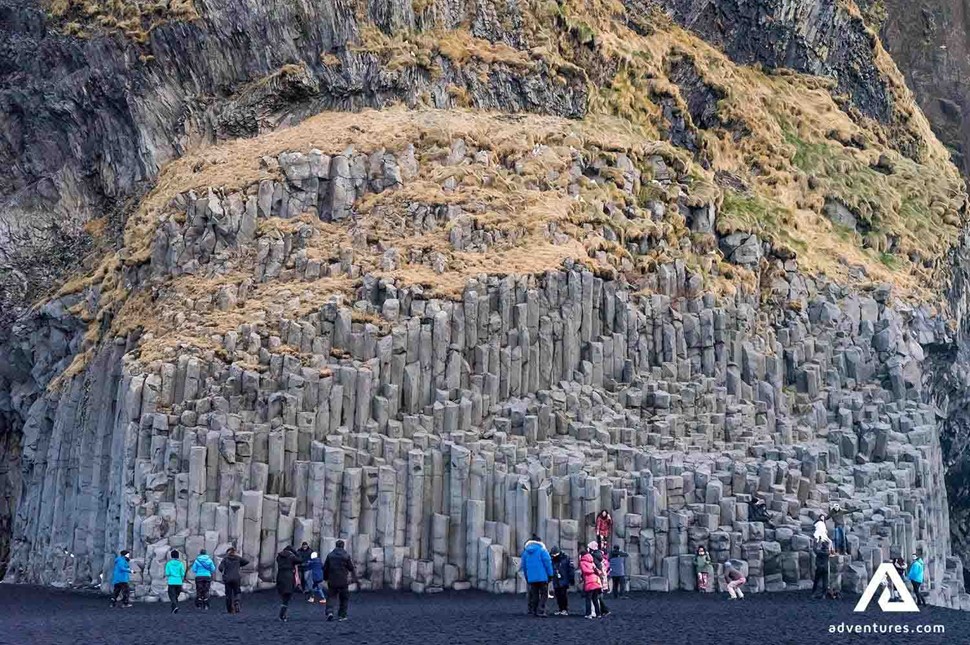 Reynisfjara black sand beach can be visited during all seasons but the rainy season makes it an excruciating endeavor for the tourists. The beach is also a risky proposition for single tourists who know nothing about the deadly sneaker waves that can overpower you. It is advisable to visit the Reynisfjara black sand beach with a trained guide who can keep you safe and let you enjoy the beach. Refrain from climbing the basalt columns as the high tide can drag you into the sea. Reynisfjara black sand beach is in proximity to the beautiful town of Vik, which offers excellent lodging facilities along with multiple restaurants serving both local and global cuisine. You can visit a cafe or a pub and even a fine dining restaurant in Vik after a long day at the black beach. 
Ytri-Tunga Beach in Iceland
Ytri-Tunga Beach is a mesmerizing coastal destination tucked away in the picturesque wilderness of Iceland. This hidden gem is a true paradise for wildlife lovers, boasting breathtaking landscapes and unforgettable seal encounters. From its tranquil shores to its diverse marine life, Ytri-Tunga Beach offers a unique and memorable experience. So, embrace your sense of adventure, and let's dive into the complete guide to Ytri-Tunga Beach!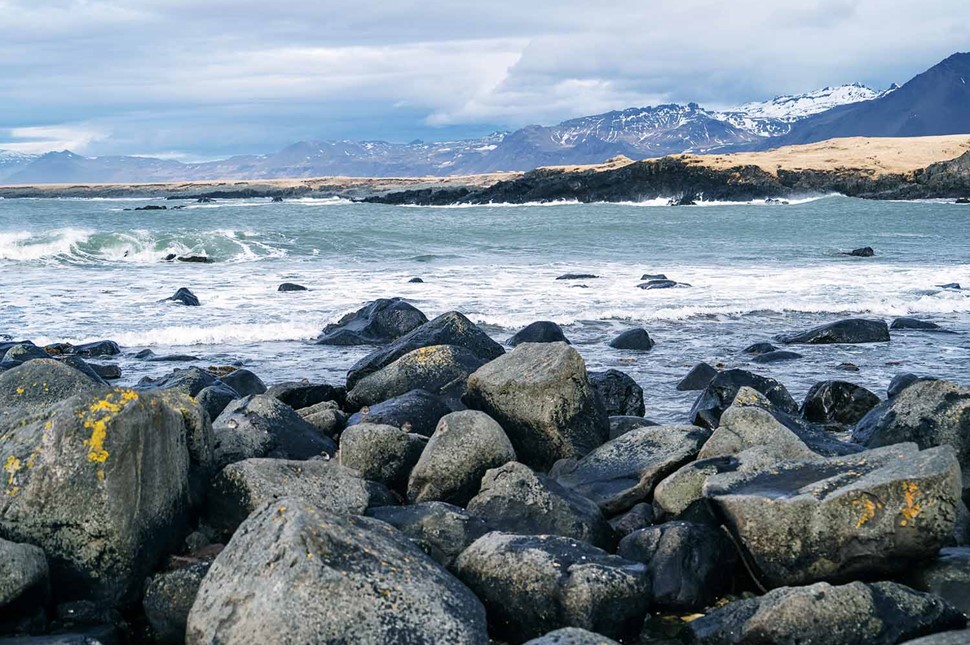 The best time to explore Ytri-Tunga Beach is during the summer months, from May to July. This period offers milder weather, longer daylight hours, and increased seal activity, providing optimal conditions for seal watching and enjoying the beach. However, seals can be spotted throughout the year, so even if you visit outside the summer season, you still have a chance to witness these charming creatures!